20 Unique Gifts for Pets: Pamper Your Pet!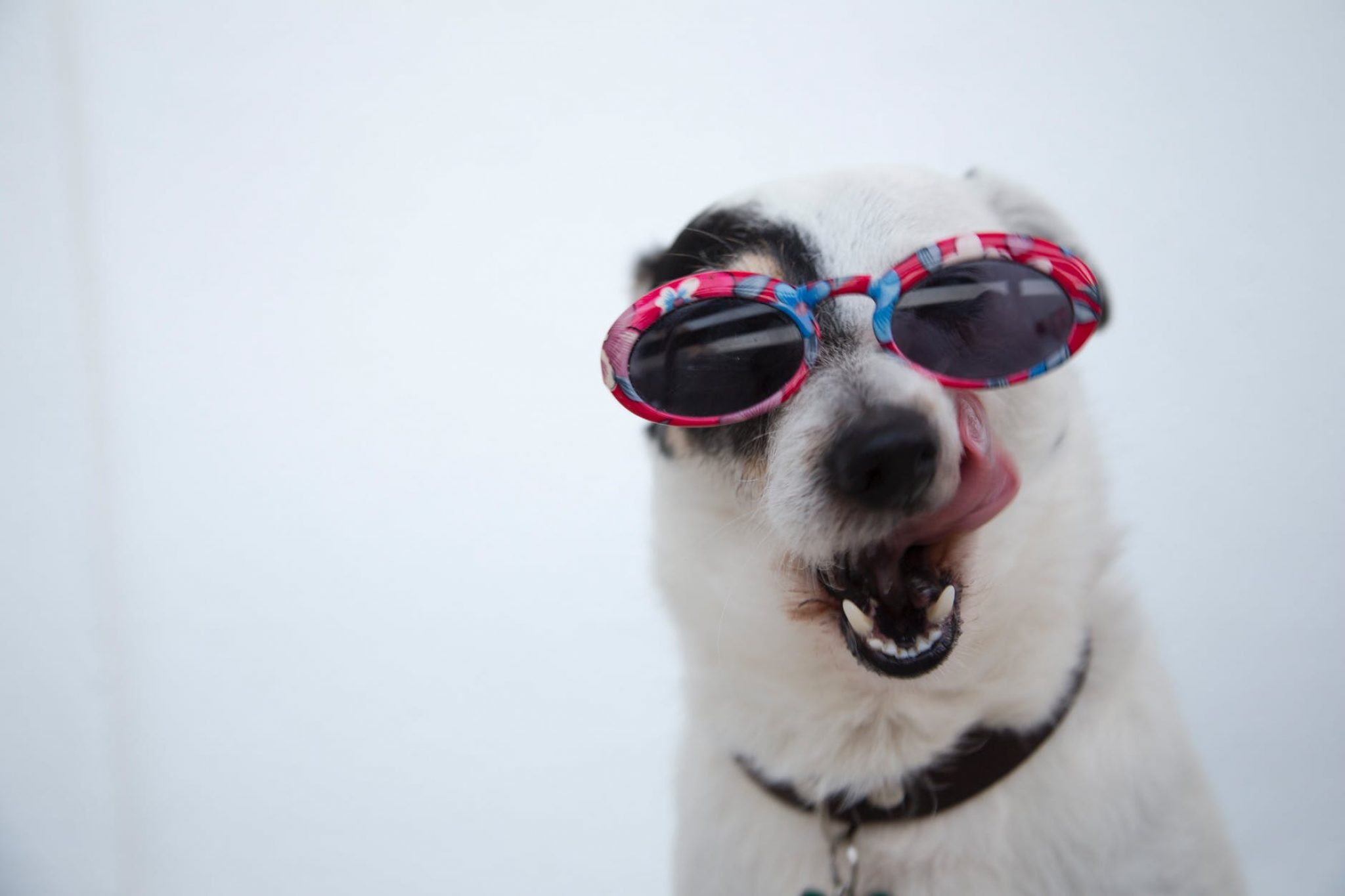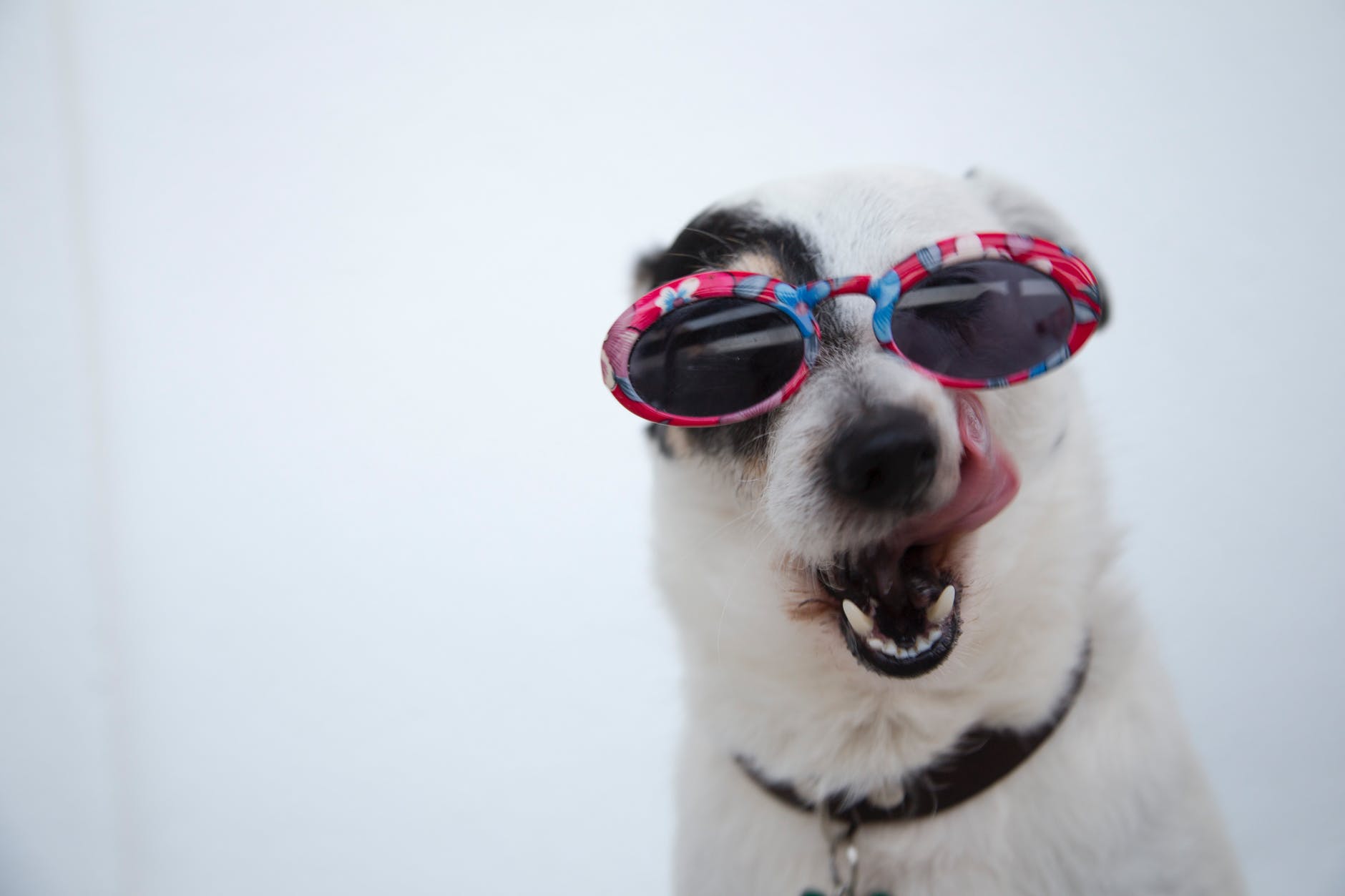 If you know a pet lover or have a furry friend of your own, you understand how easy it is to spoil our four-legged friends. It's only natural to pamper your pooch or cat, which is why we've compiled a list of 20 unique gifts for pets and animal enthusiasts. Whether you have a pet of your own or admire from afar, these fur-friendly, unique pet gifts are sure to get everyone's tail wagging.
Unique Pet Gifts for Dog Lovers:
These unique pet gifts for dog lovers are true doggie delights that are perfect for pampering any pooch. From delicious dog treats to dress up dog attire, there's truly something special here for everyone.
Dog Treat of the Month Club
If you have a certified good boy at home, check out the Dog Treat of the month club. This service sends fresh-baked gourmet dog treats to your doorstep monthly that are sure to get Fido's tail wagging. The subscription service includes free shipping and can also be purchased in 3-month increments for added flexibility.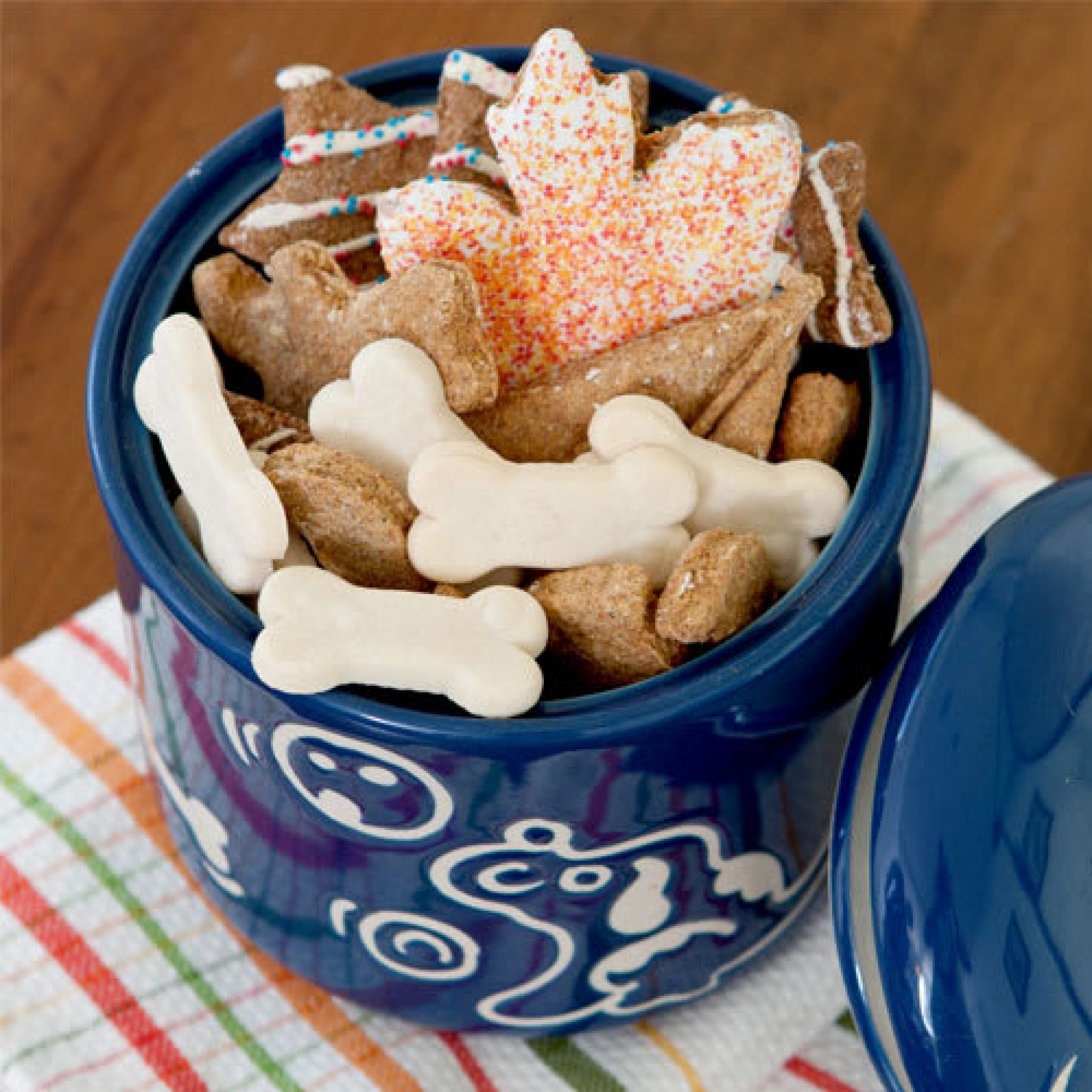 FitBark 2 Dog Activity Monitor
Ever wonder how your dog is doing in real-time? This activity monitor is the answer to all of your worries— This activity monitor doubles as a cute collar for your canine and sends real-time reports back to your phone. You'll be able to monitor your dog's activity, sleep, and anxiety levels helping you to inform their care routine.
Plus, you can also monitor itchiness which is great for dogs who may suffer from skin-related diseases. This activity monitor has a battery that lasts for 6-months with a single charge and is a great way to keep your dog healthy and happy.
Dog DNA Test
Is there a mysterious mutt in your life? You can finally get to the bottom of their breed with this conclusive dog DNA test. The test identifies your dog's ancestral history along with their risk factor for developing certain genetic diseases. This kit is designed to help you decode a whole new dimension of your dog.
To use the test, all you need to do is swab your dog's cheek. You then ship in the sample, and will receive test results within 3-5 weeks directly to your phone. From there, you'll be able to discover certain traits about your dog and find close relatives within the same system.
The Dapper Dog Box Subscription
Do you have a dapper dog on your hands? This monthly subscription box will deliver delicious doggie goodies to your doorstep that'll leave any furry-friend feeling fancy. Each box has 2 healthy treats, 2 toys, and a reversible bandana. You can customize your dog's weight details and input whether or not they have allergies. Your pooch is sure to look forward to these personalized goodie boxes on a regular basis.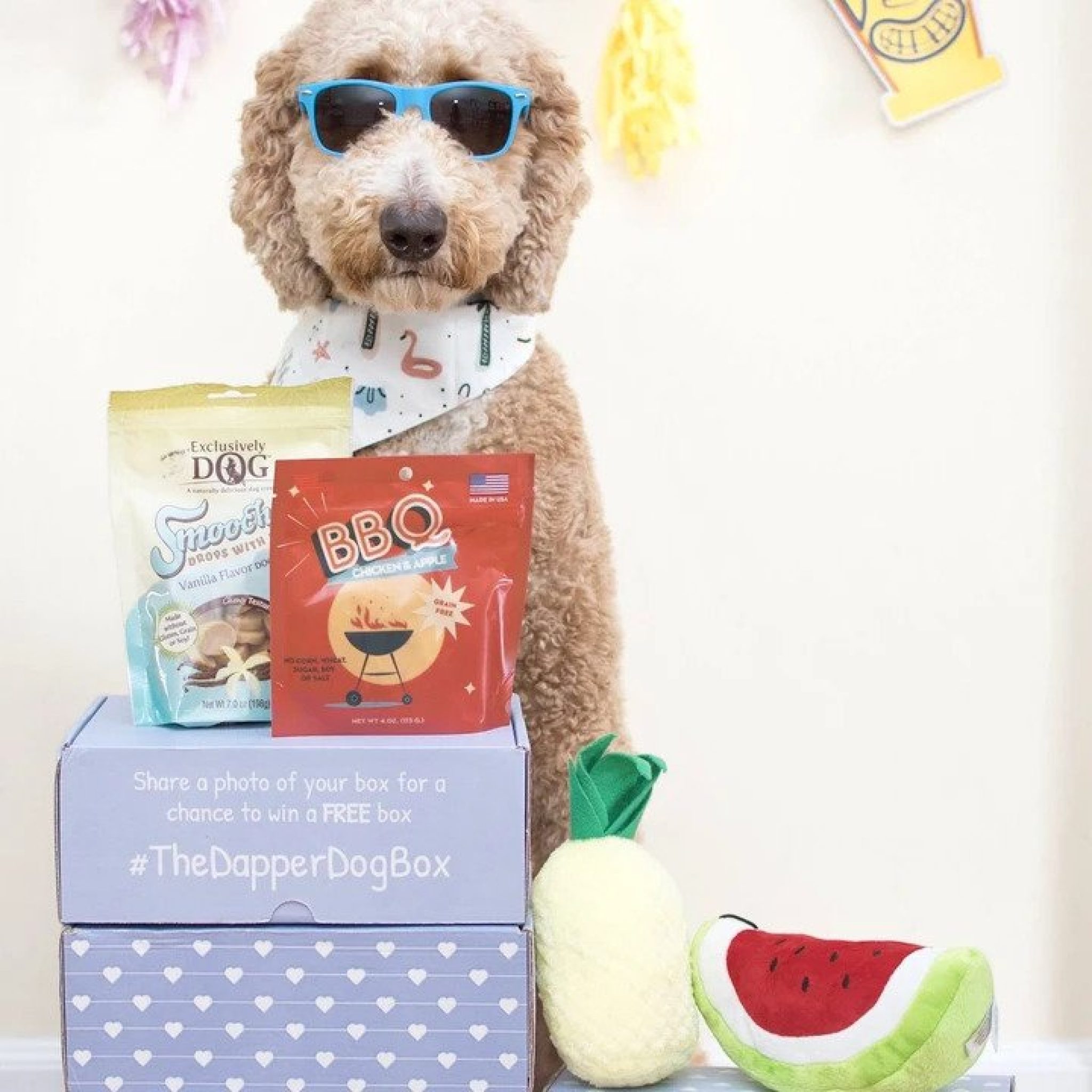 Snuffle Mat
If your dog rushes dangerously throughout mealtime or has quite the sniffer, a snuffle mat is an excellent gift for your curious canine. To use this mat, simply pour or hide some of your dog's favorite treats within the long tendrils of the mat. In order for your dog to retrieve his food, he'll need to sniff about until he finds the source. Snuffle mats are amazing at providing indoor enrichment for your dog.
These magical mats also serve as a great source of entertainment whenever you have to step out and leave Fido at home. Plus, they're fully machine washable so they'll stay fresh for long-lasting, continuous use.
Dress Up Dog Tuxedo
Is Fido ready to get fancy? These adorable dress-up dog tuxedos are sure to turn heads in the best of ways. They're super easy to strap on and will give your cutie canine the appearance of a full-blown tuxedo. Whether it's for a wedding, night on the town, or just some classy everyday attire, these dress-up dog tuxedos are a must-have gift for pet lovers.
Thunder Shirt
Thunder Shirts are amazing tools designed to help ease dog separation anxiety. Essential, these jackets work by giving a dog a comforting "hug" which can make it easier for your dog to calm down in stressful situations. Whether it's scary thunder, fireworks, or just general anxiety, these handy jackets can make a world of a difference for struggling dogs. These anti-anxiety wraps come in sizes from extra small to extra large, so that pups of all kinds can feel at ease.
Make Your Own Dog Treats
This Make Your Own Dog Treats Set is super fun and a great activity for any dog dad or mom. The set comes with everything you need to make a variety of home-baked dog treats. This amazing pet gift includes decorating bags, cupcake liners, fun dog-themed cookie cutters, spatula, treat bags, and a recipe booklet. Enjoy whipping up baked goods for your best buddy.
You can even check out the list of the 7 Best Dog Treats for Small Dogs from our friends from Pet Snap!
Unique Pet Gifts For Cat Lovers:
Looking for the purrrfect gift for cat lovers? Here are a couple of pet gift options for the cat caretakers in your life.
Decorative Cat Furniture
These custom cat shelves make for a beautiful modern display on any wall. They also double as cat furniture that any kitty is sure to love. The sets are custom made in either black or dark walnut wood giving them a classy aesthetic. Plus, these cat hexagons are total space savers— Instead of having a bunch of cat toys on the ground, you can mount these instead. Each window can be customized with an acrylic design for that extra personal touch.
Your cats will love roaming from hub to hub on a day to day basis. You'll get an included cat "step" with any purchase so your cat can start climbing right away.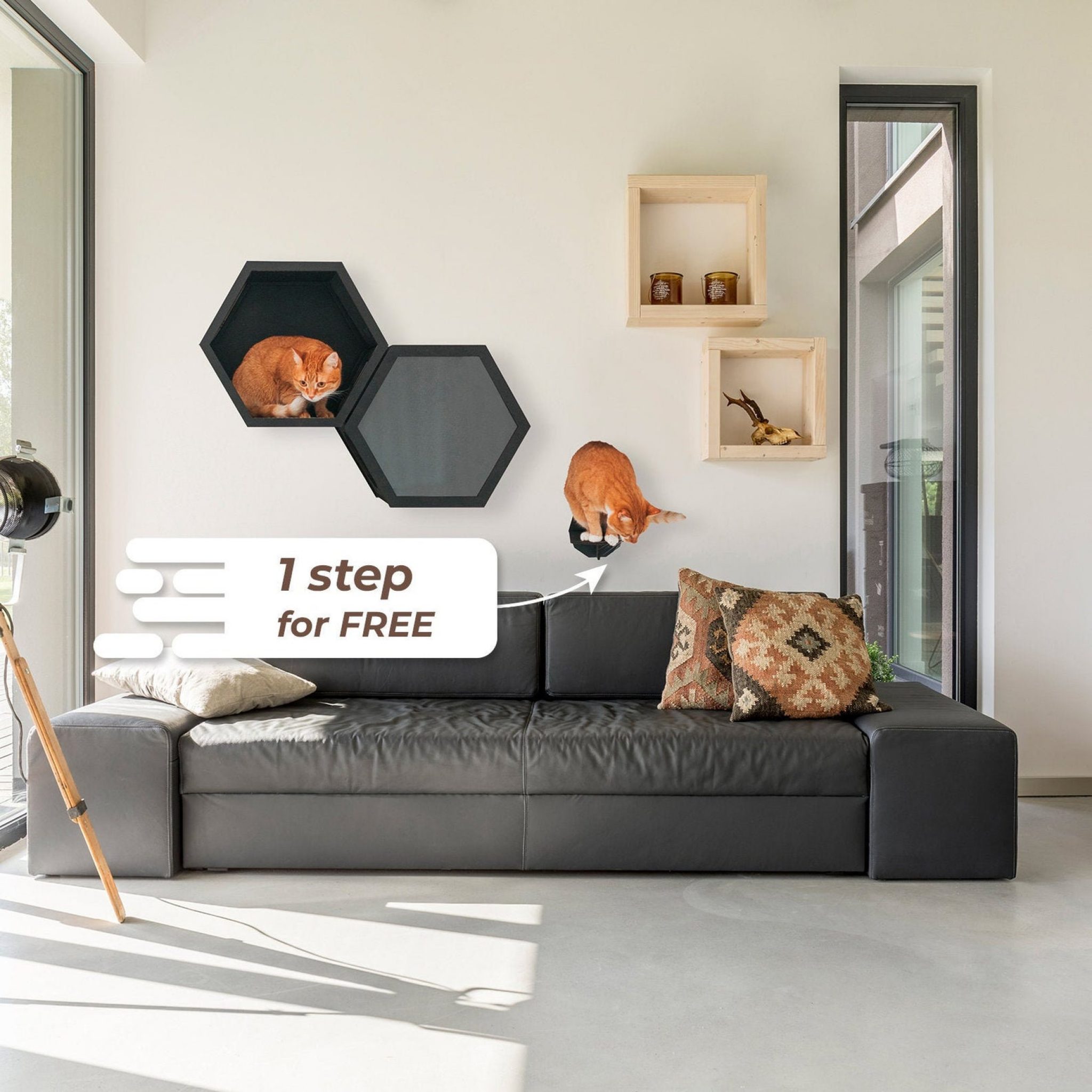 Kitty Litter Subscription
For a more utilitarian gift, a kitty litter subscription is a great pick. This litter is made to smell less so that you can enjoy your cat even more. You'll also get a leakproof box that's disposable after a month of use. With a scrub-free design, this kitty litter system is made to impress. You can also add custom accessories to enhance your kitty's bathroom breaks. There are 4 different high-quality litters to choose from to fit your cat's unique needs. Who knew going to the bathroom could be so luxurious?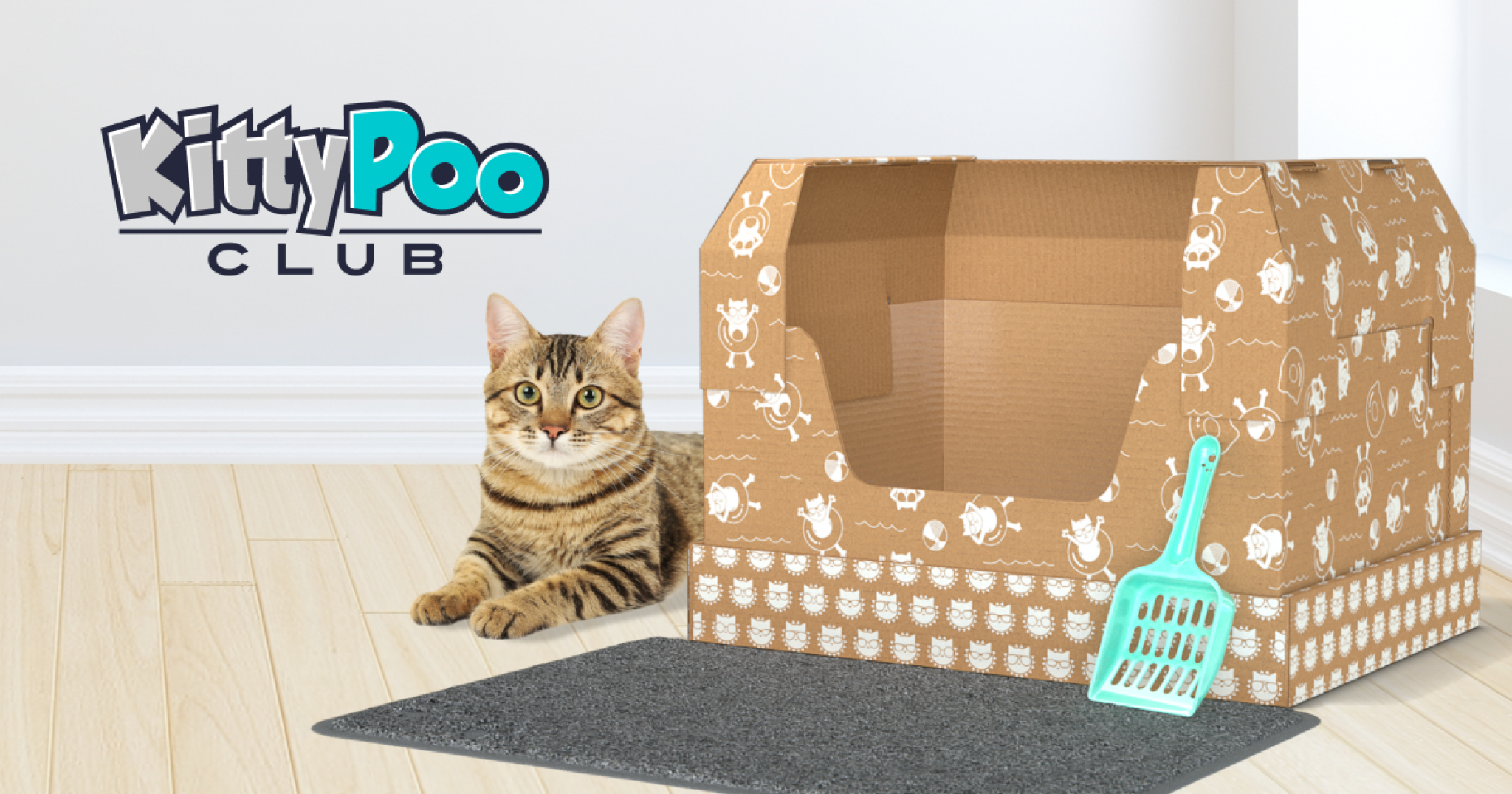 Dignified Cat Portrait
Cats are one of the most dignified pets you can find— You certainly have to earn their love, but it's worth putting the work in. Why not purchase a portrait that captures their personality perfectly? These hilarious pet portraits strike a unique balance between beautiful and hysterical. The paintings are custom made from a picture of your furry friend, giving each piece a personalized touch. Get matching portraits for your cat, dog, you, and your hamster.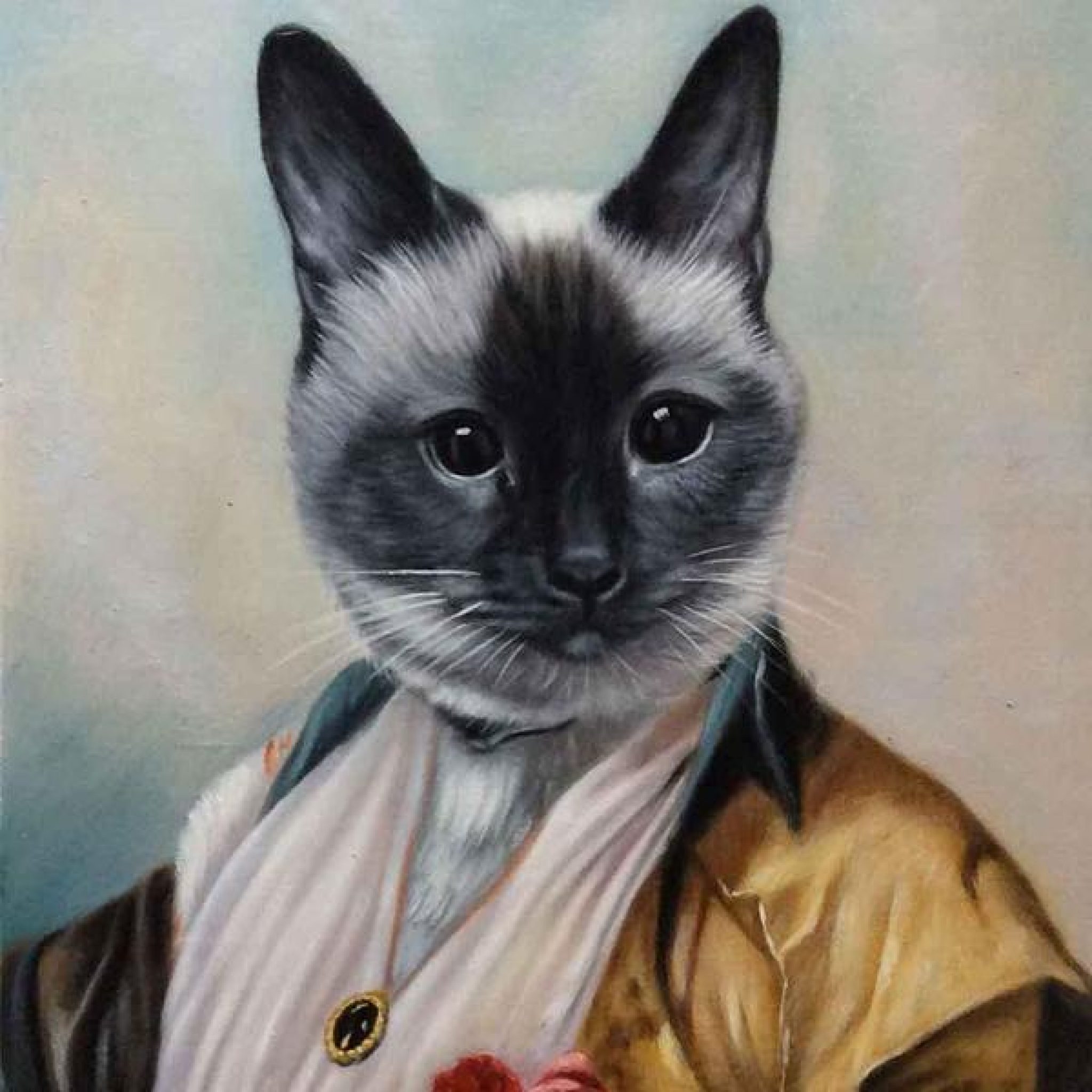 Gourmet Cat Nip
All cats love catnip, but not all catnip is created equally. Luckily, this three-piece set of gourmet catnip is made to please any palette. With this set, you'll receive 3 organic catnip varieties that any kitty is sure to go crazy for. Your furry best friend will enjoy unflavored, green, and lightly peppermint-scented catnip.
Cat Nip Box
Have a cute cat at home? Why not treat them with a monthly subscription to catnip, toys, and so much more. Each catnip box is packed with high-quality cat toys, all-natural treats, and a fun cat accessory or product. These boxes can be delivered monthly or make amazing gifts for pet lovers. Best of all, the box curators support over 100 different animal welfare organizations as an added bonus.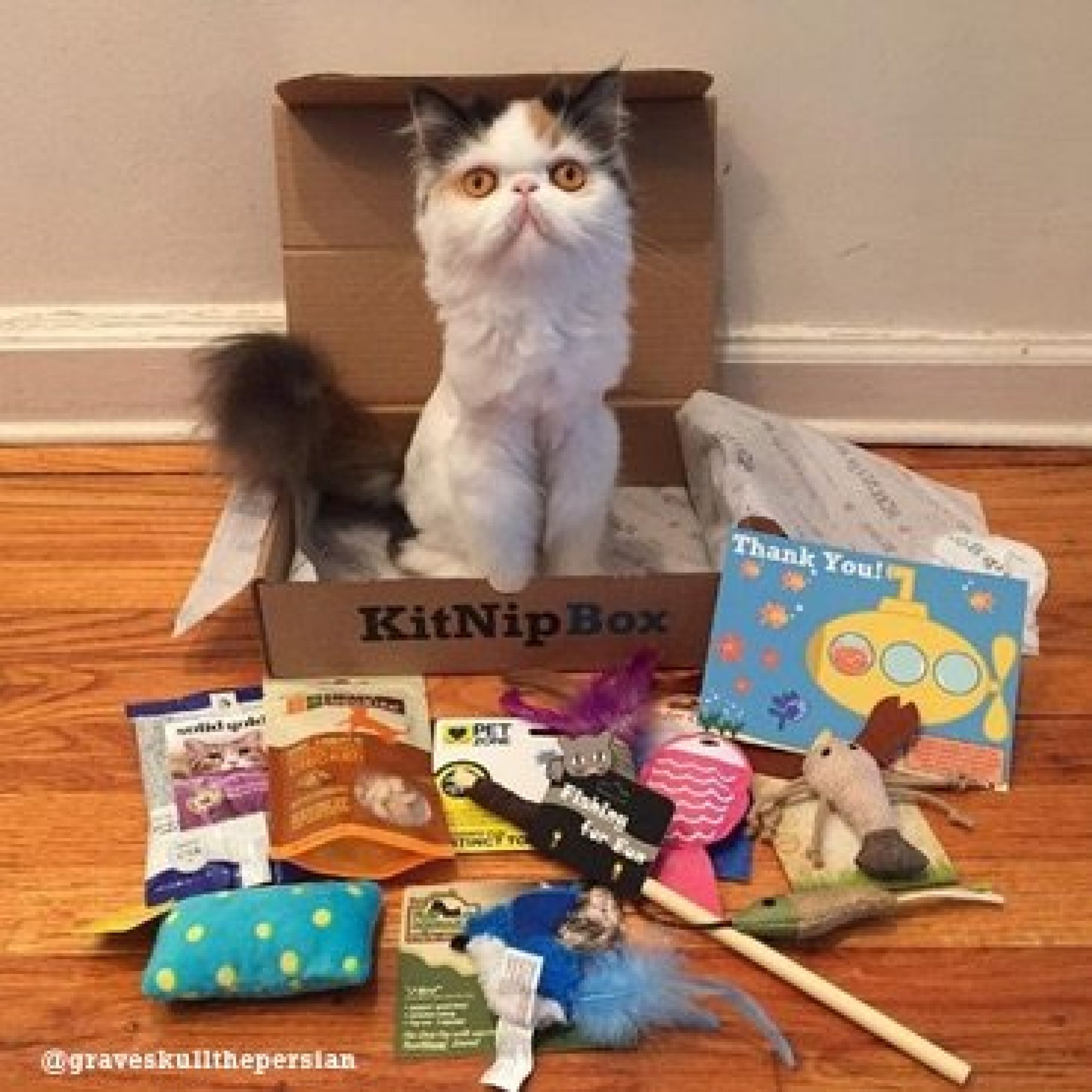 Cat Backpack
Have cat, will travel. These hilarious backpacks will make it easy for you to go from one place to another with your feline best friend. The backpack is equipped with ample air holes so your cat will be kept totally comfortable cruising from California to Colorado. Plus, there's a built-in cat window so that your feline friend can keep tabs on the world around them. Your cat will adore coming with you to town, the local park, and anywhere else you can dream of.
Cat Costume
Halloween is just around the corner, which means that cat costumes and dog costumes are some of the best unique gifts for pets you can find. This adorable lion's mane costume will steal your heart and is made of breathable, lightweight fabric so that your cat can release their inner lion all year-round. With a fluffy, bushy mane, your cat will be prowling all over the house in no time at all.
Unique Pet Gifts For Active Owners:
Have an active pet owner in your life? Here are a couple of items to get the ball rolling for adventurous pet owners or all kinds.
Pooch Perks Subscription Box
Do you find yourself running out of time to run to the pet store every month? If so, this dog subscription box is exactly what you need. With each box, you'll get made in the USA dog treats, pooch approved toys, and a themed accessory to dress up your dog. Each box has a dog-gone adorable theme that varies from month to month. Get all the benefits of your local pet store without ever leaving your home.
You can also purchase high-quality dog toys and accessories directly from the site if you don't need an entire box. From extra-large, GINORMOUS tennis balls to a ladybug dog toy, you're sure to find something your four-footer will love.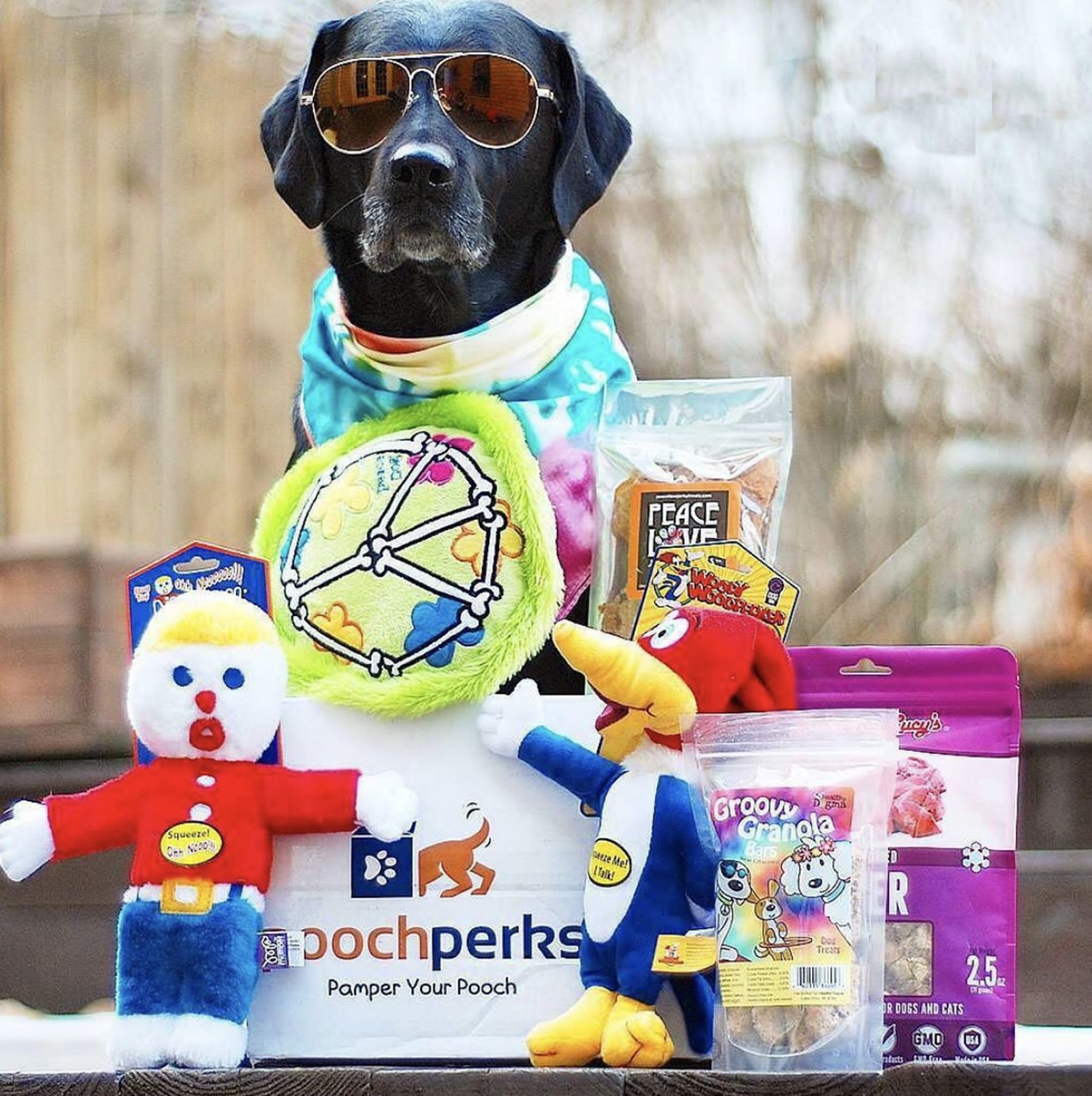 Puzzle Toy
If you have an energetic dog or cat at home, you know how difficult it can be to keep them thoroughly entertained. However, with the help of a puzzle toy like this one, they'll be occupied for hours. Simply hide small treats or kibble within the puzzle toy and your pooch will have hours of hassle-free entertainment. Your pooch will have to use his brain to figure out where the treats are. This toy can be used with both wet and dry treats for added flexibility.
Should this puzzle toy be too complicated for your pet, you can always opt for a simple yet enticing KONG toy. Simply fill the toy with dog-safe peanut butter, kibble, or treats and watch as your furry friend works to earn his good eats!
Portable Water and Food Bowls
While adventuring with our furry best friends can be tons of fun, it's imperative that your canine companion has constant access to drinking water. These foldable food and water bowls are perfect for any occasion and come with a carabiner clip so that you can easily hook them onto the outside of your backpack or luggage. Simply pop out the bottom to reveal a full-sized bowl— Keep that hound hydrated! Alternatively, you could pick up a doggie water bottle like this one.
Dog Biking Sling
If you have a pint-sized pooch, the perfect pet gift is undoubtedly this active sling suitable for biking, running, and just general activity. These slings keep your canine corralled allowing you to go on adventures hands-free while still enjoying the company of your furry best friend.
With designated leg holes and secure buckles, you'll be able to explore with your furry friend in full confidence. The carriers are also compact enough so that they can be stowed away in a suitcase or overnight bag for easy travel. Your dog will love taking the world in as you hike, bike, or anything in between.
Smart Dog Treat Dispenser
Looking for a way to keep your furry friend entertained while you're away? This treat dispenser also serves as a wifi compatible camera monitor so that you can keep your eye on your pet even from afar. The camera can also be used in low-light, so you can sneak a peek at sleeping Spot.
You can also communicate through the system itself, so you can ask your dog to do a trick before clicking a button to let out a treat. Your pooch or cat will love this fun dispenser almost as much as you.
Our furry friends deserve nothing but the best. Hopefully, these unique gifts for pets will make it easier for you to find the perfect present for all the feline friends and canine companions in your life.
For more unique pet gifts, check out our Gifts for Pets section.
Be sure to follow us on Facebook for daily updates of unique gifts for the whole family!