Gifts for People Who Suck at Cooking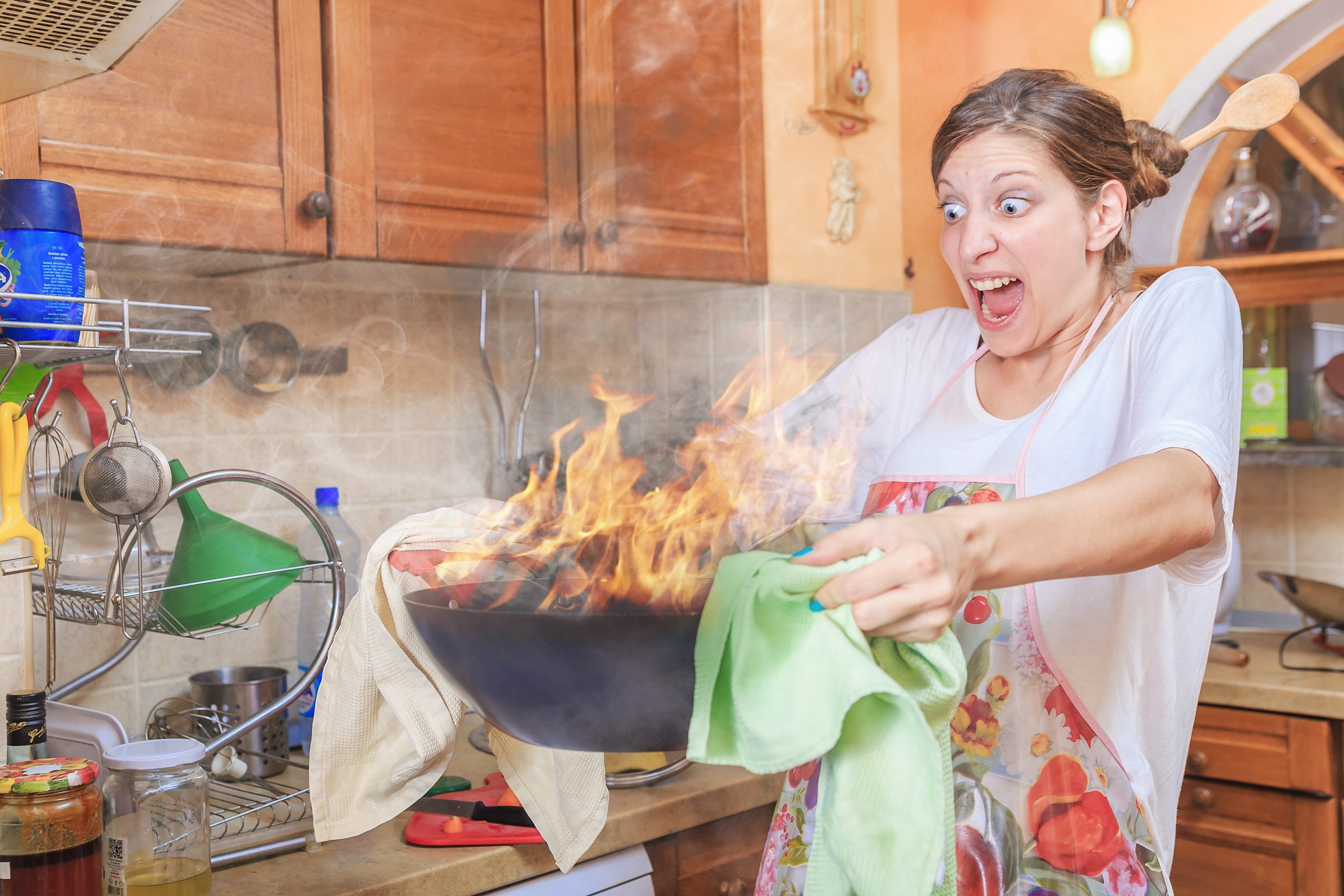 If I had a dollar for every meal I burned, I would be able to afford a full-time chef to cook for me in bed. I am so bad that everyone I know asks me to bring a bag of ice to potlucks. Although this probably saves me a ton of money, it would be nice to be able to eat something at home without the fear of getting sick or poisoning my family.
I know there are a lot of people in the world just like me… ok, probably not quite as bad, but they still should stay away from the oven.  If you know someone who is on a first-name basis with the fire department due to kitchen fires, then they need everything on this list.  So here are the top gifts for people who suck at cooking like me.
Related: Gifts for Chefs
Gifts to Help Horrible Cooks Not Poison Their Family
I have to admit that I have given my share of people food poisoning. When I was in the Peace Corps, all of us volunteers decided to cook for our Belizean host families and we ended up poisoning everyone. 76 people had to go to the hospital that day. I never admitted it, but I suspect it was my chicken dish that did it. These gifts will help horrible cooks be a little bit better and hopefully prevent an embarrassing situation that I have been in way too many times.
You Suck at Cooking Cookbook
Why not just say it how it is? Those of us who can't cook, know we can't cook so there is no need to beat around the bush. The You Suck at Cooking Cookbook has 60 recipes that even I can do to build up your cooking skills and confidence and allow you to not rely on the fire alarm to tell you when dinner is done.
Cooking Classes
For those who are terrible in the kitchen but really want to improve their game, give them the gift that keeps on giving… cooking classes. There are many cooking classes all over the world, so you can find one near you. And the upside is that if you burn down the kitchen, it is in someone else's kitchen so it's not your problem.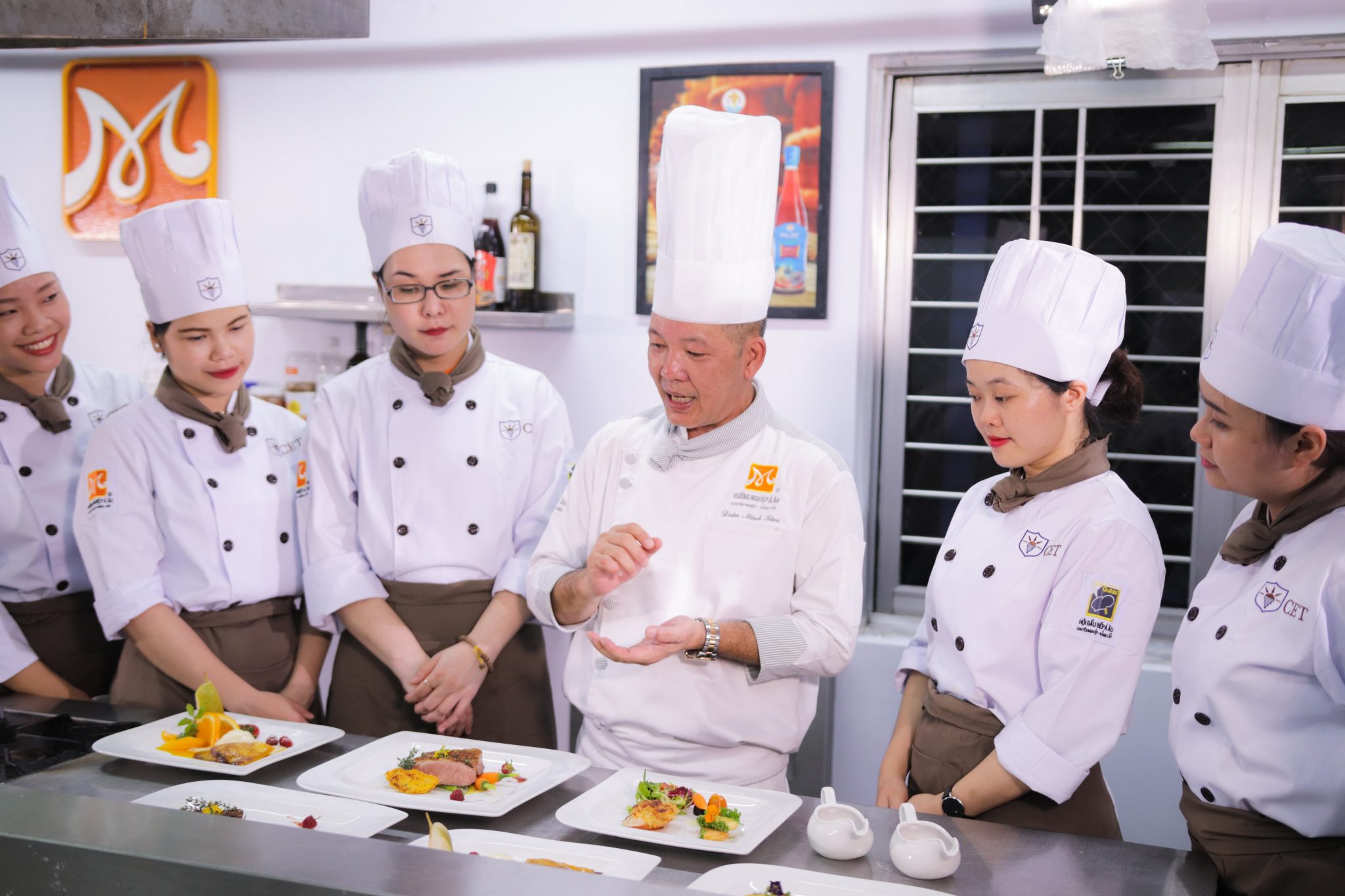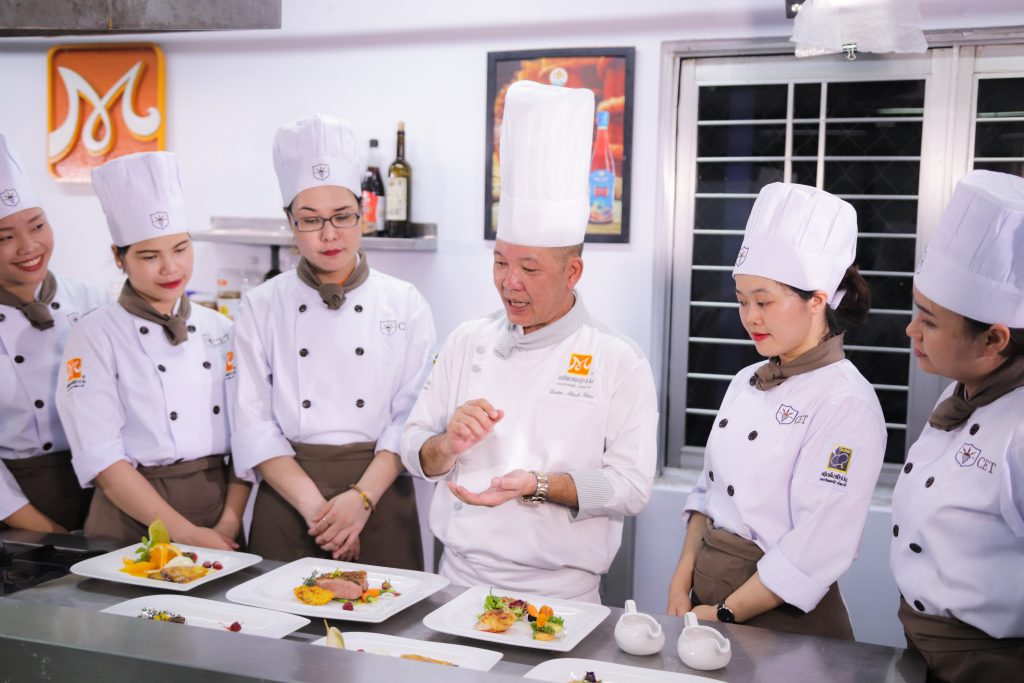 Related: Gifts for People Who Like to Entertain
The Can't Cook Book
This Can't Cook Book is great for the person who is clueless in the kitchen. You may be able to run a Fortune 500 company, but you have no idea what the difference is between bake and broil. And why would you… You never have to put that on your resume. This book tells you what the hardest part of a recipe will be and then walks you through overcoming that obstacle. You will be a 7-star Michelin Chef in no time.
Prison Ramen
If ramen is about all you have mastered, then Prison Ramen is for you. Each recipe is written by inmates who have served time and learned to put a twist on the noodley dish while behind bars. These are recipes they have made in their cell (sometimes in their toilet), so you can certainly do it in a kitchen or dorm. Some of the ingredients seem a bit weird, but they taste pretty good and they give you a great laugh as you thumb through the pages. This is my favorite gift for college students because we all lived on ramen in college.
Related: Gifts for Guys in Their 20s
Funny Gifts for People Who Suck at Cooking
Those of us who are horrible cooks usually have a sense of humor about it. How could we not? We've had to throw out dinner and start again more times than we can count. I have actually started to cook dinner, realized it tasted horrible, washed it in the sink, and then added different spices to cook it again. If I didn't learn to laugh at myself, I would likely be crying in a corner somewhere.
"Come Back with Tacos" – Door Mat
People know to bring food when they come to my house but this mat is great for those who are still getting to know me. I will always have a nice cold cocktail or glass of wine ready for you as you walk in the door, but you need to bring the food if you don't want to end up getting your stomach pumped at the hospital.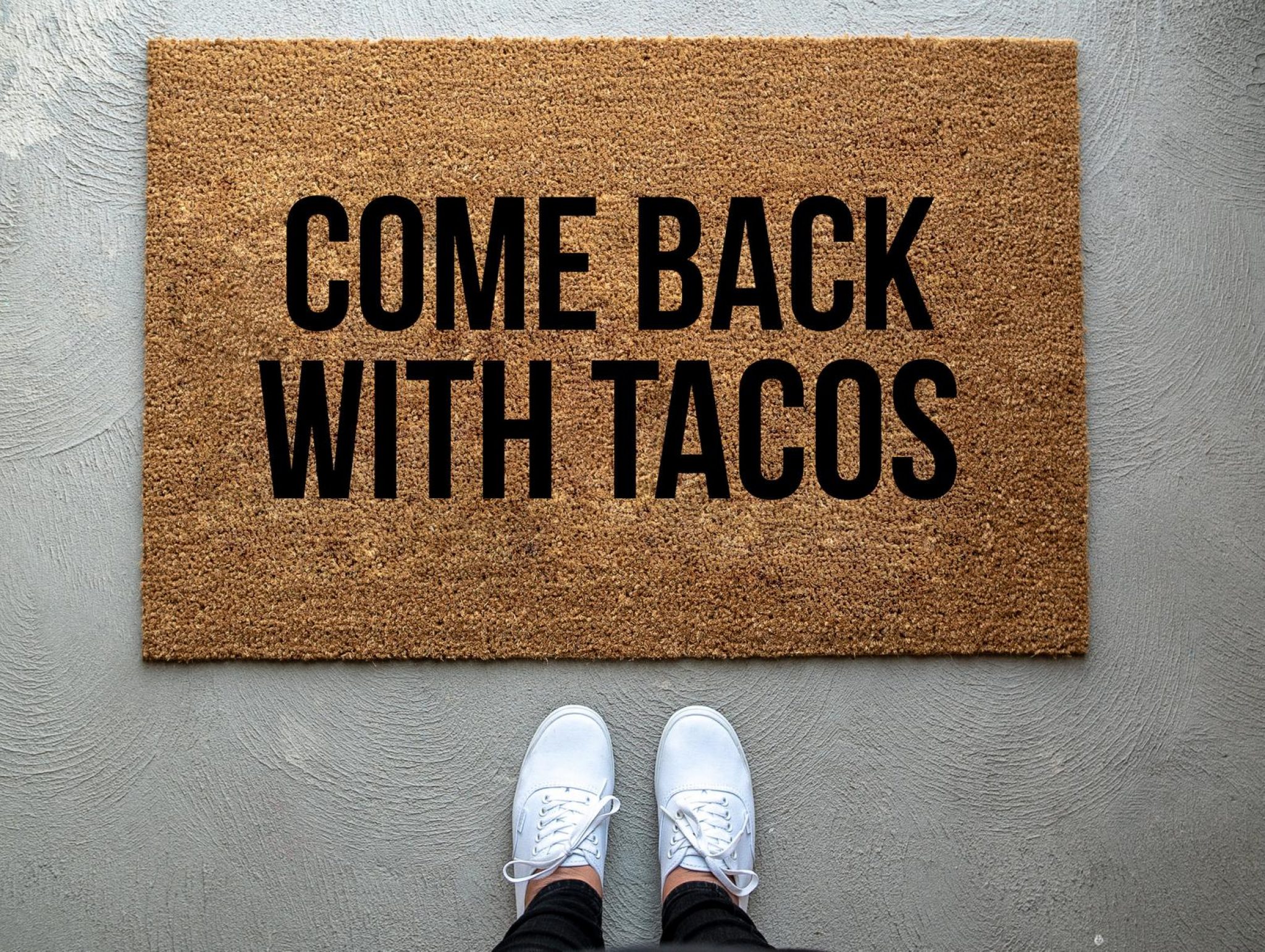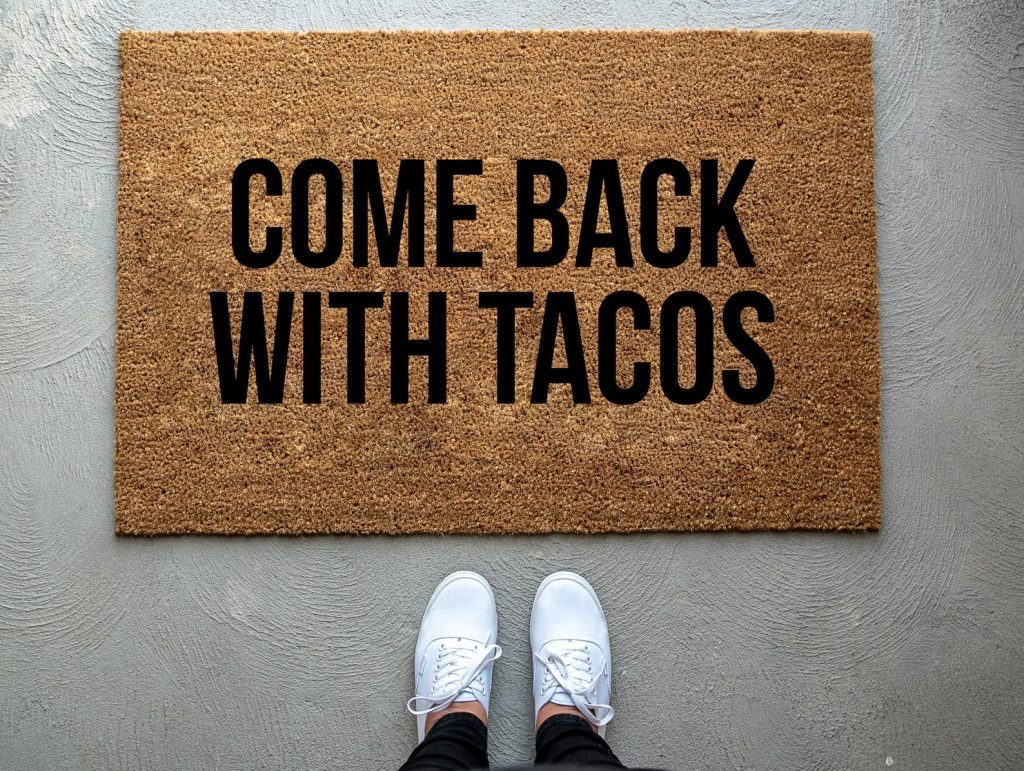 "Whatever Happens, We're Eating It" Oven Mitt
My bonus daughters gave this to me and it couldn't be more perfect. Every night they ask me, "What is for dinner?" and I reply with, "Well, it was supposed to be such and such but now I'm not sure". The house has been filled with more smoke than California during the fire season and somehow, I even managed to catch the BBQ grill on fire. This funny oven mitt has prevented me from burning my hands many times and it brings a smile to my face while I'm burning dinner.
Funny Dish Towels for People Who Can't Cook
These funny dish towels pretty much sum up my life: "My Favorite thing to Make for Dinner is a Reservation", "If I Have to Stir It, It Is Homemade", and "I only have a Kitchen Because It Came with the House". That last one really strikes home for me. Before getting married, I used to use my kitchen as storage and even used my oven to store my extra blankets, so these have my name all over them.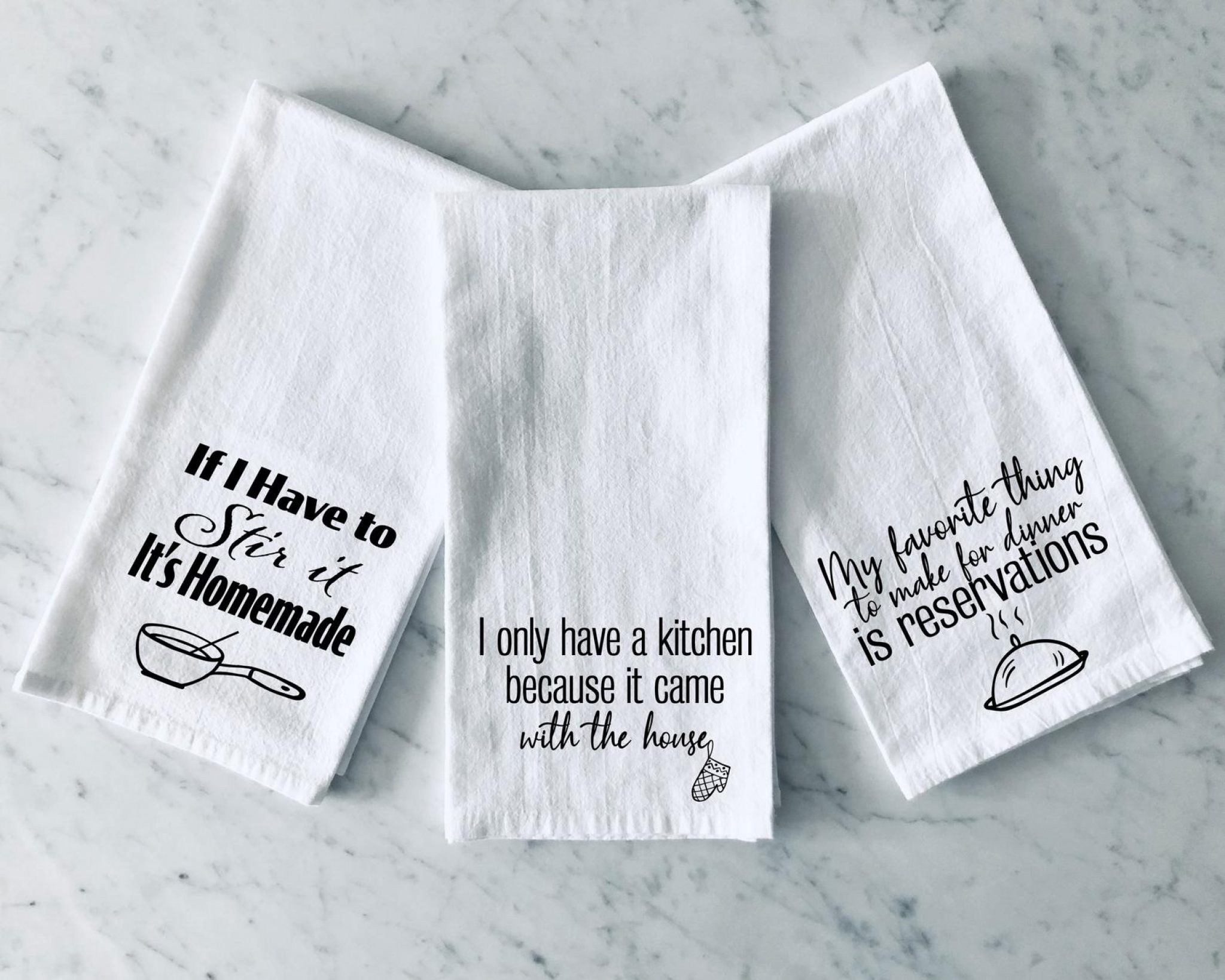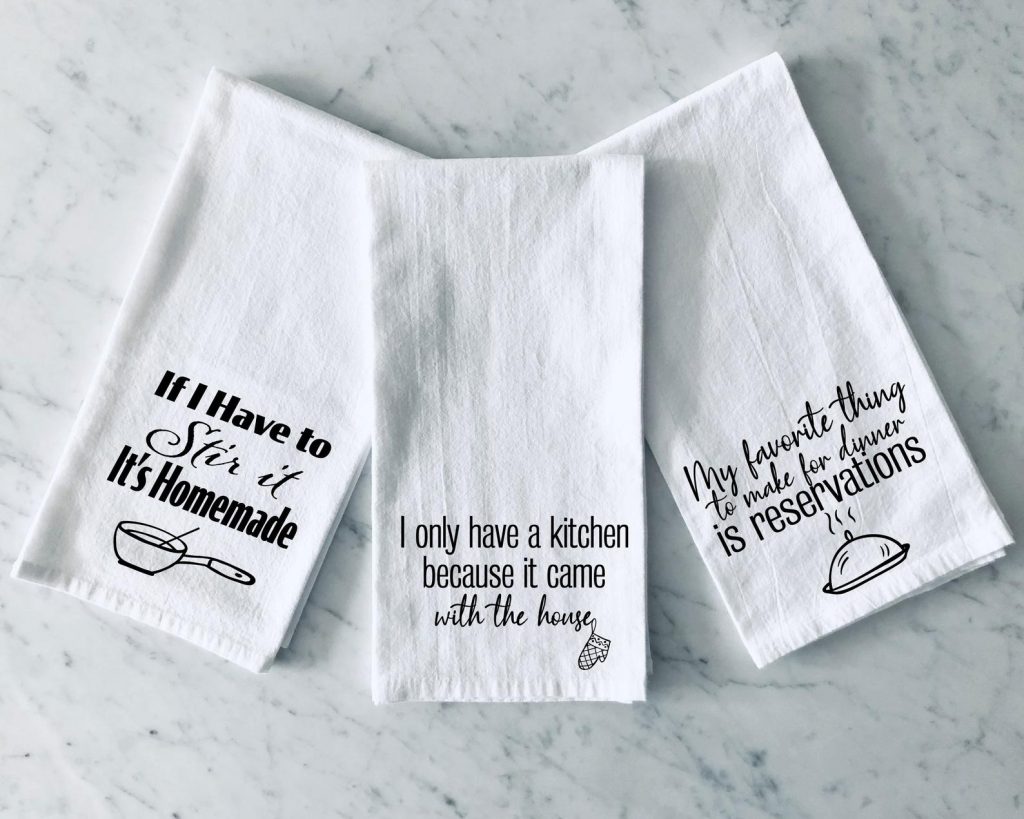 Edible Gifts So Bad Cooks Don't Starve to Death
Edible gifts are one of my favorites because it means I won't have to dig through the refrigerator, attempt to cook, and then gag down something that tastes like the bottom of an old BBQ. My favorite trick to be able to eat my cooking is to cover it in hot sauce. The hotter the better because it burns off all of my taste buds. But with these yummy, edible gifts, I wouldn't have to do that. I can actually enjoy the food and that is something I don't do often.
Foodie Subscription Box
This foodie subscription box comes with all of my favorite types of foods. Some of the past boxes have included cocktail mixers, specialty chocolate bars, garlic pickles, popcorn with truffle oil, hot sauces, and more. It's a great way to fill up without having to cook a full meal.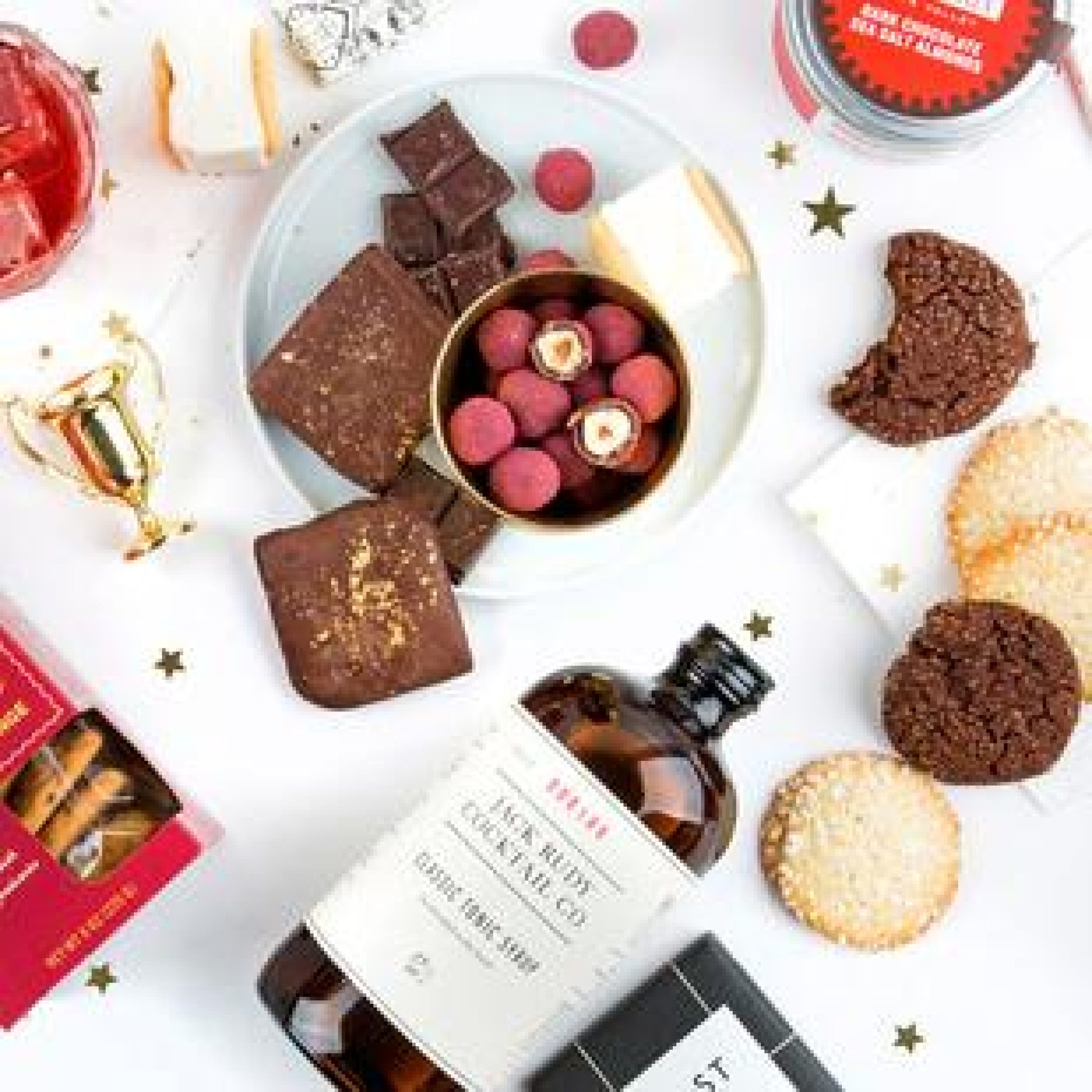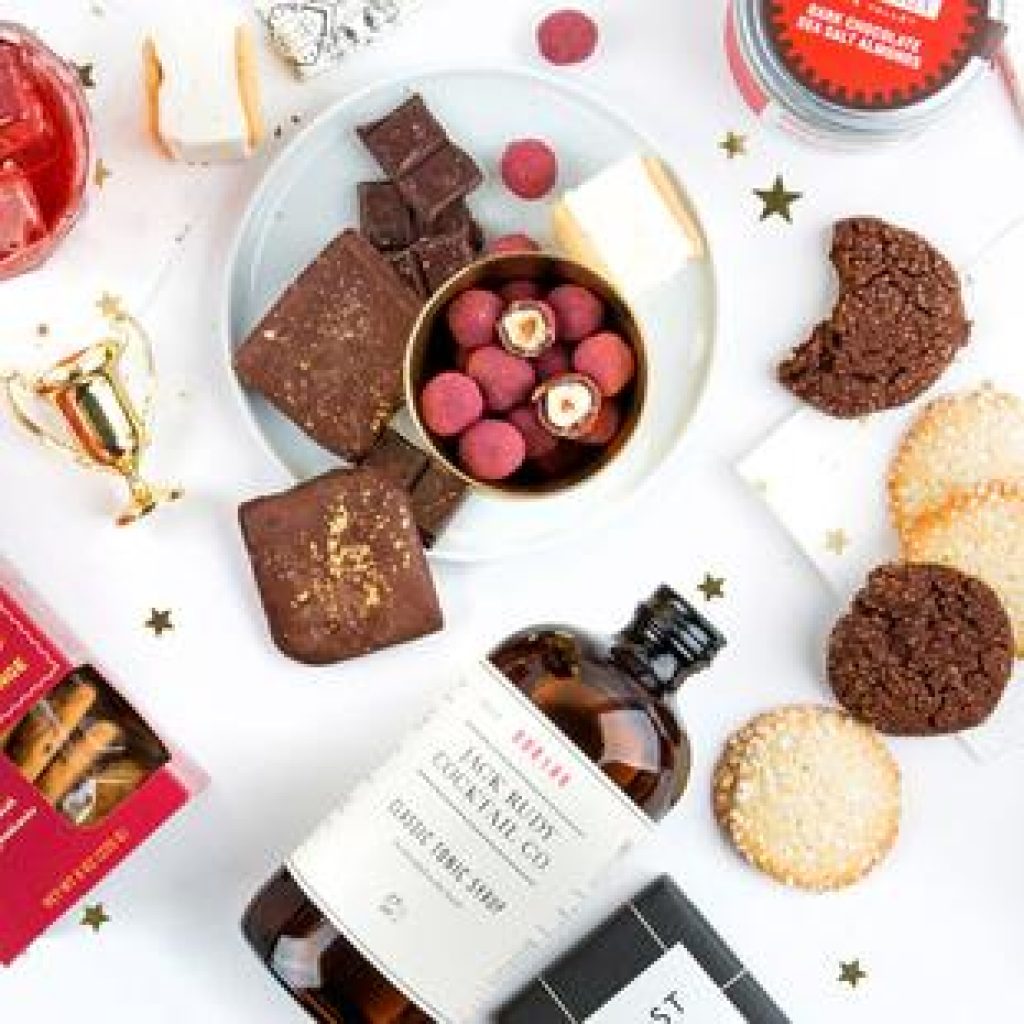 Pizza of the Month Club
This Pizza of the Month Club sends you fresh, Chicago, deep-dish pizza every month (or however often you want it). Each delivery includes 3 pizzas and each pizza serves about 2 people, so it is enough for about 6 people. They never repeat a flavor in a calendar year, so you get to try new flavors every month. I get excited on pizza night (I'm sure my family does too) because it means I don't have to attempt to cook.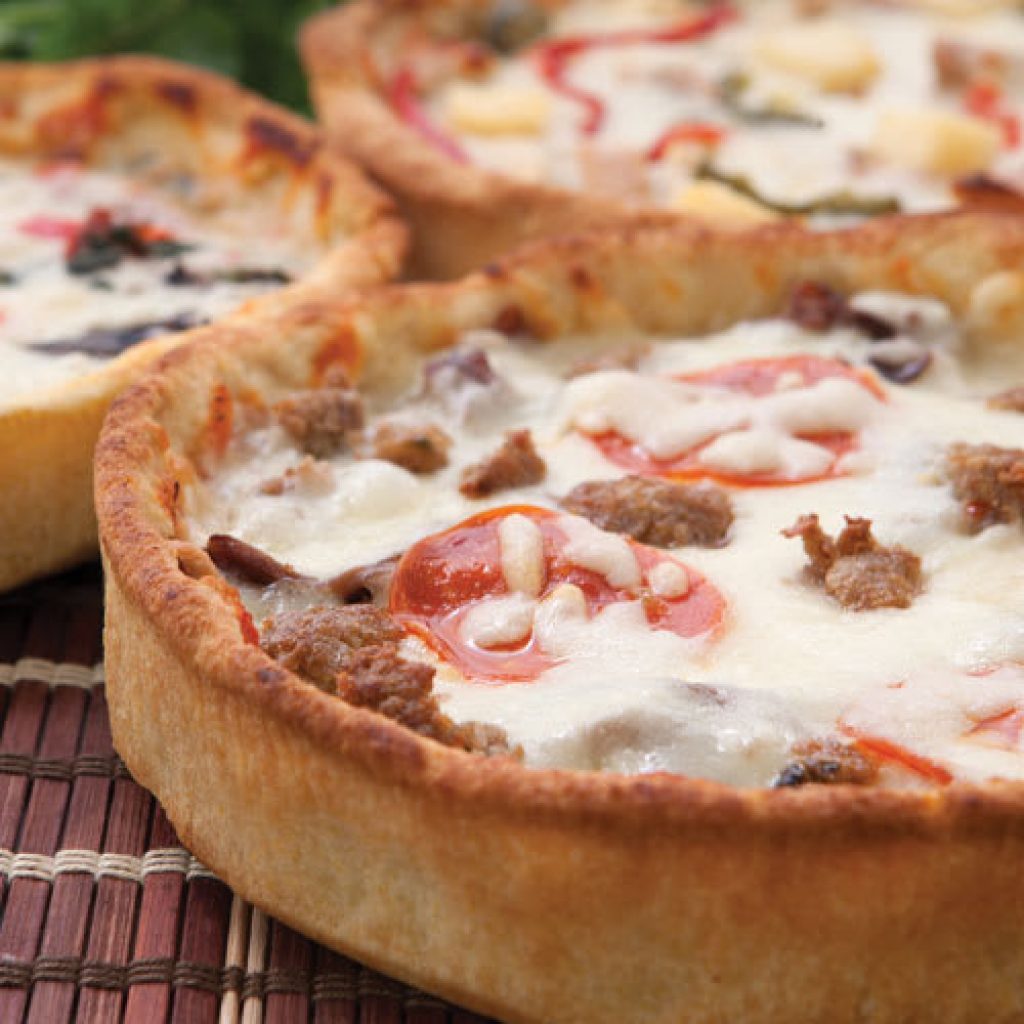 Hoagie Making Kit
This kit comes with everything you need to make 6-8 fancy sausage hoagies that will look like you made them from scratch. If you can't cook but you want to entertain, this is the way to go. It includes tasty bratwurst, rolls, spicy mustard, sauerkraut, raclette swiss cheese, peppers, and a cheese melting pan. Let me repeat that… it comes with a pan to melt the cheese to the perfect cheesiness. I'm in love.
Pasta of the Month Club
Every month, the Pasta of the Month Club sends you 2 premium kinds of pasta and 2 specialty sauces from award-winning restaurants and chefs from around the world. Since it is enough for 8-10 servings, it gives us a gourmet dinner for several days and all I have to do is heat it up!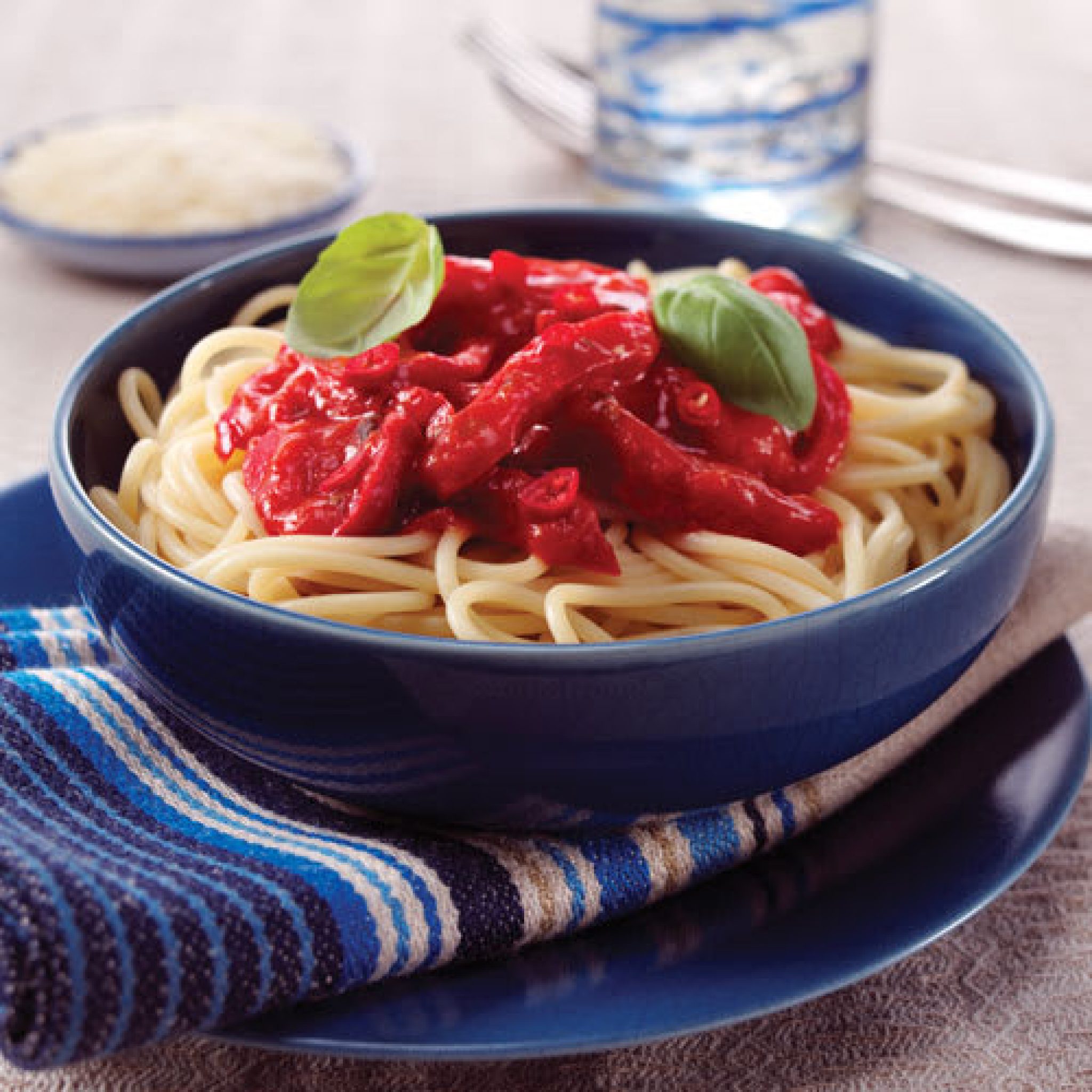 Kitchen Gadgets and Gear That Even Terrible Cooks Can Handle
If horrible cooks are going to attempt to cook, then you might as well help them by giving them some gadgets or gear they can operate without supervision. I have been known to burn a pot of boiling water, but even I can handle these.
Personalized Cheese Board
I might not be able to boil water, but I certainly can cut cheese, and most of the time I manage not to cut myself too bad. If you can't cook, it's nice to be able to at least present a pretty appetizer on a board so that it looks impressive. Then order a pizza so you don't ruin the rest of the night.
Selfie Toaster
If you burn everything you attempt to cook except toast, then rock that toast with your picture on it. Shout to the world, "I can cook bread like a boss!" and slap your picture on it. This selfie toaster is cool because you send in any picture and they send you the insert that brands your face on your sandwich so your lunch is Instagram worthy.
Fire Extinguisher Ball
This decorative fire extinguisher ball can be a lifesaver in the kitchen. You can hang it on the wall or sit it on the counter.  Once a fire starts, it releases a fire-retardant powder.  You can mount it or just throw it in the fire when you need help. I once started a fire on the stove and my friend and I stood there for way too long trying to read the instructions on a regular fire extinguisher.  This easy fireball would have saved us a lot of stress and damage.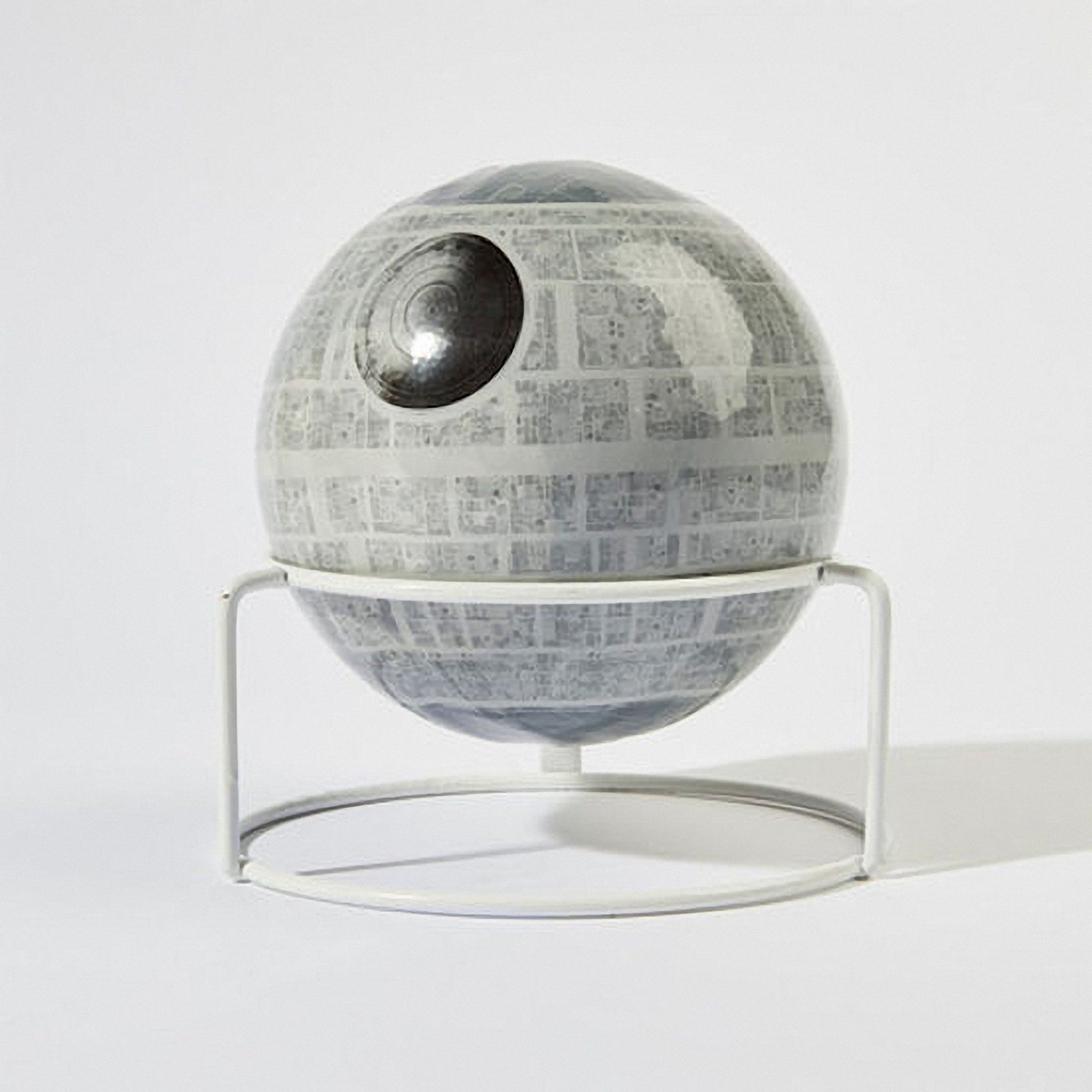 George Foreman Grill
If you have to cook, you might as well use something that is easy. For some reason, I burn everything on the stove but I can manage to cook on the George Foreman Grill. I think it's because I turn the stove burners so high that everything burns on the outside and is raw and frozen on the inside. But this grill helps me to cook everything evenly.
Spice Rack
One of the reasons I don't like cooking is that I don't understand the ingredients in a recipe. Many times, it requires some weird spice that is foreign to me. Like, what is the world in a Coriander? Or a Marjoram? And where do I buy those? Are they a vegetable or a meat or a cracker? This spice rack has the spices you will need PLUS, they give you 5 years of free refills!
For more gifts for people who suck at cooking, check out our section Gifts for Foodies. It has a lot of food gifts so they won't go hungry. For other unique gift ideas, take a look at our Gifts for Men and our Gifts for Women.
Be sure to follow us on Facebook for daily updates on unique gifts for everyone you know!