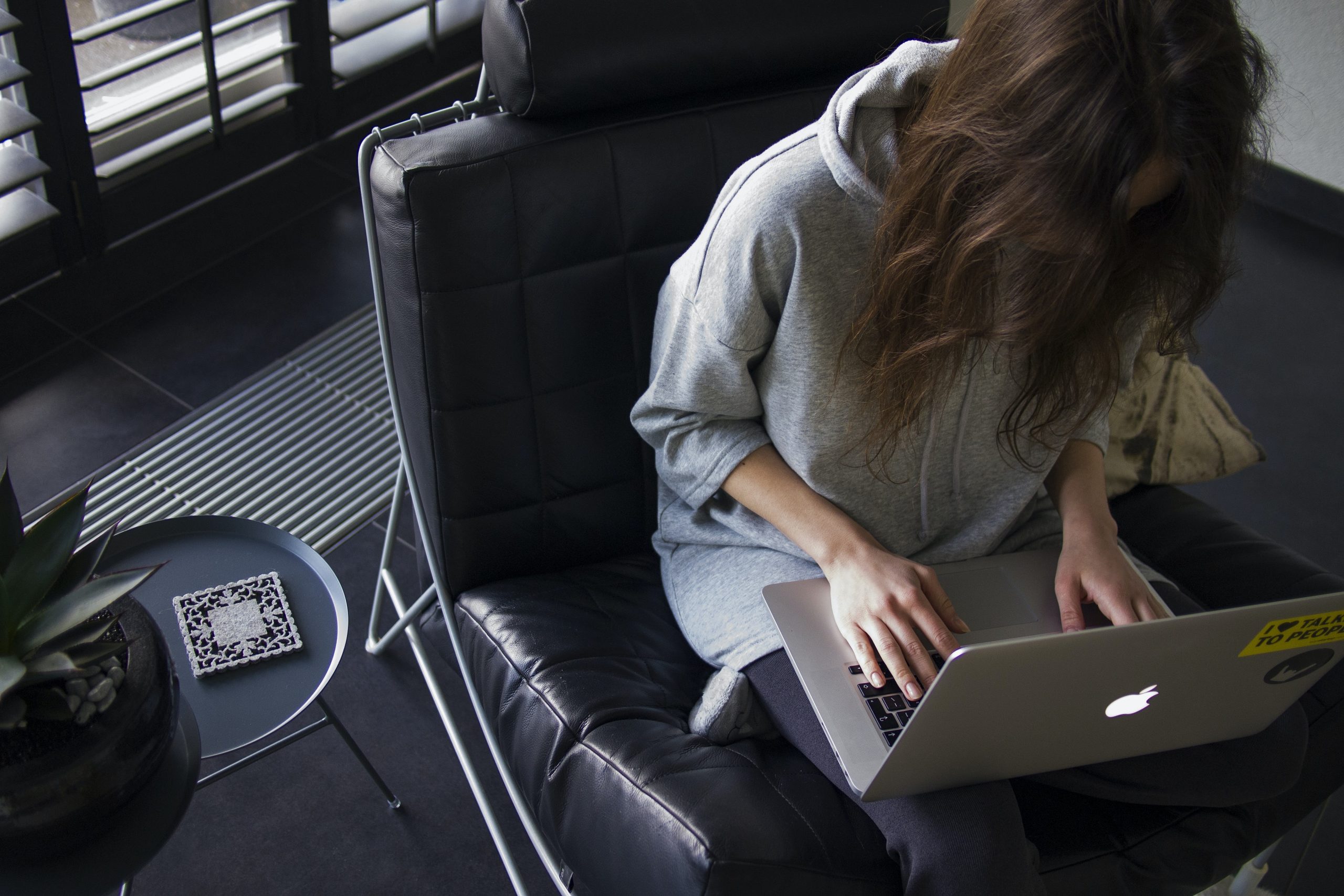 With the quarantine having us all on lockdown, many of us are suddenly having to work from home but not everyone has all of the essential home office products that are necessary to make life convenient. One of the perks of working from home is getting to roll out of bed and only throw on a shirt and make your hair presentable because nobody can see that you are still in your 3-day old pajamas covered in pizza sauce and wine.
I work from home so I know what has made my workday a little more convenient, so I wanted to share. Remember, it doesn't hurt to ask your boss to purchase some of these items for you or write them off as a tax write off so you can splurge a little more. So here is my list of essential home office products (and a few fun frivolous items) that will help get you through this quarantine.
A standing desk converter is a lifesaver for those who work long hours on a computer. Standing relieves back pain and can improve concentration. This one is even large enough for a second monitor!
Sunrise Simulation Smart Alarm Clock
Waking up when you work from home can be tough. You probably drank alcohol last night and stayed up way too late. This alarm clock allows you to wake up slowly and it mimics the sun so you aren't jarred awake, leading to feeling more rested, better mood, and more energy. It has 7 colors so you can also use it as a mood light. You can pair it with nature sounds (birds, ocean, valley echo, piano, soft ringing, beep, or the radio). You will never want to use another alarm clock again.
Stop hunching over all day when you are staring at your screen. This posture corrector reminds you to sit and stand straight to align your spine and provide stability. Once you start to wear it, you develop muscle memory so that you will continue to stand up straight even when you aren't wearing it.
Use this time during the quarantine to get in shape… or at least try to burn off some of the calories you binge on all day so you don't have to be removed from your couch by the jaws of life. This exercise bike has a built-in desk to allow you to work while working out. This one allows you to ride recumbent or upright, the desk is adjustable, it features a cup holder and a drawer for your supplies, and it measures your distance, pulse, calories, and more. And it folds up for easy storage.
Let's face it… none of us know what day it is right now. Instead of showing you the time, this clock reminds you of the day.
Anti-Fatigue Standing Desk Mat
This mat encourages you to move, stretch your feet, and use the massage mount to relieve stress. It allows you to stand for longer periods of time without getting foot pain.
Sometimes, you want to reach through the phone and strangle whoever is on the other end. Relieve that stress with a Zen garden as you rake the sand instead of bury your coworkers. It comes in many styles.
Keep your coffee hot throughout the day with the coffee mug warmer. Working from home demands a little more discipline and coffee can help with the focus.
Decompression Magnetic Pen
This takes fidget spinners to the next level. The powerful magnets create a pen, but you can also create sculptures, a compass, a touch screen stylus, or a spinning top. It is functional, fun, and a stress reliever.
If you are like me, you love to work from the comfort of your bed. I keep my laptop next to my bed, so I can roll over and grab it first thing in the morning when I am feeling motivated. This tray is great for working in bed and has an adjustable slant for optimum comfort.
Bose Noise Cancelling Headphones for Calls
Tuning out your noisy family is important when you are trying to concentrate or while on phone calls. These top-of-the-line Bose headphones allow you to take calls, skype meetings, speak to Alexa, or just tune out the world so you can get your work done.
Microwaveable Cozy Booties
These soft, cozy booties can be microwaved and are scented with lavender to give you warmth and comfort and soothe the stress away. They can also be used as an ice pack for tired sore feet. If you are going to work from home, you might as well work in comfort.
Lumbar Support and Cushion
Don't let that lower back pain distract you. This set comes with lumbar support for your back and a seat cushion to ease pressure on the coccyx and relieve you from pain from herniated discs, tailbone injuries, and sciatica. Plus, it just feels nice on your tushy to sit on a squishy pillow.
Wireless Printer, Scanner, Copier
This is my absolute favorite printer. It is wireless so I can easily print from the other side of the house. It is Bluetooth and prints, scans, and copies in color or black and white. I can even print from my phone!
This router allows you to have strong, fast, reliable internet throughout the house so it doesn't drop when you walk from room to room. It covers 2200 square feet and you can easily add additional points for larger homes. It can interact with Alexa and turn your regular home into a super-smart home.
For more essential home office products for working from home during the quarantine, check out our Home Gifts section. Or for more gifts to soothe the stress away, check out our Health and Beauty Gifts.
Don't forget to follow us on Facebook!