Wacky Clothes by Shinesty – Review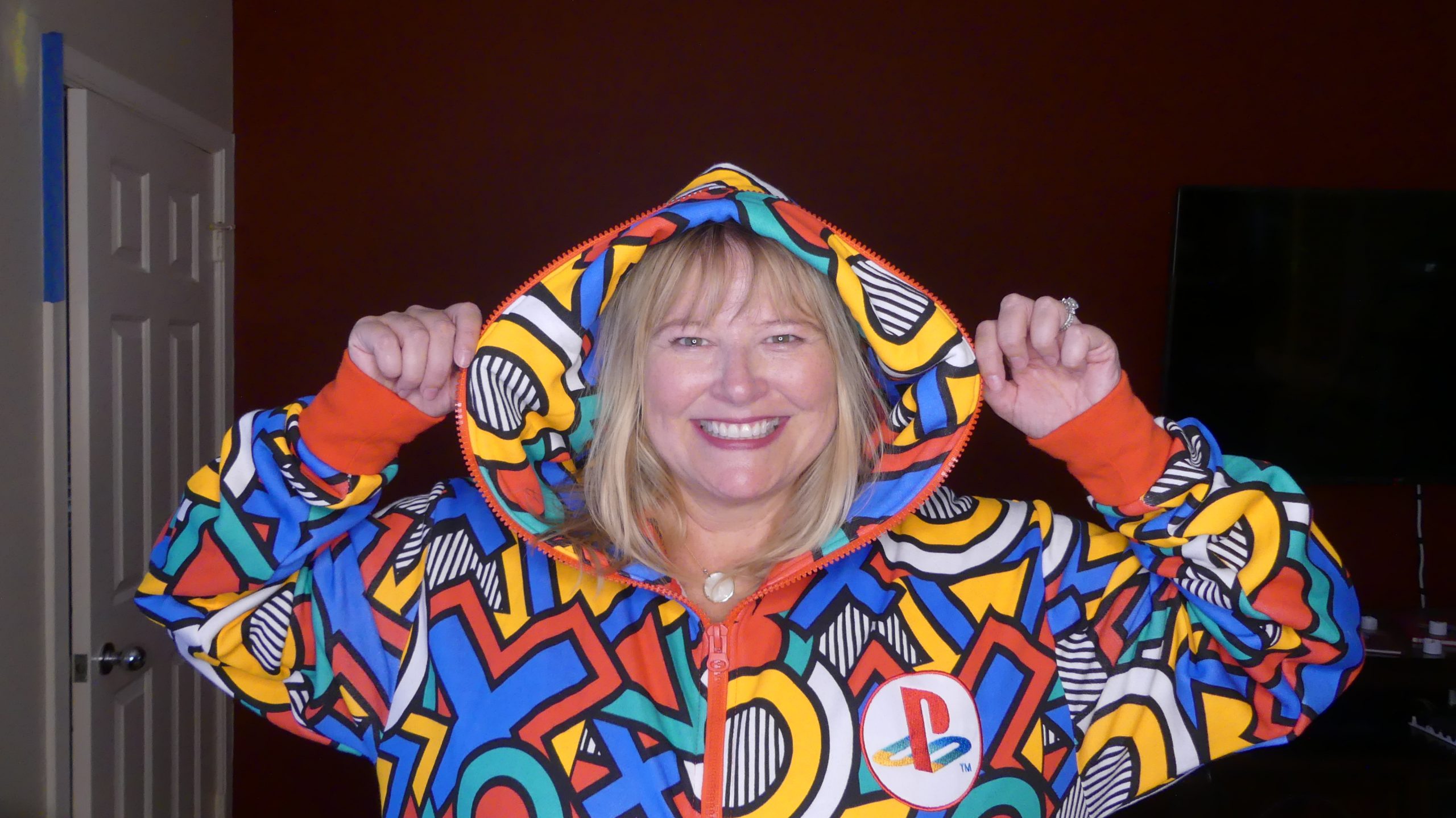 If you are looking for something wild to wear to an event or a fun onesie, then we've got you covered. Shinesty has wacky clothes and is most known for its business suits and matching wrap dresses in patterns such as candy canes, Christmas trees, pumpkins, turkeys, and more. 
I received a wild-colored onesie and a pair of parrot underwear.  They had many patterns to choose from, so I ordered this onesie because I liked the colors but my family informed me that it is a Play Station pattern.  Play Station is a foreign word to me and I have no idea what that means. I accidentally ordered the wrong size so it is extra roomy and gives me extra room to expand during the quarantine.  I need that.
The onesie zips all the way up… let me repeat that… It zips ALL the way up like a body bag. I am not sure why it does that. Perhaps in case you are super cold or something? Or to allow you to unzip it in a sexy dance? Either way, it is fun to wear. I would love to get some for all of my friends and go out together wearing them.
The parrot underwear are very comfortable and they don't have panty lines. They have lots of patterns to choose from, so you can find something to fit your personality.
I am loving my wild undies and onesie and look forward to trying their matching business suit for my husband and a wrap dress for me. They totally fit our personality and would wear them everywhere.
To see some of Shinesty's fun and wacky clothes, check them out here.
For more fun things to wear, check out our Wearable Gifts section. For fun, unique gifts, take a look at our Gifts for Men or Gifts for Women.
Be sure to follow us on Facebook for daily updates of unique gifts for those who have everything!