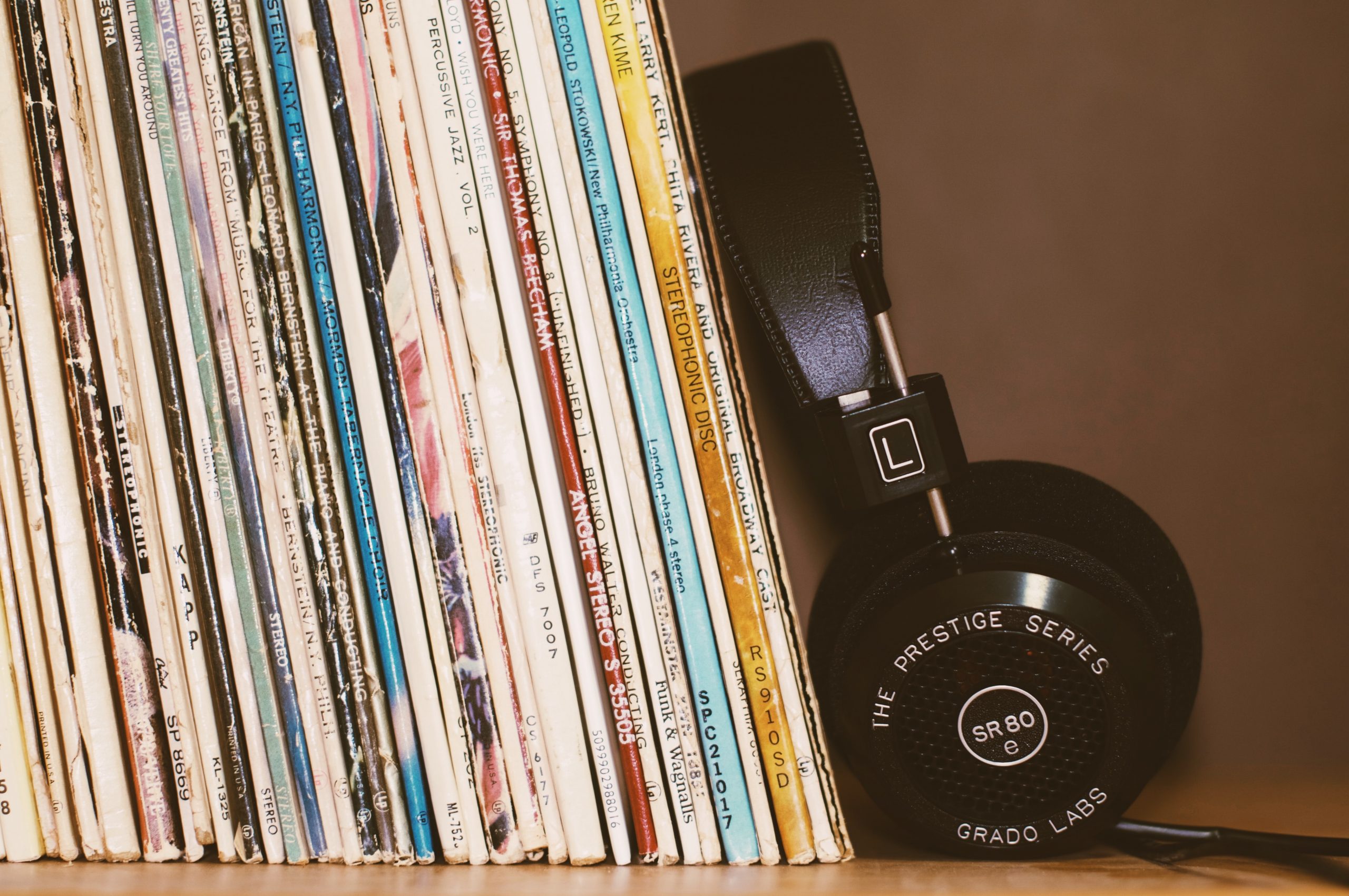 Music has a way of bringing the world together, relieving stress, and making you feel good. We compiled a list of good gifts for music lovers to make their hearts sing.
This book lets you create a scrapbook to take you down memory lane. It has over 200 questions that will spark special memories. "What was the first album you owned?" "Which song did you later find out was smutty?" It also has room to draw album covers or create song lists.  It makes a great conversation piece to ask friends at a dinner party or to enjoy alone.
Vintage Gibson Guitar Patents
Anyone who loves guitars will love these 8 x 10 Vintage Gibson Guitar Patent Prints to display in their home or studio.
8-in-1 Classic Bluetooth Record Player
This record player has Bluetooth and is able to play vinyl records, CDs, cassettes, FM radio, and you can record from vinyl to MPs. Bust out your old records and cassettes and take a trip down memory lane.
Booze and Vinyl: A Spirited Guide to Great Music and Mixed Drinks
This is my absolute favorite book to give to those who love music. It takes a look at famous albums of all time and pairs them with a cocktail. That way, you can enjoy the cocktail that was inspired by your favorite album while relaxing and reading its history.
Why not occupy your time by making your own ukulele? It's great for those who like puzzles or creating things.
This lunch box is just plain fun.  It looks like a Fender amp so you will feel like you are bringing your studio to lunch with you. You can also use it to store picks and strings. Rock on!
If you love music, then you probably also love singing. This one includes two wireless microphones, a tablet holder, and a disco ball. Bring the fun to any party!
Pewter Grip for Instruments
If you have a guitar (or other instruments), display it on your wall with this beautiful pewter grip. It looks like the hand is coming out of the wall to magically hold your instrument.
This is great for the spiritual music lover who also enjoys yoga, Feng Shui, energy practitioners, massage therapists, and anyone who loves a Zen life. The vibrational harmonics synch up and stimulate brainwaves that initiate relaxation.
Greatest Music Stories Never Told
Prepare to be amazed by the tantalizing tidbit of music's history. Learn how the FBI spent years trying to decode the lyrics of a rock song or how Watergate provided inspiration for A Chorus Line. Page after page, you will be shocked at the stories of the history of music.
This 3D puzzle is not only fun to put together, but you can actually play it afterward. It is based on the 15th-century organistrum and is a fully functional version of the medieval instrument.
Bring some funk and style into your life with this musical note bow tie.  Made with high-quality material, it will look fabulous with any outfit.
Personalized Guitar LED Wall Light
This LED light gives a great ambiance to any home, office, or studio. It's a great gift for those who love guitars!
What a fun way to drink your coffee! This mug is reminiscent of a music amp so it will delight any music lover to take it to their studio or office.
This gorgeous, handmade wine rack is made with natural wood and holds 7 bottles of wine and 2 glasses.  It is truly unique for the distinguished music lover.
For more ideas for good gifts for music lovers, check out our unique Gifts for Music Lovers section. For general unique gift ideas, check out our Gifts for Men or our Gifts for Women.
Be sure to follow us on Facebook!