Gifts for Book Club Friends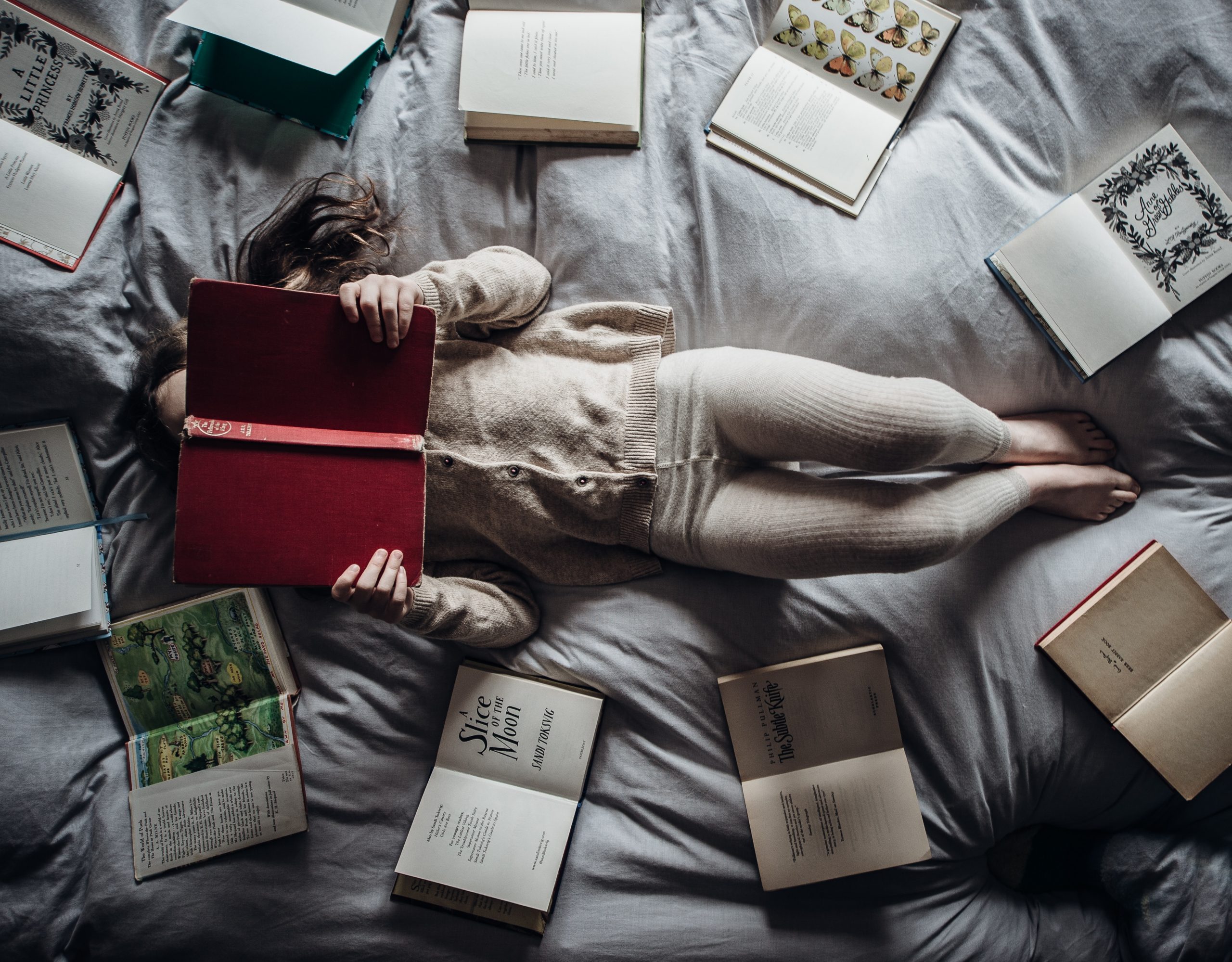 Nobody ever told me that Book Club was really a club for ladies to get together and drink wine and maybe talk about a book in between sips. I didn't learn this nugget of knowledge until I was in my forties and I feel like I missed out on years of this activity.
But I finally found my tribe and participate whole-heartedly… in the drinking wine part.
We often have gift exchange parties or get-togethers and I used to struggle with finding the perfect gift without breaking the bank, but I have finally found some tried and true gifts for this occasion. So here are my favorite gifts for book club friends.
100 Books to Read Scratch-Off Poster
This fun scratch off poster has 100 classic books that you must read before you die. So before you unplug your life-support, be sure you have read all of these classics.
Wine Condoms
For the naughty Book Club friend, go with the Wine Condoms. This is one of my favorites.  They are like little condoms that fit over the top of any wine glass and it helps keep your wine fresh if you don't finish the whole bottle. And because of the name, you will surely get a serious laugh.
Shhhh…. I'm Reading Socks
If you love reading, then you need these fun "Shhh, I'm Reading" socks.  You won't have to bother telling your annoying family to be quiet…. You can just wiggle your toes to get their attention.
Light-Up Book Lamp
This is my absolute favorite gift to give to book lovers or to any of my friends. This Light-Up Book Light is a huge hit and everyone within viewing range always ends up buying one. At first, it looks like a notebook, but when you open it up it is a beautiful night light or a mood light. You can even change the color of the light from cool to warm.
Reading Between the Wine Glass
You can never go wrong with a funny wine glass. The glass that is etched with the words Reading Between the Wines kind of says everything you need to know about Book Club.  Or the Crooked Wine Glasses will surely bring a giggle. Or if you have a serious drinker in the group, then the Just One Glass bottle will be a hit.
Funny Wine Labels
These Funny Wine Labels can be put over any label to make your bottle stand out.  Give this set as a gift or just put on the bottles you are bringing. These are a great conversation starter.
Solid Wood Book Shaped Coasters with Drinking Puns
These Solid Wood Book Shaped Coasters with Drinking Puns have classic book titles with a drinking pun and they are hand-crafted with recycled wood.  Perfect for a book club gift or to keep for yourself.
Available Titles to choose from: * An Ale of Two Cities * Drinkinstain * Drinkula * Gone with the Wine * To Have and To Have Hot * Jurassic Perk * Last of the Mojitos * Moby Drink * Old Man and the Tea * Pop on Hops * Pour of the Worlds * The Scarlett Liquor * Tequila Mockingbird * The Ugly Drunkling * War and Pints
Book Tribute Scarf
This Book Tribute Scarf is a cool infinity scarf that has quotes for some of the best literary masterpieces. Not only is it beautiful, but if you want to sound smart, just look down and read out one of the quotes.
Funny Face Mask Coasters
One of my other favorites are these Funny Face Mask Coasters. They are a coaster, BUT you can also attach them under your nose to change your look.  Each one has a funny face on it, but it blends with the top part of your face, so it looks hilarious. It's one of those weird book club gifts that are fun to use while you are socializing together. I have used these for many get-togethers for people of all ages.
Personalized Book Art Display
If you have someone you really adore, a personalized Book Art Display will be perfect. You can personalize it with their name or a date or anything you want. It is super cool and unique and you can be pretty sure they don't already have one.
For more gifts for book club friends, check out our Gifts for Book Lovers or our Gifts for Women. Or check out our Gift Guide The Best Gifts for Book Lovers and Enthusiasts.
Be sure to follow us on Facebook for daily updates of unique gifts for those who have everything!