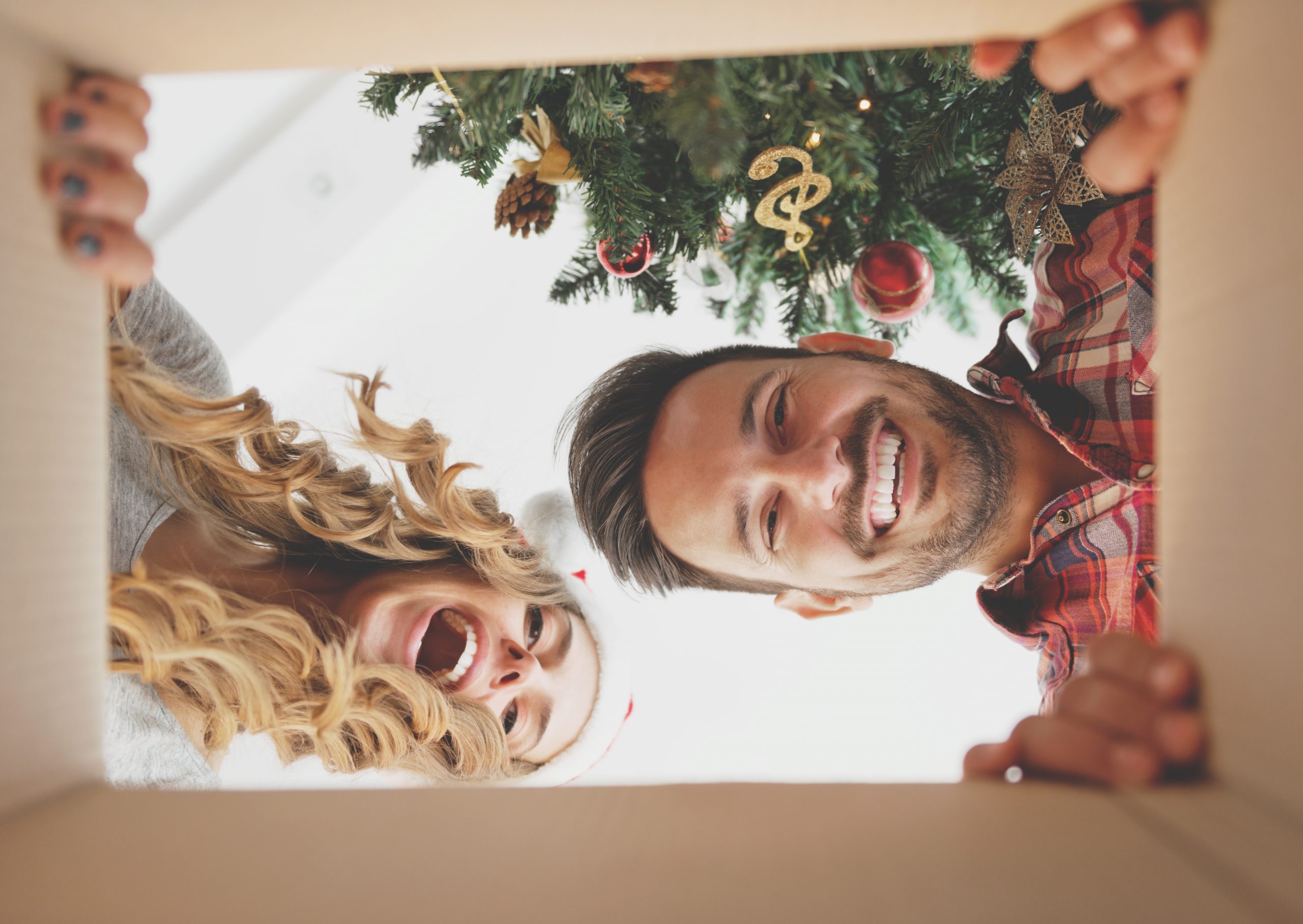 We all have those friends who buy what they want as soon as it pops in their head. They are the hardest to shop for because if they want something, they already own it. When you are looking for gifts for someone who has everything, you need to think outside of the box for something they wouldn't think about buying for themselves and maybe something they've never heard about. These gifts are perfect for the person who is hard to shop for…
Gifts for Someone Who Has Everything and Likes to Drink
This category pretty much sums me up so if you are ever looking for a gift to send to yours truly, you can't go wrong with these. They help the recipient enjoy their drinking experience even more (if that is possible).
Cocktail Infusion Tea Bags
These cocktail tea bags are made for gin and tonic but they are also yummy with vodka soda! You pour your liquor and insert the tea bag, wait 1-5 minutes, then add tonic or club soda. They turn your regular cocktail into something fun! Mix and match the flavors to create something new.
Boozy Pickles Gift Set
This boozy pickle gift set has two of the best things in life: pickles and booze. These alcohol-infused tomatoes, cucumbers, and vegetables will be the star at any get together. When you finish the veggies, save the brine to add a splash to your cocktails to give them a zing!
Food and Cocktail Smoker
Take your food and cocktails to the next level with this food and cocktail smoker. You can add a smoky depth to anything; smoked cheese, smokey cocktails, smoked fish dip, smoked rack of ribs, and more!
Gin and Vodka Infusion Kit
This is technically made for gin, but it is also delicious with vodka. It comes with 12 exotic botanicals that you add to your booze and let sit for 24 hours to create a delicious specialty liquor. It has flavors like juniper-berries, pink-pepper, lavender, cardamom, cubebs and many more!
Personalized Decanter Set
Nothing says class like a personalized decanter set. This one comes with a decanter and 4 glasses and all of them are customized with your name, initial, and date. It will love beautiful in any home, bar, man cave, or office.
Beer Chiller Sticks
Pop these sticks in the freezer to chill them and then use them to cool your beer for hours. They are great for tailgate parties and backyard barbeques.
---
Gifts for the Person Who Wishes They Were Royalty
We all have dreams of someday receiving a letter in the mail that says we have long-lost family that rules a nation and we are next in line to the throne. Until that day arrives, sit back on your chair in front of your double-wide trailer and enjoy these royalty gifts.
Painting of Them (or Their Pet) in Famous Art
Let them show off their awesomeness in a painting starring them as a famous painting or maybe even their pet. Each one is hand-painted so they are truly unique. You can pick a famous picture, use ideas they have on their site, send in your own ideas, or they can create anything you request.
Become a Laird (Lord) or Lady of Scotland
Ditch your boring title of Mr. or Mrs. and become a Laird (Scottish word for Lord) or Lady of Scotland. You will become the owner of a piece of land on the grounds of Dunans Castle in Scotland with a personalized certificate and Proof of Title so you can force your friends to call you a Lord or Lady. And you will be entitled to many Laird-based perks such as a free tour of Dunans to visit your plot of land and the Dunans Bridge and the tallest tree in the UK. You will also receive fishing rights to the Alt a Chaol Ghleann river within the grounds, be able to use of Dunans' insignia, access to exclusive Laird and Lady stationery, and your own Laird or Lady email address.
23andMe Genetic Test
Get your genetics tested to see if you are royalty or if your genes may cause you to grow a second head. The 23andMe genetic testing kit tests your heritage and your health to let you know if you should keep an eye on anything health-wise. Growing up, I was always told I was mostly American Indian and I took such pride in knowing that. Then I took 23andMe and I was shocked to know that I didn't have an ounce of Indian in me. I think one of my ancestors may have cheated on someone.
---
Subscription Gifts for Someone Who Has Everything and Likes to Try New Things
Getting a subscription is fun for everyone. Each month you get to open a box to see which goodies came and then dig into it like a child on Christmas. These subscription gifts are fun for anyone, even if they already own everything else in the world.
Birch Box for Women or Men
Birchbox isn't just for women anymore. They now have a subscription for men and women. Each month, you receive a box with beauty deluxe samples to try new face creams, hair treatments, lip plumpers, shaving cream, and more. I always get excited when my box comes and I get to go through it like Christmas morning. You fill out a questionnaire so they know what you like so each box is picked especially for you.
Cheese of the Month Club
Who doesn't love cheese? It goes with anything and it can make even the most disgusting dish yummy. Whenever I mess up dinner, I just add cheese and it makes it ok. This award winning Cheese of the Month Club sends you three new artisan varieties of cheese and each weighs ½ pound each so you have enough to share.
Cigar of the Month Club
For the cigar aficionado, this Cigar of the Month Club is the way to go. Each month, they deliver a unique selection of hard to find, perfectly ages cigars from around the world. They have a regular plan and a rare cigar club to fit your needs.
Olive Oil of the Month Club
Olive oil is one of those things that everyone uses so receiving fancy oil is exciting. This Olive Oil of the Month Club sends you a 12-20-ounce bottle of premium, hand-crafted olive oil and a selection of gourmet breadsticks for dipping every month. The best part about giving this as a gift is that you are likely to get invited over to sample them.
Hot Sauce of the Month Club
I LOVE hot sauce and I can never get enough. And I love this club because each month, they send you 2 new hot sauces from around the world. I have discovered some new favorites from this club and if I burn dinner, hot sauce covers it up.
Universal Yums
Universal Yums is great for all ages. Each month, they send you a box of snacks from a different country along with a guidebook for your food adventure, trivia, and more. One month you are exploring the flavors of Thailand and the next it could be Columbia. I love travel so this is one of my favorite gifts because I get let my taste buds travel the world.
Breo Box Subscription of Tech Savvy Products
Each month, they send you tech gifts such as a drone, charger, projector, BBQ grill, camera, and more. You will receive over $300 worth of product for only $159. What a deal!
Additional Subscription Ideas
*** For more ideas for monthly subscriptions, check out HERE. They have clubs such as peanut butter & jelly, cheesecake, beer, wine, honey, lobster, neckties, and so much more
---
Experience Gifts for Someone Who Has Everything and Loves Adventure
If you are looking for something that won't crowd the recipient's shelves at home, then how about a gift of experience? These gifts are fun to do and there are many options all over the world. Anything from skydiving, jet-packing, riding a racecar, hot air ballooning, taking a cooking class, and so much more.
Hot Air Balloon Ride
Soar over the earth and take in the beauty from high above. These magnificent rides are available in many locations all across America so you can find one near you.
Racing Car Experience
Ever dream of being a race car driver? Well, now you can! These experiences allow you to race a Nascar, Indy car, exotic sports car, stock car, and more. The thrill of the speed will get your heart pumping!
Flying Experience
Give the gift of flight! It's a bird, it's a plane, it's your friend flying a glider through the air! They have many flight experiences such as; gliders, hang gliding, cessna, helicopters, and more!
*** For more experience gifts, check out THESE experiences!
---
DIY Kit Gifts for Those Who Have Everything
These DIY kits are fun to create your own concoctions at home. You can do them alone or as a couple or a family. And when you create something with your hands, you always end up appreciating it more.
Make Your Own Wine Kit
You no longer have to make your wine in a bucket when you use this fancy Make Your Own Wine Kit. It is available for Chardonnay, Cabernet Sauvignon, Merlot, or Pino Grigio. I'll take on of each, please!
Make Your Own Craft Beer Kit
This Make Your Own Craft Beer Kit has everything you need to make delicious craft beer at home including 11 25-ounce reusable bottles and an awesome fermenter jug. The brewing process only takes 30 minutes and your beer will be done fermenting in 10-14 days and ready to drink 7-14 days later.
Cheese Making Kit
This cheese making kit is so easy, even I can do it. It comes with everything you need (except the milk) to make MANY batches of various cheeses in under an hour. I made Queso Blanco and mozzarella and I still have enough ingredients to make about 30 more batches.
Knife Making Kit
This Knife Making Kit is the ultimate gift for men who love working with their hands. It has all of the items needed for hours of knife making fun. Keep your man busy for hours!
---
Gifts for the Woman Who Has Everything
Buying gifts for women who are hard to shop for can cause you to drink and rock yourself into tears in the corner. Fortunately, we've taken the stress out of trying to please the ladies in your life with this list of gifts for women that they will love.
Microwavable Cozy Bootie Slippers
Everyone enjoys a little pampering. These microwavable cozy bootie slippers give your feet a warm, relaxing treatment with a hint of lavender. You can also put them in the freezer for a cold pack. Wrap these with a bottle of wine and you are set!
Truffle Gift Set Tray
This absolutely yummy gift set was even one of Oprah's Favorite Things. Turn all of your dishes into a masterpiece! It comes with Black Truffle Linguine, Truffle Salt in a Jar, Black Truffle Risotto, Truffle Balsamic Glaze, Black Truffle Oil Condiment, and Tartufata (Black Truffle) Sauce. I love anything with truffle so I can't wait to taste this. Delicious!
Aromatherapy Shower Steamers
Bring the spa to your home with these aromatherapy shower steamers. They come with 12 tablets and each is a different scent. You throw them in the shower with you and the steam from the shower causes the essential oil vapors to be released. These are one of my favorite gifts for women because your entire bathroom will smell like a spa.
AeroGarden
I used to kill every plant that came within 10 feet of me, so when I received this as a gift, I was skeptical. But now it is my all-time favorite gift! They have various sizes but this one has 6 pods that will grow herbs in the comfort of your home, even if you live in a small apartment. The AeroGarden lights up to tell you when to add the food or water so you can't go wrong. Now I have fresh herbs every day! TIP: if one of the pods doesn't sprout, just reach out to them and they will send you free replacement pods, no questions asked.
Folding Book Lamp
I have given this book light many times and every time, every person in the room says they "must have one". When it is closed, it looks like a notebook. But when you open it, it turns into a beautiful nightlight and mood lamp. The light is adjustable so you can set the mood for the room and it has a timer so you can set it to turn off as you fall asleep.
Grow Your Own Mushrooms Kit
This DIY Grow Your Own Mushroom Kit allows you to grow up to 4 pounds of Lion's Mane mushrooms in the comfort of your home. These gourmet mushrooms can grow up to 7 inches in diameter. Start pulling out your favorite mushroom recipes, because you will want to experiment with your yummy crop.
Hand Crafted Recipe or Tablet Stand
This gorgeous recipe or tablet stand was handcrafted by an artists' community in India and is one of a kind. It looks beautiful in any home and it is one of those things that everybody needs but most don't have.
Molecular Gastronomy Kit
This amazing invention allows you to turn your food into other things. You can turn any liquid into caviar-like balls (chocolate sauce balls on ice-cream, balsamic vinegar balls on bruschetta, etc..) so the flavor bursts in your mouth or you can turn chocolate into spaghetti-like noodles for a fun twist on dessert. The options are endless and so much fun. They also have a larger kit that allows you to also transform cocktails and it has additional food tools HERE.
---
Gifts for the Man Who Has Everything
Shopping for the man who has everything is difficult because they usually just buy what they want. I know my husband is impossible because he has Amazon on speed dial and I am pretty sure they have a delivery truck assigned just for our house. But these gifts for men are fun, unexpected, and he probably has never even heard of some of them. Score!
Beer and Hot Cocoa Caramalizer
This is one of my all-time favorite gifts for someone who has everything and it is especially perfect for anyone who loves to BBQ, go camping, or sit around the campfire. You put the stick in the fire to heat it up and then you quickly stick it into your beverage. The heat creates a reaction to the sugars and it gives your drink a richer, creamier taste. It won't affect the temperature, so you can still enjoy your favorite craft beer but with a twist. It works great with beer, hot cocoa, cider, or any drink with sugar content.
Meat Brander
Every man will love to brand their meat with their initials, name, favorite team, or a symbol. It's a sign of manliness on a different level. Throw a super bowl party and brand the meat with your favorite team just to annoy your friends who have bad taste.
Bose Audio Sunglasses
Forget about wearing annoying earbuds that hurt your ears and make you look funny. These ultra-cool sunglasses are headphones but cooler. They have a rich, immersive sound for you but those around you will practically hear nothing. It's a miracle.
Personalized Wooden Beer Caddy
If you are looking for a gift for someone who has everything and they love beer, this is a sure bet. You can customize it with their name or initials and it allows them to take their beer with them. For the beer collector who wants to share their goods, this is perfect.
Portable Espresso Machine
For the coffee-loving man, this Espresso Go allows you to make hot espresso while at the office, in the car, or in the middle of the forest. You never have to go without that sweet jolt of caffeine ever again.
Underwater Headphones for Swimming
We all know guys love their electronic toys and this one will get them excited to jump into the deep end. They are great for swimming laps and they are bone conducting, so you can hear the music and your surroundings and they won't irritate your ears.
Coffees from Around the World
Each of these 16 coffees from around the world is from a different country and you can choose between whole bean and ground. From Guatemala to Ethiopia to Papua New Guinea and everywhere in between, you will get to taste your way around the globe.
For more unique gifts for those who have everything, check out our Gifts for Men section or our Gifts for Women.
Be sure to follow us on Facebook for daily updates of unique gifts for your whole family!