Halloween Gifts for Your Spooky-Loving Friends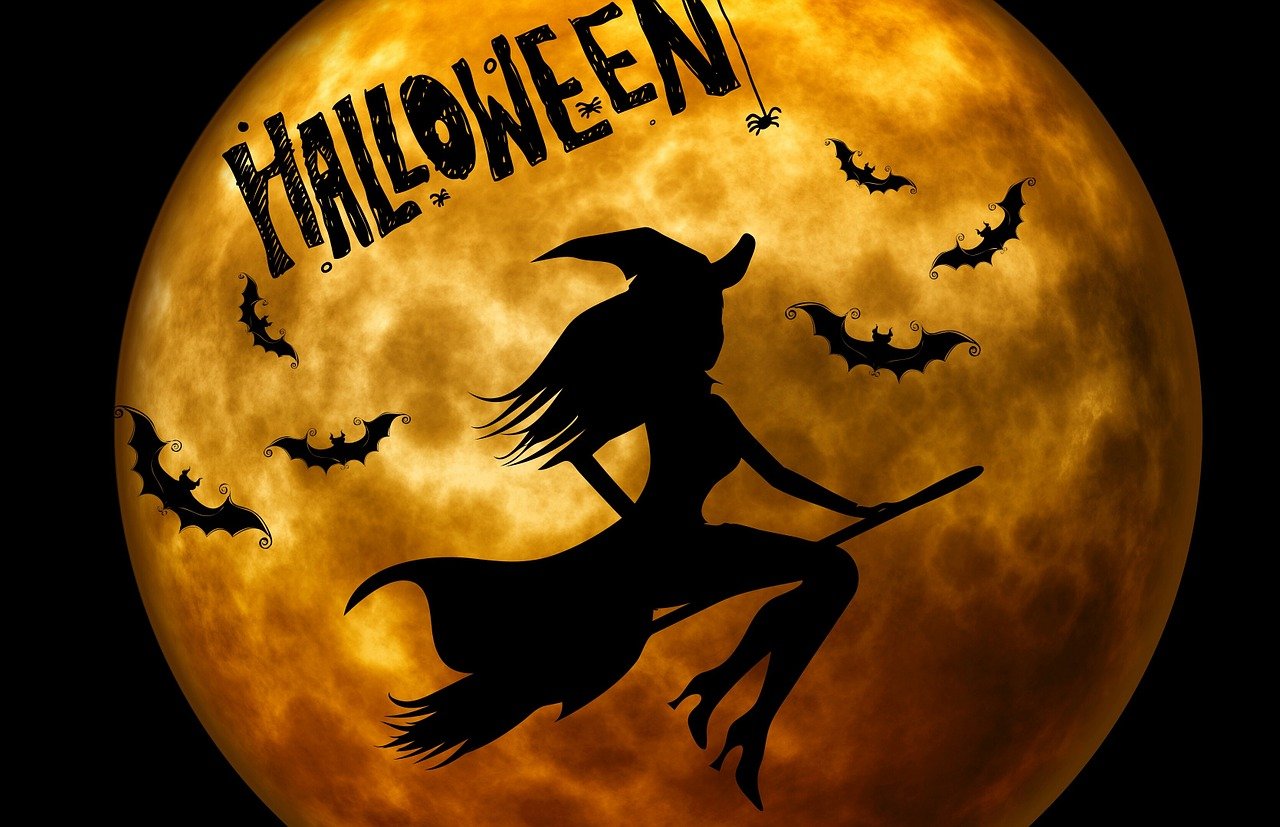 Surprise your ghoul-loving friends with these creepy Halloween gifts. I love Halloween so much that I wish we could celebrate it a couple of times a year, so I had a blast researching this list of spooky gifts for Halloween. Whether you want a subtle fall-themed gift or something to make your skin crawl, we've got you covered.
---
Related: Weird Gifts
---
"Hocus Focus I Need Tequila to Focus" Tequila Flight Board
Drink some tequila to get over your fear of the scary ghouls of the night. This Hocus Pocus tequila flight board brings laughter and fun to any Halloween party.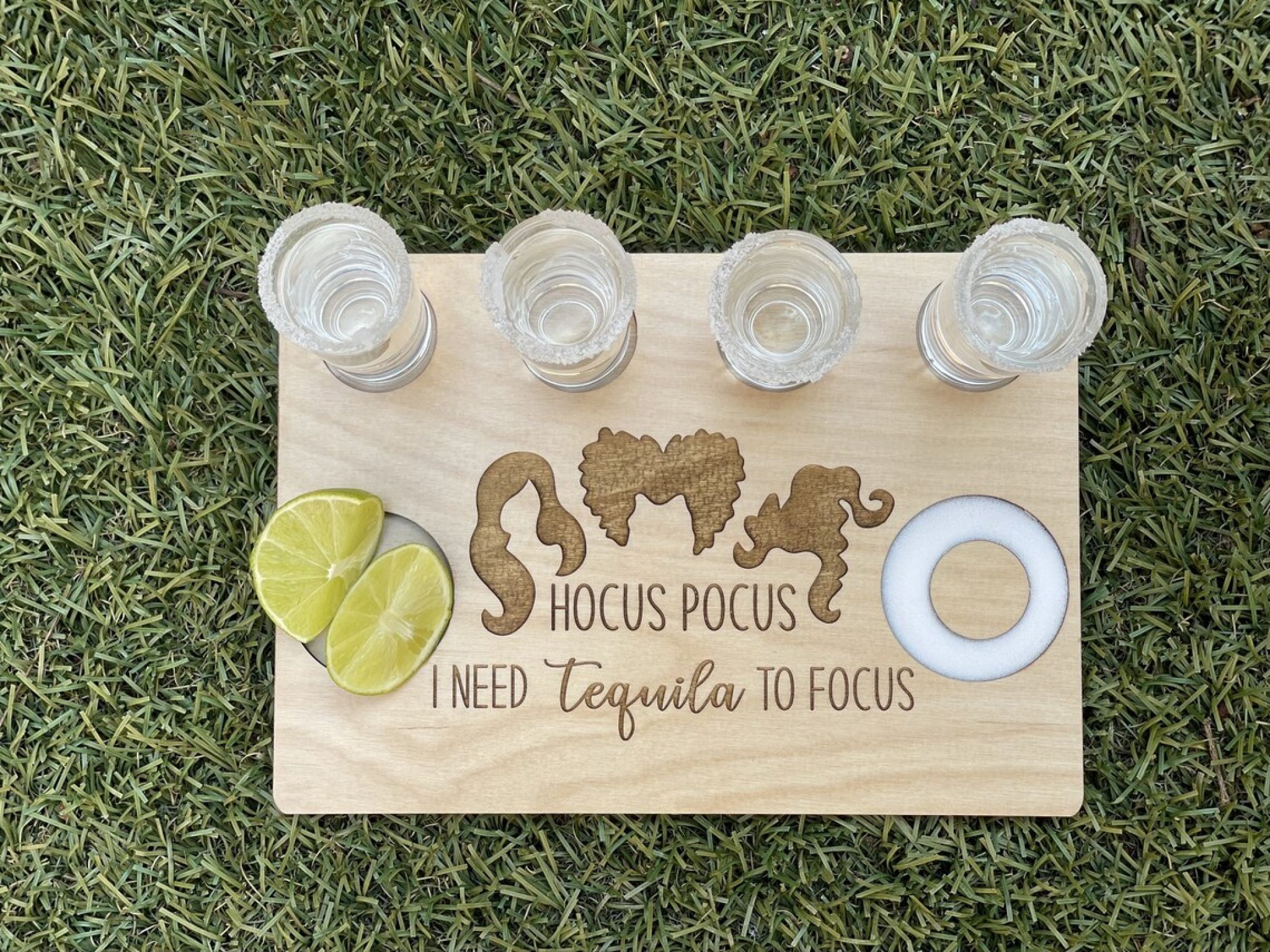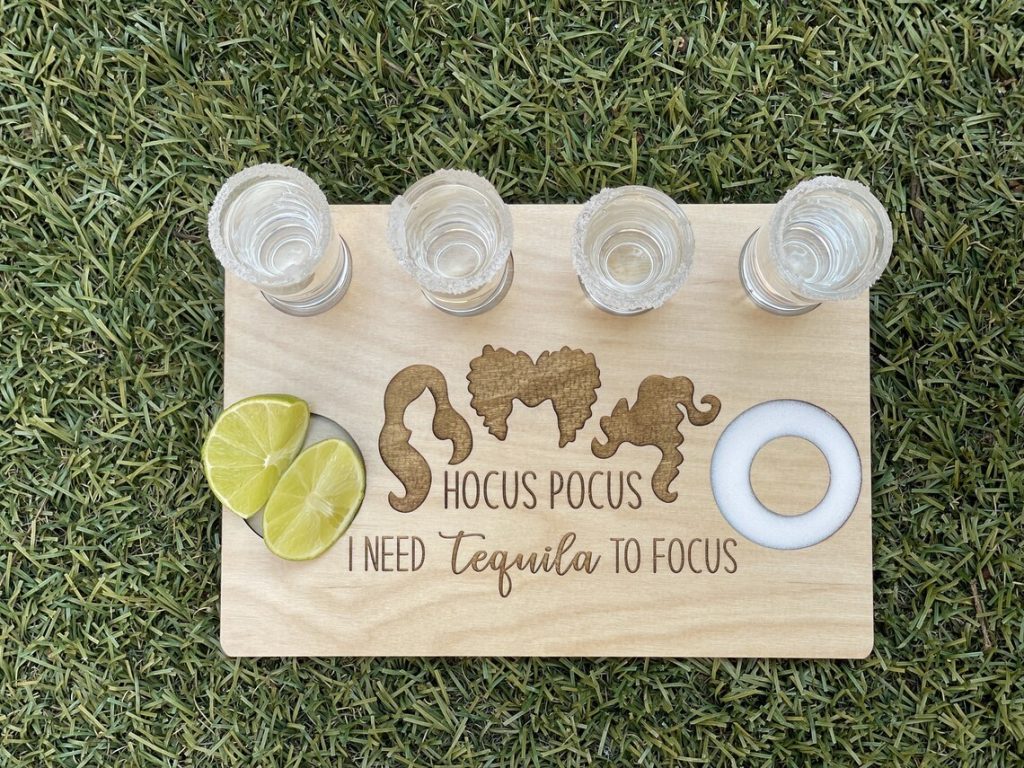 ---
Related: Friday the 13th Gifts
---
Nightmare Before Dinner: Recipes to Die For
If you are planning a Halloween party, then you need this cookbook. It offers fun recipes for a spooky-themed dinner party. It includes recipes like Silence of the Lambchops, Edward Burger Hands, and Brains and Chips. Even Hannibal Lecter would get excited to try these.
---
Pumpkins Made From Vintage Books
Book lovers rejoice! These decorative Halloween pumpkins are made from vintage books and each one is unique in color. They are available in several sizes and colors. And they can be folded up for storage so they don't take up valuable space in your home the rest of the year.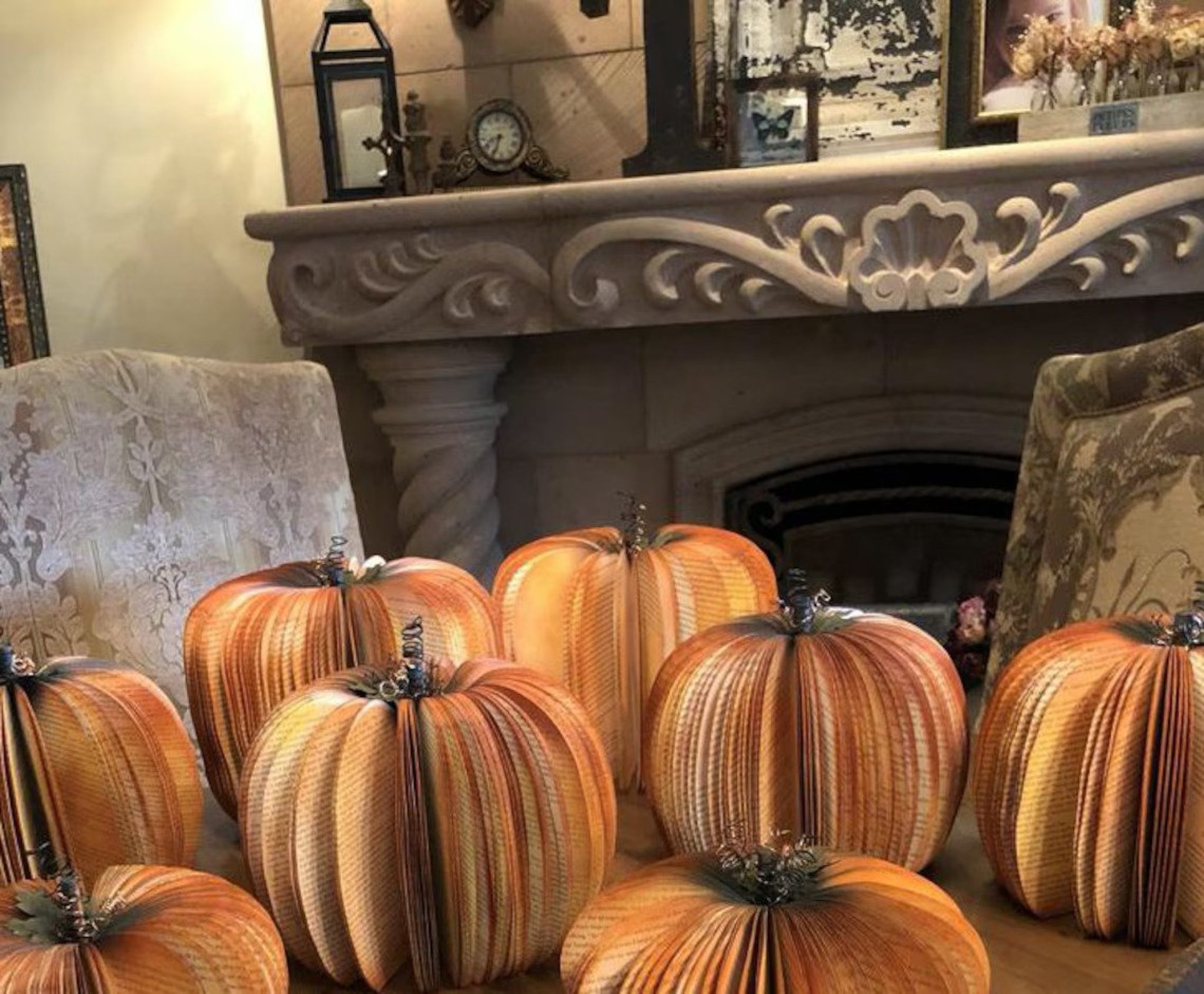 ---
Dark Fortune Misfortune Cookies
These fortune cookies tell you the opposite of what you want to hear. They get straight to the dark side of humor by insulting you with saying such as, "You have an inferiority complex, and it's entirely justified" or "There are no certainties in life, except that you will have another terrible day tomorrow". And after you eat them, you will discover that they temporarily turn your mouth as black as your soul.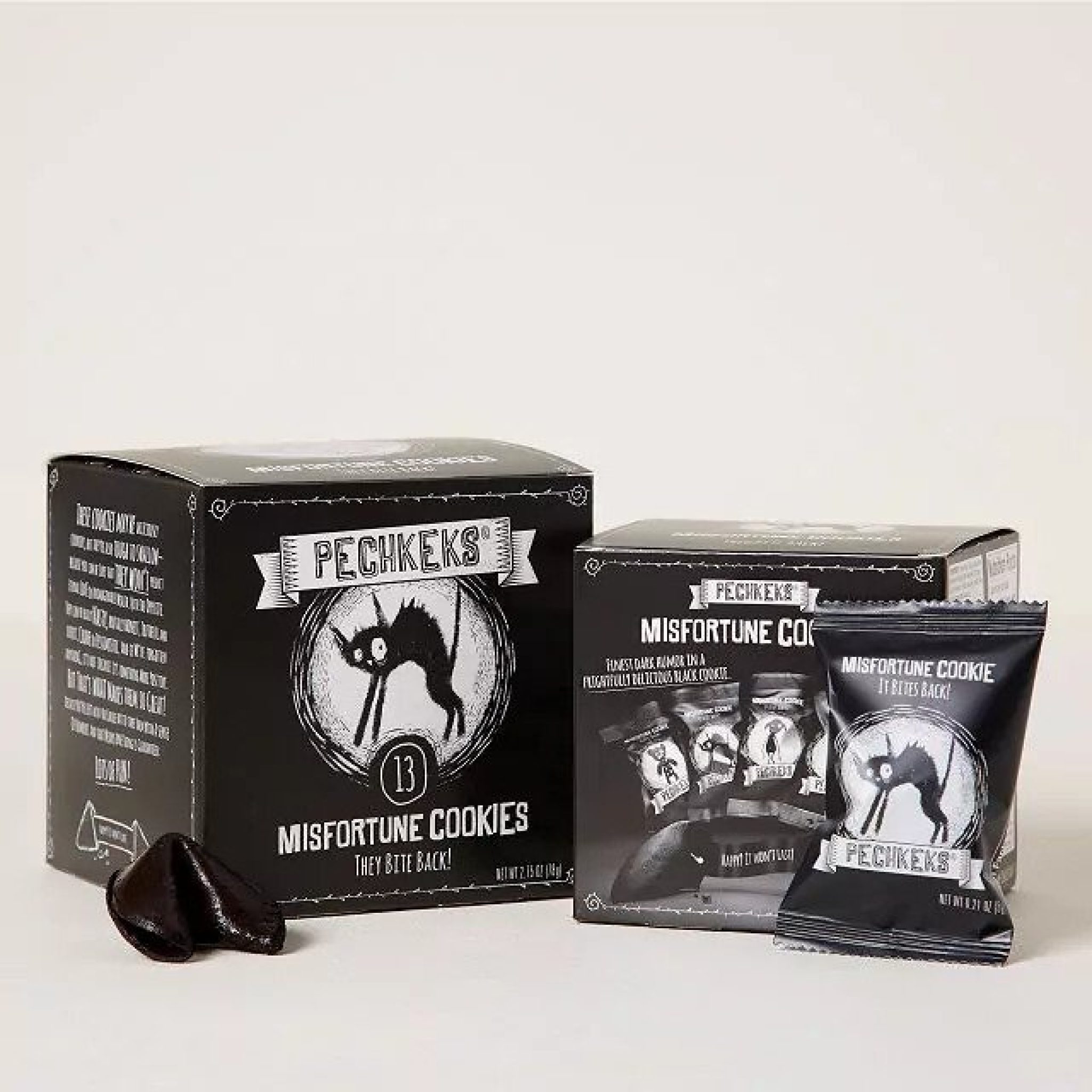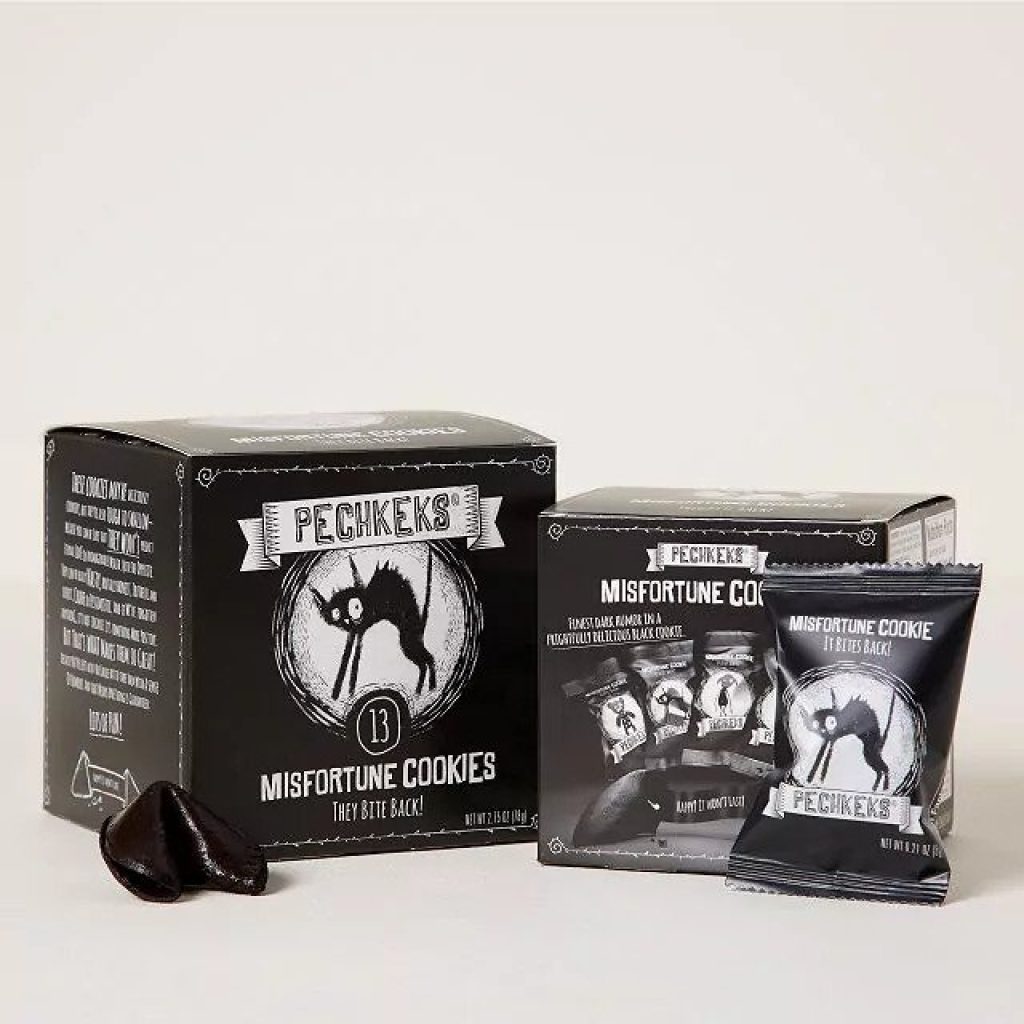 ---
Reusable Human Scull Firepit Logs
Amp up any Halloween party or scary story time with these human skull fireplace logs. The flames show through the eyes, nose, and mouth for a creepy ambiance. You can also just put a candle under it for Halloween décor. Buy one scull or a whole pile to scare the kids.
---
Funny Halloween Skeleton Candle
Rest your bones while this funny candle gives off a nice ambiance with the skeleton soaking in a tub. Rub-a-dub-dub, burn your bones in the tub this Halloween!
---
Halloween Bath Bomb Gift Set
You don't have to wait for your favorite horror villains to scare you in your nightmares, because you can now take them in the bathtub with you. Who hasn't wanted to bathe Freddy, Ghost Face, Jason, and Michael? Sounds like a party to me!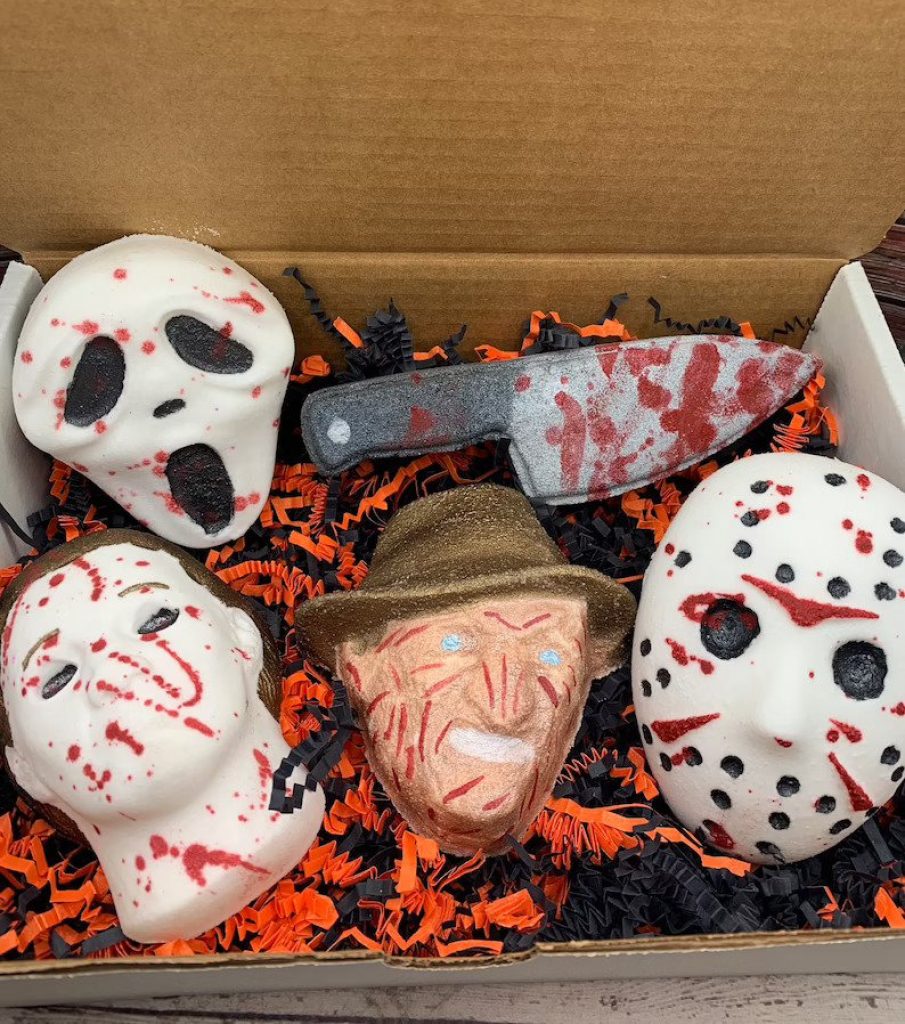 ---
Personalized Vampire Portrait
Turn your horror-loving friends into a cool vampire portrait art piece. Simply send in a picture of the recipient and let the artist know which poses you want, and they will send you the perfect picture. It's one of my favorite personalized Halloween gifts because it's such a personal touch.
---
Cocktail Conjurer Ouija Board
Summon a spirit to help you decide which cocktails to make next. It puts a spin on the old-fashioned séance! This is probably best for those over 21 years of age due to it telling you to drink booze…. And in case you actually do conjure the devil.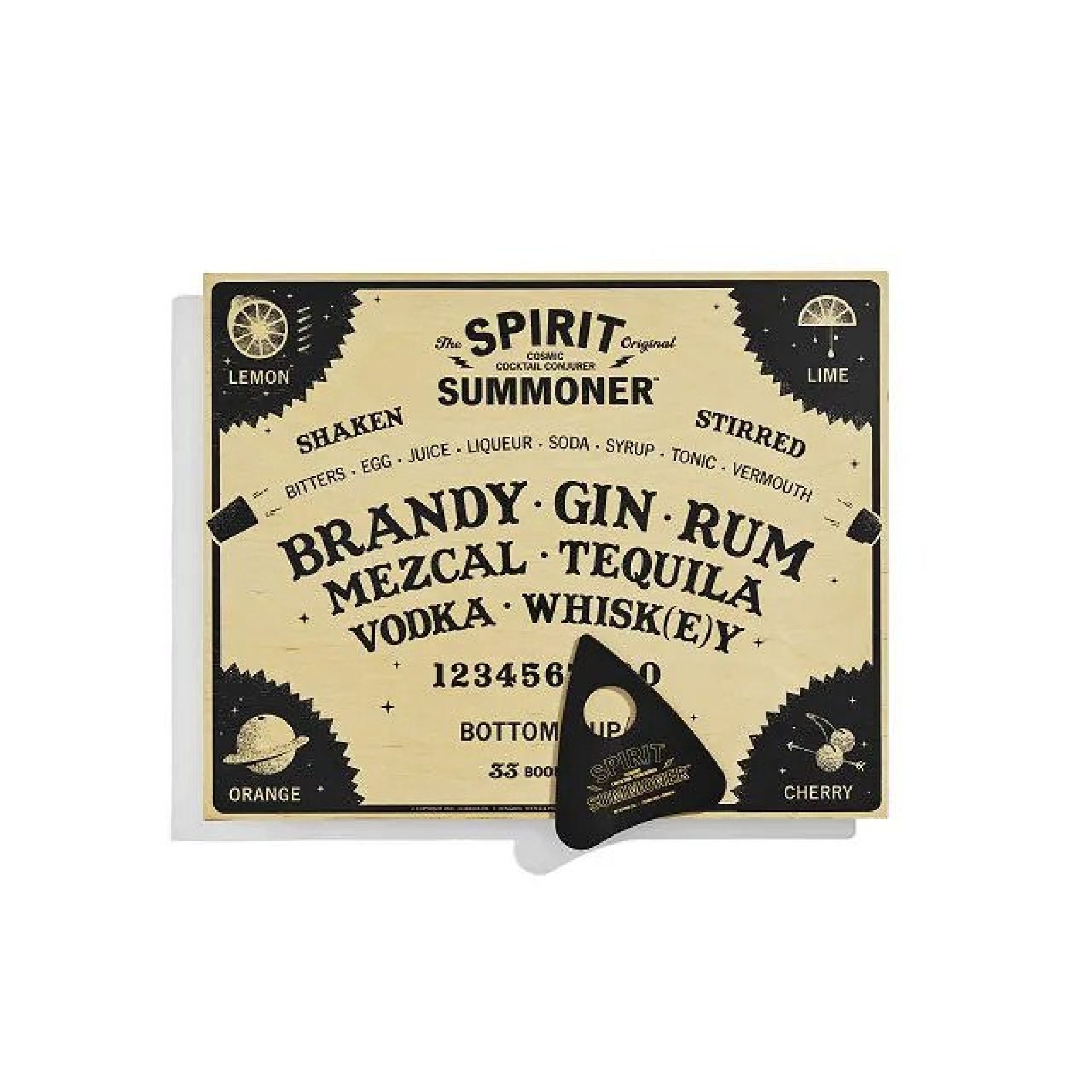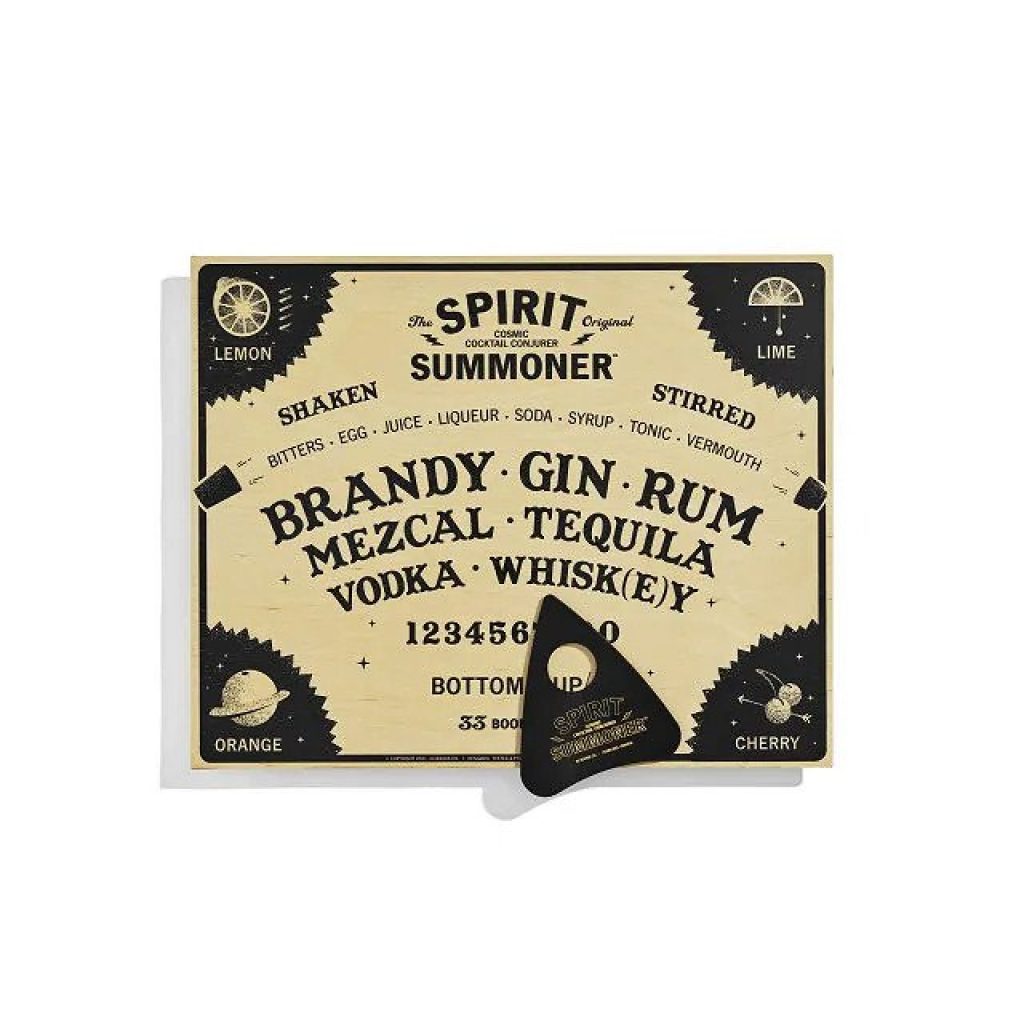 ---
Bloody Body Shower Curtain
This is for the true Halloween lover. We all have that one friend who starts decorating in June and their house looks like it comes straight from a horror movie. This shower curtain is so scary, it will make you not want to use the bathroom.
---
Halloween Gift Baskets
If you are going to be a boring gift-giver by giving a food basket, then at least have it be a Halloween-themed gift basket. They have several fun options to choose from spooky cookies to ghoulish savory snacks.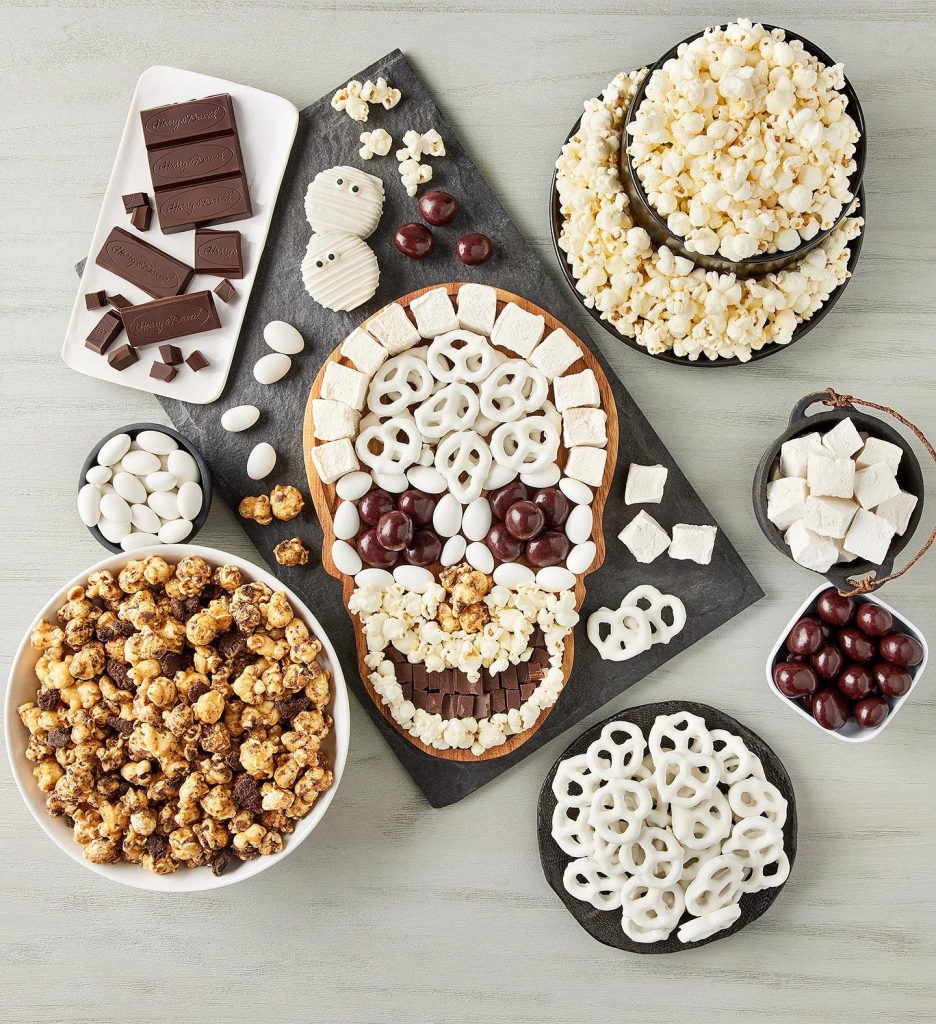 What Makes the Best Halloween Gifts?
Halloween is the one time of year when it is acceptable to be creepy and scare your friends. Whether you choose one of the tame fall-themed items above or one of the creepier Halloween gift ideas, you can't go wrong. Push your limits and make your friends uncomfortable. What could go wrong?
Be sure to follow us on Facebook for frequent updates on unique gifts for the whole family!