Father's Day Gift Ideas During the Quarantine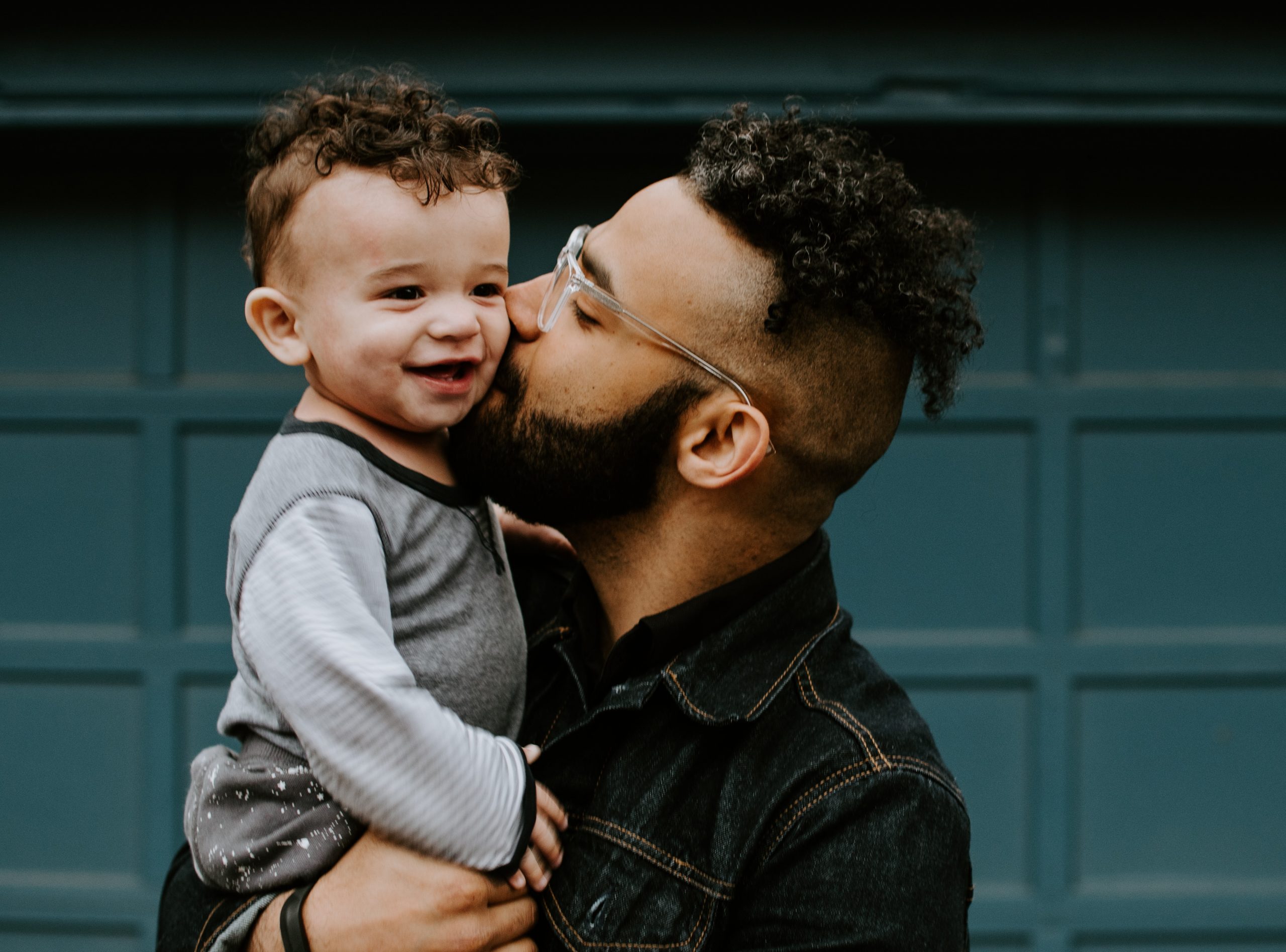 With the pandemic causing the world to go under quarantine, it makes gift giving a little more challenging. You can't just easily rush out to the nearest store and grab something, because not everything has opened up yet. So, finding great Father's Day gift ideas during the quarantine can be a task.
Although some areas are opening up now and most will be opening up soon, many people will still need to continue to spend more time at home than usual so go for a gift that dad can enjoy at home or in a socially distant atmosphere. Every dad is different, so we broke the list into categories so you can find just the right gift.
Gifts for Dads Who Like to Drink
If dad likes to drink, skip the ties and t-shirts, because this guy like to have fun. Gifts for dads who like to drink are my favorite gifts to find, probably because I like to drink too. I love finding new items that help enhance my drinking experience so here are some of my favorites… Cheers!
Although the kit says it's for gin, it also tastes great with vodka.  It includes 12 exotic botanicals; juniper berries, lavender, cardamom, pink-pepper, cubebs, and many more.  You can also custom make your own recipes and add flavors from your kitchen.  I loved the juniper berries and I added a twist of orange. Yum!  You infuse the booze and you have a delicious concoction in about 2 days.  It's a wonderful addition to your bar
This wooden beer caddy is great for the beer collector who wants to take their 6 pack of specialty beer with them to show their friends.  Just fill it with your favorite brews and go! It is sturdy and classy and it makes a nice touch that you can personalize it.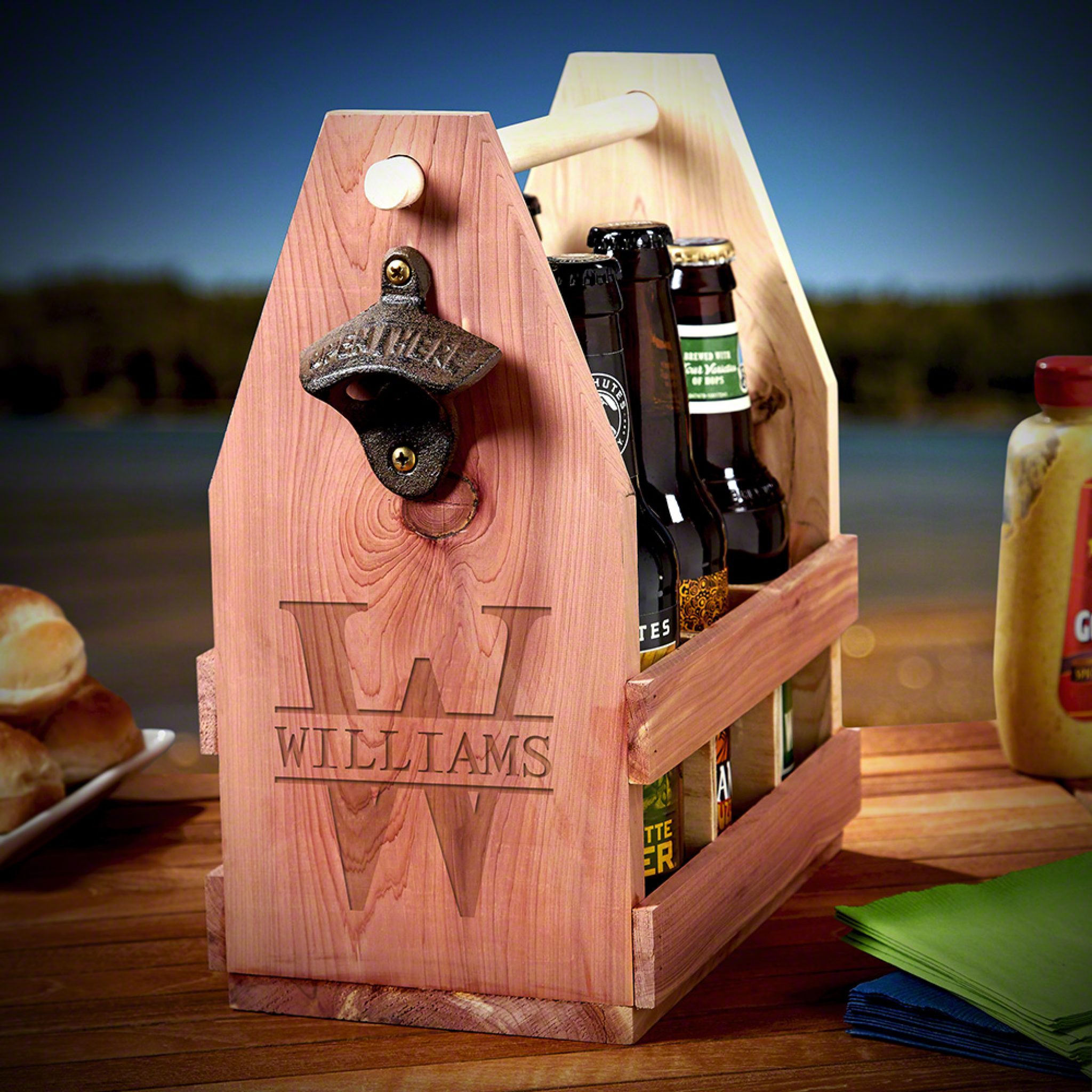 Any beer enthusiast will love to make their own brew. This kit has the tools you need to create your custom beer in an easy way. The kit includes a Siphonless Glass Little Big Mouth Bubbler, simple instructions, bottle capper and caps, personalized beer bottle labels, and a recipe kit. The personalized labels are such a nice touch that dad will want to show it to all of his friends.
Fathers across the world want to feel like they are the king, so show him you are a fan with this personalized travel mug. It is 7" tall and can keep hot liquids piping hot for 6 hours and cold liquids chilly for 24 hours.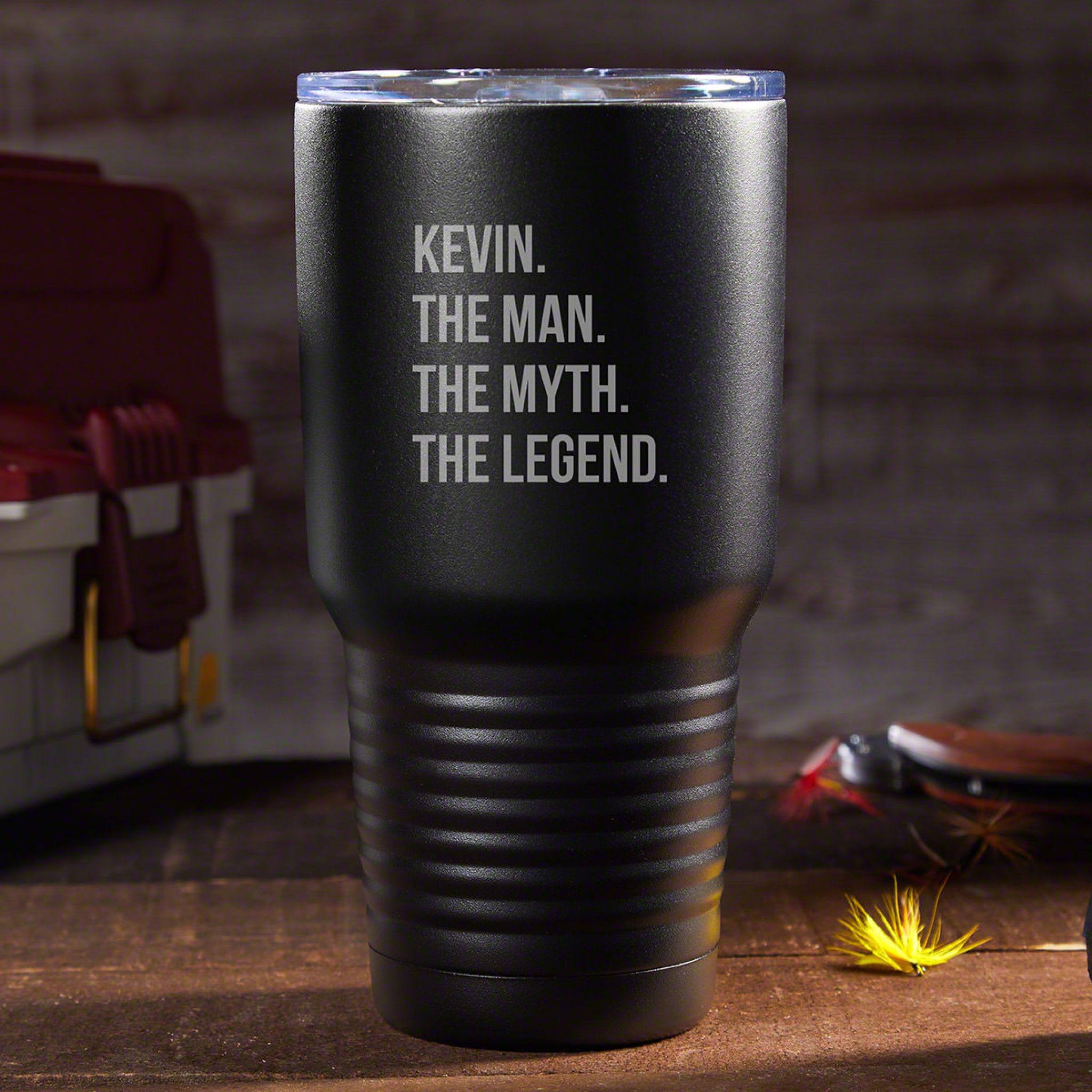 Keep these beer chiller sticks in the freezer and pull them out when you want a cold beer. They can chill a warm beer or keep your cold beer ice cold while you drink it. It lasts for a few beers, so when it starts to warm, just grab the second chiller stick. It comes in a nice box, so it is a nice presentable gift for Father's Day.
This whiskey stone gift set if for the distinguished whiskey drinker. The reusable stones keep your whiskey cold without watering it down with melted ice. It includes 2 glasses, 9 whiskey stones, tongs, a travel pouch, and a beautiful storage box. The box and glasses can be personalized with dad's name or perhaps his superhero name.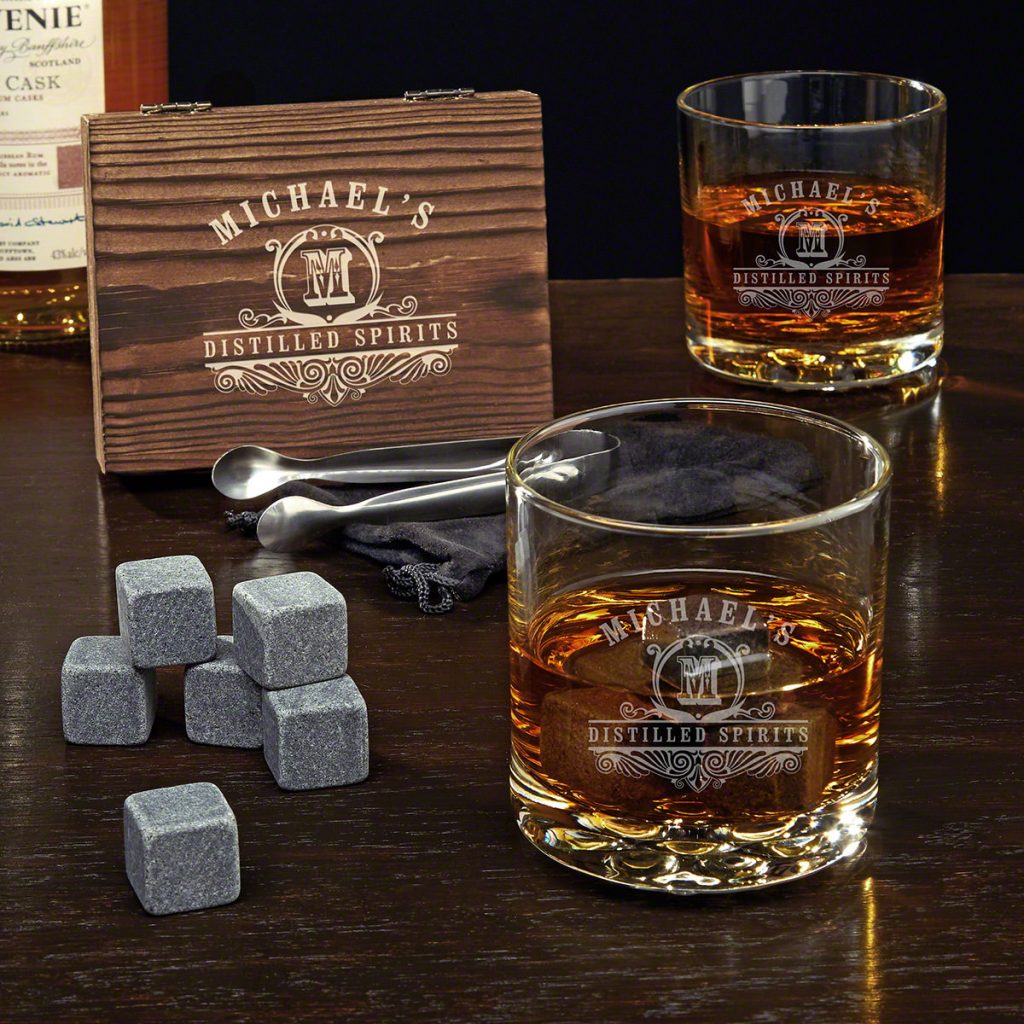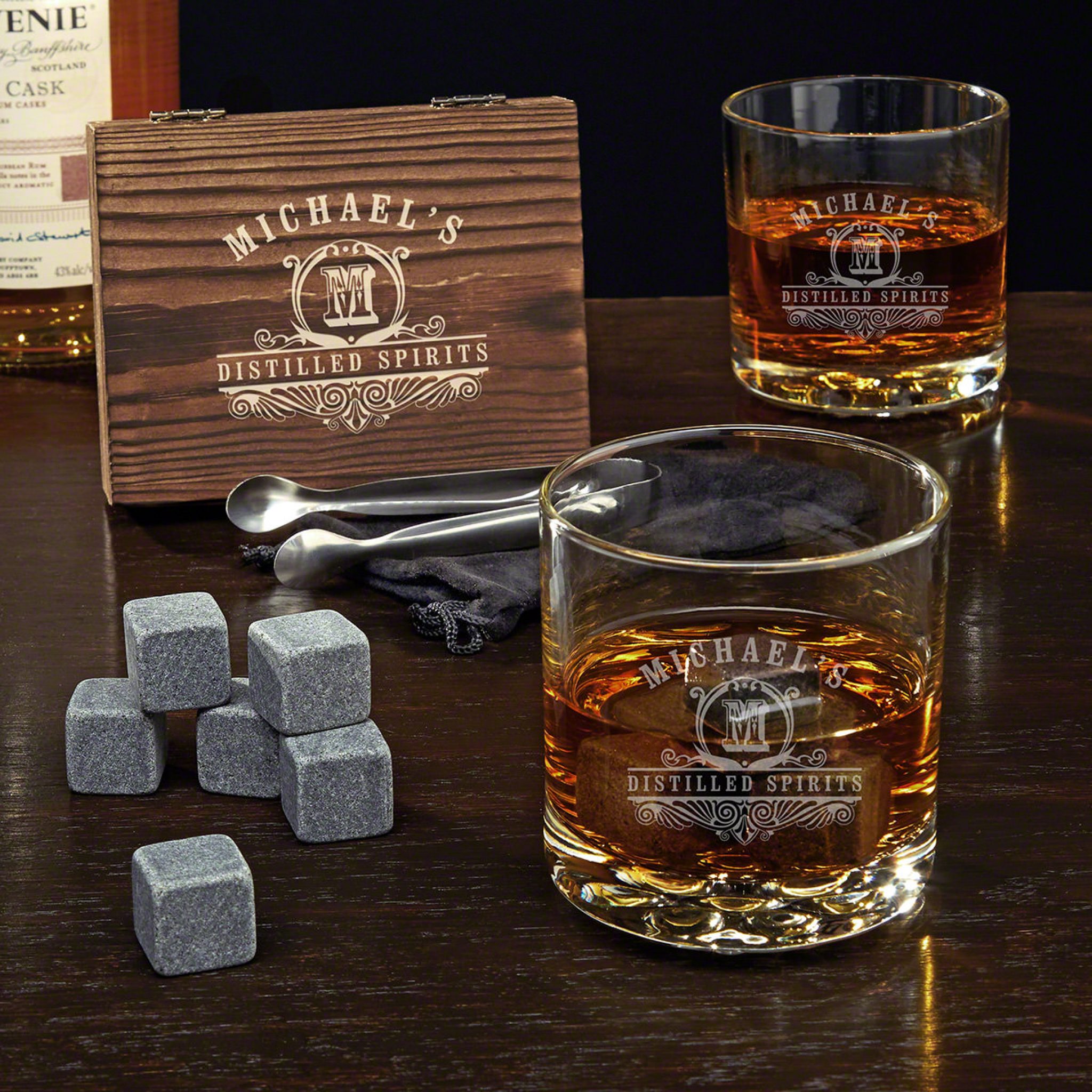 Gifts for Geeky Dads
Geeky dads like to create nerdy things with their hands and they are curious and like to see how stuff works.  My husband falls into this category so here are some Father's Day gift ideas that he loves.
This wooden train model was so fun to put together! It took us about 10 hours but we had a great time bonding with the family and isn't that what dad really wants? There are other models available and we did a different one first but my husband was so excited to do the train, we had to order it. It comes with wooden sheets and you pop out the pieces. Each piece is numbered and the instructions tell you step by step how to put them together.
Geeky dads everywhere are obsessed with Stirling Motors. There are many different versions, so you can collect them all. You fill it with rubbing alcohol and light it and the heat causes the motor to spin. It will continue to spin until you blow it out.
Forget about throwing away broken electronics.  Now you can fix laptops, smartphones, tablets, watches, clocks, and so much more. If dad is a fixer, DIYer, hacker, professional, or just a hobbyist, he will love using these tools to take stuff apart and put it back together. It includes; 64-bit driver kit, small suction cup, 3x iFixit opening tool, anti-static wrist strap, 6 iFixit opening picks, nylon tipped reverse tweezers, angled ESD tweezers, spudger, halberd spudger, metal spudger, jimmy, blunt ESD tweezers, magnetic pad, and a tool roll to keep it all organized.
This robot is for the kid at heart. It says it is for ages 12+ but adults love it too. It comes with 24 kinds of module parts including line tracing module, infrared remote, obstacle avoidance, and you can control it from your phone or tablet. It is fun to drive it throughout the house and taunt the pets and kids.
Gifts for Dads Who BBQ
There is nothing like cooking meat over a BBQ to make you feel like a man. Barbecuing has been mans' favorite household chore since it was invented. Here are some Father's Day gift ideas for the manly man who loves to BBQ. The best part of these gifts is that you get to enjoy what he makes!
What better way to show you are the man of the house than by branding the meat with your initials or name. Or throw a Superbowl party and brand the name of your favorite team onto the meat so that the fans of the other team get riled up.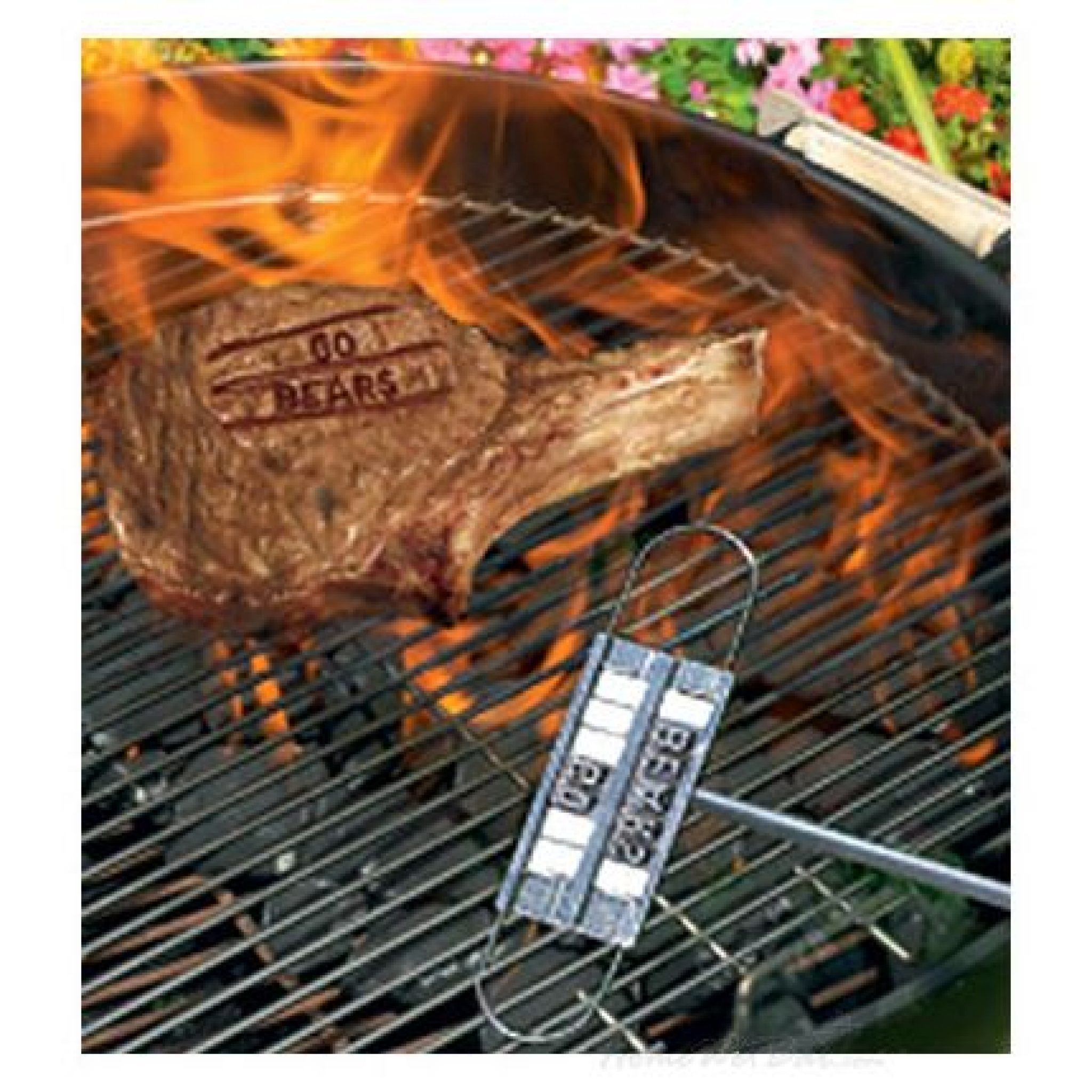 This yummy BBQ rub set has 3 global BBQ blends and 3 classic America blends in reusable tins to make your meat even yummier. Cajon Rub, Memphis BBQ, Jamaican Jerk, Chili Lime, and Spanish Barbecue. Each tin has about ½ cup.
This caramelizing iron isn't like anything you have ever seen.  You heat it up over the grill or campfire and quickly stick it into your drink and it caramelizes it.  Because it does it so fast, it won't change the temperature of your beverage.  It is great for hot chocolate, apple juice, beer, and more.  It changes the texture to a thick, caramel-like substance and it adds a deeper flavor.
Each month, you will receive one sauce or marinade, one spice or rub, a delicious snack, premium wood chips sample, and 1-3 custom recipes.  Dad will be excited to try out the new flavors! You can buy one month or a subscription, but I love subscriptions because it's like Christmas every month.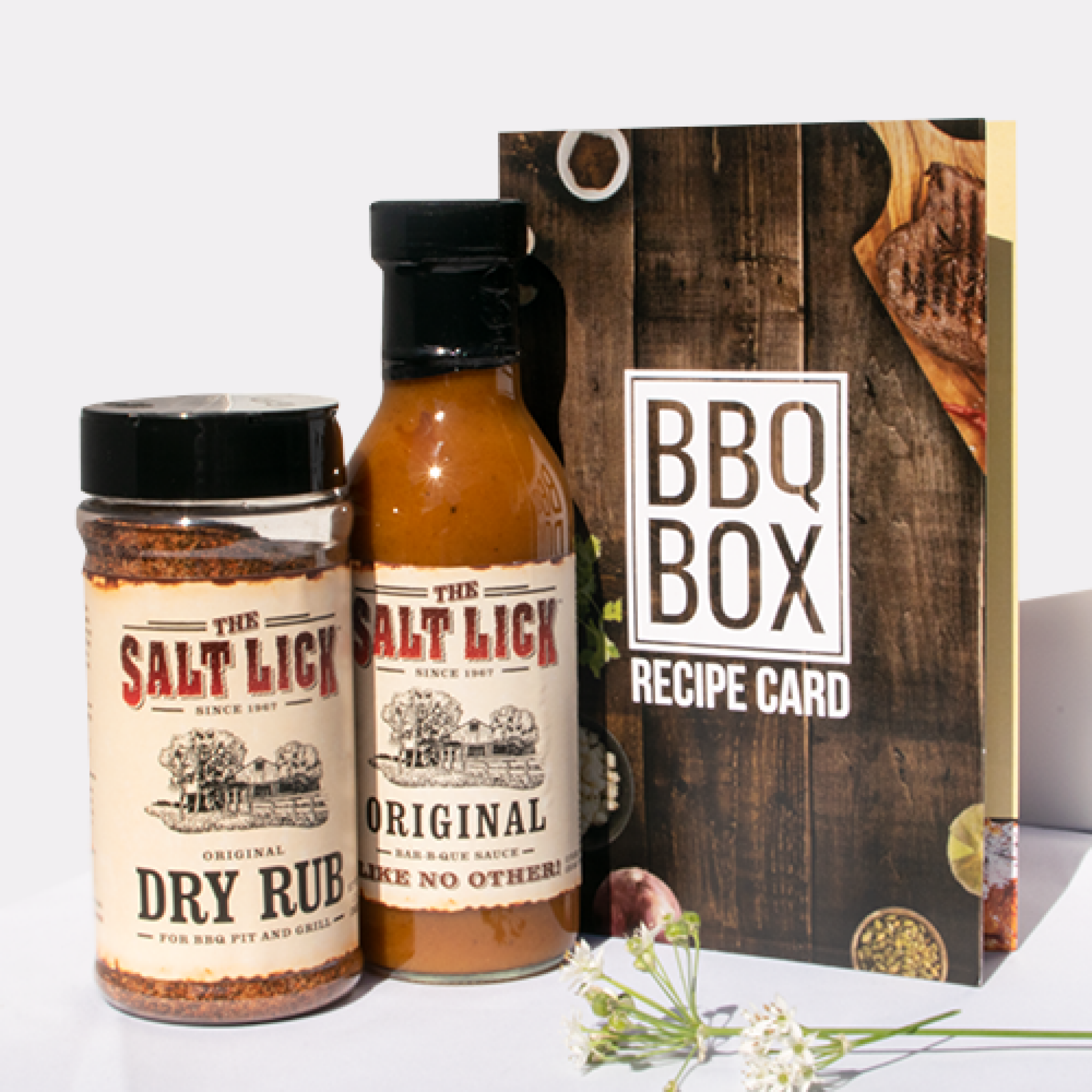 For more Father's Day gift ideas during quarantine, check out our Gifts for Men section or our DIY Kit Gifts.
Be sure to follow us on Facebook for daily updates of unique gifts for those who have everything!