Virtual Dinner Party: DINING CLOSE BUT SO FAR AWAY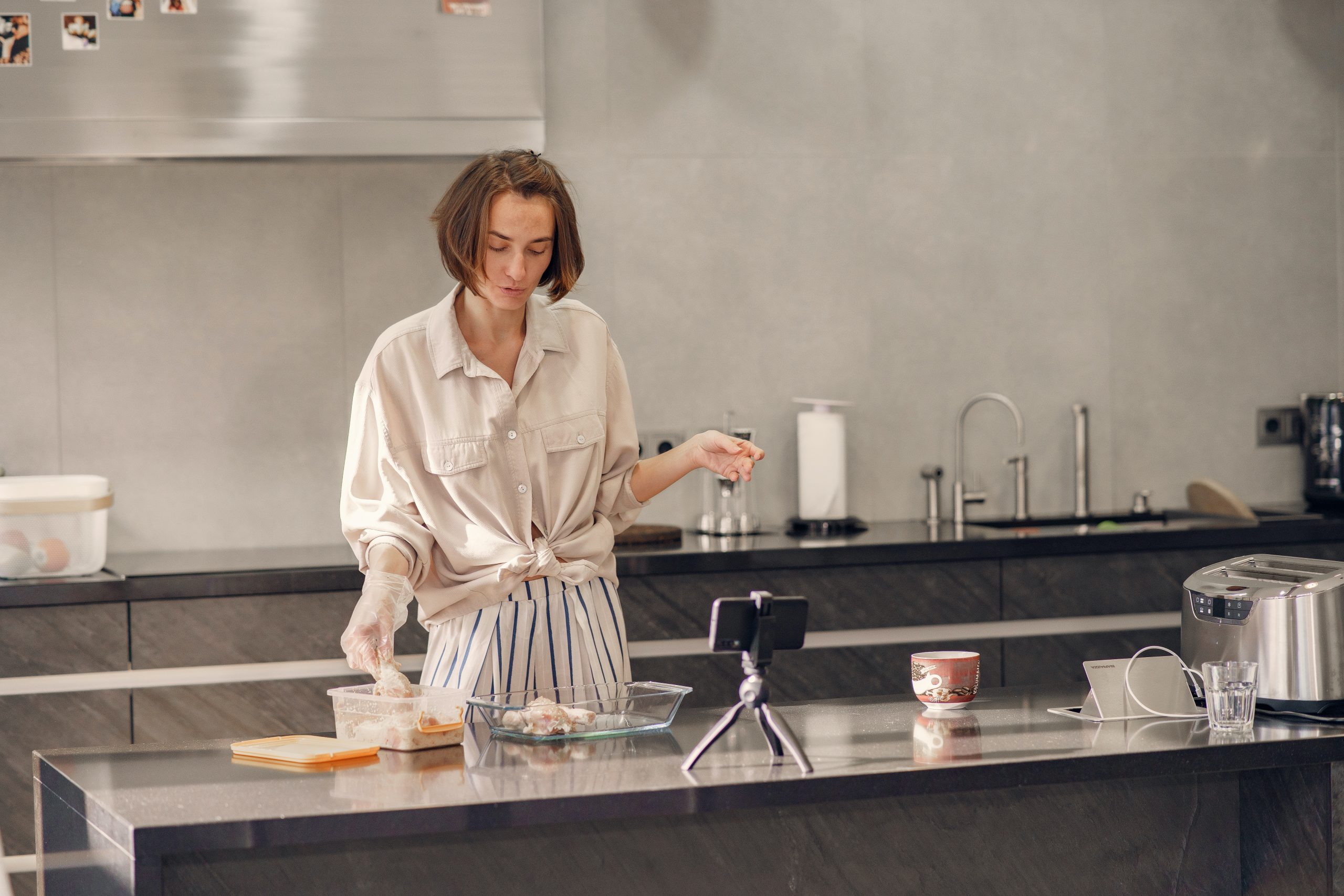 By; Ellen Boland
The dinner parties that linger on in our minds are usually those that involved unique experiences in bringing friends and family together. Social distancing, whether forced on us by a pandemic or just the way the world is with people living so far away from loved ones, has defined a challenging way of communing over meals up close and personal but at a distance. Life away from those we want to break bread with forces us to think outside of the box and be creative with ways to enjoy the camaraderie of meals together.
Thus, the virtual dinner party….a very clever, totally socially distanced yet live and together, fun and fulfilling opportunity to drink, eat and be merry together. Most virtual dinner parties involve bringing your meal to your table and eating together with others over the Internet. In this particular virtual dinner party, we have added a special dimension of making it interactive giving each guest responsibilities and everyone sharing and cooking/buying each other's dishes.
STEPS FOR SUCCESS for a VIRTUAL DINNER PARTY
1. Host sets the Nationality and Theme for the meal.
2. Host picks a date and time for the party.
3. Host organizes online app to use and sends details to guests.
4.         Host invites 4 People and gives each guest including him/herself a course: Appetizer, Main, Side, Dessert, Beverages (You can invite more guests and add more courses).
5.           Each person chooses the dish for the course they are assigned based on the Nationality chosen for the meal.
6.         Each person must cook or purchase each of the courses. It will be fun to see how many versions of the same dish you experience virtually.
The Host also tells guests how to dress, what music to have on in the background, how to set the table and creates topics for dining conversation.
EXTRA BONUS
If you and your guests enjoy a little competition, you can create a little contest.
Each person contributes a predetermined amount of money to the prize pot.
After the meal, each person anonymously assigns points on a scale of 1-5 to each person's overall party participation (based on the place setting, conversation, assigned food choice, and meal presentation
Whoever wins the most amount of points gets the money pot to contribute to their charity of choice.
Here are a few fun cookbooks for dishes from around the world…
This book has delicious recipes for the best sauces from around the world. It has 60 sauces from almost 60 different countries. Use them to make authentic food from that country, or incorporate them in
This cookbook has over 350 authentic recipes from the world's best-loved cuisines. It has dishes from Africa, Indonesia, China, Morocco, Mexico, Italy, France, Spain, the Caribbean, Japan, the Middle East, India, Thailand, Creole/Cajun, USA, and more! 
Just because you are doing a virtual dinner party, doesn't mean you shouldn't go all out with decor and ambiance. This dinner party cookbook has dozens of ideas for invitations, decorations, table settings, music, and beverages. Spruce up your table to impress your virtual friends!
For more ideas of activities to do during the quarantine, check out our DIY Kit Gifts section.
Follow us on Facebook for more unique gift ideas, articles about entertaining, and more!