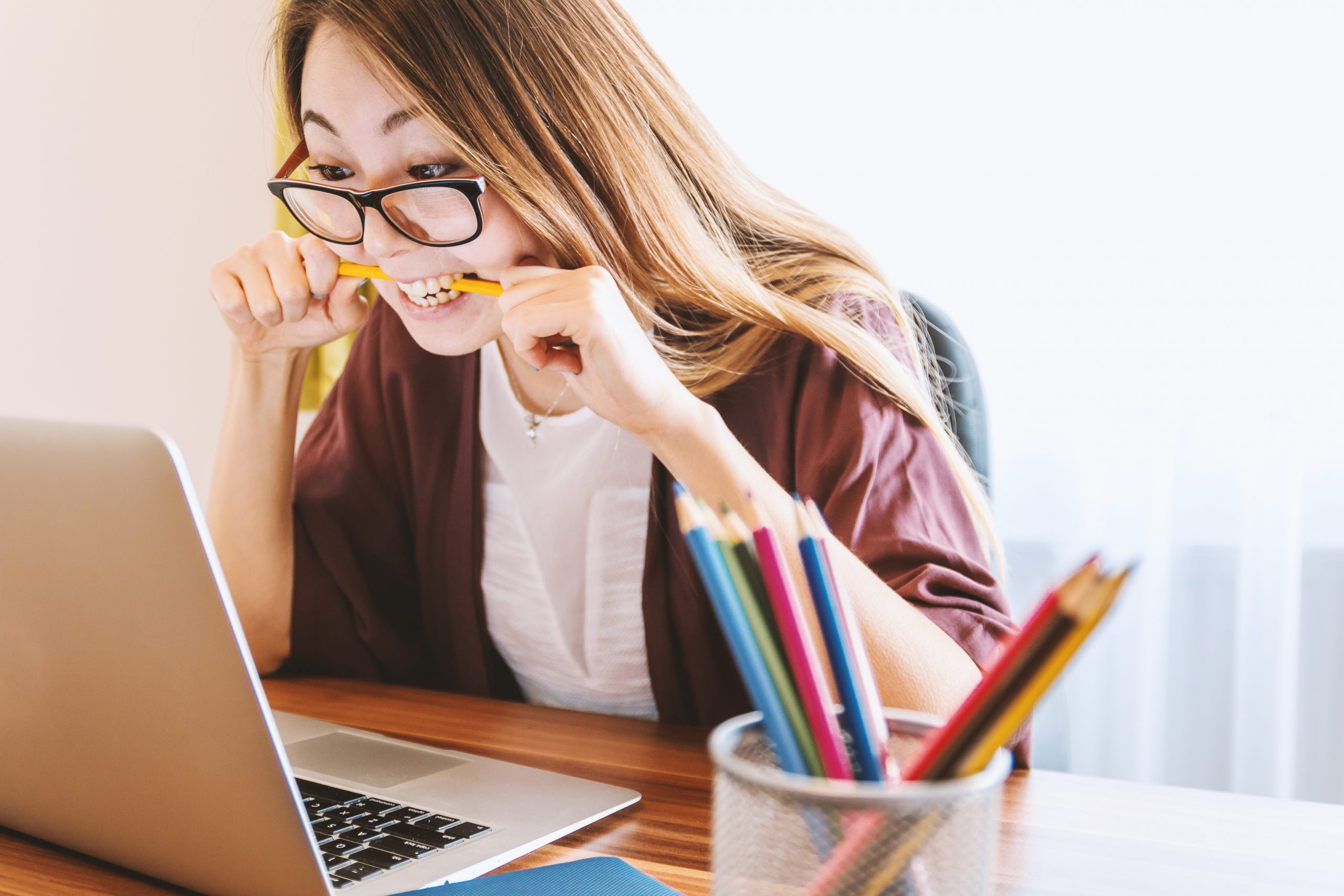 College can be a great time in a young (or old) adult's life, but often, they don't have a lot of money to buy the things they need to be comfortable. We have two daughters in college right now, so I picked their brains for things they (and their friends) love or need. Here are some gifts for college students that they will be excited to receive.
This rice cooker has a cup for measuring the rice and the water, so it is easy even if you aren't trying. It also has a steaming rack so you can cook everything at the same time (rice, veggies, meat, eggs, and more) and you can even make toast in it! Plus, it is small so it won't take up valuable space in a small dorm room.
This compact clip fan is great for small dorms where floor and desk space are limited.  You can clip it to a bedpost, side of the desk, side of a bookshelf and more.
Dryer Balls with Essential Oils
These dryer balls come in a pack of six. You put a couple of drops of essential oil on them and toss them in with your clothes. You don't have to use dryer sheets and you can pick the scent based on your mood. And a bonus is that it helps save the planet!
This is the go-to book for everything you need to know about college; sex, no sex, resources, dorm dos and don'ts, dating, grants, avoiding drama, finding friends, and more. The Naked Roommate walks you through it all with stories from college students from over 100 universities.
Every college student will want to listen to music to relieve stress.  This one is small and has a great sound, but it is also waterproof.  Even if they are attending college nowhere near water, it is still a good idea to get this one because it is durable, can hook on their backpack, and rain won't damage it.
If you like to keep your notes organized and color-coded, then these are the way to go. College students have been raving about them. They are long-lasting, the ink won't dry if you leave the cap off, and they come in 12 beautiful colors. They are great for note-taking, sketching, illustration, coloring, and more.
Let's face it…. College students drink. And they drink a lot. This hilarious cookbook has yummy recipes to help cure your hangover and it has quizzes in it to see if you are actually just still drunk and it helps you identify the type of hangover you have (yes, there are different types).
This smart water bottle glows when it is time to drink more water. It is great for students who study for long hours and forget to stay hydrated.
Doing laundry in a dorm is a pain because you have to lug your clothes and laundry soap to the laundromat or at least down a long hall. This handy backpack carries your laundry, soap, dryer sheets, and more so you can carry it in one trip.
This hilarious cookbook has recipes written by inmates and has different ways to make ramen even more delicious. And let's face it, ramen is a staple for college students. It is fast, easy, and cheap, so why not give them some recipes to make it even fancier.
A white noise machine can help you tune out the loud dorm hallways and your snoring roommate so you can get some sleep.  This one has 6 types of white noise, 6 fan sounds and 8 nature sounds (ocean waves, rain, wind, stream, birds, campfire, cricket, and clock) to lull you to sleep so you don't fail your class in the morning.
Cards Against Humanity – Absurd Box
Most college students have Cards Against Humanity and it is played often in college life. This Absurd Addition is even more naughty, ridiculous and absolutely hilarious. College kids often hang out on the weekends and this gives them something to do instead of doing keg stands at the nearest frat house.
This kettle is great for making ramen, coffee, tea, and more, and it is compact enough for a dorm room. It makes it easy to make something to eat or drink when you are rushing to get out the door.
This compact blender makes it easy to make fruit smoothies, coffee shakes, or margaritas. Just throw in the ingredients and push the button.
Chances are that your college student doesn't have much to eat in their dorm. They will always appreciate food or snacks so they make great gifts for college students. Pick up random items at the store or go for a snack basket like this one.
Sleep Promoting Lightbulb
This sleep-promoting lightbulb uses a patented spectrum technology originally developed to support the circadian rhythms of astronauts. The bulb promotes the production of melatonin so you can drift off to sleep even if your roommate is making noise. Put it in a desk lamp and turn it on 30 minutes before sleep for a solid slumber.
You don't have to keep buying cotton balls to remove makeup and you can wash them afterward to use them again. It saves money and the planet and gives you a bit of pampering.
If none of these gifts for college students work for you, how about a gift card, so they have pocket money? Perhaps a gift card for Delivery Dudes, Uber, Visa, iTunes, or Amazon?
For more gifts for college students, check out our Gifts for Women section or our Gifts for Men.