Best Gifts for Men in Their 50s Who Have Everything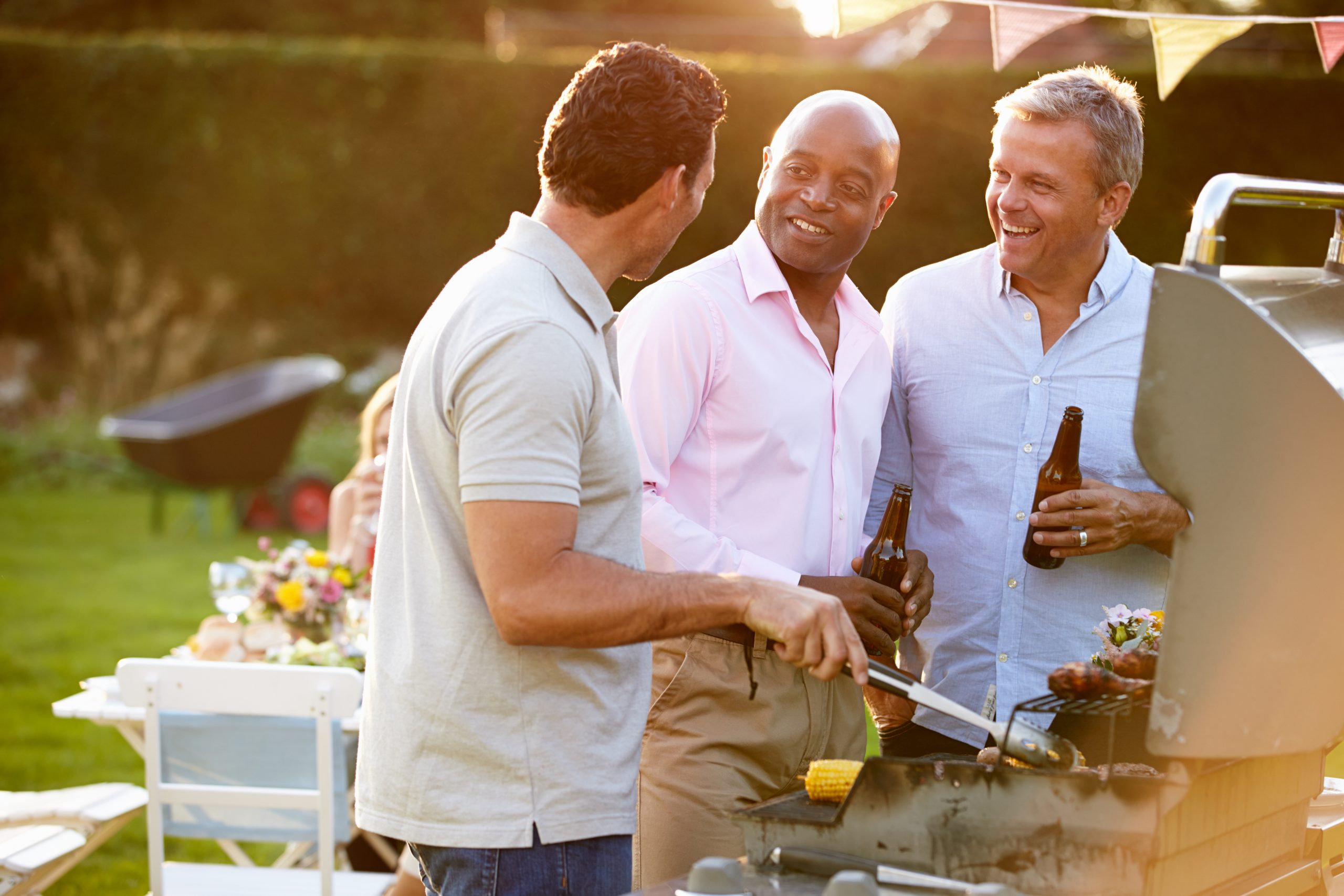 It can be tough to find gifts that are age-appropriate when it comes to men in their 50s because they typically just buy whatever they want. I'm in my 50s and I know that I technically don't need anything. That's why I've compiled this list of the best gifts for guys in their 50s who have been around the block more than once or twice! These are unique gifts for a 50-year-old man that they wouldn't think to buy and they possibly have never even heard about.
Related: Gifts for Men
Personalized Whiskey Decanter Set
One of the best gift ideas for men in their 50s is a personalized whiskey decanter set! These are great because they allow you to put your personal touch on them. It looks classy whether he keeps it in his bar, man cave, or office and it will be appreciated for years to come. Plus, it makes the perfect gift if you're looking for something he doesn't already have! I have wanted one of these for years, but I always forget to buy it for myself.
Related: Gifts for Drinkers
Related: Gifts for Whiskey Lovers
Meat Branding Iron
This steak branding iron comes with interchangeable letters and spacers so you can brand your meat with various names and phrases. Use it to brand a love note to your sweetie, or brand your favorite team name for your next super bowl party. Or brand your name so everyone knows who rules the house. I like to brand things like "Do Dishes" so my husband gets the hint.
Bose Frames Tempo: Sports Audio Sunglasses
If you are looking for a birthday gift for a guy in his 50s that will knock his socks off, then you need to check out these Bose Audio Sports Sunglasses. Guys never grow out of loving techie stuff and these are cutting edge. Somehow (probably magic), you can hear music or phone calls even though there is nothing in your ear. And others around you can't hear it so it is just like wearing headphones but without the annoying earbuds.
Fishing of the Month Club
Does he love fishing? Fishing of the Month Club makes a great gift for men in their 50s. Actually, it makes a great gift for anyone who likes to fish. Each month, he will receive lures, flies, bait, and other tools to help him reel in the big one. They have specific boxes for those who prefer to fly fish, fish for bass, or more.
Related: Unique Gifts for Fishermen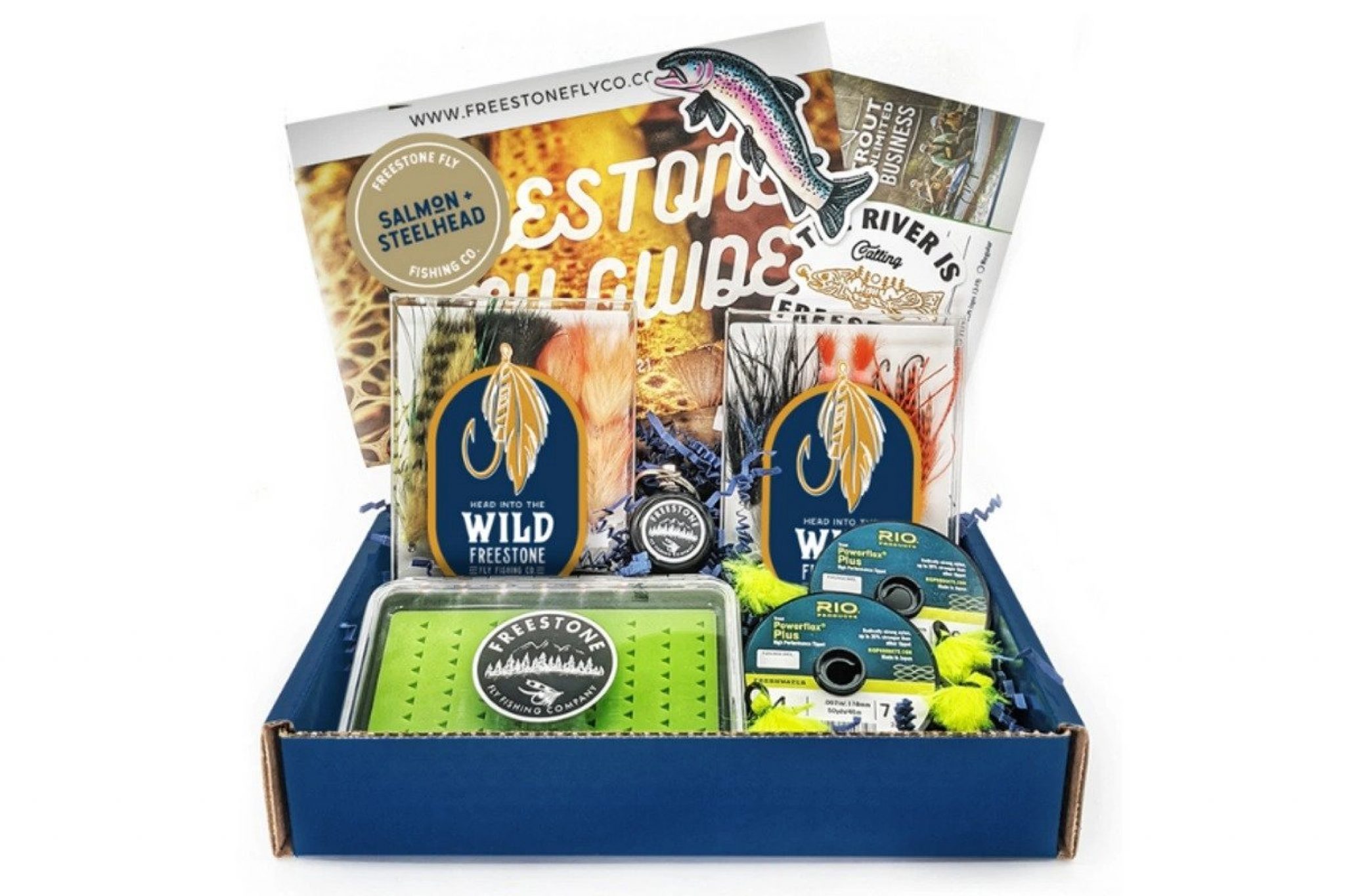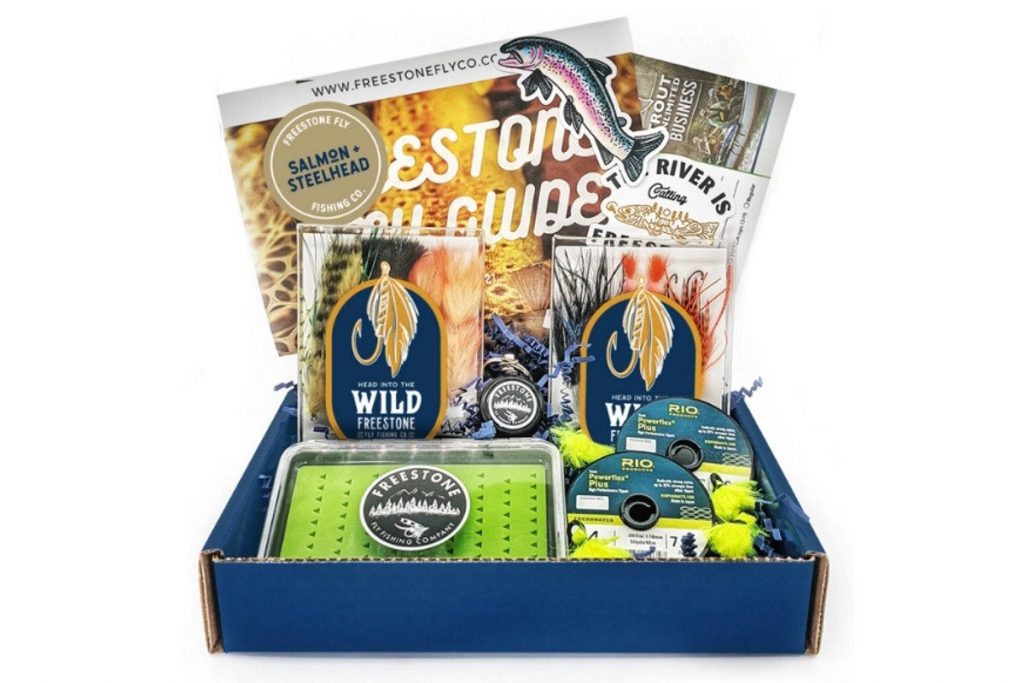 Ninja DualBrew Coffee Maker
Ninja is the Bentley of kitchen appliances these days so why stop with air fryers and pressure cookers. By the time guys are 50 years old, they probably need enough coffee to fuel a jetliner just to stay awake. This ultra-fancy coffee maker can brew coffee in many ways; classic, rich, over ice, or specialty for your grounds or coffee pods. You can make a single cup or a giant pot. The choices are endless.
Stone Drink Dispenser
This is a unique 50th birthday gift for men who have everything. The stone drink dispenser allows you to insert a bottle of your favorite booze and you can pour through the tap. It is something that is sleek and classy and they have probably never seen it before. It is a great addition to any bar or man cave.
Related: Man Cave Gifts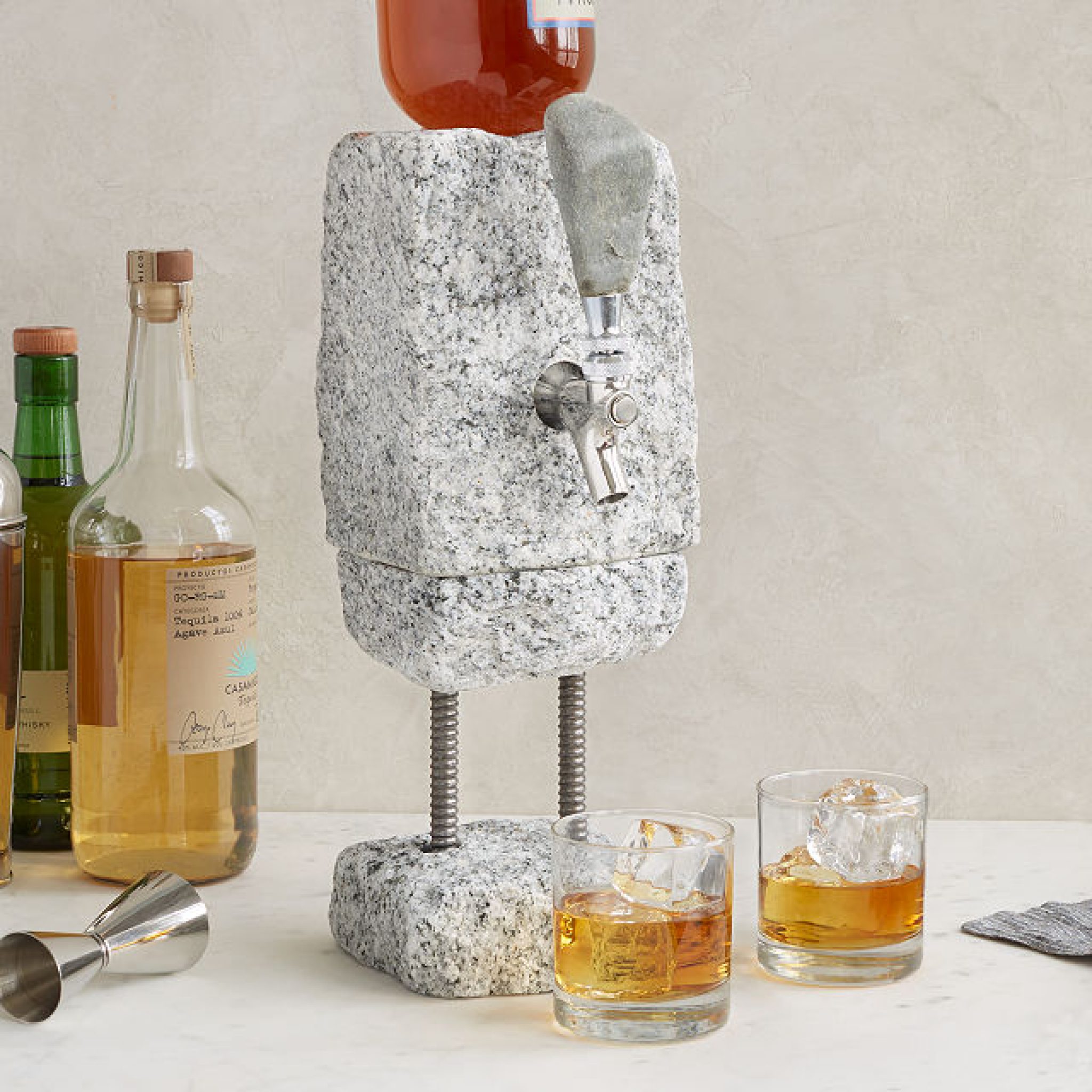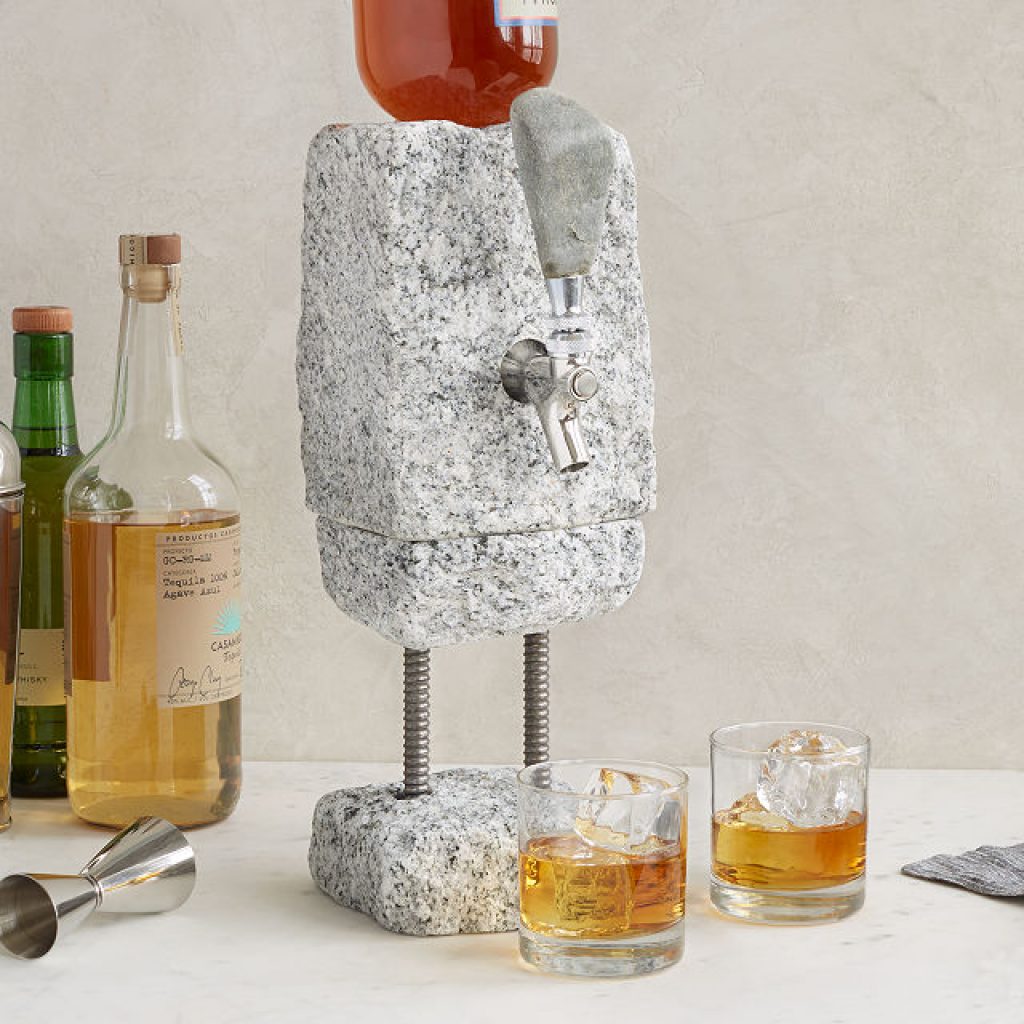 Portable Cigar Humidor
Great cigars need great storage, and the best cigar boxes come from a premium cedar-lined humidor. This portable-sized cigar humidor is lined with premium cedar wood and protects your cigars from pesky tobacco worms, with a high humidity absorption capacity to keep your sticks in perfect condition for longer. And the genuine leather in an ostrich pattern looks gorgeous.
1000 Places to See Before You Die
1,000 Places to See Before You Die has destinations guaranteed to make travelers excited to travel: hilltop villages, sacred ruins, coral reefs, deserted beaches, wine trails, hidden islands, castles, opera houses, wildlife preserves, museums, and much more. For each place, it tells why it's important to visit and includes hotels, restaurants, and festivals to check out and other details such as when to visit and contact information. It's one of the best gifts for a 50-year-old man who loves adventure.
Race Car Driving Experience
There is nothing like a race car experience to awaken your heart and get the adrenaline pumping! There are many options for gifts for a 50-year-old man, but few will leave him with such memories as driving in a race car. You can drive a Nascar, stock car, or exotic car. The thrill of roaring to 160 mph and then shifting gears on an open course is like no other.
Related: Gifts for Car Lovers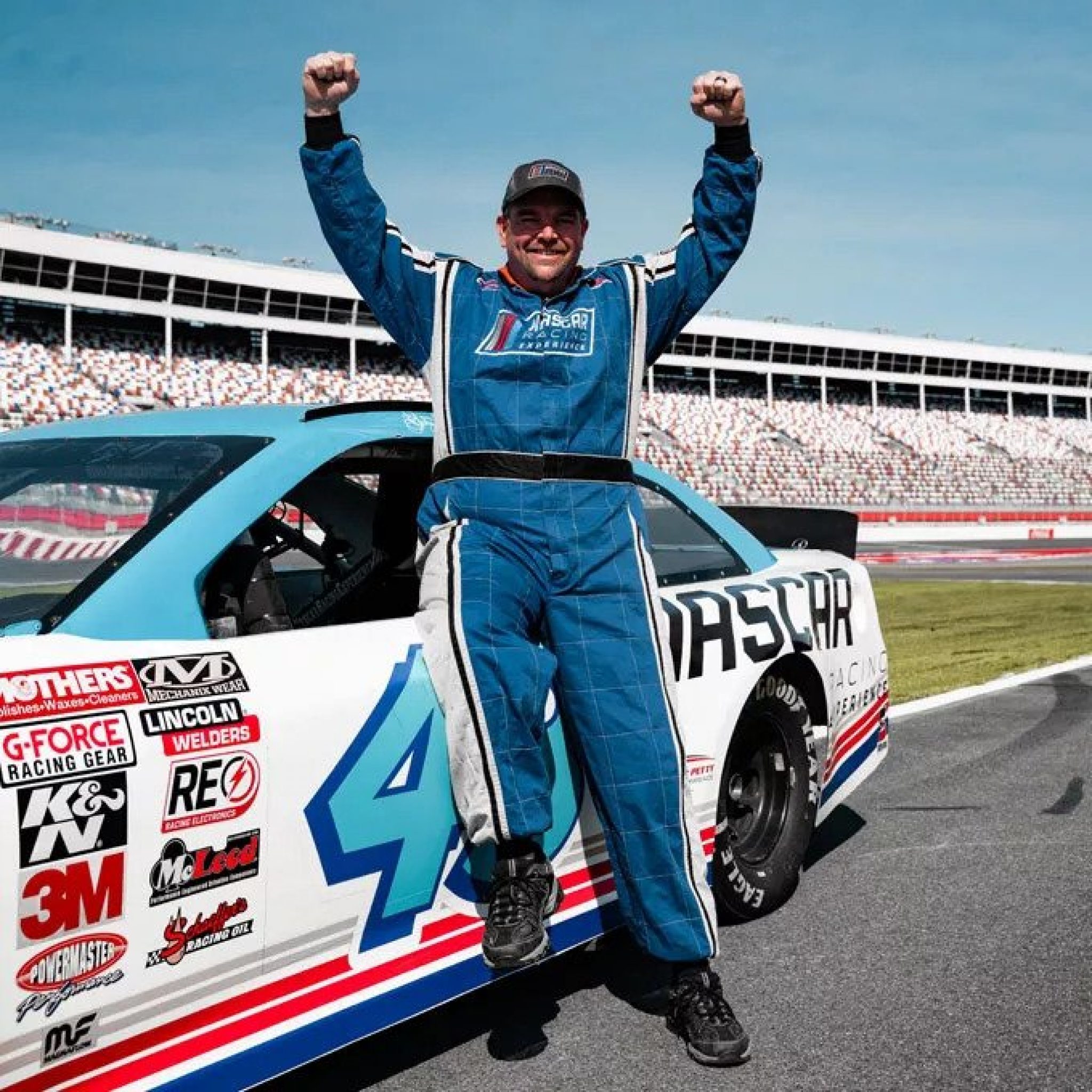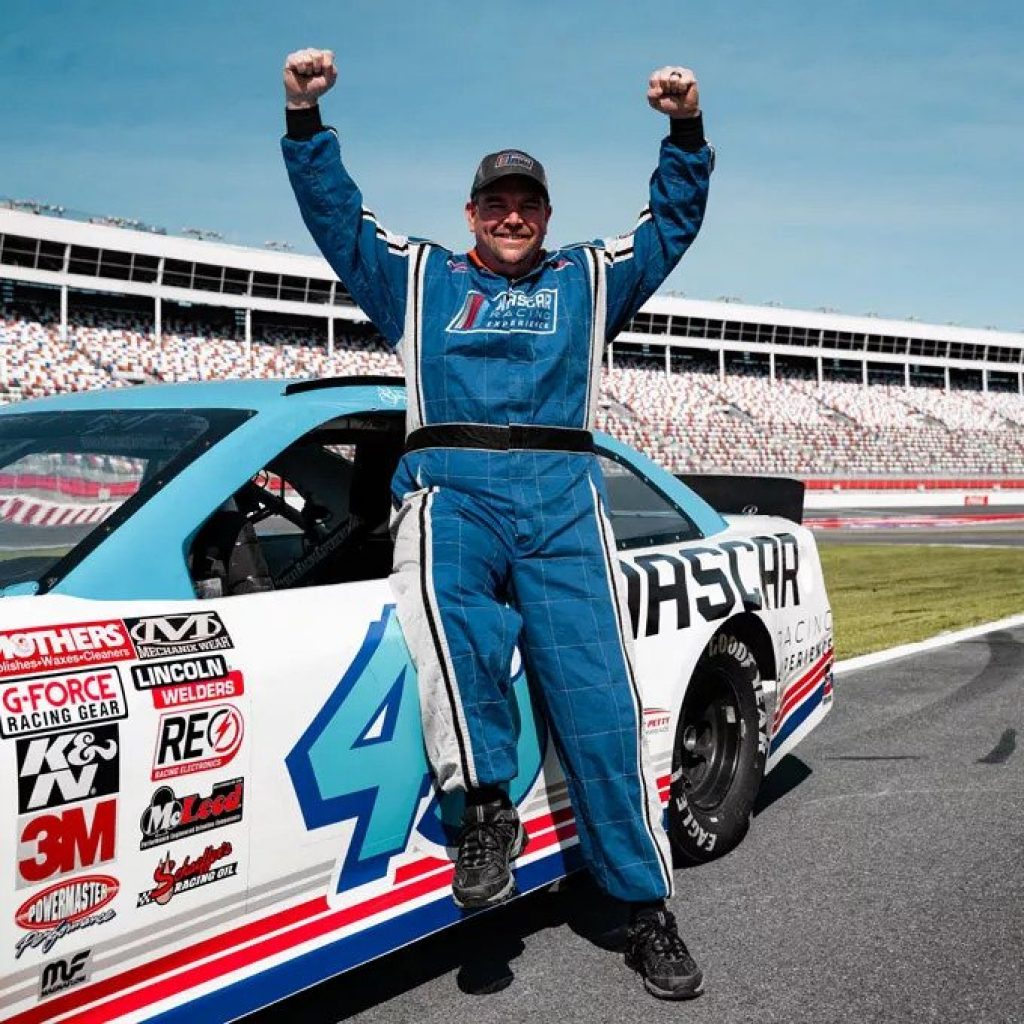 Beer of the Month Club
This Beer of the Month Club was rated #1 for seven years in a row. Each month they'll deliver 12 full-sized bottles of hard-to-find, premium-quality craft beers from boutique breweries across the country. We're talking best gifts for a 50-year-old man, and what's better than the gift of beer? A monthly subscription to your favorite brews – can't go wrong there! This is an especially great gift if you want something that will last all year long.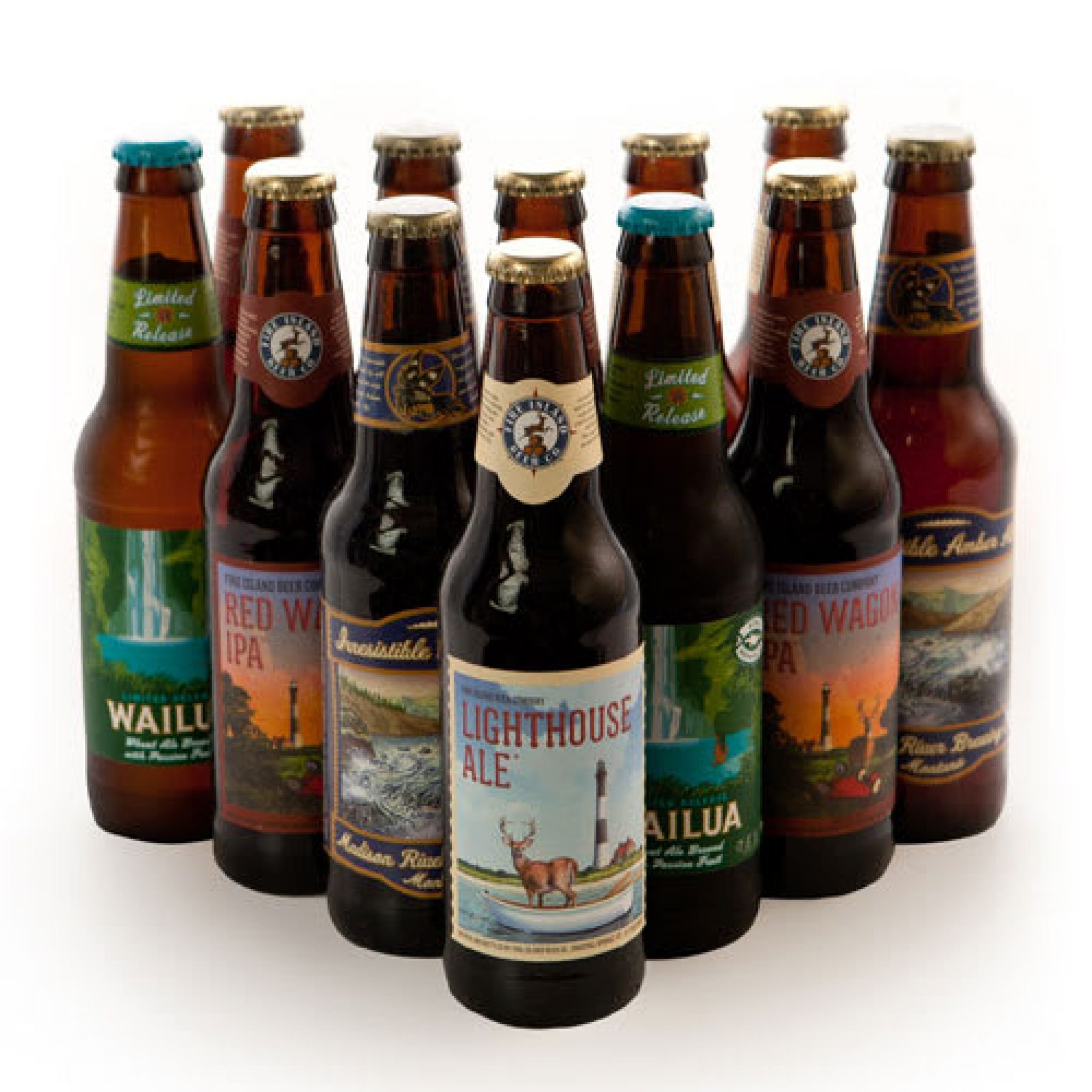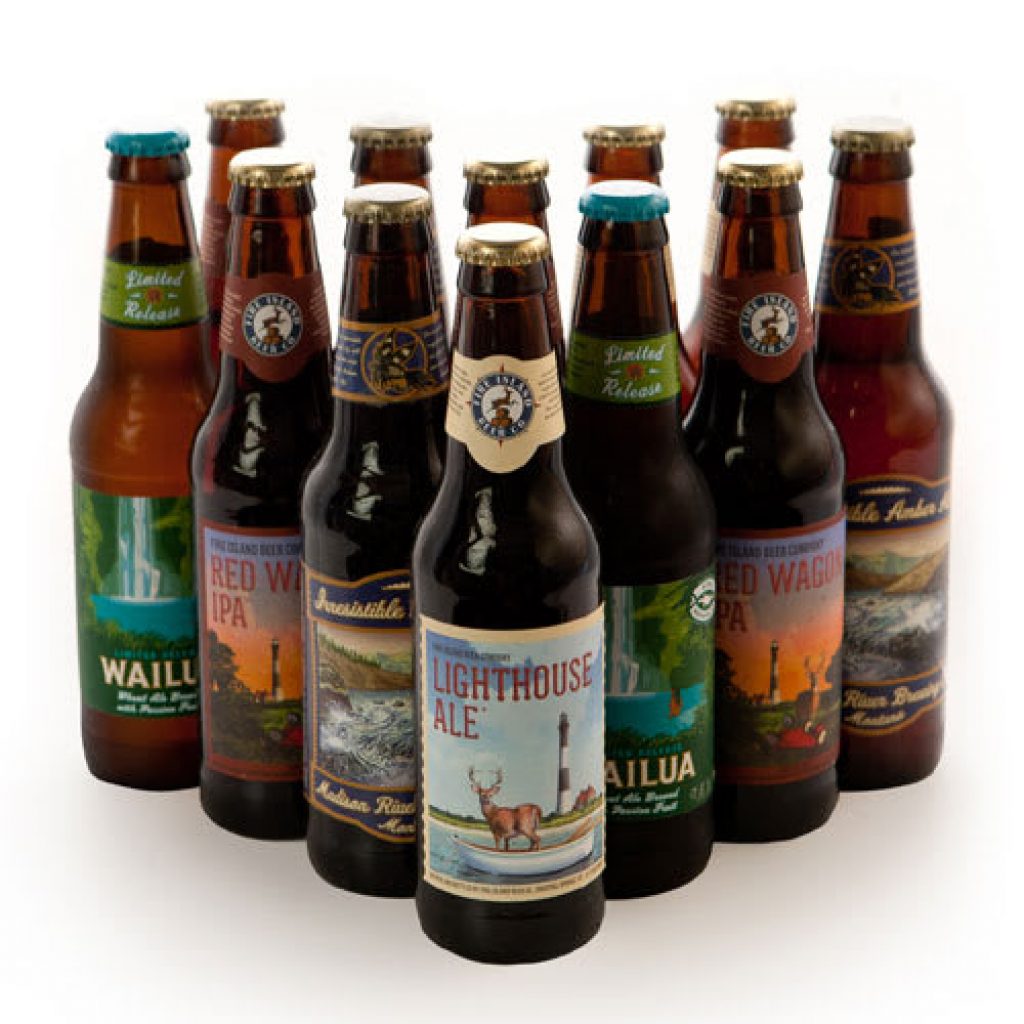 Personalized Golf Balls
Many guys in their 50s love golf because they get to play a game and pretend they are working on closing a deal with their clients while having a beer and hitting a few balls. These personalized golf balls are a unique gift for 50-year-old men. They will give him something to show off at the golf course and make his experience more personal and everyone will know to stay away from his balls.
Related: Unique Gifts for Golfers
Jerky of the Month Club by Jerky Snob
Guys in their 50s are often on the go, between their family and career, so jerky allows them to eat a great snack on the run. This Jerky of the Month Club by Jerky Snob sends you healthy, artisan jerky with incredible flavors such as Garlic Biltong, Siracha Beef Jerky, Bacon Jerky, and more. They select only high-quality jerky made with ingredients you will love. Enjoy different flavors, textures, spice levels, etc. This jerky subscription makes one of the best gifts for men in their 50s who love meat.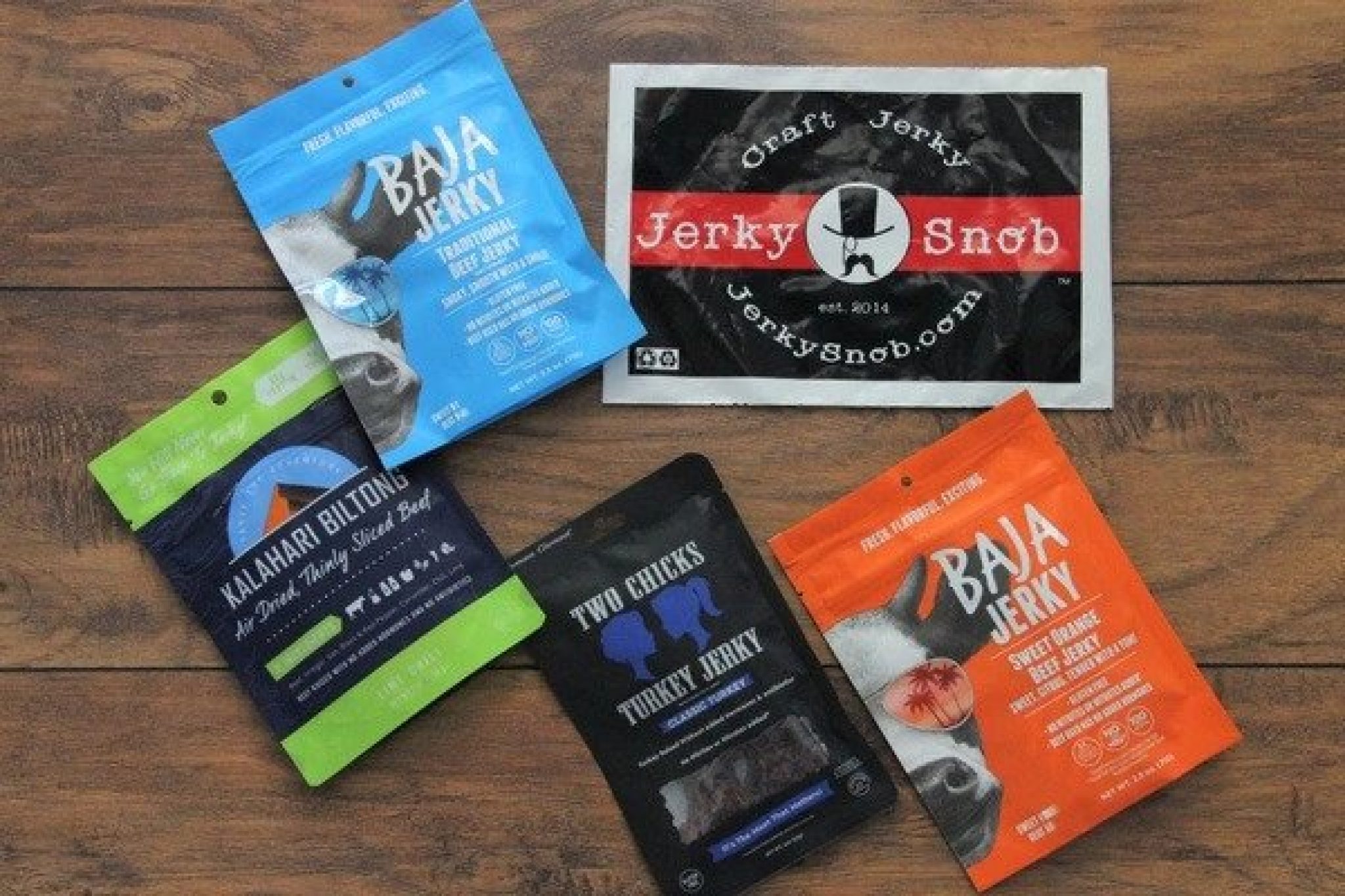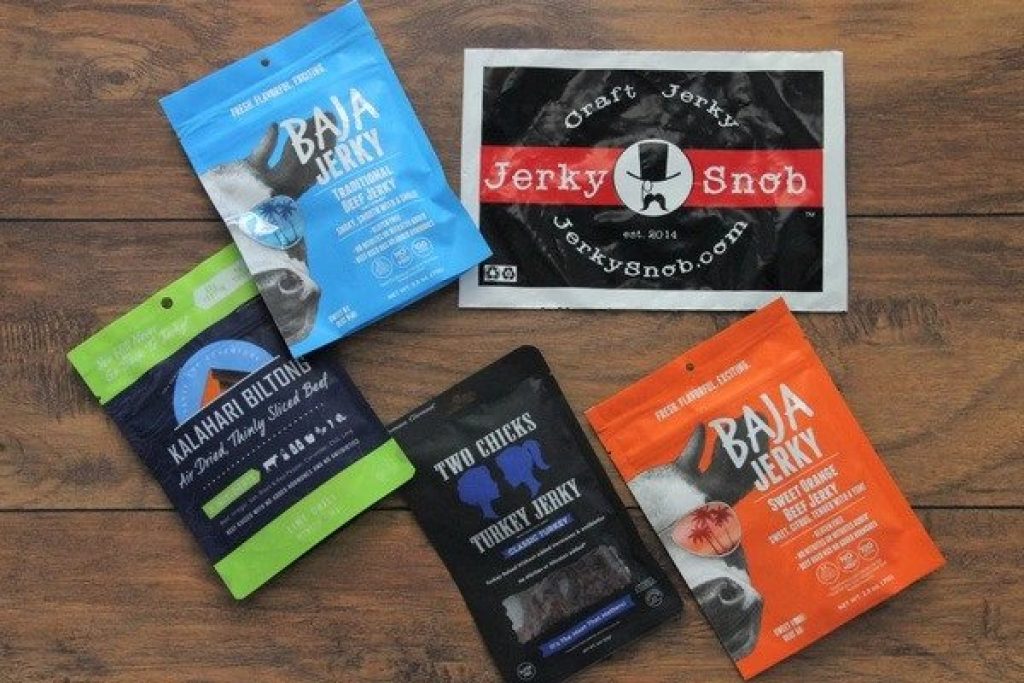 50 Things To Do When You Turn 50
50 Things To Do When You Turn 50 is a witty book that is packed with wisdom from contributed essays from artists and experts on a wide variety of subjects. The book is an instruction manual for how to turn 50: everything from how to readjust your stock portfolio to how to readjust your underwear. It makes a great gift for men in their 50s with a little humor.
Whiskey Infusion Kit
Every guy loves a little bourbon. These whiskey infusion kits are great gifts for men in their 50s because they can create their own flavor combinations for different types of booze and really enjoy the process! It includes 12 wooden chip blends and botanicals and you can age your whiskey in a bottle just as you would in a barrel! It's the perfect gift if you're looking for something he doesn't already have.
Range Finder for Golfing, Hunting, or Fishing
A gift that any golfer in their 50s would love is a rangefinder. It allows you to see the hole or your ball 1500 yards away. It has slope technology so it can automatically calculate the slope and descent. They are easy to use, just point it and set the distance reading on the LCD screen. It can be used for golfers as well as other sports like hunting or fishing.
uKeg Nitro Cold Brew Coffee Maker
Once you hit your 50s, getting the energy to tackle the world can be harder. But you can make nitro cold brew right at home now with this easy brewer-and-dispenser combo: fill the bag with coffee grounds, add cold filtered water, and refrigerate overnight. The next morning, just pour yourself a nice cold brew for a fraction of the cost. The regulator cap ensures pressure on the gas tank to keep nitro fresh for weeks.
Cocktail of the Month Club by Shaker and Spoon
Guys in their 50s are done drinking whiskey out of a brown paper bag. They want to try something new and experiment with new flavors in order to refine their pallet. Shaker and Spoon sends an assortment of high-quality cocktail ingredients right to their door each month. They have even partnered with top bartenders like Dale DeGroff from NYC's Rainbow Room so you know these cocktails will be delicious and impressive.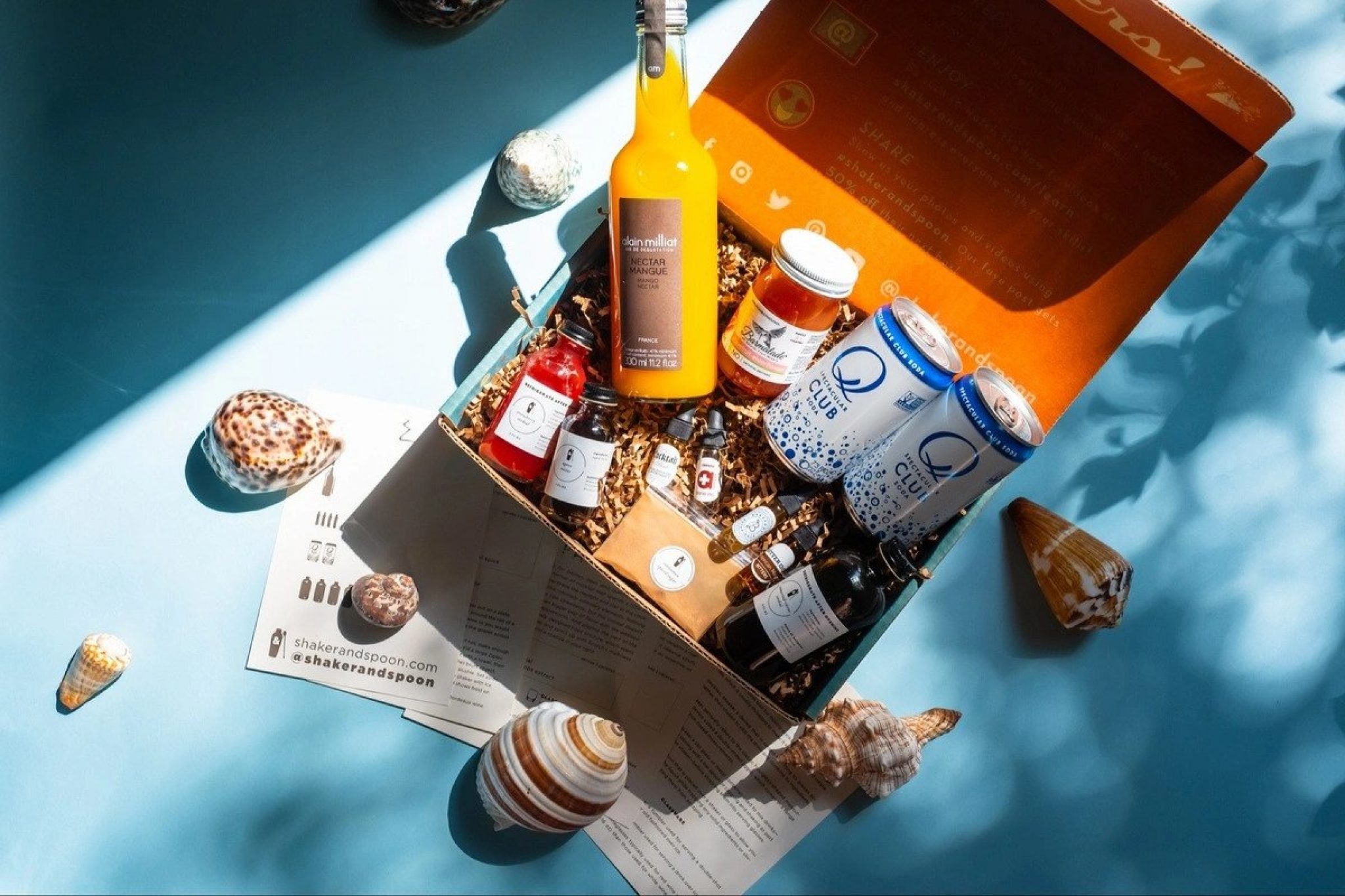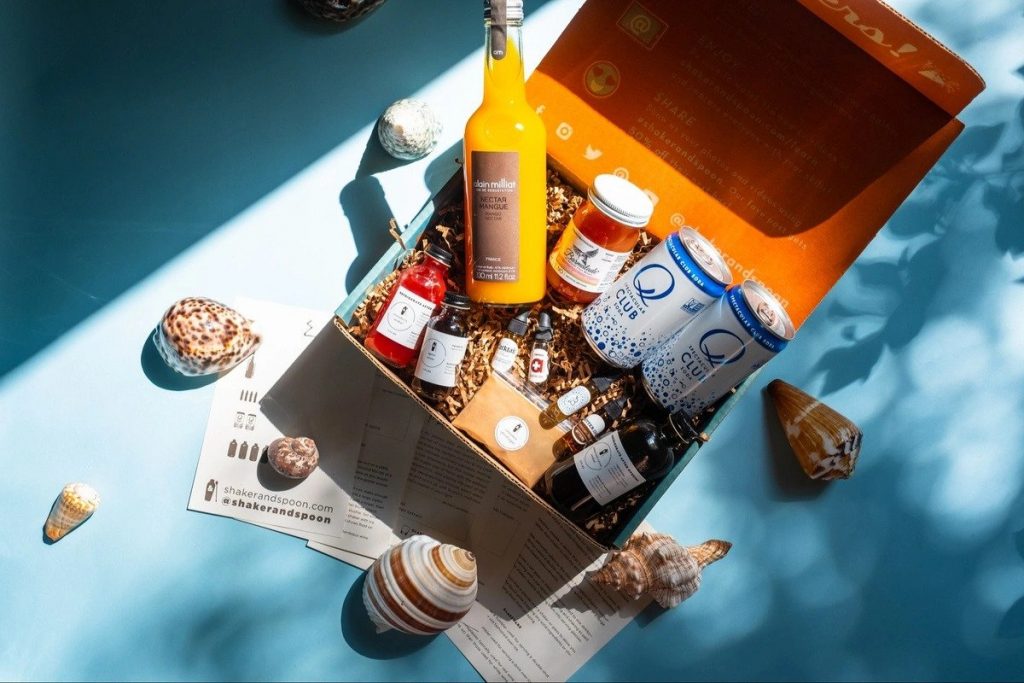 ELEGOO Mars 2 Mono MSLA 3D Printer
Men of all ages love the latest technology and they love to create stuff. That's just what they do. The ELEGOO Mars II Mono MSLA is a portable, lightweight, and affordable 3D printer that can print a layer in 2 seconds flat which vastly improves printing time. Then he can print whatever he really wants, like a Tesla.
Tie of the Month Club by Spiffster
Tie of the Month Club Subscription by Spiffster is one of the best gifts for a 50-year-old man. Men in their 50s are all about their careers and have more disposable income than they did when they were younger and they need to look the part. This gift will provide them with ties, which men can never get enough of, delivered right to their door every month.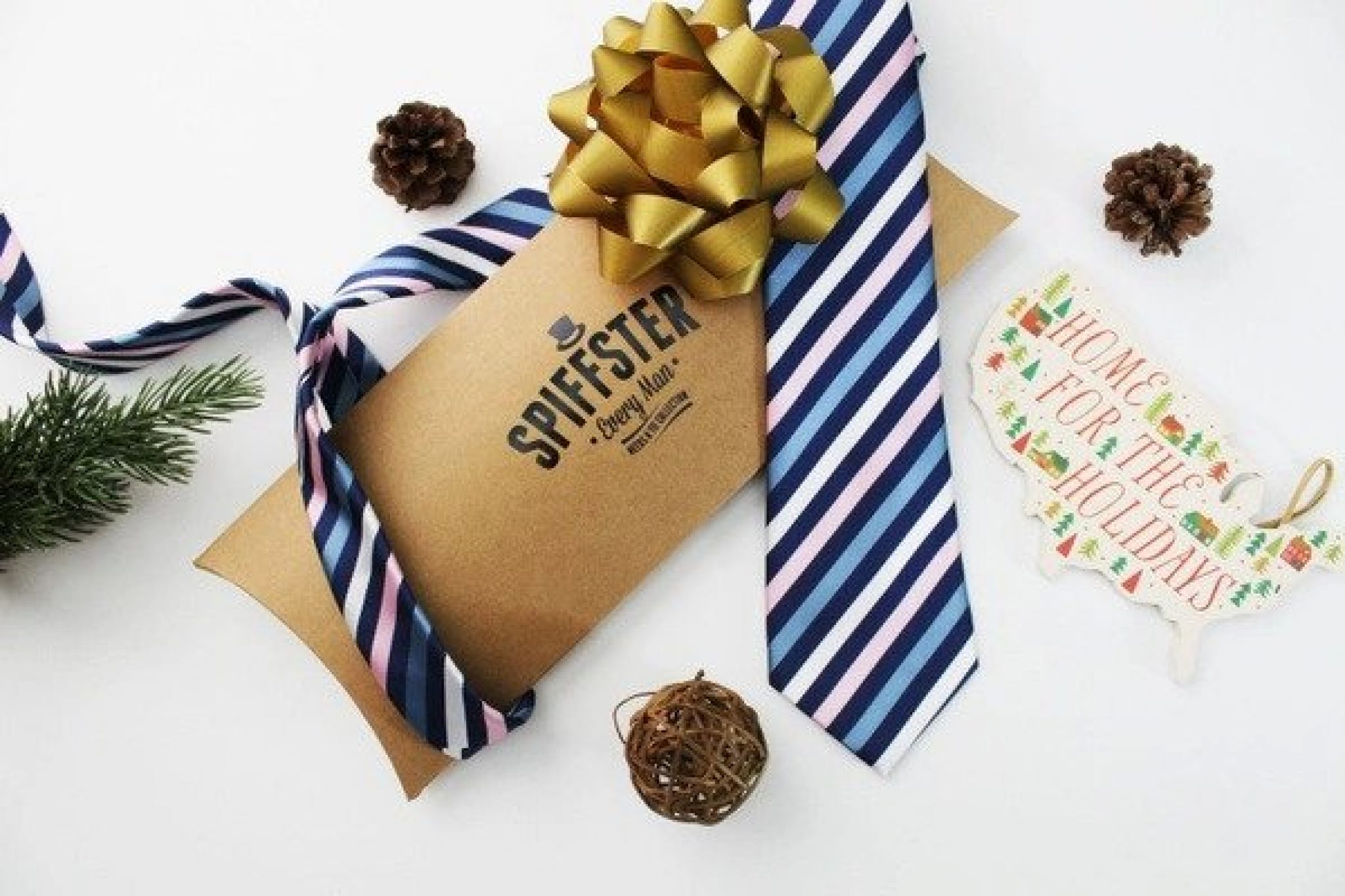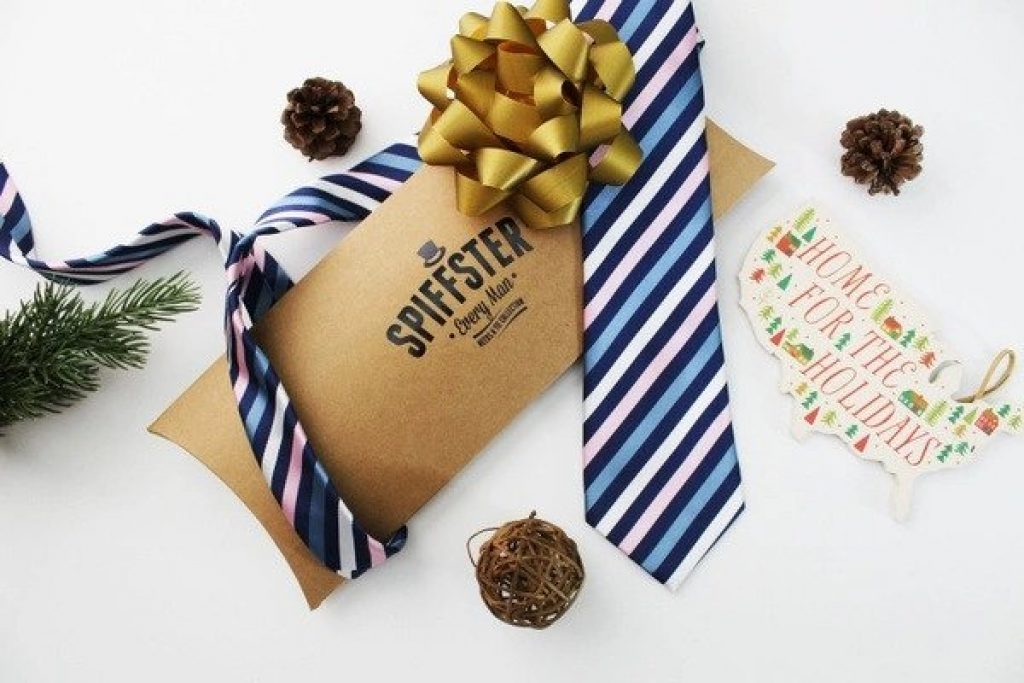 Personalized Cornhole Game
A 50th birthday gift for a man doesn't need to be ordinary or expected. With this Personalized Cornhole Set, you'll have something that he can enjoy with his friends and family for years to come! This set comes with two personalized boards with your name, year, and 3 lines of custom text.
Vintage Aged to Perfection Glass
For the man who enjoys a glass of whisky, these vintage glasses are sophisticated yet will never go out of style. The best feature is that the pewter badge states his age and the funny words: "Aged to perfection". Comes in an elegant gift box with a velvet bag for an even more special touch.
Those were our favorite unique gifts for men in their 50s. For more gift ideas, check out our Gifts for Men.
Follow us on Facebook for daily updates of unique gifts for everyone!