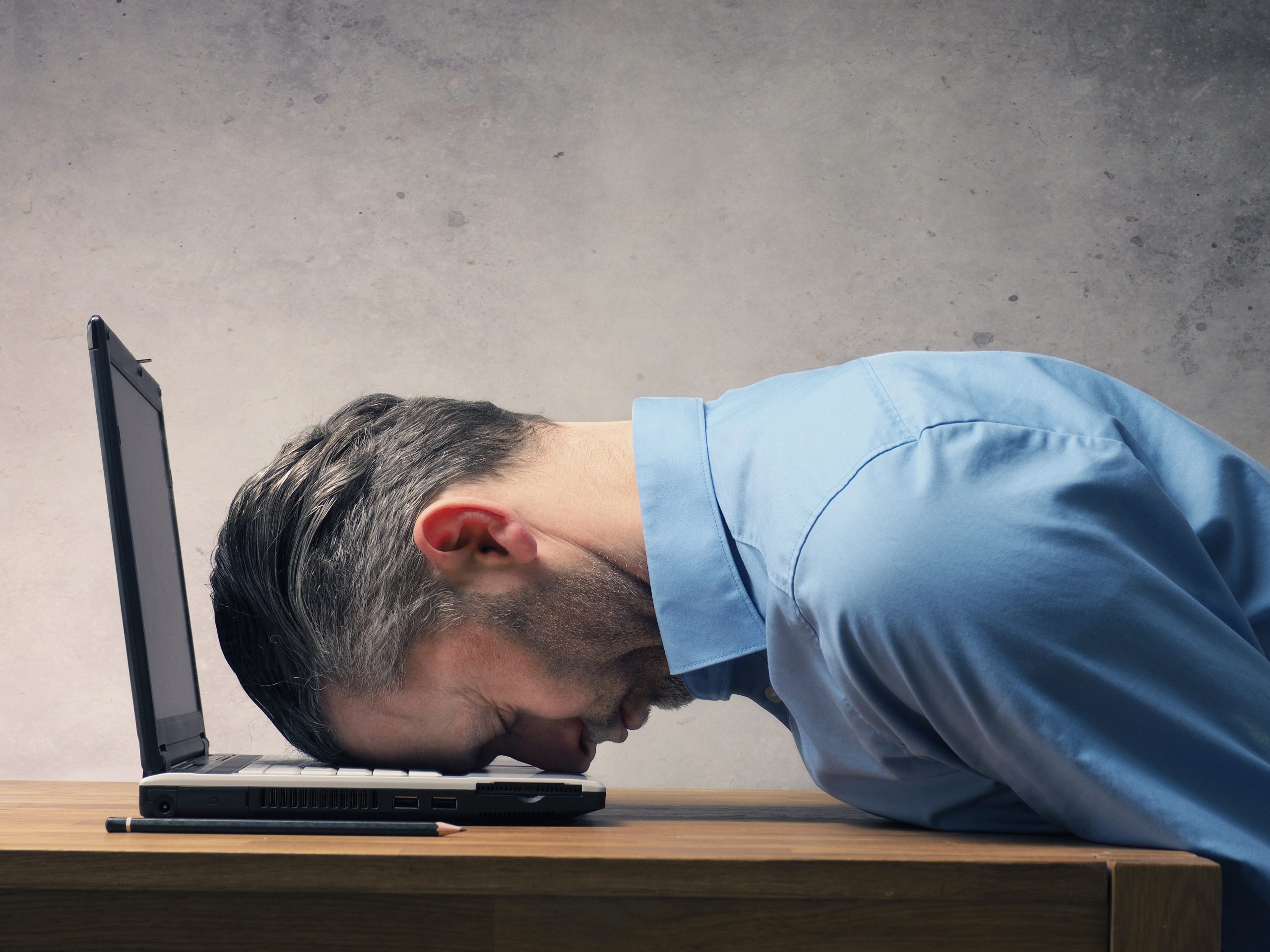 Writers. What a sorry lot we are. Half-sentient beings with limited social skills, eternally marooned in a mental vortex of unfinished ideas, unmet ambition, and cruel self-doubt. Trapped in an ongoing swirl of thoughts and vivid colors that flutter frustratingly away once we try to put them to paper. Surrounded by rejection slips, unpaid bills, and relatives who sound supportive but are actually disappointed in us.
Of course, all that misery is swept away once one of us churns out 50 Shades of Grey or something and retires to the Swiss Alps, but it will always be difficult to buy unique gifts for writers. That conundrum ends now, as we present a list of the best gifts for aspiring writers – ones that will enthrall the writer in your life while making you look appreciative of our endless reservoirs of talent. Look, just nod and agree with us. Really, that's all we expect, although a few bucks for food would also be nice. So here are the absolute, best gifts for writers you can find. Let's begin.
---
THE BEST GIFTS FOR ASPIRING WRITERS THAT HELP THEM WRITE
Writers need all the help we can get: pens, paper, research tools, guidance, advice, bar tabs, basic math, and anything with Velcro strips. These are some of the best gifts for aspiring writers that will give your favorite scribe tangible ways to improve their craft, hone their ideas into golden language, and maybe even get their work in print. (No, seriously.)
Magnetic Notebook (under $30)
This is one of the best gifts for aspiring writers because it allows them to rearrange their story as much as they want. Ordinary notebooks are bound together by metal spirals or adhesives. When you rip out a page, you can't put it back. Not so with this notebook, which is bound together by the miracle of magnetism. You can write on a page, take it out, and then put it back in without any trouble at all. The idea behind this, if you're at all curious, is that sometimes writers move sections of their writings around and change the sequence. As Gregor Samsa awoke one morning from uneasy dreams, he found himself transformed in his bed into a monstrous vermin. But we'd never do that.
The Writer's Toolbox (under $30)
Sometimes it takes more than starvation, failed relationships, and the threat of a part-time job to motivate a writer. This box contains a booklet, prompts, and tools that help stir the senses and kick writer's block to the curb. With a virtual funhouse of 60 creative writing exercises, games, and activities, this writer's gift stops the writing process from feeling like pulling out your own abscessed tooth with rusty pliers, and turns it into something even more fun.
Scribbler Subscription Box
Every month, your friend receives a box full of various goodies that are designed to stimulate or support their writer's instinct. A sample box may include inspirational messages stamped on coasters, stickers, bags, or novelty items; helpful tips from best-selling authors, literary agents, and editors; organizational tools; food and coffee; and something called "Writer Fuel." We don't know exactly what the "Writer Fuel" is, but we're hopeful it's not something you have to inject.
Rocketbook Microwaveable Smart Notebook (under $30)
There are plenty of fun features on this smart notebook. You can link it with apps like Dropbox or Evernote, or synchronize its contents to Google Drive, iCloud, or OneNote. None of that matters. What matters is that you can empty out and reuse this notebook by nuking it in your microwave. This isn't a joke. When you've filled up the notebook and synced everything to digital files, you place it in the microwave and hit enter. When it's done, you have a completely clean notebook. It's useful, reusable, convenient, and just like everything else cooked in a microwave, almost inedible.
The Storymatic Classic (under $30)
This box of 540 cards can either be a writer's prompting tool or an entertaining game night activity, like Cards Against Humanity without the giddy offensiveness. Willing participants draw two cards to create a character, then two more cards to build a complex situation that the character must deal with. Players then create long, extended, and supposedly fascinating stories stemming from those situations. Alternately, if they're writers with no measurable social life, they simply write the stories down on their favorite typewriter, laptop, or microwaveable notebook.
MasterClass Writing Class Subscription
MasterClass is a terrific service, a site that features hundreds of world-famous thinkers, entertainers, and businesspeople giving full-length video courses on plenty of creative subjects. Their offerings or gifts for aspiring writers include classes from established authors like David Sedaris, Margaret Atwood, Judy Blume, Aaron Sorkin, Joyce Carol Oates, Shonda Rhimes, and more. They all sound great, but we can't help wondering how pre-tech authors would have taught their MasterClasses. Hemingway would probably just have spit at the camera and showed us how to strangle a raccoon.
Writer's Workbook: A Personal Planner with Tips, Checklists, and Guidelines (under $20)
This publication by Tanja Hanika is for writers trying to work through their forthcoming novel's plotting process. It covers just about every aspect of ideation, writing, and publicity for the book, along with guidelines, checklists, and outline structures to keep the writer from drifting. This very practical guide does for current writers what jungle hunting, boxing, shooting fish and heavy drinking did for Hemingway: It helps them create!
Aqua Notes Water Proof Note Pad (under $10)
Every writer has run into the same problem at least once or twice: A great idea, line of dialogue, plot twist, or other inspiration suddenly strikes them and they must write it down immediately, but unfortunately, they're scuba diving at the moment. Or taking a shower, whitewater rafting, or drowning in the jacuzzi. It's impossible to jot something down in damp environments — or rather, it was, until now. Aqua Notes notepads are made with waterproof paper that you can write upon in any overly moist situation with a specially designed pencil. Don't let fleeting moments of inspiration stop you from water-skiing.
Writer Emergency Pack (under $20)
Sometimes a writer's brain just isn't enough to get the job done. It's crowded with oblique data, bothersome memories, and other glutinous junk that keeps it from drafting a novel. Pry those shackles on your creativity off like rusty handcuffs with this box of idea cards. They contain directional guides for fiction writers and poets to generate productive brainstorms in plot, character, and description. They're sort of like tarot cards with action items. There must be a better way of describing them, but we don't know because we don't have these cards yet.
ABSETSHOP Digital Voice Recorder (under $30)
Do you love to write, but hate the… well, the writing part? Where you have to drop whatever you're doing, cast about frantically for a pad and paper or laptop, and enter all your deep thoughts that may well have vanished by the time you're ready to write? Don't let your inspiration fall victim to that demon inconvenience — get yourself this digital voice recorder. It's small, portable, and full of memory, so whenever you have an idea that will change people's way of thinking, you can just yank this sucker out of your coat pocket and ramble away while everyone else on the subway stares at you.
Writer's Market 2020
The Writer's Market is a resource guide for writers looking for places and outlets to publish their work. It has listings for which book publishers are looking for writers, literary agents, contests, consumer and trade magazines, and opportunities for playwriting and screenwriting. It also teaches you how to develop your brand and it includes a pay rate chart. This is one of the best gifts for aspiring writers because it helps them actually get published, which will lead to them making money, which will lead to them buying you stuff in return.
---
UNIQUE GIFTS FOR WRITERS THAT MAKE THEIR LIVES MORE FULFILLING
Research suggests, though it doesn't offer concrete evidence, that we writers have lives outside of writing. We attempt to conduct the same daily activities that every other member of society performs without much thought or trouble, and a few of us succeed. No, really! Just the other day we cleaned all the rejection slips off our desks and set them on fire! Sure, our dens are all smoke-damaged now, but it was very cathartic. Here are the best gift ideas for aspiring writers that will help them lead marginally meaningful and easier lives when they're not writing.
The Award-Winning Custom Sticky Note Printer 
This is one of the best gifts for aspiring writers who are wanting to organize their story before compiling it into a book. Sticky notes revolutionized the art of writing, or more accurately, scribbling, by liberating millions from the tyranny of letter-sized paper. Writers with not much to say can now put their words onto much smaller squares, and even sweeter, they can stick the notes on any surface they like which allows them to organize their thoughts and storyline. With this miniature printer, writers can print their most diminutive thoughts straight from their Bluetooth device onto a sticky note. Yes, this device has indeed won a major industry award, but more importantly, it's stolen our hearts.
Bookbinding Kit (under $20)
Why trust the binding of your book to experienced artisans with great skills and talent? This complete DIY bookbinder kit contains a lot of tools that can be used for many questionable and ill-advised activities, but when they're sold together like this, they make books. Includes an awl, a couple of flat picks with pointy ends, a ruler, binding ribbon, different-sized needles, a lot of waxed thread, and something called a "genuine bone folder creaser" which we're already planning to use on people who owe us money.
Steampunk Keyboard
This is the greatest thing ever made. It's a functional computer keyboard, hand-crafted with vintage keys, old-fashioned industrial trinkets, carefully carved wood, and various steampunk accouterments. It even includes a matching mouse, discreet lights, and a full complement of USB ports for easy hookup to your computer terminal, laptop, pedal-powered flying machine, zeppelin, or time travel chamber. Each one is one of a kind, so construction can take a little extra time, but it's worth it for the retro-futurism of it all. TIP: Because it is one of a kind and custom made, they often sell out. So if they do, you can email them to let you know when it is available. It is worth the wait.
1000 Books to Read Before You Die (under $30)
Don't even think about calling the crematorium or yanking out the IV until you've read the 1000 literary masterpieces described in this book by James Musitch. We suppose this means there are actually 1,001 books you need to read before you die since you need to read this book to find out what the other 1,000 books are. Not to put any more pressure on your end-of-life or estate planning, but there are 1,001 books, not 1,000. Regardless, hop to it, oldster.
The Book Lover's Cookbook (under $20)
Hungry for the slapjacks described in The Legend of Sleepy Hollow? Craving the Turkish Delight from The Lion, the Witch, and the Wardrobe? Yearning for the omelets in Little Women? This excellent cookbook includes recipes replicated from the pages of a scattering of classic and popular literary works: the dump punch from Pride and Prejudice, the cucumber-tomato sandwiches from Women in Love, the tamales from Like Water for Chocolate, and so much more. We suggest skipping the recipes from The Silence of the Lambs, mainly for practical reasons.
Folding Book Lamp (under $30)
From a distance, you think this item looks like an ordinary hard-bound book. But pick it up and open it, and it lights up, becoming a fold-out lamp with three different LED settings, filling the room with dramatic luminescence. This is one of my favorite gifts for writers and book lovers and everyone who has seen mine has fallen in love with it. It sets the mood for any room and it is easy to take with you.
Tequila Mockingbird: Cocktails with a Literary Twist (under $20)
This book by Tim Federle includes recipes for 65 cocktail creations inspired by classic literature. And really, what better way is there to celebrate the legacy of the written word than to turn classic book titles into booze-related puns? Get ready, here they come: "A Cocktail of Two Cities," "Remembrance of Things Pabst," "The Pitcher of Dorian Grey Goose," "The Last of the Mojitos," "Drankenstein," "Love in the Time of Kahlúa," and our runaway favorite, "Are You There God? It's Me, Margarita." Once again, we're not so much revolted by these puns, as much as we're disappointed that we didn't think them up first.
Bose QuietComfort 35 II Wireless Bluetooth Headphones
If you've ever seen The Shining, then you know writers hate to be disturbed. Nothing kills our buzz more than the stray streams of outside noise that interrupt our thoughts and distract our attention. It makes us jumpy. It makes us anxious. It makes us look for axes. That's why this set of Bose headphones is especially helpful for us. It delivers quality, calming sounds into our ears, without any bleed-through from the outside world. These headphones cut out all the noise, except for the voices in our heads that are telling us it's time to make the rest of the world atone for its sins. Although Bose is the top of the line, if you are looking for a more affordable brand under $100, try COWIN.
Lunix LX3 Cordless Electric Hand Massager
Writing all day and night can make one's hands feel like small, sad parcels of pain and agony. They become limp and sullen. That's why this cordless hand massager is such a game-changer. If your hand is hurting, just power this machine up, stick your sore hand into the middle of it, press a button, and wait while a membrane-like lining compresses and swallows your hand, enclosing it completely and caressing it with gentle vibrations of your chosen intensity. Minutes later your hand will be relieved, refreshed, and ready to write, play piano, hail a cab, or make obscene gestures again.
---
THE BEST GIFTS FOR WRITERS THAT TURN TIMELESS LITERATURE INTO NOVELTY ITEMS
"I'm an artist!" we writers often say. "I won't sell out my talent just to make tchotchkes or trinkets that cheapen my God-given talent!" Here's a little secret: of course we will. It just doesn't make particularly good copy to admit it. We're like politicians in that sense. Anyhow, here are some very fun, very nice, very unique gifts for writers and gifts for aspiring writers that reflect your writer's love of literature, or at least prove to them that you're paying some attention to us.
"Medieval Alley" Book Nook Shelf Insert
This book lover gift is pretty darned adorable, and a written description doesn't really do it justice. It's a hand-crafted insert you stick in the middle of your bookshelf. Inside is a very methodically detailed diorama of a medieval-era alleyway, with replicas of a potion shop, tavern, and bakery lining carefully laid cobblestone streets and walls. The potion shop has colorful LED lights, and there's a cleverly placed mirror at the back of the unit to make the alley seem bigger. Sure, it has no practical use for anybody besides house mice obsessed with the Middle Ages, but it's great decorative fun.
Vintage Typewriter Patent Posters (prices vary based on size)
Six hundred years ago (give or take), writers used hulking machines outfitted with keys and stamps to put their golden words onto paper. We called these instruments "typewriters," and even though they didn't let us delete entire paragraphs or tweet from the bathroom, they got the job done. These posters celebrate this archaic but charming technology with lovingly replicated submissions of typewriter specs to the US Patent Office. You can hang them on the wall, which is where we used to put art before we had screen savers.
Library Due Date Card Serving Tray Gift for Readers
Not to keep living in the past, but back in the old days avid readers used to borrow books for free from public institutions called "libraries." They were not allowed to keep these books forever. They were expected to be returned to the library by a future date, under the threat of monetary fees and stern looks from librarians, who issued paper reminders of when these books were due back. Exact passive, psychic revenge on those draconian return policies with this made-to-order tray, which recycles those slips into a beverage conveyance system.
Novel Teas (under $20)
We sense some real fun brewing with this gift box of 25 bags of English Breakfast tea leaves. Each teabag comes with a tag featuring a pithy, witty, or sage quote from the world of literature. You heat up some water, pour it in a cup, steep the teabag, read the printed quote, and either smile, nod, or chuckle in recognition of its humor or timeless wisdom. Then you wait for the tea to finish and start drinking it. That's about all there is to this product. All right, it's not the barrel of laughs we thought it might be. But the tea's good.
Dewey Decimal Literary Necktie (under $40)
Libraries use a decimal system to organize their book collections. If they didn't, nobody would be able to find anything, at least not quickly. This system was devised by a man named Dewey, who spent a lot of his free time assigning every literary subject and sub-subject and off-shoot of each sub-subject a number. He received thunderous acclaim, and his name is now permanently written in our history books. But much more importantly, someone has made a necktie with a section of his feverish classifications. You've made it, Dewey. You've finally made it.
Etwoa's Bookshelf Black Infinity Scarf (under $30)
This very fashionable gift for your friend with literary inclinations is, well, exactly what it sounds like: A replica of a crowded bookshelf imprinted on a scarf. More importantly, it's an infinity scarf, which means it's made into a loop and doesn't have any loose ends. There's no danger of it slipping off. Once this scarf goes around your neck, it stays there until you remove it. Try and do that with an open-ended Harry Potter scarf. Won't work.
Folded Book Art
Books aren't just for reading anymore. They can also be folded, reshaped, cut, and otherwise mangled into 3-D art projects like this one. It's a very meticulously constructed table piece, featuring a very brief message of your choice represented in book pages that someone has spent a lot of time folding to form letters, numbers, or symbols. The web page for this item says, "WE USE BRAND NEW BOOKS!!", which we suppose is great for the writers' sales, so we'll take what we can get.
Hamlet Cuff Links (under $30)
Celebrate the whimsey and joi de vivre of Denmark's favorite homicidal monarch with these very tasteful cuff links, fashioned from some very brief snippets from the pages of one of Shakespeare's most heart-pounding plays. They're so good, dead kings will come back as ghosts just to get their hands on a pair! "To be or not to be" getting these cuff links — that's the only question you should have! The answer? Does Ophelia need swimming lessons? Does a sword work better if it's been dipped in poison? Do we use Cliffs Notes to learn plot points in plays we haven't actually read? In other words, YES!
Shakespeare Jewelry-Upcycled Paper Bead Chunky Cuff Bracelet
This beautiful bracelet is made from rolled-up page portions from some of the plays of the greatest playwright in the history of British literature. The jeweler also offers you the option of using your favorite Shakespeare play in the construction of this item. So, the next time some highfalutin elitist snob corners and accuses you of never having read Shakespeare, you could just say, "Oh yeah? Just look at my wrist, buddy!"
Enno Vatti 100 Books Scratch Off Poster (under $30)
This poster contains artful icons representing 100 works of fiction, each one hidden behind a layer of scratch-off material, like a lottery game. You can only see the icon after you've finished the corresponding book. If you scratch it off before you've read the book, you'll be exposed as a fraud. The literati will shun you. Bookstore owners will frown at you. Your parents will wonder where they went wrong. So, if you're only one-quarter through Madame Bovary and decide that you deserve just a little peek of its icon — well, you've been warned.
Personalized Typewriter Key Initials Ring (under $20)
This unit of finger-ready jewelry combines two old-fashioned typewriter key replicas with spiraled bronze, joined together to form an attractive ring. The seller points out that they don't use actual old typewriter keys, but incredible simulations of vintage typewriter keys. That's a relief. We imagine that when the typewriter was invented, whoever was responsible didn't want to see their creation ruthlessly plucked apart and harvested for the sake of custom jewelry. That's what rotary phones are for.
Out of Print Literary and Book-Themed Unisex Cotton Socks (under $15)
Use your feet to make a powerful political statement with this pair of topical socks. One sock bears titles of an assortment of literary masterpieces. The other sock shows the same titles blacked out, to reflect the historical fact that the cited books were once banned by puritanical school boards and totalitarian regimes. It's a sobering reminder of the destructiveness of censorship and the power of free, unhindered expression, one you'll remember every time you put on your jogging sneakers.
For more gifts for writers, check out our section on Gifts for Book Lovers. Or for other unique gift ideas, check out our Gifts for Women or our Gifts for Men.
Or for more of the best gifts for aspiring writers, check out our gift guide for Gifts for Book Lovers and Enthusiasts.
Be sure to follow us on Facebook for daily updates on unique gifts for your whole family.