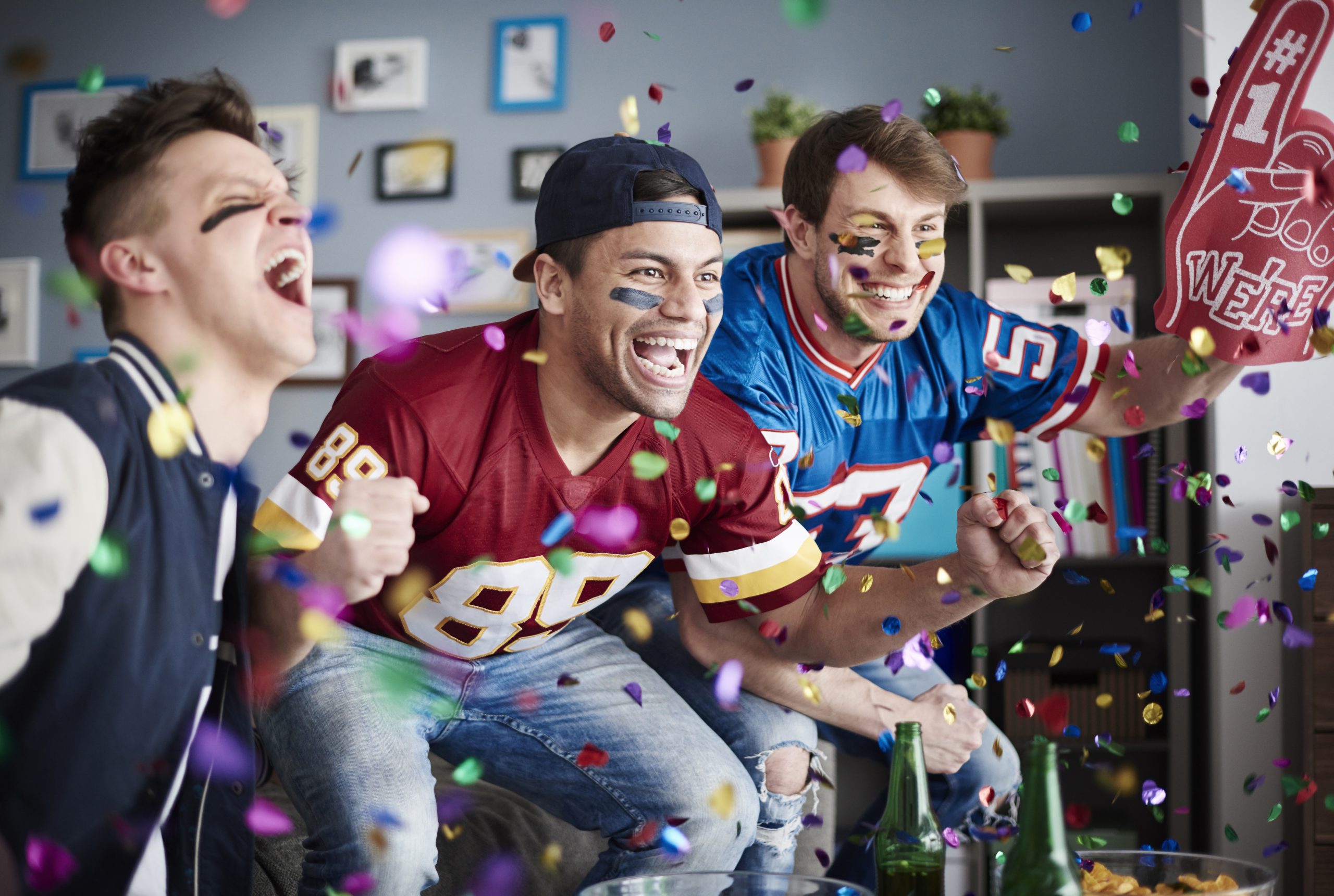 Batter up! What sport can bring Americans together better than baseball? Not one. Not a single danged one.
Just close your eyes and picture yourself in the top-tier seats in a baseball park in the middle of June. A raspy voice announcing players' names over a crackling loudspeaker. The crack of a bat. The flash of a white bolt blasting over the left-field fence. The crowd cheering wildly. The spilled beers, the half-eaten hot dogs, the cramped bleachers, the bottle of sunscreen you left at home, the sudden onset of vertigo, the panic attack, the frantic search for your inhaler, the…
Whoops. Sorry about that. Flashbacks can really hurt a copywriter's career. The point is, people love baseball.
When it's time to look for unique gifts for baseball fans and enthusiasts, it may be difficult to find one they'll deeply appreciate. You may strike out the first few times. But then you'll find the right one and hit a grand slam home run. That's when you realize that clumsy baseball metaphors can also hurt a copywriter's career.
We've found some of the most entertaining, peculiar, useful, and unique baseball-related gifts for the ballplayer, hardcore fan, coach, or clubhouse towel manager in your life. So here are the top 45 unique gifts for baseball fans and lovers…
---
Unique Gifts for Baseball Fans and Super Fans
There are baseball followers. There are baseball fans. And there are absolute baseball freaks who are perversely obsessed with the most minute details of every player, statistic, box score, and drug test result. They live baseball. They eat baseball. They drink baseball. They breathe baseball. Sometimes they talk to baseball about their personal issues when they don't realize someone else can hear them. They inadvertently pray or offer up altar sacrifices to baseball. What we're saying is that these are baseball super-fans, for whom only the most unique, personal baseball gifts will suffice. Here are our favorite unique gifts for baseball fans when they are SUPER fans…
Baseball Glove Wallets and Bags
If you are looking for unique gifts for baseball fans who have everything, check this out. Like all veteran ballplayers, there comes a time in a baseball glove's life when it must hang it up and walk away from the game. It's an emotional moment, flooded with memories of every hand that's been inserted through its leathery cavities, thinking wistfully about what could have been. But retirement doesn't signal the end of a baseball glove's usefulness — not at all. It could go into broadcasting. It could go into coaching. Or it can get made into a wallet, just like one of these very fashionable, durable items, crafted from genuine baseball mitts that capture the undying spirit of the great American game and hold all your credit cards. For instance, this messenger bag is made from 3 Joe Dimaggio gloves.
Year of Baseball Trivia! Page-A-Day 2021 Calendar (under $20)
What National League hitting machine never won a batting title? Who was the last pitcher to throw a no-hitter in the playoffs? How many hot dogs could Babe Ruth eat in one sitting? What planet is relief pitcher Brian Wilson from? How many hotel rooms did Billy Martin wreck when he managed the Yankees? Is it possible to levitate Dodger Stadium if you hum loud enough? Do the Seattle Mariners exist? Get the answers to questions like these and collect valuable baseball trivia with this daily calendar, fully updated to include every day in 2021.
Baseball Bat Ballpoint Pens Set (under $20)
Writing with standard-issue ballpoint pens can get dreary and dispiriting. Liven up your shopping list or ransom note with these handcrafted, quite beautiful pens in the shape of a baseball bat. Made from high-quality rosewood and maple, these comfortable pens are the Louisville Sluggers of writing instruments, adding panache and flair to daily scrawling. Using them brings joy to anyone who still remembers how to write in cursive. Not recommended as equipment for an all-hamster amateur league.
The Levitating Sports Helmet (Multiple Teams Available)
According to its website write-up, "This is the officially licensed half-scale MLB baseball helmet that floats in mid-air." That is crucial. You don't want to mess around with unlicensed levitating mini-helmets. They don't always levitate. Sometimes they sag, or even worse, they droop. Not this levitating helmet, though. It has passed all the exacting quality checks and performance protocols that Major League Baseball has established for levitating helmets. Accept no substitutes. If it's not an officially licensed levitating sports helmet, it's probably just a stupid hat tied to a string so it looks like it's levitating, but it's not. Trust the Commissioner — this is the only levitating helmet with his stamp of approval.
Ultimate Baseball Road Trip: A Fan's Guide To Major League Stadiums (under $20)
This book by Josh Pahigian and Kevin O'Connell is a complete, exhaustive, thorough guide to every ballpark in the league. A true valentine to stadium life, this book teems with descriptive histories and tips on getting the best seats and concessions wherever you go. What hot dog should you get in Boston's Fenway Park? This book tells you. How do you buy tickets to Coors Field in Denver? This book tells you. How do you get a seat upgrade at Tampa Bay's Tropicana Field? Just move on down the ground level because there's nobody there anyway. But also, this book tells you.
Junkies Sports Maps Scratch-Off Baseball Map (under $20)
If you have a car, a current license, and a suspiciously large block of spare time, hit the road, and take along this attractive map. It shows the locations of every Major League Baseball stadium in America and Toronto. The idea is that you then travel to every stadium on the map. After your visit, you scratch off the label on the map, enter the date that you visited, and head to the next park, I guess. That's it. This seems like a map with a very specific purpose. Which is helpful.
FOCO MLB 3D BRXLZ Collectible Official Baseball Stadiums (under $65)
If you can't get to your favorite stadium, bring the stadium to you! Well… more exactly, painstakingly build a replica of your favorite stadium, brick by tedious brick, with this interlocking brick construction set. There's a collection for every stadium in the league, each box containing thousands and thousands of little plastic bricks to be placed in specific, tiny spots, for days and days, if not months and months, until it finally looks like a baseball stadium. We're assured this is somebody's idea of a good time.
MATEIN Baseball Backpack (under $40)
Everyday backpacks can't handle baseball equipment. Trying to stow a regulation bat into a consumer-grade backpack is a fruitless exercise. You just end up looking silly, if you don't mind our being blunt. These baseball-centric backpacks solve the bat-packing dilemma with side loops that can accommodate two regulation bats. Best of all, you still have room for all your other equipment like balls, mitts, uniforms, cleats, face masks, batting helmets, and sports agents.
Home Run Baseball Liquor Decanter Set
This beautiful platform for serving hard liquor features a crystal decanter in the shape of a baseball bat. Fill it with your favorite distilled spirit, put a cap on it, and rest it comfortably on the provided stands. When you're ready to serve, unscrew the decanter and pour the liquor into one of the four provided glasses. As tempting as it may be to swig the liquor straight from the bat, you should really use the glasses. It's a portion-control thing.
Baseball Cards of the Month Club
Baseball trading cards are classic pieces of Americana. Back in the old days they were eagerly snapped up and collected by baseball-loving kids, who then traded them for other cards, lunch money, small trinkets, or modest two-bedroom homes. This monthly subscription box brings back this romantic tradition with offerings from all the top trading card companies. Each card has a picture of a current baseball star on the front, and vital statistical and biographical information on the back. Yes, we realize you could just look this info up on the internet, but that won't earn you any lunch money.
MLB Ballpark Pass-Port Book (under $90)
Like the Stadium Road Trip Map, the MLB Ballpark Pass-Port Book (no, we don't know why "Pass-Port" is hyphenated) helps intrepid baseball fans track their visits to baseball stadiums across North America. Bound in real faux leather, this handy book item has several nifty accessories that help you chart your winding progress from park to park. It includes complete information about each ballpark, seating charts, game day pages, a journal, vinyl pouches for ticket stubs, and — get this — yet another stadium road map. This one doesn't have scratch-off spaces, unfortunately, so you'll have to get those kicks from lottery tickets as usual.
Wrigley Field Blueprint Style Print (under $65)
Wrigley Field, home to the Chicago Cubs, is the most quintessential, storied sports stadium in all of baseball. Sure, you could go there, but if you don't live in the greater Chicago area that's going to be a long walk. This blueprint-style picture may supply all the memories you really need for half the effort. It's updated to include depictions of all the latest renovations at Wrigley Park, along with detailed drawings of their hand-operated scoreboard and stadium dimensions. Legend has it that if you squint really hard you can see an irate man trying to sneak a goat into the stadium. Trust us: let them pass.
Your-Name-in-Print Baseball Art
Professional baseball players love to see their names in print, splattered across the front page of the sports section after they've performed incredible game heroics. Or, rather, they used to, back when we still had newspapers. What better way to display your friend's love of the game and fading media conglomerates than with this customized, frameable newspaper page? It features your friend's name in bold letters, a full-color photograph, and a fictional narrative in which your friend gets the game-winning hit, pitches a no-hitter, or testifies in front of a Congressional panel about steroid use. Dare to dream!
Red Stitching Baseball Laptop Backpack (under $35)
Forging ahead with the red-stitch baseball theme, we present these full-size backpacks with an instantly recognizable artistic motif. This pocket-rich multi-item carrying device displays your fascination and/or obsession with the sport and is big enough to hold everything you deem fit for portable transport, including books, pens, electronic devices, loose papers, lunch bags, headphones, and sports agents.
Game Used Baseball Cufflinks (under $65)
These cufflinks may look and operate like normal cufflinks. But get a little closer to them, and two questions will pop up in your mind: (1) "You mean people still wear cufflinks?" And (2) "Wait, is that a baseball fragment lodged in that cufflink?" Our answers: (1) Apparently, yes. (2) Indeed it is, but it's not just a piece of any old baseball — it's a baseball that was actually used in a major-league game! When you order these cufflinks, tell the artist your favorite Major League Baseball team, and they'll make them from a baseball that comes from a game that your team played. Just hope that your team's pitching staff didn't use spitballs.
Baseball Wine Stopper (Under $8 each)
Nobody likes loose wine. That's the truth. We'll die on that hill. But not only do old corks get lost or misshapen, but they're also boring as heck. Solve all these burning issues with these jaw-droppingly gorgeous wine stoppers, made with very cool, vintage baseball images. These technically proficient interlocutors quickly intervene in pending disputes between wine bottles and carpets, stopping the tragedy of spillage before it happens — and looking great while doing so.
Baseball Park Map Pint Glasses (under $40)
Pay homage to your favorite team's street address with these custom glasses overlaid with a map of the team stadium's neighborhood. Each glass comes printed with your team's colors, showing all the nearby streets and a highlighted location of your team's ballpark. In a pinch, you could use this glass as a driving map, though we suggest finishing the drink first.
Dugout Mugs (under $70)
If there's one drink container in this feature that sets our AstroTurf hearts aflame, it's this one. This beverage holder is fabricated from the barrel of an actual baseball bat. It stands 10 proud inches tall, holds 12 ounces of cold or hot liquid, and comes inscribed with both your favorite pro team's logo and a personalized message. With its solid wood construction, intimidating presence, and assured durability, it will pulverize all those flimsy, red poseur cups into humiliation.
Autographed Baseball Memorabilia
You know how hard it is to get a baseball player's autograph? First, you have to find out what hotel he's staying at. Then you have to get a believable disguise at a costume shop. Then, through a series of cunning and deceitful maneuvers, you have to gain access to their floor, pay off a maid, slip the keycard in your pocket, barge into the room, interrupt or wake up the guy, shove a random item in his face, and ask him to sign it through foggy eyes and furious temper. Don't ask us how we know this. It's much easier to head to Sports Memorabilia's website and choose from their selection of clothes, souvenirs, and baseballs — all of which are already autographed so they make great gifts for baseball lovers.
---
---
Unique Baseball Gifts for Players, Teams, and Coaches
Watching people play baseball is great fun. Actually playing baseball takes a lot of work. From what we hear, prospective baseball players have to exercise, train, learn strategy, build up certain muscle groups, develop hand-eye coordination — goodness, we're getting achy just thinking about all of that. Still, you might know someone who's learning the game or on a baseball team. They might appreciate receiving one of these unique gifts for baseball fans and players to help them get better or improve morale.
SKLZ Hurricane Category 4 Batting Swing Trainer
This free-standing swing trainer comes in the form of a tall pole with a spring-loaded, swiveling arm with an imitation baseball attached to the top. The batter stands, raises his bat, and strikes the ball unit. Suffering the blow, the ball swings away in a circle, then stops at a certain point on the arc, regathering its composure and summoning all its retributive rage, finally rotating back to its original point, where the batsman strikes it once again, mindlessly repeating the procedure until the aggressive pounding motion is etched indelibly, unmercifully into their mind and muscle memory. Carrying bag included.
GoSports Weighted Training Baseballs (under $20)
Your standard baseball is only 5.25 ounces. Training with it doesn't really build up that much strength. These fake baseballs, specially made for training, weigh in at 16 hefty ounces and will turn you into a muscular monster in no time. When you hit one of these balls, it's like hitting a stack of bricks or the side of an angry cow. When you throw one of them, it's like hurling a can of motor oil or an undersized peanut vendor. No one will mess with you ever again.
ArmCare2Go Baseball Bands for Pitching (under $40)
Baseball pitchers have special needs. Physical needs, that is, not emotional ones. A pitcher's body needs to be meticulously calibrated and conditioned for strength and endurance. A pitcher's arm must be honed into a fierce weapon, firing off bullets with intense velocity. This set of resistance bands are specifically designed for pitchers, helping them perform stretches, arm curls, hip movements, and finger exercises that turn them into dominating strikeout machines. Does not include an emotional support animal.
SKLZ Hitting Stick Batting Swing Trainer (under $30)
From a distance, this coaching tool looks like nothing more than a long stick with a lime-green, padded sheath on one end. But it's not your usual, every-day long stick with a lime-green, padded sheath on one end. This one is for batting practice. A coach positions the lime-green, padded sheath over the plate in a certain location, while the batter swings at it to build locational swinging and hand-eye coordination. For serious athletes, it's the only long stick with a lime-green, padded sheath on one end they'll ever need.
SKLZ Hit-A-Way Batting Swing Trainer (under $30)
This useful appendage helps young baseball players develop their swing. It's a baseball attached to a guiding device, which itself is strung to a couple of cables. Simply wrap the cords around a nearby pole or tree, grab a bat, and swing away for hours. The device is designed so that it simulates the movement of actual baseball pitches. It's like a training pitcher that never complains, or tetherball for hostile people with large sticks.
GoSports Inflataman Baseball Toss Challenge (under $40)
Are you holding out for a hero? Are you looking for someone to elevate your backyard to a non-stop fun zone? Meet Inflataman. He's a 3.7-foot high, permanently squatting, inflatable baseball catcher with a giant net where his stomach should be. He comes with six baseballs, also inflatable, for players to throw strikes into his stomach-net. Inflataman's sole purpose in life is to challenge backyard players to throw as many strikes as they can over nine simulated "innings." You can also put him in your front passenger seat to drive in the carpool lane.
Franklin Sports MLB Electronic Baseball Pitching Machine (under $40)
Like the pitching machines the pros use in batting practice, this far less foreboding automatic thrower is for kids who want to beef up their batting skills. Simply place a group of plastic baseballs into the corkscrew-like appendage, lining them up like lambs to the slaughter. As they descend the screw in a somber death march, the baseball at the bottom of the pile is spat out like a cannonball once every 7 seconds. Its final destiny is getting swatted at by the practicing kid, who probably hasn't considered the moral ramifications of this activity yet.
Batter UP! Subscription Box
Instill your kids with impeccable baseball skills on a monthly basis with these targeted subscription boxes. Each month, your child will get a full bounty of gear that will help them immeasurably on their baseball journey, like training aids, sportswear, water bottles, gadgets, super-nutritious snacks, bubble gum, and sports agents. NOTE: They have separate boxes for kids and teens of all ages and they have boxes for baseball, softball, hockey, soccer, football, and basketball.
The Coach Crate
If you are looking for baseball coach gift ideas, then this is for you. This is a monthly subscription box geared toward coaches, helping them improve as leaders, instructors, counselors, and umpire haters. A typical box includes exercise equipment, lineup cards, non-fiction books about baseball, clothing items, and the all-important rosin bag. Exceptionally motivated coaches even have the chance to network with other coaches as part of something called the Mentor Program. Some of the proceeds go to charities that promote baseball to underprivileged children, which is reason enough to subscribe. Great for little-league or high-school coaches, or for non-coaches who just want to leave these items around the house to make them look busy.
Velopro Softball Training Harness
Calling this piece of equipment a "harness" is totally legitimate but feels weird. Every time we think of the word "harness" we think of devices designed to stop horses from sliding into juvenile delinquency. This kind of harness is a resistance-band workout system, calibrated to help softball players improve their softball game. It straps an elastic band from the waist to the ankle, making softball players in training work just a little bit harder to complete their movements, thereby building muscle tone and improving their batting stance. The harness comes with tutorial videos, in case you actually do try to put it on a horse.
Personalized Team Baseballs (under $100)
Here is another idea if you are looking for baseball coach gift ideas… Have a favorite local pee-wee, little league, or varsity baseball team? Know some kids who'll get a kick out of seeing their names imprinted on a regulation baseball? Or just want to order a set of personalized baseballs with long, complicated names to see what you can get away with? If you fit any of these descriptions, your time is now. These custom-made baseballs are made in packages with a ball for every member and coach of your local team, with their name, number, and team logo lovingly inscribed on them. Not suitable as a form of legal I.D.
---
---
Unique Baseball Gifts for the Home
Baseball fans, just like a lot of other people, live in houses. For the most part, that is. Just for simplicity's sake, when we say "houses" in this paragraph, we're also talking about apartments, flats, garages, holding cells — you get the drift. Let's not split hairs. The point is, even baseball fans need items that make their houses livable and practical. But you can give them houseware items that reflect their strong affection for baseball. Here are our favorite unique gifts for baseball fans for the home…
Vintage Baseball Mitt Lamp (under $100)
Call us paranoid, but there's something uncomfortable about a hard object hurtling at us at 120mph and expecting us to catch it with our hands. Professional baseball players don't suffer from this scenario because they use mitts. These oversized gloves allow them to catch hardballs securely and surely without risking damage to their knuckles and jeopardizing their post-baseball piano-playing careers. They also make great lamps, like this attractive replica of a baseball mitt cradling a regulation light bulb in its palm like a wayward baby dove.
Vintage Baseball Patent Poster Prints (under $25)
These reproductions of product illustrations submitted to the US Patent Office make for a beautifully rustic series of pictures that bring classic style to your favorite wall. They feature detailed diagrams celebrating over 100 years of innovation, including the mitt, base, bat, ball, and catcher's mask. It's the perfect gift for baseball fans. It's also good for fans of the US Patent Office, who haven't reached the World Series in years, but I have a feeling this year's their year!!
Baseball Letters ($11 each)
These hand-crafted, individually painted block letters and numbers will make your favorite baseball fan feel like they're in the World Series of Spelling. Made from solid wood, detailed with baseball seams and "distressed" to look as worn out as a minor-league journeyman pitcher, these letters can be hung on walls or stood up freely on a flat surface. Each letter costs $11 each, so "YANKEES STINK" will set you back $132.
Ebros Home Brew Baseball Wine Holder (under $35)
This sculpture depicts a baseball player, standing at the plate, composed and focused, guessing the location of the next pitch, calculating how to sneak a bloop RBI single between first and second, preparing to swing, seeing the white streak of a slider coming his way, when all of a sudden… Wait! Someone's replaced his bat with a bottle of wine! The umpire calls strike three, the team loses the pennant, home team fans sulk and everyone's miserable. But at least you've got somewhere to put your wine.
Block Mount Personalized Baseball Name Art Print (under $80)
This ingenious baseball gift spells out your friend's name with photographs of baseball equipment and ballpark structures arranged to look like alphabet letters. For example, "N" is a picture of three bats formed in the shape of an "N." "X" is a picture of a single cross-stitch on a baseball mitt. And "I" is a picture of an eyedropper filled with performance-enhancing substances. (Just kidding; it's a foul pole.)
COSLAND Infant Baby Boys' Cotton Sport Casual Bodysuit (under $15)
"Casual bodysuit" — now that's some serious jargon. This object is what real people call a "onesie." It's a one-piece clothing item that infants wear, designed with patterns that resemble baseball stitches. It's a very nice onesie for babies. Or, if you prefer, it's a really good "monolithic epidermal concealment device of the fabric persuasion adorned with abstract competitive symbolism exclusively manufactured for newly verbal bipeds." Tomato, to-mah-to.
Mini Baseball Pong (under $65)
This innovative game combines the thrill of baseball with serious alcohol abuse like nobody since the '89 Phillies. It's a setup for beer pong, that devilishly complex sport that tests barstool sitters' mettle, with some kind of scoring mechanism that simulates a baseball game. It sure sounds fun, but also a whole lot of mental work for someone who's currently on a drinking binge. But who are we to nitpick? This unique alcohol-related baseball gift is a wonderful way to celebrate America's favorite pastime, and also baseball.
Baseball Man 3D Lamp Night Light (under $20)
Baseball Man is a very talented guy who's been turned into this glorious, multi-colored night light. Stunningly captured in mid-swing, Baseball Man can be programmed in 16 assorted colors, 4 different flash options, and variable brightness control, all managed by remote control. Baseball Man immediately brightens up any dark space in the home in classic, yet futuristic detail and is sure to delight kids and adults of all ages. Baseball Man refuses to comment about the trade rumors swirling around him and says he's just here to play his game.
Metal Plate Light Switch Cover (under $20)
Bring all the excitement and drama of a nail-biting championship game to the act of turning on your house lights. This metal plate cover fits neatly over a standard, two-switch light controller, with a replication of that familiar red baseball stitching that some people might think is the real thing. Of course, if that's what those people really think, they shouldn't be near electrical devices. NOTE: it is also available in outlet covers and multiple sizes of switch covers.
Crown Mark Baseball Glove Chair & Ottoman
Well, they've gone and done it now. They've made a cozy chair out in the shape of a baseball mitt. Not only that, but they've also made an ottoman fashioned after a baseball. And they're selling them both in one package. This extremely comfortable-looking duo will add a sense of playfulness to any living room, rec room, TV room, CSI lab, or funeral home. Now you too can feel like a high fly ball that was caught just before it left the yard, with someplace to put your feet.
KT Bats Coat Rack (under $50)
This is a baseball bat with eight hooks affixed to it. That, really, is the complete essence of this product. It is being marketed as a coat rack. Clearly, it can serve that purpose. You can also use it to hang robes and towels in your bathroom. We're sure it fills that role admirably as well. But at the end of the day, we're left with two distinct thoughts about this piece of merchandise: (a) It's just a baseball bat with eight hooks affixed to it, and (b) we're kind of ticked off we didn't think of it first.
If you are looking for more unique gifts for baseball lovers and enthusiasts, check out our Gifts for Sports and Outdoors section.  For other gift ideas, check out our Gifts for Men or our Gifts for Women.
Be sure to follow us on Facebook for daily updates on unique gifts for the whole family.