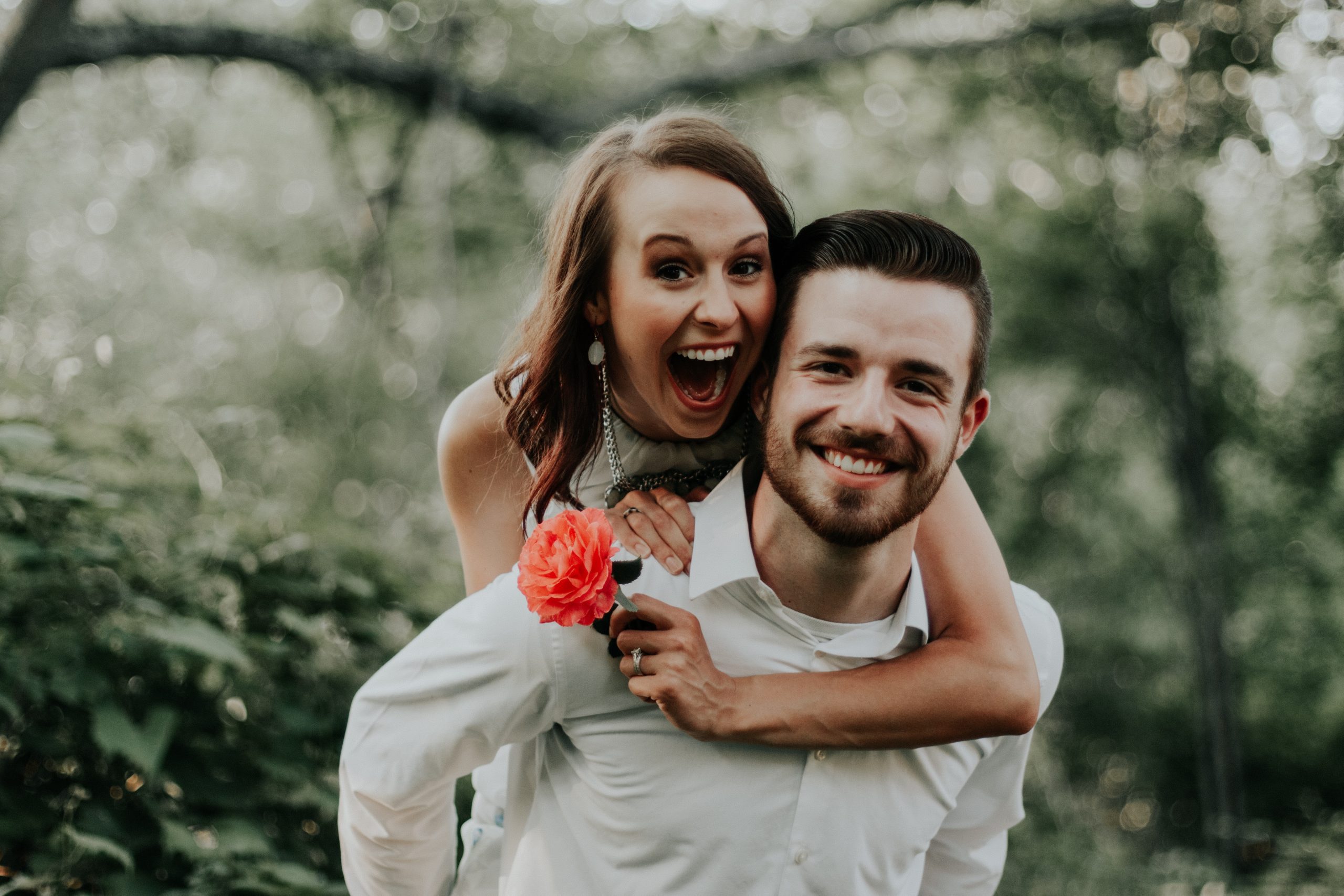 When you are giving unique gifts for couples, it is always a struggle to find something they both like, especially if they are into different things. But the key to making both of them happy is for it to be something they can enjoy together.
Here are my favorite unique gifts for couples whether you are giving a gift to a couple for a wedding, anniversary, housewarming, host gift, or if you want to give something to your partner to enjoy together or for Valentine's Day. We are combining Valentine's Gifts with Wedding Gifts because many of them can be used for both.
Unique Valentine's Day Gifts for Couples
When it comes to gifts for couples on Valentine's Day, most go with the standard candy and chocolate. That is fine, but if you want to up your game, then give the gift of time or romance. Here are some ideas that are great gifts that you can enjoy together.
Impress your lover and pamper them with an old-fashioned picnic… but better. This romantic picnic basket backpack is insulated to keep food cold/hot and a special detachable wine bottle cooler. Throw in some wine and cheese, and you are setting yourself up to earn some brownie points.
Have a taste for murder? Do you love shows like Law and Order and CSI? Then this Murder Mystery Party Games – A Taste for Wine and Murder will delight you and your significant other. Each kit comes with character descriptions for each of your guests and a storyline. And each murder matches a type of food (wine, BBQ, pasta, etc), so you have many themes to choose from. Invite your friends, drink wine, laugh, and then accuse your spouse of murder. 6-8 party guests over 18 years.
Personalize this handmade book sculpture art with a date, name, or something else. How about personalizing it with the date you met or the date of your wedding? Or perhaps with your last name?
Forget about spending all that money on bottles of wine that don't fit your taste. With this Make Your Own Wine DIY Kit you can make your own brew at home and taste test it together. It comes with everything you need to make a gallon (or 5 – 750ml bottles) of this delicious nectar. Drink it out of a glass or the gallon bottle… we don't judge. Choose between Merlot, Chardonnay, Pinot Grigio or Cabernet Sauvignon. Add some chocolate for a lovely tasting.
This Bucket List Journal gives 115 ideas to add to your bucket list, has a section to create 50 bucket list goals together, 50 pages to journal about your adventures, places to put your pictures for each adventure, and 5 conversation starters to discuss after your trip. This is a great way to bond over travel and plan future travel.
\
You know when you go to a fancy bar and the bartender makes you a fabulous concoction that you know you will never be able to create at home? Well, now you can! Forget those $20 per drink bar tabs and indulge in your own creations! Work together to get the infusion perfect as you drink the night away.
What could be better than listening to your favorite album? Listening to it with a perfectly paired cocktail in your hand and your lover by your side. This cocktail recipe book pairs delectable cocktails for some of the best albums of all time. Perfect for the booze and music lover. Light some candles and enjoy! Among the 70 featured albums are Sgt. Pepper's Lonely Hearts Club, Purple Rain, Sticky Fingers, Born To Run, License to Ill, Appetite for Destruction, Thriller, Like a Virgin, Low-End Theory, The Rise and Fall of Ziggy Stardust, Hotel California, Buena Vista Social Club, Back to Black, Pet Sounds, Vampire Weekend, and many more.
Valentine's Day Gift For Your Ex
These delicious chocolates look normal at first until you realize they are shaped like an anus. Then you start to think, "What did they use as a mold??" What better gift to give to your ex (or a naughty friend) than Naughty Anus Chocolates?
Wedding and Anniversary Gifts for Couples
When shopping for unique gifts for couples for their wedding, anniversary, or engagement, try something unique that they will remember. Here are some gift ideas outside of the box.
This Personalized Whiskey Barrel Lid looks beautiful hanging on your wall to memorialize your special day. It would be a great wedding guest book alternative or as a wedding or anniversary gift and is made out of a real whiskey barrel. Display it in your home for years to come.
Nothing says romance like a cornhole game! Personalize this beanbag toss game and give it as a gift for a wedding, engagement, anniversary or just because you are fun. It is portable so you can take it with you to tailgates and show off your love. It's a perfect gift for fun couples.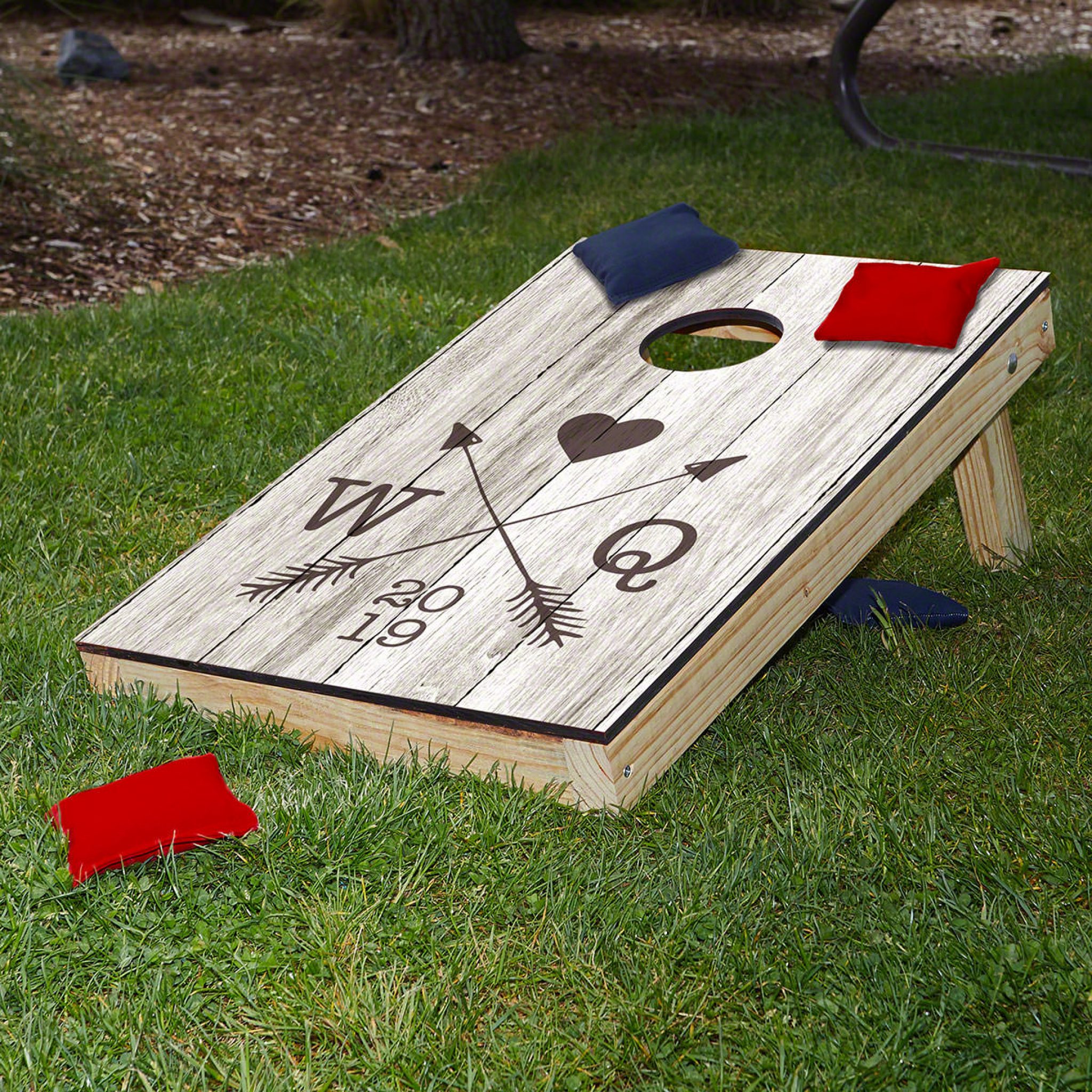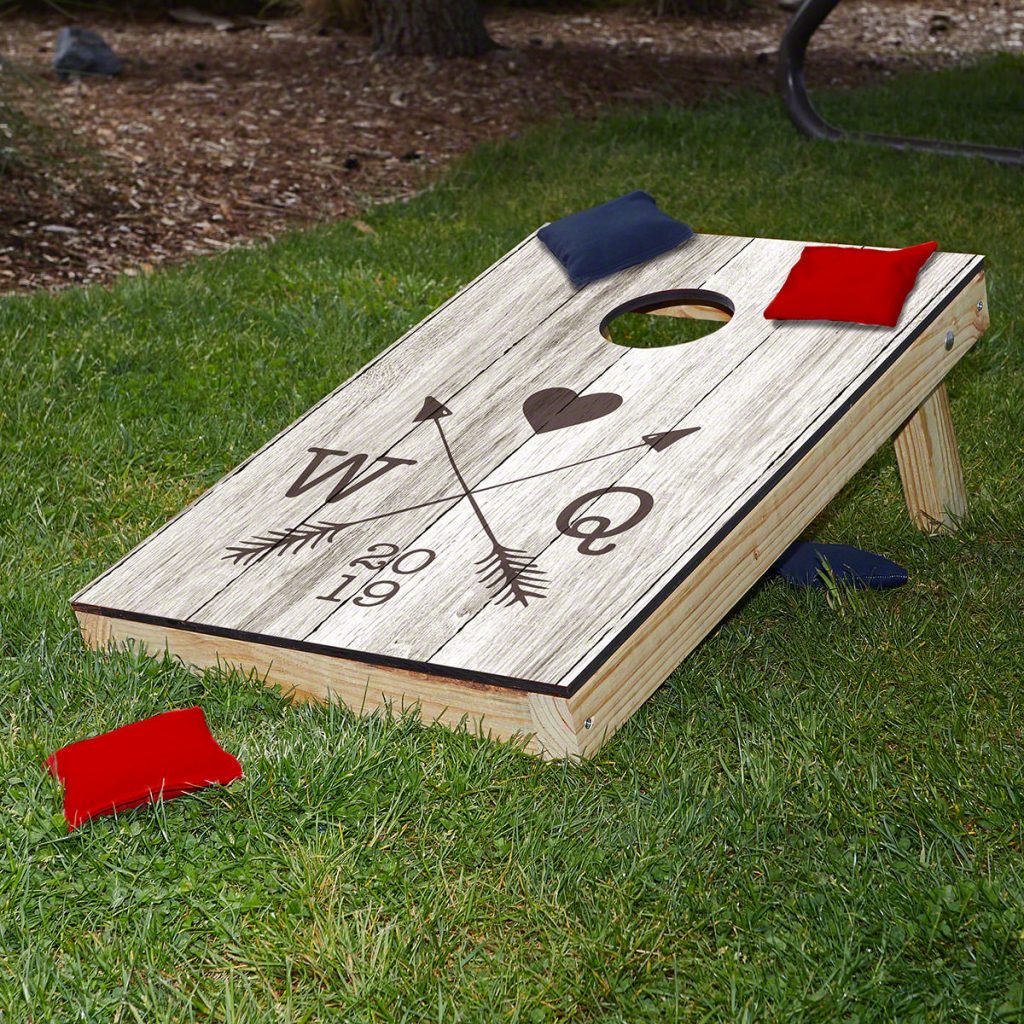 How about this Personalized Street Name Canvas? It is the perfect Custom Artwork for Couples to display on their wall forever. Perfect for weddings, anniversary, house warming, and more. 24″ x 16″ in size, 1.5″ depth.
You no longer have to go to an expensive bar to get an overpriced, delicious cocktail. This smart machine does the work for you with precise deliciousness. Pop the pod into the machine, select the strength and then enjoy! This would be a great gift for the couple who like to host parties and socialize.
These His and Hers Egyptian Cotton Robes make you feel like you are in a fancy hotel room. Perfect for a gift for a wedding, anniversary or housewarming. We received these for our wedding and love them. I practically live in mine… but I'm lazy and don't like wearing day clothes.
These adorable Mr. and Mrs. Coffee Mugs are the perfect gift for a wedding, anniversary, or house warming and they won't break the bank. It comes with two cups, two lids, and two spoons. Help someone's relationship by enabling their coffee or tea addiction.
Couples will love this Personalized Ice Bucket for Wine, Beer, Champagne. It holds 3 bottles of wine and lots of ice and has a stainless-steel liner so you can pour it into it and drink it out of the trough! Customize the font and 3 lines of engraving. Great gift for weddings, anniversary, house warming or just a gift to a couple. It can also be used as mail holder, gardening pot, sangria bowl, beer chiller, key holder, candy bowl, wine cork holder, or condom holder.
This unique custom GPS Coordinates Sign for couples is a great way for them to remember their special wedding day. It comes in MANY colors and fonts and totally customizable. We received this for our wedding and we hang it proudly above our door. Great for a wedding gift, anniversary, valentine's day, or just a gift to express how much you value the day you joined together.
** For ideas to specifically give your woman, check out our Gifts for Women or for your man, check out Gifts for Men. For more unique gifts for couples, check out Gifts for Couples.
Follow us on Facebook!