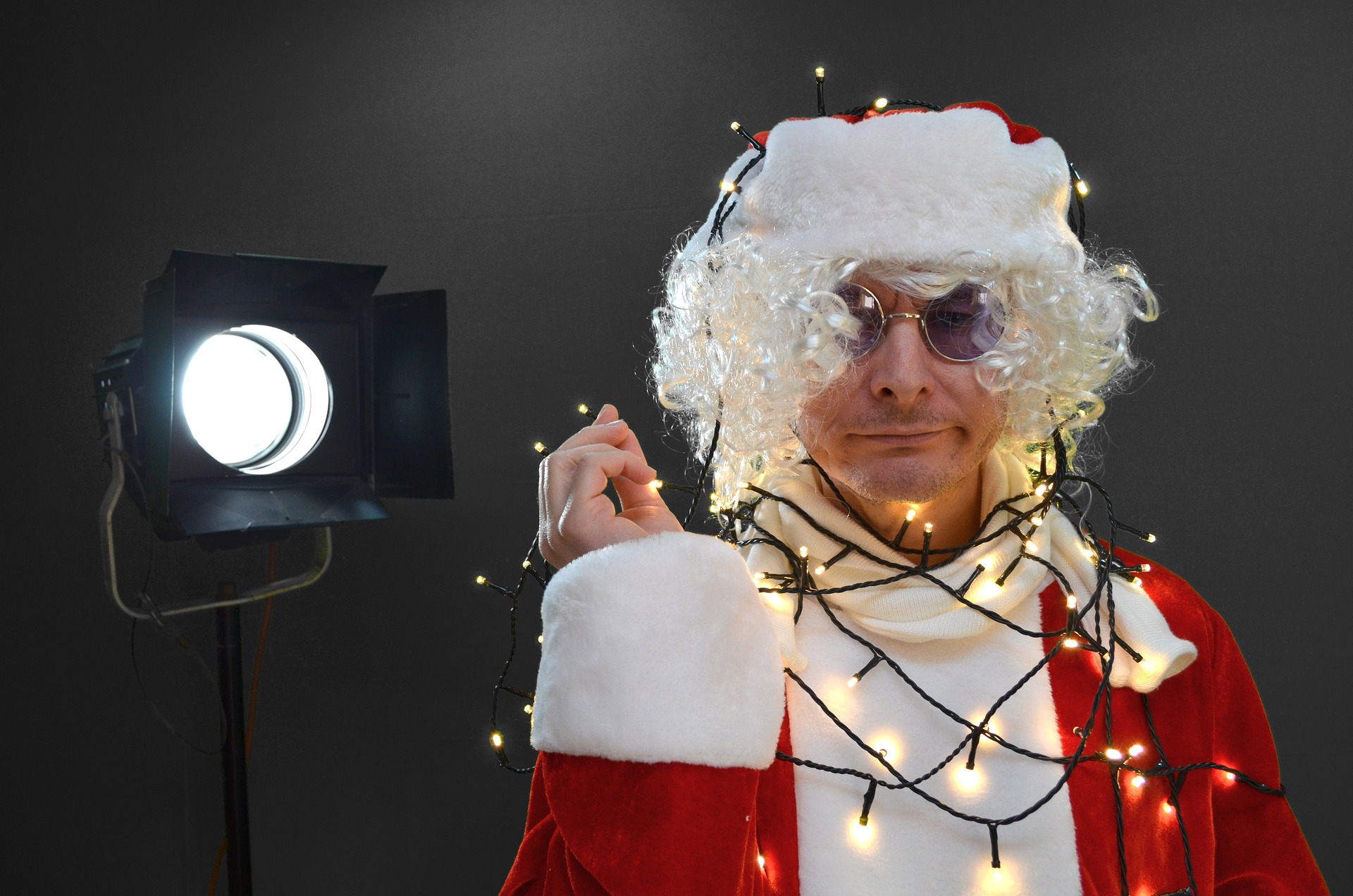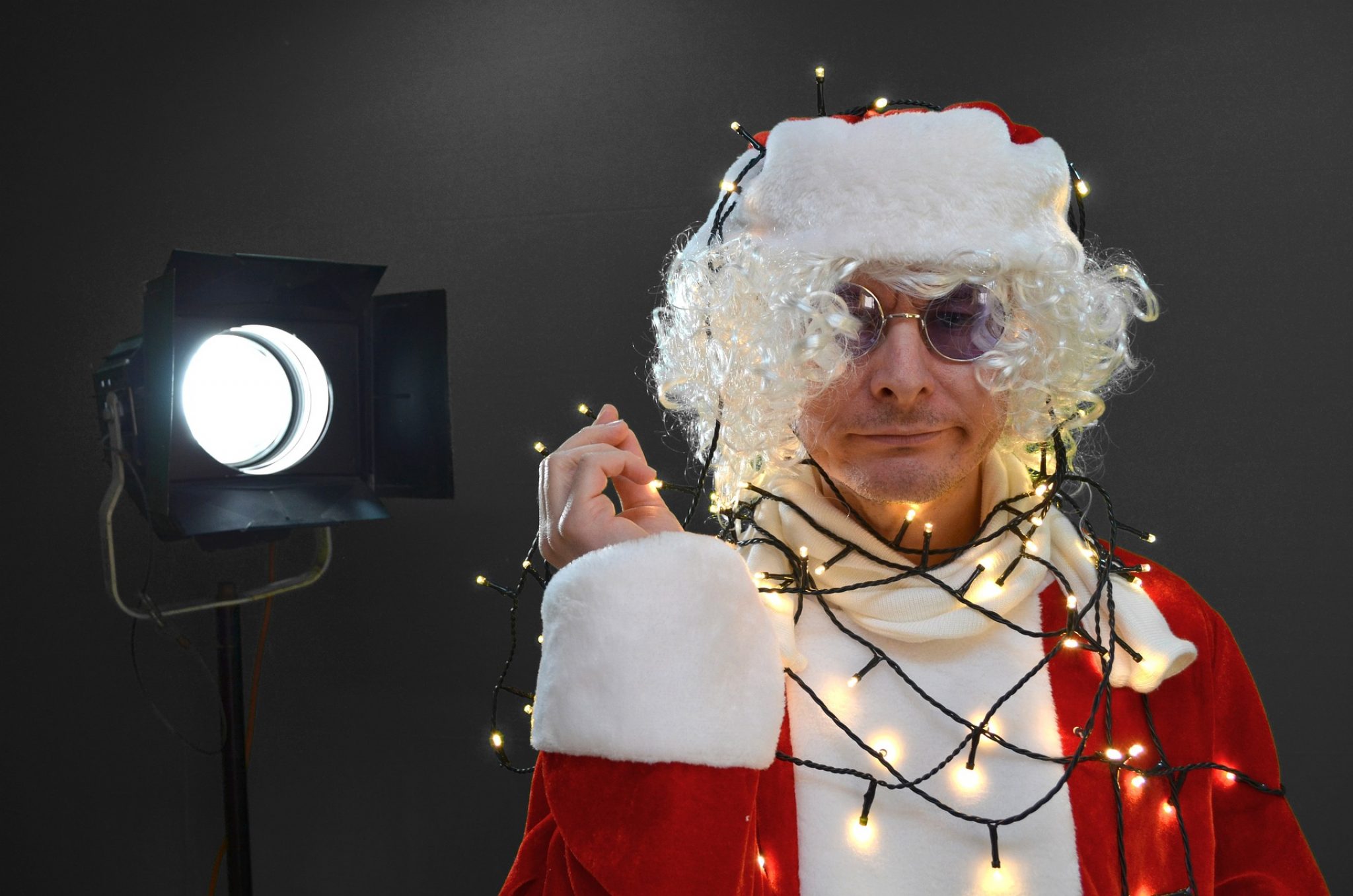 Whether you are looking for White Elephant, Yankee Swap, or Dirty Santa Gift ideas, we've got you covered. Some of these gift exchange gift ideas are hilarious, some are useful, and some are both. But no matter what, your gift will be the talk of the party! So read on for the best dirty Santa gifts you can find!
Funny Planters
Trust me… someone in your group can't even keep a fake plant alive and they will fight till the death for these hilarious succulent planters. I would know because I can kill anything. The "Killer of Plants" in your life knows their weakness and they will happily display these on their counter with their dead cacti. And not that it matters to your "brown-thumbed" friend, but there is a hole on the bottom for drainage or something like that. Dirty Santa gift ideas can be funny AND useful and this is a perfect example of that.
Fart Blanket
This Fart Blanket is one of the funniest Yankee swap gifts you can find. It is 80" x 60" and super soft so it is incredibly cozy but the packaging and included "fart recipe" card bring great laughs. It is available in several colors but you must supply your own farts.
Related: Gifts for Couch Potatoes
Barrel Infused Maple Syrup Set
I have bought this syrup gift set many times for friends and myself. They are barrel infused with various flavors for pancakes, ice cream, pastries, cocktails, or cheese, and the ones that come in a box look super fancy! You can choose between flavors such as smoked pecan wood (pronounced as "pecan" and not "pecan"), apple brandy barrel aged, elderberry, bourbon barrel aged, coffee, ginger root, and more. They basically taste great on everything.
From Crook to Cook: Snoop Dogg's Cookbook
Ok…. I admit it…. I originally bought this as a gag gift because it was humorous that Snoop Dog wrote a cook book. But before I wrapped it, I opened it up and discovered it was actually pretty good. Maybe Mr. Dog gained some skills while hanging out with Martha Stewart or maybe his munchies gave him some culinary insight. Either way, the recipes are delicious and the book is a funny dirty Santa gift that is also useful.
Funny Kitchen Towels
If you are looking for useful but funny Yankee swap gift ideas, these witty kitchen towels are a great choice. We all need kitchen towels and humor. They include sayings such as, "If cauliflower can be pizza, you can be anything" (I'm still jealous of that veggie!), "Alexa, do the dishes" (don't we wish!), "Wash your hands, you filthy animal", and "When in doubt, pull it out".
Edible Anus Chocolates
These not only make a hilarious dirty Santa gift, but they are great for any gag gift or stocking stuffer. I like to include a note that says, "I made these myself", just to freak them out a little more. They are Belgium chocolate so they taste delicious, but the fact they look like someone's bum is a bit disturbing and funny.
Shower Steamers
Shower steamers make a great stocking stuffer or white elephant gift. This set includes eight different flavors and you just throw one in your shower and the hot water releases their aromatherapy scent and makes your bathroom smell like a spa. This set has the strongest scent on the market so they really help you relax.
Related: Realaxation Gifts
Zero F*cks Calendar as a Naughty White Elephant Gift
Life is hard and sometimes you just have to laugh it off and say, "F*&# it". This calendar brings humor to your sucky life with sarcasm and sometimes a bit of swearing (sometimes a lot of swearing). Each day, you pull off a page that has a humorous motivation for the day. Sayings such as, "Finally Friday!", "Get Your Sh*t Together!", and "I'm still F***ing Writing 2020 on Everything".
The Clearly Impossible Puzzle
Giving your friends a gift is fun, but torturing them for months with a brain bending CLEAR puzzle is priceless. No two pieces are the same so it is possible (if you have smart friends) …. But, man o' man, is it hard. They will be thinking of you for months (or years) to come, so be aware that revenge might be around the corner.
Marijuana Waffle Maker
If you are looking for funny dirty Santa gift ideas for your 420 friendly friends, then this marijuana waffle maker will have them fighting over it. Even if you don't hang out with a bunch of stoners, it is still great because you will find out who tokes the ganja so you can judge them or join them. But the best part…. You can also make cinnamon rolls in it when the munchies really kick in.
Tequila Mockingbird: Cocktails with a Literary Twist
This is one of my favorite dirty Santa gifts for a book club or for your cocktail loving friends. But let's face it…. We all join book clubs so we can drink on a Tuesday. This fun cocktail book takes literary masterpieces and makes them better by creating cocktails inspired by them. Cocktails include delights such as The Pitcher of Dorian Grey Goose, The Last of the Mojitos, Romeo and Julep, and more. I like to include a few mini-bottles with the book for an extra fancy touch.
Wine Condoms
I have bought these for friends and myself more times than I would like to admit. They are not only a funny dirty Santa gift, but they are also useful. They are like tiny condoms (similar to the size you used with your ex), and they fit over the top of a wine bottle so your wine doesn't spill in the refrigerator. Sure, you usually drink the whole bottle in one sitting, but on the rare occasion when you can't finish the 2nd bottle, it's a nice way to preserve it until breakfast.
Nature's Dick Pics Calendar
You know when you are out for a hike and you see a weird tree that looks a little phallic but you don't say anything because you don't want to seem like a pervert? Well, you're not some sort of deviant weirdo. We all see what you are thinking. This innocently-naughty wall calendar displays how nature is the reason for your perversion. This is a great dirty Santa gift for anyone who loves nature and a little (or large) nature.
Cheese Lover's Chutney Gift Set for a Yummy White Elephant Gift
This is one of those White Elephant gift ideas that you will want to keep… especially if you love a charcuterie board. All you have to do is throw some cheese on a TV tray and add these fancy chutneys and suddenly you are a gourmet chef. Flavors include red onion relish, orchard apple chutney, red tomato chutney, and autumn chutney with black sheep ale. Yum. Yum. Yum.
Double Sided Burrito Blanket
There are 100s of "burrito blankets" out there but most of them feel like that brown toilet paper in the bathroom in the 70s. They are rough and crunchy and the last thing you want to cuddle. But I searched high and low and discovered this cozy, snuggly, funny dirty Santa gift of a blanket and it is not only soft, but it is double sided so you can make a burrito with your body in any position (I prefer the fajita position). And if burritos aren't your thing, they also have blankets that look like pizza, waffles, cookies, and more.
Fire Con Dumb Heat Resistant Glove
I bought this for my husband mostly because the packaging is hilarious, but we use it for everything. It allows you to grab hot pipes, oven racks, BBQ grills, and more without even feeling it. But the packaging is full of double entendre so it is one of those funny dirty Santa gift ideas that will make the whole room laugh.
Naughty "All I Want for Christmas" Sweatshirt for a Really Dirty Santa Gift
When it comes to dirty Santa gifts for adults who are a bit naughty (or a lot naughty), this dirty sweatshirt will get the laughs.  Sure, you could use it for a gift exchange for women or your LGBTQIA+ group, but it might be even funnier in a group of straight men who are prone to homophobia. We know they want it.
"Most Likely To" Game for White Elephant Gifts for Family
This game is surprising fun with your innocent family AND your freaky friends. It gives you prompts and you vote for who it most likely represents.  Prompts include things like "most likely to have a 20-minute conversation with Siri" (definitely me), "wakes up with half of a burrito in bed" (also me but that's a plus because I get hungry in the morning), and "just wants to cuddle" (definitely not me, because I'm still cuddling with my burrito).
Magnetic Decision Maker
Life used to be so much easier when we could just shake our Magic 8 Ball in order to make major life decisions. Now that we are adults, people look at us weird when we do this, but now we have a solution. This magnetic decision maker looks classier and adultier but can still guide us on the important stuff in life. You will want to hold on to this dirty Santa gift so you know what stocks to buy in order to become rich.
Tipsy Tower Drinking Game
Remember when we used to write our own rules on the Jenga game in order to get the party started? No? That was just me? Ok, never mind…. This game takes Jenga to the next level with dares, drinking tasks, and more. It saves a ton of time not making your own and now I'm wondering why I didn't think of selling this a couple of decades ago. I could have been rich by now.
Bread Slippers "Loafers"
Silly slippers are fun but slippers with a good pun are even better. In case you missed it the first time (like me), they are called "loafers". Everyone needs slippers but these add some humor to your pre-coffee morning. They have a few options of different types of bread, in case you prefer a butter roll slipper over a baguette.
Funny Candle
Everyone loves candles so that's why these funny candles are great Yankee swap gift ideas. They have various sayings such as, "I take baths because it harder to drink wine in the shower", "Don't do coke in the bathroom", and "would poop here again".
PooPouri Gift Set
I use this poopourri set for dirty Santa gifts, housewarming gifts, or as a gifts for my butt-stinking friends. It comes in a few different scents and it is safe for the septic system. You just spritz the toilet water and it prepares the bathroom for you stench.
Coochie Tissue Holder For One of the Weirdest Dirty Santa Gifts
I'm embarrassed to add this one but I'm even more embarrassed that I've actually given it in a dirty Santa gift exchange multiple times and my weird friends fought over it every time. It is completely customizable so feel free to ask for red pubes or longer labia to make it even weirder. It's not for every White Elephant party, but it is for some.
What is the Difference Between Dirty Santa vs. White Elephant vs. Yankee Swap?
Dirty Santa, White Elephant, and Yankee Swap are basically the same game but depending on where you live, you may call it one or the other. They all entail bringing a silly gift and stealing it from one another.
How to Host a Dirty Santa, White Elephant, or Yankee Swap Gift Exchange Party:
Hosting a White Elephant gift exchange (also known as Dirty Santa or Yankee Swap) is easy and so much fun. It takes the pressure off of trying to buy an expensive gift for someone that they might not even like.
Invite your guests to your Dirty Santa Gift Exchange and let them know the parameters ahead of time. Pick a price limit such as $10, $20, $30, etc… and let the guests know.
Each guest brings one wrapped present and annonomously puts it on the table. Do NOT write your name on it.
Then you write numbers on little pieces of paper and put them in a bowl. If there are 20 people, you will have the numbers 1-20 written. Ball them up so you can't see which number is written on them.
Each person pulls a number out of the bowl. And the person who pulls #1, gets to pick a wrapped gift. They unwrap it in front of everyone.
The person with #2 gets to decide if they want the the gift already opened, or a wrapped gift. If they decide to steal the gift, then the person who they stole it from gets to open another gift or steal from someone else.
A gift can only be stolen 3 times.
A gift exchange can be played with adults, kids, coworkers, family, or anyone who likes to have a good time.
What are the Best Dirty Santa Gifts, White Elephant, and Yankee Swap Gift Ideas?
The best White Elephant Gifts (and Dirty Santa and Yankee Swap gifts) are silly gifts that make you laugh. Look for the most ridiculous gift you can find and you will be talked about for years to come as the best Yankee Swap gifte giver around.
For more White Elephant gift ideas, check out our Funny Gifts.
Follow us on Facebook for daily updates of unique gifts for the whole family.