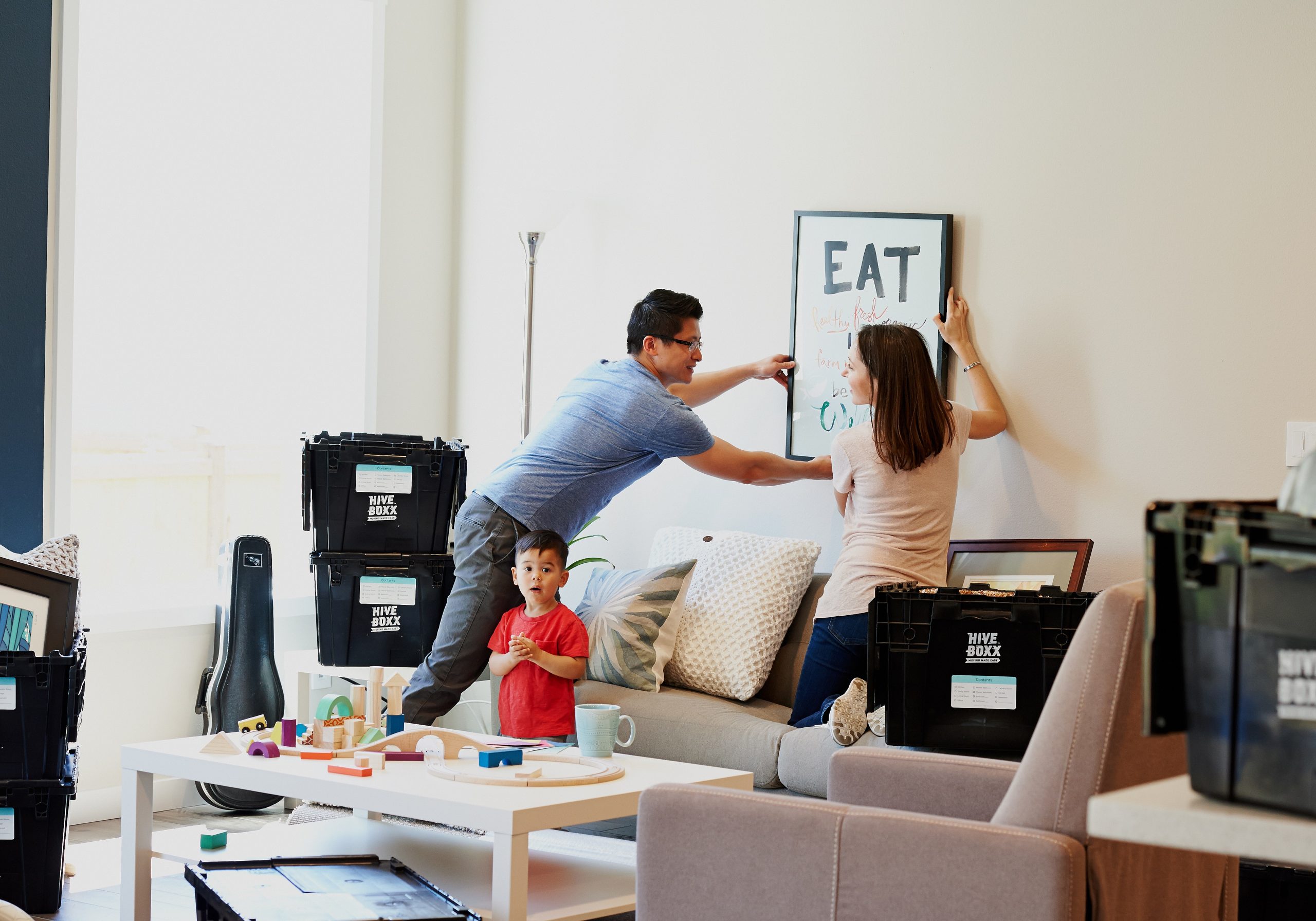 Moving is one of the top five most stressful life events that you can have, so those who move could really use a housewarming gift. I know this first hand because we are in the midst of moving from a small condo into a large house so I feel like we need everything but I'm too stressed and busy to buy anything. You could just give them a basket of cleaning supplies and toilet paper or a bottle of wine or vodka and I am sure they would love it. But if you are looking for something a bit more creative, keep reading.
These housewarming gift ideas for couples range from gifts for those moving into their first home, downsizing, upsizing, or just moving to a new place.
This wooden personalized wall wine rack with glass holder will look gorgeous in their home. It holds 4 glasses, and 5-6 wine bottles or other similar sized liquor bottles. Customize it with their name or any saying you want and it is very high quality so it will stand the test of time. Great gift for those who enjoy wine or other booze.
Many new homeowners won't know how their house works or what to do when something goes wrong. These books help them understand what is going on when something is clogged, blocked, smoking, exploding, or more.
This fun contraption smokes your food or cocktails to give them an interesting, deeper flavor. Plus, it is fun to use.
New homeowners like to keep their home looking fresh, so get them some agate coasters to protect their furniture.
Let's face it, when you get a new home, you want to entertain but you don't always have a stocked bar. Help them build it with this basket of booze and tell them you want an invite.
This amazing contraption has everything you need to grow six delicious, fresh herbs right in the comfort of your home. It has an automatic light so there is no need to worry about putting it near a window. It grows in water and it tells you when it needs more water. You can also buy more pods when you want to try something else. No more guessing and killing plants! Great gift for couples who like to cook.
Every house needs one of these cozy Sherpa throw blankets to snuggle on the couch. Find out their home colors because there are several to choose from.
If their new house has a barbecue, give them a BBQ set or vegetable grilling basket so they can cook up some smokey meat for you!
If you have friends with a sense of humor, these books put a new spin on the old-fashioned guestbook. These bathroom guestbooks allow guests to write in them with quotes, drawings, autographs, love notes, and more. Great gag gift for new homeowners.
Nothing says class like a fancy whiskey decanter so they can display their booze in style.  This one is shaped like a globe and is beautiful in any home. Great for anyone who likes to imbibe in the good stuff.
Other housewarming gift ideas for couples are small appliances. If they are moving into their first home or upsizing, they probably don't have any fun appliances.  How about an air fryer, ice cream machine or a fondue set, because everyone loves ice cream, fried food, and cheese!
Help them make their home smart with the Echo. That way, when they are exhausted from moving, they can sit on the couch and ask Echo to play their favorite song or make them a to-do list.
This tabletop fireplace can be used outdoors or indoors and adds a nice ambiance for get-togethers. It's a great housewarming gift for those who entertain or for the romantic couple.
If you want to splurge, jazz up their outdoor space with the Backyard Wooden Cooler. It is sturdy and can hold up to 100 cans plus ice, so it works great from backyard parties, decks, BBQs, and the pool. It has an insulated, galvanized steel liner to keep your drinks cold… but who are we kidding… you will be drinking them fast anyway. Comes with a drainage spout and a bottle opener, so sit back and relax and enjoy. Great housewarming gifts for those who entertain in the backyard.
For more housewarming gift ideas for couples, check out our Gifts for Couples section or our blog on Unique Gifts for Couples on Valentine's Day and Weddings.