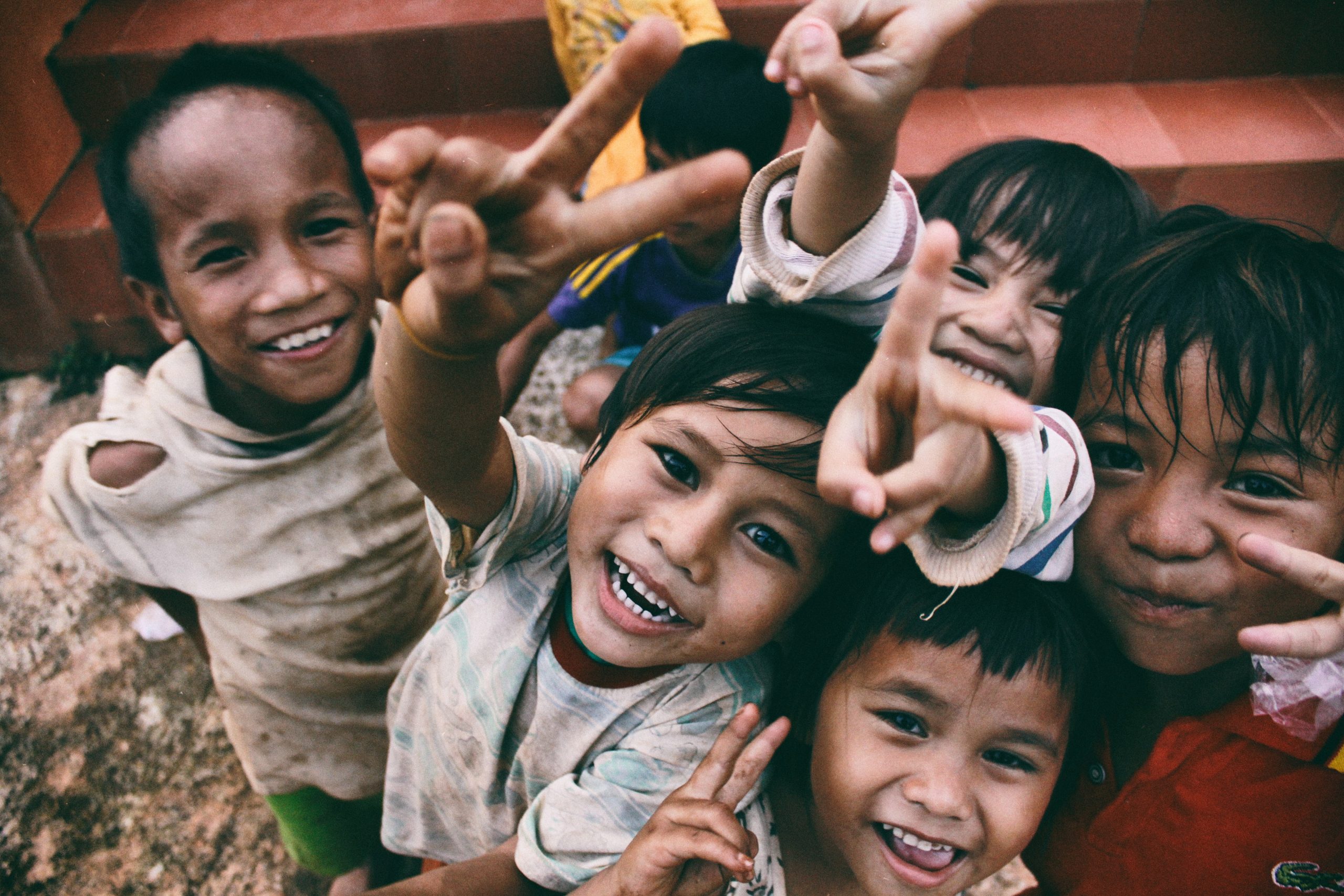 I was with the Peace Corps in Belize from 2006 to 2010 and it was the best time of my life. It was sometimes awesome, sometimes lonely, but always memorable. When you are living in a foreign country, gifts from home mean so much more, so I compiled a list of the best gifts for Peace Corps volunteers. Some of these you can give before they leave the country and some make great care packages while they are serving.
** Hint: When sending care packages, the flat rate boxes from the post office work great so you can just fill them up with goodies.
Related: Gifts for Environmentalists
Solar Panel
Very often, electricity is not readily available once a Peace Corps volunteer gets to their site, so a solar panel is very appreciated. They also often go hiking, camping, and other wilderness activities, so it's nice to be able to bring your electricity with you. This one is nice because it can hook to your backpack and charge while walking.
How to Shit Around the World
Let's face it… Peace Corps volunteers travel to some pretty remote places and water and sanitation are not always the best. This leads to parasites, diarrhea, and other uncomfortable tummy situations. This book approaches these issues in a hilarious way to discuss how to avoid getting sick and what to do when you do. Did I mention that it is funny?
Chaco or Teva Water Shoes
Before I left for the Peace Corps, I saw that many people recommended Chacos or Tevas shoes because they were waterproof, sturdy, practical, and comfortable.  But I thought they were hideous and refused to buy them. I was shopping with my mom and I told her I would "never" stoop to that level because they were not my style. But within 6 weeks of arriving in-country, I ruined 4 pairs of shoes from the rain, mud, and rough terrain.  I emailed my mom and said, "Remember those awful shoes? Can you PLEASE send me a pair?" I wore them daily for 4+ years of Peace Corps service of rough terrain and weather, and they are still going strong 10 years later.  Somehow, they now look stylish because I became used to them. They are a staple of volunteers in humid or hot locations, so it will help them fit in and survive. I consider these to be the absolute best gift for Peace Corps volunteers, so if you can only pick one, go with this.
Waterproof Bluetooth Speaker
Peace Corps volunteers get together with other volunteers often and it's nice to play some tunes while hanging out.  A small, Bluetooth speaker is easy to fit in their backpack while visiting friends. This one is waterproof and can clip on a purse or backpack so you can listen to music even while hiking so it's one of my favorite Peace Corps volunteer gifts.
Related: Gifts for Hikers, Campers, and Outdoorsy People
Large Backpack
Peace Corps volunteers travel within their host country often, along with neighboring countries, and it is one of the perks of serving.  Because of this, they need a good, large backpack that fits them well and can hold their stuff. The larger backpacks can fit as much as a large suitcase, but they are easier to transport in rough terrain. This one also has a detachable day pack for when they want to do a day trip.
Life Straw Water Bottle
Sometimes drinking water isn't readily available and when it is, the cost can add up. It was extremely hot where I was stationed so I would drink two gallons of water a day and it was always difficult to find. This Life Straw water bottle cleans the water in the bottle so you can drink puddle water if needed.
Quick Dry Towel
Since Peace Corps volunteers often need to condense their luggage while traveling in-country, it's nice to have a towel that is small enough to fit in your backpack and one that dries fast even in humid weather. These are great for volunteers serving in any country whether in a rural location or a busy city.
Waterproof Camera
One of the best Peace Corps volunteer gifts is a camera because then they can document their experiences and enjoy the pictures for years to come. This camera is waterproof and ultra-durable to withstand the harsh lifestyle. It's also compact so it is easy to carry anywhere.
Sample Size Toiletries: Towels, Cream, Shampoo, Razors, Chapstick, Laundry Soap, Tide Pens, etc..
It doesn't take much to bring excitement to a Peace Corps volunteer's life.  Go to the aisle where they sell sample sizes (or the Dollar Store) and fill up a box with various comforts from home.  I always loved getting random goodies. Or you can just sit in your pajamas at home and find stuff like me from Amazon.
Tampons or Menstrual Cup
Sanitary products are not readily available in some countries and when you can find them, they can be expensive.  I used to have to bribe someone to sneak tampons in like contraband every time they visited Mexico or the USA. Menstrual cups are gaining popularity amongst Peace Corps volunteers and they make it easier to deal with your monthly cycle.
Portable Espresso and Coffee Maker
Each country has its own coffee and they all taste different.  Many of them only have instant, so if you are a coffee lover, you may start to crave American coffee like crack.  Having a small, portable coffee maker can help you wake up in a great mood. This one makes 1-3 cups in about a minute and doesn't have the bitterness and high acidity like the french press and it's one of the highest-rated you can find.
Coffee
It's great to have some fancy coffee from home.  At times, you get tired of the local instant coffee and want something yummier.  Send some delicious flavors or their favorite brand to spice up their day. This bundle has coffee from around the world. Peace Corps volunteers love to travel and are interested in other cultures, so they will be excited to try coffee from Ethiopia, Papua New Gunia, Brazil, Kenya, Columbia, and more.
Jerky
While serving in Belize, I ate rice and beans for every meal and I started to crave meat really bad.  Meat wasn't readily available in some villages, so I was thrilled when my family sent me a box of jerky. It lasts a long time and doesn't need to be refrigerated so it makes the perfect snack to get your protein. This pack comes with 10 pieces of exotic jerky sticks: alligator, elk, buffalo, kangaroo, ostrich, pheasant, venison, and wild boar.
Seasoning – Ranch, Onion Dip, Taco, etc.…
I know this sounds weird, but after a while, you start to miss flavors from home. Send them some spice packets so they can make some food that will remind them of home. Try some packets of onion dip, ranch, taco seasoning, BBQ, or guacamole. Any spice will do.
Magazines
While living abroad, you can become incredibly disconnected from the world and not have any idea what is going on.  My family sent me some old magazines (US, People, Cosmopolitan, etc..) and it was nice to catch up with pop culture even if they were several months old. So buy them for yourself, and then throw several of them in a box with some snacks for an evening of entertainment.
Hard Drive or DVDs for Movies
While you are in the peace Corps, you have a lot of down time. For me, every day at 6:00 pm, the mosquitos would come out so bad that I had to hide under my mosquito net. Watching movies helped to pass the time until the bugs calmed down. So get a hard drive and fill it with movies for them. This one can hold up to 600 movies! If you don't have movies, then just give them the hard drive. I'm sure they can find some to add to it.
Headphones or Airpod Pro
While serving in the Peace Corps, I spent a huge amount of time on busses and headphones helped pass the time. There are times you just need to tune out, so they helped a lot.
Card Games, Cards Against Humanity
Card games are great when you are just hanging out with the locals or other volunteers. There are lots of options; regular cards, Cards Against Humanity, Exploding Kittens, and more.
Photos and Letters from home
It is always nice to receive letters and pictures from home. I would take them out to read often and I made a photo album to share with my local friends and host family. You get lonely some days, and it's a nice way to warm your heart.
Skincare
The weather in many countries can wreak havoc on your skin. I think I aged 15 years while serving abroad from the elements and not having proper skincare products. Send their favorite or some fun products you find. It's always fun to try new stuff!
Face Masks
These are always fun to get in a care package. We rarely have the opportunity to pamper ourselves while serving, so these are compact, easy to mail, and fun to try. Plus, they are great for your skin! This variety pack comes with 24!
Waterproof Phone Case
If they take their smartphone with them, give them a waterproof phone case so that they can take pictures while snorkeling and so it doesn't get wet when the sky opens up and it pours. This one is clear on both sides so you can easily take pictures underwater or in the rain without struggling to remove your phone.
Journals
I went through several journals while there.  So many exciting things happen on a daily basis that you want to document it all.  It is wonderful to read them in the years to come so a nice journal comes in handy and makes a great Peace Corps volunteer gift.
Stamps and Stationery
If you want to receive letters from your Peace Corps volunteer, send them some stamps and stationery to make it easier for them. This PC volunteer gift is really a gift for you since you will be able to stay in contact with them.
Snacks and Food
Any snacks or food from home are great to receive in a care package. Nuts, candy, Twinkies, cookies, trail mix, and more. Anything that looks yummy!
Sauces from Home: Arby's, Taco Bell, etc.…
I know this one sounds ridiculous, but it was one of my favorite gifts I received. When I was living in Belize with the Peace Corps, I started to miss the flavors of home.  I loved the local food, but after a while, I just needed something familiar and comfortable.  My sister sent me a giant box of Taco Bell and Arby's sauce and it made a huge difference.  I don't even eat fast food, but there was something homey about those sauces. You can just go to the restaurants and pick up some packets for free or you can find some bottles here.
Supplies for Their Dog (if they adopt one):  Flea Collar, Treats, etc..
If your volunteer is a dog lover, there is a good chance they will adopt a dog at some point.  Many other countries don't pamper their furry friends as much as we do, so send some treats for them like a flea collar.
For more ideas for the best gifts for Peace Corps volunteers, check out our Gifts for Men section or our Gifts for Women section. Our Gifts for Travel section also has a lot of gifts to make their trip comfortable.
Follow us on Facebook!