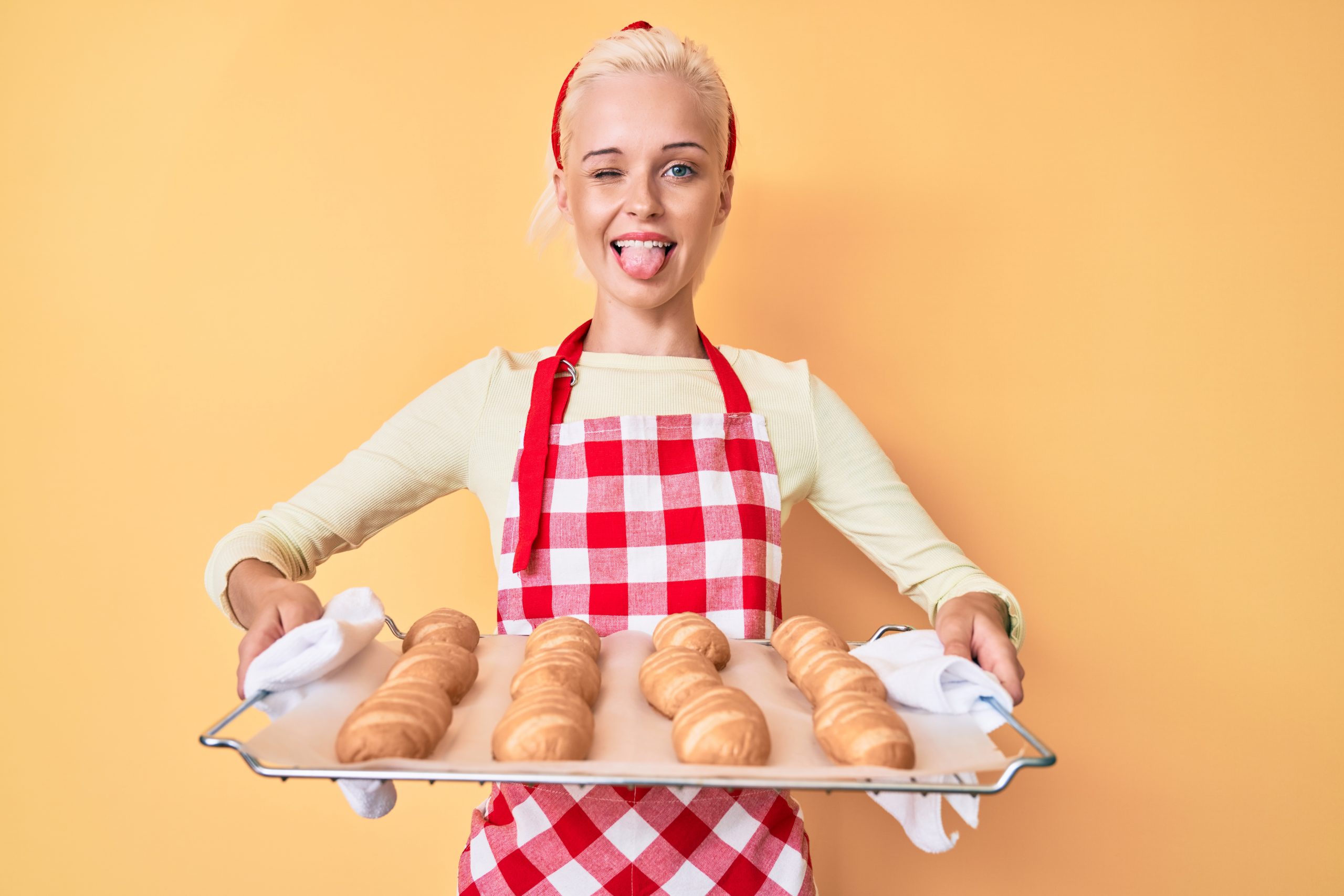 Whether you're an aspiring professional baker or you're getting into baking for the first time, you need to know which things every baker needs in order to be able to make delicious baked goods. There's really no getting around it: you need to invest in the best baking tools and equipment to be able to bake properly.
Here are the ten essential baking tools and other things every baker needs to impress your friends and family with your baking prowess.
Oven Thermometer
Temperature is a critical factor when it comes to baking; if you don't set the temperature of your oven correctly, you're going to end up with a failed final product. The problem is that ovens can produce different temperatures. Unless you're investing in a professional-grade oven, your oven might run hot or cold. This can affect the cooking time and outcome of your baked items.
You need a reliable oven thermometer to be able to correctly gauge the temperature of your oven. Hitting the right temperature is essential even for the simplest baked goods like breads and cookies, but if you're working with finicky food items like soufflés, even the slightest variation in your temperature can result in a "sou-flop".
I like this oven thermometer because it is waterproof and somehow I always get them wet and it comes in several fun colors to fit any kitchen decor.
Hand Mixer
A hand mixer will be your best friend in the kitchen because of how versatile it is! You can use a hand mixer to mix ingredients, whip up egg whites, and cream butter and sugar. If you invest in a higher-end mixer, you can even get additional attachments such as a dough hook and a balloon whisk,
Whether you're making sweet or savory recipes, a hand mixer is a must-have in any baker's kitchen. For hand mixers, you can even invest in a hand mixer with a stand to make your baking easier.
This is one of the best hand mixers out there with 5-star reviews all over the internet. It doesn't take up much space and it comes in various colors. It's made by KitchenAid and they have long been known for quality.
This is one of the things every baker needs if they are planning on starting their own baking business. It can not only mix, but it can knead, stir, fold, cream, beat, whip, and it can probably also take care of the kids. It doesn't mention that last one, but we are pretty sure it can if you just give a beater full of batter and let them be while you drink your wine.
Digital Food Scale
One of the key principles in baking is that measurements have to be accurate and precise. Many professional bakers swear by a digital food scale to measure out ingredients by weight, instead of using measuring cups and spoons.
You might have noticed this trend on many cooking shows and cookbooks lately. Bakers would measure their ingredients by weight rather than by mass, as this would result in a more accurate amount.
This one is the highest ranked and it is 9 x 6.3 so it is large enough to measure any food, yet small enough to easily store in your cabinet.
Rubber Spatula
Just like a hand mixer, a rubber spatula is another versatile and useful tool in a baker's arsenal. It's one of those things that every baker needs because you can do so many things with it, from mixing and folding ingredients by hand, to scraping down the sides of your bowls. You can also use spatulas to spread frosting on baked goods.
These are great because they won't melt or crack, they don't have any crevices to trap food, and they come in many colors.
Want more baking hacks and tips? The pro bakers from Bella Cupcake Couture are happy to help you out. Go to www.bellacupcakecouture.com.
Flour Sifter
A flour sifter is handy to help aerate and loosen flour. This helps create lighter and fluffier baked goods. A flour sifter also helps break up flour and remove clumps.
Rolling Pin
Any good baker worth their salt knows that a rolling pin is a must-have in the kitchen, as almost every baking recipe calls for the dough to be rolled out. If you're working on a budget, you can opt for a plastic or wooden rolling pin, but if you want to invest in a high-end rolling pin, a marble rolling pin is the best option.
Marble rolling pin can be placed in the refrigerator. A cold rolling pin surface prevents the dough from sticking to the surface. What's more, if you're working with dough that has cold pieces of butter worked into the dough such as for croissants, the cold surface will prevent the butter from melting.
Cooling Racks
After baking, cooling racks are essential for your baked items to rest. Whether you're making cookies or cakes, these food items need to cool down before you can decorate them. This one is three-tiered so you don't have to take up valuable counter space while cooling your cookies.
Assorted Baking Pans
There are many types of baking pans out there, from the basic square pan, to muffin tins, to specialized pans such as a Bundt cake tin. You need to decide what baked goods you'll be making regularly to help you choose the right baking pans for you. This set is amazing because they stack together to save a ton of cupboard space.
Assorted Mixing Bowls
Having an assortment of mixing bowls in different sizes is both convenient and necessary for bakers. In most recipes, you'll typically be using more than one bowl at any given time, and you wouldn't want to keep having to wash a single bowl over and over. This set has 7 mixing bowls with lids so you don't have to pour stuff into another Tupperware bowl in order to save it for later.
Kitchen Scissors
A strong and sharp pair of kitchen scissors is handy to have in your kitchen. You can use it to cut up parchment paper, open packages, and even snip up herbs for garnish. This pair of kitchen scissors can cut meat and bones, scale fish, cut vegetables and pizza, and you don't even need a cutting board. It also has a bottle opener, scale scraper, and nutcracker. It's basically like a cool multitool for the kitchen. It's not only one of those things every baker needs, it's one of those things everyone needs.
Conclusion
So, now you know the things every baker needs to have in their kitchen to start baking. Of course, the list is not limited to the ten items mentioned above. There are many other baking tools out there that you can buy as you expand your baking repertoire. Over time, you might find that you need a pastry cutter to help break up butter in your dough, or a Microplane grater to grate fresh spices into your dish. All of these tools can be useful in a baker's kitchen, and the more you learn about baking, the more you'll want to have these tools at your fingertips.
For more ideas of things every baker needs, check out our Gifts for Foodies section. Or check out our gift guide on Gifts for Chefs and Foodies. Or for other unique gifts, browse through our Gifts for Women.
Be sure to follow us on Facebook for daily updates on unique gifts for the whole family.