30 Unique Gifts for Chefs and Foodies
Whether there's a semi-professional pastry chef or a total culinary newbie on your holiday list this year, get them a unique gift to set them apart in the kitchen. From fun global food subscriptions for foodies to once-in-a-lifetime travel experiences to personalized essential kitchen tools, show the chefs in your life that you know just what they need.
These are the top 30 Unique Gifts for Chefs and Foodies to please all levels of cooks––and eaters––in your life. And the best part about equipping your loved ones with one, or several, of the following presents? After the holidays, you've earned at least one great meal! (If you don't find something here, check out our Gifts for Foodies for more gift ideas.
Edible Gifts for Chefs and Foodies
Because every discerning palate should be recognized, give the gift of new flavors, and a full belly with these delicious edible gift ideas. Whether you are a professional chef or a couch potato who eats snacks out of a trough, you are going to love these foodie gifts.
Spice of the Month Subscription
Introduce new world flavors every month with this spice subscription. From Japanese furikake to berbere from Ethiopia to Apple Pie Spice, every month will bring a slew of new recipe inspiration.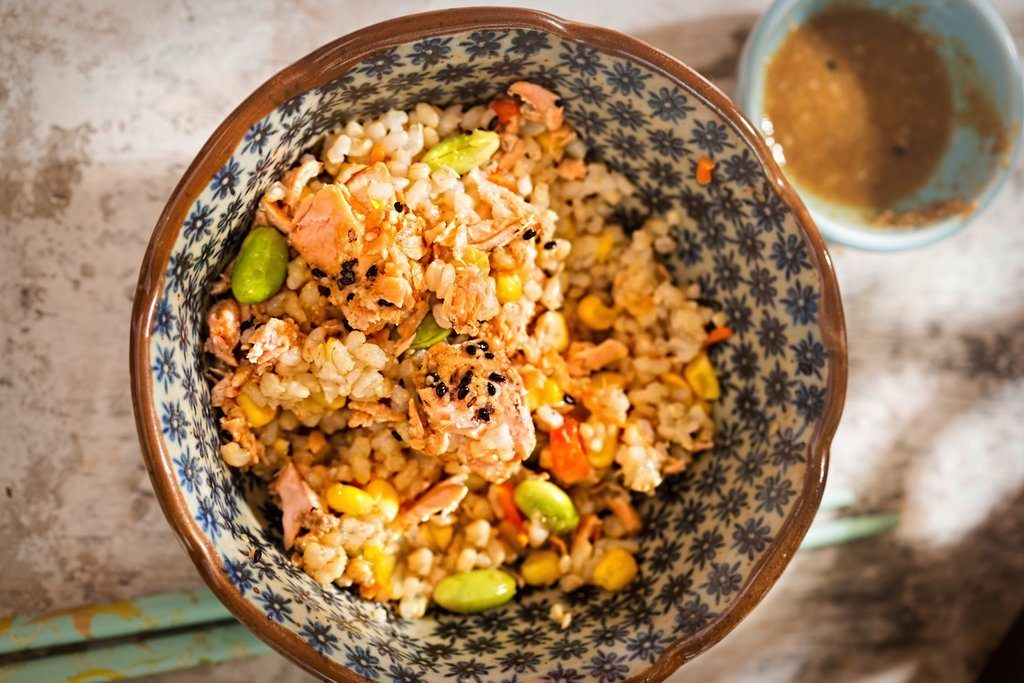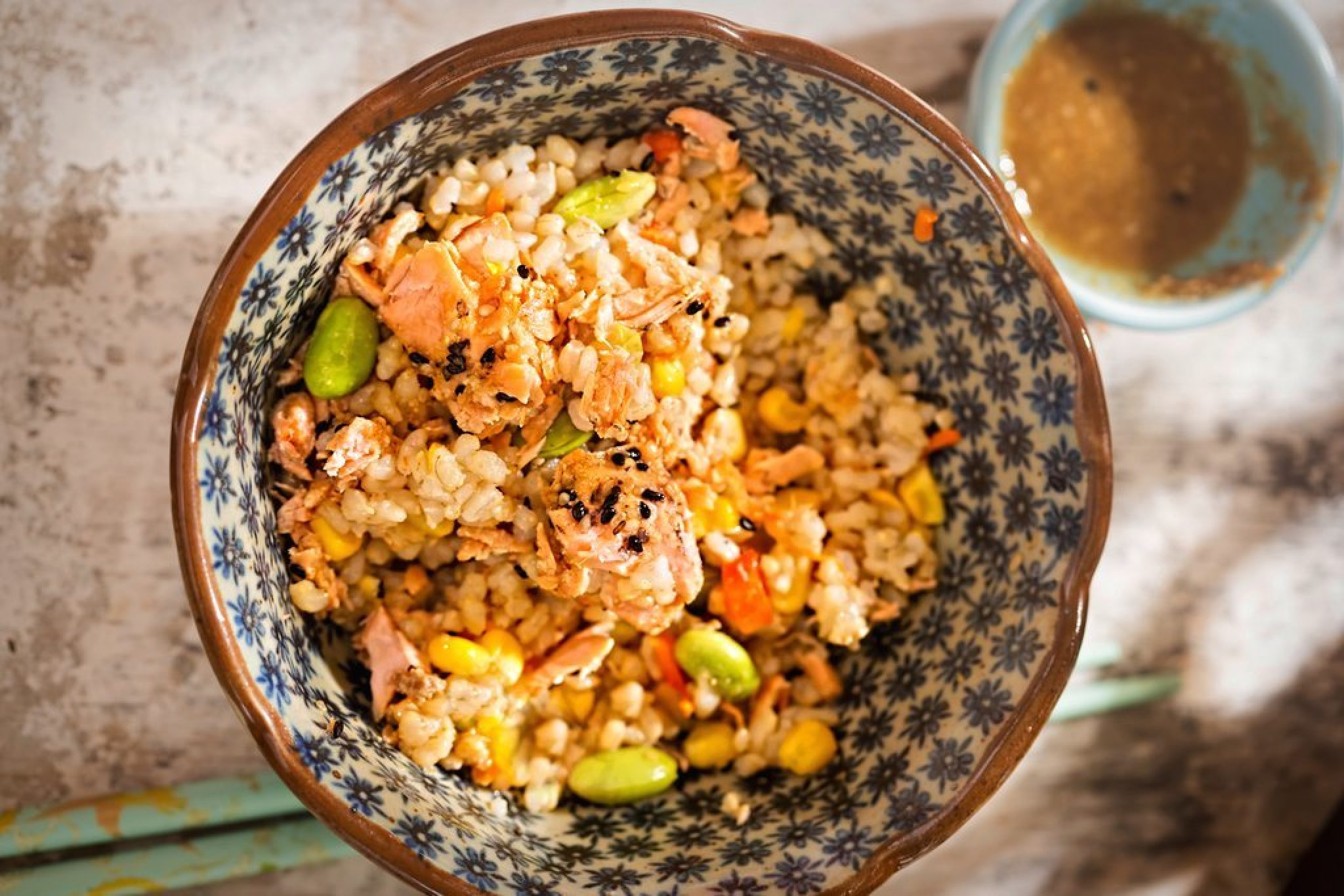 Barrel-Aged and Infused Syrup Gift Set (under $25)
This isn't your plain old pancake syrup from the 1500s. With flavors like barrel-aged bourbon and infused vanilla and cinnamon, they can be used on ice cream, meat, salads, and more…. Even pancakes become a gourmet meal.
Foodie of the Month Club from Mouth
Each month, you receive delicious, artisan foods to try. Some of the items included in past boxes: cocktail mixer, peanut butter chocolate bars, specialty pickles, popcorn with white truffle oil, garlic hot sauce, salami, and more.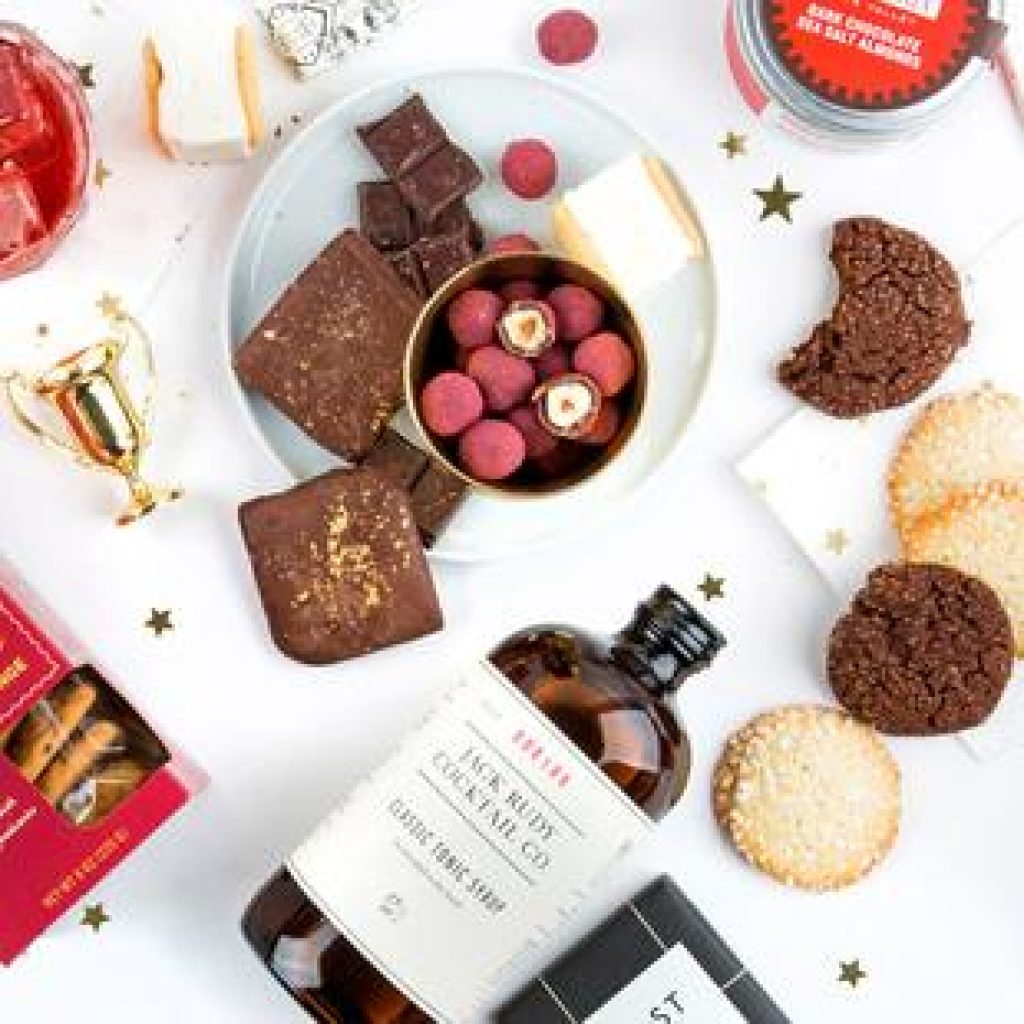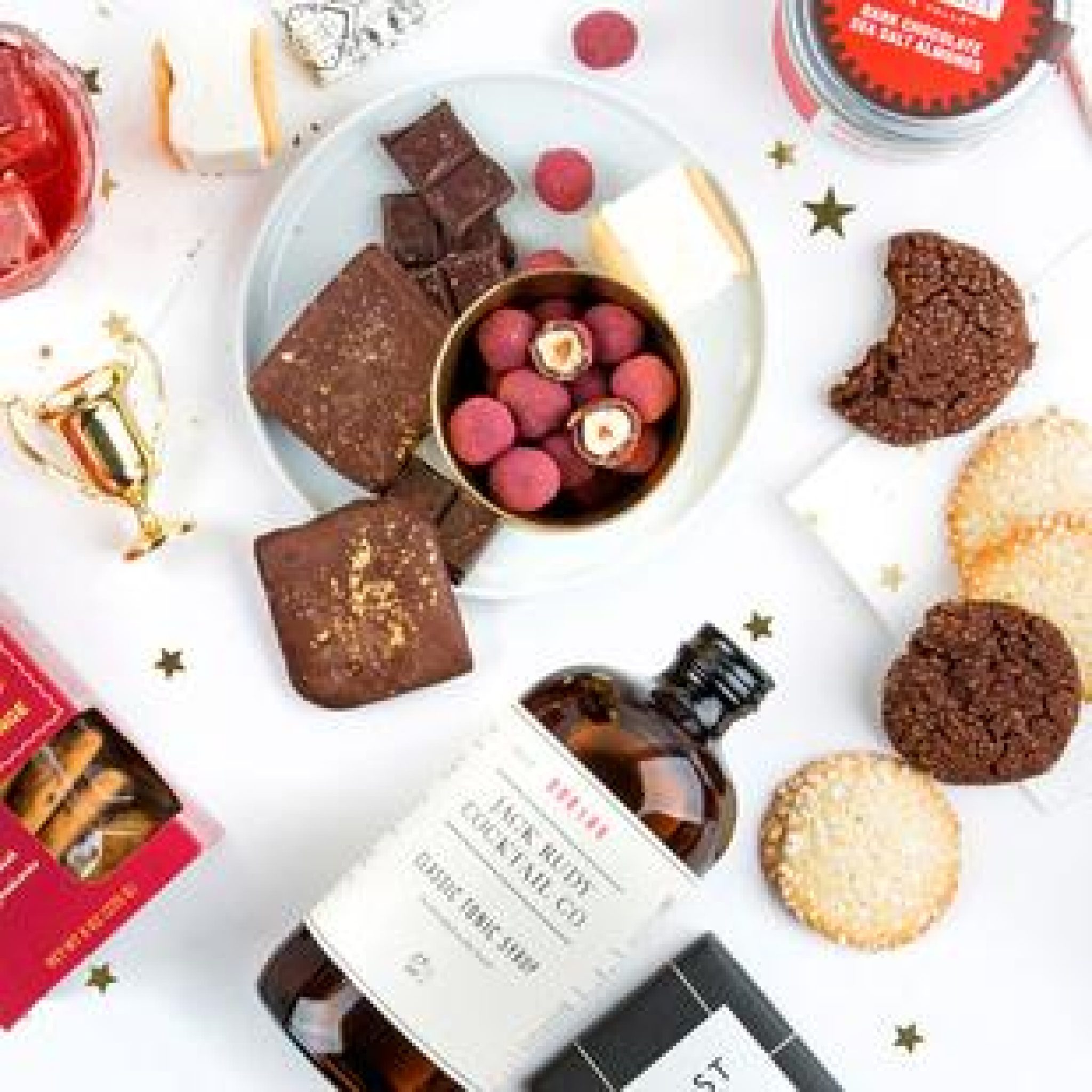 Cheese Making Kit
This cheese-making kit is so easy, even a child (or me) can do it. Make up to 40 batches of cheese in an hour with 10 different cheese options. I made mozzarella and queso blanco and it was soooo good! It was a fun, family bonding activity and it turned out delicious.
Subscription to CrateChef
Each month, CrateChef sends you a box of 5-7 items that are curated by a different chef, cookbook author, or cooking show star. The items include pantry products, kitchen tools or gadgets, cookbooks, and more. It's like receiving a gift from a famous chef every month!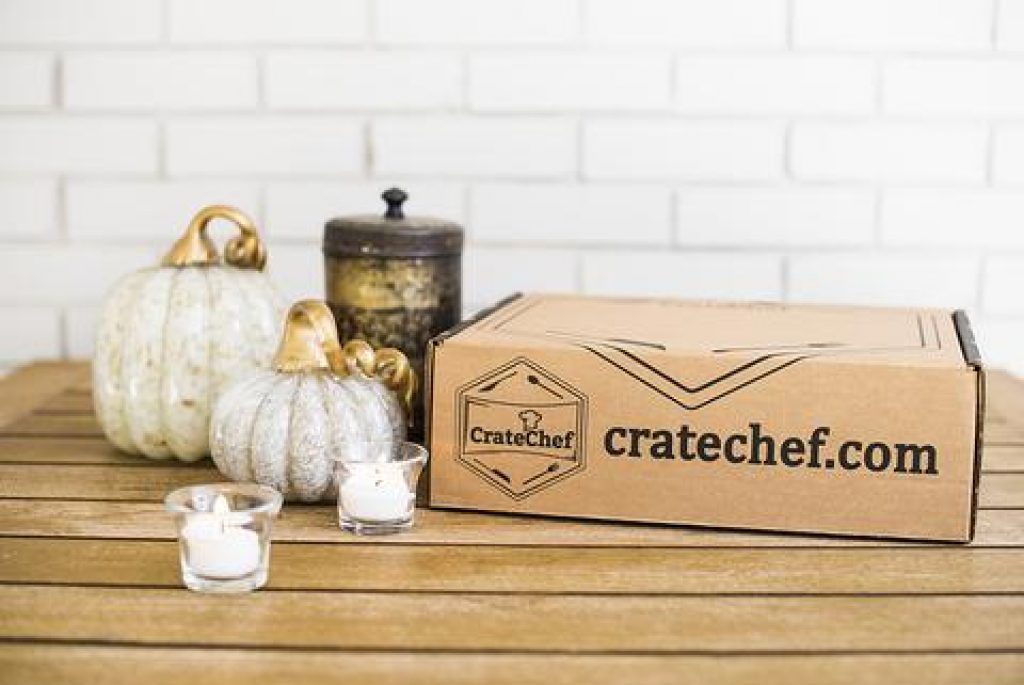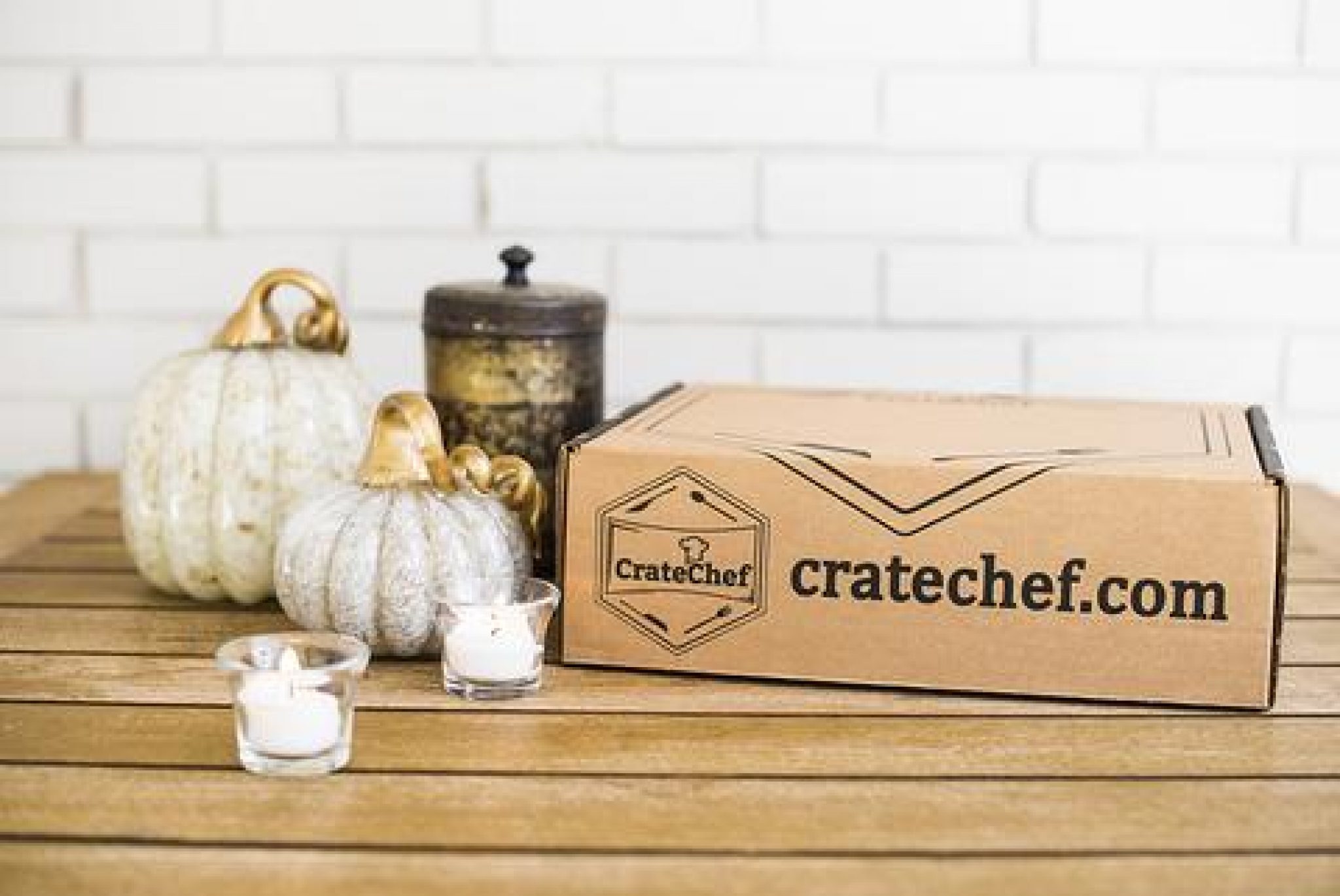 Salt Sampler
Even the most adventurous eater probably hasn't tried all of the diverse salts in this sampler. With one gift, you can bring flavors from around the world in one kitchen.
Olive Oil of the Month Club
The gift that keeps on giving: your friends will be amazed by the variety, fragrance, texture, and stories behind each of the olive oils they enjoy on this subscription. Plus, each month's bottle comes with artisan breadsticks for dipping. Subscription gifts for chefs are the gift that keeps on giving.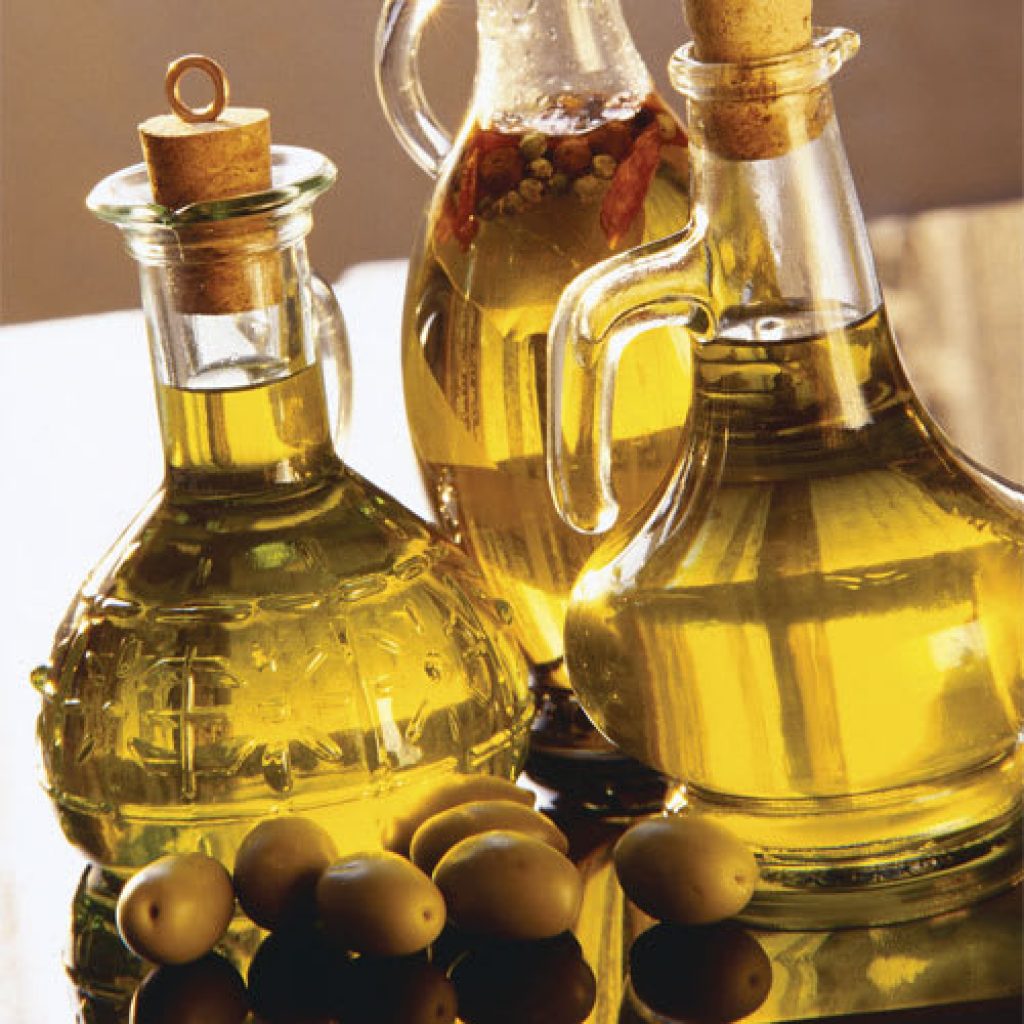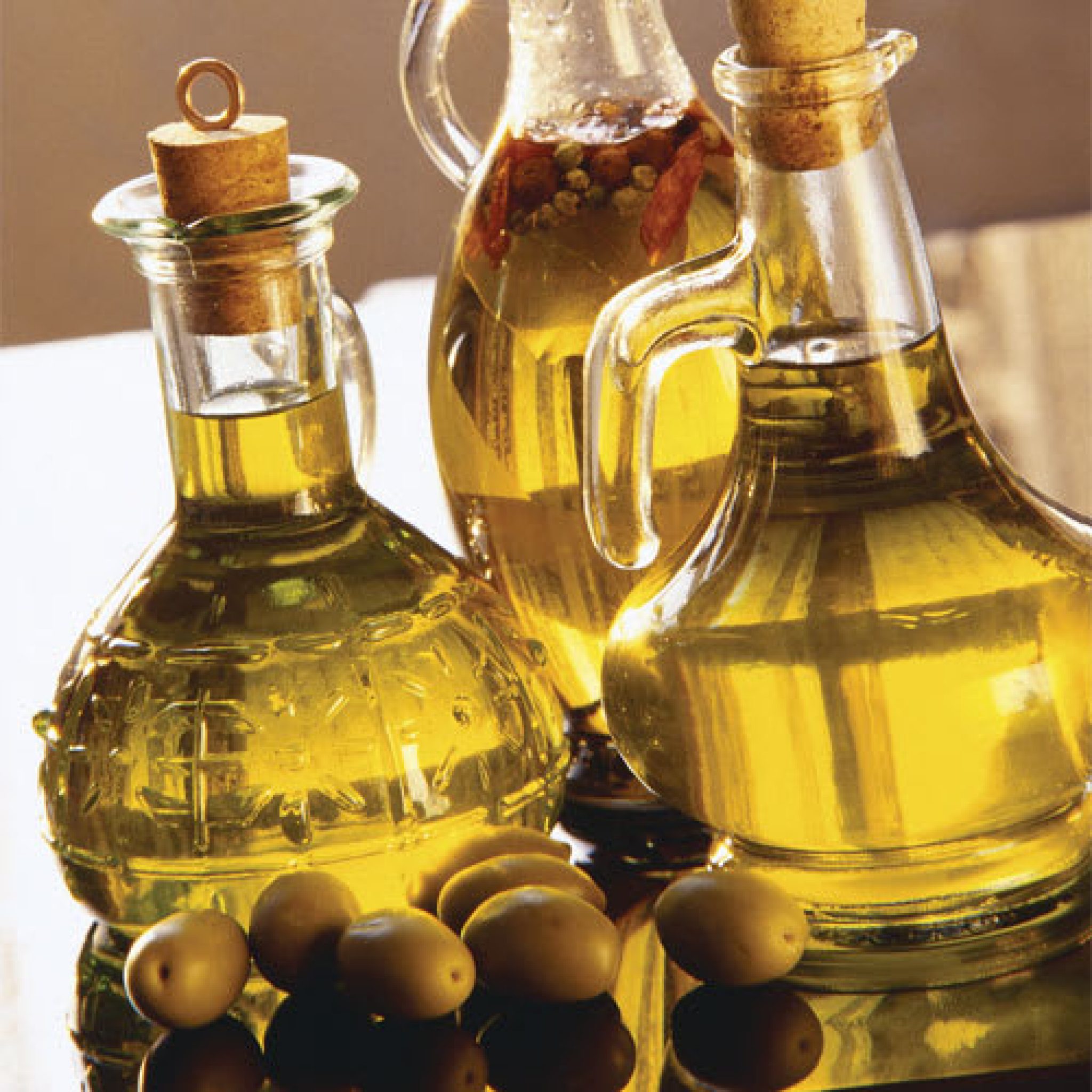 Global Snack Subscription Box from Universal Yums
Each monthly box from Universal Yums features beloved snacks from a different country around the world. From Egyptian Date Jam Biscuits to Salty Pineapple Candy from Thailand, the curious eater in your life will never run out of new flavors and textures to sink his teeth into.
DiBruno Bros Gift Basket
Everyone loves the thrill of unpacking a gift basket, and the curated collections offered by Di Bruno Bros always offer a special moment. From specialty cured meats to one-of-a-kind house-made antipasti and snack mixes, you can find something to delight every taste bud in their gift offerings.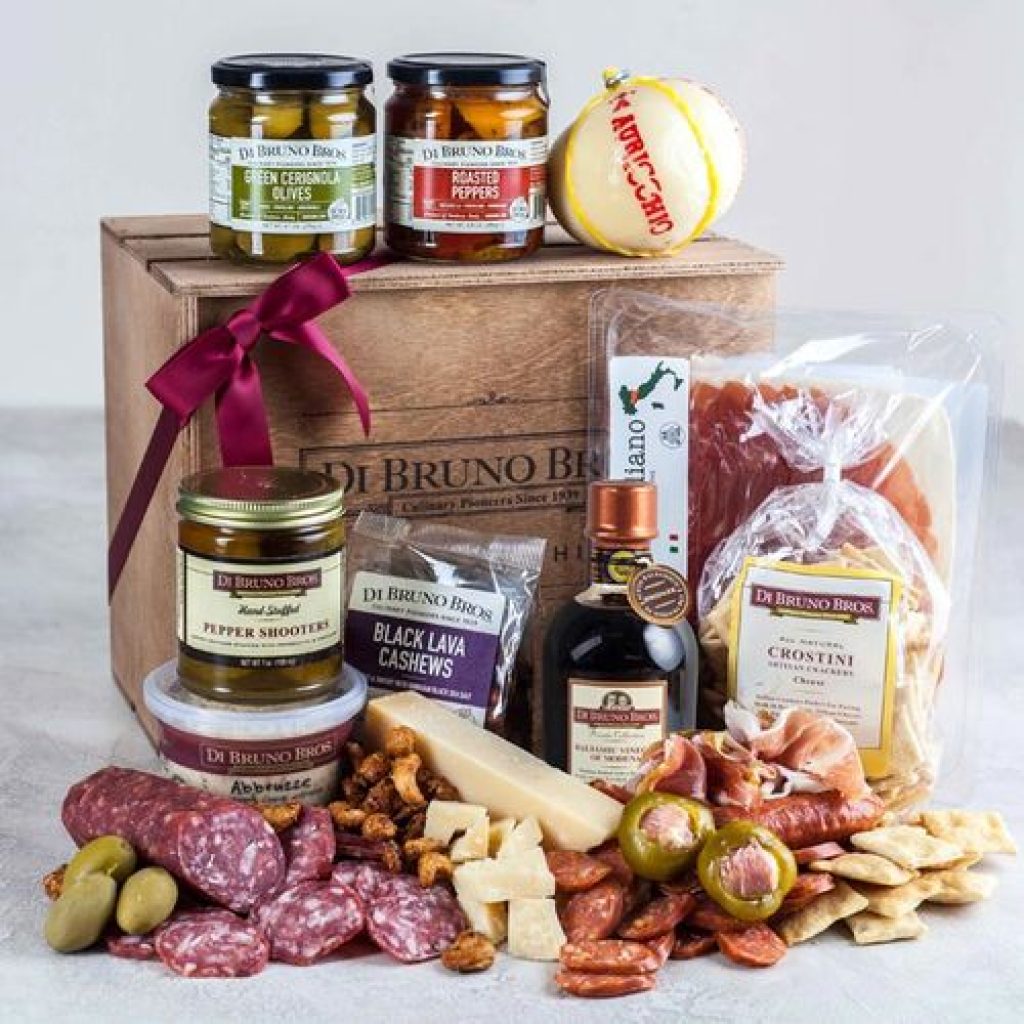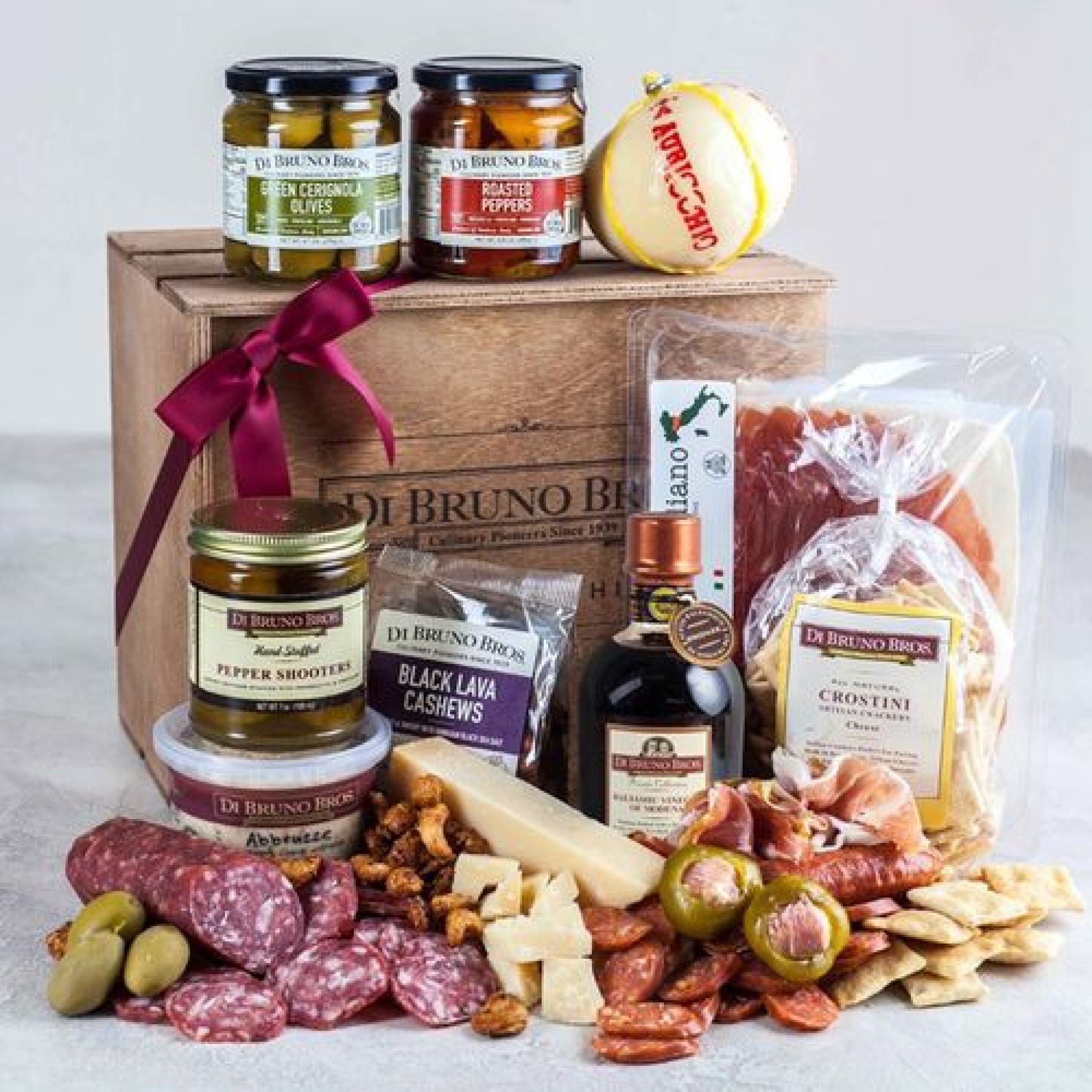 Unique Chef Equipment Gift Ideas
These are the best gifts for cooks who love their gear. From new cooking techniques to beautiful pieces to display, these items are perfect for outfitting a new or well-used kitchen.
Molecular Gastronomy Kit for Home Chefs
Share the joy of learning a new skill in the kitchen. Even advanced home chefs can learn a thing or two from this scientific kit, which includes everything you need to know about how to incorporate molecular gastronomy into your home-cooked meals. It allows you to turn any liquid into tiny caviar-type balls, or make noodles of chocolate. Soon enough, you'll be dining on a meal made entirely out of globules, foams, balls, and gels.
Hand-Held Cold Smoking Gun
This portable handheld smoking gun comes with a dome and wood chips for at-home smoking, inside or out. Let your friend enjoy smoked meats, cocktails, cheese, vegetables, and fish all year long!
Hand-Carved Recipe Stand
This stunning and intricately carved mango wood recipe stand is a true statement piece. Not only is it eye-catching, but it's also useful, especially for that chef in your life who always has dough on her hands. Keep her cookbooks clean in the most beautiful way possible with this stand.
Wooden Spice Rack with Bubble Jars
This is the perfect gift for cooks with a design flare. Cute bubble-shaped jars are a fun and inviting way to display dried spices. Each spice rack is handcrafted in France.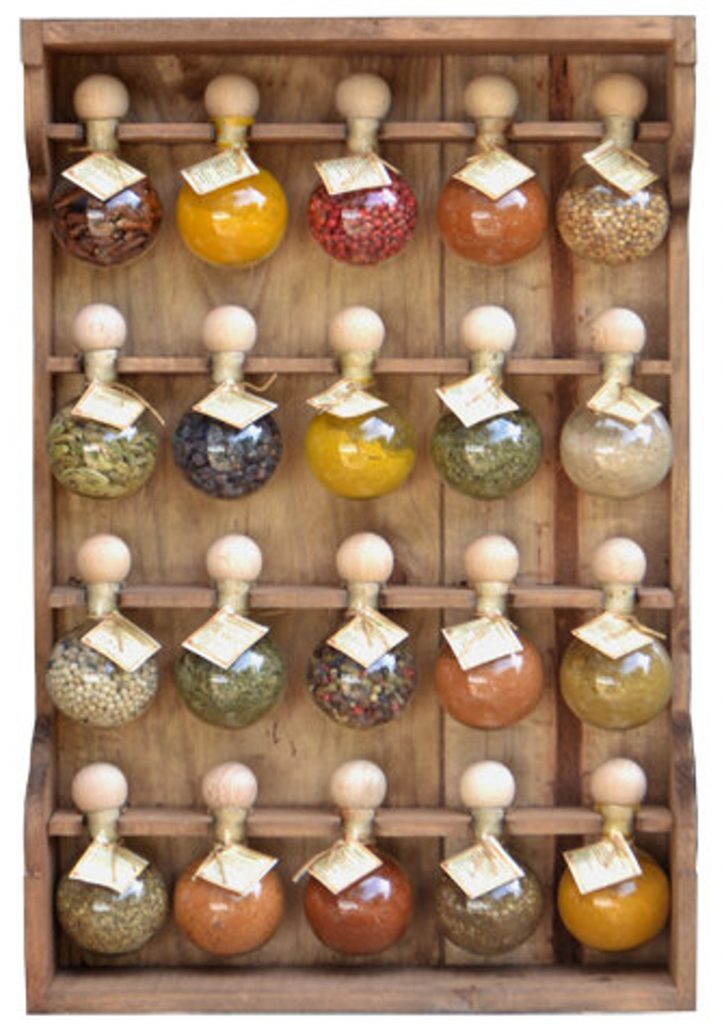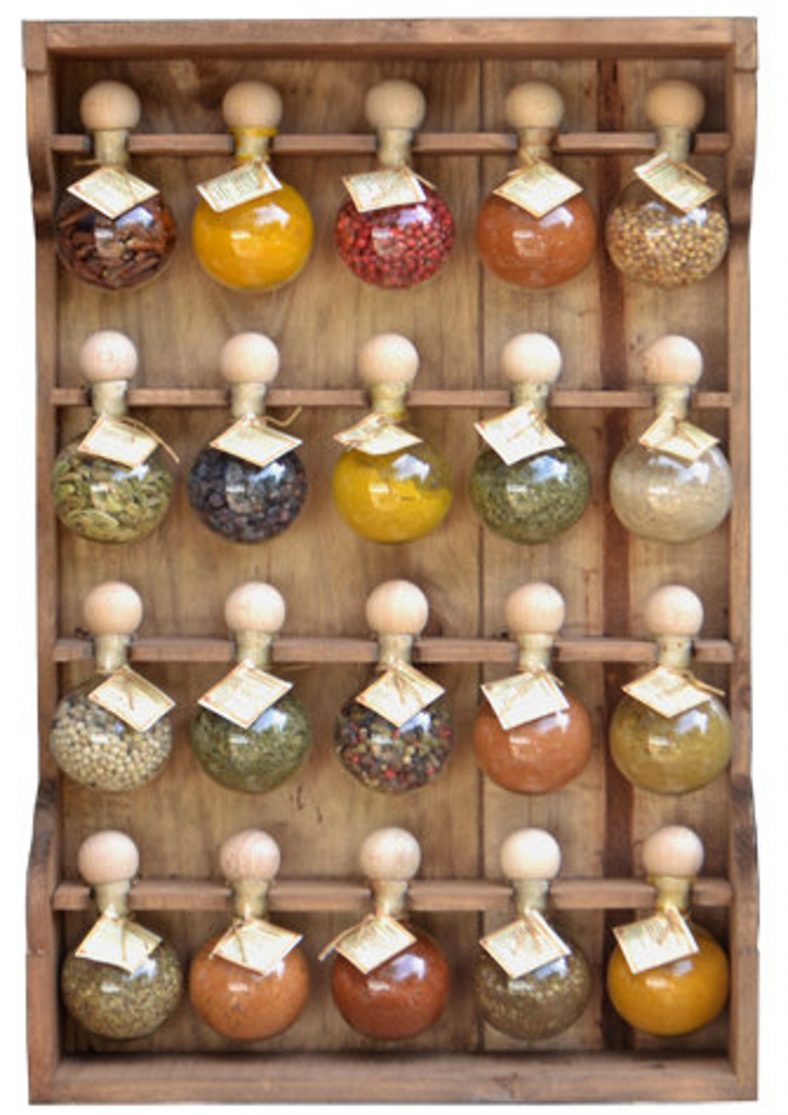 Aerogarden Herb Garden
Let your friends bring their green thumb indoors with this countertop herb garden. Even the most frustrated gardeners will have success harvesting fresh basil, oregano, cilantro, and other fragrant herbs with this foolproof growing system.
Sous Vide Precision Cooker
There is no better way to cook everything perfectly every time. It attaches to any pot and lets you cook at the perfect temperature so it ensures no burned edges, no raw centers, and no flavors escaping for their freedom.
Himalayan Salt Block
Introduce the chef in your life to the fun and different world of cooking with a Himalayan salt block. Heated or kept cold, this beautiful countertop piece infuses meat, poultry, and seafood with intense flavor.
Personalized Gifts for Chefs
Add a personal touch to your gift with an engraved or monogrammed gift. You can be sure that loved ones have never received a gift quite like one of these before. Here are our favorite personalized gifts for chefs…
Personalized Cutting Board (Under $25)
This beautiful wooden board is a perfect gift for a wedding, anniversary, or birthday. Personalized with a heartfelt touch, this board will last a lifetime.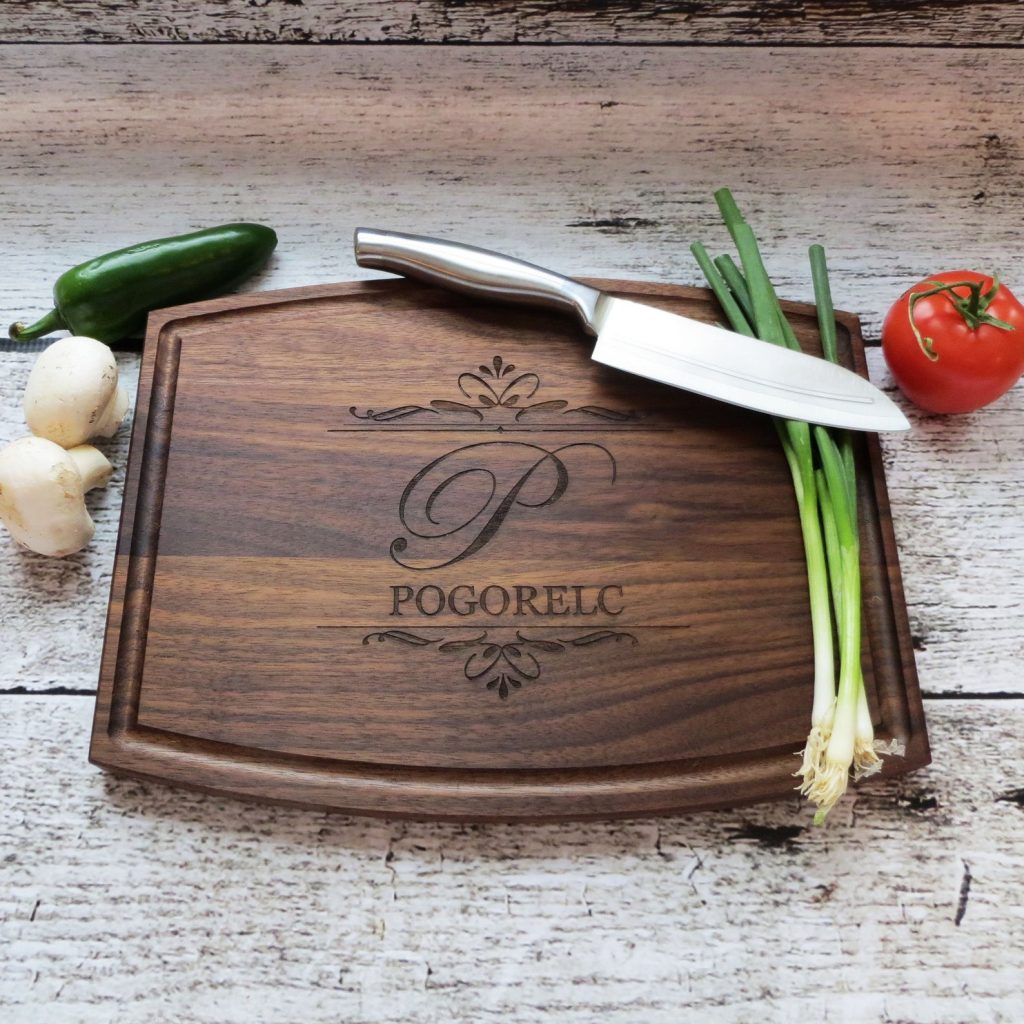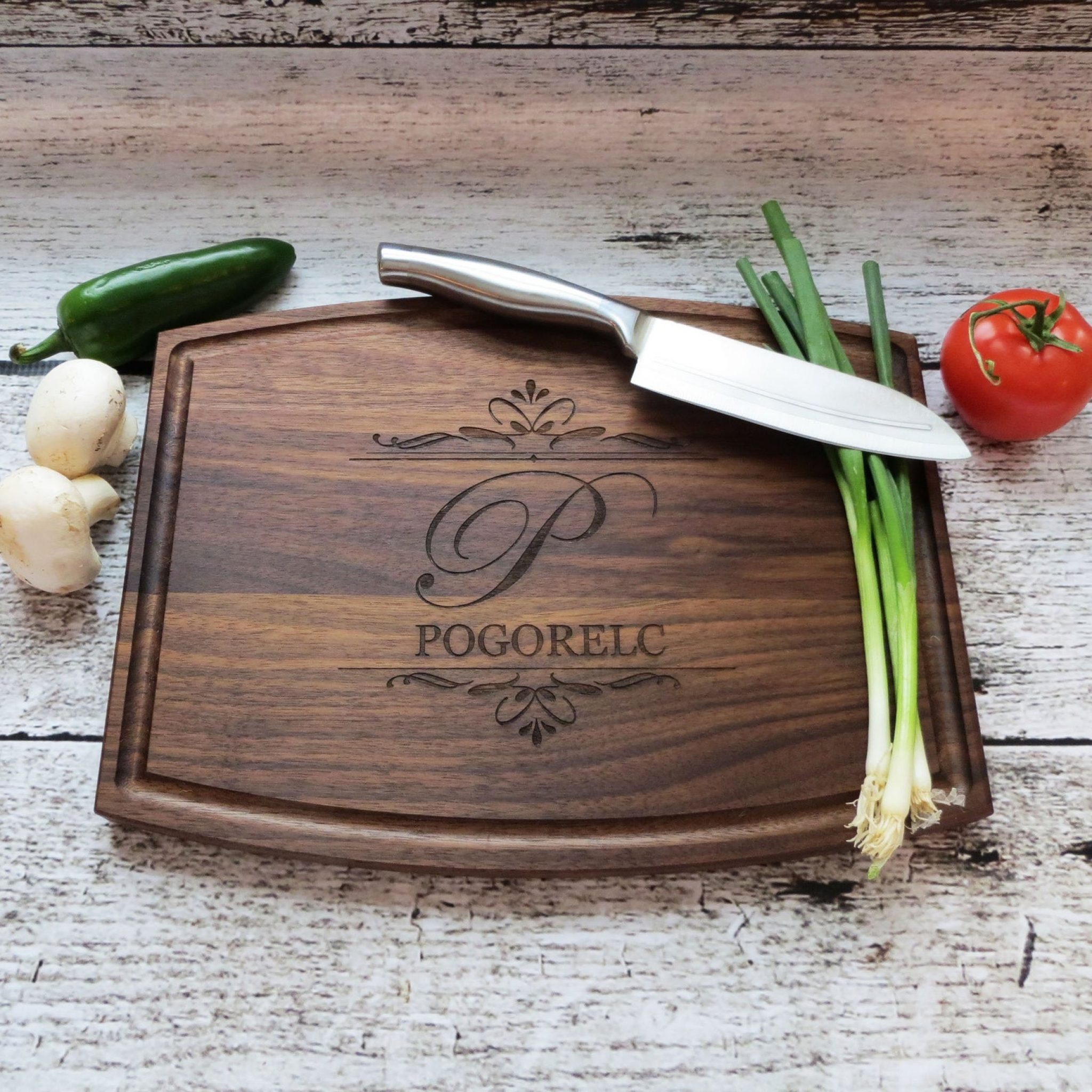 Engraved Barware
This one is for the bartender or just the cocktail enthusiast on your list because even chefs like to drink. Choose from etched beer glasses, decanters, wine glasses, flasks, and more one-of-a-kind barware to outfit your favorite drinker's home bar with a personalized collection.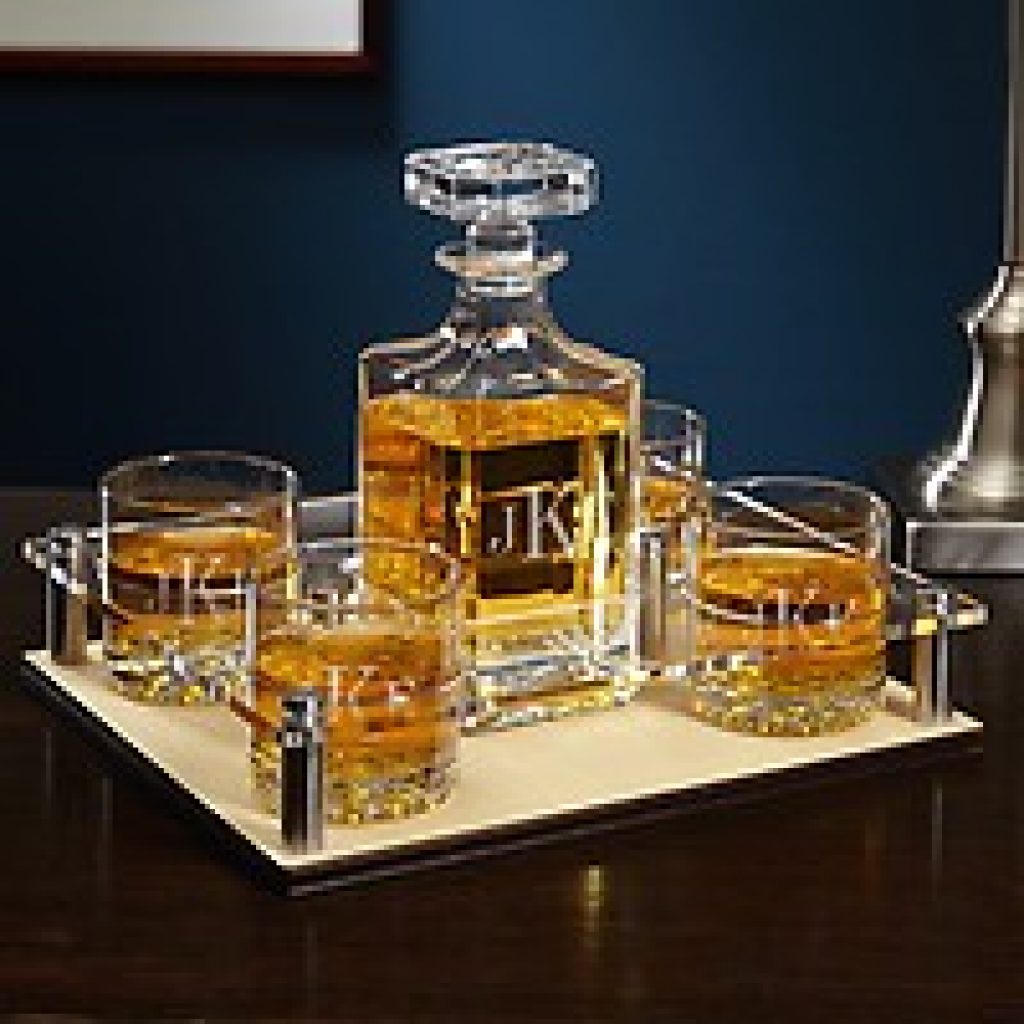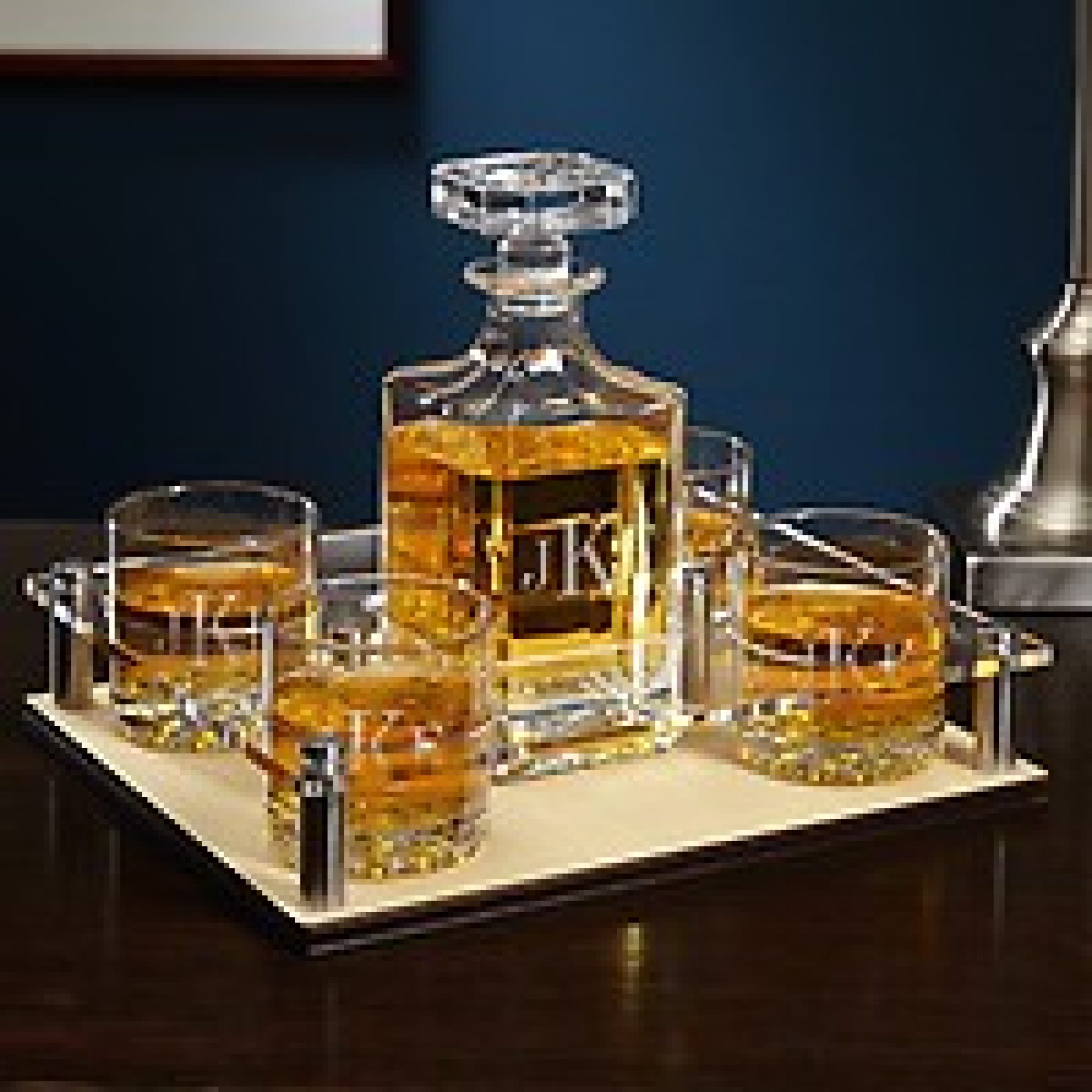 Custom Tea Towels (under $10)
Print a handwritten family recipe on tea towels and it will last a lifetime. This thoughtful gift is both practical and sentimental, and your family members will be sure to smile every time they reach for the towel printed with the recipe for grandma's apple cake.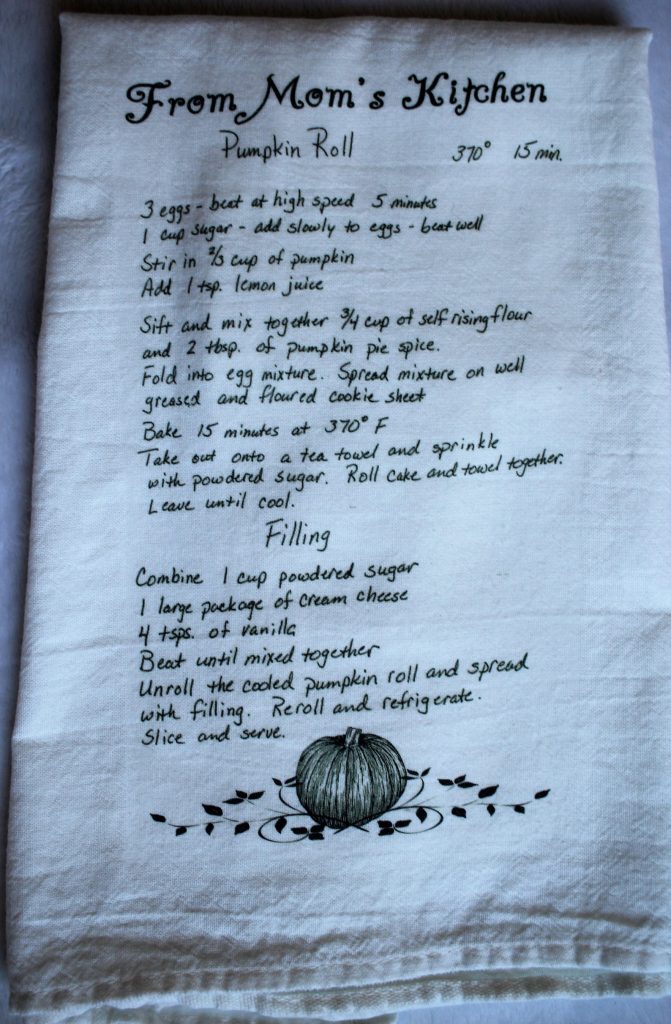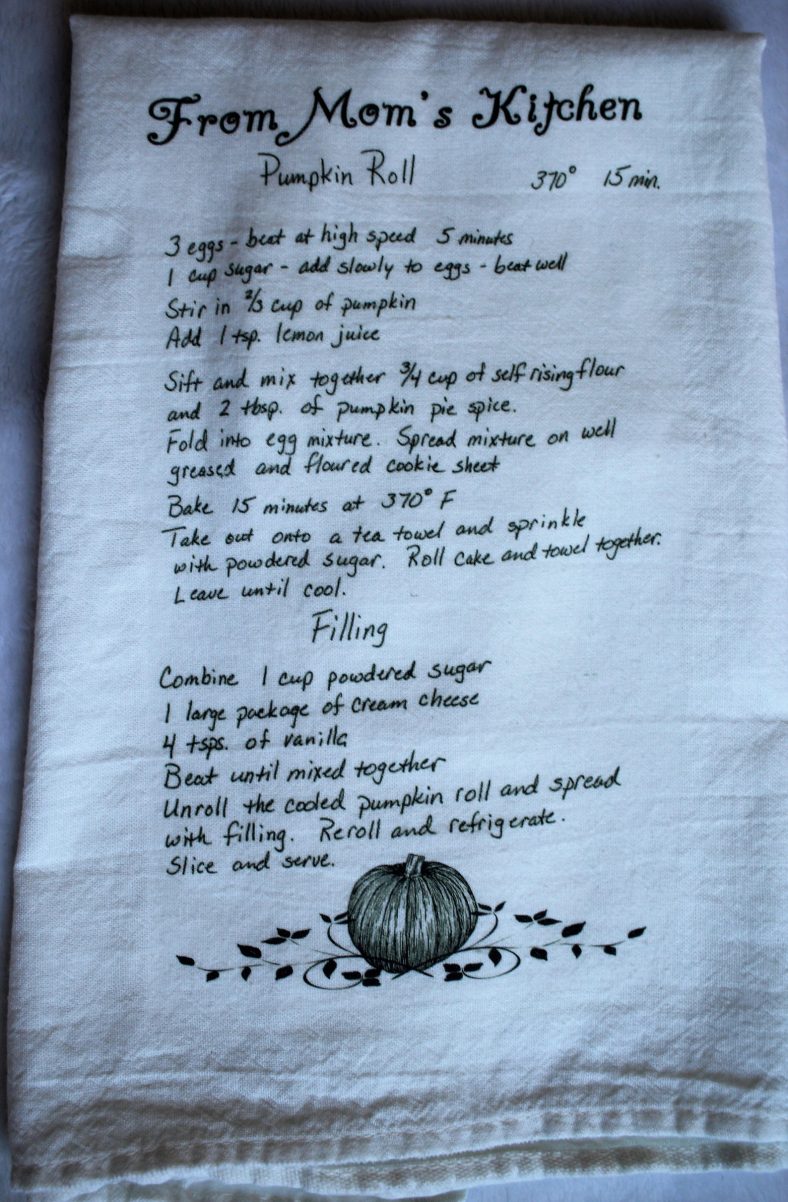 Gifts for The Traveling Foodie
Equip the foodie on the move with one of these practical presents for anyone with an appetite and a sense of adventure. These unique gifts for chefs will be great wherever their journey takes them.
Chef's Knife Roll Bag
Have knives, will travel. Every chef with a sense of wanderlust needs a handy and travel-ready knife carrier. This nice leather piece can hold up to 10 knives and accessories in a safe and organized roll.
Food Tour or Tasting Experience
Pick the tour that calls your name and book two tickets––this present includes the gift of time together and a totally new (and educational) eating experience. With unique food and drink tours around the country, you're bound to find one, or a dozen, that piques your interest.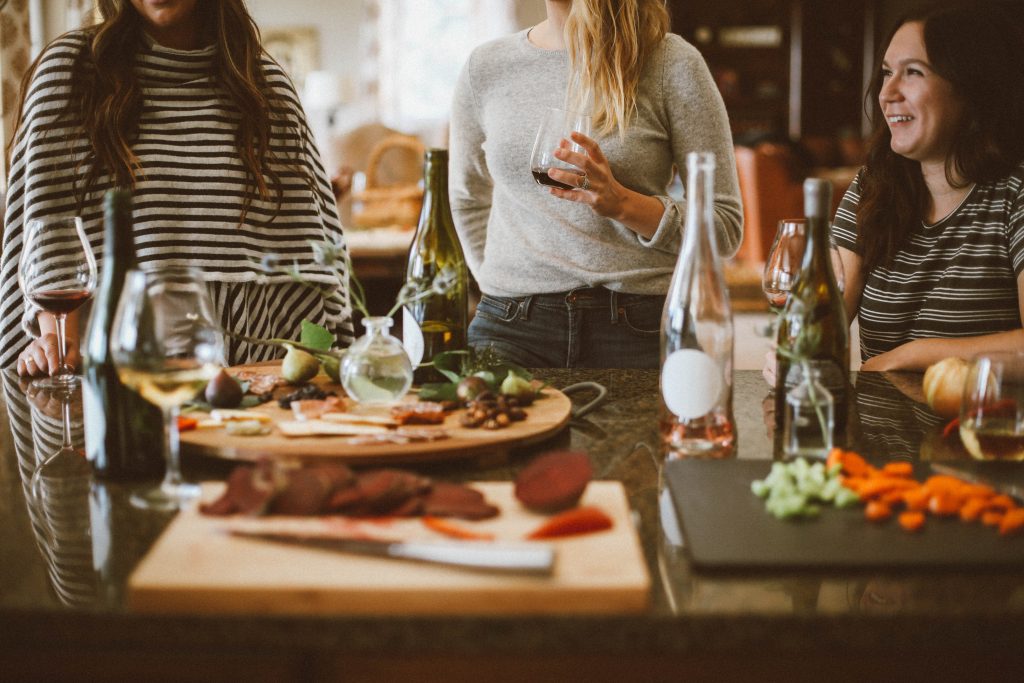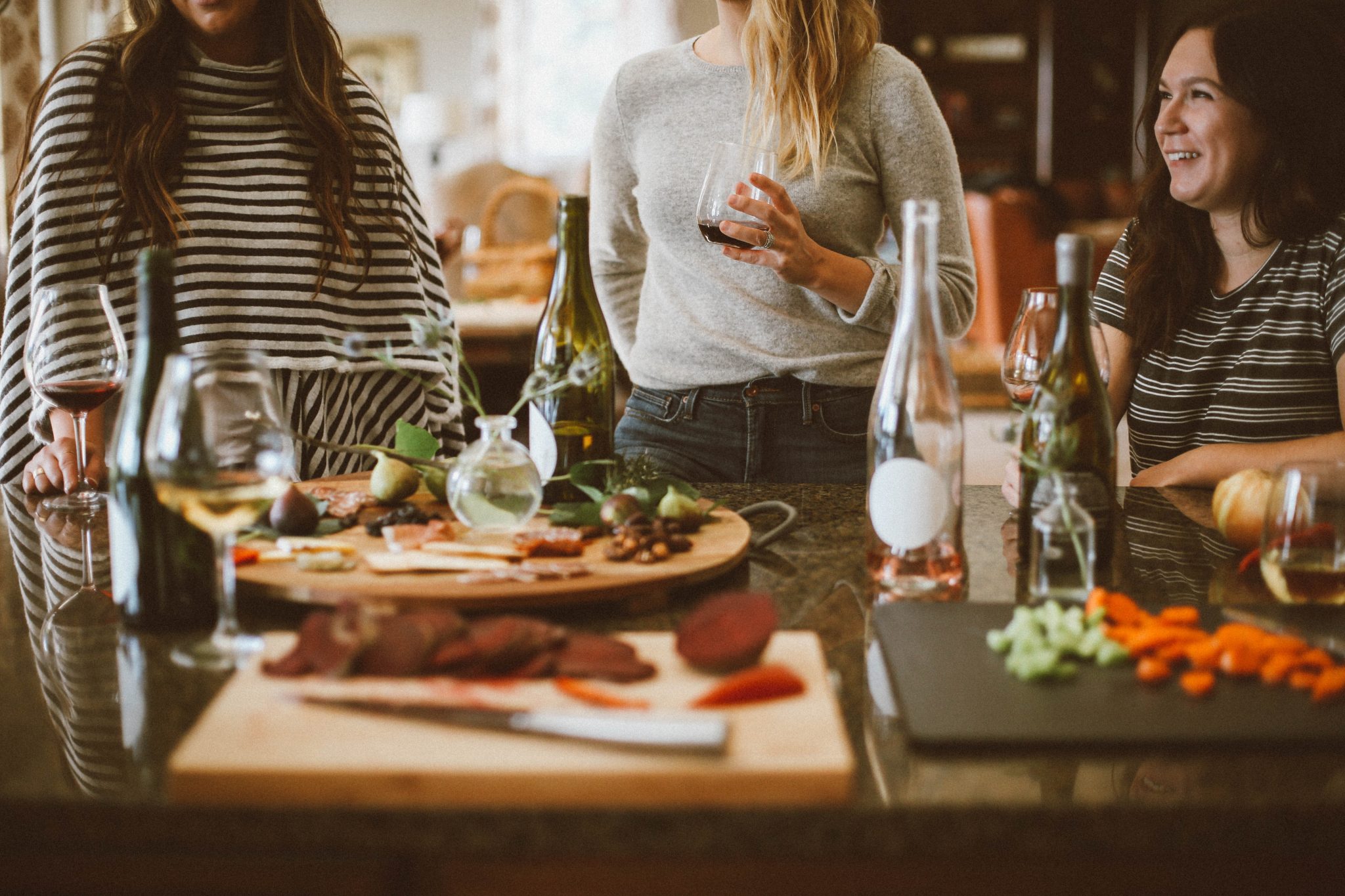 Zero-Waste Food Storage Kit
Equip the traveling foodie you know with an environmentally friendly way to bring their snacks on the go. Reusable market bags, bamboo utensils, and stainless-steel tins are the perfect waste-free way to travel.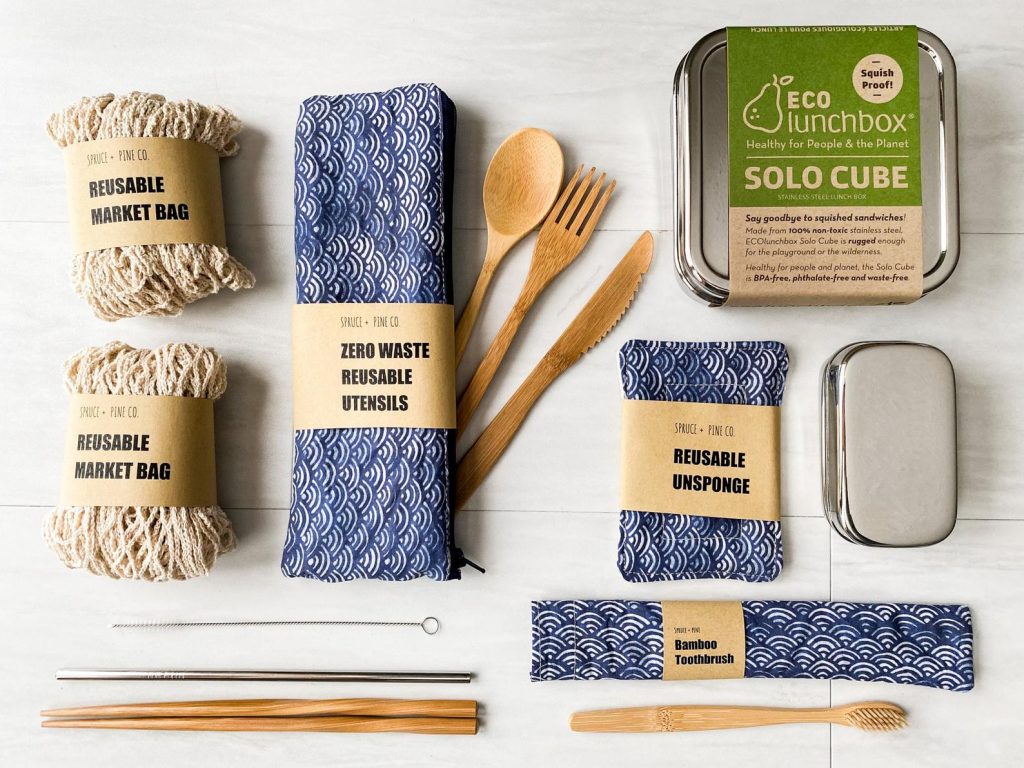 Portable Picnic Set
This personalized basket is designed for spill-free transport of your favorite wine, cheese, and the necessary equipment for enjoying a picnic al fresco. A beautifully woven wicker and canvas basket is ideal for taking a meal on the go in style.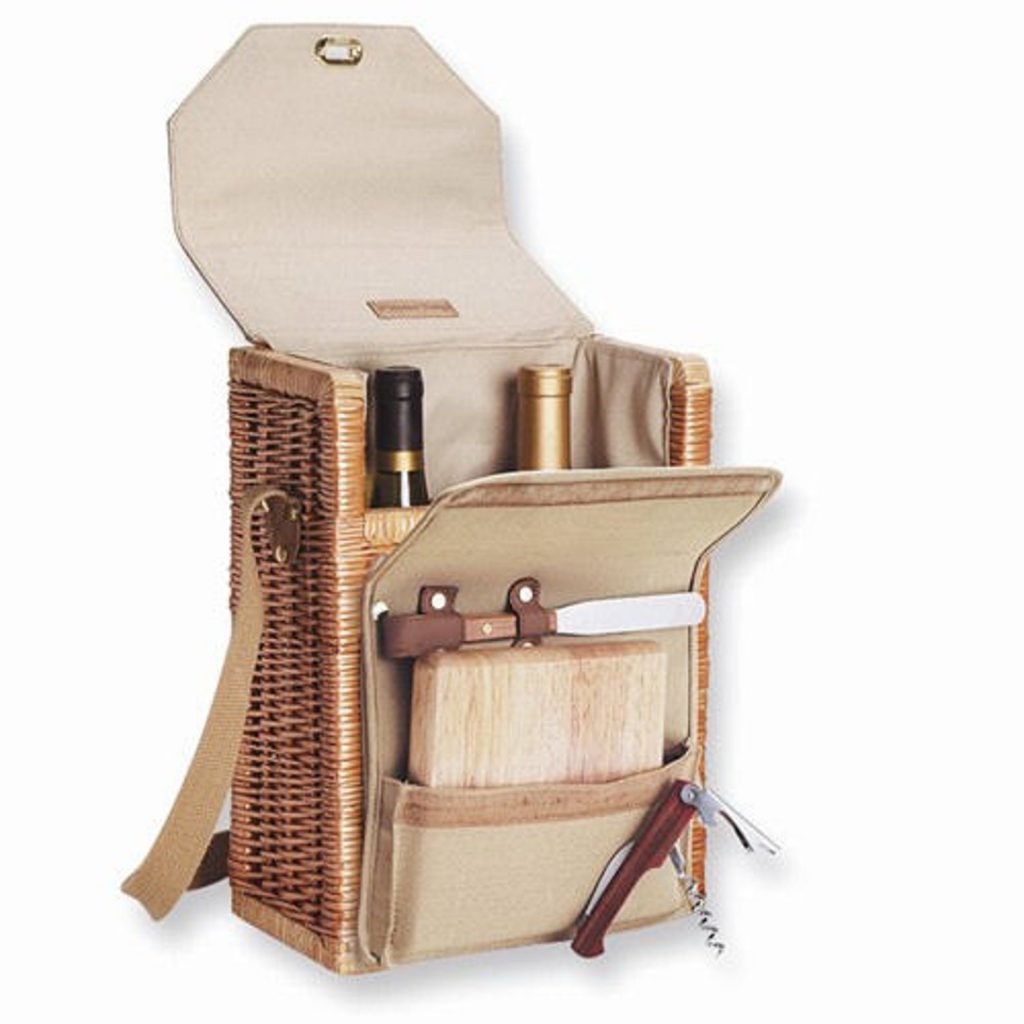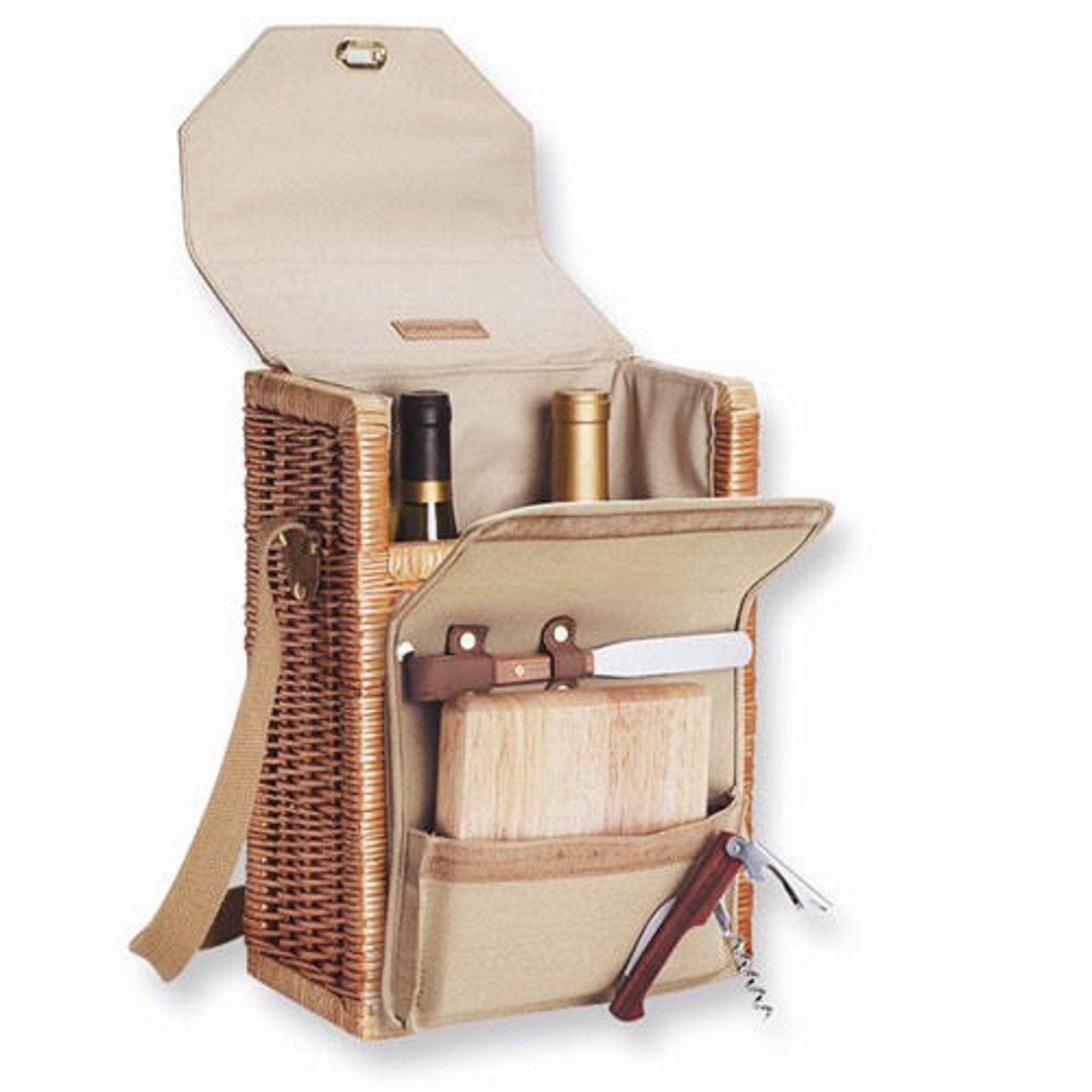 Gifts for the Chef-in-Training
Each of these presents offers the gift of a new skill. Regardless of age or experience, there's always something new to learn in the kitchen, and here are the fun and educational gifts for chefs and chefs in training you'll love to give, and others will love to receive.
Subscription to Master Class with Gordon Ramsay
Give loved ones the unparalleled experience of learning culinary techniques from Gordon Ramsay (with surprisingly little shouting), Alice Waters, Wolfgang Puck, and more world-renowned chefs with Masterclass. And while they're at it, they can also brush up on their gardening, photography, and skateboarding skills.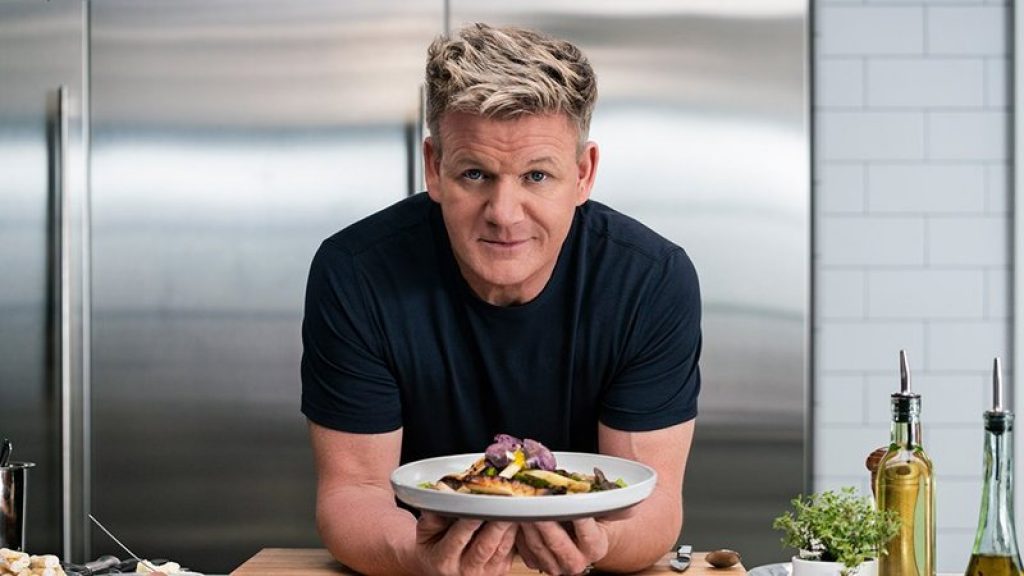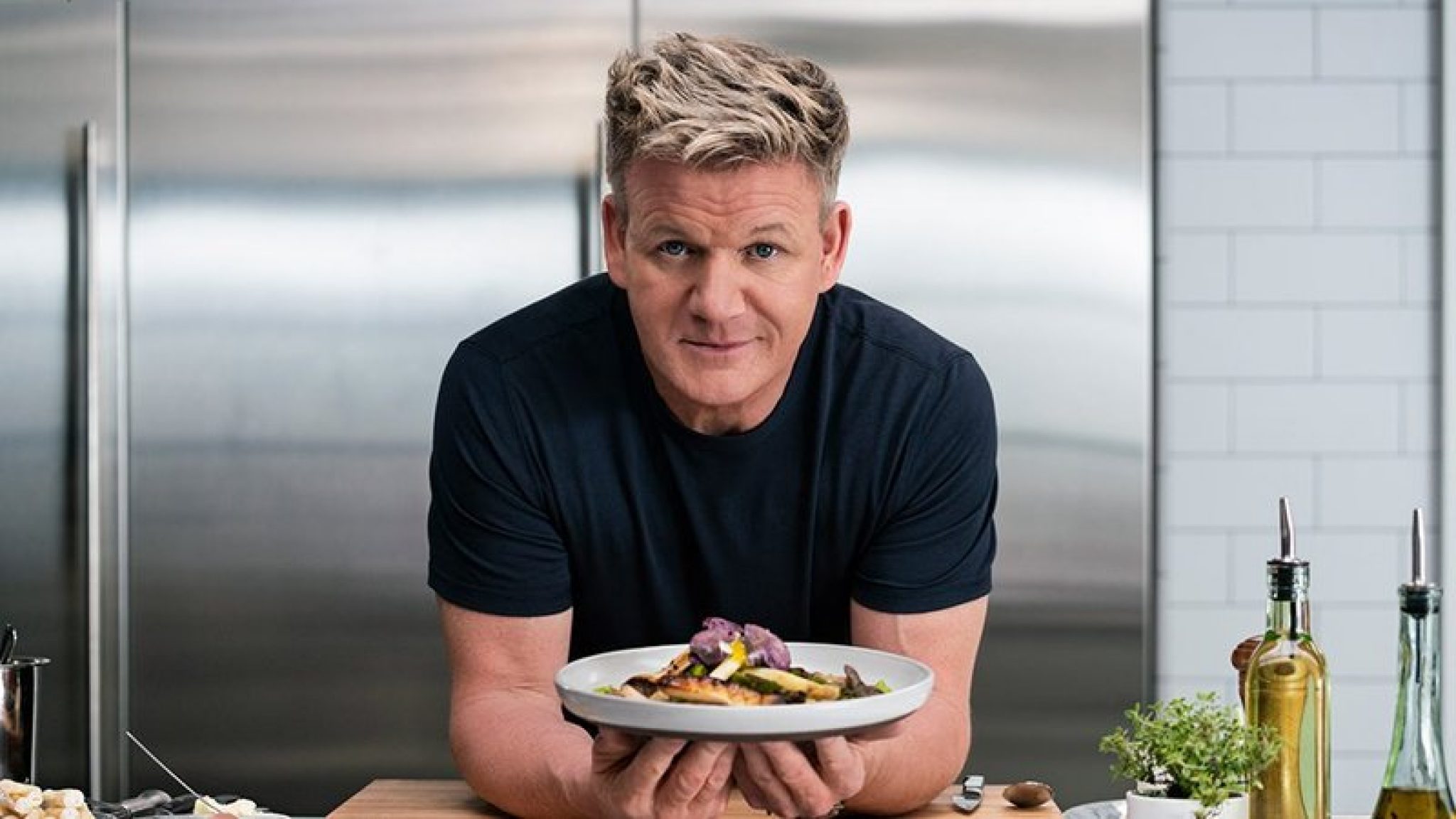 Little Sous Cooking Subscription for Kids & Parents
There's nothing like bonding over a kid's first batch of homemade cookies, and this monthly subscription is guaranteed to bring kids and parents together in the kitchen. From pastries to soups to salad, each box has colorful instructions, tools, and activities that kids of all ages will love.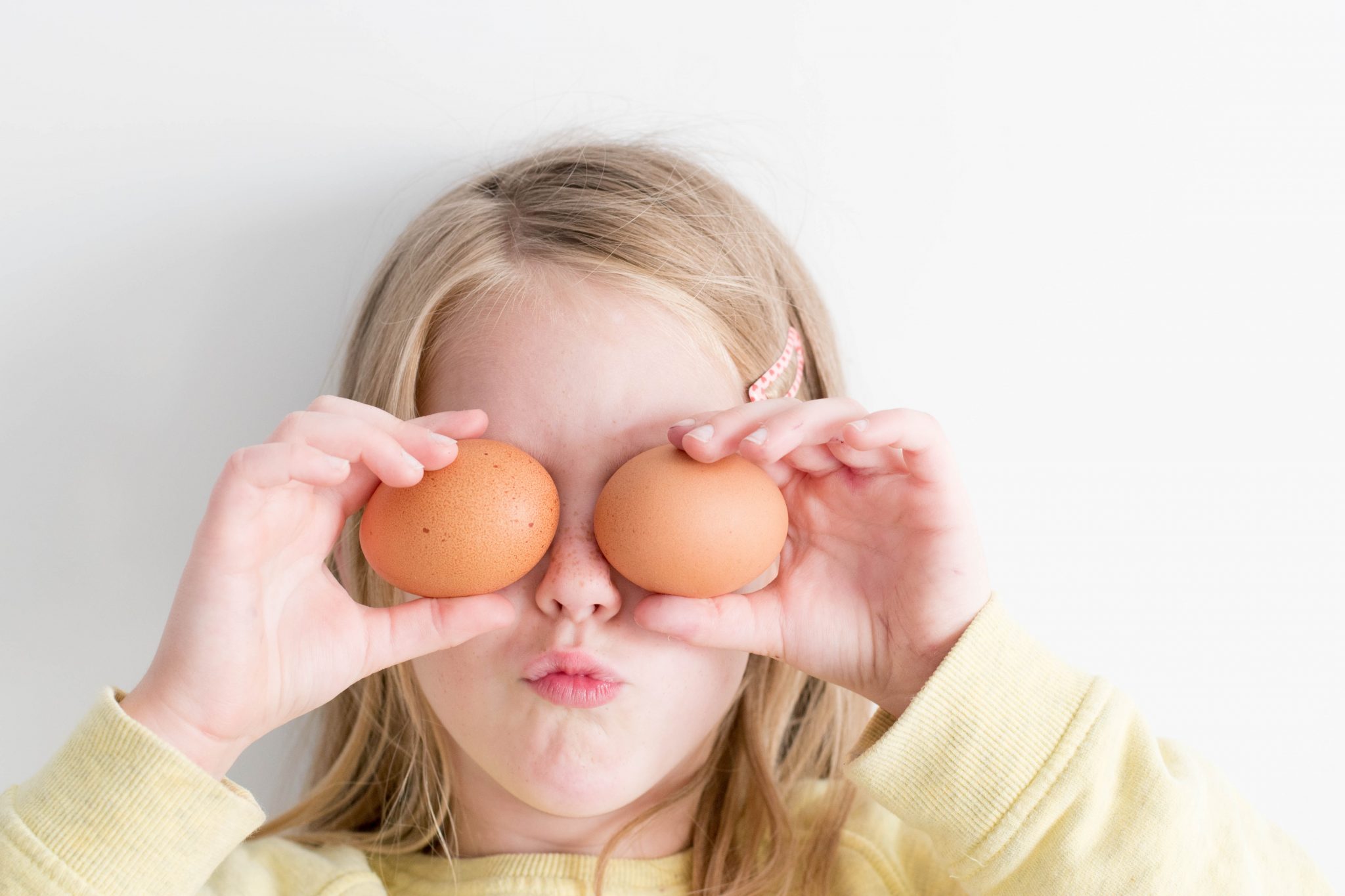 Personalized Wooden Cookbook
Let the ambitious chef you know fill this personalized wooden recipe book with his favorite tried-and-true recipes. This is a gift to be treasured and passed down to future generations. No one ever regrets capturing the key to mom's famous shrimp scampi to return to again and again.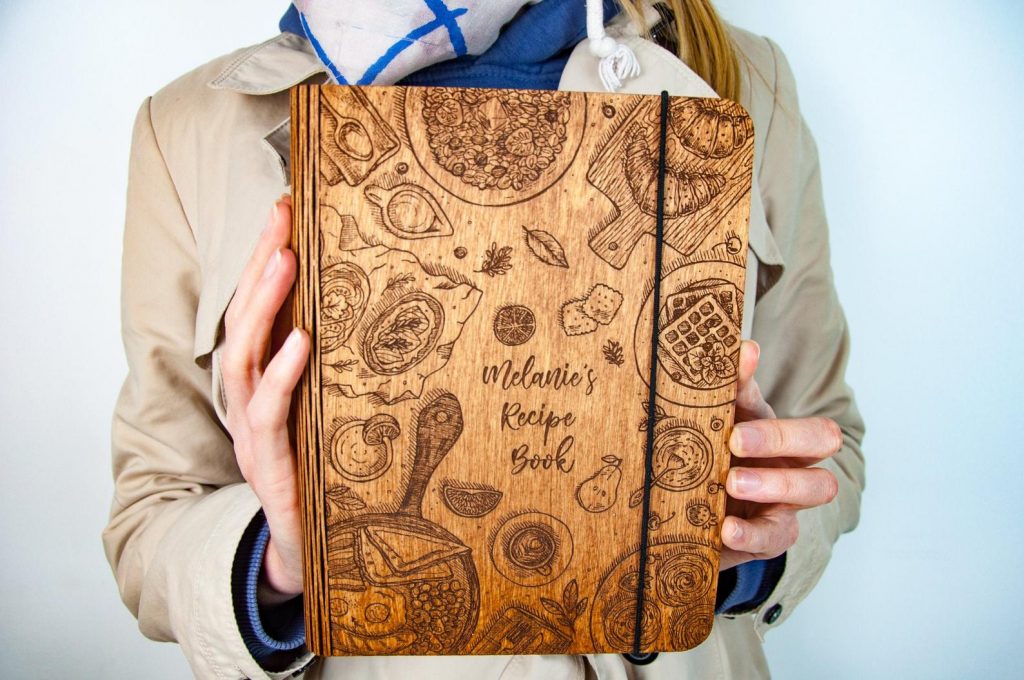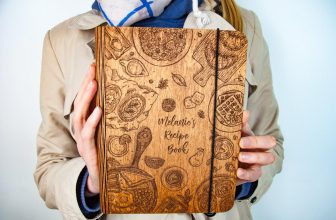 Foodie Dice
Professional chefs, adventurous eaters, and amateurs in the kitchen will all love these foodie dice. You roll the 5-primary dice (cooking method, grain/carb, protein, herb, bonus ingredient) and 4 seasonal veggie dice to decide what to make. It is a great way to experiment with new flavors!
Foodie Fight
With over 1,000 questions, on topics ranging from culinary science and celebrity chefs to food history and exotic cuisine, this foodie trivia game will let you prove you know your stuff.

For more unique gifts for chefs and foodies, check out our Foodie Gifts section. Or see our collection of Gifts for Drinkers and our Gifts for the Home.
Follow us on Facebook for daily updates of unique gifts!