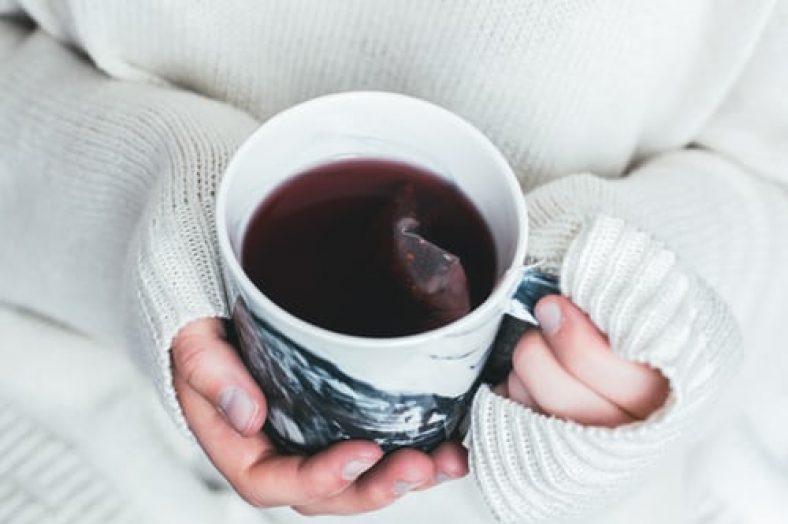 You know, coffee isn't for everyone. The strong, bitter taste can be a huge no-no for some. We all know those people; they are usually the people that ask for coffee with a bit of their creamer. That's why tea is honestly the best thing out there. You can get any flavor you want, have it with milk and sugar or without, drink it hot or cold. Can it get any better than that? The answer is no, no it cannot. That is why I am here to help you fuel your love for tea with a lot of cute tea infusers. Get your wallets ready, it's time to swoon.
Dinosaur Tea Infuser (2 Pack)
If your favorite movie is Jurassic Park, or you love going to Natural History museums, then these little guys are perfect for you. Fun fact: they can also double as the Loch-Ness Monster.
Slow Brew Sloth Tea Infuser
Ok, you've got to give the company credit on the cleverness of this product. I mean, a sloth "slow brew" tea infuser? Genius and quite hilarious. I know I'm going to purchase this to have a nice morning chuckle and I think you should too.
Origami Fox Tea Infuser
During this crazy time in quarantine, I think supporting small businesses and artists is super important. I recently found this ADORABLE handmade "origami" fox tea infuser. It's made with polymer clay and is perfect for anyone's loose leaf tea needs.
"Mr. Tea" Tea Infuser
With this little guy, you never have to feel lonely in the morning ever again. Mr. Tea is here for your caffeine needs and your mental needs. This is definitely top of my cute tea infusers list.
"Manatea" Tea Infuser
Manatees – the majestic giants of the intercoastal waters. When I lived in Florida, I was able to swim and paddleboard with them. They are adorable, and also very large. Now, you can encounter the beast like I have, just in a more contained environment: your tea mug. This manatee tea infuser will bring a smile to your face with every sip.
Pair of Mittens Tea Infuser
Okay, scenario time. You're sitting by the fire and its wintertime. You have a nice soft blanket that you are snuggled under and a book in your lap. What more could you ask for in that moment? I know, hot tea with a pair of mittens steeping your tea. Bam.
Umbrella Tea Infuser
Okay, scenario time part 2. You're sitting in your cozy bed, candles are lit. It's raining outside, and you can hear the rhythmic sound of raindrops on your window. What more could you ask for in that moment? I know, hot tea with an umbrella tea infuser steeping your tea. Bam. But literally "Bam" because its thundering outside.
Crystal Moon Tea Infuser
This cute tea infuser is the perfect way to accessorize any of your plain mugs. It's made out of rose quartz and is meant to shine and sparkle for any time you need a tea break.
Submarine Tea Infuser
While I was deep diving the web, I found this treasure. This submarine tea infuser is perfect for all your tea submerging needs. Ahoy and all aboard because this infuser is ready to blissfully sink to the bottom of the ocean (AKA your mug). And as a bonus, this adorable tea infuser comes with loose leaf tea.
Poop Tea Infuser
So, being halfway through the cute tea infusers list, I thought I might throw you a curveball. Yup, this is a tea infuser that looks like a butt making its deposits in your steaming beverage. I'm not sorry about it, and neither should you when you perch it on your mug. For more weird stuff, check out our Funny Gifts section.
Duck-Billed Platypus Tea Infuser
Is it a duck? Is it a beaver? Your answer is as good as mine. At least the platypus is a super cute friend we get to have tag along with us for our tea journey. Interestingly enough, they are venomous, so good thing we have the silicone replica.
"Teatanic" Tea Infuser
I guess the tea infuser platform is one where designers use puns to sell their products. They got the right idea, that's for sure. This titanic replica is made for history nerds or people who just want a good chuckle. I guess the decision is up to you. Whatever floats your boat, right? Wrong.
Fred Duck Loose Leaf Tea Infuser
Bottoms up, little ducky! This adorable duck loose leaf tea infuser will moon you every time you take a sip. Why drink tea with a tea bag when you can have a duck's butt in your face?
Cat Glass Mug with Fish Tea Infuser
Any feline lovers out there? For some reason, the idea of cats and tea drinking seem to go together in my mind. So, in light of that, here we have this cat and fish mug and tea infuser combo to fit all of your animal needs.
Elephant Loose Leaf Tea Infuser
Elephants are one of my favorite animals. They are slow and they eat a lot, so I can relate to them. This adorable tea infuser looks like the baby elephant is lounging in your cup and it is easy to remove him by using his trunk as a handle.
Rubber Ducky Tea Infuser
The idea of a duck floating around in your mug like it's a bathtub is genius.
Tovolo TeaGo Mobile Leaf Press
Although this doesn't really qualify for the "cute" criteria of the cute tea infusers list, I couldn't resist telling you guys about it! It's a small tea leaf press that you can fit in your pocket, purse, or even a packed cupboard! This is perfect for anyone who loves tea but is always on the go!
Multicolored Leaf Tea Infusers
If you have a lot of people in your family who like tea, these tea infusers are a great purchase. With multiple colors to choose from and cute little leaves poking out of the surface of your tea, no one in your family will ever get their glasses confused.
Totoro Tea Infuser
I have been obsessed with Studio Ghibli films since I was little. My sister and I would always watch Spirited Away, Howl's Moving Castle, and one of my favorites, My Neighbor Totoro. This hand made tea infuser has a tiny clay model of Totoro standing under his infamous leaf. How cute is that?!
Harry Potter 9 ¾ Tea Infuser
Attention! Calling all Harry Potter fans! This one is for you. There are 4 cute tea infusers to choose from based on your Hogwarts house, but each one comes with a 9 ¾ coin. I'm from the best house, Ravenclaw, but I promise I'm not biased or anything.
Penguin on Ice Tea Infuser
Penguins are so cute. The way they waddle. Their little beaks and tuxedo-like coloring. Everyone wants to see them at the zoo and swoon. So, why not have them floating in your teacup?
Strawberry Tea Infuser
Last but certainly not least, we have the cutest fruit of them all, the strawberry tea infuser. It can hold fruit tea, or regular tea, it's all up to you. Just don't mistake it for the real thing and accidentally bite into the silicone.
For more unique gift ideas check out our Gifts for Women, Gifts for Foodies and Gifts for Book Lovers!
Follow us on Facebook for daily updates!
Contributing Editor: Olivia Torrey