The Best Hostess Gifts for a Weekend Stay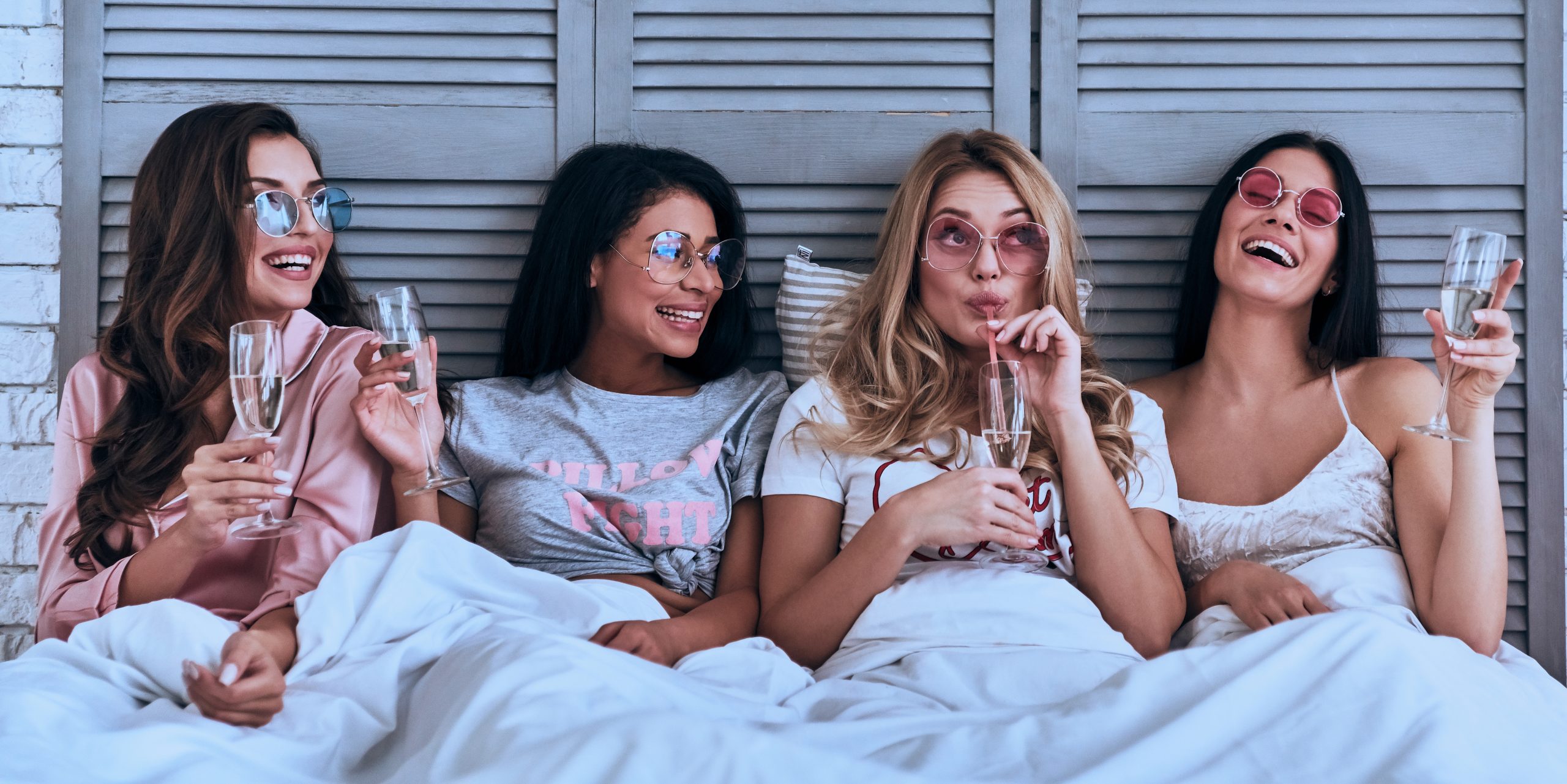 The best hostess gifts for a weekend stay include things your hosts can enjoy together, food or booze packages, personalized home goods, liquor infusion kits, or a subscription for something delicious, and they need to be a step up from a regular dinner hostess gift. When you are staying the weekend, or just overnight, your host has a lot more on their plate. They have to clean the sheets and towels, cook, clean, and entertain you, so it is best to come bearing gifts so they don't send you to Motel 6. So here are the best hostess gift ideas for a weekend stay to get you invited back again.
Related: Gifts for People Who Like to Entertain.
Foodie Hostess Gift Ideas for an Overnight Stay
Food-related gifts are always great for hostess gift ideas for an overnight stay because everyone eats. According to hostess gift etiquette, Emily Post always says you are supposed to give something they can enjoy on their own, but there is nothing wrong with giving something they might share with you. If you want more gifts related to food, check out our section on Gifts for Foodies.
Gourmet Bread Dipping Spices
These dipping spices go great with olive oil so you can dip your favorite bread. It includes 15 spices from around the world; Herbs de Provence from France, Oregano and Crushed Red Pepper Flakes from Italy, Za'atar from Levant, Smoked Paprika from Spain, and more.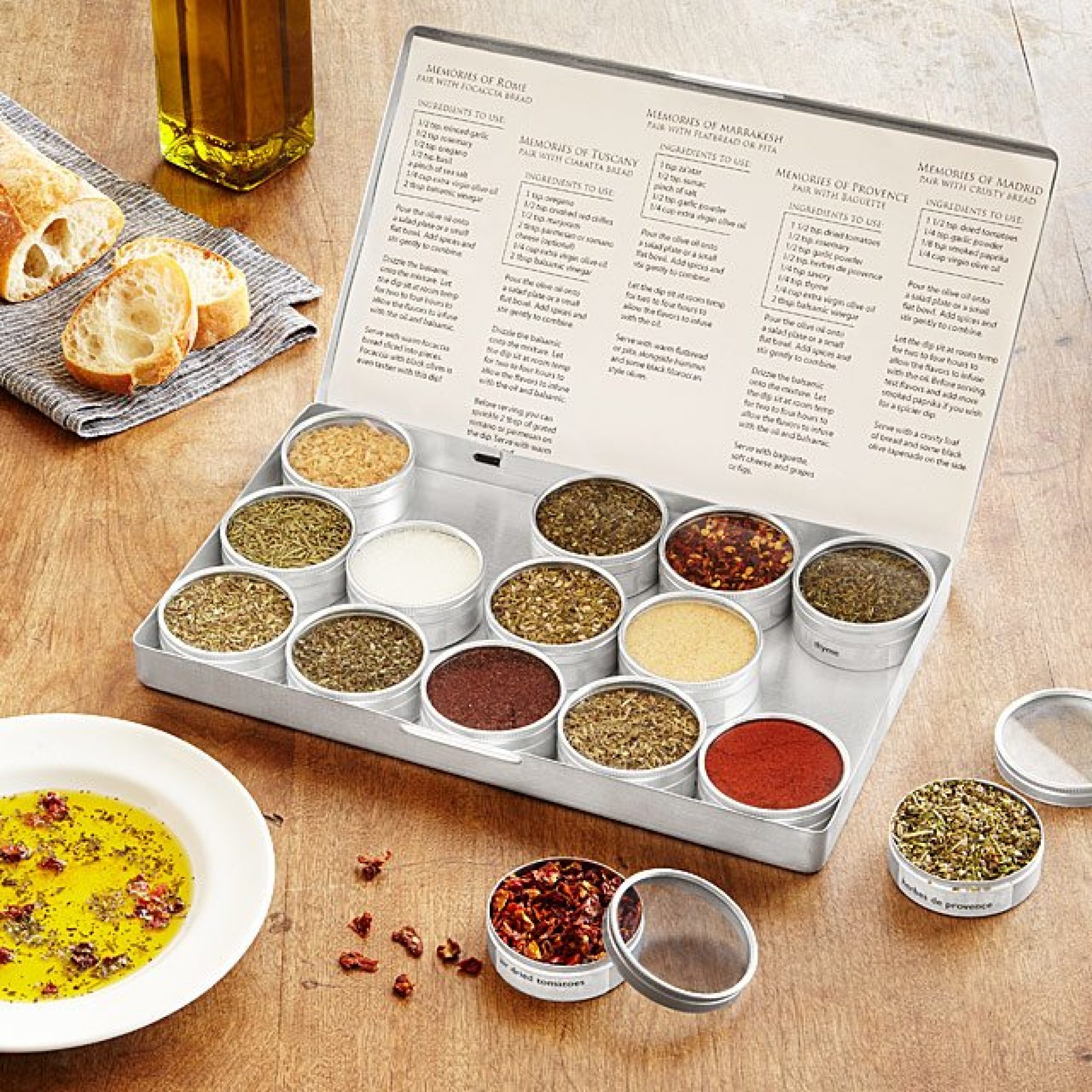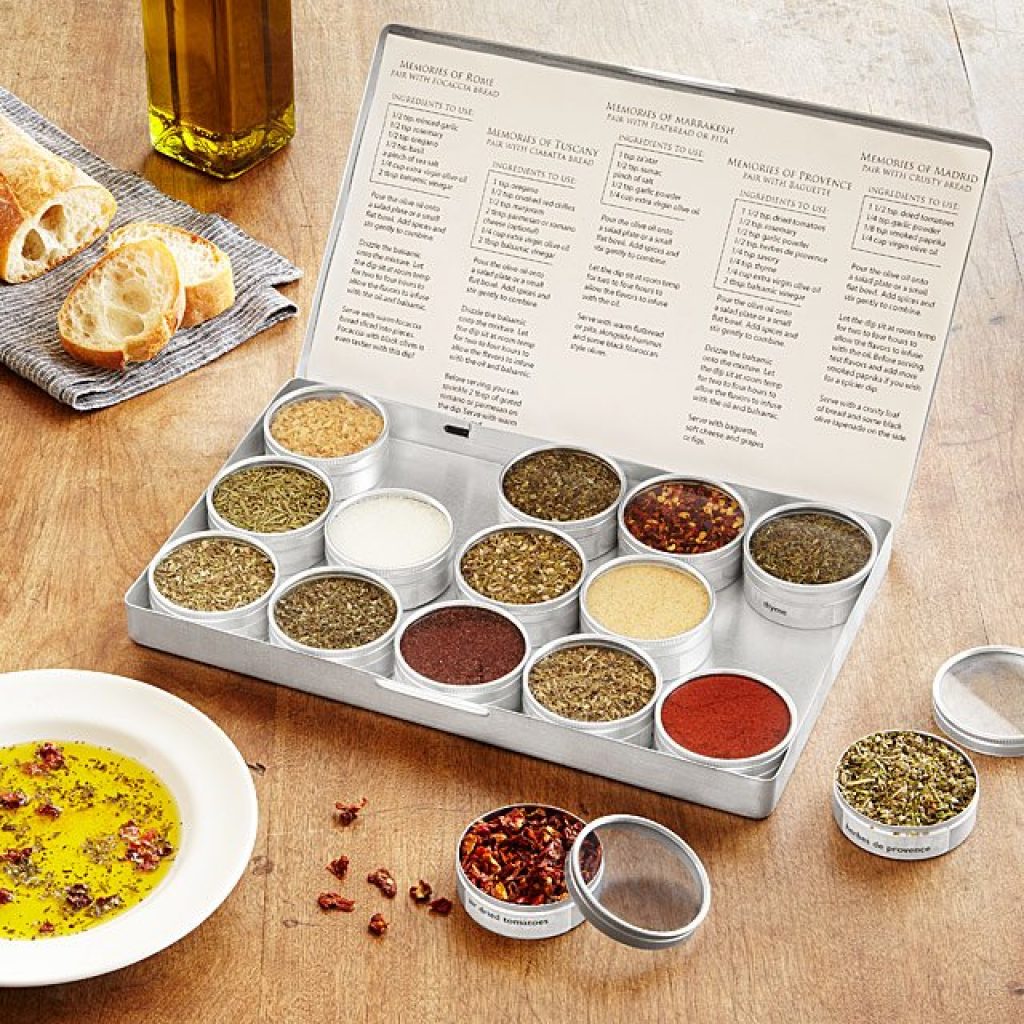 Fancy Barrel-Aged Maple Syrup Gift Set
These maple syrup gift sets come in many flavors and sizes and the presentation is beautiful. They are yummy on pancakes, ice cream, cheese and crackers, cocktails, tea, and more. I bought this for a friend and the box was so pretty, I just stuck a bow on it.
Bourbon and Bacon Gift Crate
This basket combines two of life's favorite things; bourbon and bacon. It has Broadbent's Kentucky Bacon, Maple Bourbon Mustard, JB's Best All-Natural Beer Infused Bacon BBQ Sauce, Charred Pineapple Bourbon Sauce, Smokey Bacon Cheddar by Cabot, Honey Bourbon Beef Jerky by True Gentlemen's Jerky, and New England Charcuterie Bourbon and Bacon Salami. If your mouth isn't watering by now, you are dead inside.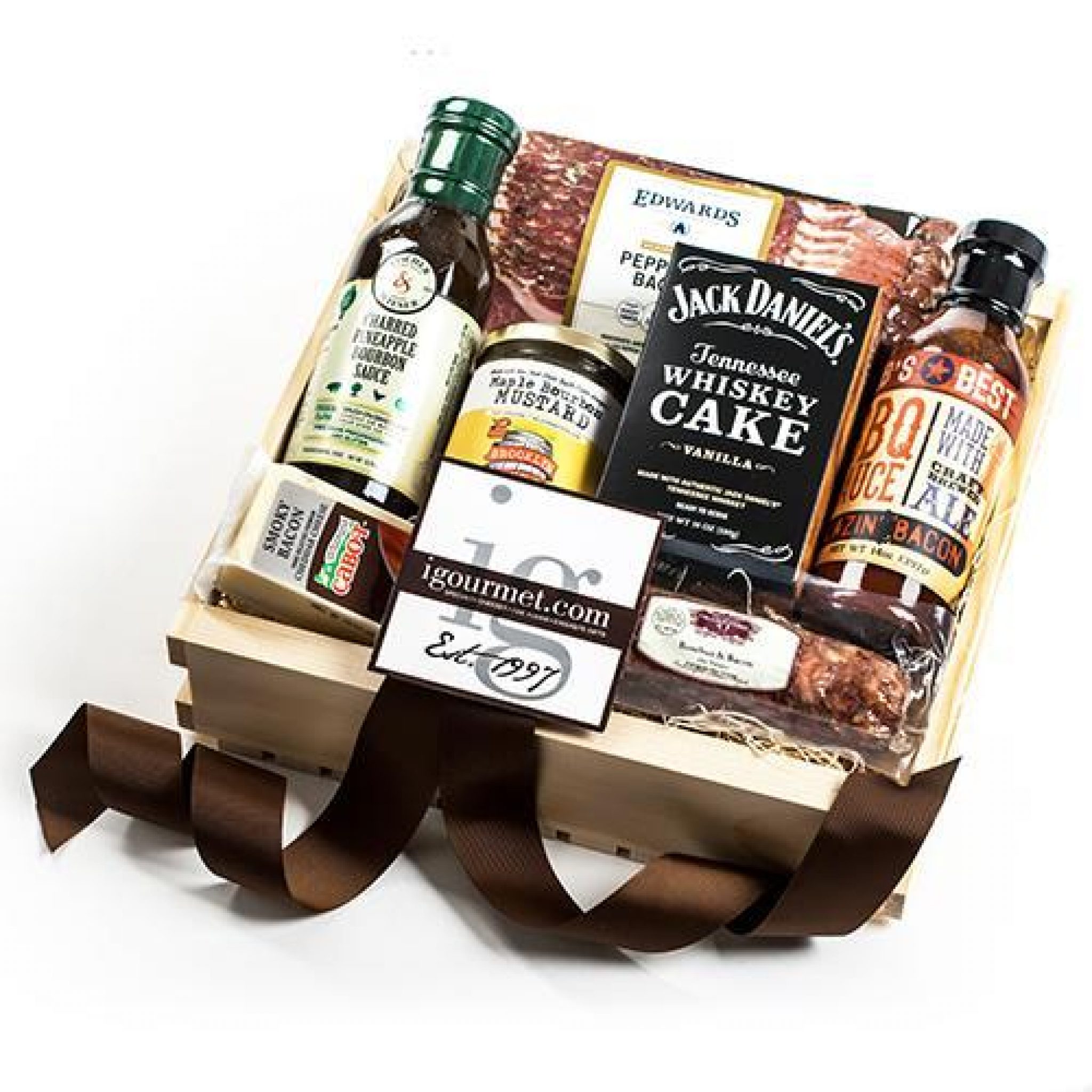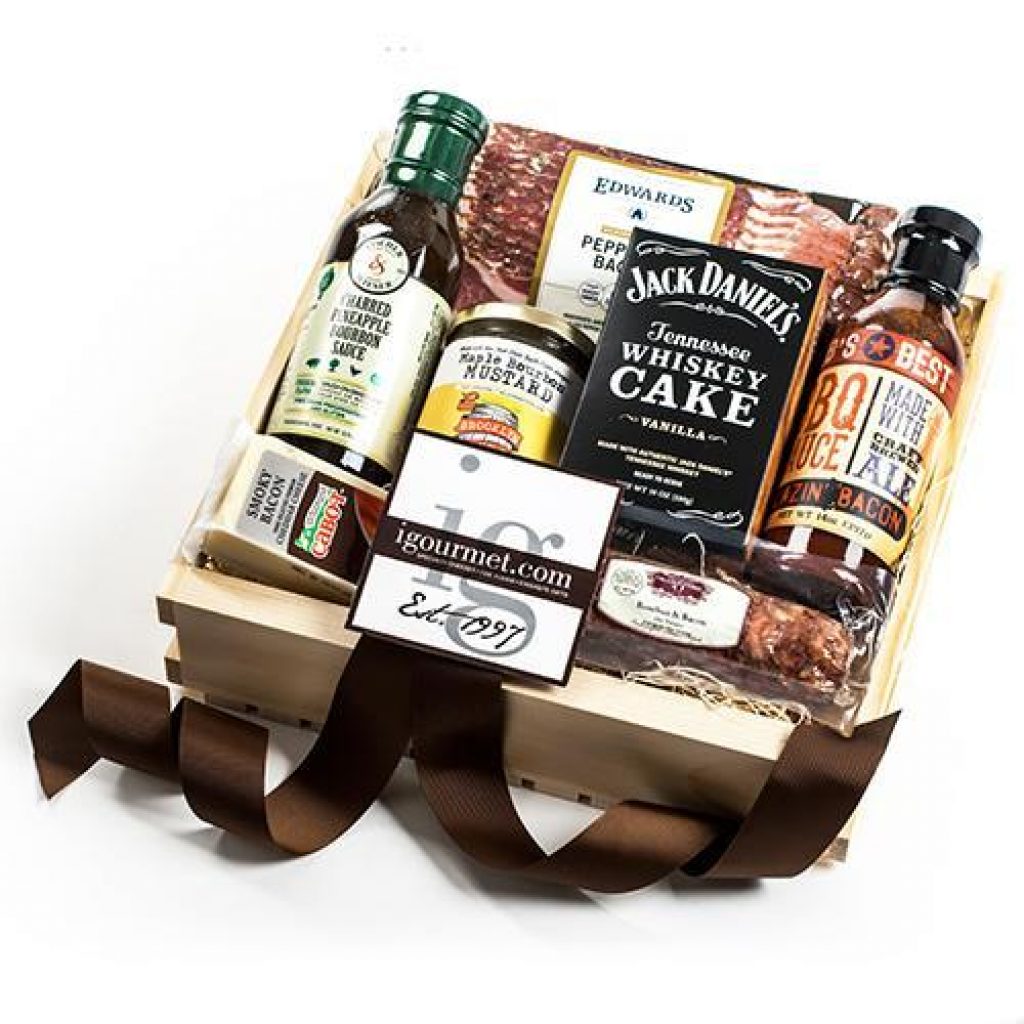 Related: Hostess Gifts
Gourmet Salt Sampler Gift Set
Fancy salts can improve the flavor of anything. This gourmet salt ampler set includes salts from around the world; Hawaiian Black Lava Salt, Japanese Curry Salt, Port Wine Salt, Ginger Chili Salt, Smoked Ghost Pepper Salt, Herbs de Province, and more.
Boozy Pickles
These alcohol-infused pickled cucumbers, vegetables, and tomatoes add a kick to cocktails and appetizers. They are great for bloody Mary's, gin, whiskey sours, and more. And if you save the brine, you can add a splash to your savory cocktails for an extra zing.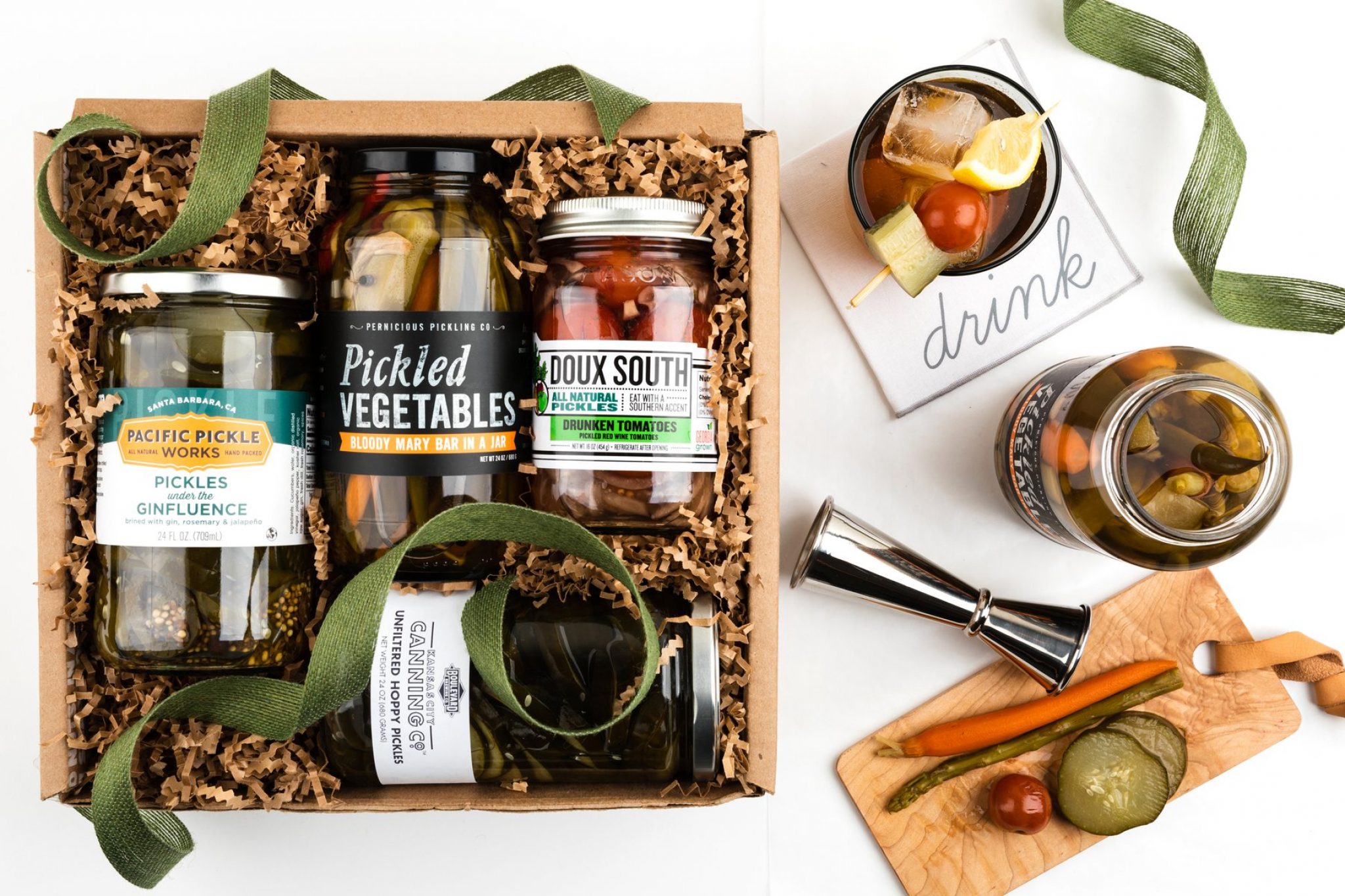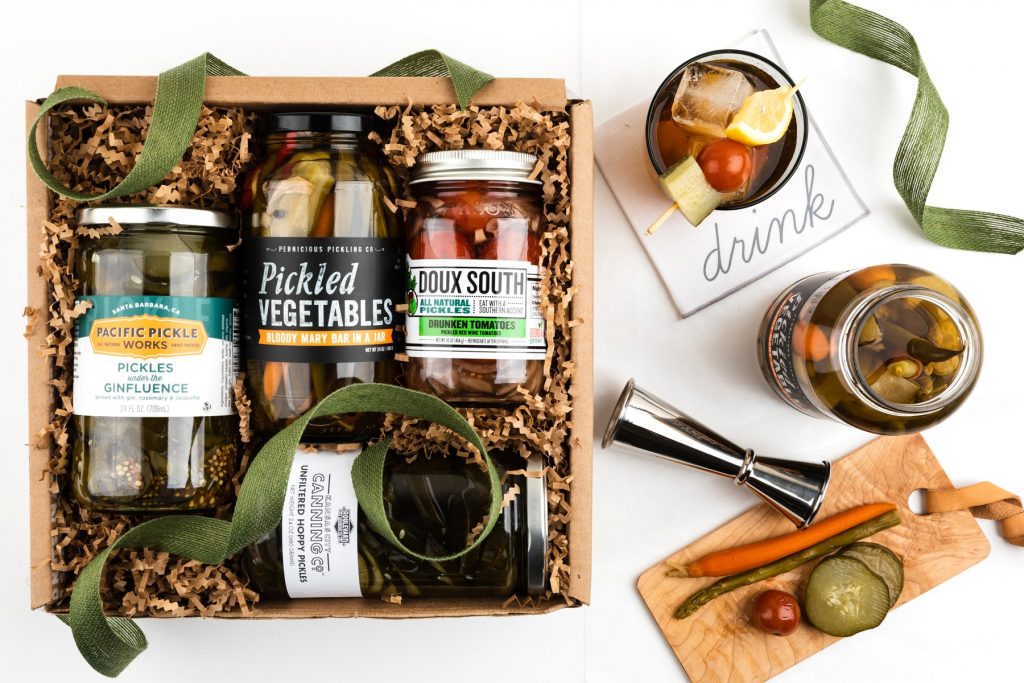 Weird and Wonderful Flavored Coffees
This set of coffee has flavors you would never think to try; Maple Bacon, Strawberry Cheesecake, S'morey Time, Highland Grog, and Sinn-O-Bun. They are fun to taste the unique flavors and they will get you hooked.
Coffee from Around the World
If the exotic flavored coffee above is too wild for your host's taste, then try these coffees from around the world. Each bag is from a different country; Ethiopia, Brazil, Papua New Guinea, Costa Rica, and more. Let your tastebuds travel the world while you relax on the porch.
Fancy Olive Oil Gift Set
This fancy olive oil set has a mild flavor and a robust flavor. The robust flavor is from Greece and is peppery, full-bodied, with hints of nuts, green tea, and tomato leaf. The mild flavor has a delicate buttery flavor with hints of apricot, apple, and pine. They both add a delicious flavor to food and are great for dipping bread, so it's a must-have for every host and hostess.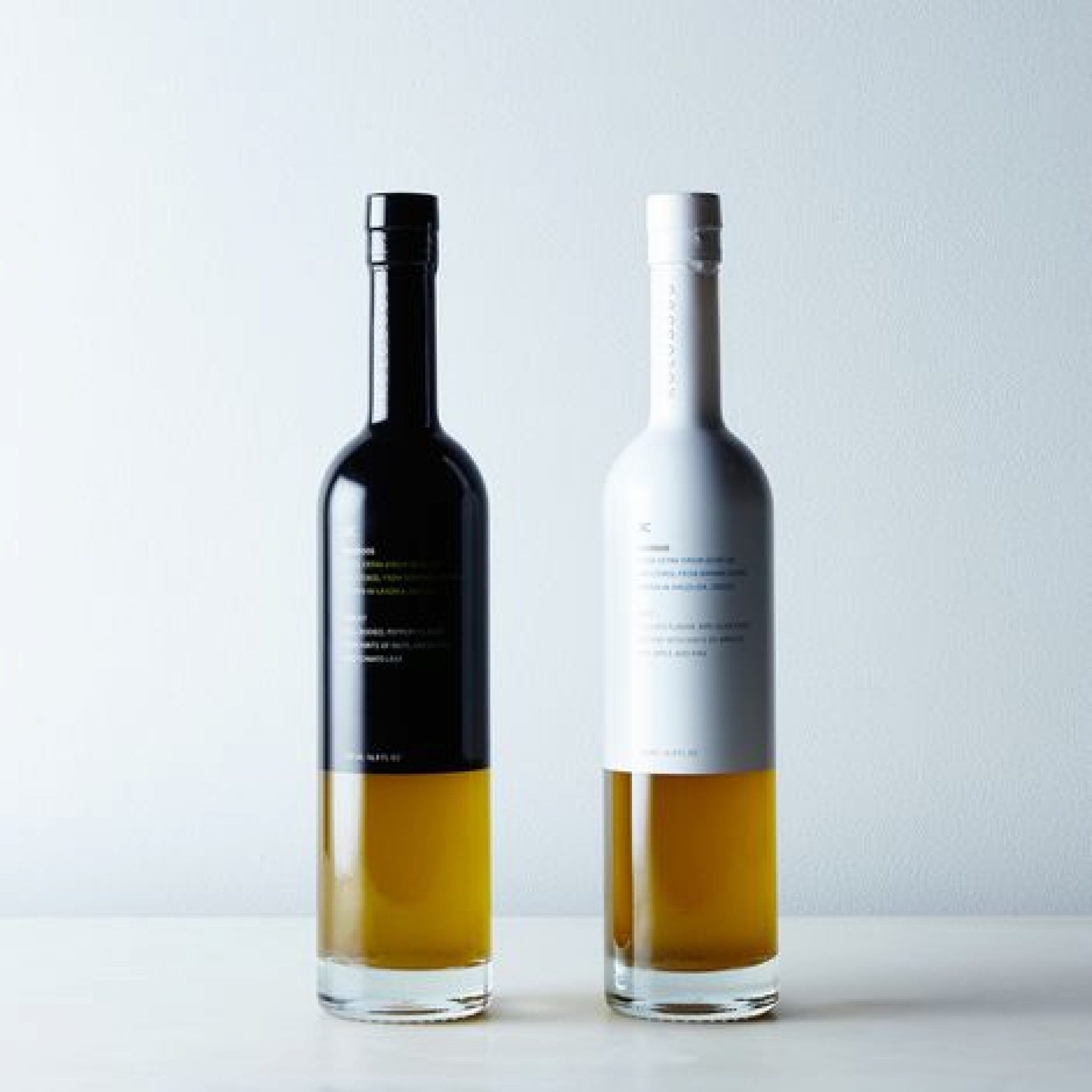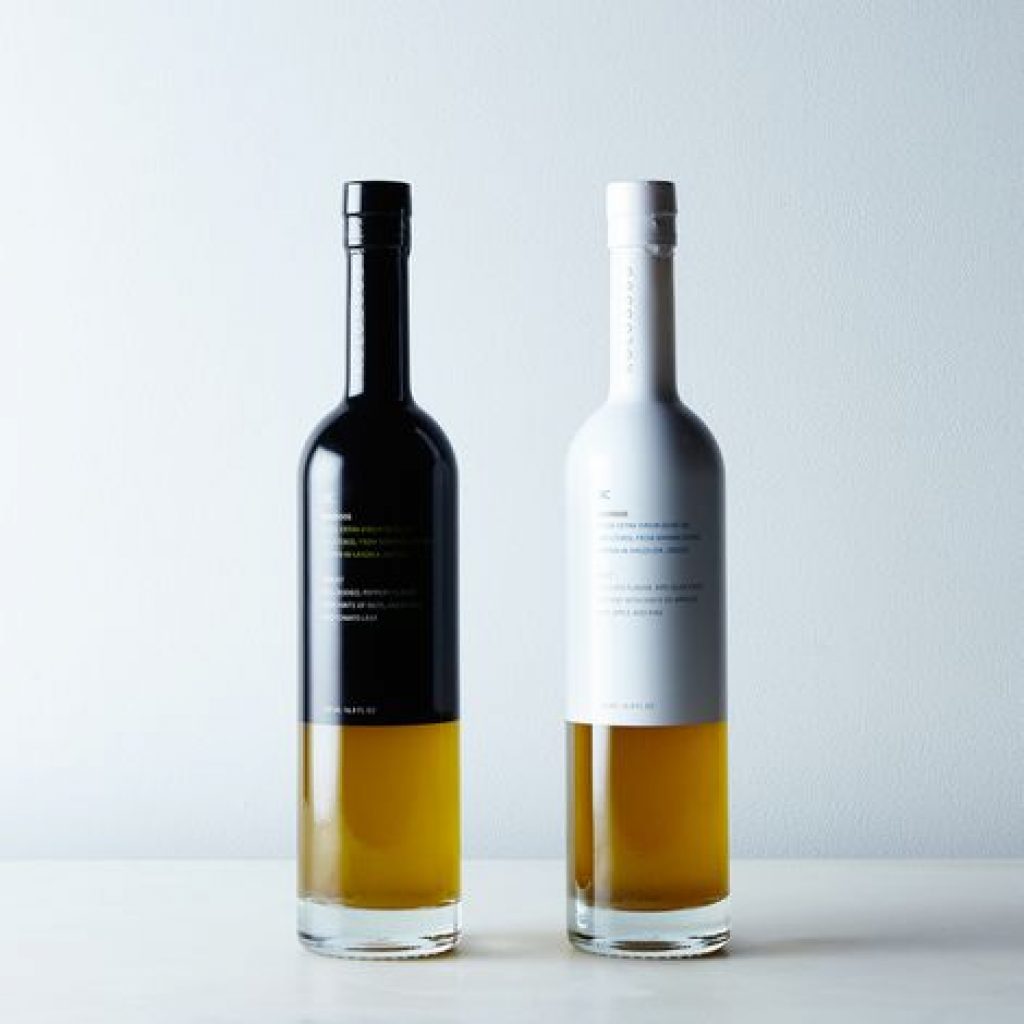 Vosges Exotic Chocolate Truffles
If you are going to go with the old-fashioned gift of chocolate, it has to be Vosges truffles. They are my absolute favorite and their exotic truffles are to die for. Sure, they have the regular chocolate truffles, but the exotic flavors are something special and unique. In addition to the standard basic chocolates, they have truffles with ingredients like absinthe, Budapest paprika, sweet Indian curry, and more. They are truly unique and will melt in your mouth.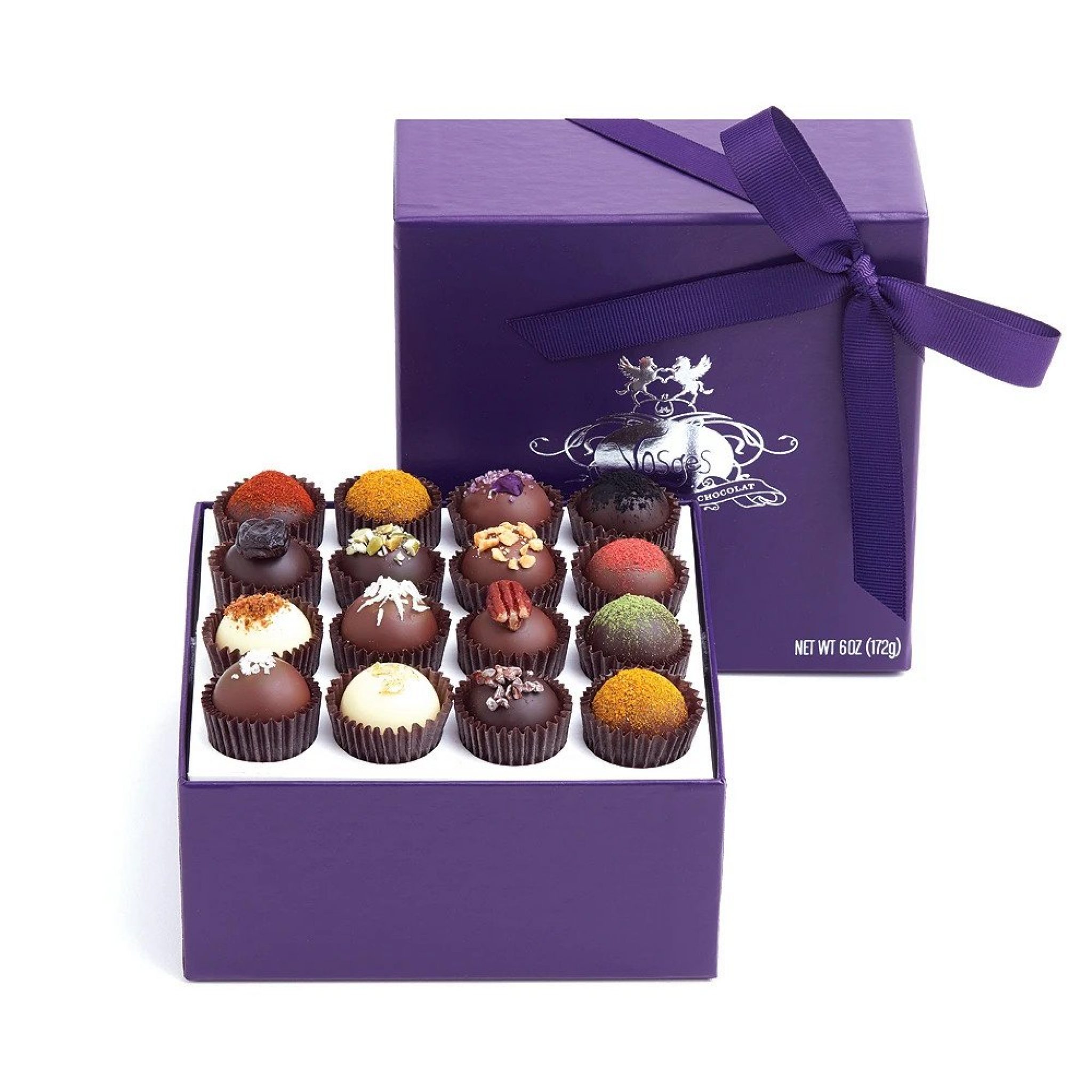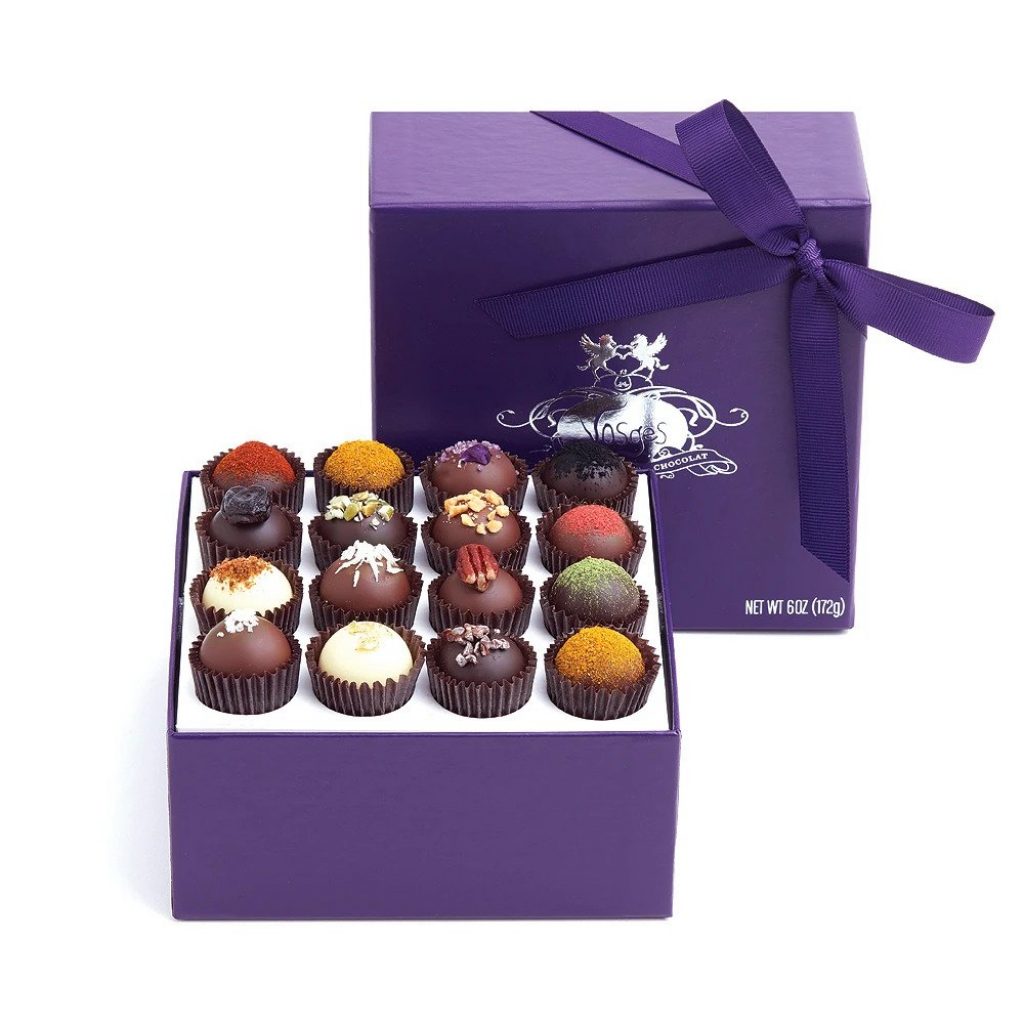 Olive Oil of the Month Club
If you are feeling particularly generous, or if you want to make up for being a horrible guest, you can give them a 3-month Olive Oil of the Month Subscription for under $100. Sure, that is more that the typical hostess gift for a weekend stay, but how much would you spend on a hotel? Each month, they will receive a new, hard to find, extra virgin olive oil that is produced by award-winning olive growers around the world. And they've been rated the #1 Olive Oil Club for 7 years.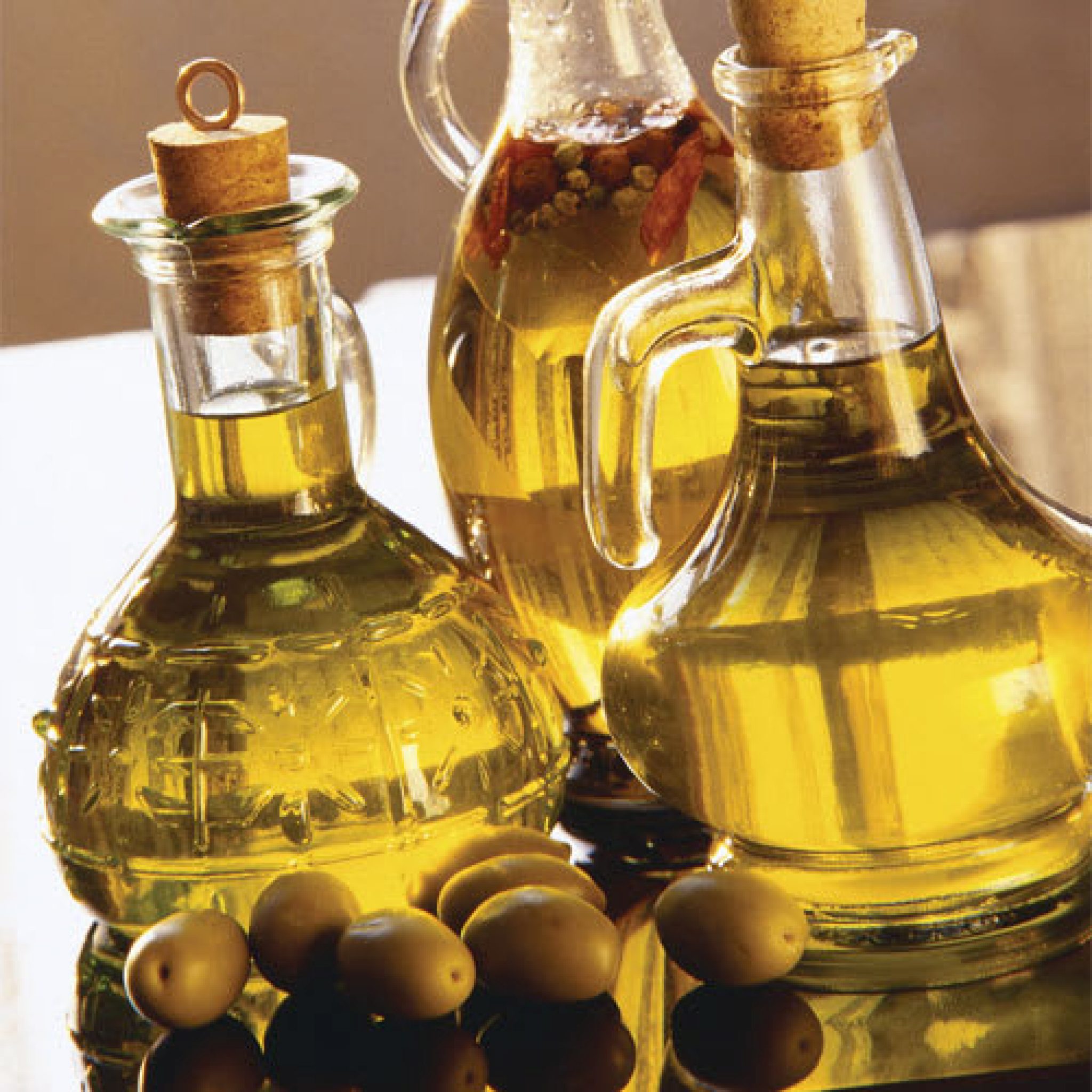 Boba Making Kit
This Boba-making kit lets you make 20+ boba drinks at home. Boba is the newest craze and costs a fortune at the Boba Café (Is that even what you call those places?) and each drink can cost about $6 each, so this is a $120 value at a fraction of the price… plus it's more fun because you get to make it yourself.
Alcohol-Related Hostess Gift Ideas for a Weekend Stay
Alcohol-related hostess gifts for a weekend stay are my favorite because if you get your hosts liquored up enough, they won't mind you outstaying your welcome. Somehow, the booze makes you more enjoyable to be around and they might even share a drink or two with you. If you don't see anything in this list, check out our Gifts for Drinkers section for more alcohol-related gifts.
Pink Himalayan Salt Shot Glasses
These pink Himalayan salt shot glasses add an extra salt flavor to your shots of tequila, oyster shooters, ceviche shots, and more. They are featured on Oprah's Favorite Things, so you know they are good.
Gin and Vodka Infusion Kit
This infusion kit says it's for gin, but you can use it with any liquor. I love using it with vodka. You simply pour your liquor into the included bottles and add the botanicals of your choice: juniper, green cardamom, hibiscus, lavender, laurel, pink berries, rose petals, rosemary, thyme, orange peel, oolong tea, and lemongrass. Let it sit for 2 days and you will have a custom exotic liquor. It's a great way to grow your bar and make it personal. It makes a unique hostess gift for those who want to grow their bar selection.
Molecular Mixologist Kit
This super cool kit lets you transform cocktails into a piece of art. It uses biology, and probably magic, to create caviar-like bubbles in your cocktail, create sugar foam, or turn your drink into bubbles. You have to see it to believe it and trust me… they will love it.
Personalized Decanter Set
Most people don't already own a personalized decanter set because we don't splurge on ourselves. But a nice decanter set looks gorgeous but doesn't cost as much as it looks. It is a beautiful way to display your whiskey, vodka, tequila, rum, gin, or anything else you like to drink.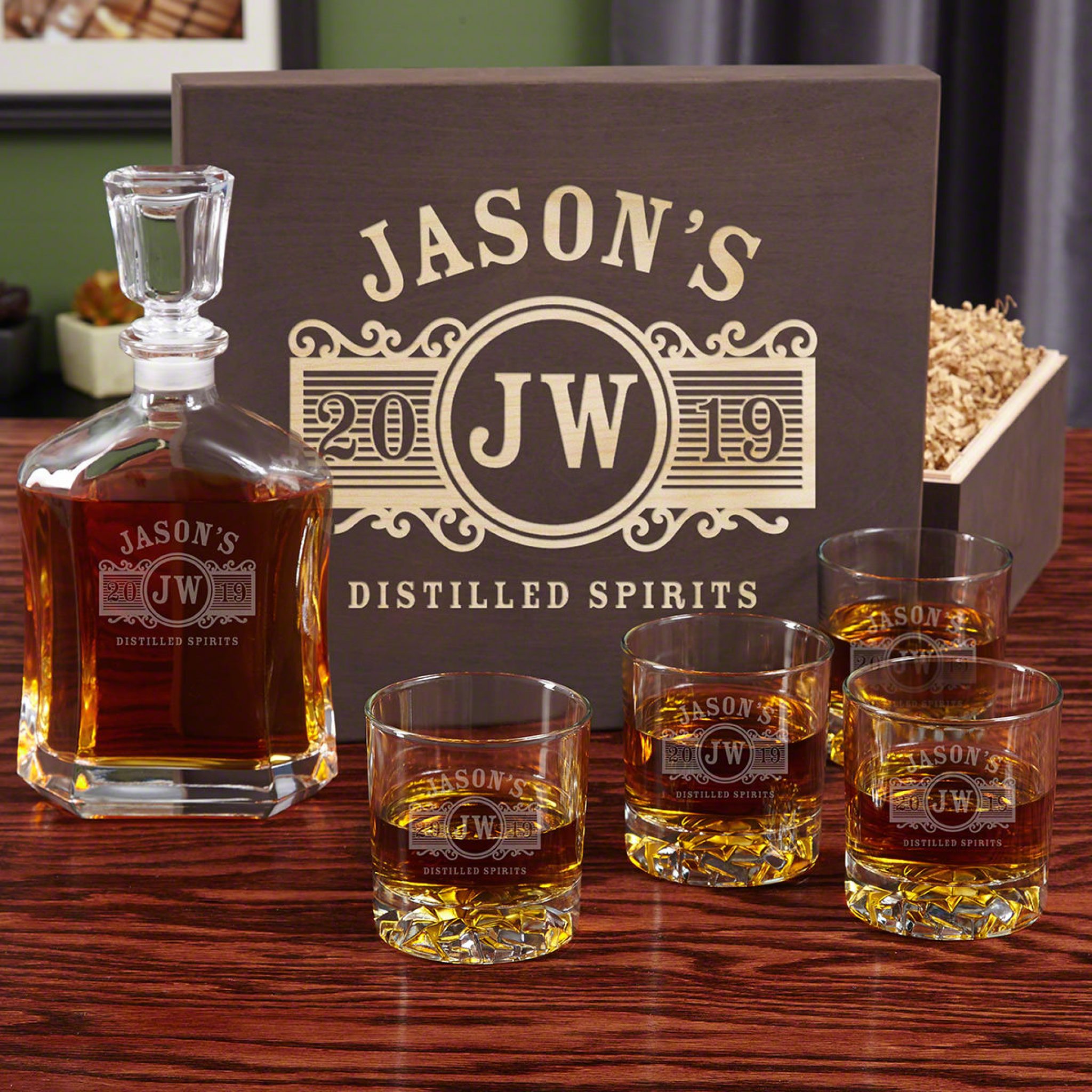 Beer, Champagne, and/or Wine Basket
Although it's not the most creative, you can never go wrong with a basket of wine, because if you start to annoy your hosts, they can numb the pain with a few bottles. And if you behave, they may share with you. There are many options of gift baskets with red wine, white wine, champagne, or beer so pick something you like in case you get a glass.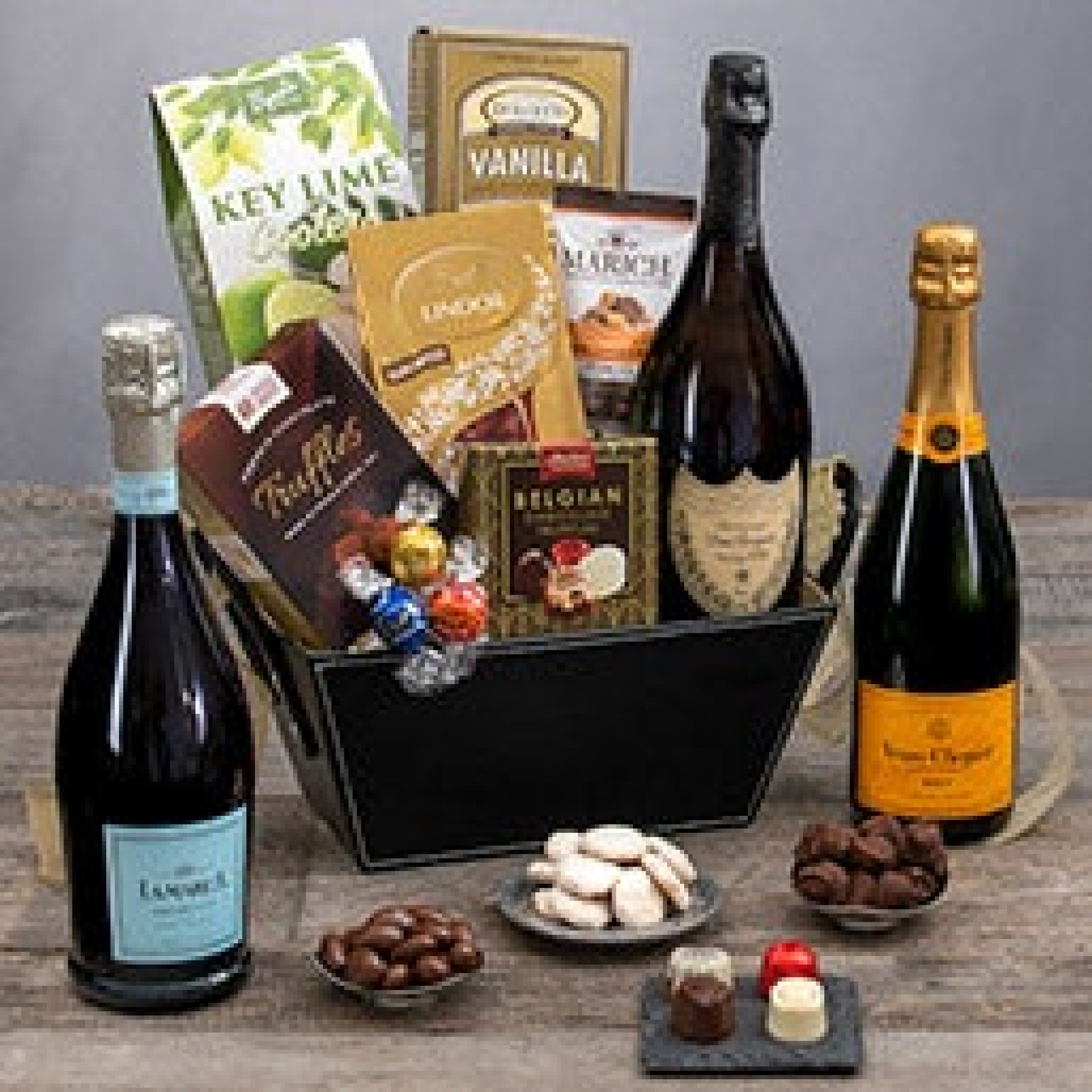 Booze Basket
If your hosts like something a little stronger than wine or beer, or if you are just a pain to be around, opt for a booze basket. They have many different options with vodka, whiskey, gin, tequila, beer, and more. They even have personalized liquor bottle baskets that you can have engraved for a personal touch.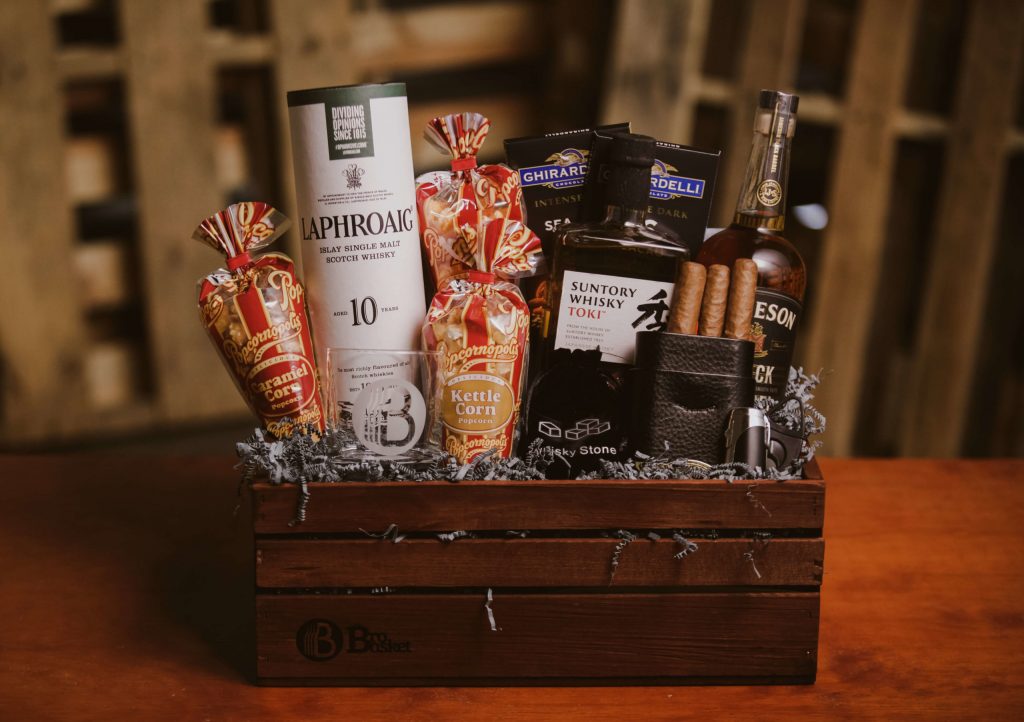 Bloody Mary Gift Set
Let's face it… if your weekend hosts are drinkers, they've probably had their share of hangovers and the best cure for that is a spicy Bloody Mary. This gift set has Bloody Mary mix, salt, chili, and pickled green beans to make the best Bloody Mary you've ever had.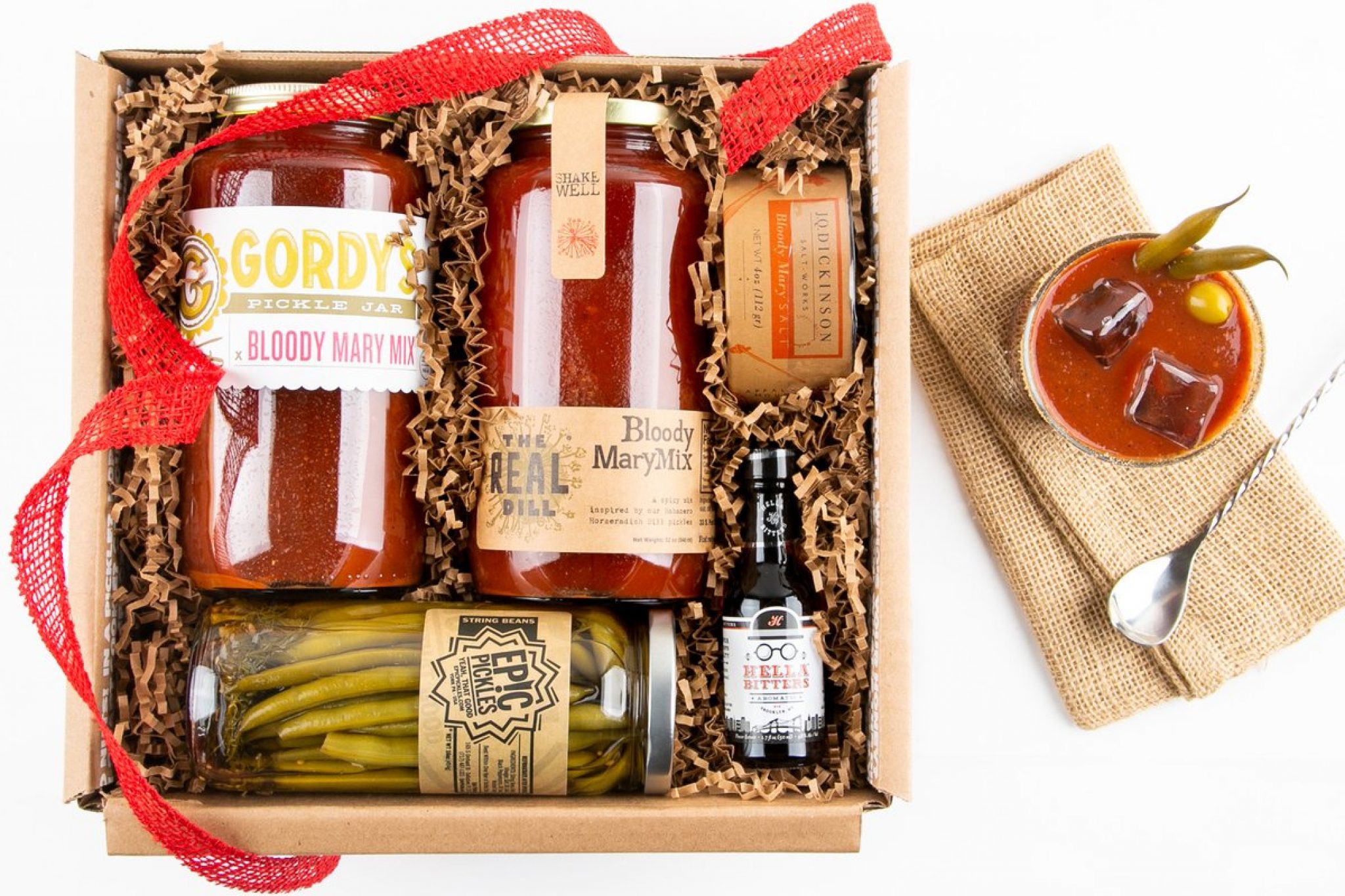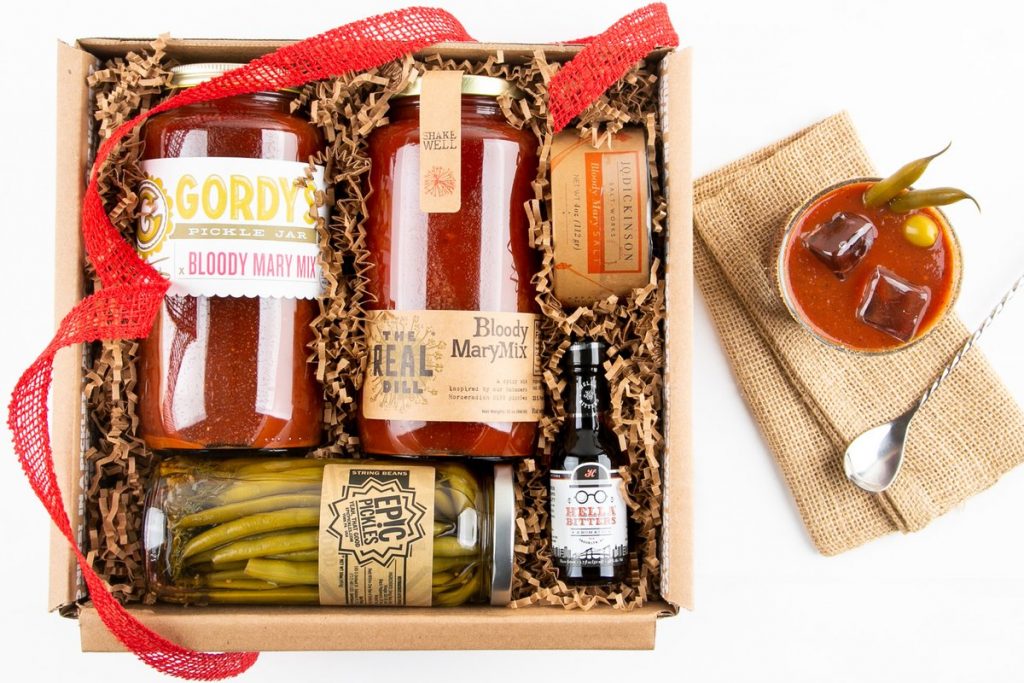 Liquor Infusion Seasonal Subscription
For under $100, you can send them a seasonal liquor infusion subscription for a whole year. Each quarter, they will receive 2 infusion packs to make their own custom booze for their bar. The best part…. It's delicious and they'll probably want to share on your next visit.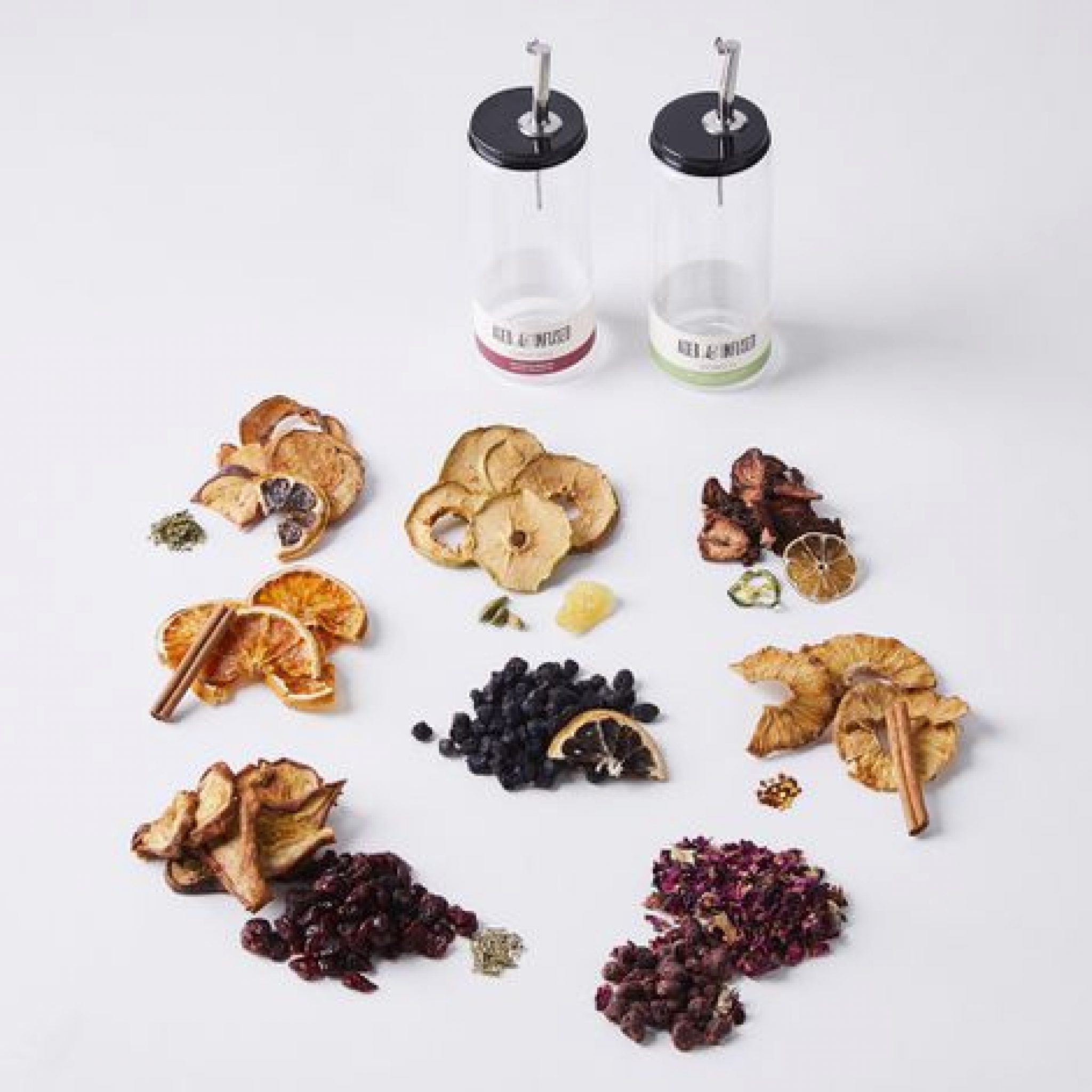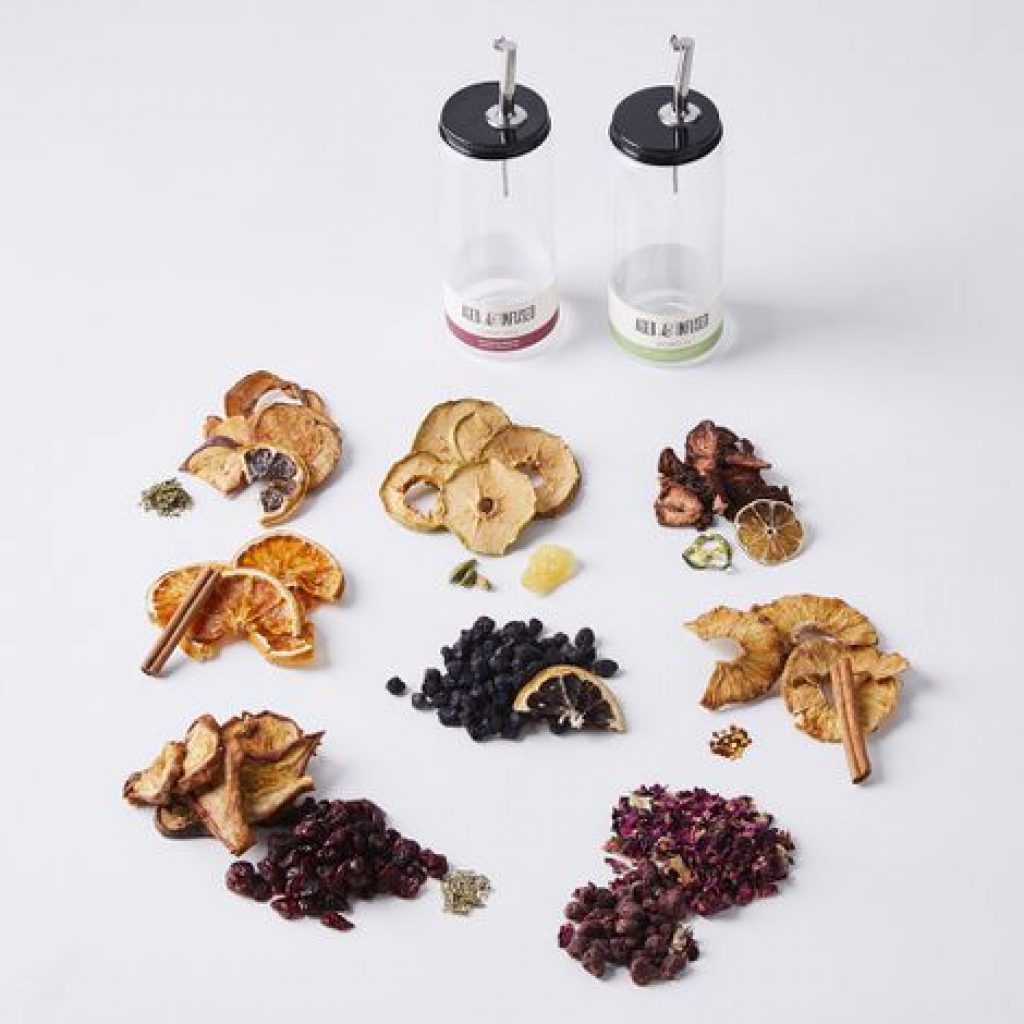 Personalized Wooden Beer caddy
This personalized wooden beer caddy makes a perfect host gift for a beer drinker. You can personalize it with their name and initials and it's a great way for them to take their craft beer with them to show off to friends. Maybe even fill it with their favorite craft beer.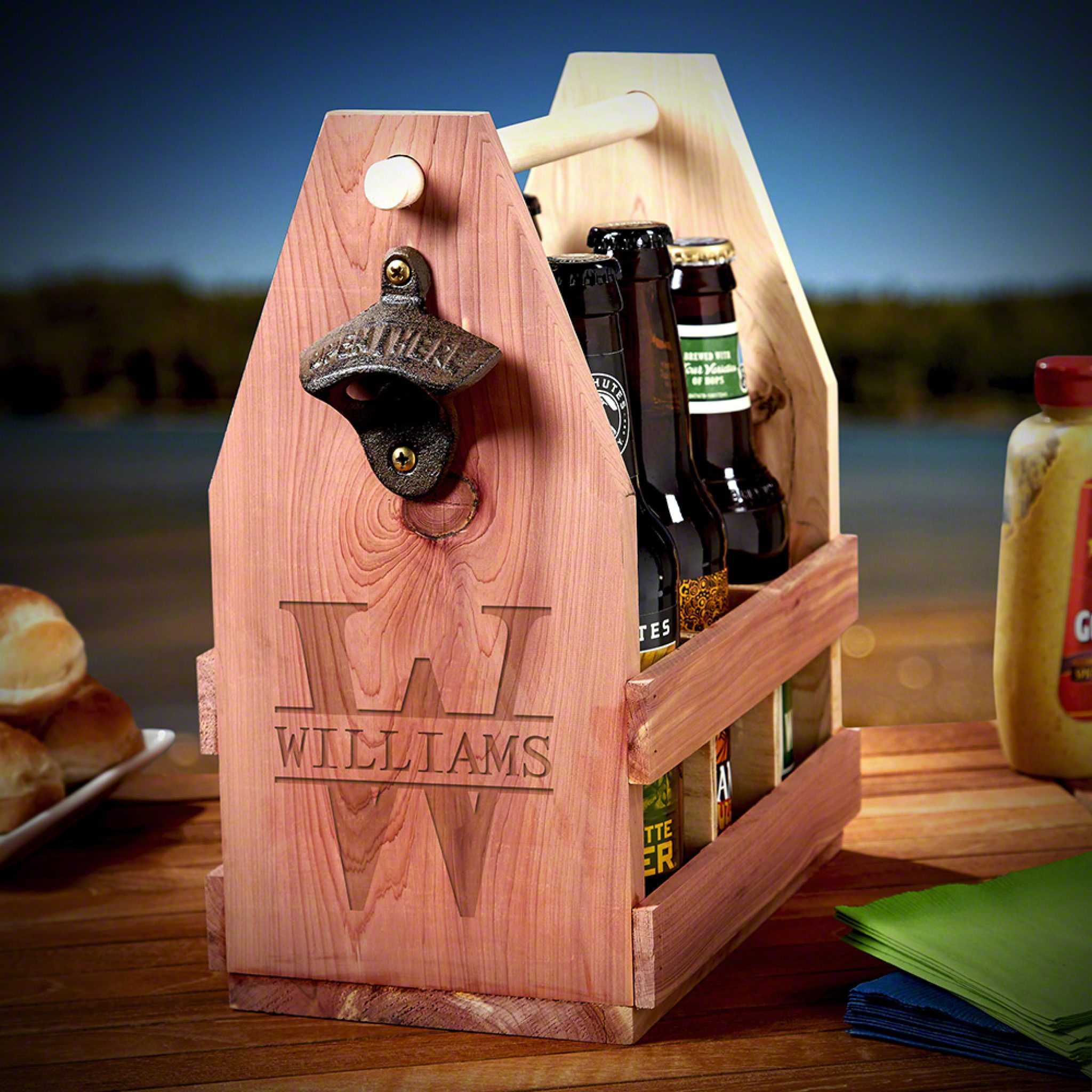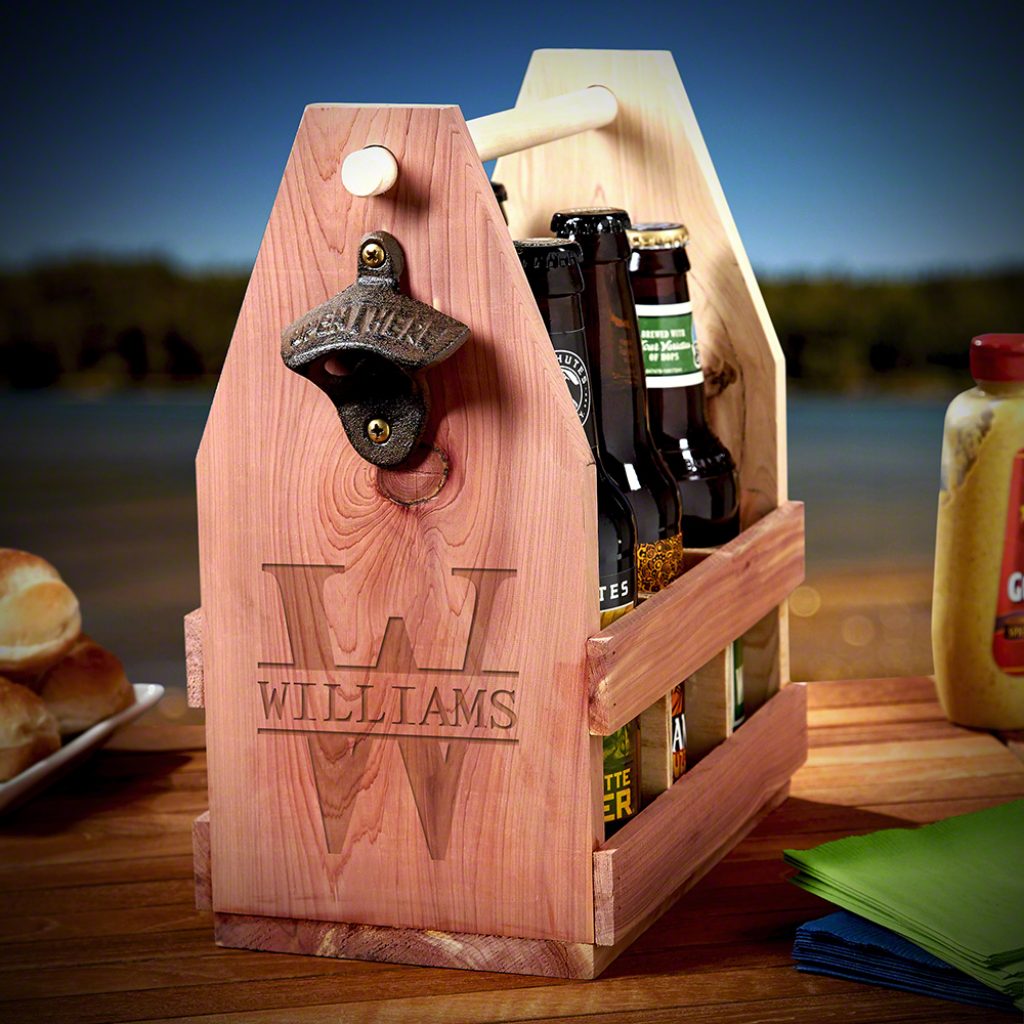 The Best Hostess Gifts for a Weekend Stay with Hosts Who Like to Entertain
If your hosts have invited you for the weekend, there is a good chance they like to entertain often. Why else would they not send you to a hotel? So, if your overnight hosts are the entertaining type, look for unique host and hostess gifts they can use at their next gathering. If you don't see anything here, check out our gift guide on Gifts for People Who Entertain.
Copper Beverage Tub
This double-walled stainless steel copper tub has a great chill time, it won't form condensation, and it is also available in stainless steel. It makes a great hostess gift for a weekend stay, because you can keep your beverages chilled all weekend.
Personalized Wine Chiller
This personalized wine chiller will keep your wine cold for 12 hours and it's portable. Put your bottle in it and know you can have a chilled glass anytime you want. And since you can put your name and initial on it, everyone will know it's yours.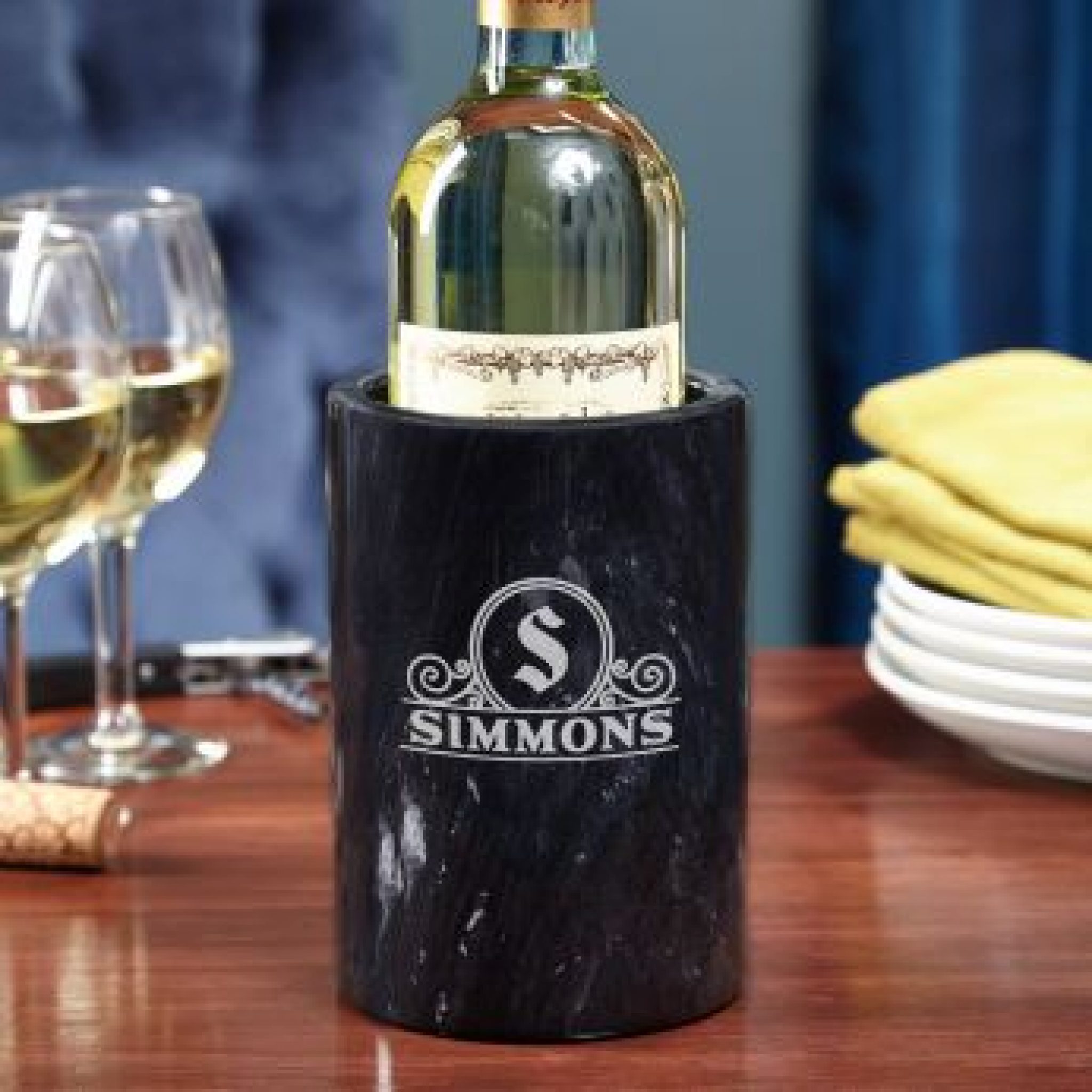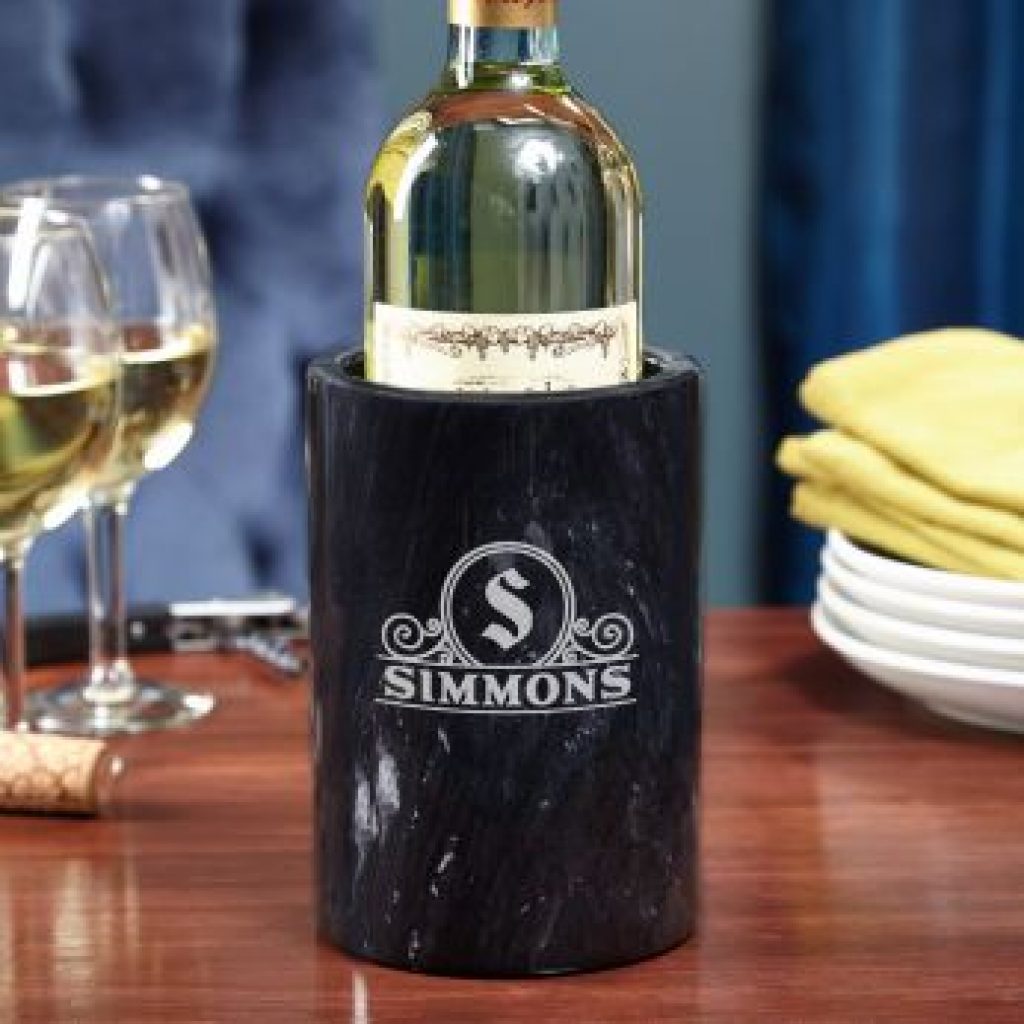 Wine Bottle Insulator
This bottle insulator keeps wine and champagne cold for hours without condensation. Just pop your bottle into it and you can take it on the go and not worry about it getting warm and losing flavor. It comes in many colors to fit your style. Plus, it's through Amazon so you can probably get it by tomorrow.
Steak Branding Iron
If your host is more of an outdoor entertainer, then this personalized steak branding iron is what they need. It comes with interchangeable letters so you can brand your meat with your name, a message, or your favorite sport's team.
Personalized Cutting Board
This personalized cutting board is available in many sizes and woods (walnut, sapele, and maple) and you can get it smooth at the edges or with a 'juice groove'. Add their name and an optional date and it looks gorgeous in any kitchen. Works great as a cutting board and a charcuterie board and is pretty enough to leave on the counter.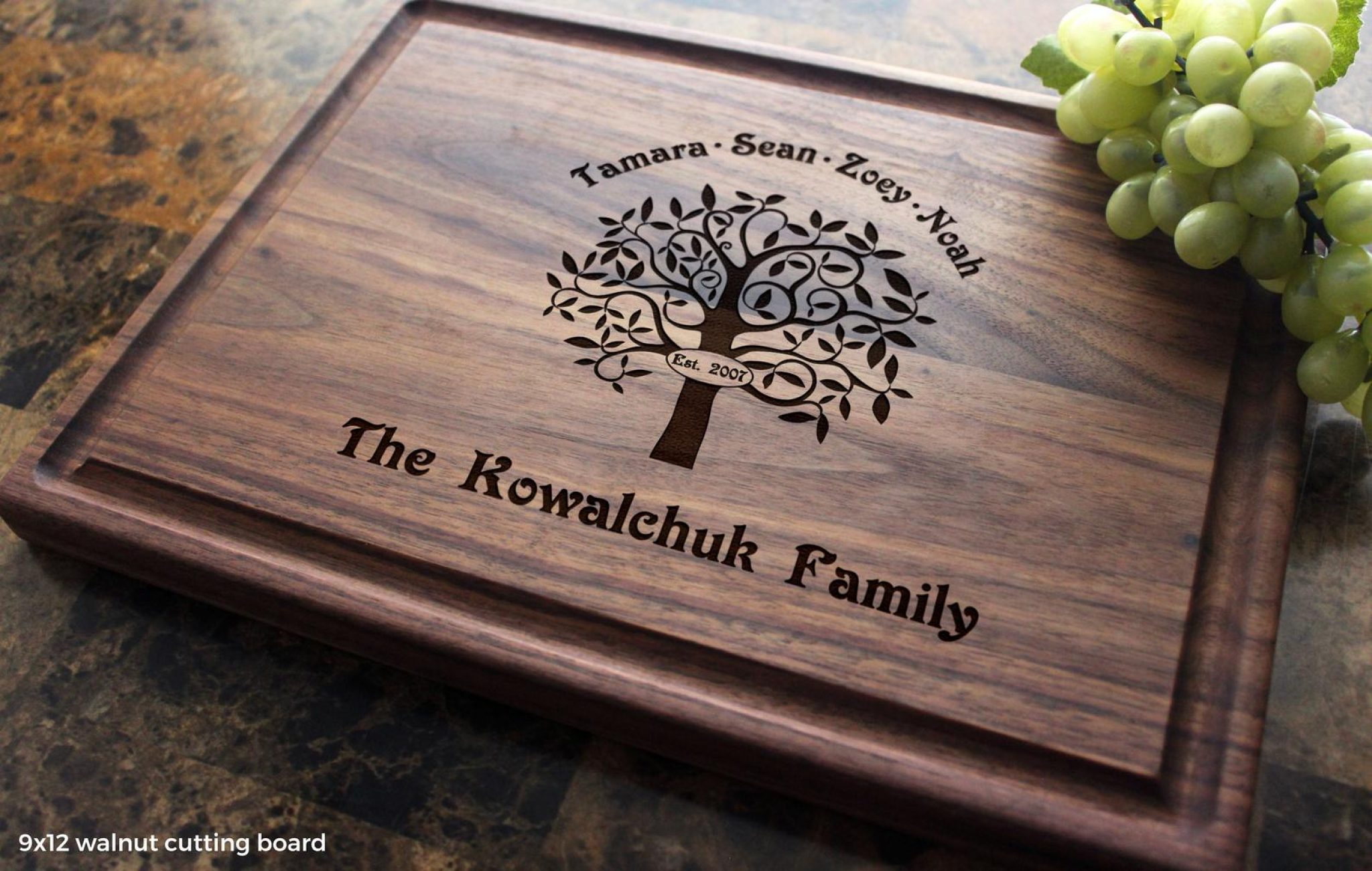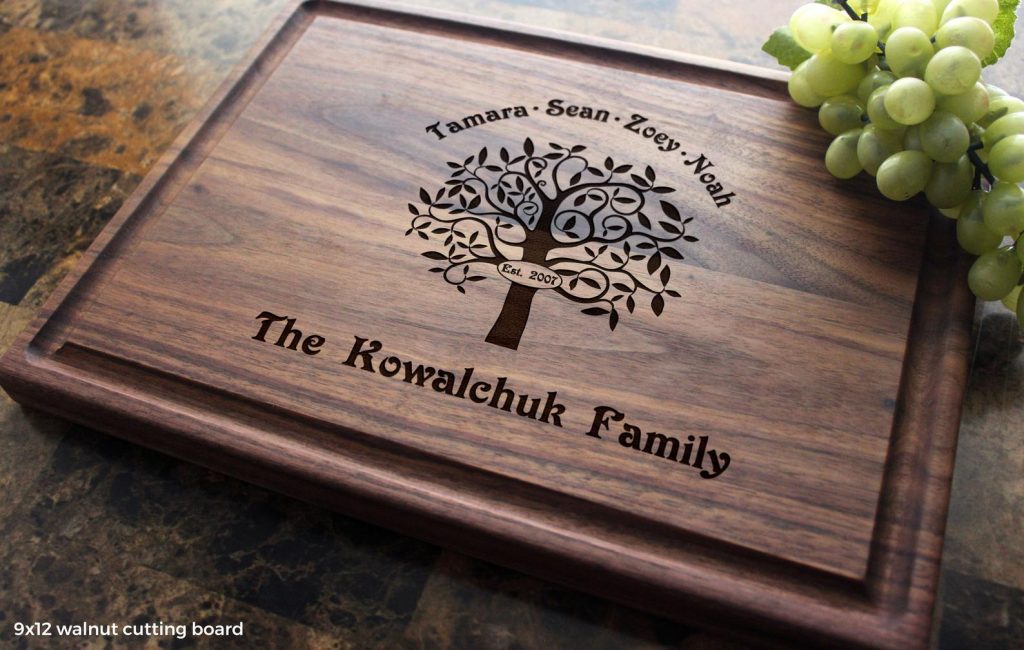 Molecular Gastronomy Kit
This is one of my favorite gifts for anyone who likes to entertain or cook. It allows you to transform food and liquid into foam, noodles, or caviar-like balls. Turn balsamic vinegar into caviar balls for bruschetta or create chocolate noodles for a fancy dessert. The options are endless and it's so fun. They also have one for cocktails HERE.
Personalized Ice Bucket
This ice bucket screams class. Any host who throws a lot of dinner parties knows the importance of having ice readily available. This double-walled, faux-leather ice bucket won't sweat and you can have it customized with their name and initial.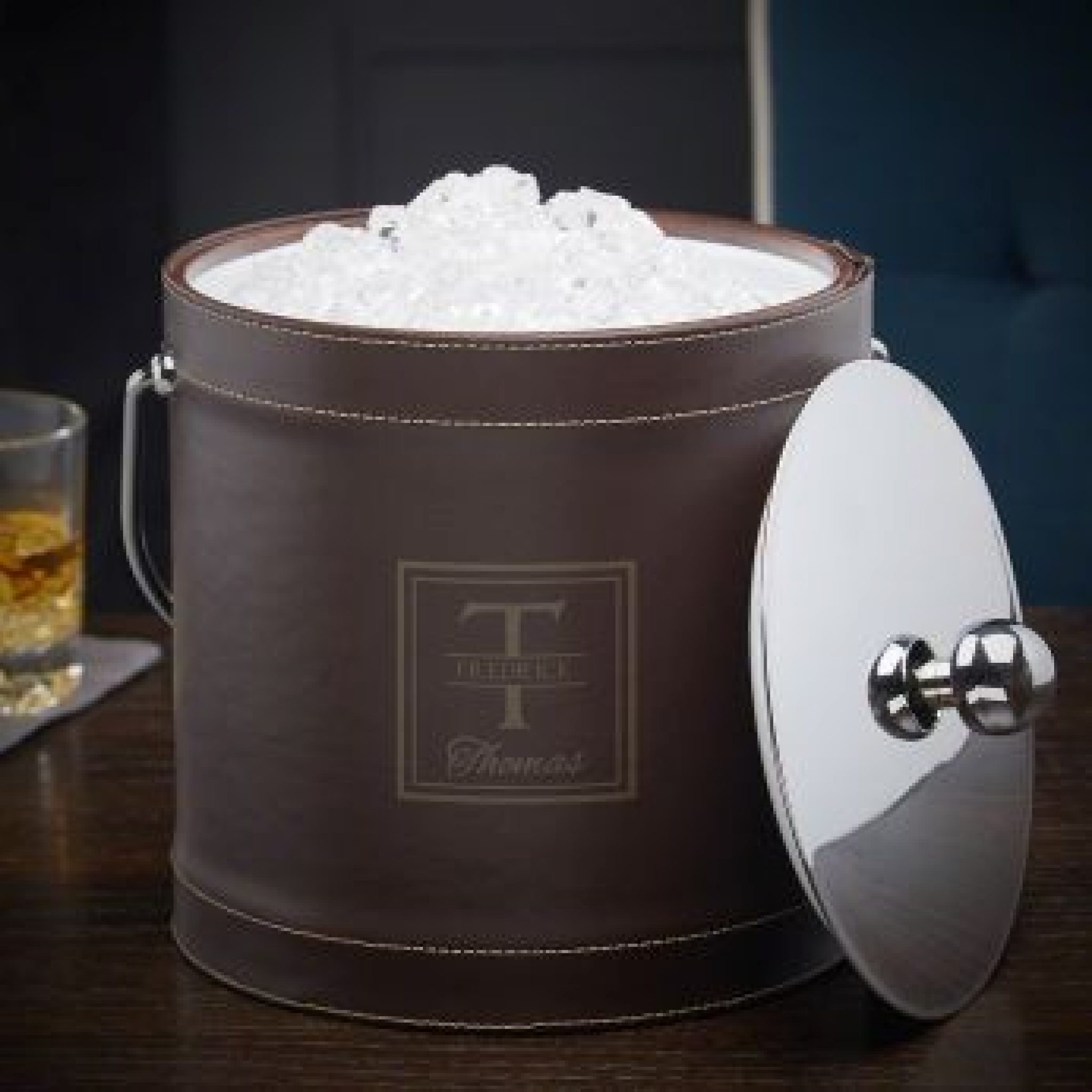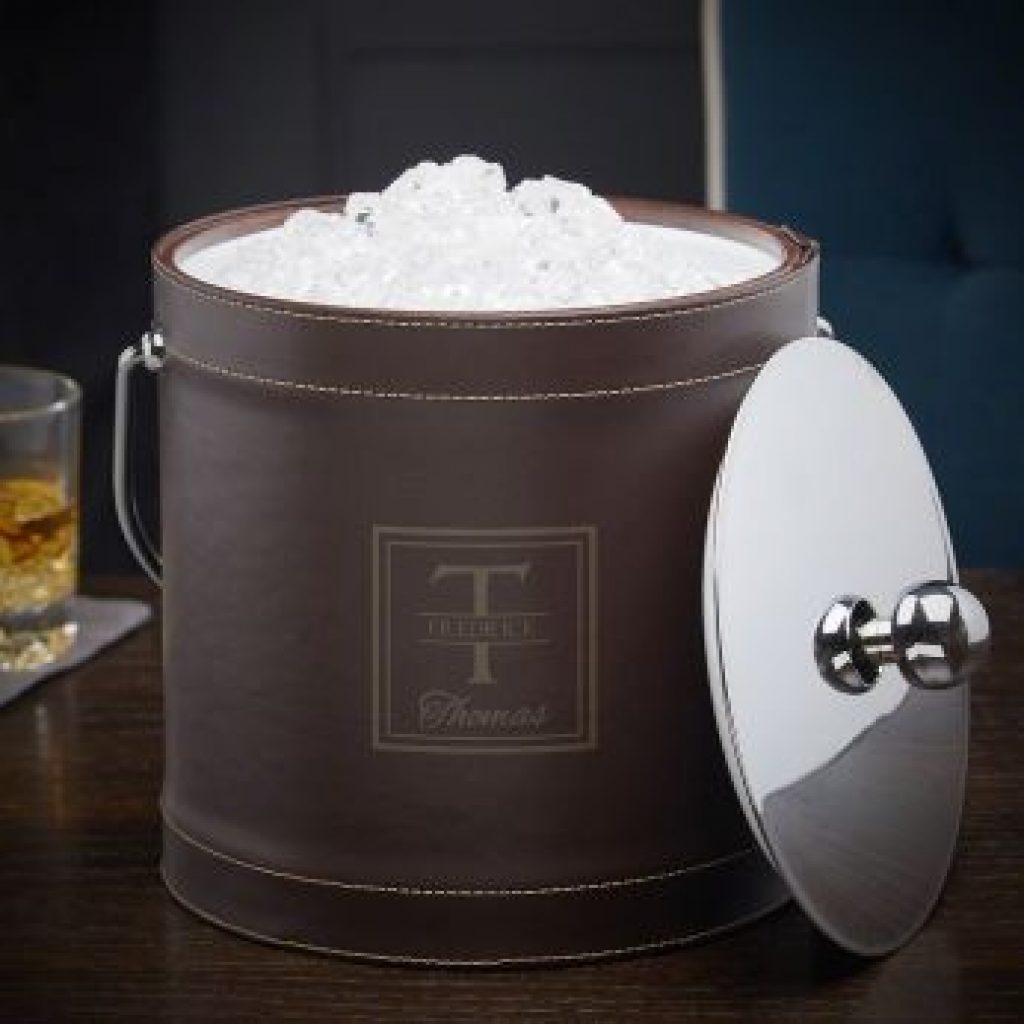 Now that you have read about the best hostess gifts for a weekend stay, if you still need more ideas for unique host and hostess gifts, check out our section on Hostess Gifts or our Gifts for Couples.
Be sure to follow us on Facebook for daily updates on unique gifts for everyone you know.