Unique Wedding Gifts for Couples Who Have Everything
When you think of wedding gifts, you typically think of household items that the young couple can use, such as a toaster oven or a set of dishes. And often, young couples have a registry so it makes it even easier. But what about wedding gifts for older couples? Or wedding gift ideas for couples already living together? Those types of couples tend to already have a fully stocked home so buying gifts for them is a struggle. In that situation, you need to think outside of the box for something personal and something they wouldn't think to buy themselves. So here are the most unique wedding gifts for couples who have everything.
Personalized Wedding Gift Ideas for Couples Already Living Together
Couples who are already living together, already have everything they need. They've already been accumulating junk together so they typically tell you not to give them a wedding gift, so it's important to find something unique. Personalized wedding gifts are great for those couples. So here are our favorite wedding gift ideas for couples already living together.
Personalized Bourbon Barrel Drink Serving Tray
This serving tray is made from the head of a retired Kentucky bourbon barrel so the name of the distillery and batch numbers are still visible on the side which gives it a super cool rustic, unique look. This makes a great wedding gift for older couples because they tend to host dinner parties more often and this allows them to serve their guests and show it off.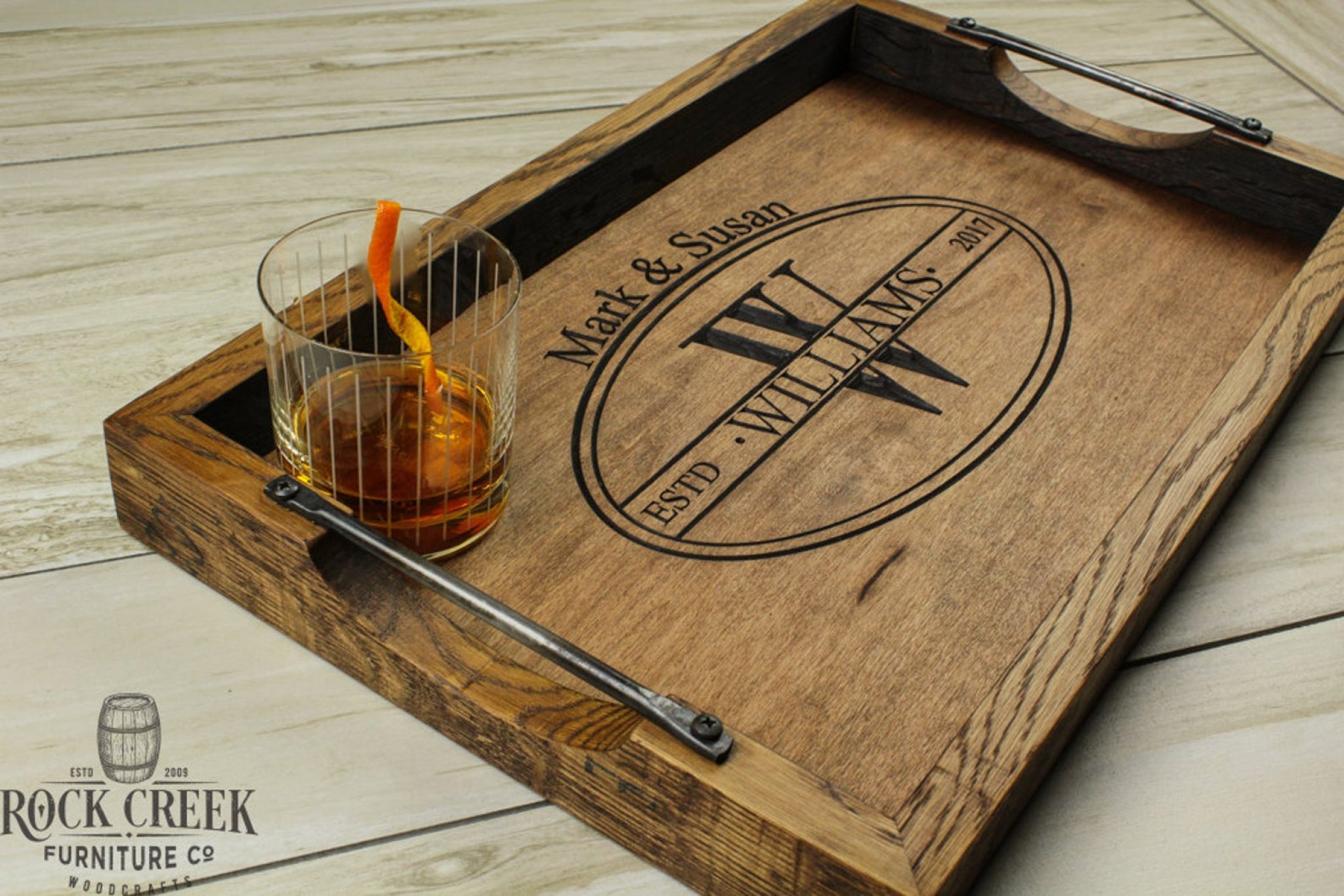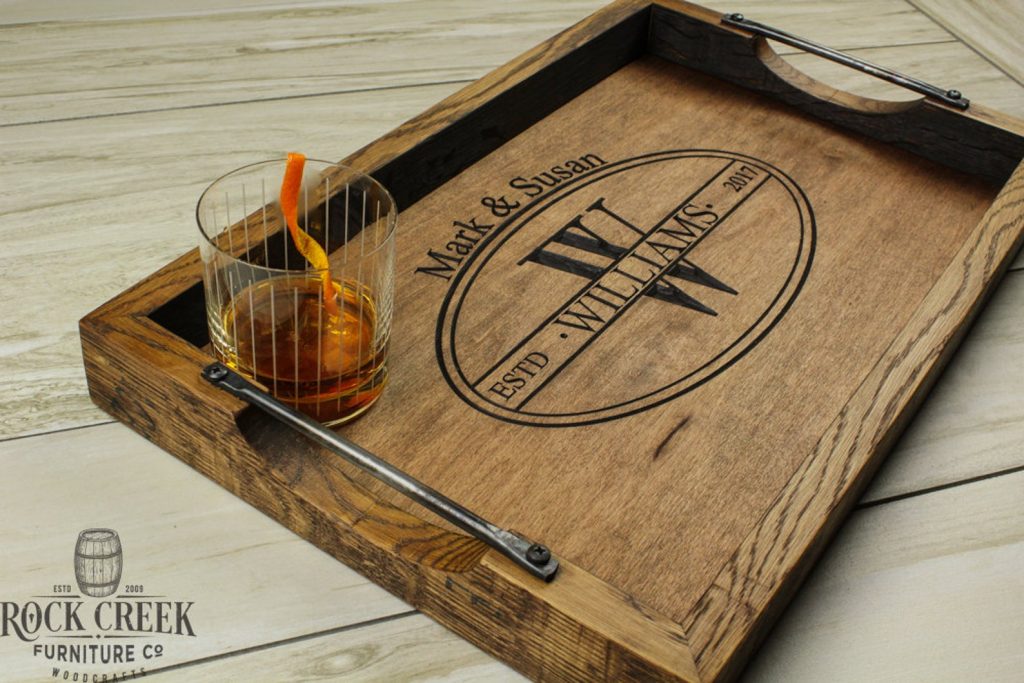 Personalized Name Sign
We received this sign for our wedding and love it. Not only does it look great on our wall, but it helps me remember the date of our anniversary so I don't look like a jerk. Although, I recently learned my husband does the same thing, so apparently, we are both jerks.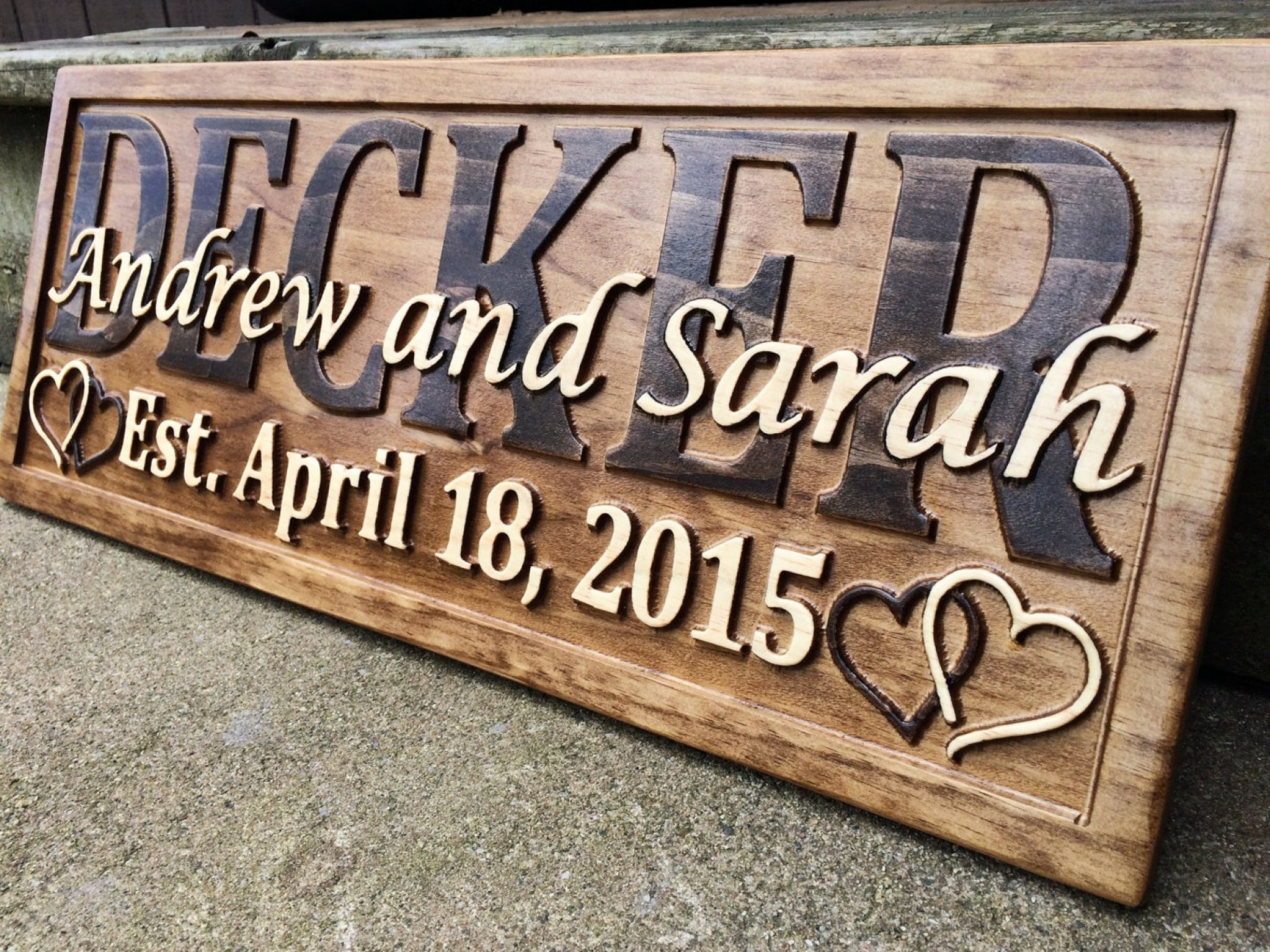 Personalized Whiskey Decanter Set
When you are looking for wedding gifts for couples already living together, forget about the toaster and get them something unique. This company has hundreds of different personalized whiskey decanter sets that look beautiful and can be used with bourbon, tequila, vodka, gin, or any other alcohol the couple loves.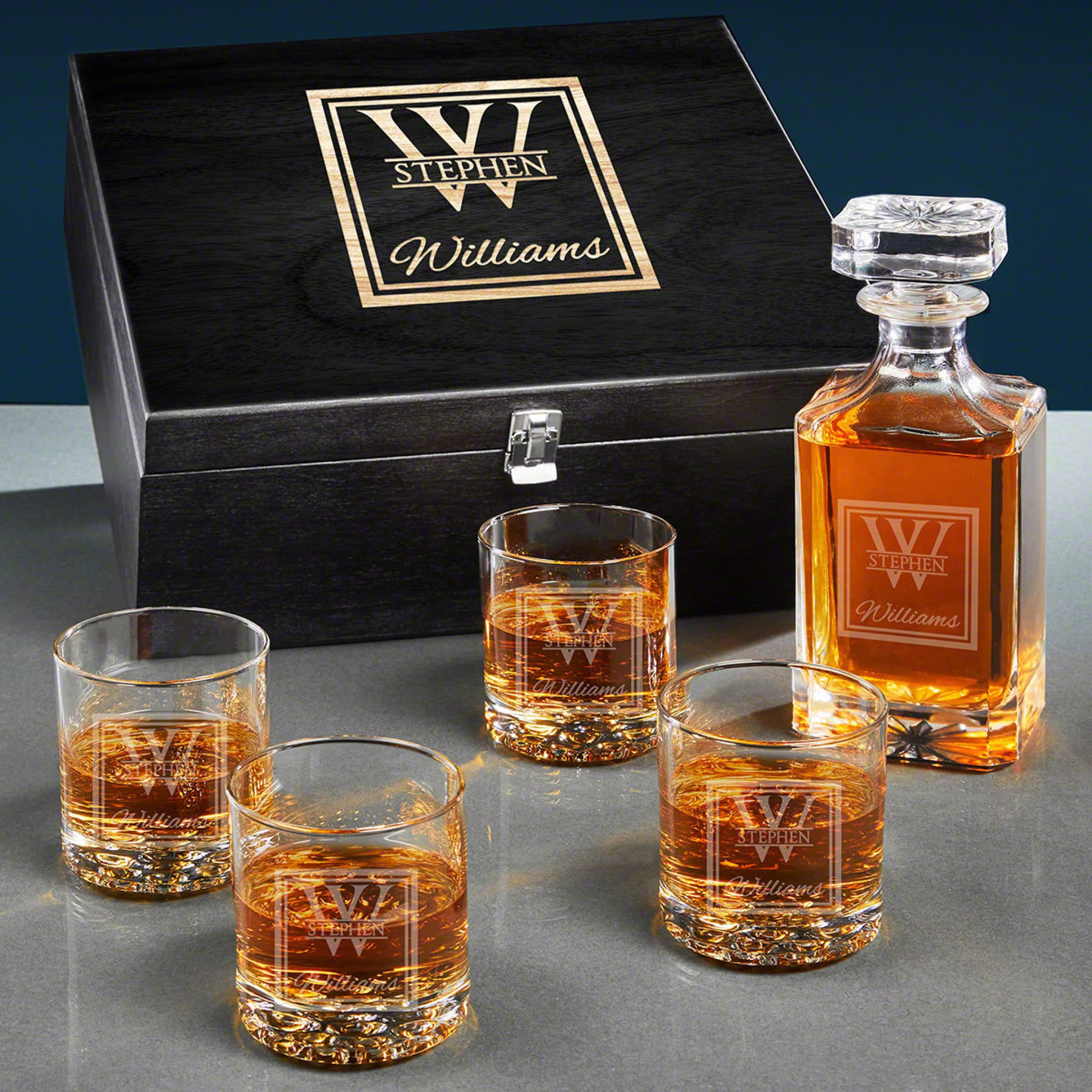 Personalized Cutting Board
A personalized cutting board makes a great wedding gift for an older couple because it can be used as a charcuterie board, serving tray, or just as a cutting board, and it's pretty enough to leave out on the counter. Plus, it has the date of their wedding so it helps them remember their anniversary.
Personalized Star Constellation Map of Sky
This personalized star map uses astronomy software to map the stars on an exact date. You can pick a date in the future, so why not pick the couple's wedding date. You can not only pick the date, but you can also pick the location and time so it shows what the sky looks like at that exact time.
Personalized Wooden Aerial Puzzle
This 300-piece personalized wooden puzzle can be a bird's eye view of any location. Customize it with the couple's hometown, where they met, where they live, their favorite city, or where they got married. It's high quality, unique, and something they don't already own.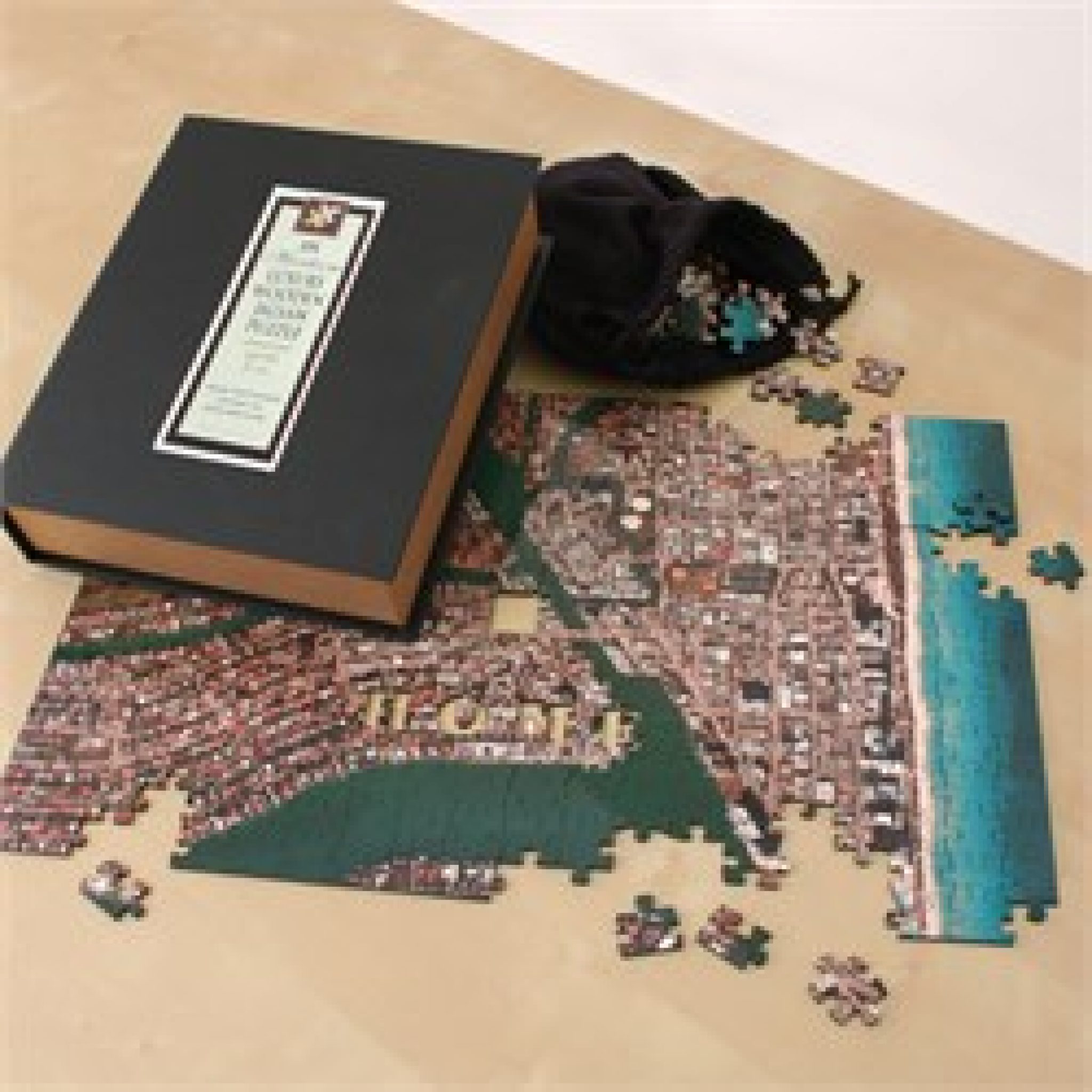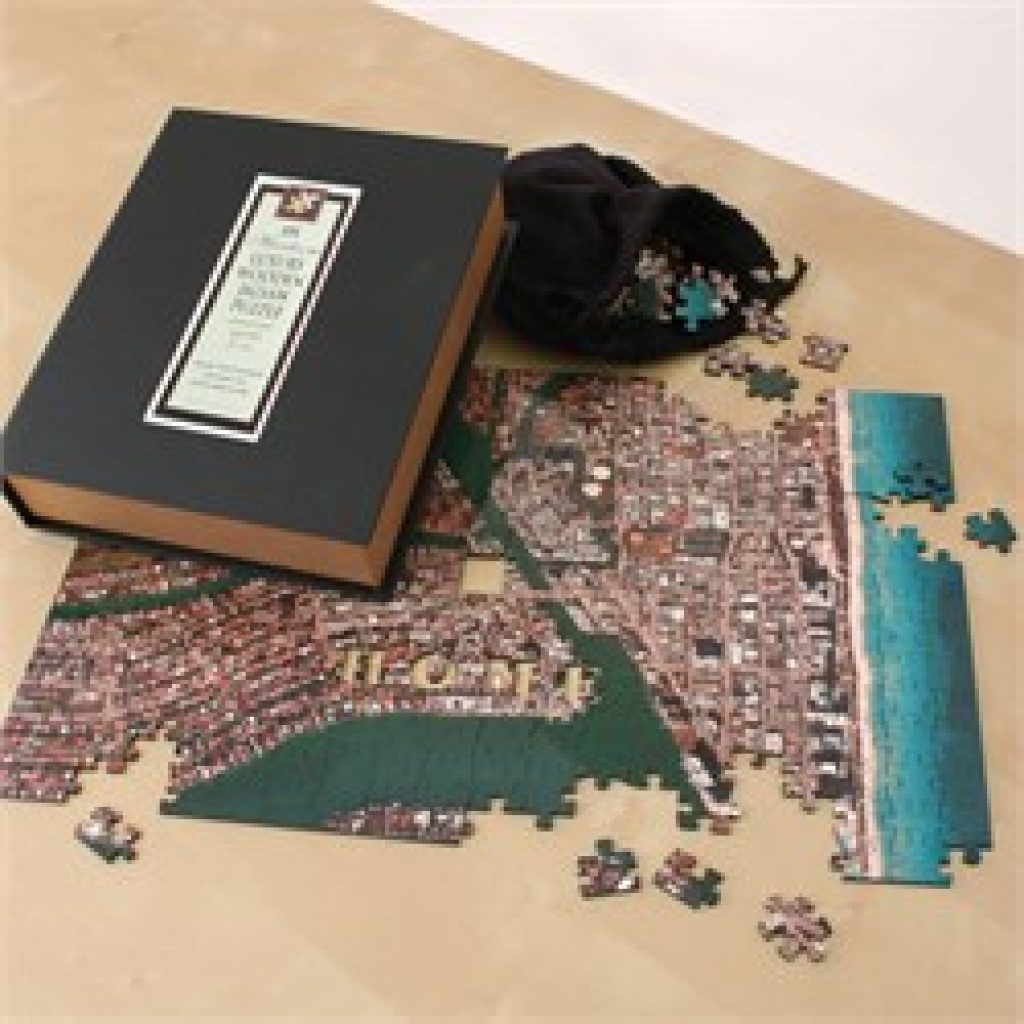 Personalized Coordinates Sign
We have this sign hanging in our kitchen and it makes me smile every time I see it. We were one of those wedding couples who had everything so this gift was unique and it looks good on our wall.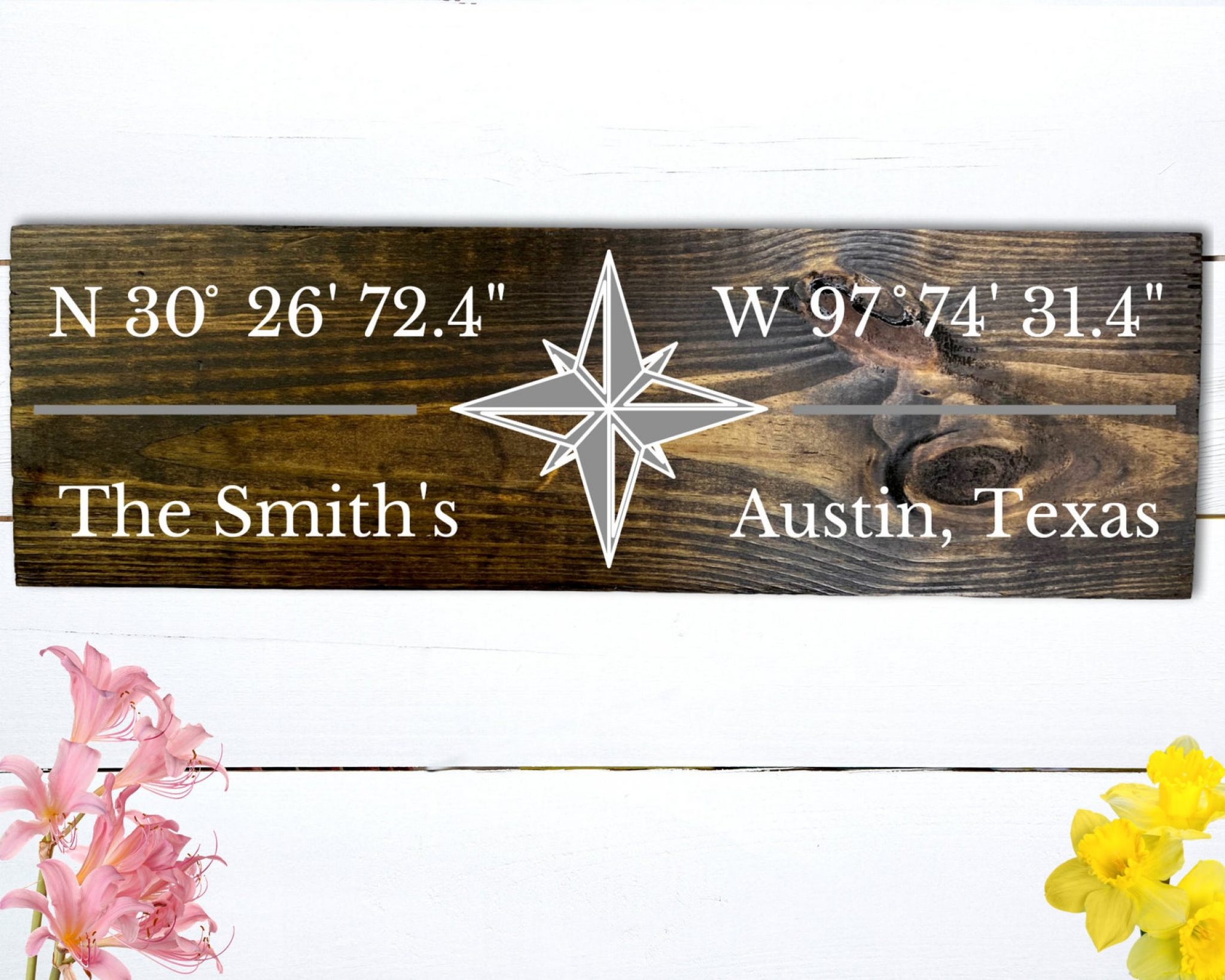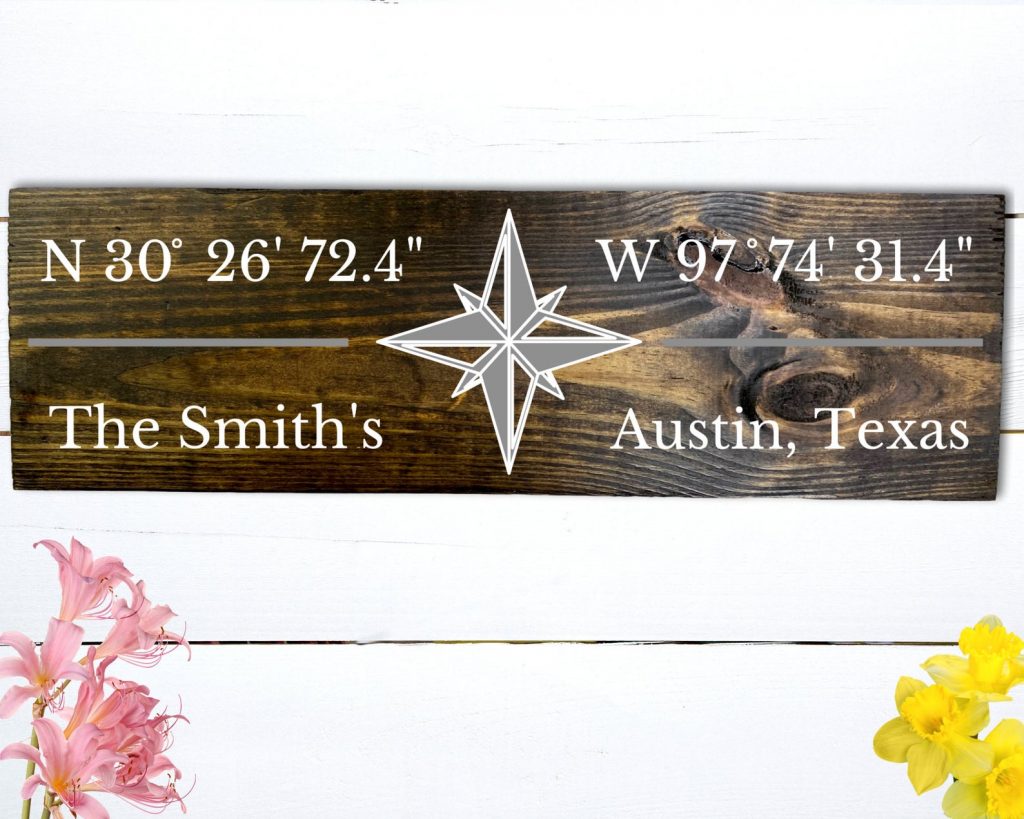 Personalized Ice Bucket
This insulated ice bucket is double-walled so it keeps ice, beer, or wine cold for hours and the faux leather prevents it from sweating. You can have it personalized with their name or initials.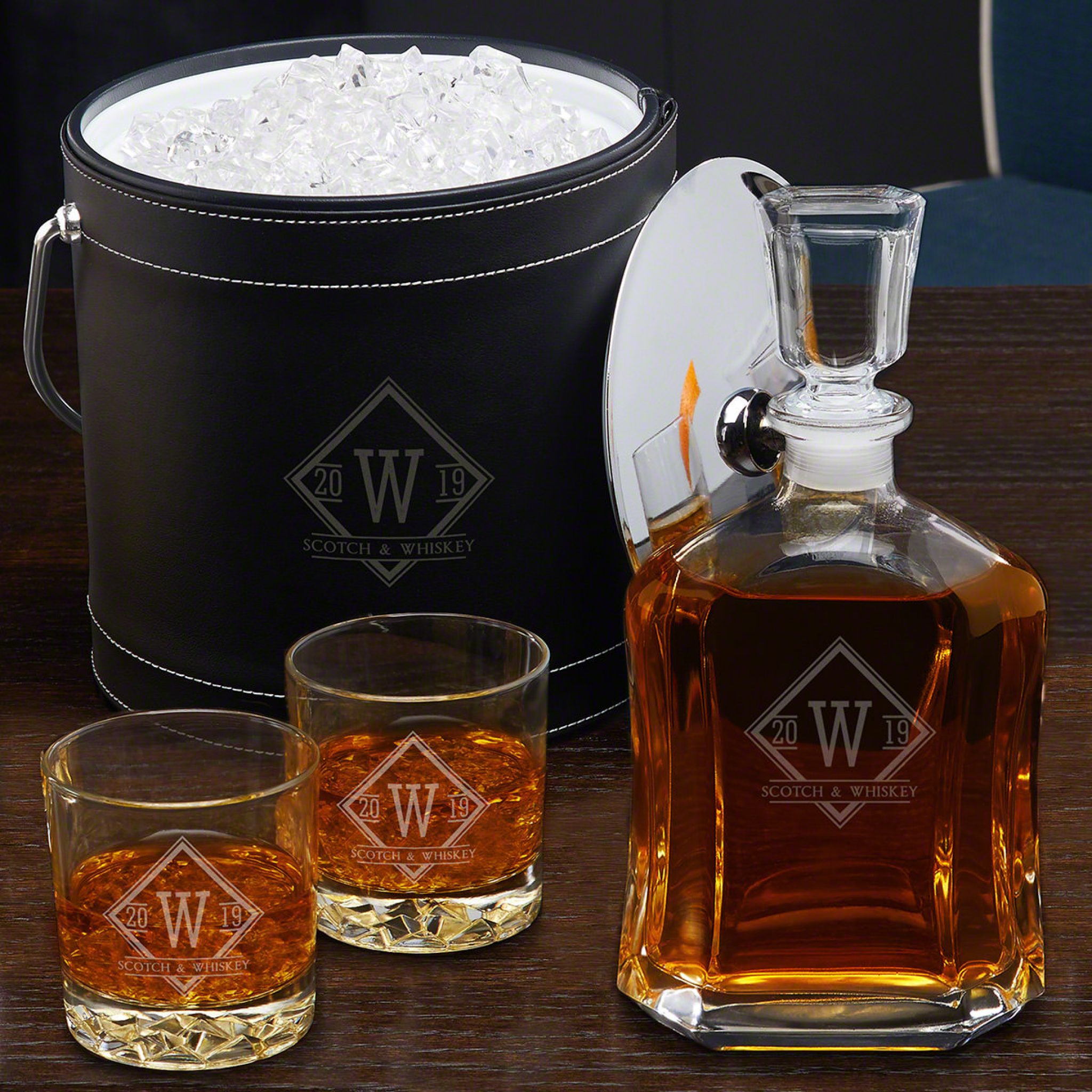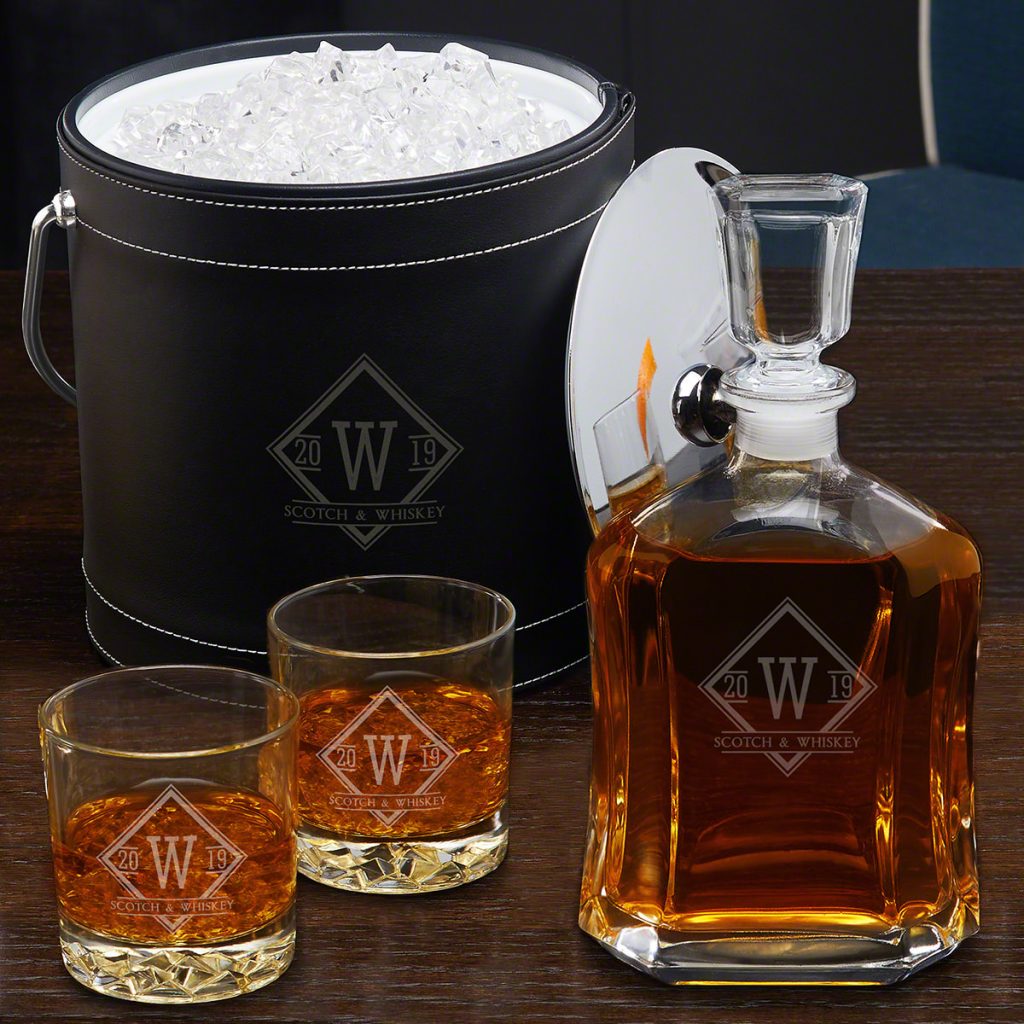 His and Hers Personalized Bathrobes
One of the best things about staying in a hotel is being able to throw on a cozy bathrobe after a hot shower. It makes you feel like you spoiled yourself at the spa. Now you can enjoy that comfort at home after the wedding, and you can personalize them so your spouse doesn't steal yours. They are available in several colors and you can choose to use your intitials or use Hubby/Wifey, Mr./Mrs., or His/Hers.
Personalized Corn Hole
If the wedding couple enjoys throwing barbecues or backyard parties, give them this personalized corn hole set. It's pretty, unique, and it fits their outdoorsy personalities. Plus, it will be fun to play at their next BBQ.
Unique Wedding Gifts for Couples Who Have Everything
I got married at 48 years old, so we already had everything we needed and didn't want any gifts, so I can relate to this category. Sure, I didn't want any wedding gifts, but I was super excited when people actually gave us something. (I probably said I didn't want anything because that is what you are supposed to say… but I love gifts.) If you are looking for unique wedding gifts for couples who have everything, you really need to look out of the box, so we did it for you.
Personalized Anniversary Journal
This anniversary journal has guided prompts to fill out together every anniversary, such as how you celebrated, your favorite things, and memorable moments and other romantic things to help you remember why you fell in love. It also has a photo page to include your favorite pictures. And every decade, it has additional space for more detailed memories.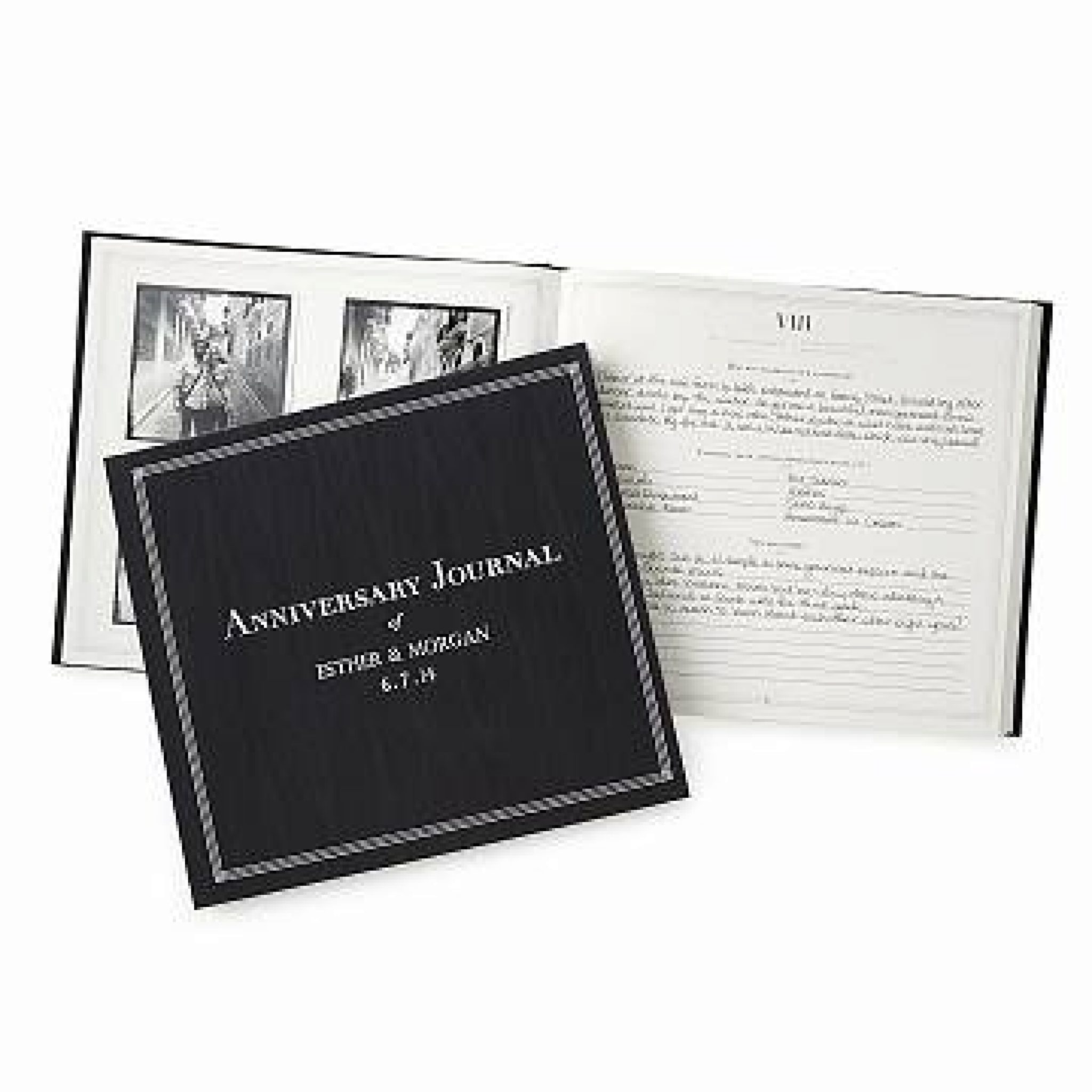 Unique Agate Serving Tray
This agate serving tray is truly one of a kind and you can have it customized with any color. They are handmade from resin and each one is different, so it will be a unique gift.
Personalized Lego Wedding Portrait
This custom mosaic portrait is similar to a puzzle and Legos. You send in the pictures of the people you want to be included and they combine them into one photo and create a Lego portrait. They can put it together for you if you want, but it's fun to do it together.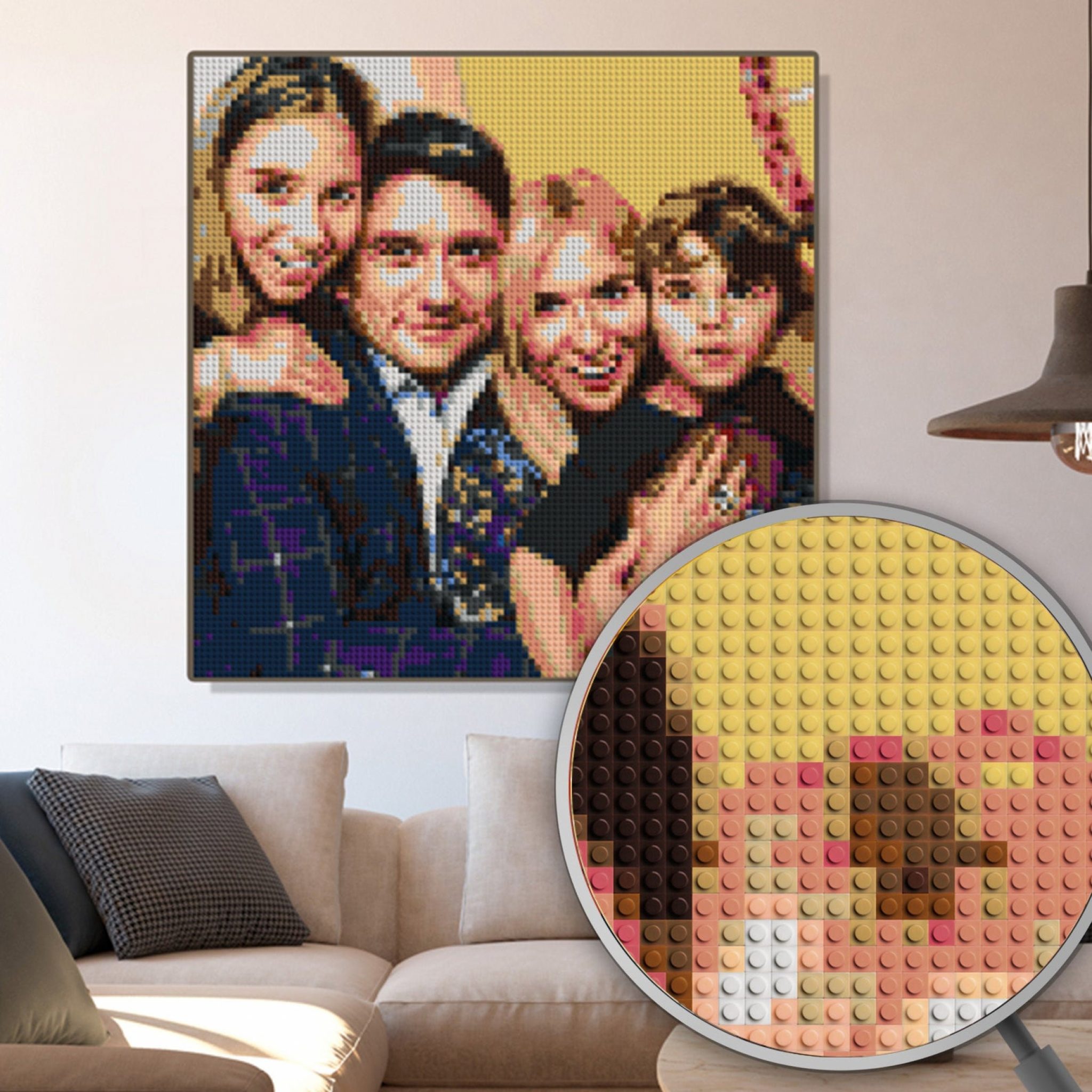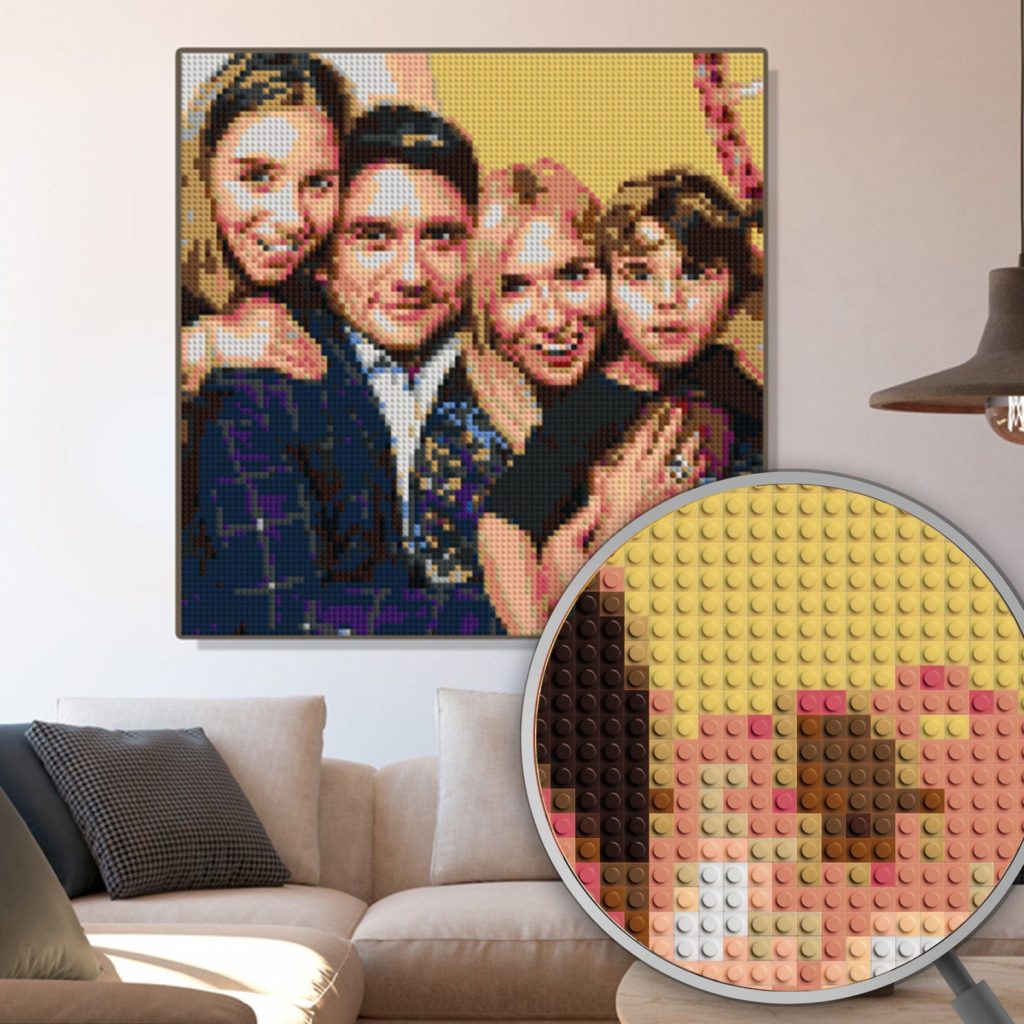 The Adventure Challenge
The Adventure Challenge has 50 date night activities to turn your life into an adventure. You scratch them off to reveal what you will be doing, and you have to do it. It shows you ahead of time the monetary and time each one will take before you scratch it off. Dates include ideas such as cooking a delicious apple pie (blindfolded), recreating your grandparents' very first date, or painting a masterpiece on a unique canvas. It comes with an instant camera to document each date to look back on over the years.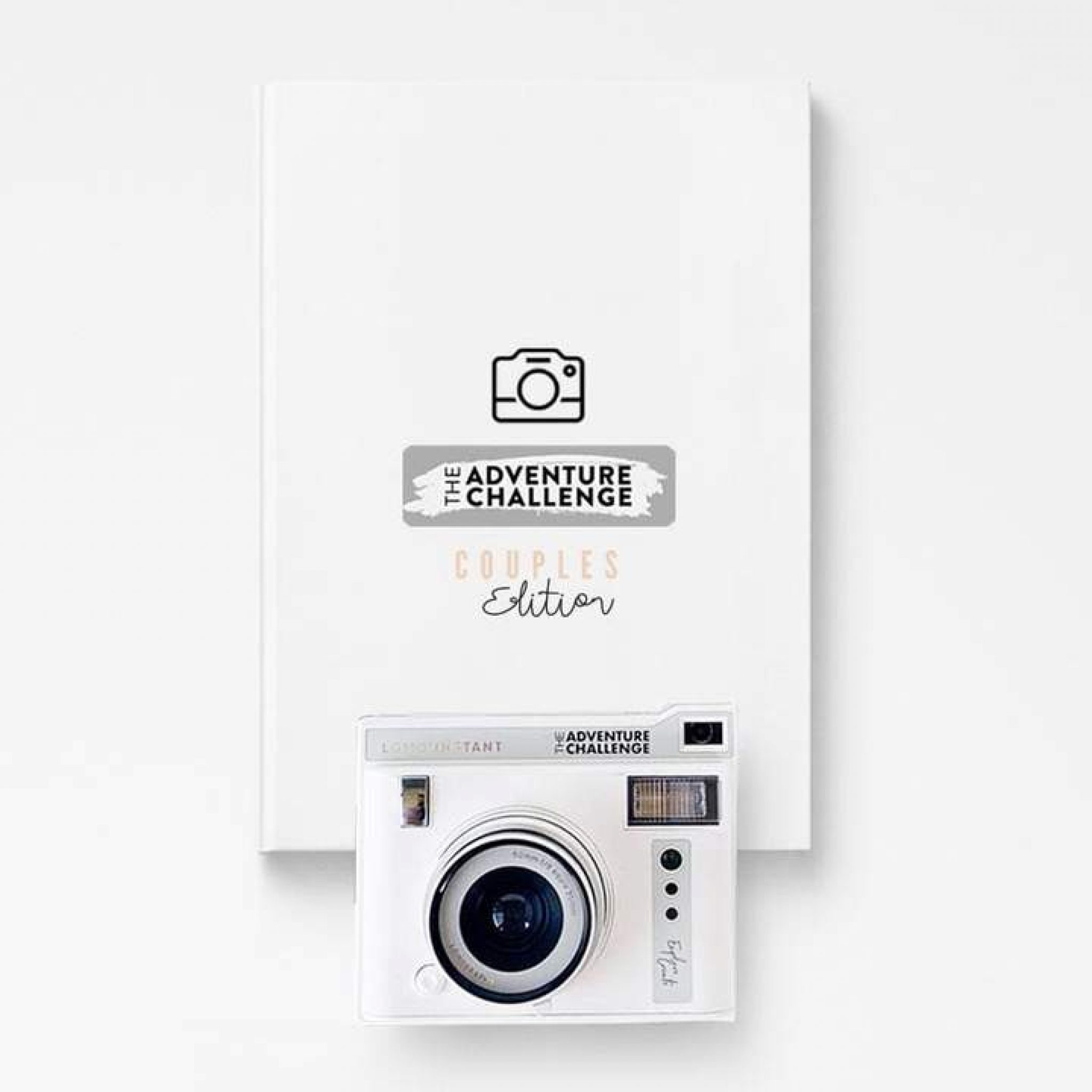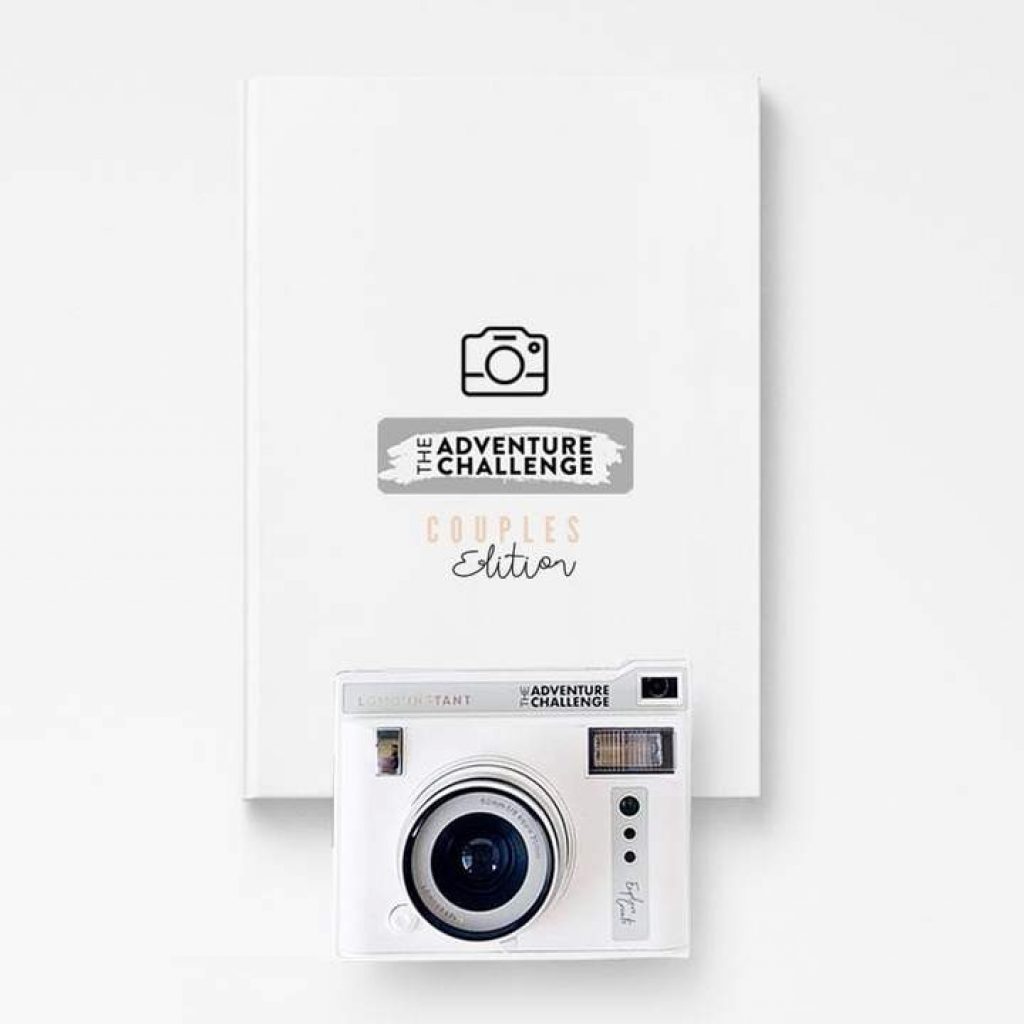 Alcohol Infusion Kit
This alcohol infusion kit is fun for everyone. You mix your favorite alcohol with the fruits and spices to create a custom, delicious new flavor of booze. Each set is only $25 and they are all different, so if you want to spend $100 on a wedding gift, give them 4 different kits. Blue Sunday pairs with gin, whiskey, and vodka, Island Time pairs with run whiskey and vodka, Navel Gazer is great with whiskey and bourbon, Parrot Head is great with tequila and vodka, and Rose Ceremony is delicious with vodka and gin. Or check out this Alcohol Infusion Kit Subscription so they receive something all year long.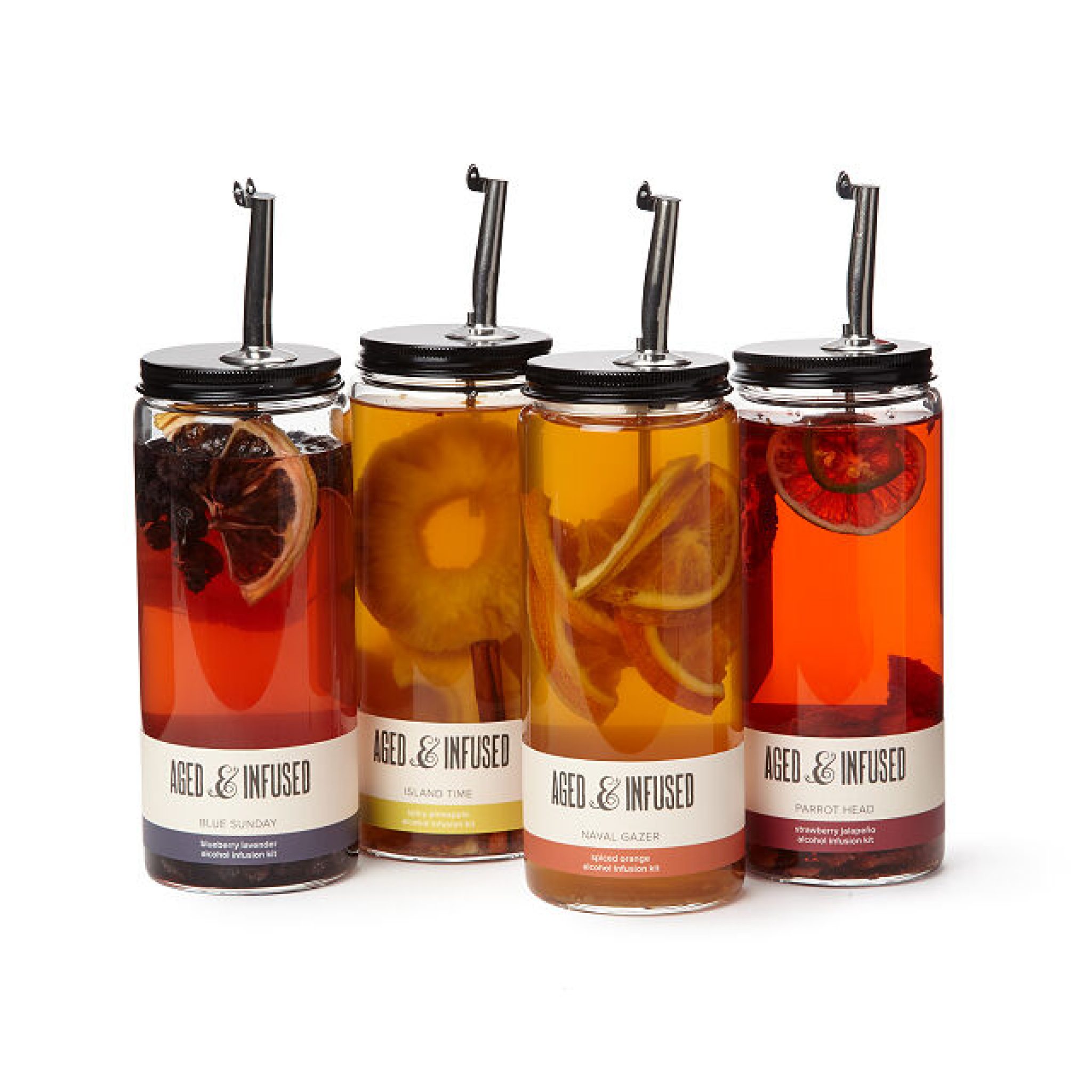 Personalized Swing
If the wedding couple has a yard, then this personalized swing is a great way for them to remember their special day every time they go outside. Customize it with their initials and wedding date. It's romantic and unique, and a little playful. They may be older or more established, but we are all still young at heart.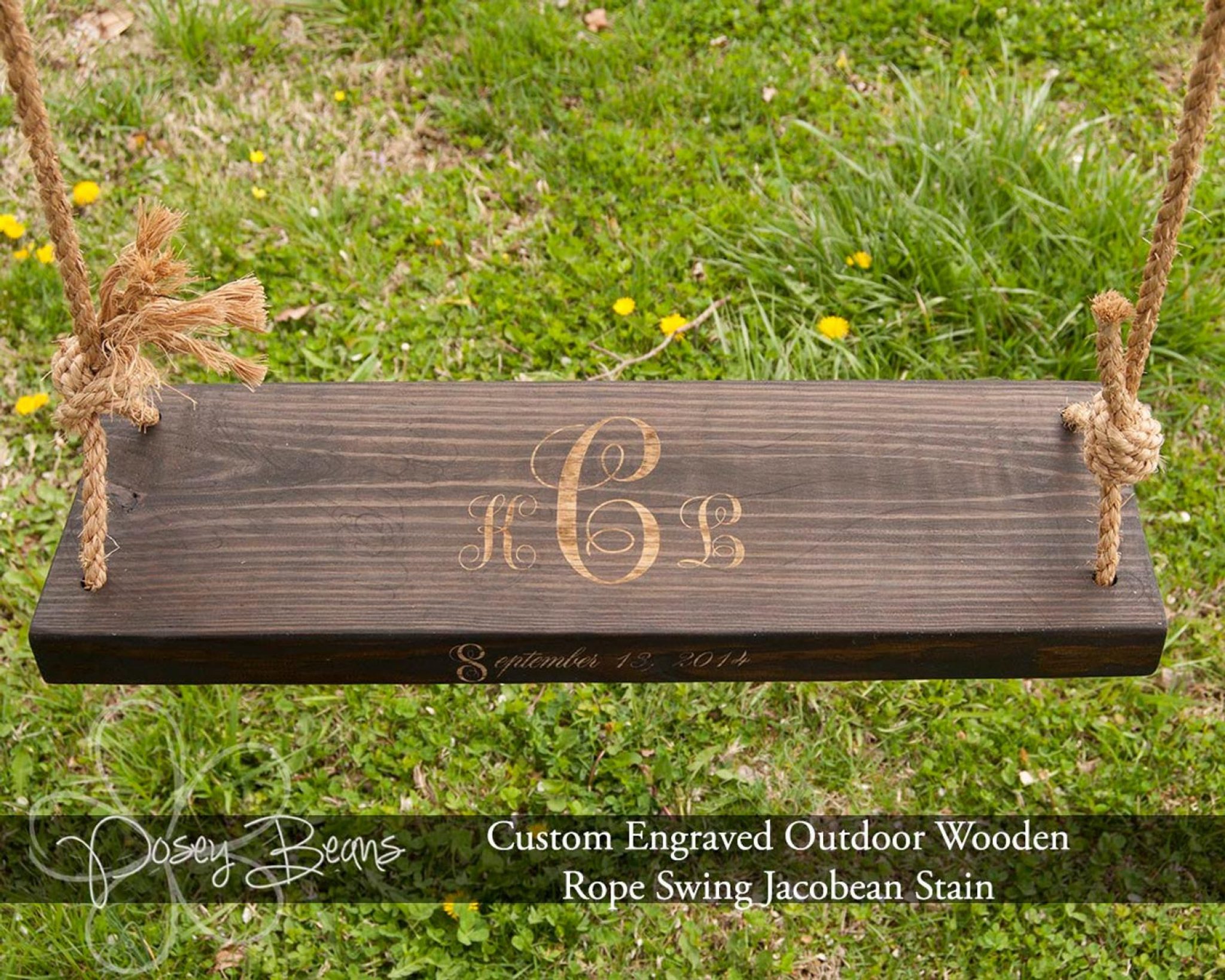 Romantic Couple's Experience or Lesson
Cloud9 has many romantic experiences to choose from such as cooking classes so they don't poison each other from bad cooking, glass blowing so they can create their own personal vase, dance lessons so they don't step on each other's feet, or a sailing excursion to rekindle their love. The possibilities are endless so you can find something to fit the wedding couple.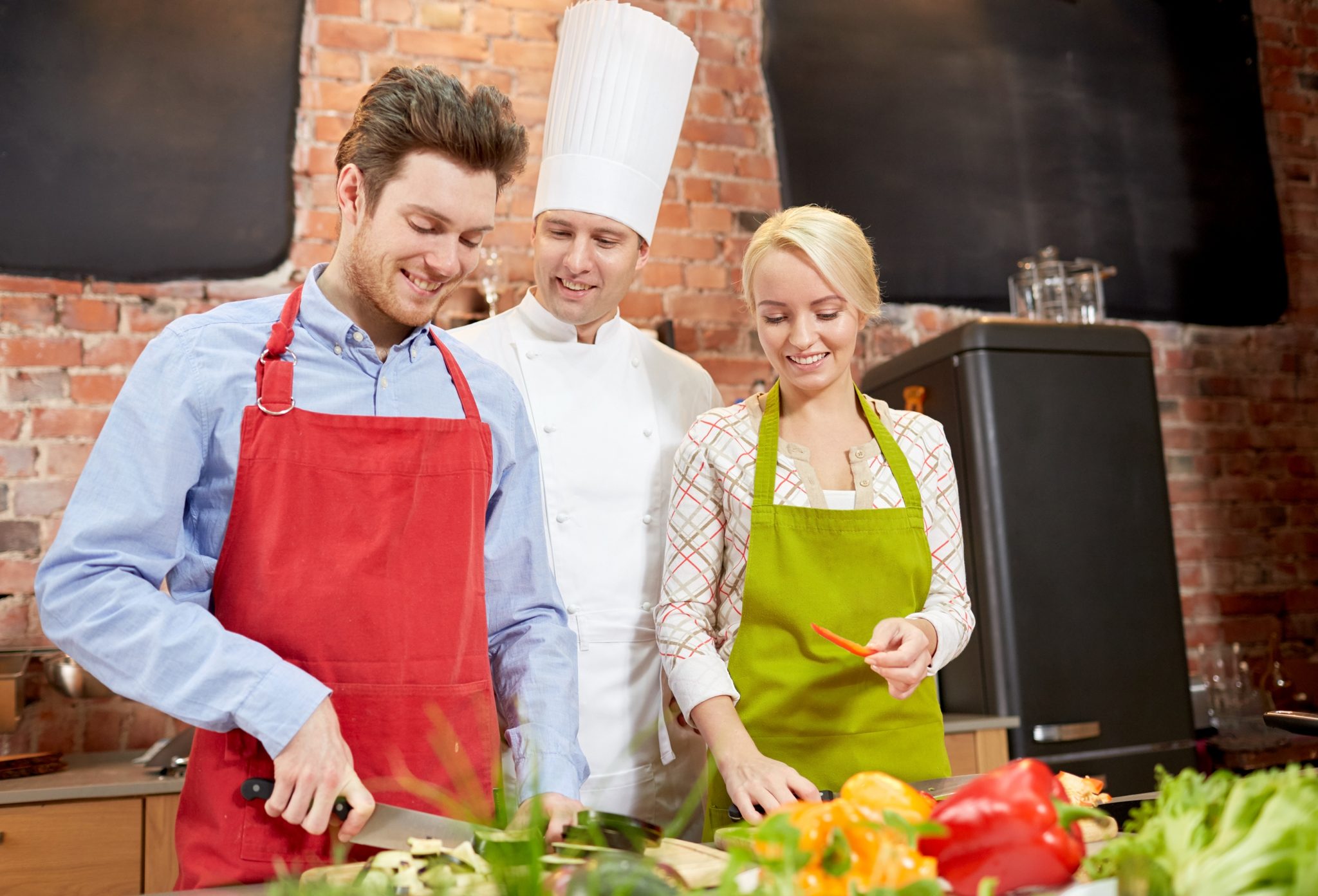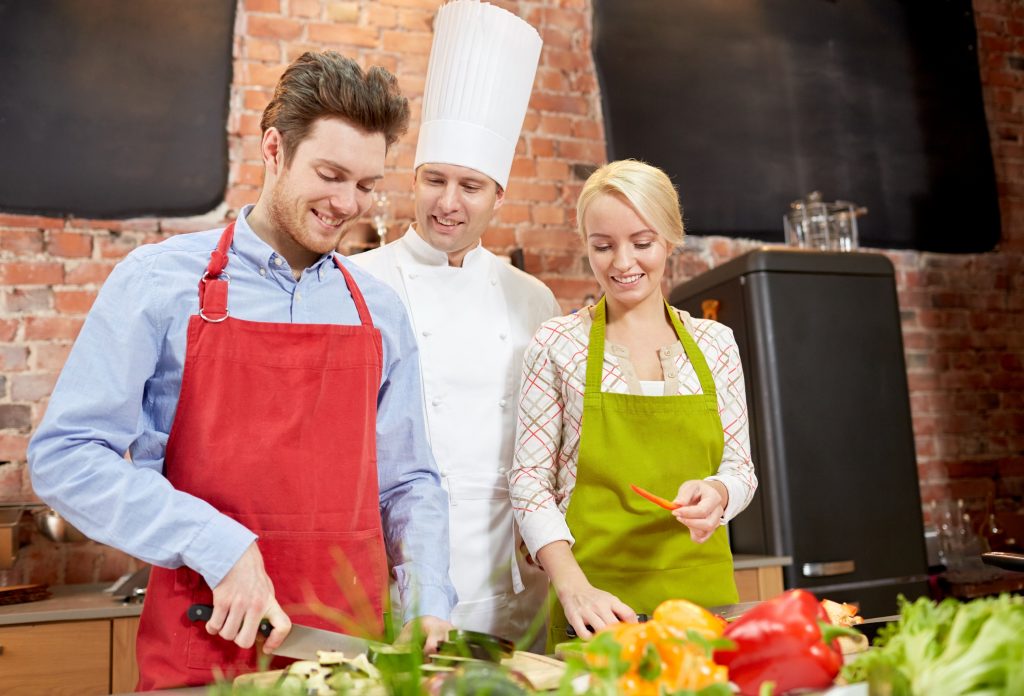 Wedding Time Capsule
Help the couple remember their special day even more with this wedding time capsule. It comes with a 36-page keepsake album, letter stationery with prompts where family and friends can write them notes, prompts where the couple can write what is in their heart, ideas for items to place in the capsule, a family tree card, and more. They fill out the prompts and put them in the capsule, and then open it at a predetermined date in the future.
Personalized Push Pin World Map
This travel map is beautifully framed and comes with 100 push pins so the wedding couple can mark their hometown, honeymoon destinations, places they've visited, or places they want to visit. It is a unique wedding gift for older couples who have everything and those who enjoy traveling.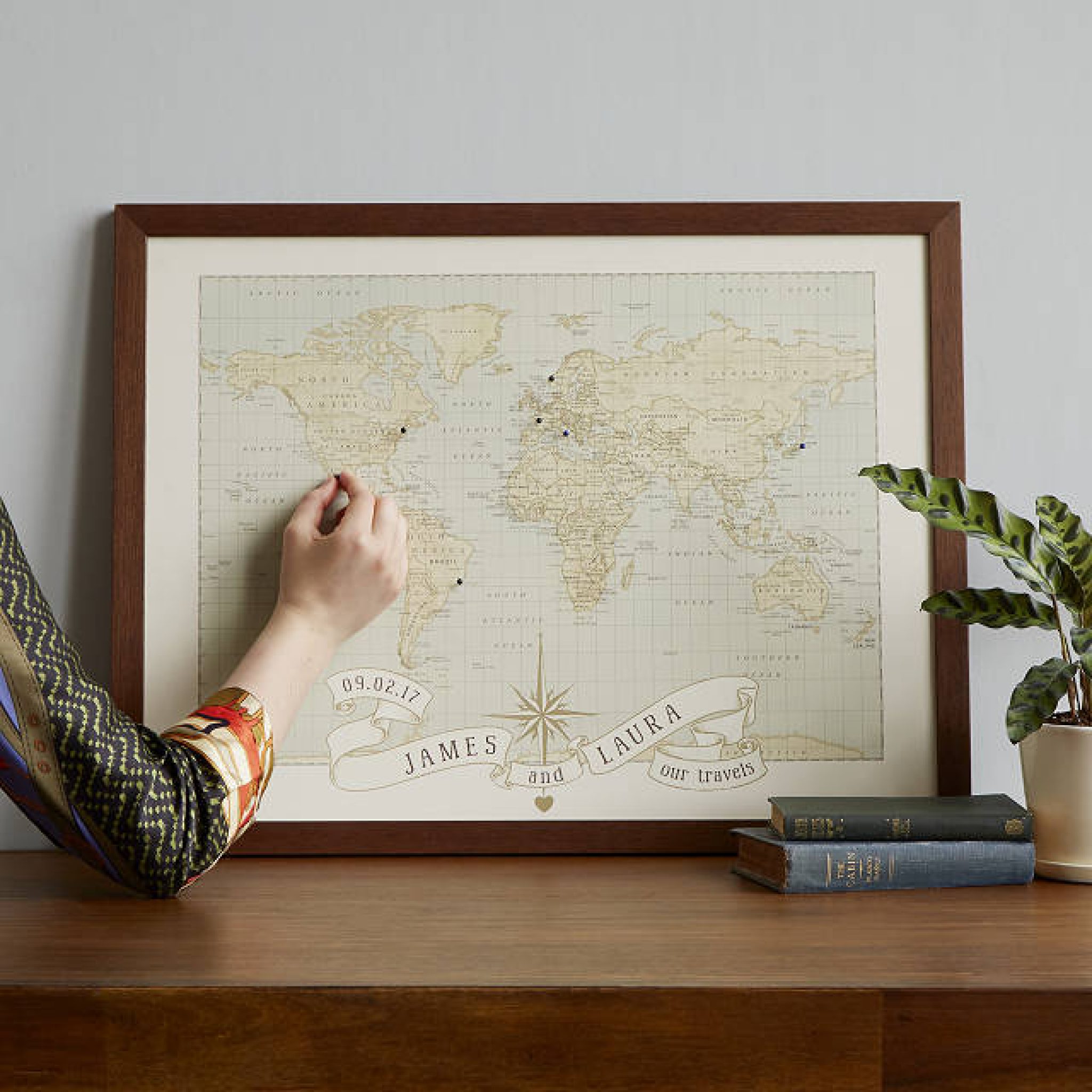 Personalized Historical Portrait
I have one of these and everyone raves about it. You send in pictures of the couple, their kids, and pets (and anyone else) and they customize a historical portrait. You can pick the outfits, background, position, and more. The artist is great to work with and will make edits until it is perfect.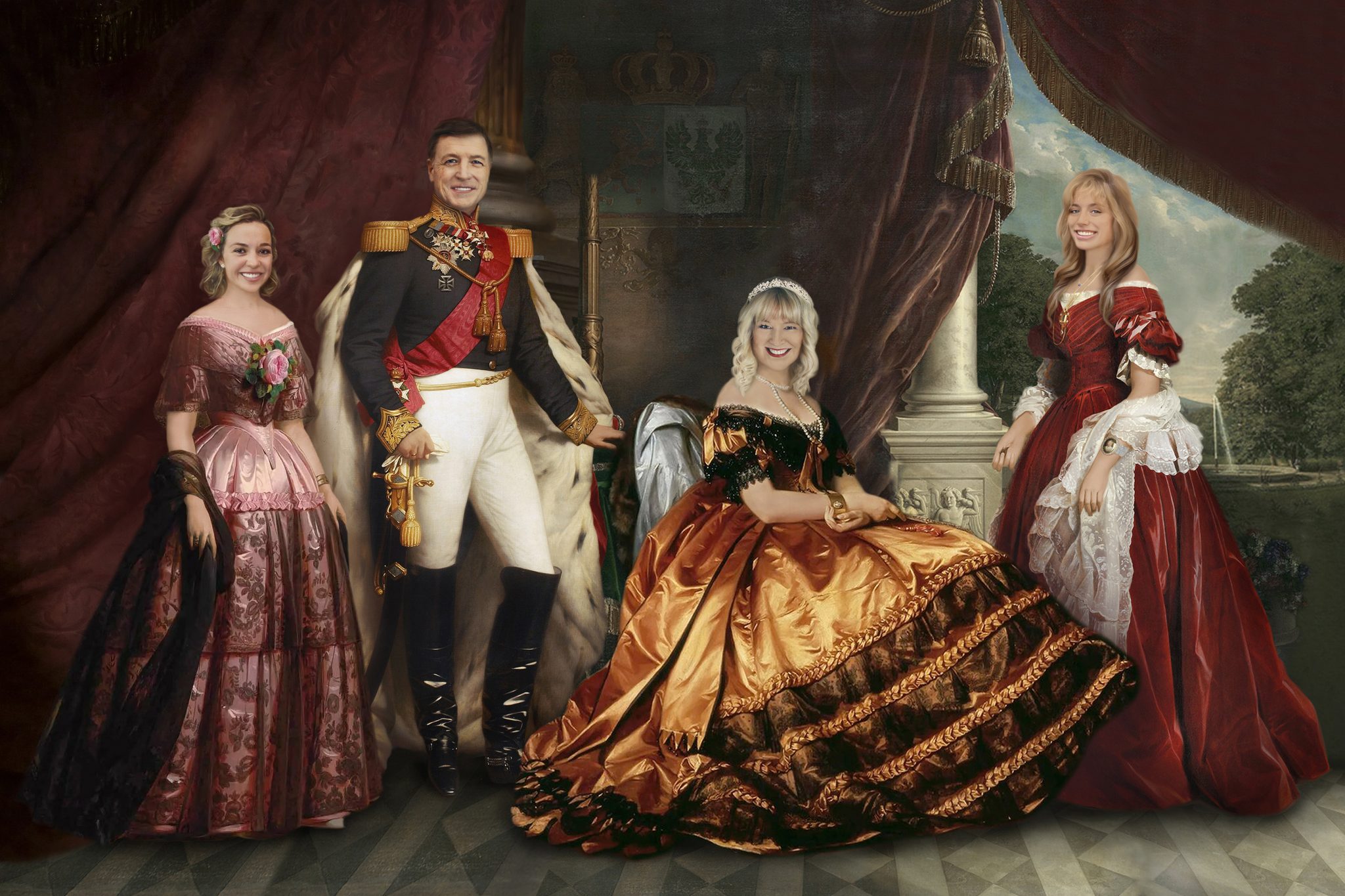 Foodie Wedding Gifts for Older Couples
If you are looking for foodie wedding gifts for older couples living together, try a subscription of their favorite food or something yummy and unexpected. Older couples already have everything they need so foodie wedding gifts are a great option. For more food-related gifts, check out our Gifts for Foodies.
Olive Oil of the Month Club
Rated #1 for 7 years, this company sends you hard to find, extra virgin olive oil each month. They are made by award winning, boutique olive growers around the world. They also send a selection of gourmet breadsticks to soak up the goodness. Everyone uses olive oil, so this makes a unique wedding gift for couples who have everything.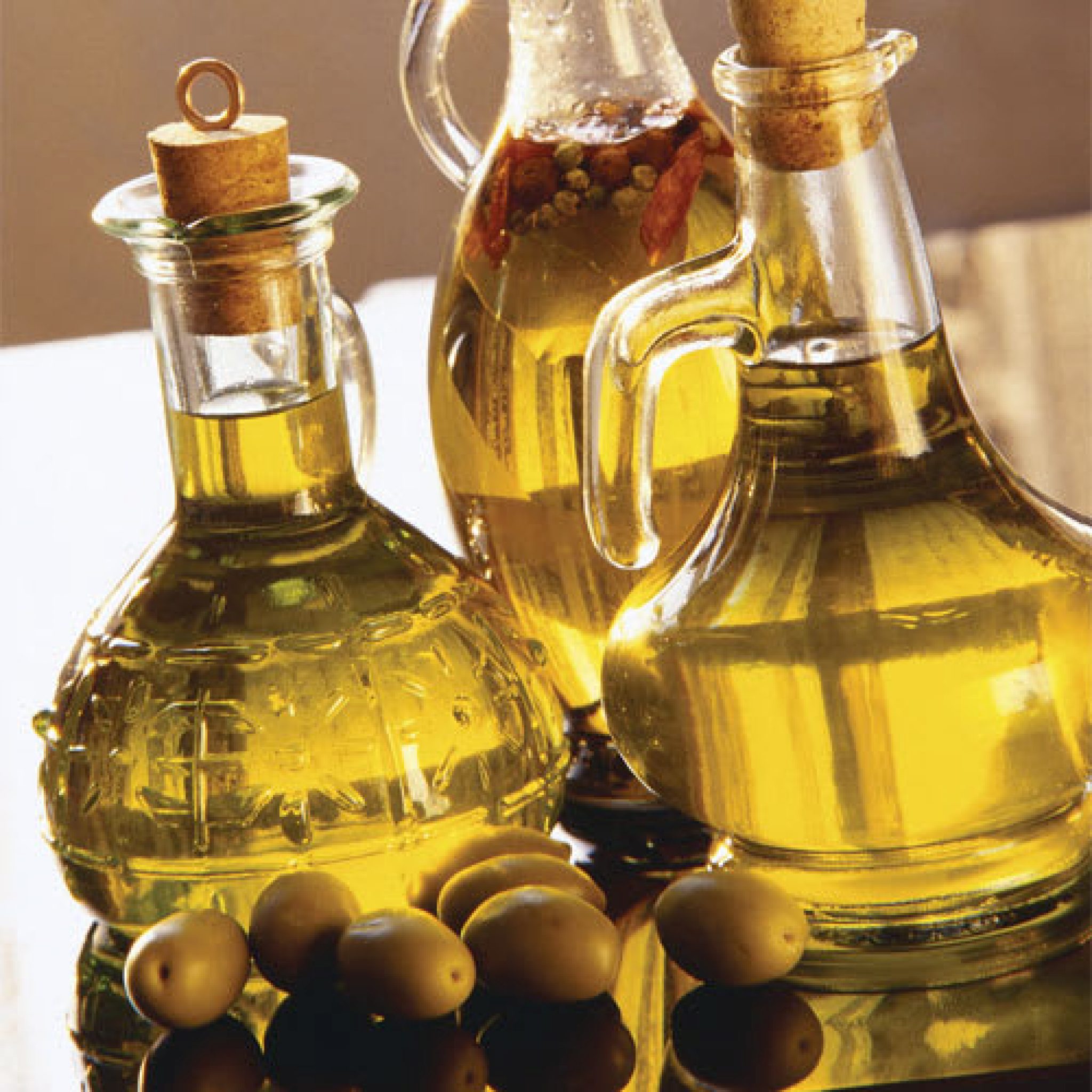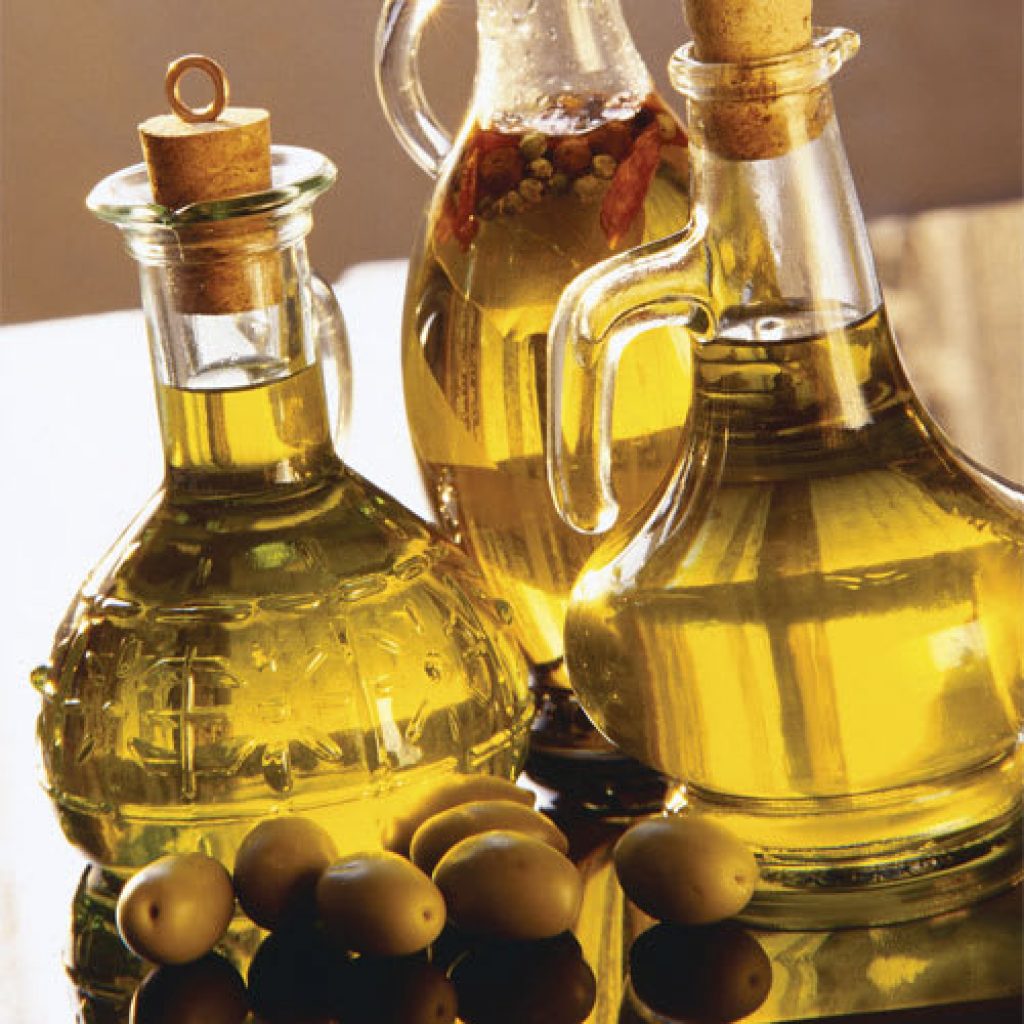 Try the World Subscription
Try the World is one of my favorite subscriptions. Each month, you receive food, snacks, and drinks from around the world. I love traveling because it's fun to taste new foods, but this subscription allows you to try those foods in the comfort of your home.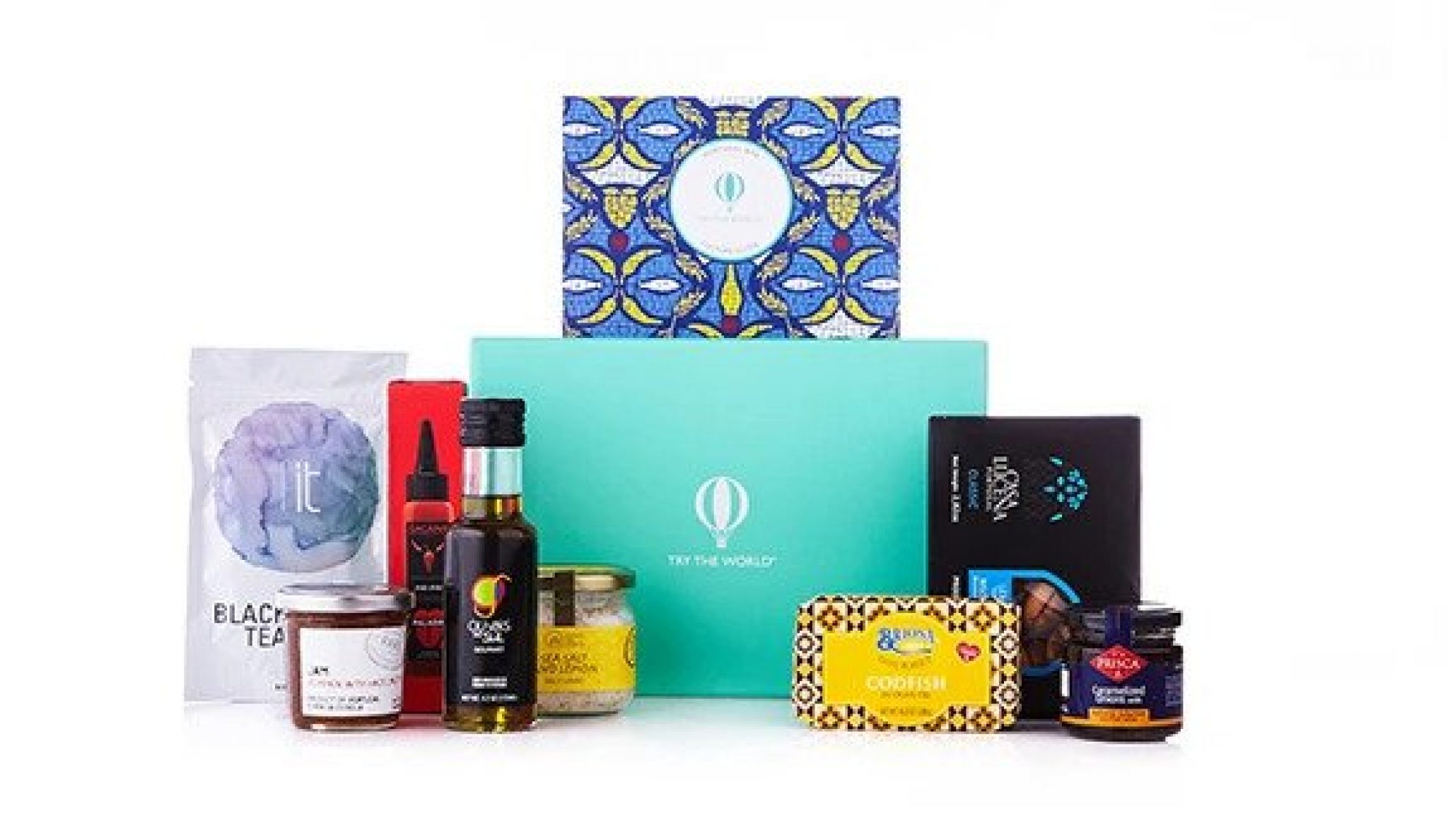 Picnic Basket Backpack
Foodies love food whether they are eating it at a 5-star restaurant, at home, or on a picnic. This picnic backpack for four is insulated to keep your food and drinks at the perfect temperature. It has cutlery, napkins, wine glasses, cheese knife, bottle opener, salt and pepper shakers, chopping board, and a water-resistant fleece blanket. The couple will be able to kindle their romance long after the wedding bliss fades.
Cheese of the Month Club
Each month, this company sends a selection of gourmet cheeses from specialty producers around the world. Each shipment includes 3 new and delicious varieties weighing ½ pound each. Cheese is one of those things that can go on anything, so a wedding gift of cheese is unique and useful.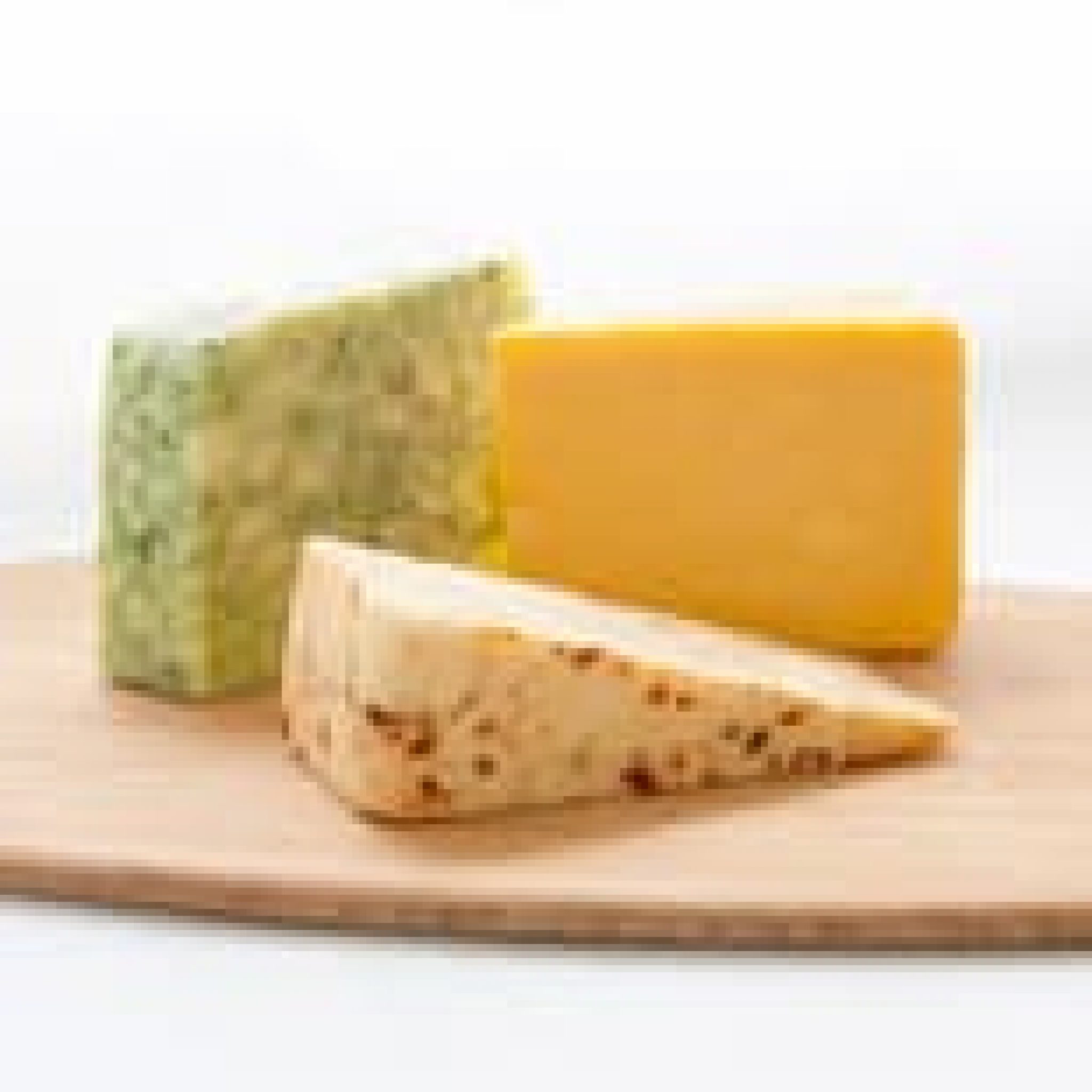 Wine of the Month Club
Do you know what makes a perfect marriage? Wine. Sure, some people say communication, but wine helps you communicate easier. So, gift the wedding couple a wine of the month club subscription. Each month, they will receive 3 bottles of wine from award-winning wineries from around the world. You can choose white, red, or mixed.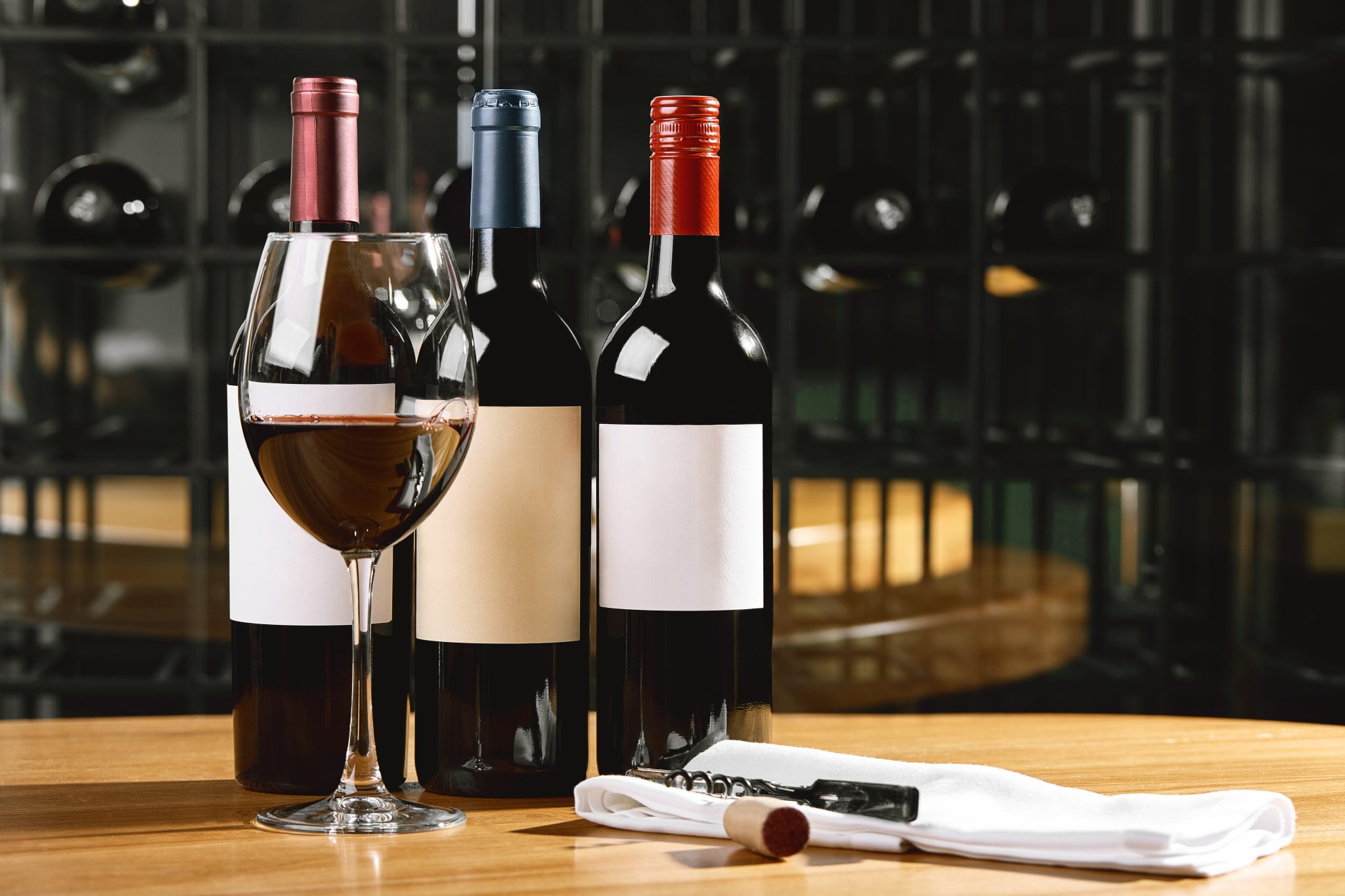 These were our favorite unique wedding gifts for couples who already have everything. If you are looking for more wedding gifts for older couples, check out our Gifts for Couples section or our Wedding Gifts.
Be sure to follow us on Facebook for daily updates of unique gifts for those who have everything.