Bingo Prizes That You Want to Win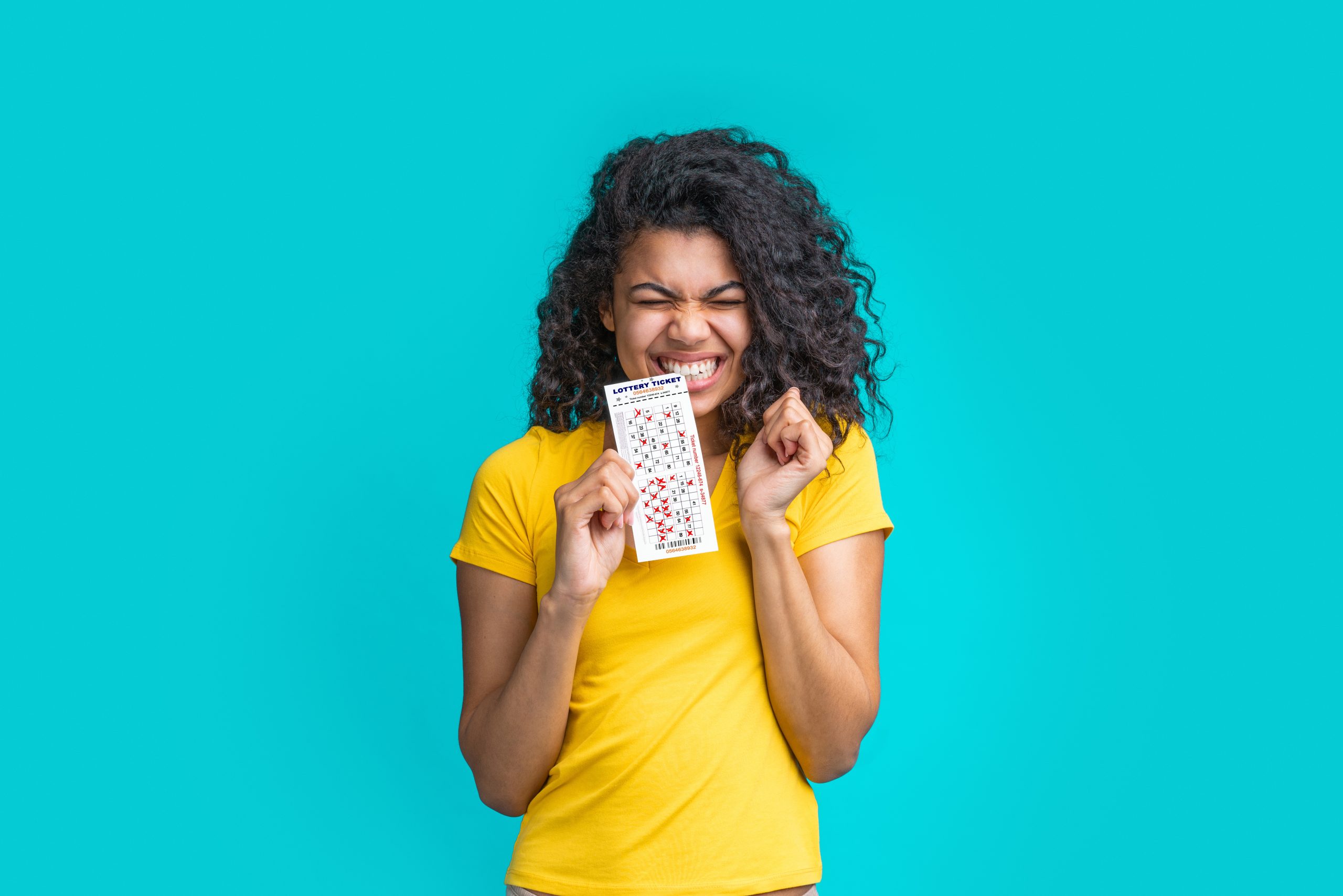 Bingo prizes make winning bingo even more fun. You could just give cash, but what fun is that? If you incorporate prizes along the way, everyone gets more involved and excited. I love games and try to turn any activity into a game, so I always keep a staff of fun prizes on hand. We have a list of unique bingo prize ideas that are affordable for smaller prizes and some larger items for the bigger wins. Whether you are having a professional bingo game with hundreds of people or a casual intimate game with family, we've got you covered.
Related: Game Prizes for Adults
---
Gourmet oil Dipping Spice Kit
I love using this as a bingo prize. This spice set has 15 gourmet spices from around the world that you can mix with olive oil to create delicious dipping sauces. Each spice is in its own tin, and it looks fancier than I expected. I have tried several other brands and this one is the nicest. It's so good, you will want one for yourself.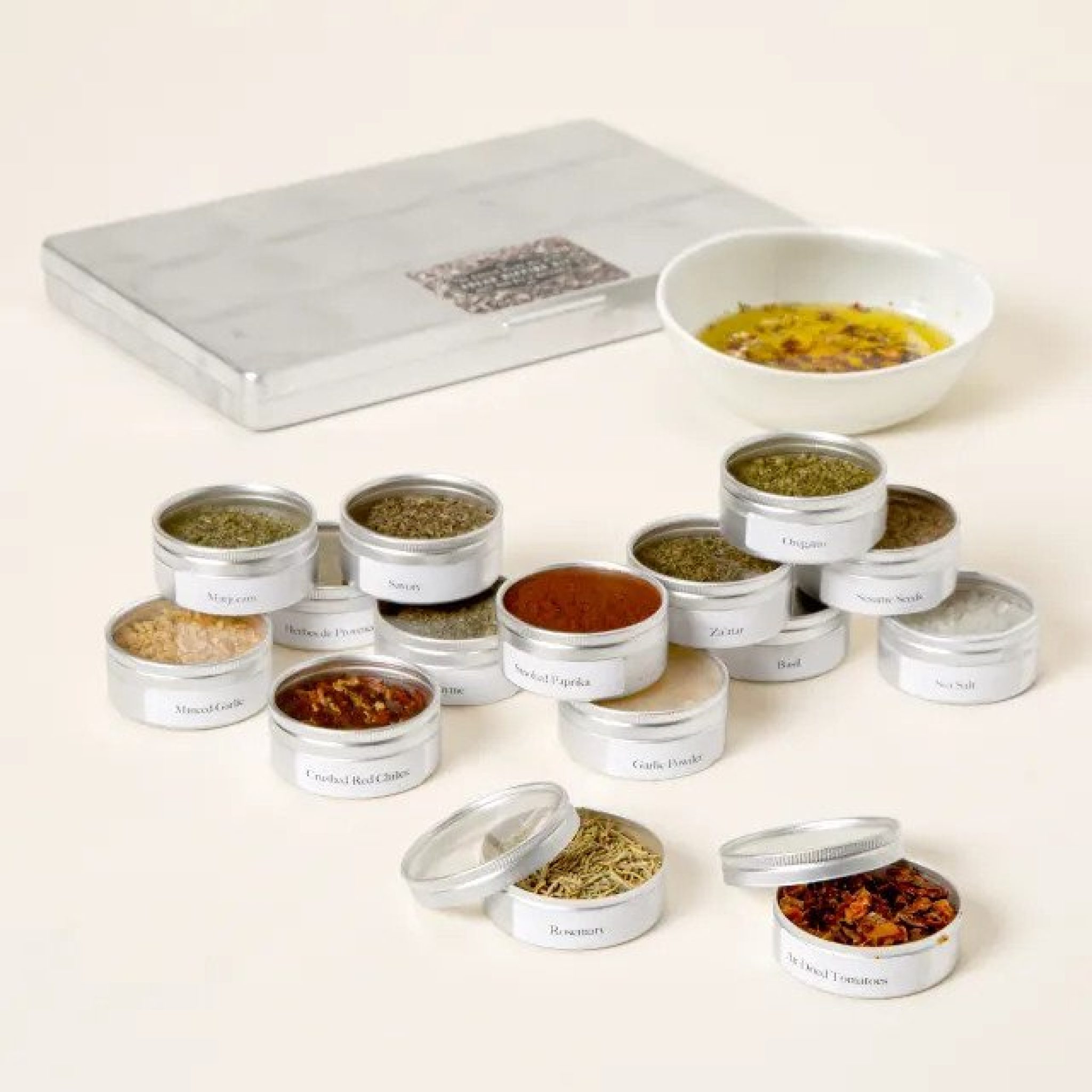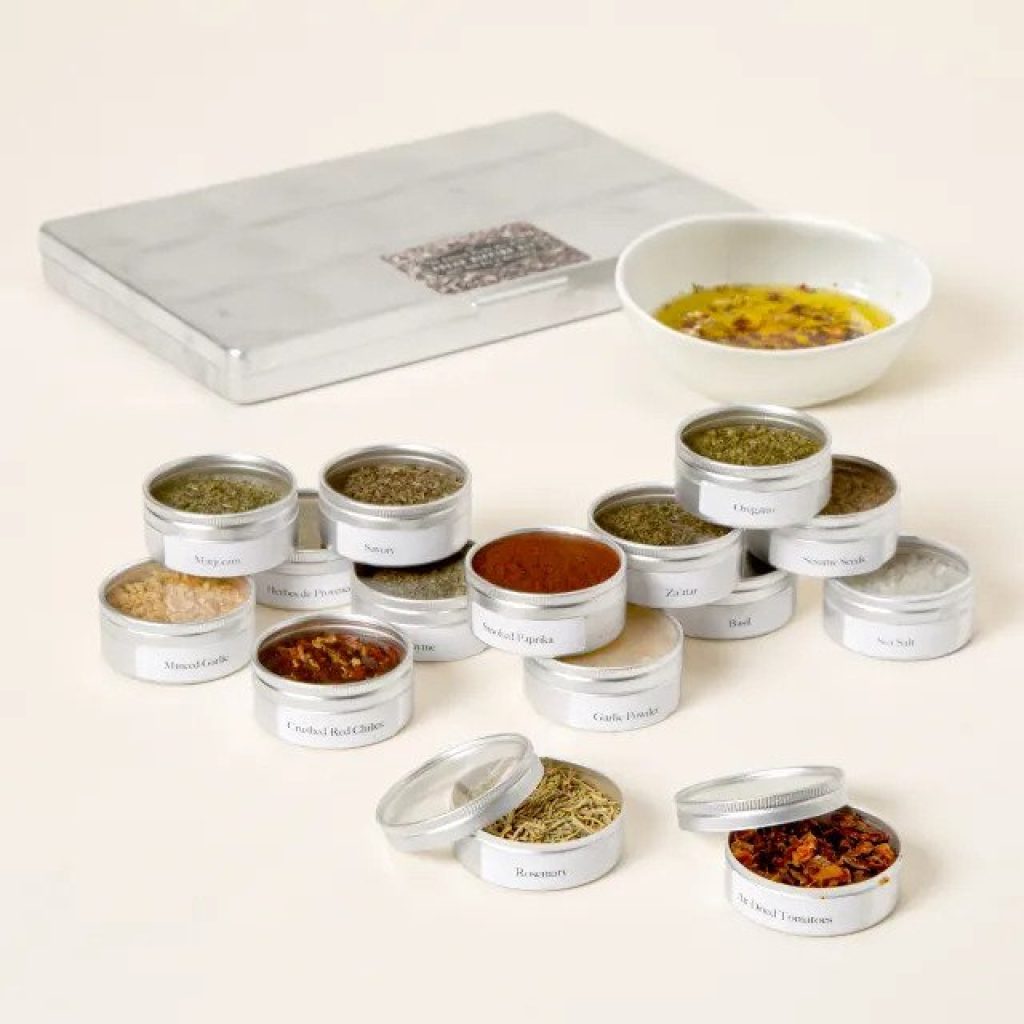 ---
Shower Steamers
Shower Steamers make a great affordable bingo prize under $15 for anyone of any age. Each box comes with 8 individually wrapped shower pods and each has a different fragrance, so you get a variety each time you take a shower. You just unwrap it, place it in the shower, and the steam from the water releases the essential oil scent to turn your bathroom into a spa. Awwhhh…. Now, someone, please send in the masseuse.
Tip: Each one in individually wrapped so you could open the box and give each one to a different person if you wanted smaller inexpensive bingo prize ideas.
Related: Relaxation Gifts
---
Whiskey Glass Set With Rocks

If you are looking for sophisticated bingo prizes for adults, then this whiskey glass set is perfect It looks expensive but it is under $20! The set includes nine granite stones for chilling whiskey, two crystal whiskey glasses, and two coasters. The stones are made of all-natural granite, so they won't affect the taste of your drink like ice cubes would. (ice waters down that delicious nectar) And because they come in a fancy gift box, playing bingo will feel like winning the lottery!
---
Popcorn Gift Set as an Inexpensive Bingo Prize for All Ages
Who doesn't love popcorn? Whether you plan a night to binge on Disney movies with the kids or a romantic Netflix and Chill evening with your partner, you're going to need some popcorn. It comes with 5 different gourmet popcorn kernels and 5 flavoring packets. It's one of the best bingo prizes for groups of all ages.
---
Waterproof Speaker with Clip
This portable Bluetooth speaker is waterproof and durable and has great sound. It is great for the beach, camping, hiking, and more. Plus it comes in several colors. If you are looking for nicer bingo prize ideas, then this is perfect for all ages.
---
Smart Water Bottle Makes a Nice Bingo Prize for a Big Win

This product is perfect for the ultimate bingo prize! The Hidrate Spark Pro Steel Smart Water Bottle is a must-have for anyone who wants to stay hydrated while they play bingo for hours. Not only does it look sleek and stylish, but it also tracks your hydration throughout the day and reminds you to drink water with a gentle glow. It also syncs with an app to help you reach your hydration goals – now that's a prize worth playing for! Bingo!
---
Booze and Vinyl: A Spirited Guide to Great Music and Mixed Drinks
I can't even count the number of times I have bought this for someone. It's a beautiful book that pairs famous albums with a complimentary cocktail and explains why they go together perfectly. It is organized by mood so you can play your favorite album while making the perfect drink. It's fun to use while hanging out with friends reminiscing about the first time you heard the album. It looks way better in person so you can leave it out as a coffee table book. It's one of those inexpensive bingo prizes that look more expensive.
---
Moon Lamp
This moon lamp can be used to set the mood for a romantic dinner, a nightlight for the kids, or liven up a bingo party. It is adjustable and has 16 colors and 4 lighting modes to set the perfect ambience. It makes a great bingo prize for kids and adults and seniors.
---
White Noise Sound Machine

This white noise sound machine is the perfect way to add a little bit of relaxation to your life. It has a looping function that will help you find the perfect soothing sound for your stress-filled day, whether it's a gentle whisper of the ocean waves or a calming bird song. It makes a great bingo prize because your friends will be a lot nicer if they can get some sleep.
---
Bingo Bag

This Bingo Bag is the perfect gift for the bingo lover in your life! It has 6 pockets for daubers and space inside for more daubers, bingo cards, magnetic wands, and all of the money they will win. Plus, it's so waterproof and lightweight so they can bring it with them wherever they go! So if your bingo-loving friend ever finds themselves in a bingo emergency, they can always have their bag of tricks ready to go. Bingo lovers will be in heaven with this gift! Note: Daubers are sold separately.
---
Be sure to follow us on Facebook for daily updates of unique gifts for the whole foamily.