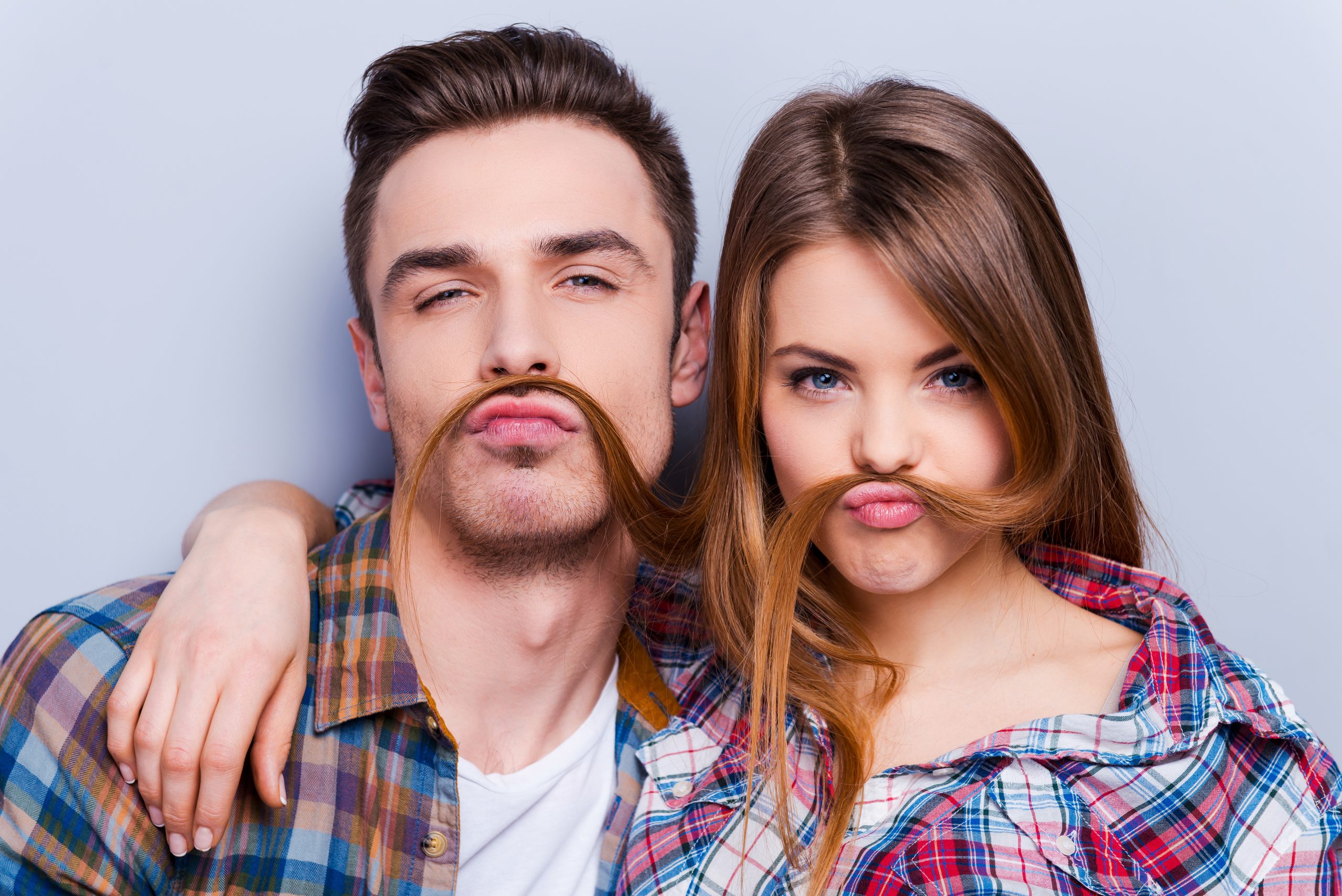 So your son has a girlfriend. About time, isn't it? You were starting to get worried he'd live in a room full of action figures, wireless routers, and sports pennants forever. You'd like to say "thank you," no doubt. But what kinds of gift ideas for your son's girlfriend can get the message across? We've compiled a few possibilities for unique gifts for your son's girlfriend in this article that will say you care.
Related: Gifts for Women
Gourmet S'mores Kit
Remember munching away on s'mores on a camping trip, saying to yourself, "These s'mores are fine, but they could really use a dash of whiskey and salted caramel"? Wish granted. Artisan chefs have produced these gifts of next-generation s'mores kits including those flavors, plus cocoa espresso, lemon meringue, red raspberry, and "The Original 1927," prepared with all-natural ingredients.
Related: Foodie Gifts
Customized Couple Portrait
Immortalize your son and his girlfriend or significant other with an amusing, perfectly rendered cartoon portrait of them stepping through a portal or steering a UFO. The UFO option is pretty straightforward. But if you choose the portal, you have a couple of options: a heart-shaped portal, a winter-themed portal, or just your basic rift in the time-space continuum. This has been another episode of "Writing About Gifts in the 21st Century." The artist will send you a digital file and you can print it and frame it, or print it on a T-shirt, mug, canvas, or anything else. This is a great gift for your son's girlfriend because she won't want to break up with him since they have this cool picture together.
Related: Personalized Gifts
Maple Syrup Gift Set
What's the key to winning your son's girlfriend's respect? Communication? Compassion? Humor? No. It's maple syrup. Hand-crafted, small-batch maple syrup, just like these gifts. Four bottles of premium maple syrup, infused with flavors like apple brandy, elderberry, cardamom, aged bourbon, cinnamon vanilla, and more. This is how prospective in-laws bond with their kids' partners in Canada. (Except these gifts are from Vermont.)
Personalized Wooden Notebook
Give your son's girlfriend the gift of personal organization with this hard-bound, wooden notebook. It comes engraved with your choice of some attractive designs and your personalized message. The makers promote it as a recipe book, but it can really be used as any number of gifts: a journal, a photo album, a sketchbook, a scrapbook, a wedding guestbook, a doorstop, a serving tray — dream big.
Moisturizing Paraffin Bath for Hands and Feet
The surest way to keep hands, elbows, and feet smooth and supple? Dousing them in molten wax, of course! Revlon has made a device that helps your son's girlfriend do exactly that. This bath-shaped machine melts paraffin in about an hour and includes thermal mitts and three pounds of scented wax. Remind her to peel the wax off for maximum aesthetic appeal.
Related: Health and Beauty Gifts
Make Your Own Chocolate Truffles Kit
Why settle for generic, convenience-store, gas-station chocolate truffles when you can easily make your own? This kit has several gifts for doing just that: chocolate chips, powder, coconut, extracts, sea salt, and a sweet thermometer. It also comes with instructions, so you don't have to guess. Say goodbye to mass-produced, cookie-cutter chocolate truffles forever! We love this gift for your son's girlfriend because there is a high possibility she will share her creations with you.
Related: DIY Kit Gifts
Teas from Around the World
Everyone gets in a lather about coffee, but the hot beverage that really brings the world together is tea. Every land in the world has its own spin on the brewed leaf, and they're all worth sampling. This set of gifts has 10 different blends of loose-leaf tea from all across the globe. Each tube makes one 6-cup pot, so you can stay wired in different languages for about a week.
Painting with Water Meditation Board
Does your son's girlfriend need to calm down? And do you feel like you can't tell her directly? We suggest a subtle solution: this very calming water-painting set. Just fill the till with water, dip the brush, and paint on the canvas. The quiet strokes will send her into a relaxed, meditative state. You may want to warn her the painting vanishes as the water dries because nothing is forever and life itself is an illusion. She'll love that.
Shower Steamers
This box has 12 puck-shaped gifts with different scents. Set one on the floor of the shower, wait about a minute and a half, and the steam will coax out all of the comforting aroma and essential oils while you stand so your bathroom will feel like a fancy spa. Now shower-takers can experience the great fun bath-takers have with those fizzy, floral-scented gifts for your son's girlfriend, while still being vertical.
Unique Flavors of Coffee Gift Set
Everyone gets in a lather about tea, but the hot beverage that really brings the world together is coffee. Every land in the world has its own spin on the brewed bean, and they're all worth sampling. This set of gifts has 5 different flavors of whole coffee beans from Cape Coral, Florida and the flavors are truly unique: Maple Bacon, Strawberry Cheesecake, S'morey Time, Highland Grog, and Sinn-O-Bun. Each bag makes about one 10-cup pot, so you can stay wired in different flavors for about a week and a half.
Microwavable Spa Slippers with Lavender
These microwavable spa slippers are not from a 1970s Saturday Night Live commercial parody. They're genuine spa slippers that you actually put in a microwave to heat up (or the freezer to cool down). Not only do they soothe your foot's sore spots, but they also emit an extra-relaxing lavender scent. If you had told us in the '70s that someday we would be writing about microwaveable footwear gifts — well, we'd be shocked because we weren't born yet.
Exotic Chocolate Truffles by Vosges
Back to chocolate truffles: It occurred to us that your son's girlfriend may not necessarily be inclined to make chocolate truffles herself. Maybe she's too busy, too disinterested, or just plain clumsy. If that's the case, get her these pre-made, top-of-the-line gifts from Vosges Haut-Chocolat. Try the Exotic Chocolate collection, which has 16 consciousness-bending truffles using only the finest ingredients. When it comes to chocolate, this is the only brand to buy.
Bath Bomb Gift Set
Back to bath bombs — if your son's girlfriend considers herself a hardcore, O.G. bath bomber, she'll settle for nothing but the best. That is what these are: 12 hand-crafted bath gifts put together with all-natural ingredients in an array of colors and scents. Just throw one in the bath, and she'll experience the unbeatable joy of sitting in a pool of hot bicarbonate that smells like rose petals.
Crystal Water Bottle
The problem with most modern water bottles is that they don't work well with healing crystals. There's no way to mount them, so you wind up just tossing a bunch of healing crystals in the water like ice cubes. That's not best practice, for obvious reasons. Thank Goddess this water bottle came along. It comes with a screw-off bottom mount that securely holds a purifying rose quartz crystal. We're really tired of swallowing them by accident. And rose quartz is the stone of love so it will help your son's girlfriend want to keep him around longer.
Personalized "To My Badass Son's Girlfriend" Necklace
Wow, a lot is going on here. Never mind the necklace — the pendant is great, teardrop-shaped, cubic zirconia is super cute. But we have questions: Who is the "badass" in this scenario, the son or the girlfriend? Do parents likely to give gifts like this really feel comfortable calling their children and/or their partners "badass"? And what about the accompanying message? It's not "badass" at all; it's actually very sweet. We're not overthinking again, are we? Either way, it makes a great gift for your son's girlfriend if you are super cool.
Photo Map
Is your son's girlfriend a domestic travel hound? Give her something that helps her celebrate everywhere she's been: a U.S. map with personal photos cut to fit into all 50 states. Even the really tiny ones, like Rhode Island and Hawaii. It comes with an online photo maker so every space in the collage is perfectly sized. Just fill the places she hasn't been to with pictures of yourself, sneering disapprovingly.
Scratch-Off Travel Map
If your son's significant other loves international travel, then you can't go wrong with this scratch-off travel map. Once she visits a country or state, she can scratch it off. I LOVE mine. After scratching off the countries, I like to step back to admire all of the places I have been and start to dream of my next trip. It's one of the best gifts for a son's girlfriend who loves adventure.
Giant UGG Blanket
When it comes to throw-blankets, there's only one word you have to say: UGG. This plush, all-encompassing, ridiculously large blanket is made from only top-quality polyester for hours of swamping comfort. It's so big, it fits two people. It's so big, you could hold an entire circus under it. And it's so big, you can just throw it on your front lawn and call it Astroturf. What we're saying is…this is a big blanket and it's incredibly soft.
DIY Candle Making Kit
Does your son's girlfriend have hobbies that bother you? Like pet tattooing, fruit sculpting, or flying a single-engine Cessna? Suggest a new path with this ultra-deluxe candle-making kit. It's got beeswax, wicks, dyes, and a pot to put them all in. It also comes with tins, sticks, labels, a thermometer, and an instruction manual so she doesn't end up making voodoo dolls by mistake.
Scentered Aromatherapy Balm Travel Set
What do we love? BALMS! We can't get enough balms! We wish there was a balm for everything: lips, hands, wrists, Siamese cats. Some of our favorite balms come from Scentered, like the gifts for a son's girlfriend in this travel set. Each balm addresses a specific need, like sleep, focus, de-stressing, and not being ornery so I am sure that will help with their relationship. If you're a balm-craving balm junkie like us, these balms are the bomb!
Folding Book Lamp
This is a foldable lamp that comes with three LED color options. It's USB-rechargeable, so you don't have to look around for an open socket. Closed all of the way, it looks like a closed book. Open it halfway and it looks like the NBC Peacock after too much coffee. Open it up full-throttle and it looks like that fan in an airplane engine we're always scared will suck us into it. Versatile thing, this lamp. It's one of my favorite gifts for a son's girlfriend because it looks pretty and it works great as an ambiance light or night light.
We believe any of these gifts for your son's girlfriend will make her feel welcome and appreciated by your whole family. In no time the two of them will be close as peas in a pod. Then he'll move out and you can finally sell all his action figures on eBay.
Be sure to follow us on Facebook for daily updates of unique gifts!