Gifts for a 70-Year-Old Woman Who Has Everything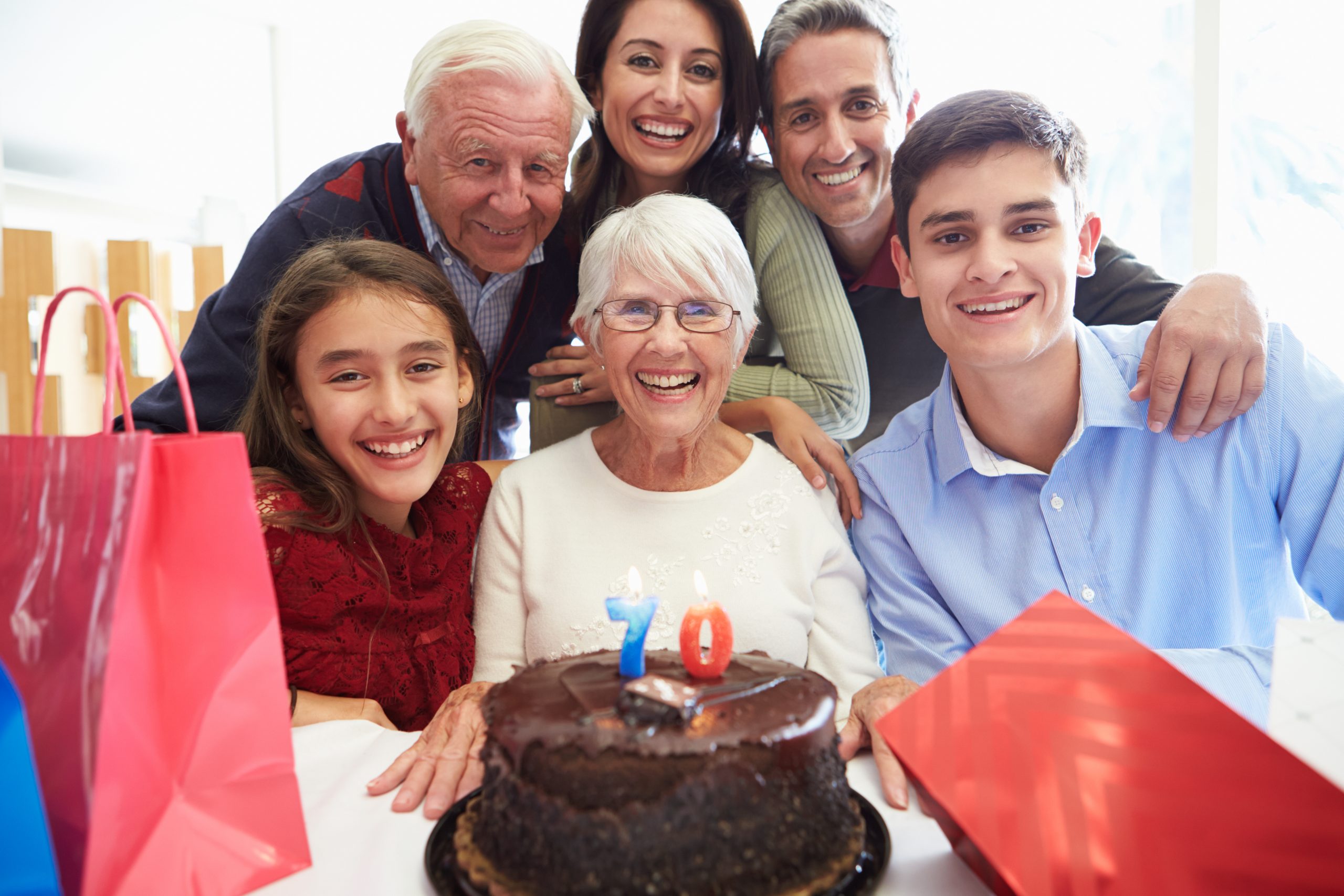 It's not always easy for a young person to find gifts for a 70-year-old woman who has everything. After all, not every person has the breadth of experience, deep wells of memory, or matronly instincts their favorite septuagenarian has.
You can't give her the same gifts you might give your friends, like VR headsets. You've got to be more thoughtful about your gifts. That's a good idea in general, but it's especially important when it comes to unique gifts for the elderly woman in your life.
In this post, we'll give you gift ideas for a 70-year-old woman who has everything. They're sure to be gifts that get you on her good side to ensure you remain in her will.
Related: Gifts for Women
Hand-Carved Recipe Stand
This elegant, hand-carved artwork is made from real Indian rosewood. It features an intricately detailed mandala design etched by a group of artists in India. This gift for grandma is truly unique.
Not only is this gift hypnotically beautiful, but your purchase will also help support much-needed development projects in the rural Indian communities where gifts like these are made. How often can you help civilizations across the world and securely hold your grandma's tuna casserole recipe in one shot?
Personalized Handwritten Letter Blanket
The art of cursive writing may be a vanishing one, but 70-year-olds remember a time when looped g's on lined paper ruled. With grandma gifts like this customized blanket, they'll keep those distant times close by. Write a brief personal message, send it to these artisans, and in a matter of days, you'll get a full-sized blanket replicating your message in a beautifully vintage cursive font. Grandma will remember how much you love her every time she snuggles up on the couch.
Related: Personalized Gifts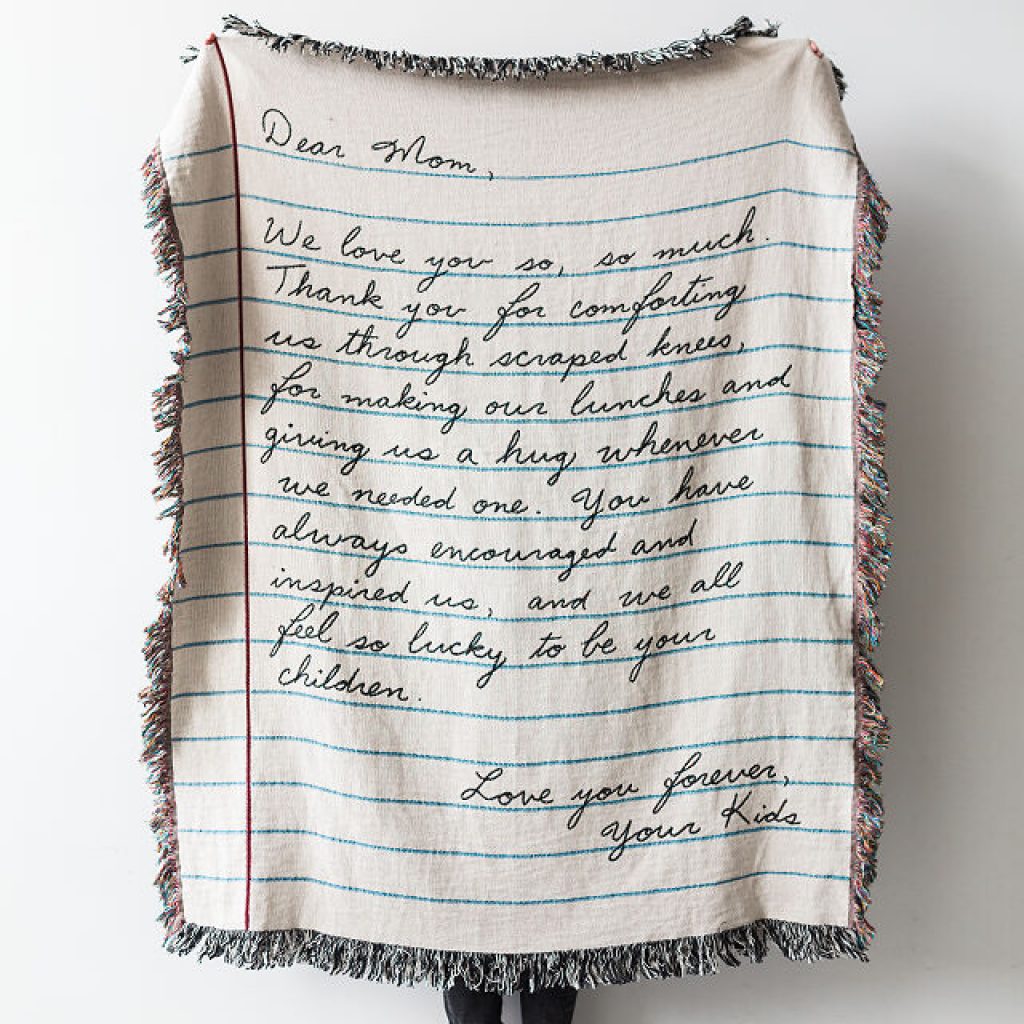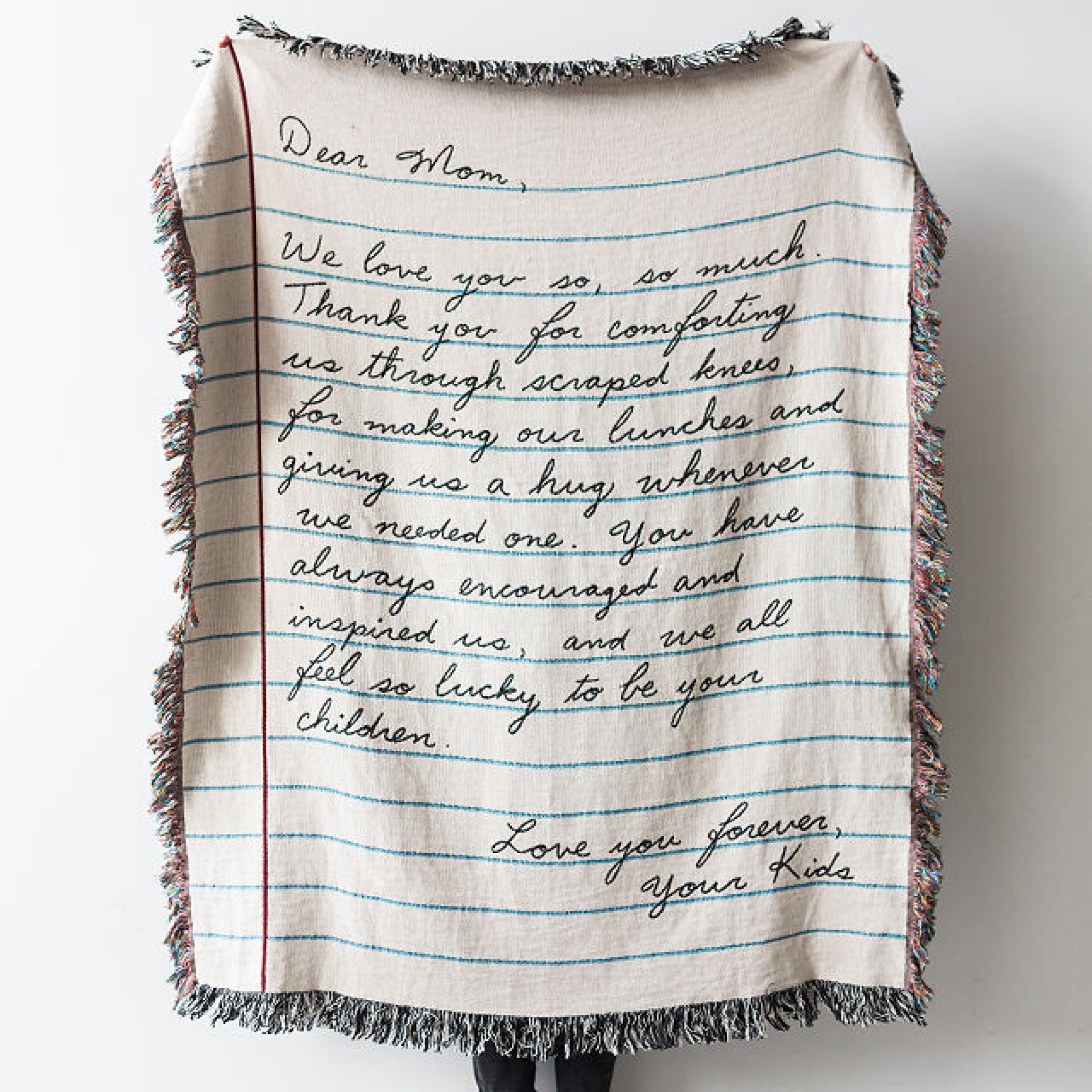 Seeds of the Month Club By Urban Organic Gardener
For just a few dollars a month, your favorite 70-year-old woman will get multiple gifts of seeds to plant in her home garden, along with a few supplies. Each GMO-free package is customized to fit the space in her garden and contains full instructions. The variety is astounding. She can get seeds for basil, tomatoes, carrots, sage, spinach, cucumbers, watermelons — just about everything but seeds of doubt. It's one of those fun 70-year-old woman gifts that she can enjoy all year long.
Related: Subscription Gifts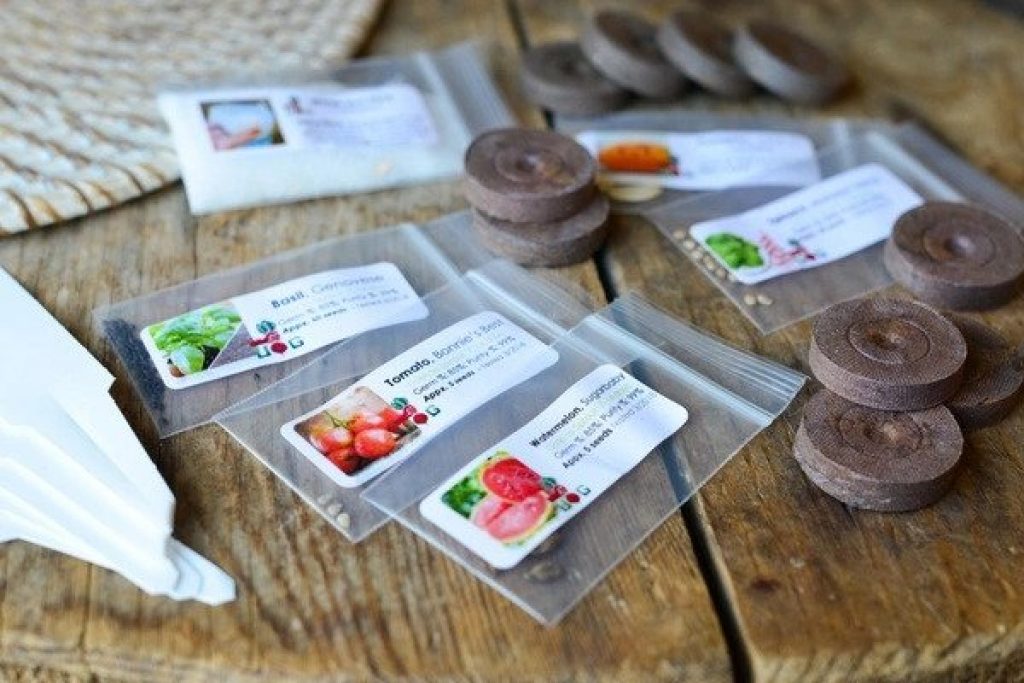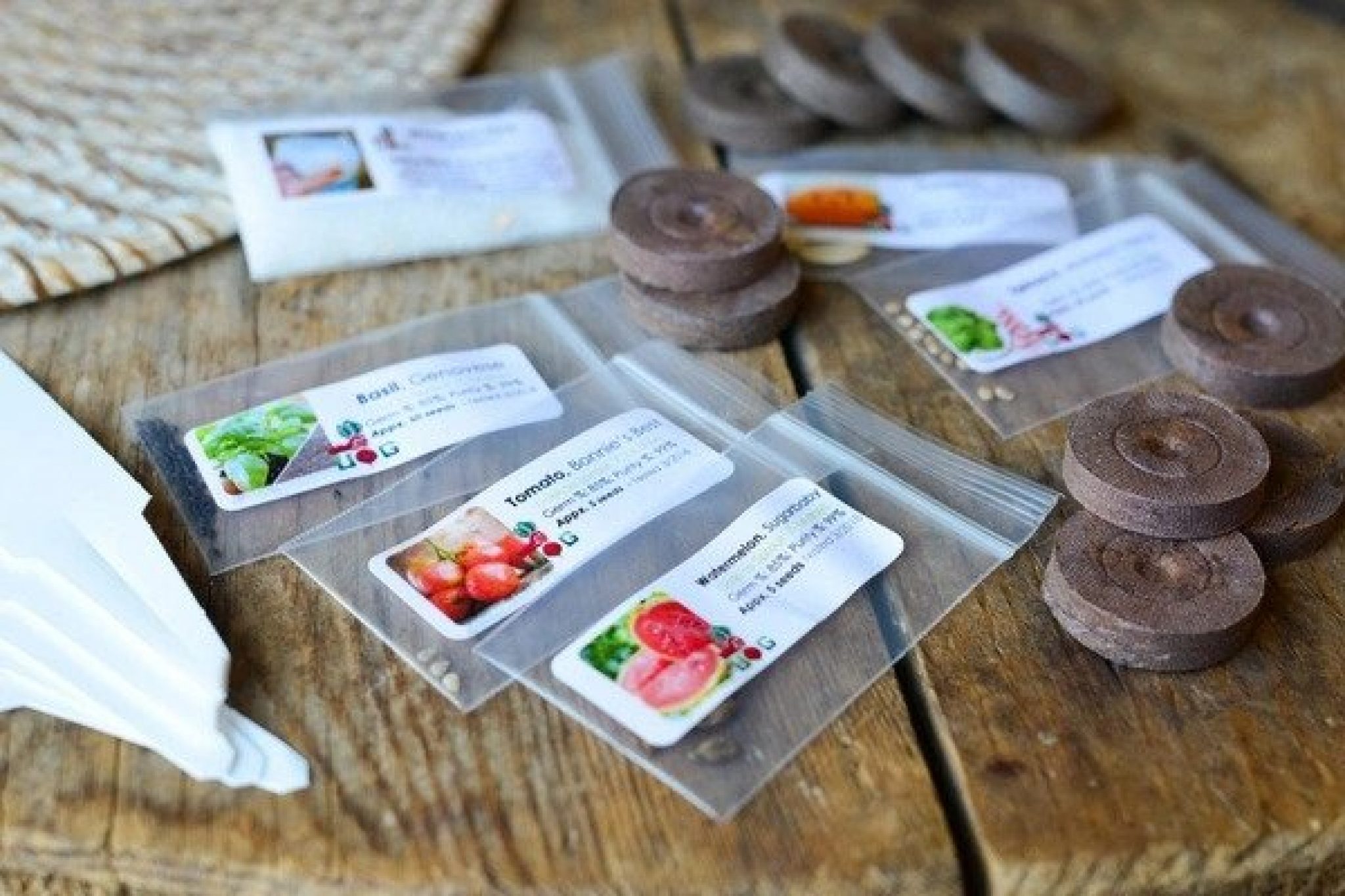 Towel Warmer
Nothing is worse to the human psyche than a cold towel. Well, okay, a couple of things are worse, now that we've had a second to think about it. But a cold towel's still a major downer. This device eliminates that scourge. Just throw a couple of towels in the bin and push a button. Your favorite senior citizen will soon be toasty and cozy with warm towels at their disposal. A towel warmer is one of the best gifts for a 70-year-old woman because they make your towels feel so good.
Related: Gifts for a 70-Year-Old Man
Personalized Yarn Bowl
It's time for your 70-year-old friend to face the plague of yarn run amok head-on. This handmade wooden bowl keeps that yarn ball from executing its worst instincts. Place a couple of balls in the well and feed the loose threads through holes in the side. Your favorite nana can crochet up a storm, knowing all the while that her yarn will remain controlled and close by — not roaming the untamed streets of the subdivision. You also have the option to personalize it or add a message to it. It makes a unique gift for grandma.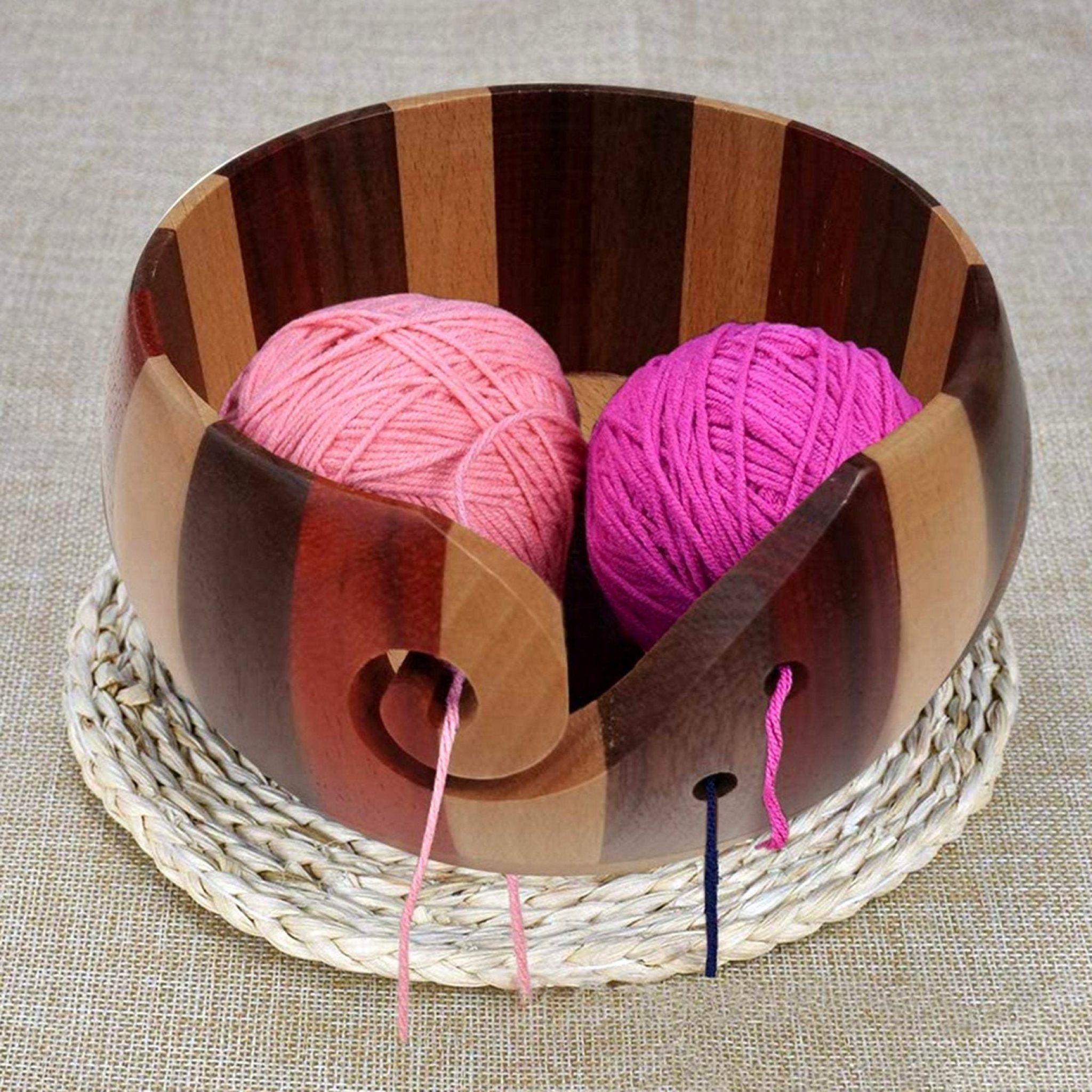 AeroGarden Herb Garden
This is one of the best gifts for elderly women who love to garden but live in condos run by stingy homeowners associations. The AeroGarden Harvest uses the power of hydroponics and little pods to deliver full-grown, tasty herbs in as little as 30 days. All you do is throw the pods in the hole and the machine will tell you when it needs more food or water. One month later, your loved one's countertop can turn into a virtual jungle of freshness.
Jade Infrared Heating Mat
This isn't your grandma's heating mat…but it probably should be! It's an interwoven network of 50 jade and tourmaline discs, powered by infrared technology with a one-track focus: Warming things up. She can use it as a cushion for seating. She can throw it across her lap. She can wrap it around her shoulders. She can drag it with her like a security blanket. We won't judge. When it comes to gifts for a 70-year-old woman, this heating mat will make her body feel like she is 50 again.
Digital Picture Frame
Back in the old days, we used to produce paper photographs and keep them in overstuffed binders that hogged valuable bookcase space. Those tyrannical days are over now that everything's digitized. This attractive device is one of the best gifts for grandmas. It shows a rotating display of all of their most cherished JPGs. You can even set up an email address for this device. That way, family members and friends can send pictures of themselves and they'll instantly appear in the frame.
Solar Bird Feeder
As restaurants, traditional bird feeders are pretty lame. There's no decor, no ambiance, no welcoming vibe. That is not the case with this solar-powered bird feeder. Yes, it holds bird feed. But it also collects the sun's rays during the day, using it to power a spectacular and colorful light display at night. Hang it in her garden, and soon birds will be fighting for tables and leaving 5-star reviews on Yelp. This is one of those gifts for a 70-year-old woman that will give her something to do every day as she sits on her porch.
Interchangeable Knitting Needle Set
It's time for a knitting throwdown. It's time to get your head in the needle game. These meaningful 70th birthday gifts will take her knitting skills to the next level. It's got 13 interchangeable needle tips to crush threads. It's got 4 cables to restrain the competition. Puppy snips, tip adaptors, safety pins — they're all there. And yes, it's got panda stoppers when it's time to go hardcore. GAME OVER.
Alpaca Bird Nesting Material
This house of alpaca strands may seem humdrum, but it sends birds into fits of insanity. Suspend it from a hook, sit back, pour a drink, and wait for the hysterics to happen. Soon a bird will catch sight of it, fly straight to it, and go crazy. Then its friends will show up and get in on the action. They'll flap their wings. They'll bat at it. They'll screech. They'll start a Reddit group about it. Seriously, these birds can't even with this alpaca nesting material. It's one of those gifts for nana that just keep on giving because people over the age of 50 love watching birds… and I'm one of them.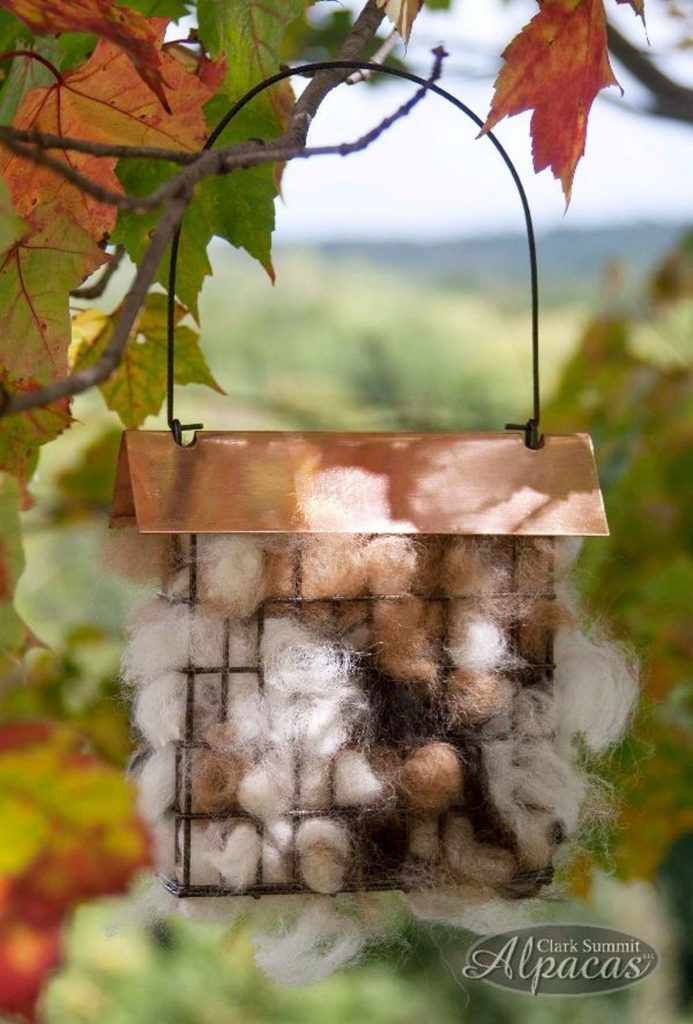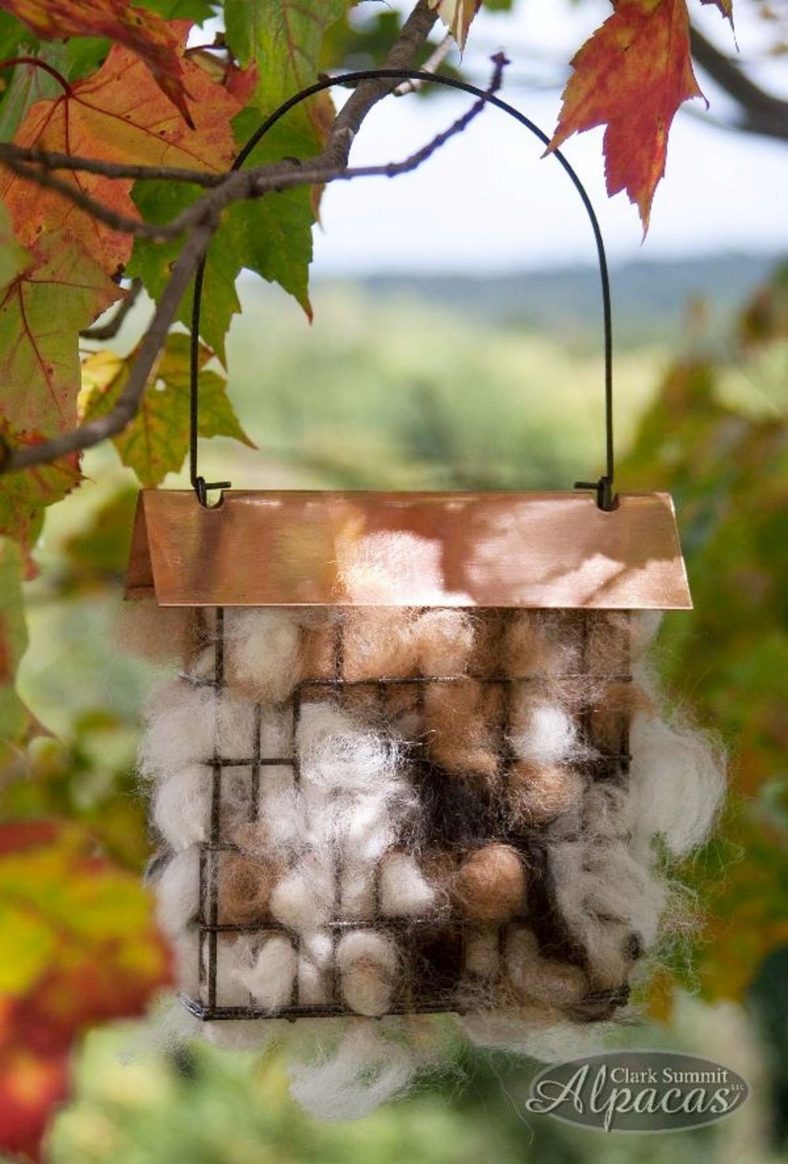 Personalized Wooden Recipe Book and Notebook
Keep nana's traditional family recipes for lasagna, chicken soup, sugar cookies, and curried sheep's bladder together in this beautiful, personalized book. It's fashioned from premium birch wood in natural color. You can personalize it with your own message on both front and back. Every book has its own unique design, unlike those old Trapper Keepers that are hogging her cookbook space.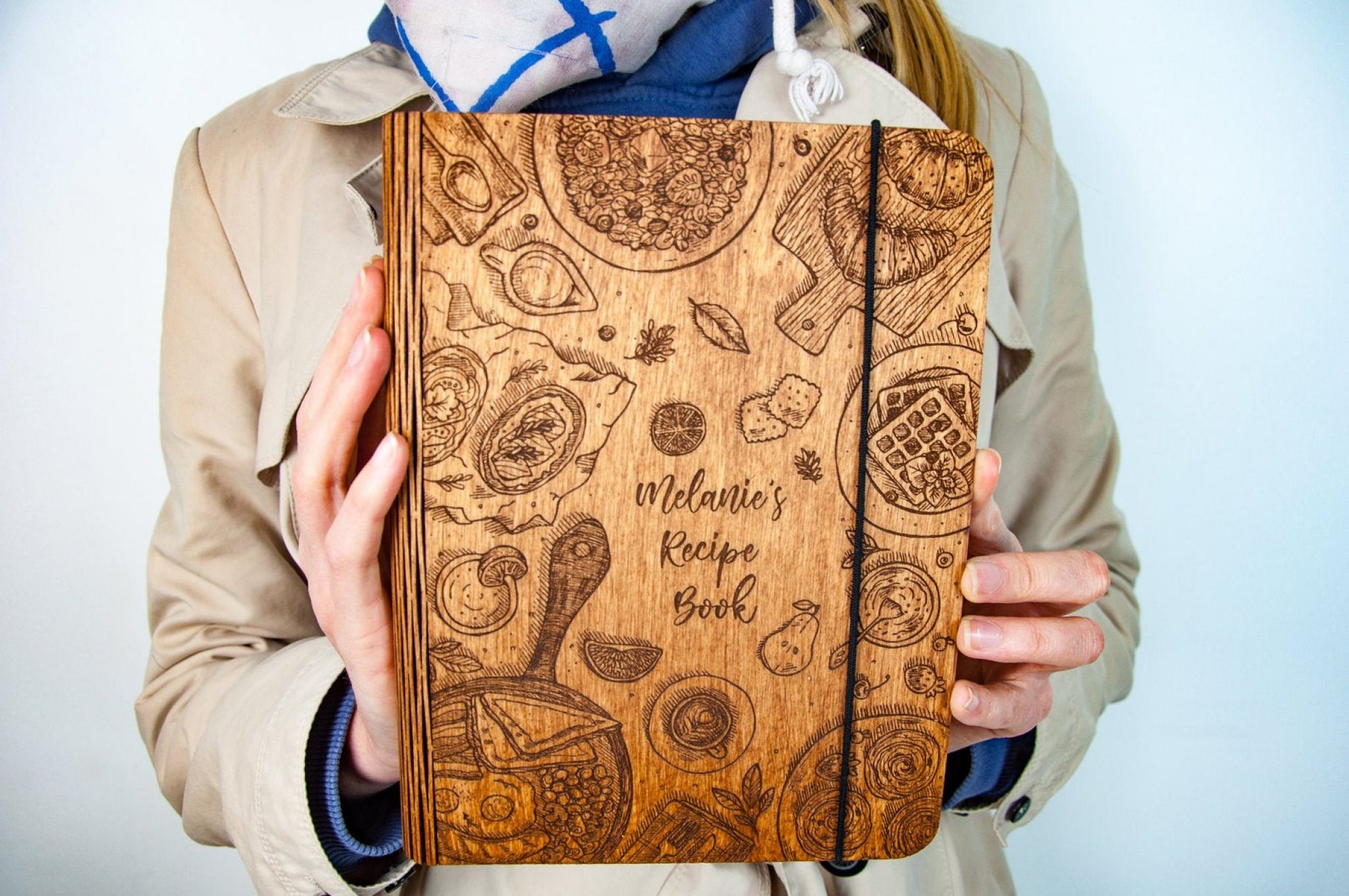 The Book of Myself
What other gifts for women in their 70s give them a chance to write their autobiographies? The Book of Myself gets its owner to flesh out their life details with insight-provoking prompts. They include "I remember our house this way…", "This is what we usually did at Thanksgiving…", "We had these pets growing up…", and "The reason the whole bank robbery went horribly wrong was…"
Personalized Handwritten Recipe Cutting Board
Take your grandmother's best-handwritten recipe and have it inscribed on a gorgeous, fully functional cutting board. It's made from your choice of maple, cherry, or walnut. Every time she wants to make the recipe, it'll be right there on the cutting board. Although, to be honest, if she makes it often enough, she'll have memorized the whole thing anyway. But it is definitely a meaningful 70th birthday gift for grandma.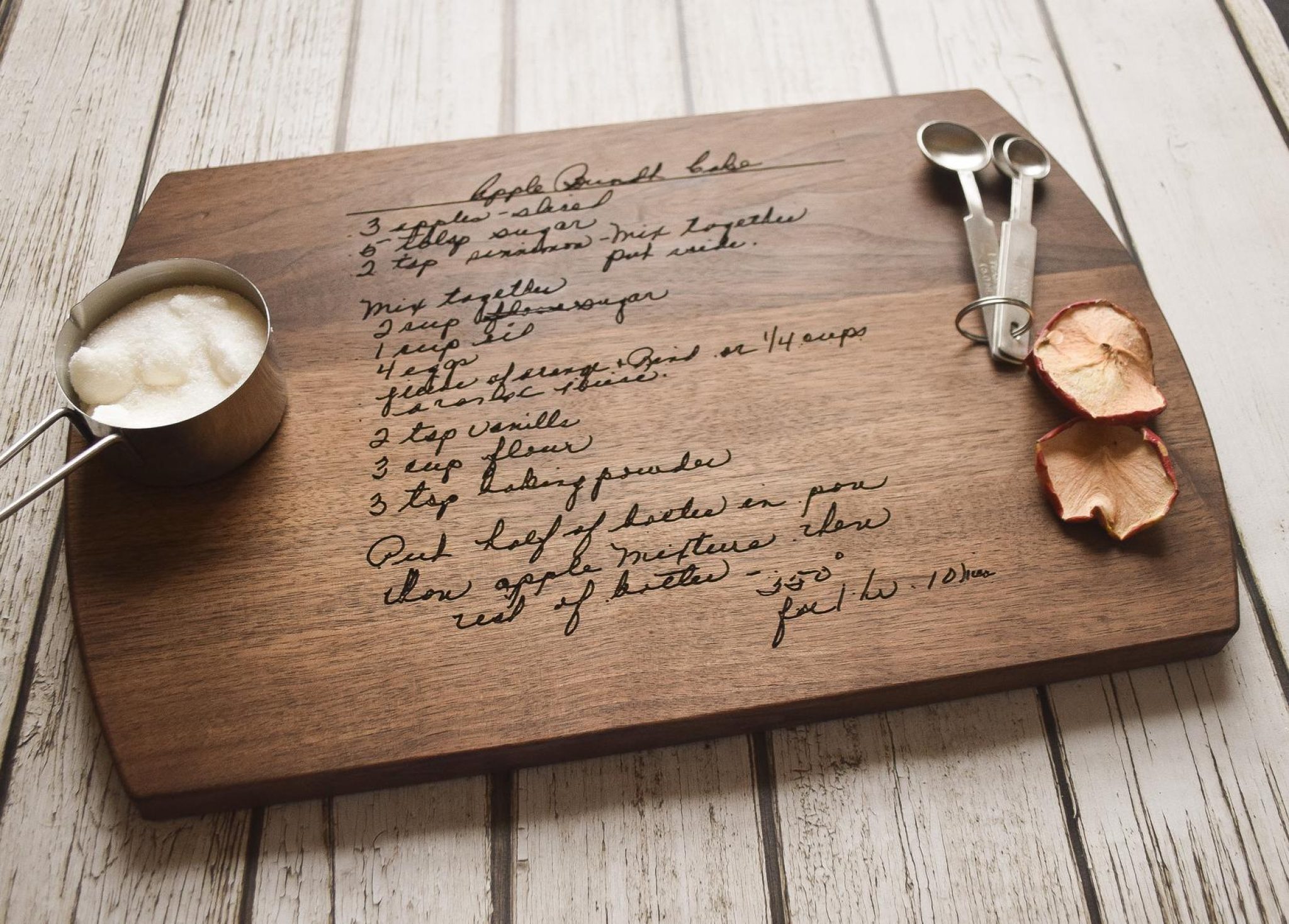 Foodie Experience
Go all-out and send your favorite 70-year-old woman on a food-centric experience with one of these getaway packages. Gifts include wine tastings, brunch cruises, one-night personal chefs, dinner cruises, private cooking classes, walking tours of foodie hotspots, lunch cruises, murder mystery dinner theaters, light snack cruises, barbecues by the lake, midnight munchie cruises, and — God help us — a "pirate dinner adventure." It's one of the best gifts for a 70-year-old woman who loves adventure.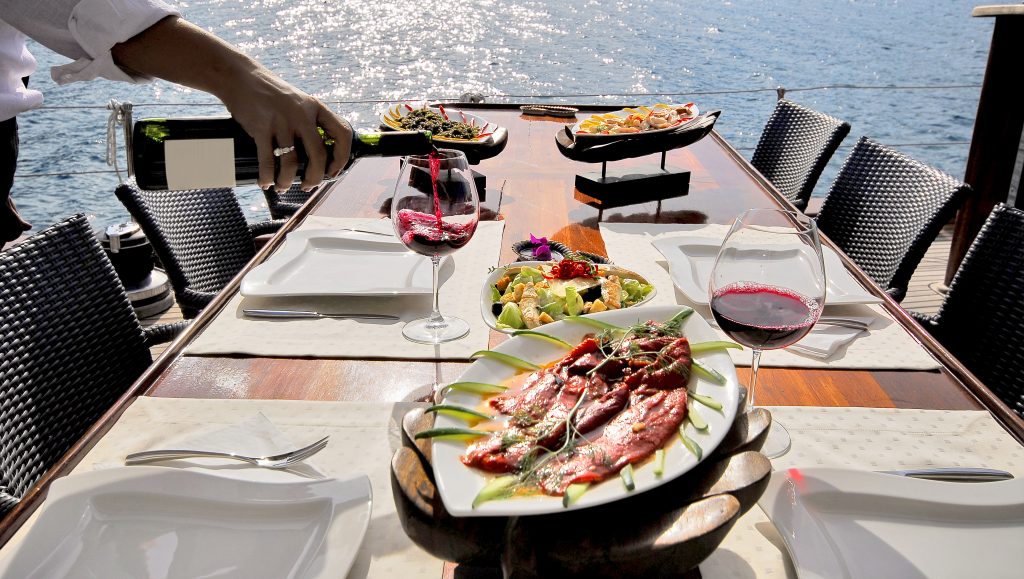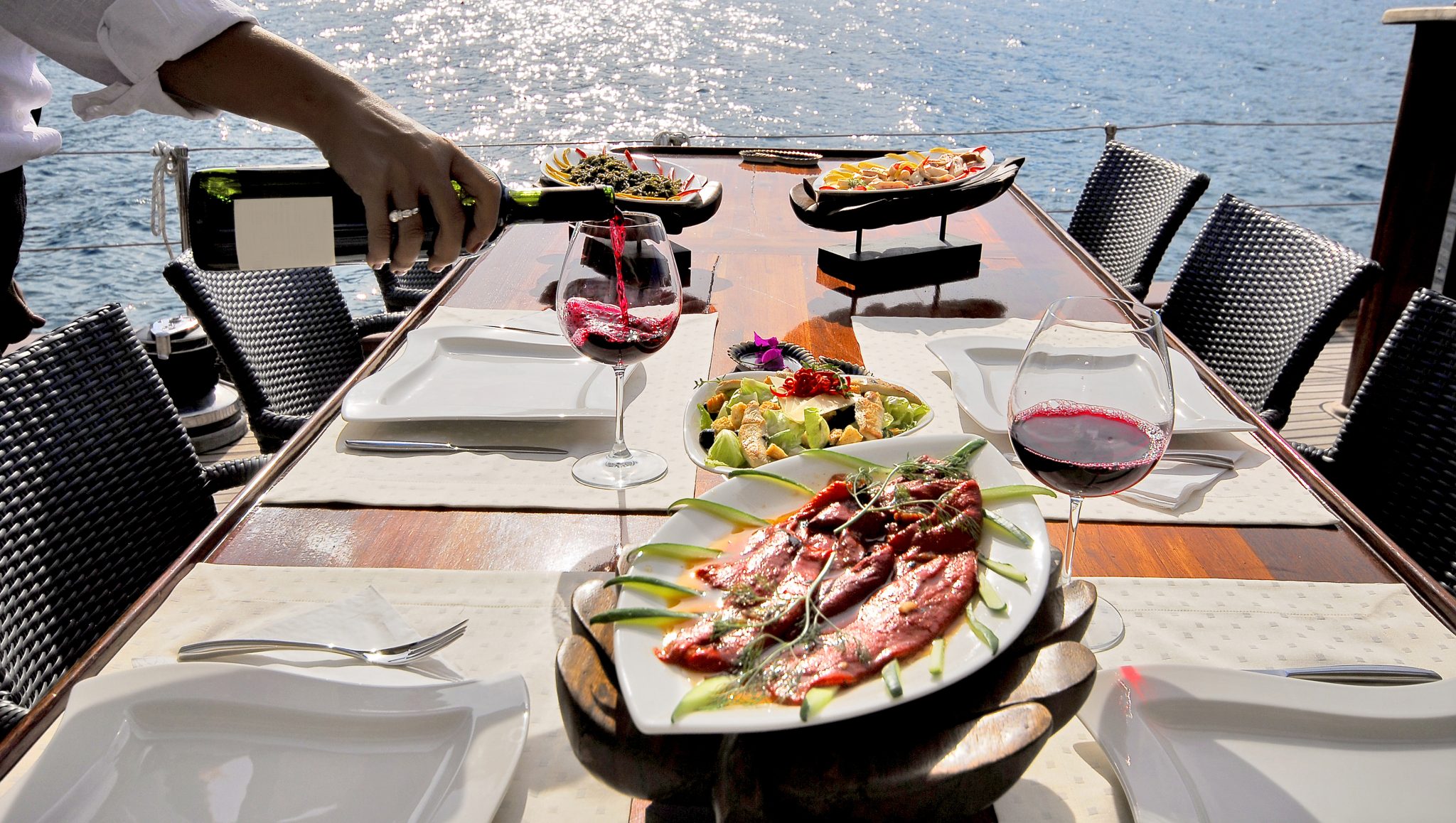 Custom Children's Artwork Necklace
Nothing tugs at the heartstrings like a piece of children's artwork. Most children's artwork is sentimental and touching. Now, you can turn your favorite child's sketches into custom necklaces. The pendant is a beautiful gold or silver-plated replication of the image the child has drawn — whether it's their family, pets, house, or grandma herself. This is one of the most unique meaningful 70th birthday gifts for grandma.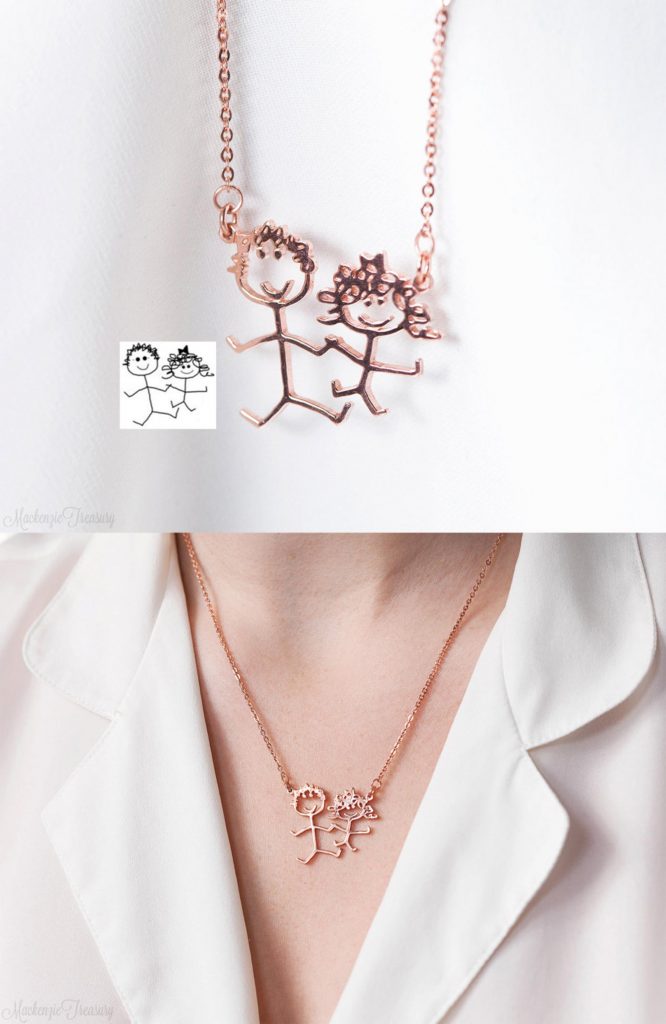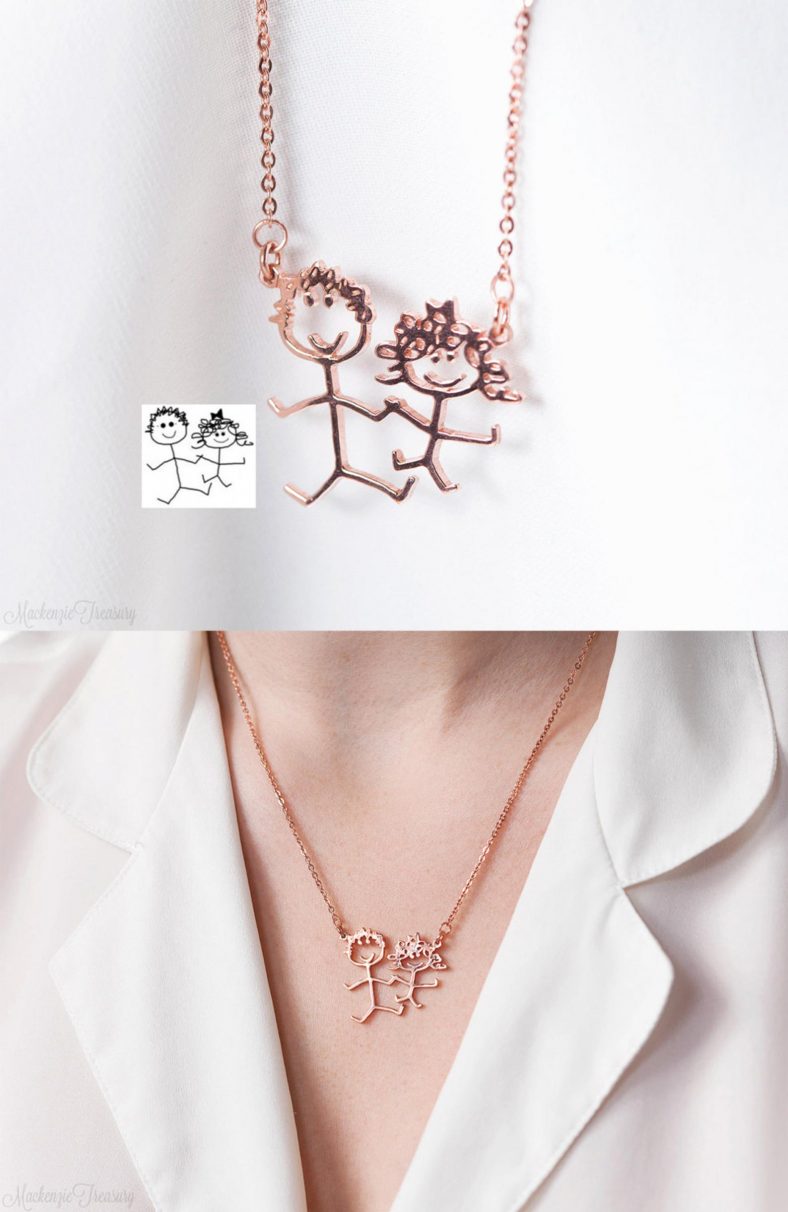 Calming Lavender Heat Compress
Does she love her favorite heating pad, but hate all of the wires and plugs? Her problems will be utterly solved with this wire-independent aromatherapy heat compress. Toss it in the microwave for 2-3 minutes or pop it in the freezer for a cooling effect. And, on top of that, it gives off a calming lavender and lemongrass scent. This comes in handy when you want her to be stress-free so she can watch the grandkids.
Gourmet Dipping Spice Kit
This is a great gift for the elderly woman who has everything, including crusty bread and olive oil. It's a collection of spice mixes from around the world. Add them to the oil and dip the bread, and you'll have gum-massaging fun for minutes. The mixes include herbs de Provence, oregano with pepper flakes, smoked paprika, even zesty za'atar. Instructions included, even though we just gave them to you.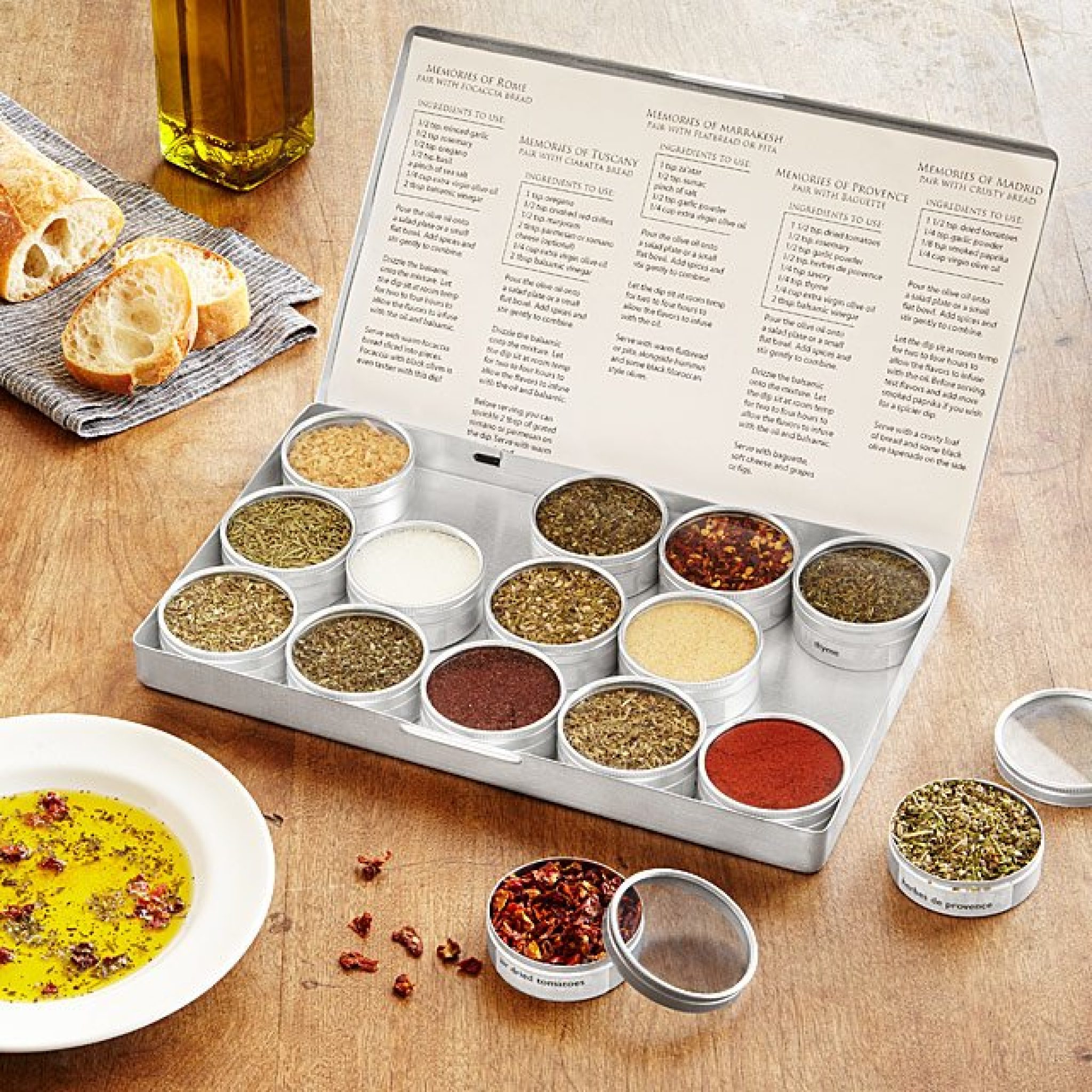 Back, Neck, and Shoulder Massager
Drape this shiatsu massager around the back of her neck and tell muscular tension to go jump in a lake. It has controls for kneading direction, speed, and heat. It has eight "massager nodes" that simulate the movements of a human masseur or masseuse. She can even wear it around her abdomen. It's also a proper substitute for a feather boa. When it comes to useful gifts for the elderly woman who has everything, you can never go wrong with something that relieves aches and pains.
Long-Distance Friendship Lamp
This is one of the most meaningful 70th birthday gifts for a 70-year-old woman you can find. Give your loved one a lamp and keep the other one. Connect the lamps to your respective Wi-Fi networks. When you touch your lamp, it changes color — and so does the other lamp, far away. Then they can return the message by touching their lamp, and the whole cycle repeats until you're both out of fingers.
Custom New York Times Front-Page Puzzle
Commemorate an important day in your favorite 70-year-old's life with this custom jigsaw puzzle. The artisan has access to every single New York Times front page since September 18, 1851. Just send them the month, day, and year you have in mind, and voila: History in a box. It has to be the New York Times, though. Apologies to readers of the Des Moines Register. It's one of the more unique gifts for women in their 70s.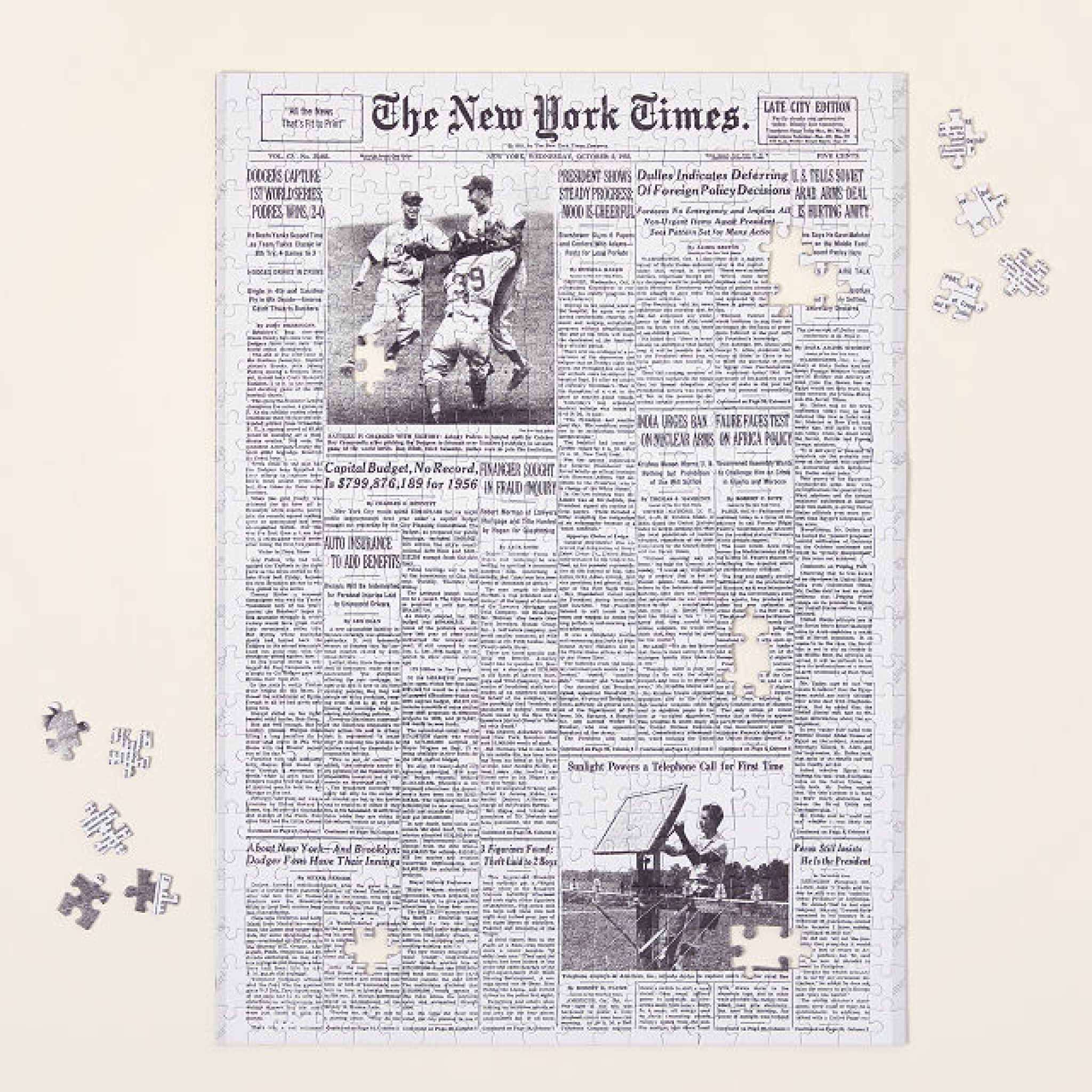 Personalized Historical Family Portrait
Do you love your family but wish they were just a tad more Edwardian? Or Victorian? Or even Napoleonic? Turn your brood of mall-dwelling normies into pompous aristocrats with a customized portrait. Just pick a setting, submit pictures of your family, and the artist returns a full-color picture of your clan in full costume, posing regally, looking dignified, and ignoring the peasants' uprising outside the window. I bought this and it is one of my favorite pieces and the artist is soooo easy to work with. It's one of the most unique gifts for a 70-year-old woman who has everything.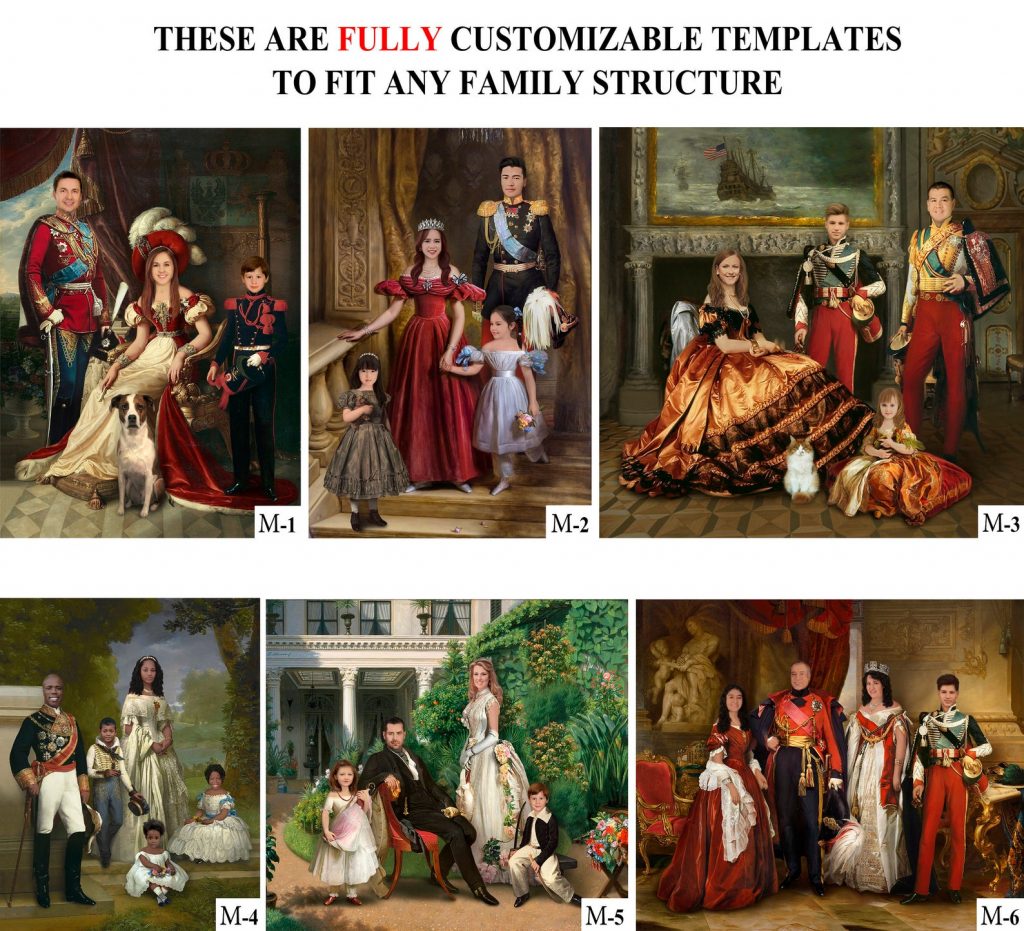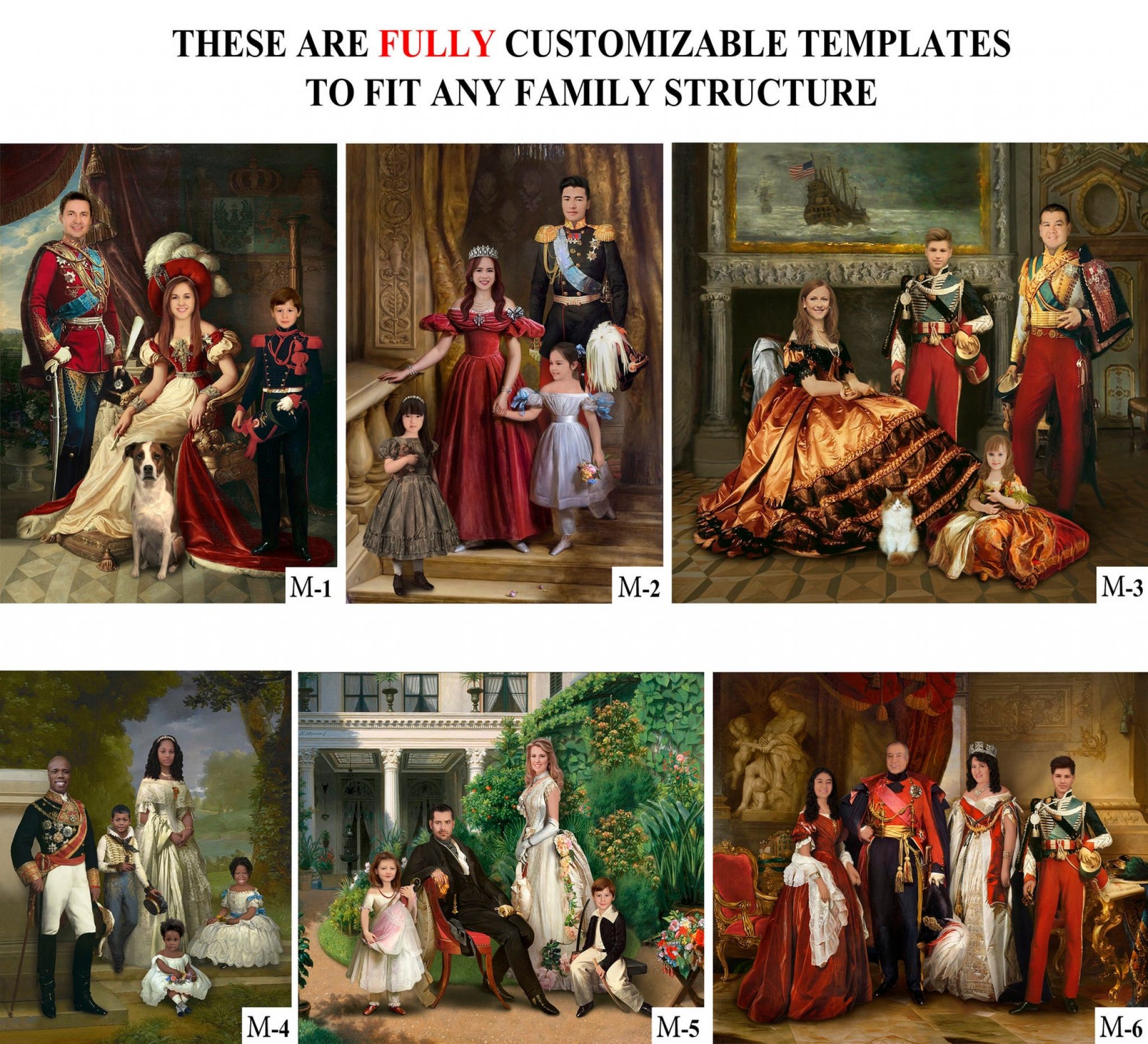 Knit-Wise Subscription – Knitting of the Month Club
Every single month, your favorite 70-year-old will get all the gifts they need for a different handmade knitting project — yarns, needles, accessories, instructions, the whole shebang. The great thing about Knit-Wise is that they cater to all levels of knitting experience. They have packages for experienced knitters, highly skilled knitters, competent knitters, just so-so knitters, and knitters who can't even pick up a bobby pin without stabbing themselves. It's one of the best gifts for the elderly woman who wants to stay busy and make pretty things.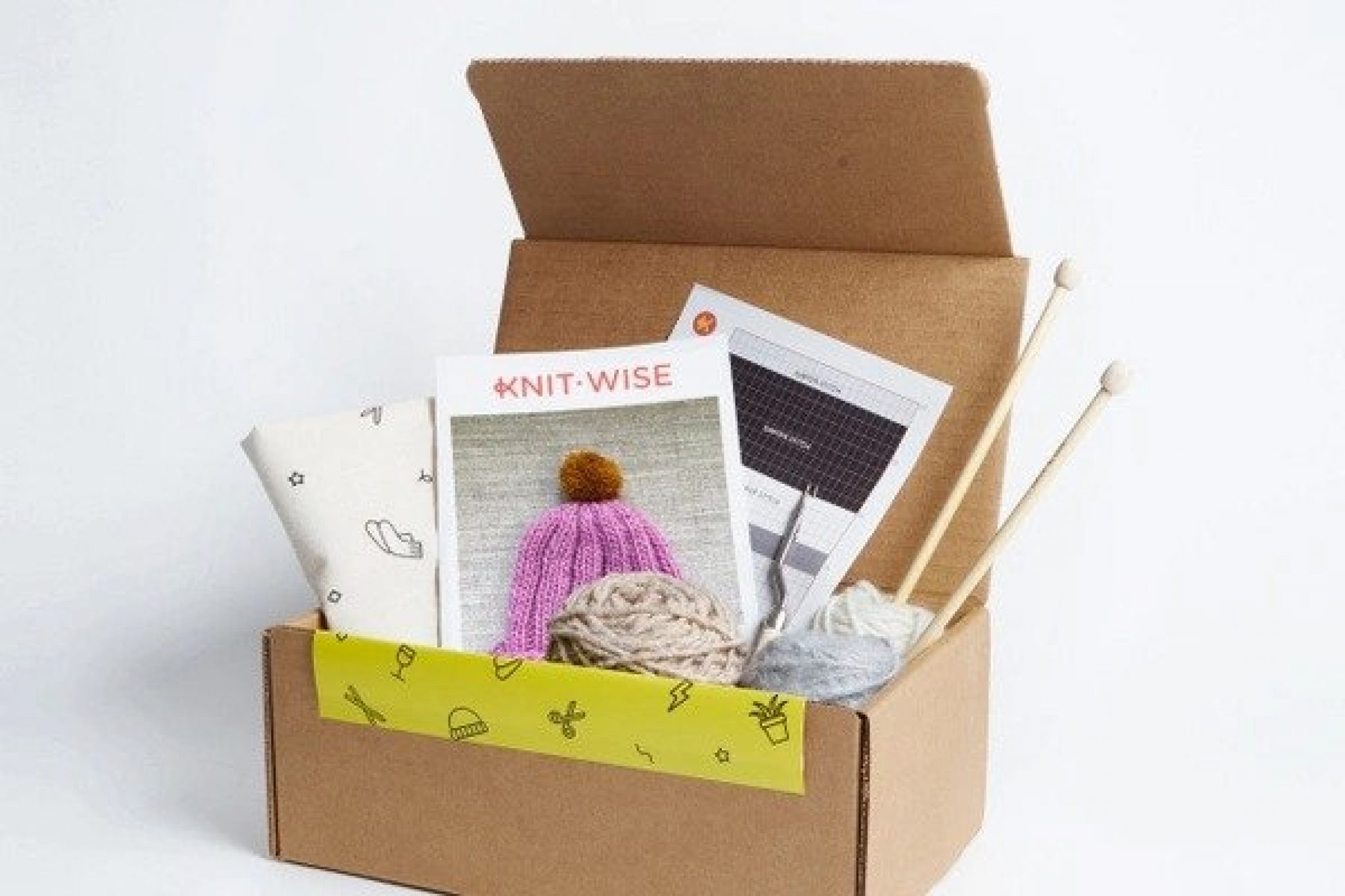 Essential Oil Diffuser
Some oils are important. Some oils are just nice to have. Some oils are flat-out worthless. But very few oils are utterly essential. When you find some that truly are, you'll want to diffuse them. This device does just that. It distributes a gentle, soothing aroma around the space of the living room for maximum therapeutic effect. It also comes with 7 different colors of LED light.
Brazilian Honey Sampler
Brazilian bees don't mess around when it comes to honey. They scour rainforests, invade deserts, and raid savannahs to sip (and later regurgitate) only the finest nectars. These bees inspire the makers of these irresistible honey gifts with notes of acacia, pink pepper, quince, and wildflowers. Brazilian bees work their stingers off to satisfy her taste buds. Then they knock off and samba or play soccer or whatever Brazilian bees do. It's one of the best gifts for women in their 70s who love food.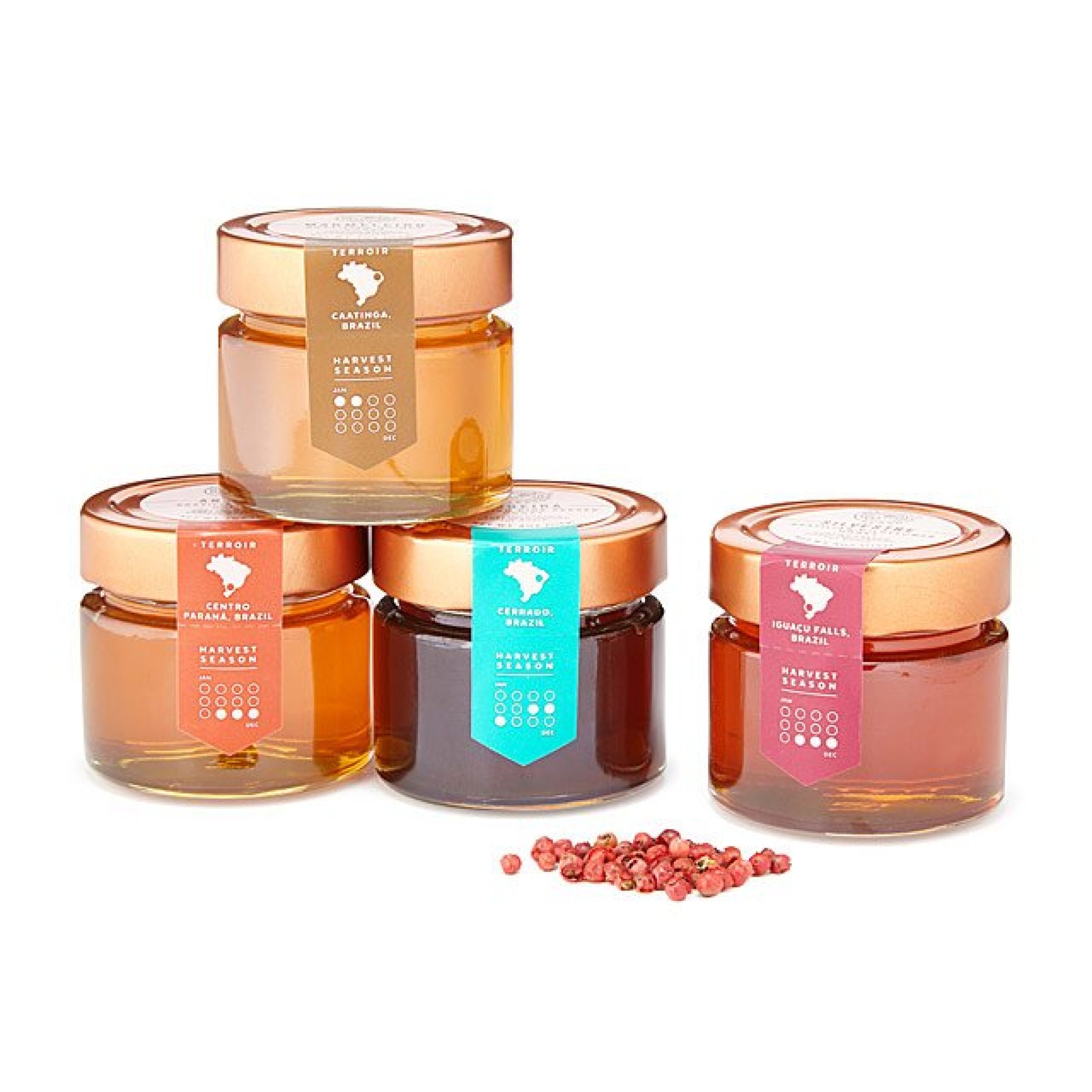 Adults and Crafts Crate Subscription – Crafts of the Month Club
Why should school kids and young adults working out their issues have all the fun with arts and crafts? So can your favorite 70-year-old woman! Every month she'll get a box of crats that will help her learn a new artistic skill: Engraving, woodworking, knitting, scrapbooking, even clockmaking. It comes with all the tools, materials, and instruction she'll need — everything but the chainsaw. That's for another subscription box.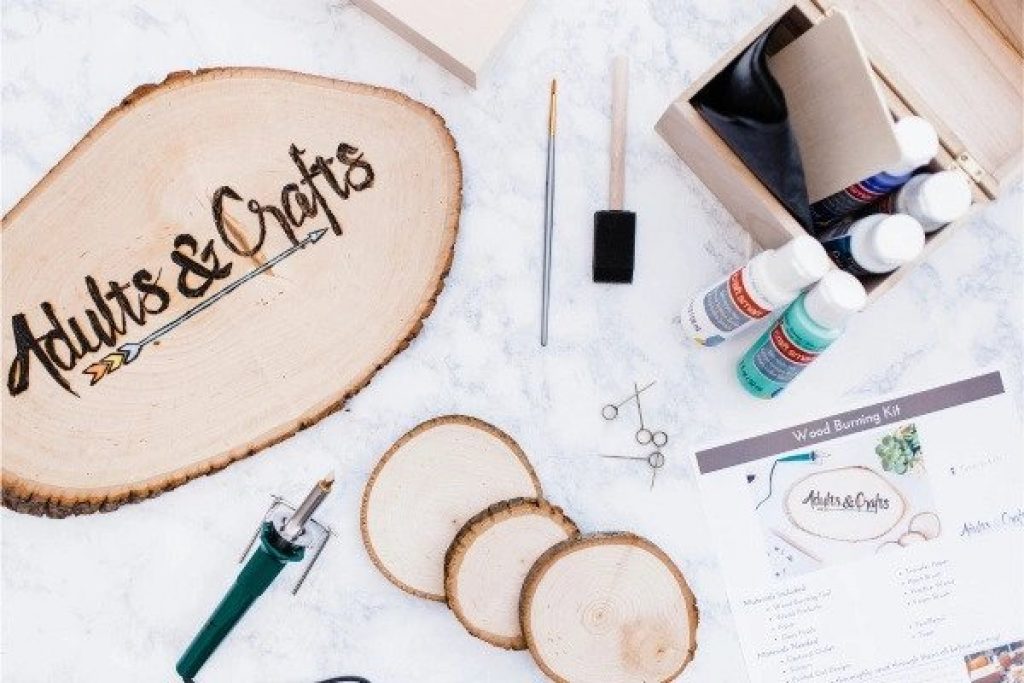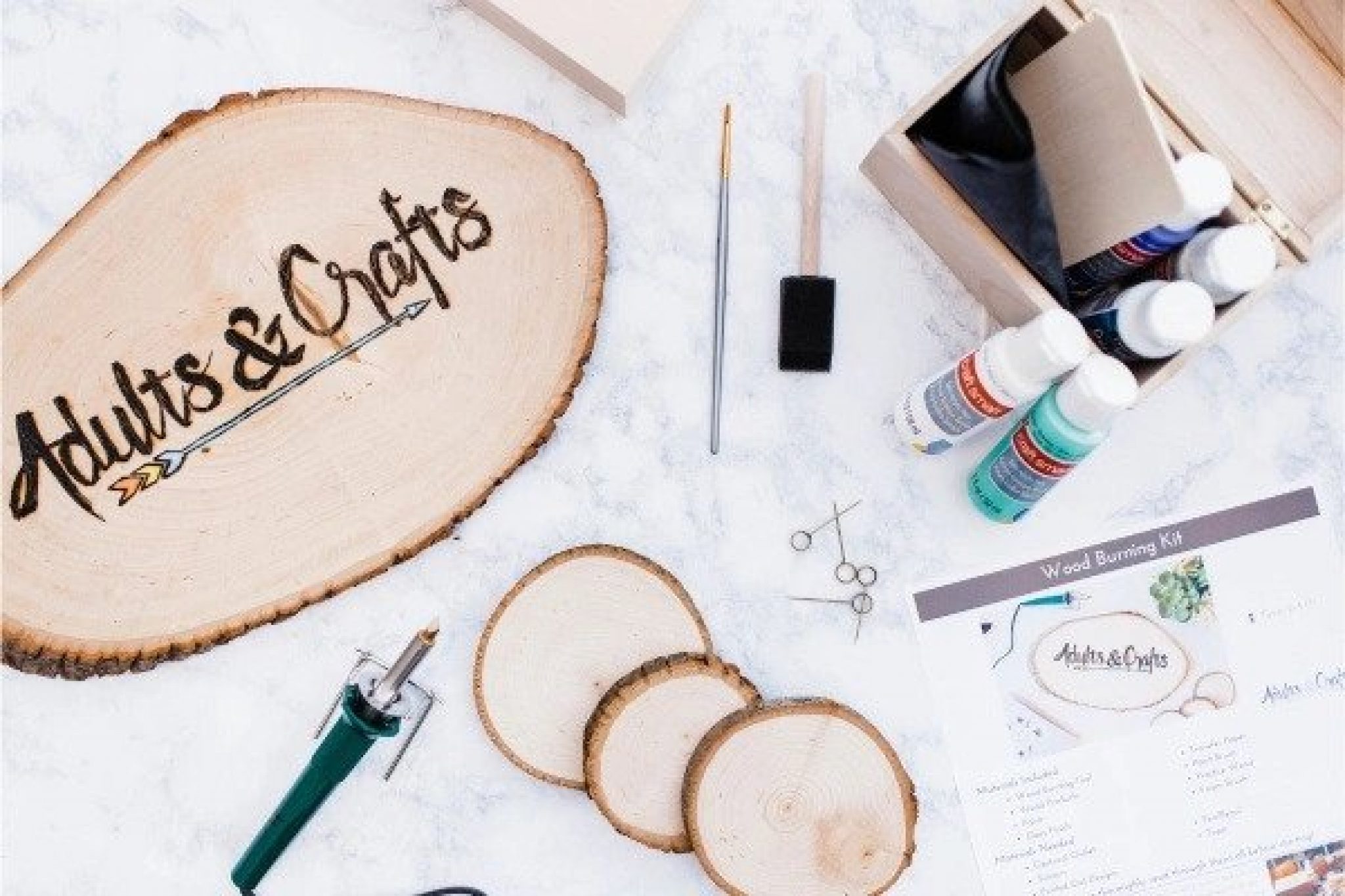 Hopefully, these ideas for gifts for the elderly woman in your life have aroused your imagination. We believe these gifts will make you her favorite child or grandchild!
For more gifts for women in their 70s, check out our Gifts for Women section.
Be sure to follow us on Facebook for daily updates of unique gifts for grandma, grandpa, mom, dad, husband, wife, kids, and more.