Unique Valentine's Day Gifts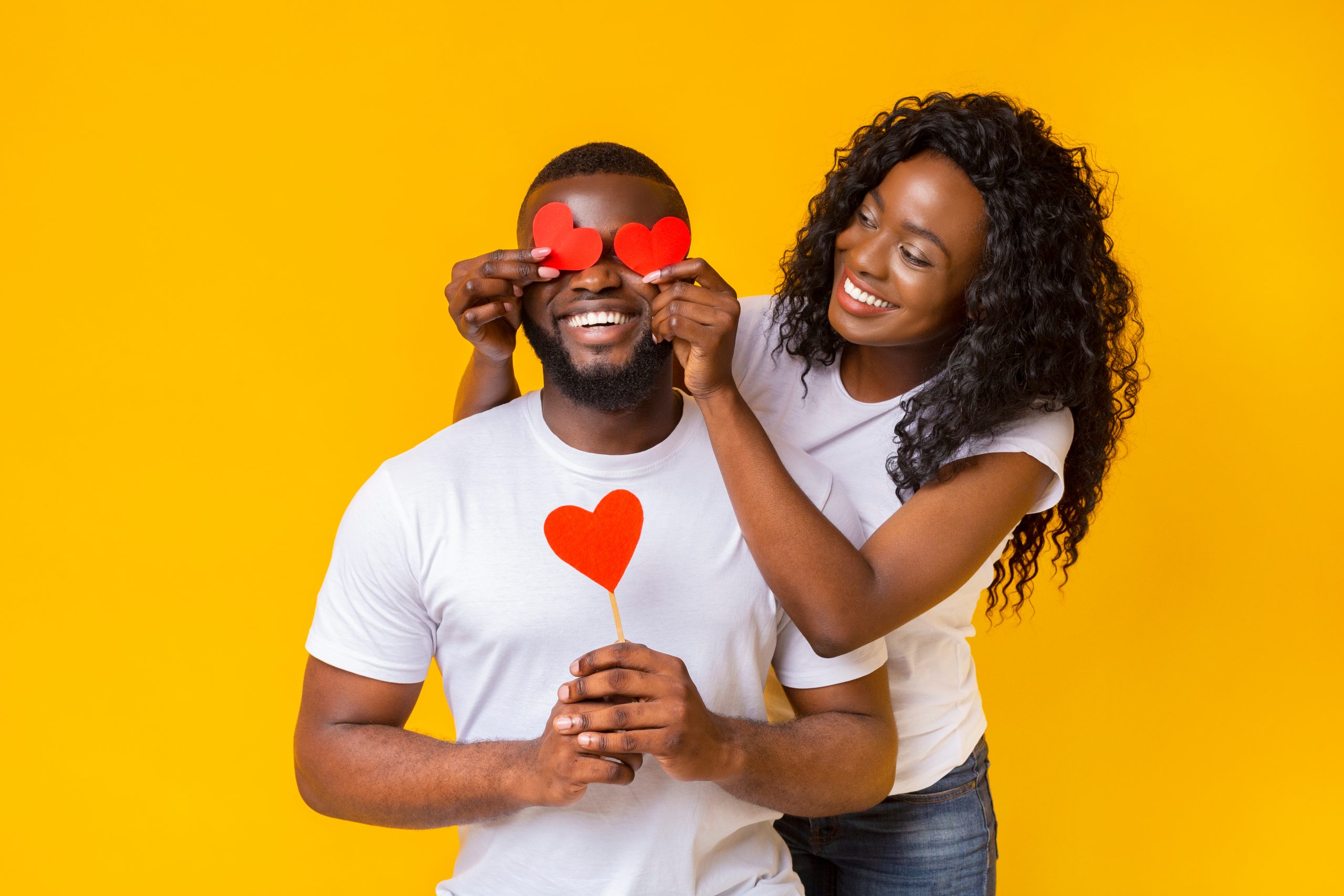 We've decided, despite these challenging times, to go ahead with Valentine's Day this year as scheduled. On February 14, couples will be celebrating or at least acknowledging their union with the exchange of pleasantries and unique gifts for Valentine's Day.
If you're stuck on finding the right gift to tell that special someone "I Love You," "I Need You," or "Thanks For Not Being Outwardly Repelled By My Presence For Such An Extended Time," some or all of these unique Valentine's Day gift ideas just may do the trick.
Related: Relaxation Gifts for Women
---
Unique Valentine's Day Gifts for Couples to Enjoy Together
It takes two, at a bare minimum, to make a great love story. These unique gifts for Valentine's Day are items, experiences, and a few implements that couples can enjoy together, in each other's company.
Talk Flirt Dare
This board game crafted for romantic duos is a combination of The Newlywed Game, Truth Or Dare, and a buy-1-get-1-free session of couple's therapy. Using juicy prompts on the game's playing cards, couples and their game night guests embark on a fun-filled personal journey by sharing semi-private secrets, answering hypothetical questions, and acting out some situations related to their relationship behavior. It's the perfect way to get to know your partner without private investigators or referees.
Love is Art Canvas & Paint Kit
There are couples' gifts for which our usual smart-aleck comments or jokes won't add anything to the straight-up product description. This is one of those gifts. The Love Is Art kit is a package containing a spreadable, plastic-covered canvas; some black washable paint; and disposable slippers. The idea is to spread the canvas out on a flat surface and apply some of the paint. Then the couple settles on to the canvas and starts to — well, you can probably imagine. When they're done, the couple creates a full-on abstract painting as a memento of their activity, which they can then hang on the wall and explain when parents visit.
Cooking Class
The couple that learns together, burns together. And we're not just talking about burning passion, we're also talking about burning food! Cloud 9 Living has a wide selection of couples-oriented cooking classes in a wide variety of cuisines and techniques, in places across the country. Through the magic of teamwork and cooperation, you'll improve both your relationship and your cooking ability. Relate over ratatouille. Bond over baklava. Mingle with mortadella. Snuggle up with smørrebrød. Yes, we can do this all day, but the point is that the best valentine's day gifts are those you can enjoy together.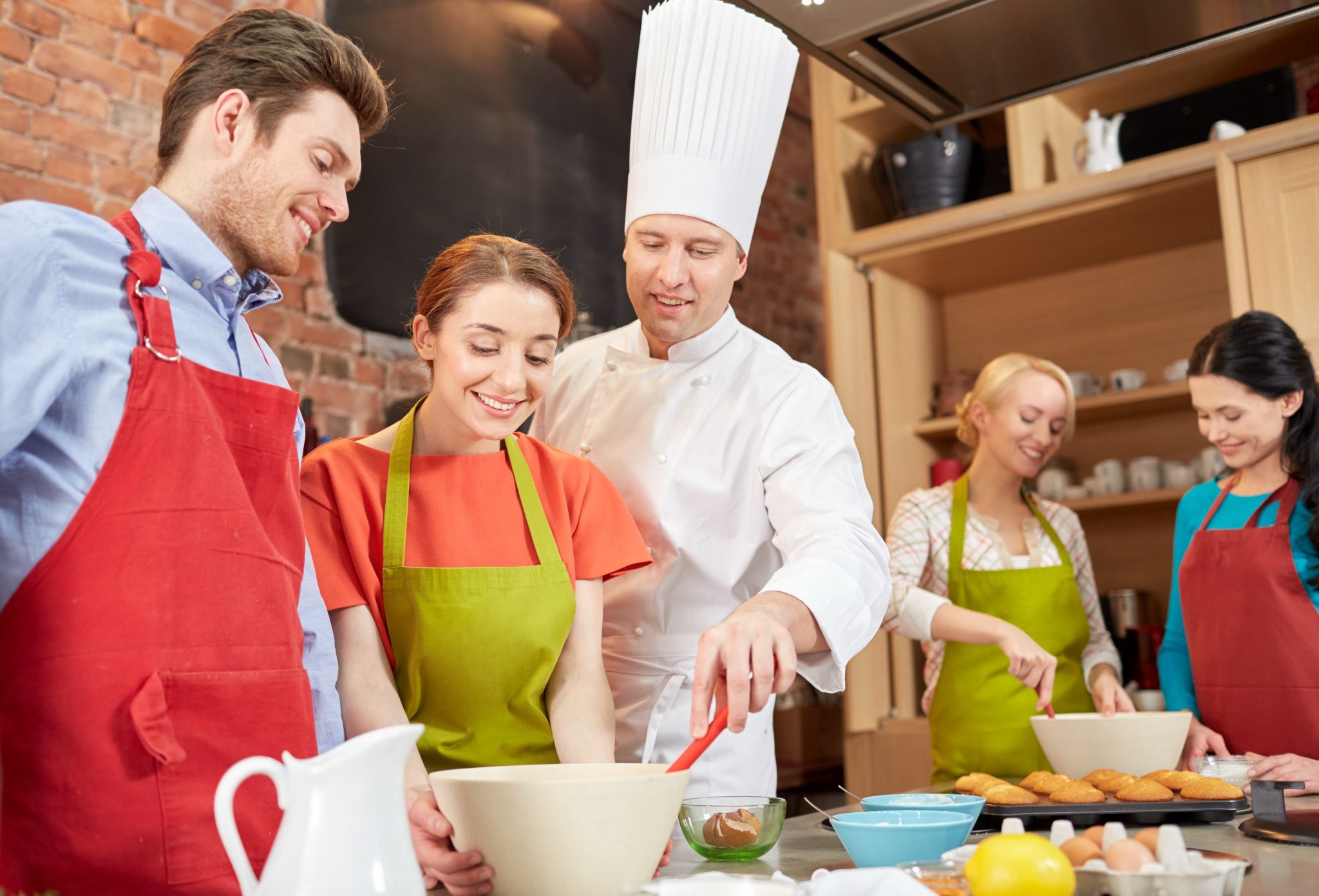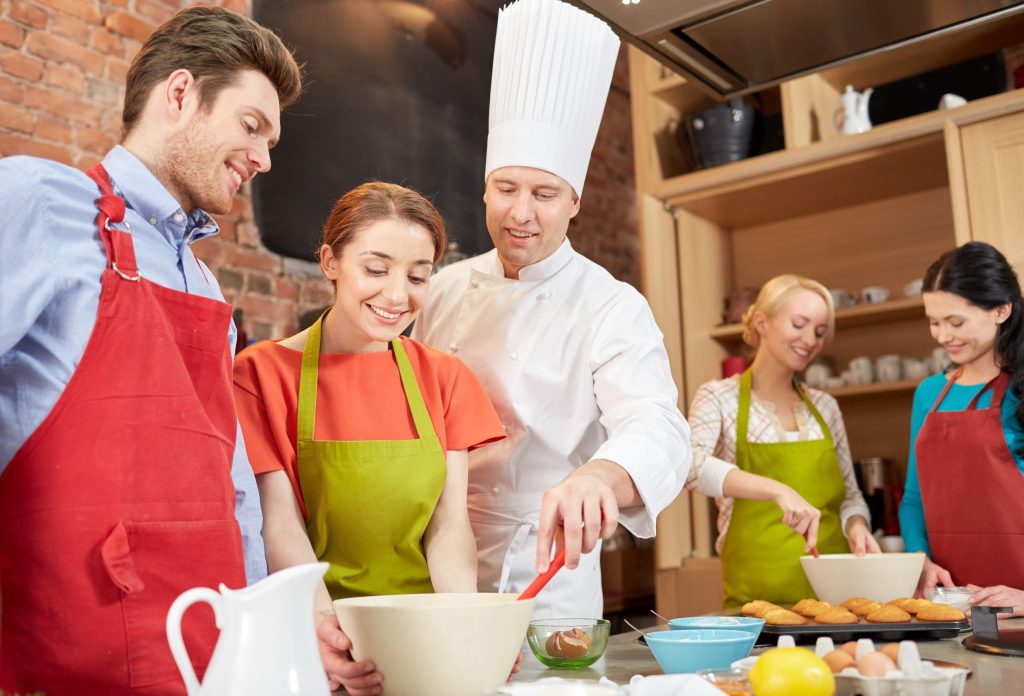 100 Dates Bucket List Scratch Off Poster
Once you and your partner have decided you've got what it takes to survive a minimum of 100 dates, keep track of your every romantic move with this scratch-off poster art. After you and your beloved complete one of the date-related activities listed on this board, scratch off the accompanying square. Some of the activities include "Visit an aquarium," "Attend a parenting class," "Play pool in a bar," "Go gin tasting" and, for reasons we'd rather not go into right now, "Go paintballing."
Romantic Couples' Experiences
Also from the folks at Cloud 9 who brought you the above cooking class, here's a series of fun, emotionally, and mentally engaging activities couples can enjoy together. Some of these offerings are simple activities like pottery-making and glass-blowing. Others are "date nights" in cities like New York, San Francisco, Chicago, L.A., and other places. Yet others are exciting outdoor jaunts like balloon rides, sailing trips, jet ski adventures, racing school, and fly-fishing. It all sounds so wonderful and terribly exhausting.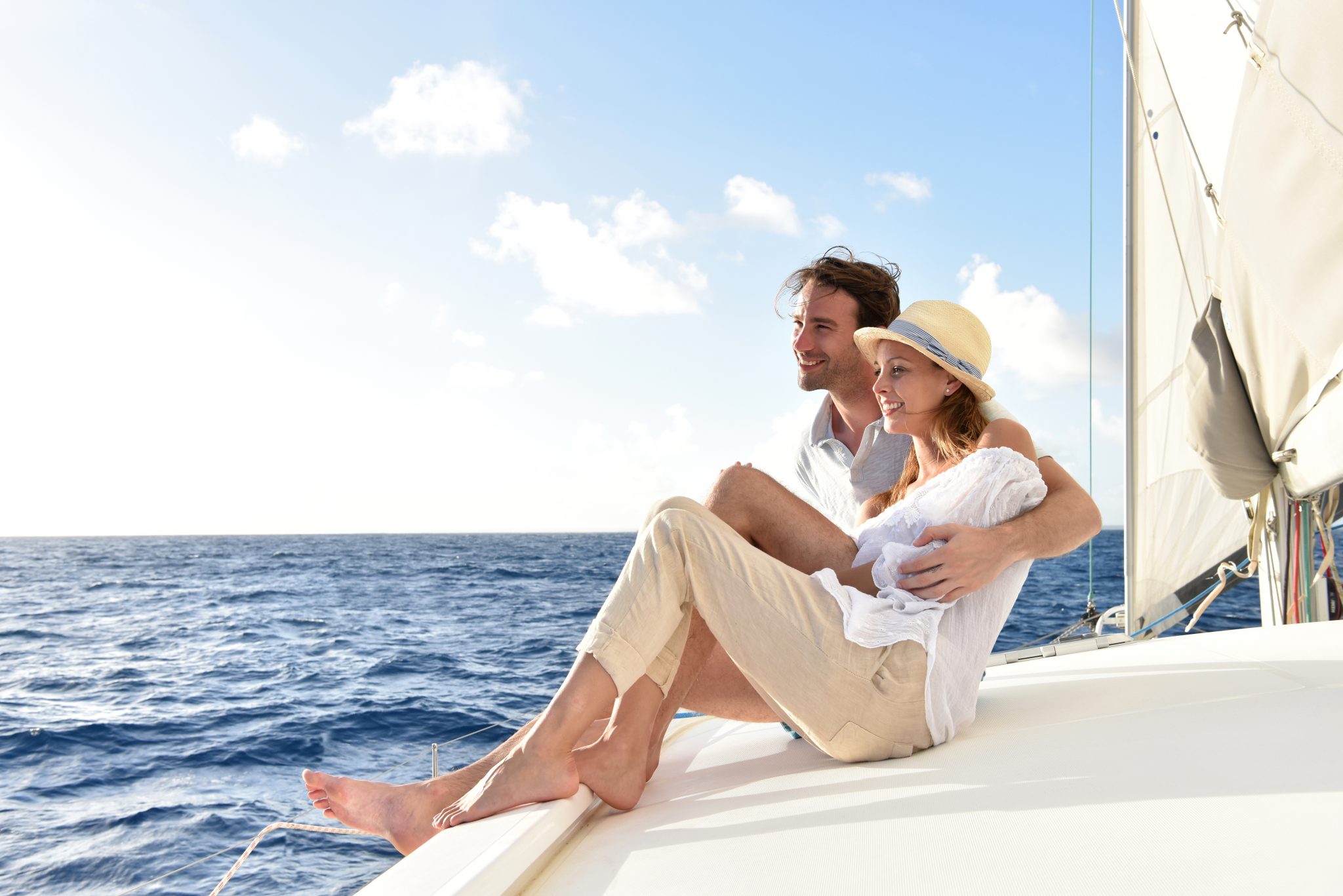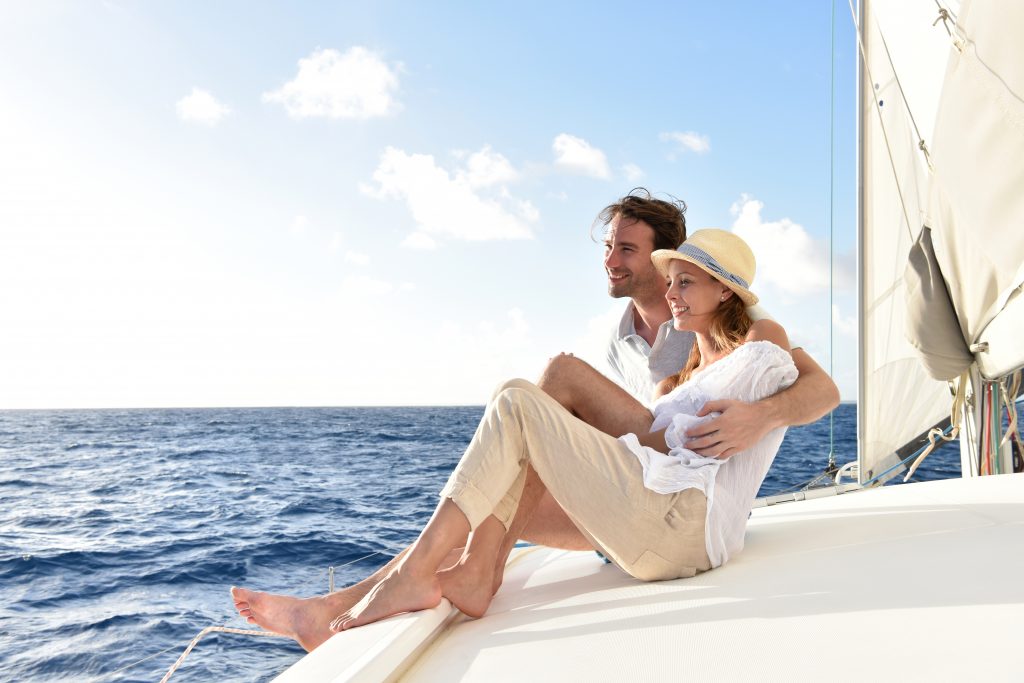 Sweethearts Photo Collage Frame
These frames include an insert with your couple's names "cut out" in big block letters separated by a heart shape ("JOHN ♥ MARY," "DARTH ♥ PADMÉ," "FRED ♥ BARNEY," etc.). After you receive this hand-crafted frame and board, you slip pictures featuring you and your beloved within the insert, so the images peer through the letters. Then you hang it on a wall, celebrating your union in a stunning collaboration of stencils and imagery, and making sure visitors never forget whose house they're in.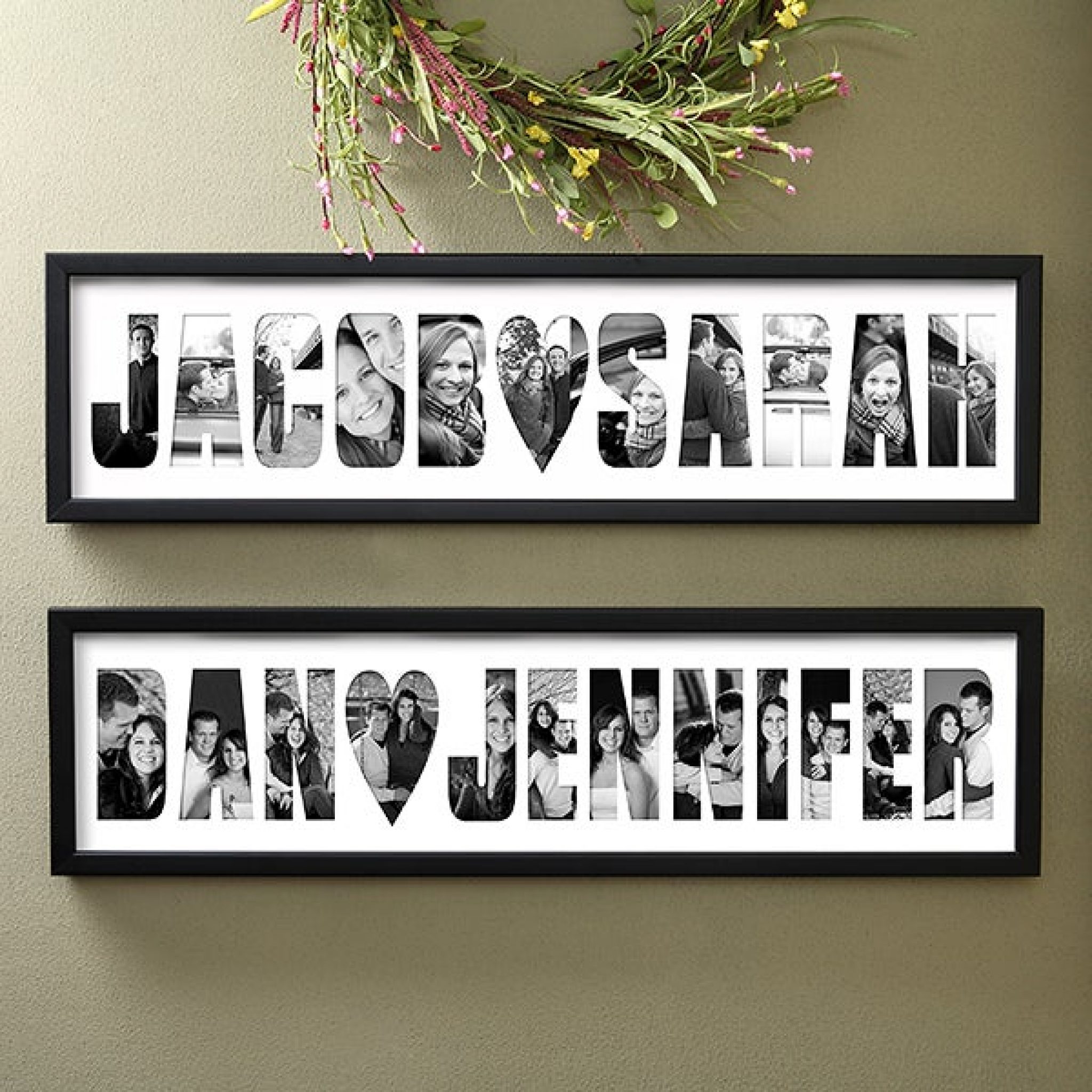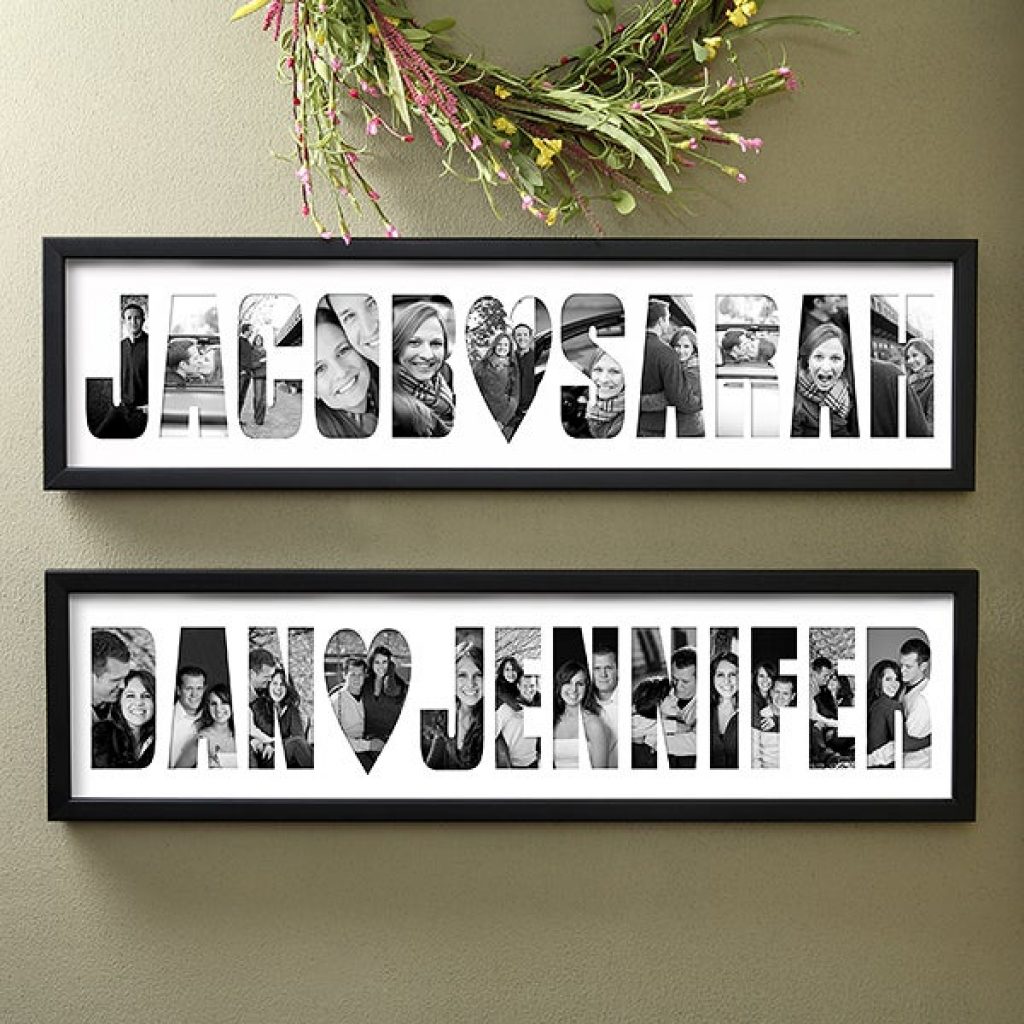 Sunflora Picnic Backpack for 4 Persons
As long as there are city parks, peaceful streams, beautiful beaches, and Ford F-150's, people will go on romantic picnics. And when people go on romantic picnics, they're going to need a food conveyance device that's more than a SpongeBob lunch pail. They'll need this Sunflora backpack. It keeps every ingredient on your menu fresh and at a reasonable temperature. It also comes with a whole slew of picnic necessities: a wine pouch, goblets, flatware, salt and pepper shakers, a bamboo chopping board, plates, zippers, flaps, a handle, and more.
---
Long Distance Relationship Gifts for Valentine's Day
Real, true love is powerful enough to span entire continents, countries, states, and ZIP codes. These long-distance relationship gifts for Valentine's Day are for partners who keep the fires ablaze when they're not racking up frequent flyer miles.
Long-Distance Relationship Lamps
Should you and your partner be separated by miles, these two lamps will serve as an active reminder of your connection, longing, and command of electricity. Take one of these lamps for yourself and give the other to your partner. Whenever it comes to mind, touch the lamp. Your lamp will then change colors, and so will your partner's! Then they touch the lamp, it changes color again, and yours changes color again. You've both made a powerful statement about your continued love without having to open up an email.
Long-Distance Bracelets
This pair of connected jewelry works exactly like the Long-Distance Relationship Lamps above, except you wear the sensors on your wrist. Wherever you are in the world, touch the bracelet. Miles away, your partner's bracelet will light up and buzz. You are therefore both reminded and reassured that your love spans the circumference of the globe itself, and it'll take more than living in separate cities, faraway countries, or different holding cells to stop it.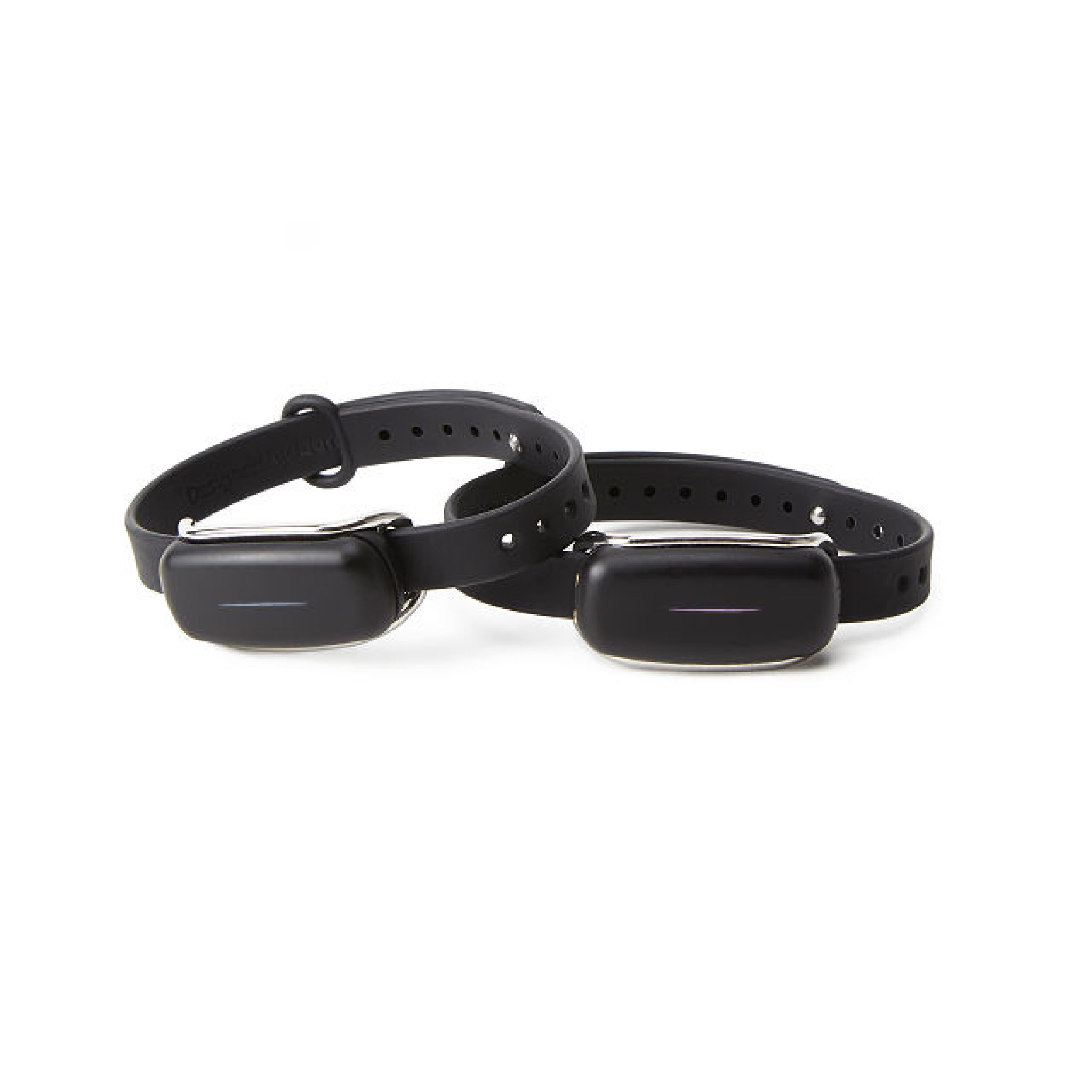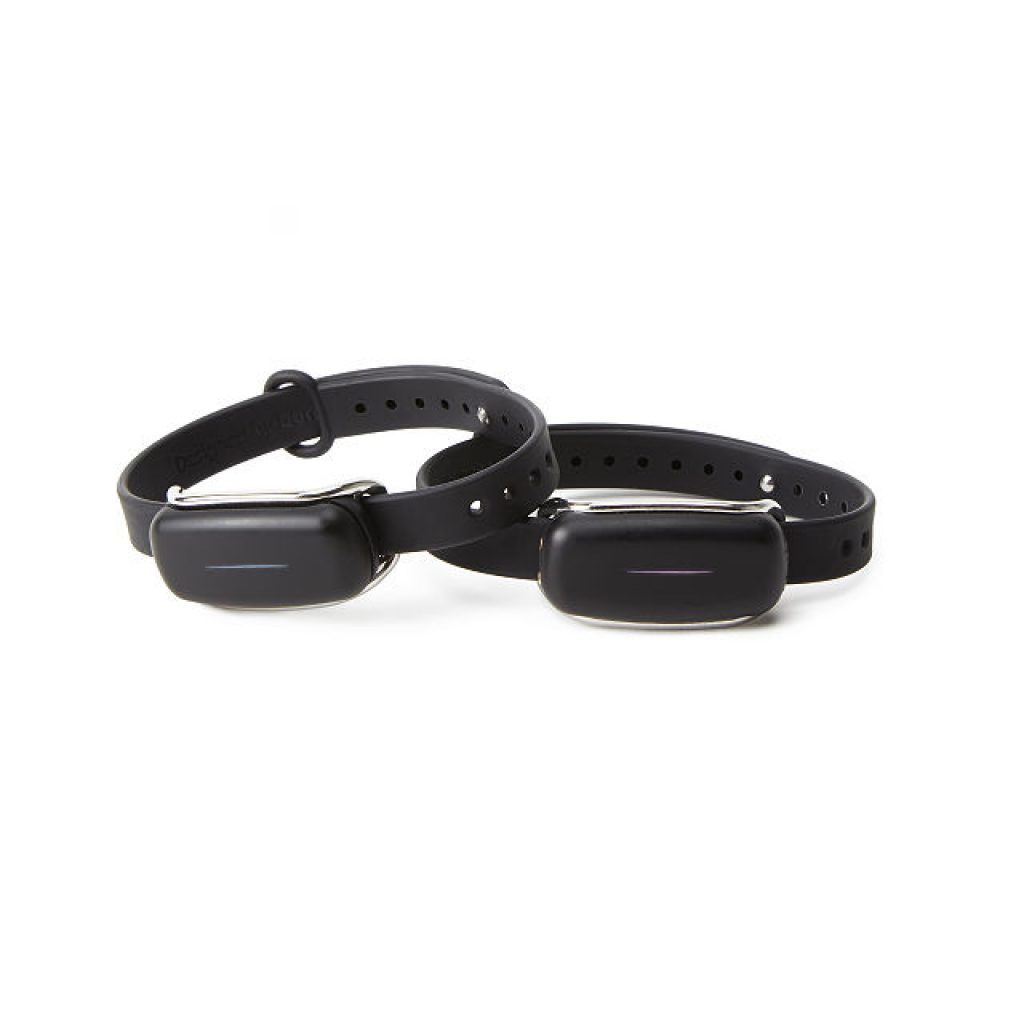 AEEZO WiFi Digital Picture Frame
Send digital photographs across the sea, straight from your camera phone to your loved one's desktop or mantlepiece. The AEEZO frame works with a photo app called Frameo, which allows you to send shots of yourself (or whatever you choose) over WiFi to your partner's locale. It's got a 9-inch HD screen for superior resolution and can display over 40,000 photos in a rotating carousel-style until you or your partner decide you've seen enough pictures of that time you first met in the police lineup.
Why I Miss You Customized Book
This hardbound, fill-in-yourself book is the perfect vehicle for reaffirming your long-distance love in the customized, versatile style of Mad Libs. Purchase this notebook, finish writing in all the answers to the pre-selected questions it poses, then send the completed item to wherever your partner is stationed so they can rifle through it at their leisure to remind themselves why you're smitten with them. Prompts include "We should start a long-distance _____ club," "Our texts could make a really ____ novel," and "Name," "Address," and "Best Time to Call."
Wooden Postcard
Postcards are quick and simple to send, but the paper they use is very flimsy and impermanent. When you want to make a definitive declaration of your love that stands the test of time, you're gonna need wood. This personalized wood block contains concise messaging in the form of a postcard etched into the surface, so it won't get smeared by your recipient's lonely tears or spilled beverage. It's also got a holder so you can display it upright, which is usually considered the best course of action.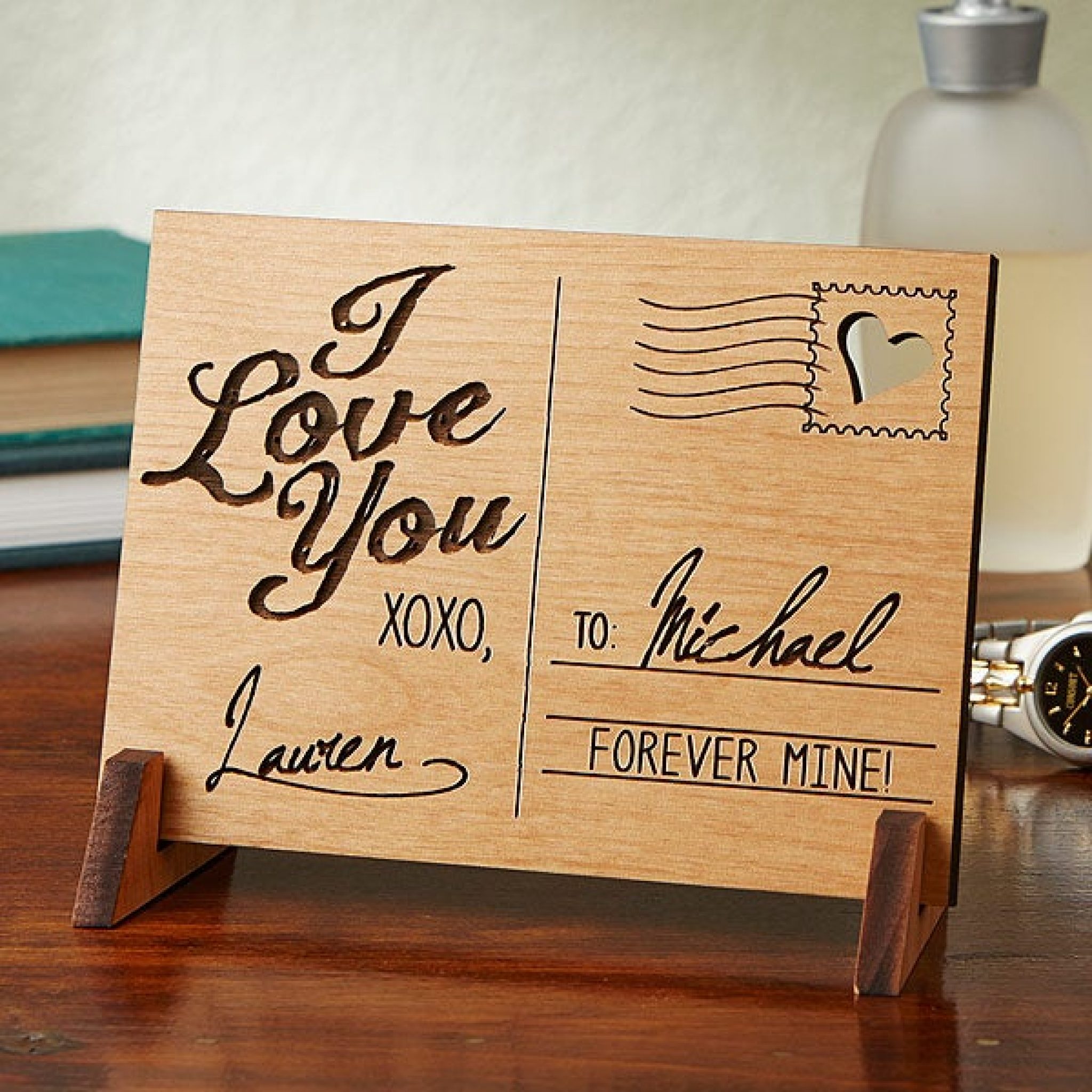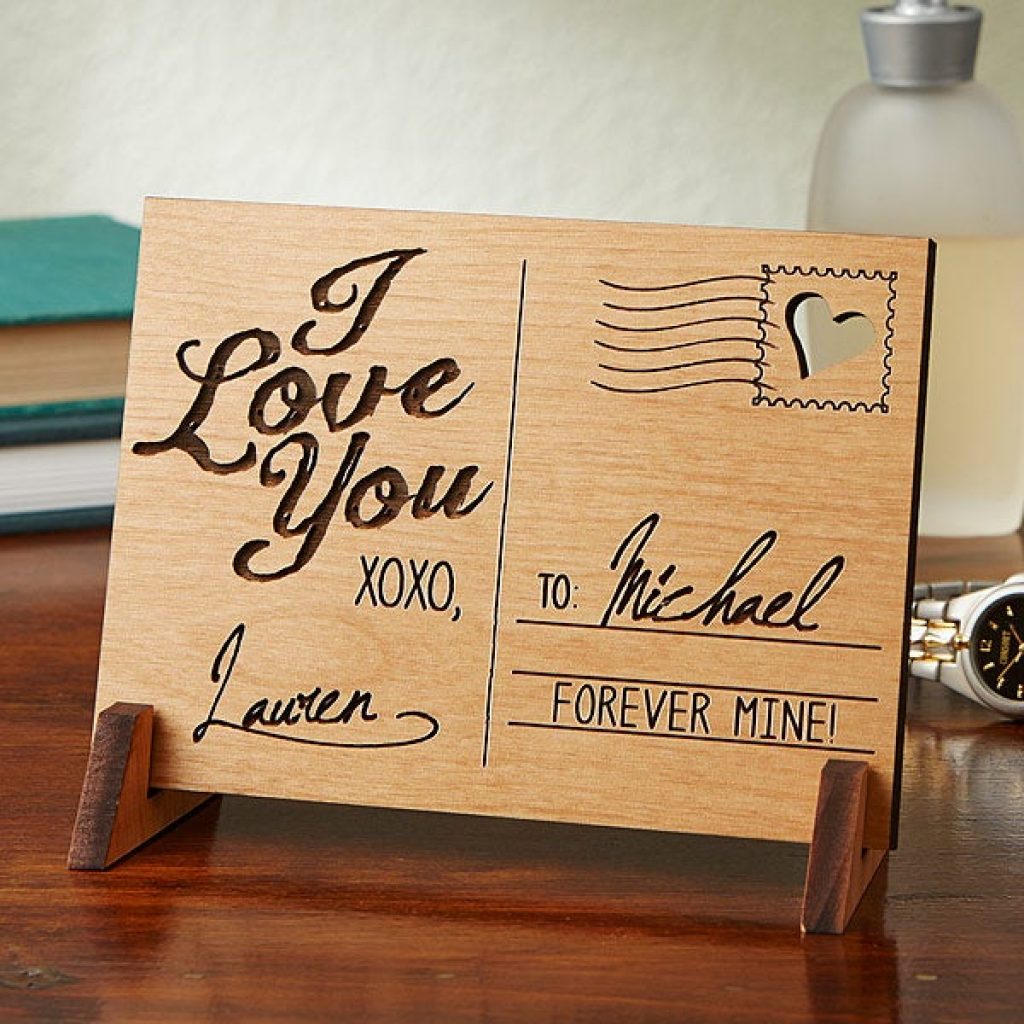 ---
Unique Valentine's Day Gifts for Him
If your partner is of the male persuasion, here are a few suggestions for unique Valentine's Day gifts for him that will echo and reinforce his manly demeanor, if that's the kind of thing he's into.
Face Boxers
Semi-intimate apparel is a staple of romantic gift-giving, and with these customized boxers, the man in your life will always be certain of your affection for him. That's because your face is all over them. Just send the manufacturer of this gift a photo of your face when you place your order. A few weeks later, your boyfriend, husband, or male role model will receive a pair of underwear bearing several reprints of your face. We suppose it doesn't have to be your face, but it would be best. If you used Winston Churchill or E.T.'s face, the meaning may be misconstrued.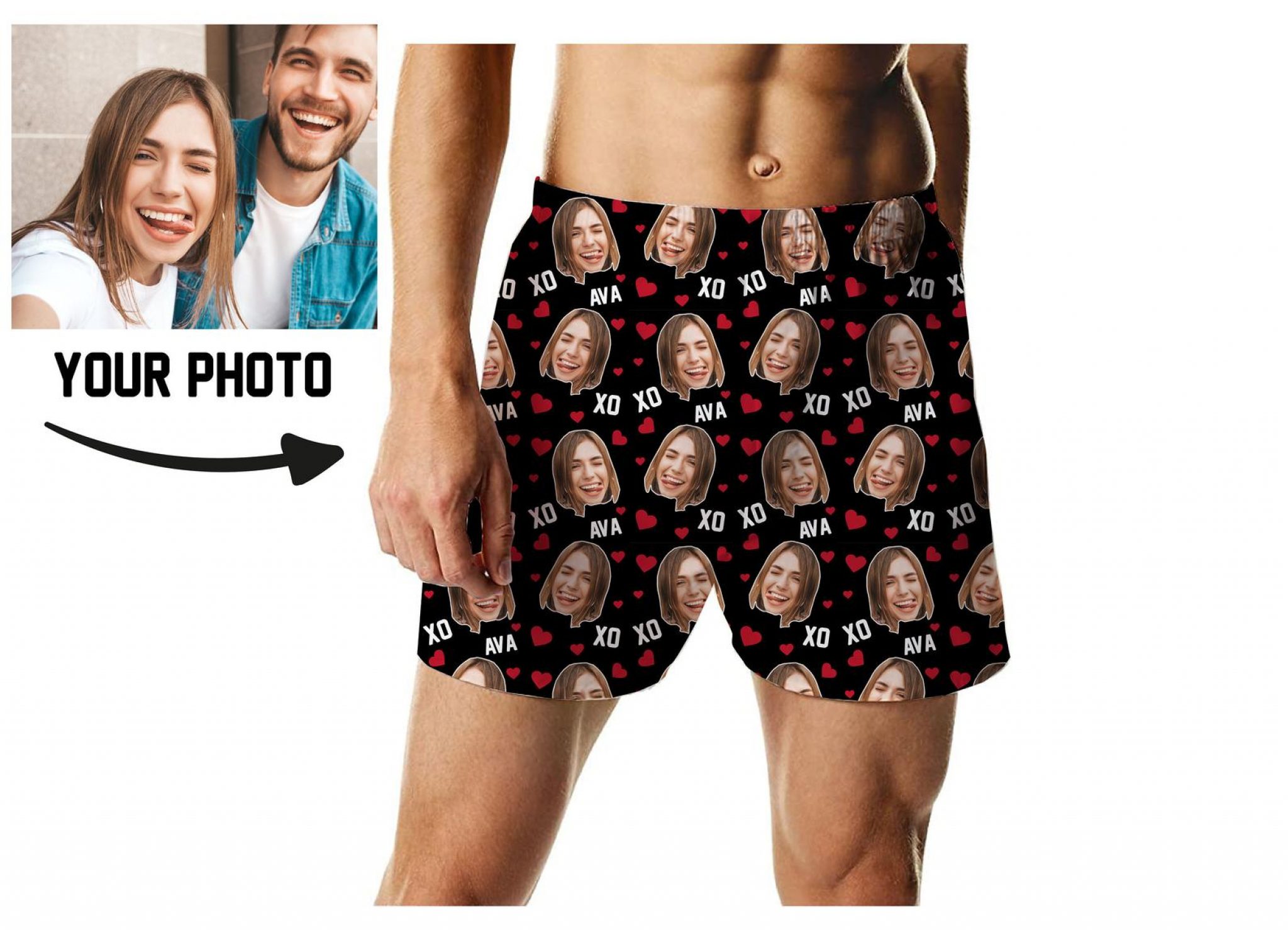 Gentleman Jon Complete Wet Shave Kit
Show your man you love him by declaring war on his facial stubble. Gentleman Jon, who really is a gentleman above all else, has thrown together this old-fashioned shaving kit that will bust your man's beard like they did in 1913. It's got a badger hairbrush, shaving soap, an alum block for treating burns, a steel bowl, and a sturdy razor with five Astra razor blades. It's so retro, you can almost hear a barbershop quartet in the distance, for which we sincerely apologize.
Personalized Decanter Set with Wood Gift Box
Whether your man's into whiskey, bourbon, scotch, vodka, or Mountain Dew, he'll absolutely fawn over this personalized set featuring a decanter and glasses with which to serve drinks. This stately set comes etched with your man's name for a more personified sense of ownership and comes with its own wooden container box to make taking out the glassware as dramatic as possible.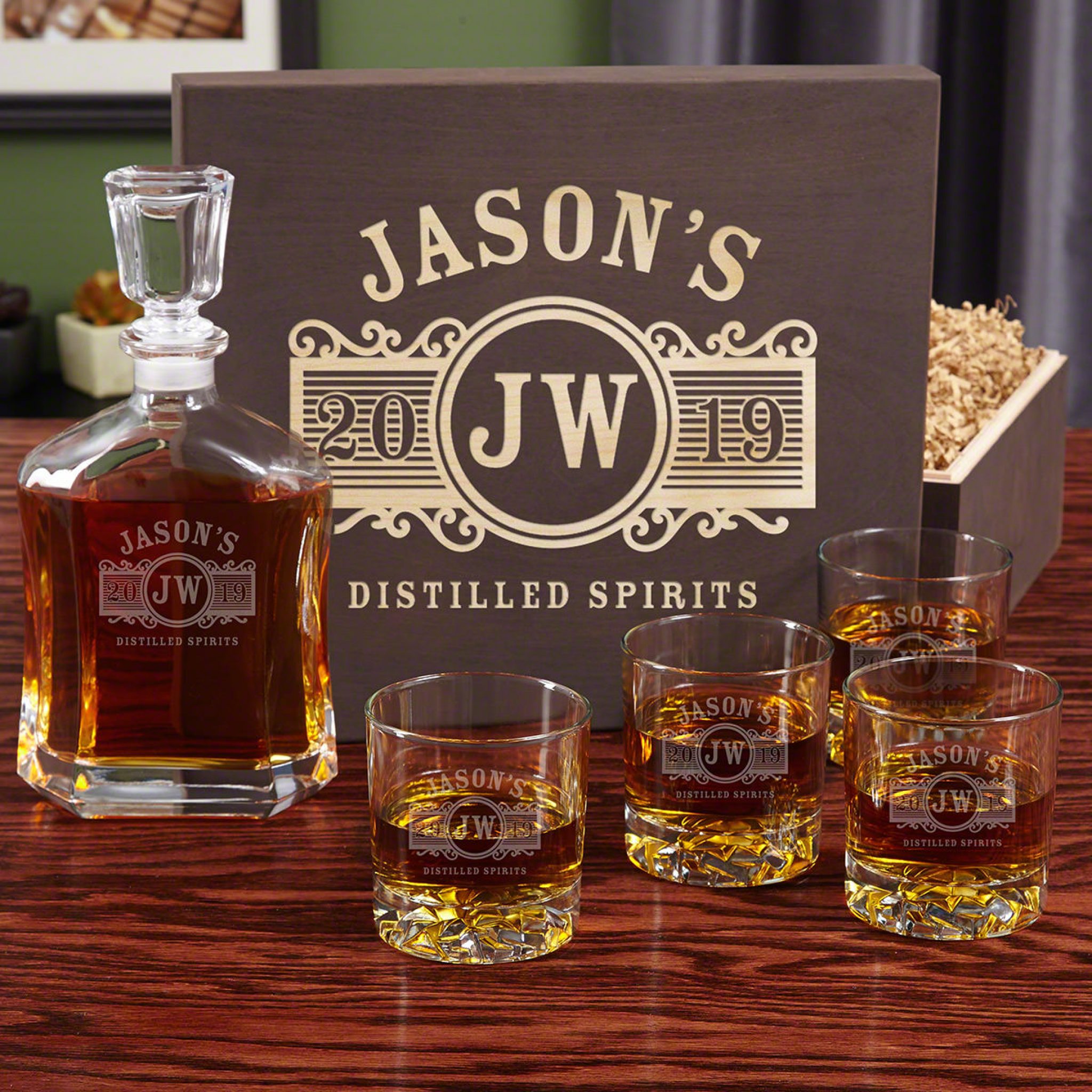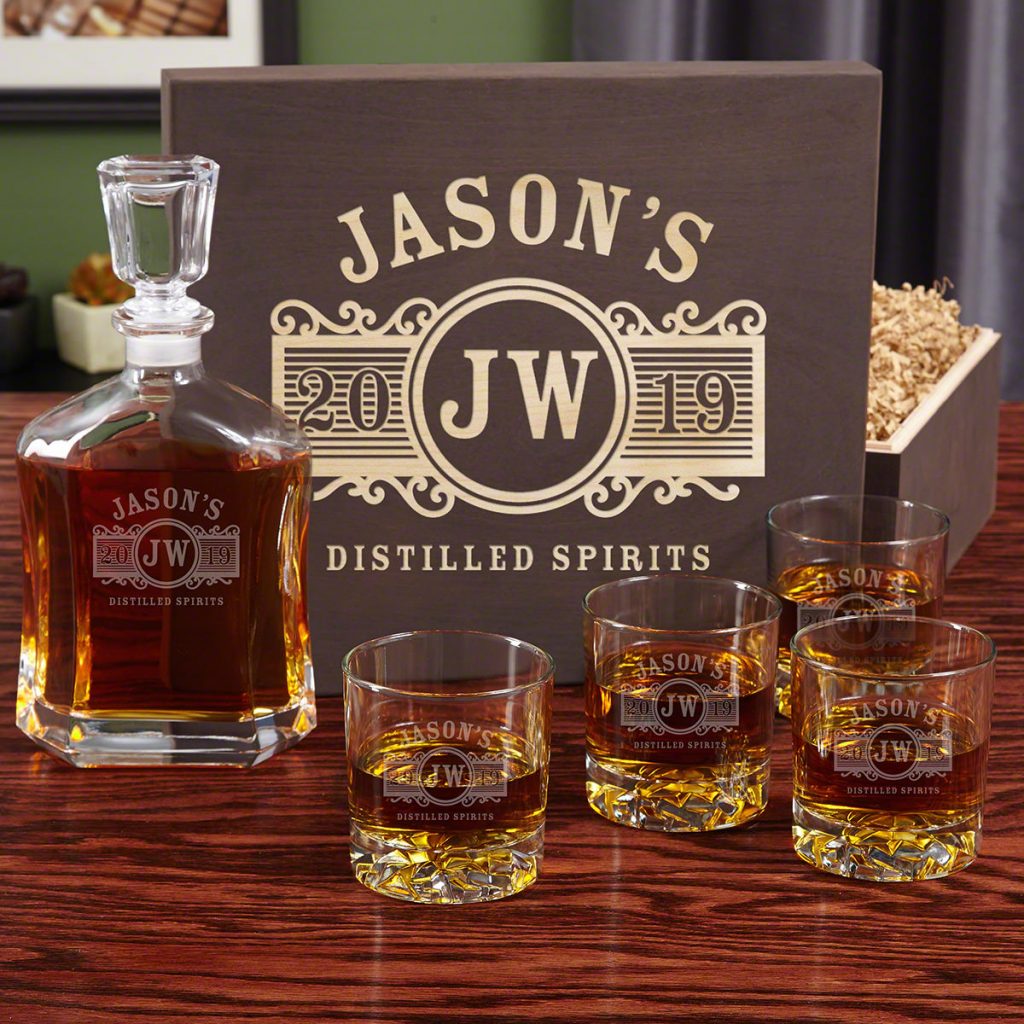 ---
Unique Valentine's Day Gifts for Her
If your partner is a woman, she may find favor in these Valentine's Day gifts for her that address some of the "traditional" aspects of womanhood as interpreted by advertising agencies and marketing professionals. Women love to be pampered so gander through these…
Birch Box Subscription
Can't decide which combination of beauty and skincare products will send your girlfriend or wife skipping to the vanity mirror in hopeful expectation? Then don't decide — instead, send her a new assortment every month with the Birch subscription box. Each month she'll get creams, implements, shampoos, and application devices that she can deploy on various parts of her face. With all the stuff she'll get she's bound to like at least a few of them, just according to the law of averages.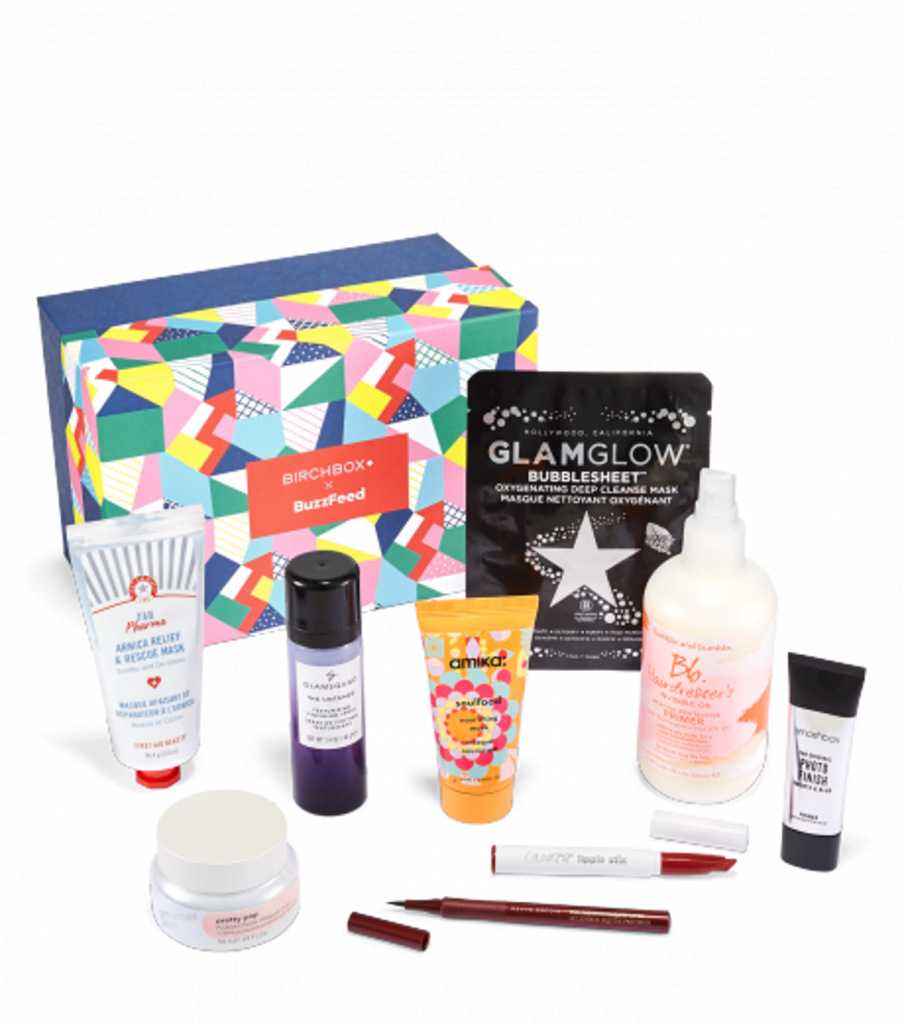 Aromatherapy Shower Steamer Tablets
Everybody loves bath bombs — those globular, chalky additives that turn boring baths into sweet-smelling quasi-Jacuzzis — but they don't work in the shower. Now vertically-oriented body cleaners have a fizzing aromatherapy option just for them. Simply put one of these hockey-puck-shaped tablets on the floor of your shower. Once it comes in contact with water, it releases essential oils that mingle with the steam to produce a stress-relieving, fragrant, spa-like experience. These tablets may look like giant sour-fruit candies with a bad attitude, but they mean no harm.
Chocolate of the Month Club
One of the classic Valentine's Day gifts for her — or, it must be made clear, him — is the classic chocolate box. We're not talking those mass-produced chocolate bars you find at the checkout counter under the soap opera digests. We mean hand-crafted, ultra-rich morsels from some of the most acclaimed, fully licensed chocolatiers in the country. With this chocolate subscription box, your best girl gets a new lineup of truffles, nougats, caramels, crisps, wafers, nutty clusters, and other chocolate-derived polygons every month. She'll also get a deal-clinching monthly newsletter.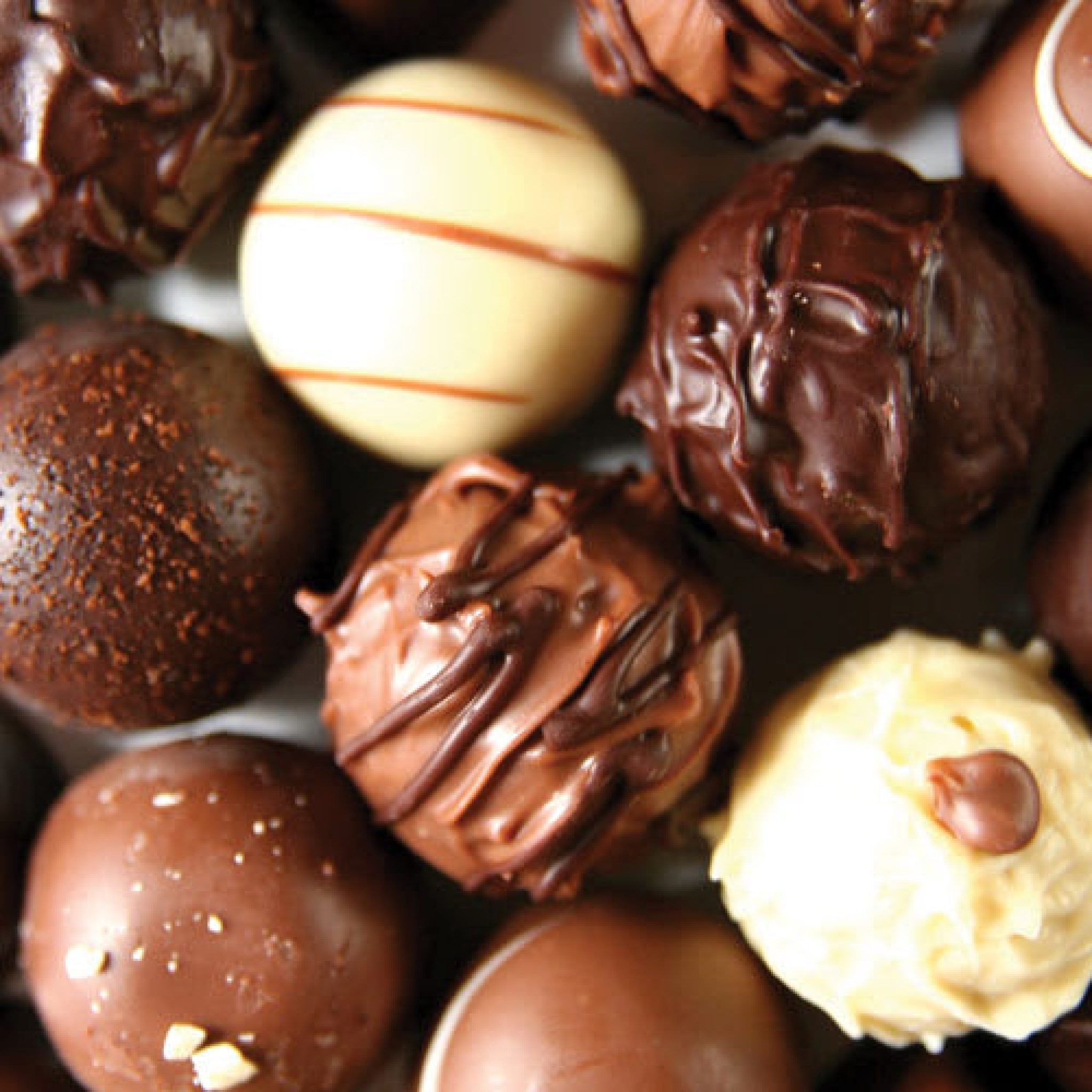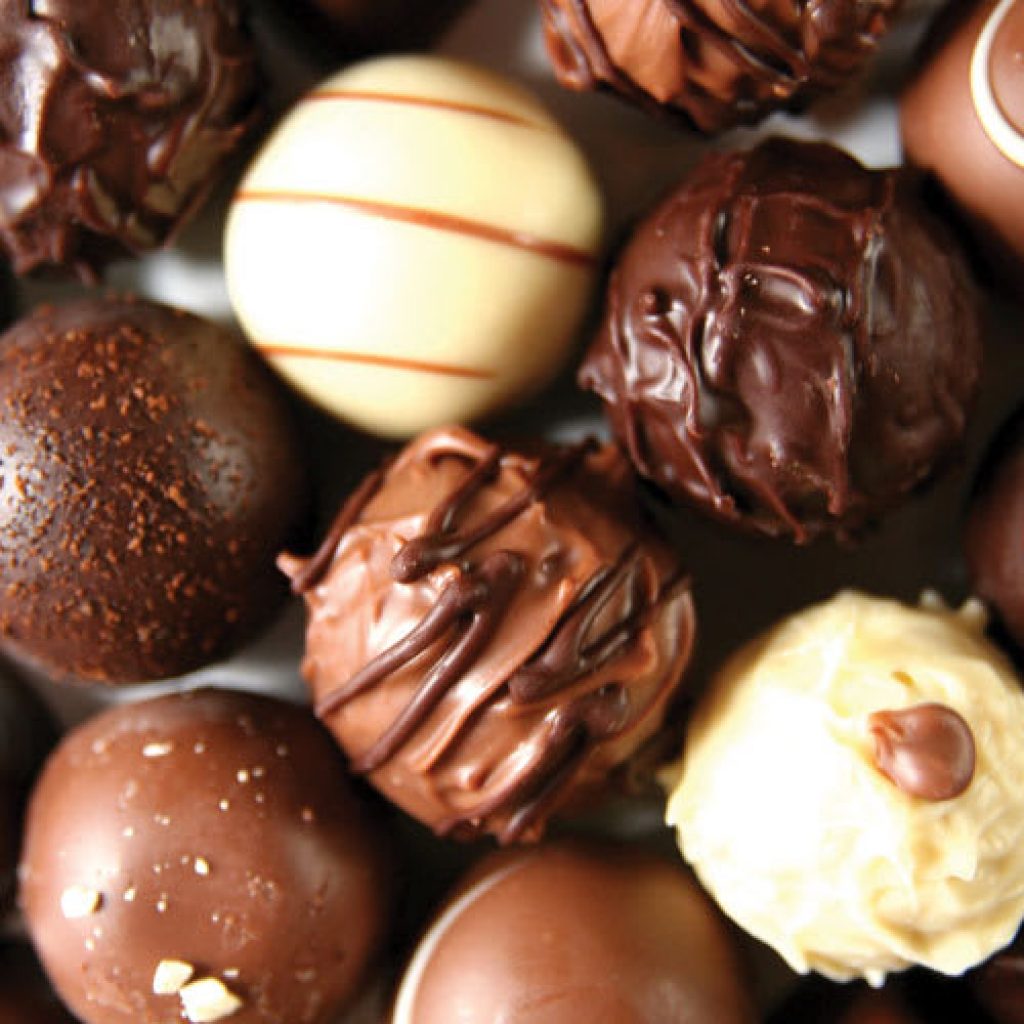 For more Valentine's Day Gift Ideas, check out our section on Gifts for Women or our Gifts for Men. Or for gift ideas you can do together, check out our DIY Kit Gifts.
Be sure to follow us on Facebook for daily updates of unique gifts for the whole family.