Gifts for Whiskey Lovers and Enthusiasts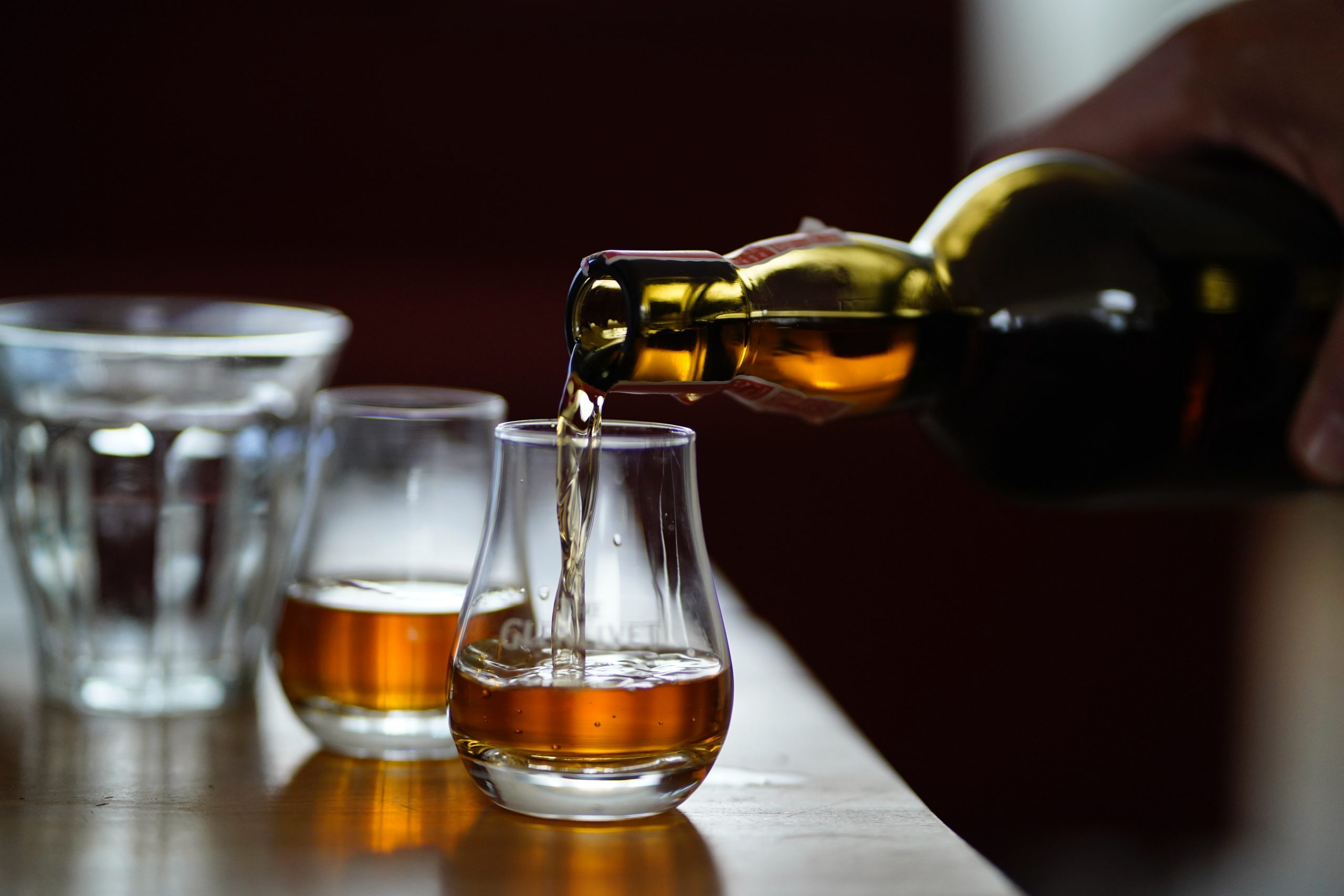 There is something about a man who drinks whiskey. They are usually strong and distinguished and they possibly resemble James Bond. That might just be my fantasy. True whiskey enthusiasts will love any of these gifts for whiskey lovers.  Whether they want just a hint of whiskey in their coffee or if they want something to improve their drinking experience, we've got you covered. Although these whiskey gifts are picked specifically for the whiskey lover, they can certainly work for those who love other spirits such as vodka, gin, scotch, and more.
Related: Gifts for Drinkers
Whiskey of the Month Club
Why not keep the whiskey gifts coming all year long with this Whiskey of the Month Club. Just tell them what you like and they will curate the best tasting whiskeys your mouth has ever dreamed about. They source from world-class small distillers to find the best flavor. They also have other liquors available if you prefer gin, tequila, vodka, or something else, so you can't go wrong.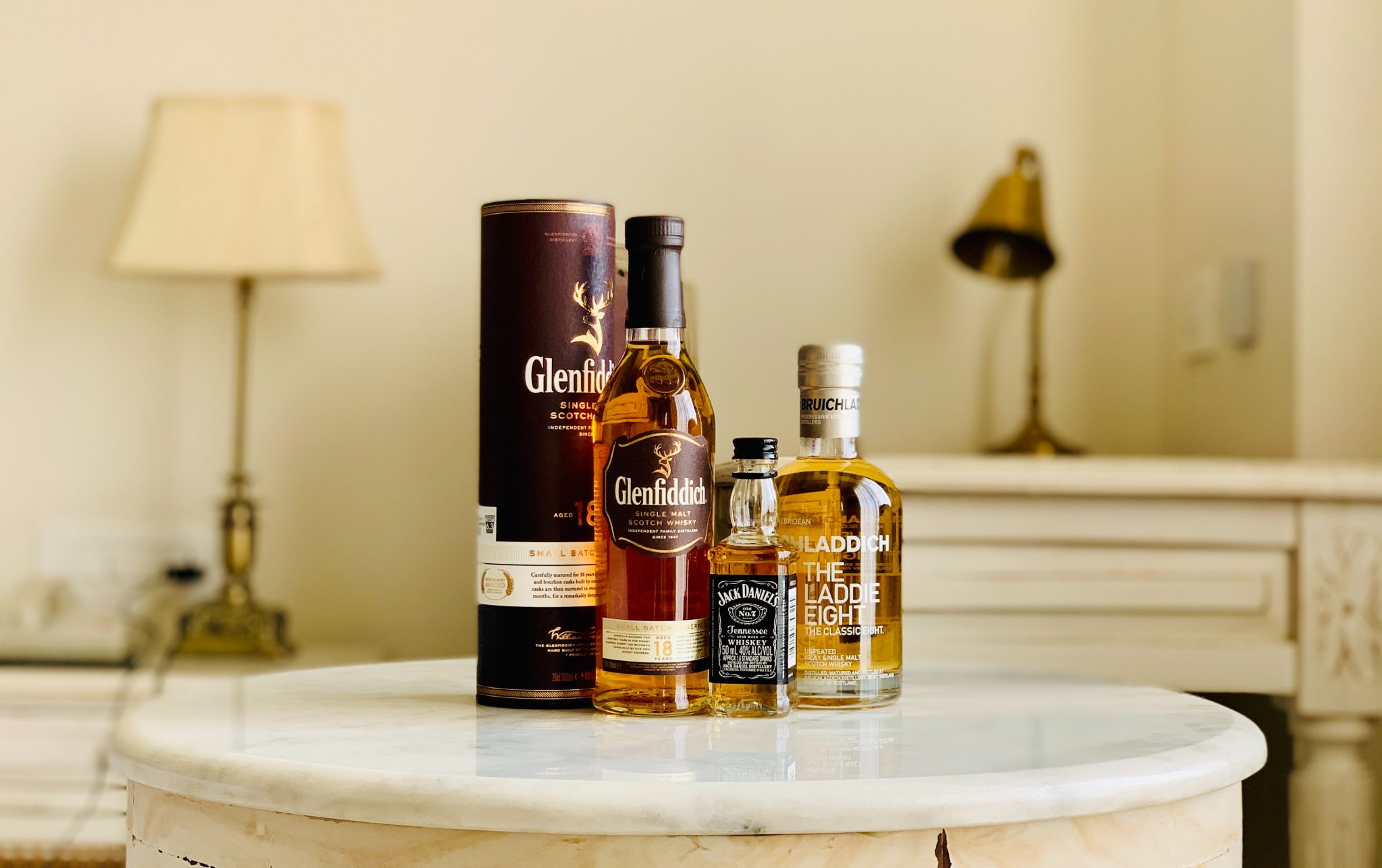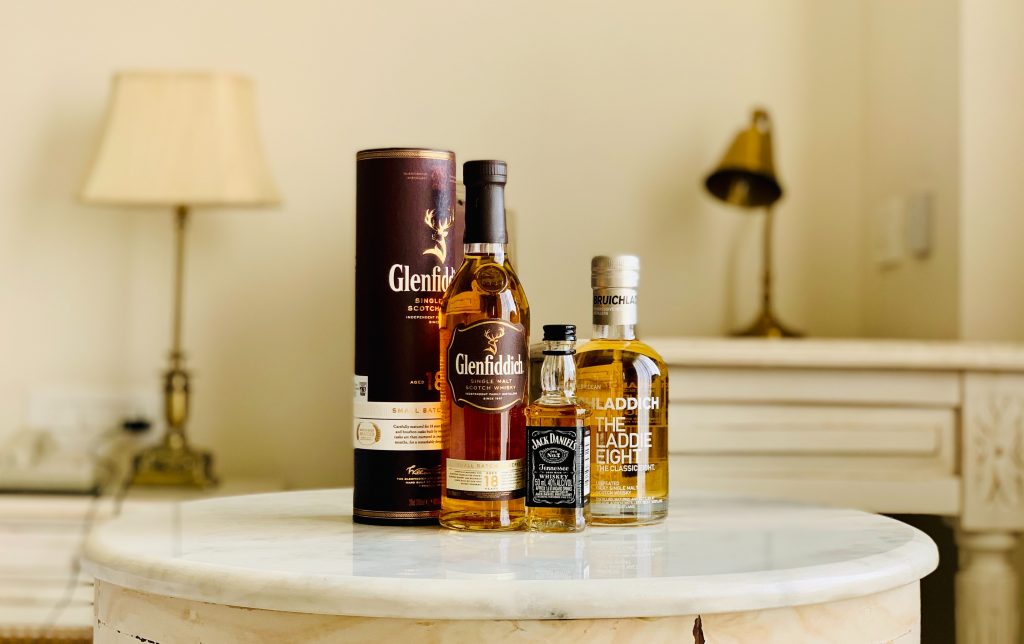 Related: Gifts for Men in Their 50s
Personalized Whiskey Aging Barrel
Age your own spirits in this personalized whiskey aging barrel.  This one comes in many sizes to fit your style and you can use it to age whiskey, rum, tequila, beer, wine, vinegar, honey, and more.
101 Whiskies to Try Before You Die
The whiskey enthusiast will love getting this book as a whiskey-themed gift. It has a list of delicious whiskeys from around the world that you should try on your whiskey journey to find your favorite flavor. It covers all types of whiskeys from bourbons, ryes, scotch, and more and explains why the writer chose them.
Drink Smoker System
This drink smoker allows you to add a deeper, unique flavor to your favorite drink.  You can smoke whiskey, gin, scotch, vodka, beer, and more. Just pour a drink, put the glass in the box, and use the included smoking gun and wood chips to infuse your booze with a smoky flavor.  It is a bit pricey but so worth it and it's one of my favorite gifts for whiskey enthusiasts.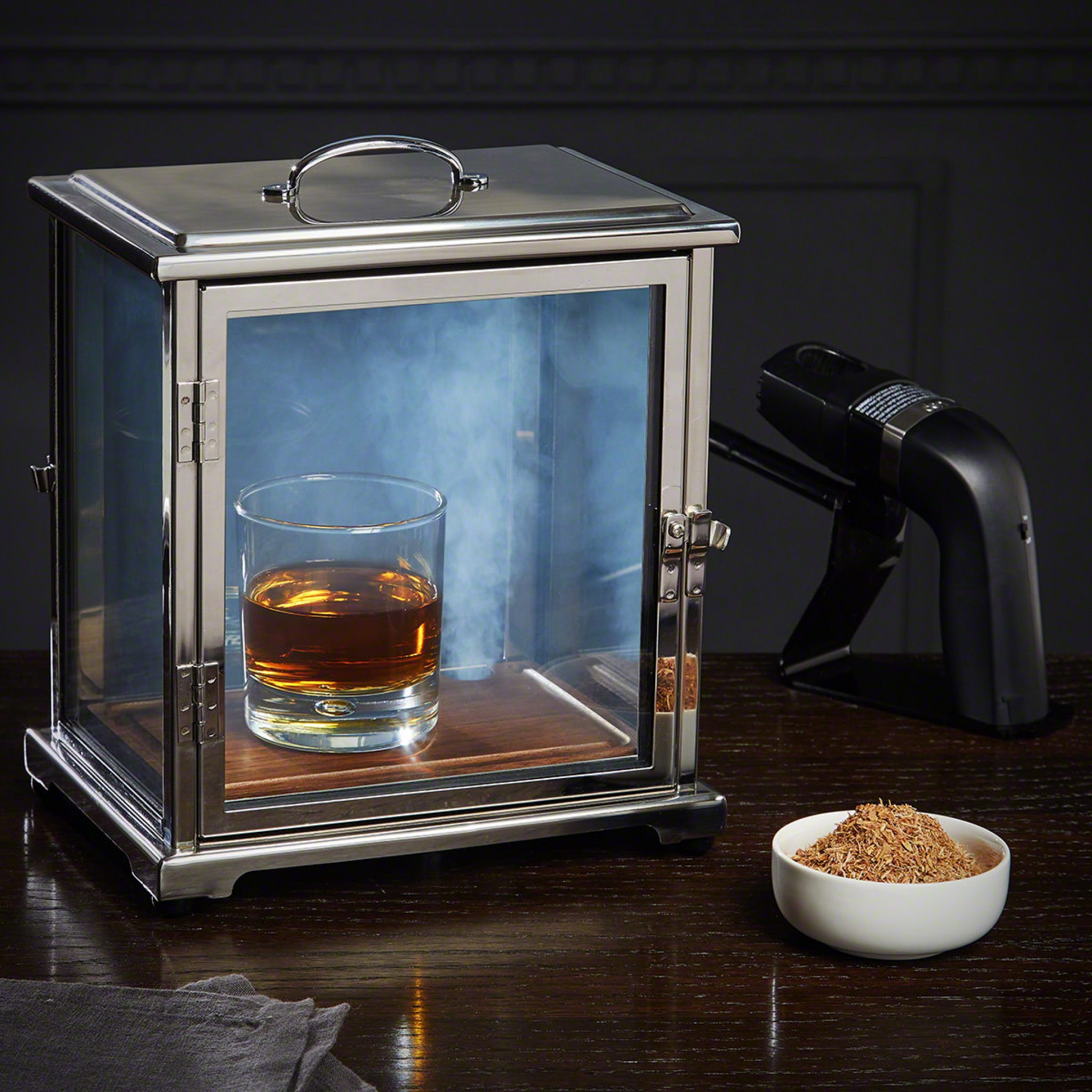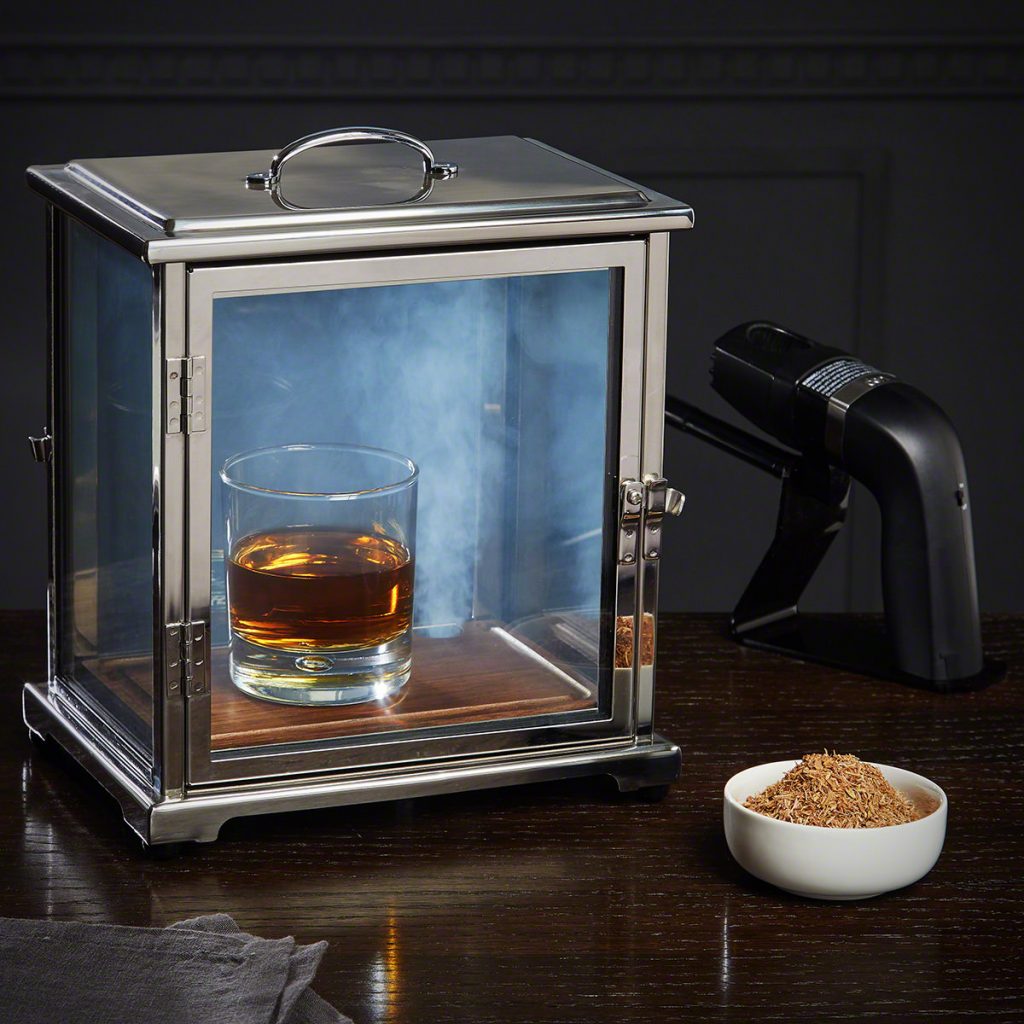 Related: Gifts for People Who Like to Entertain
Whiskey Ring
This ring is made from authentic reclaimed whiskey barrels for a manly look. They are handcrafted so each one is unique. The beauty and craftsmanship are top-level and it is great for men who don't want a standard gold ring.
Personalized Whiskey Sign
Personalize this sign with a name, date, and location for the perfect art in a man cave or office. It is made from real-birch wood to make it look like an authentic whiskey barrel. Put it on your wall, invite friends over, and hand them a drink.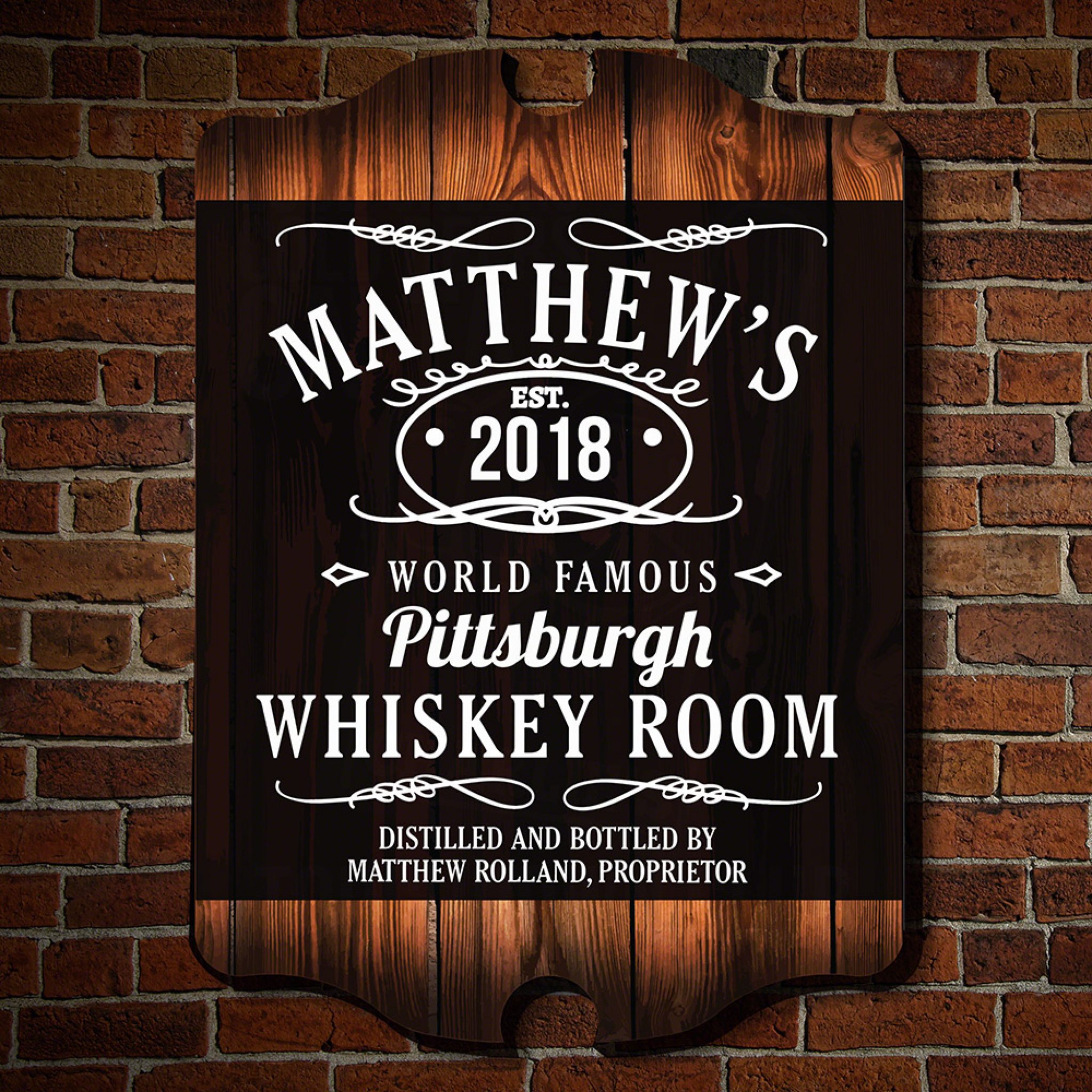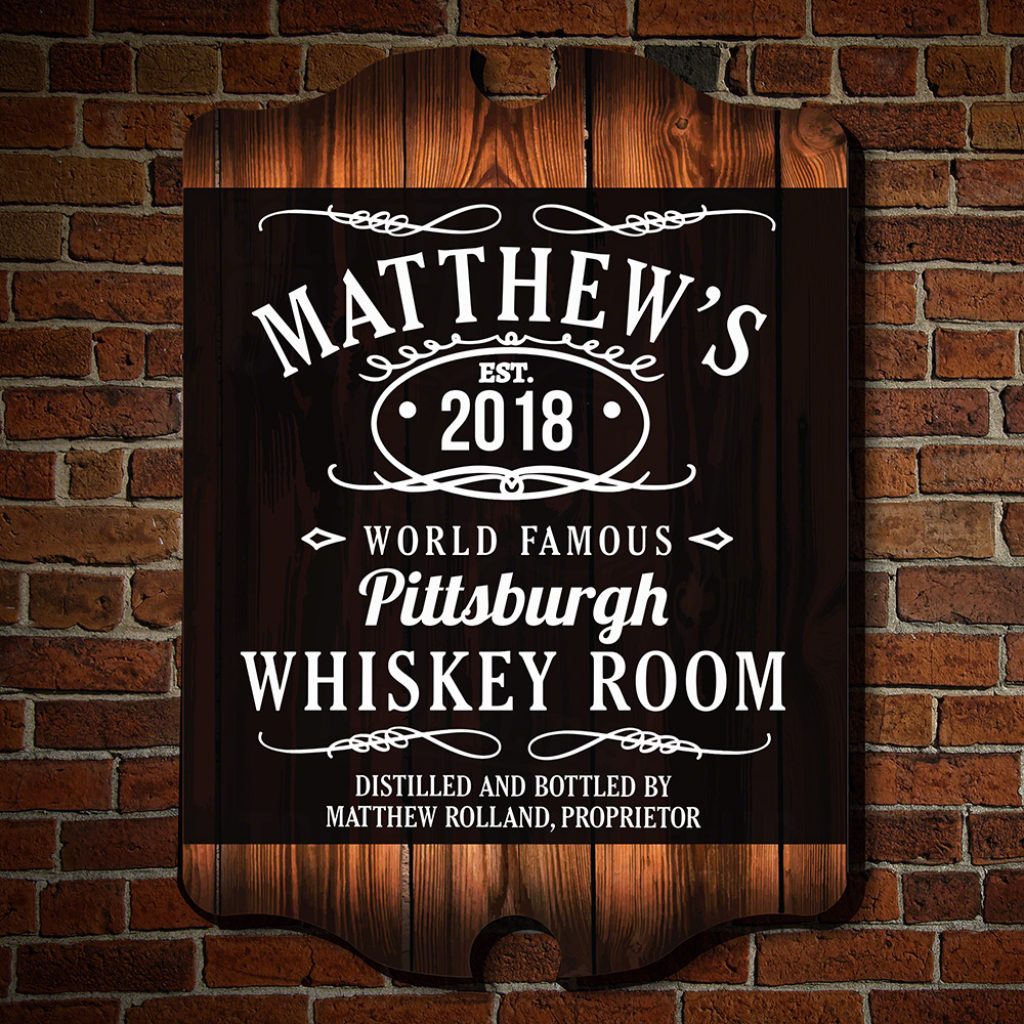 Whiskey Lamp
This lamp is made from a bottle of Four Roses Bourbon and looks great in any man cave, home, or office. It is painted black inside the bottle so you don't see the guts of the lamp and the base is stained espresso brown.  It doesn't come with the shade in case it doesn't fit your style, but they can tell you where they got the cork shade. It is truly a one-of-a-kind, unique gift for whiskey lovers.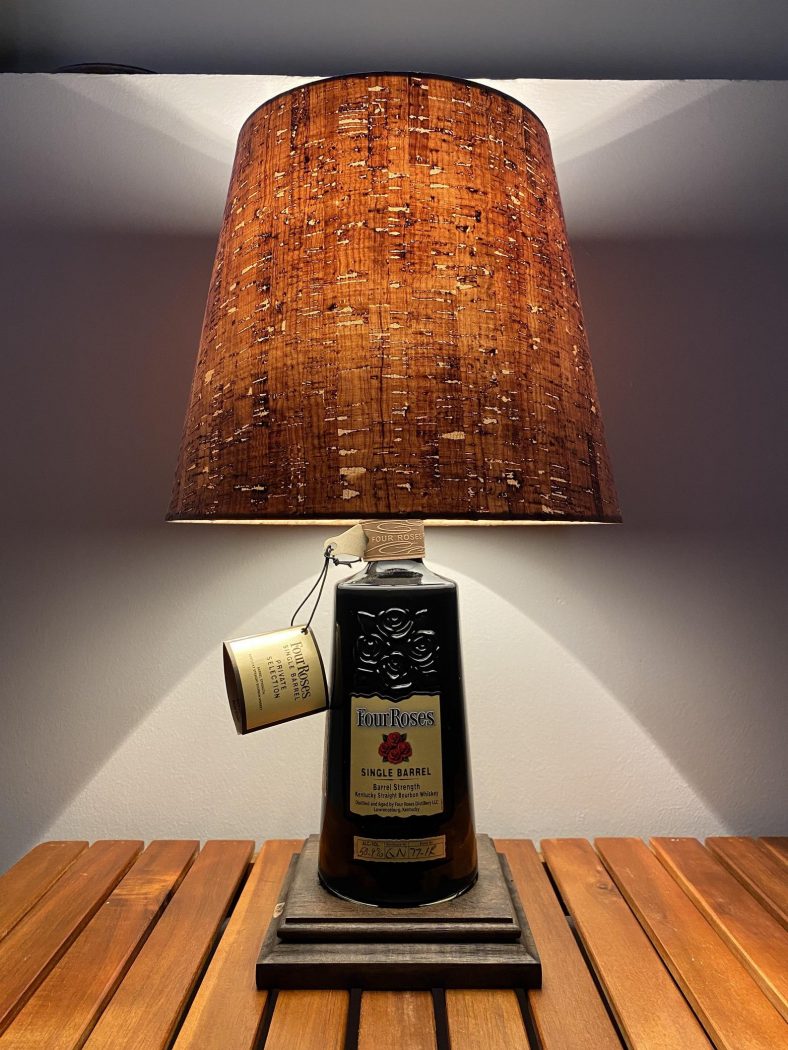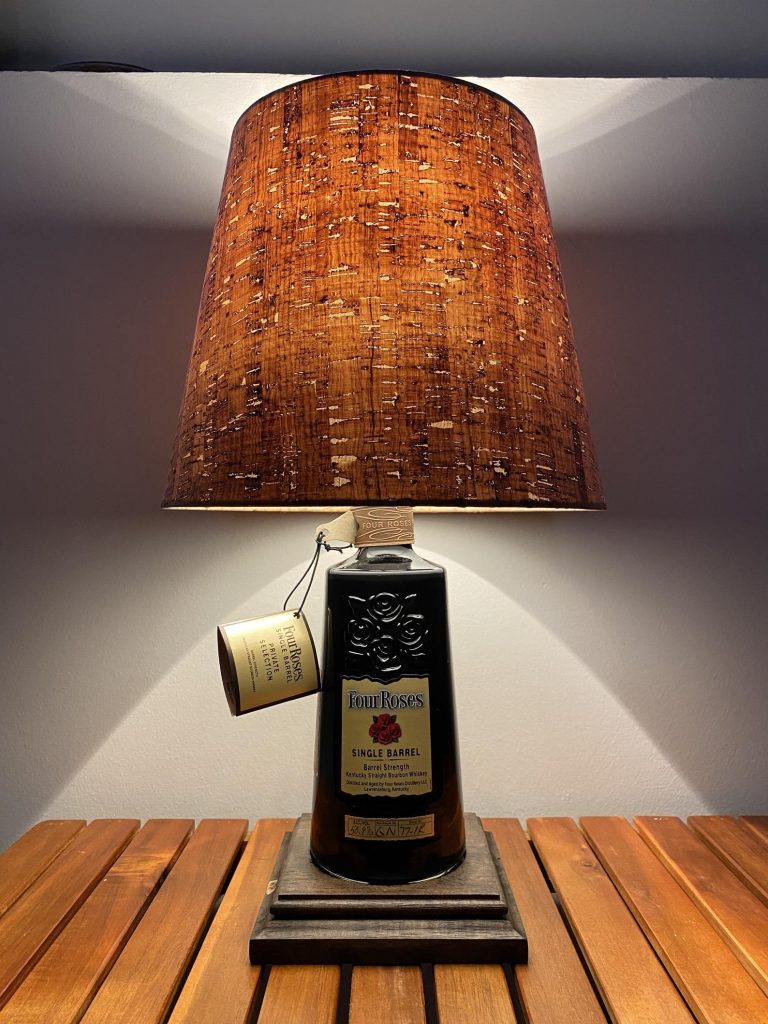 Bourbon and Whiskey Barrel Aged Coffee
This Cooper's Cask Whiskey Coffee Set comes with 4 flavors: Kentucky Bourbon (Colombian), American Single Malt Whiskey (Sumatra), Rye Whiskey (Ethiopian), and Rum Barrel Aged (Rwanda). The aroma will suck you in and the flavor will keep you coming back for more.
Whiskey Lover Basket
This whiskey lover basket is for the whiskey enthusiast who loves to mix up his flavors and try different brands. It comes with a bottle of Maker's Mark, Jack Daniels, Johnnie Walker Black Label, and Jameson Whiskey plus numerous snacks to soak up the booze and two glasses.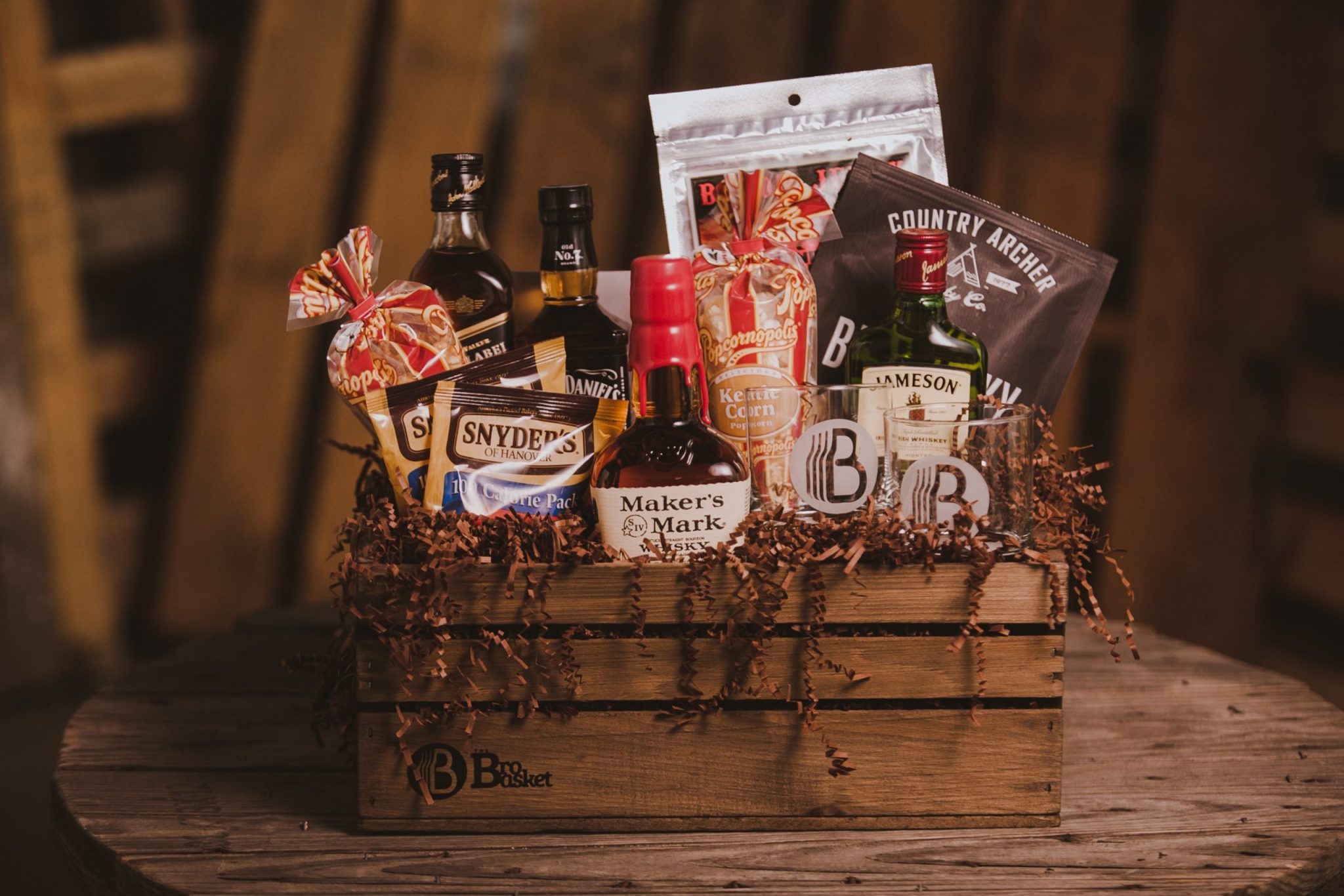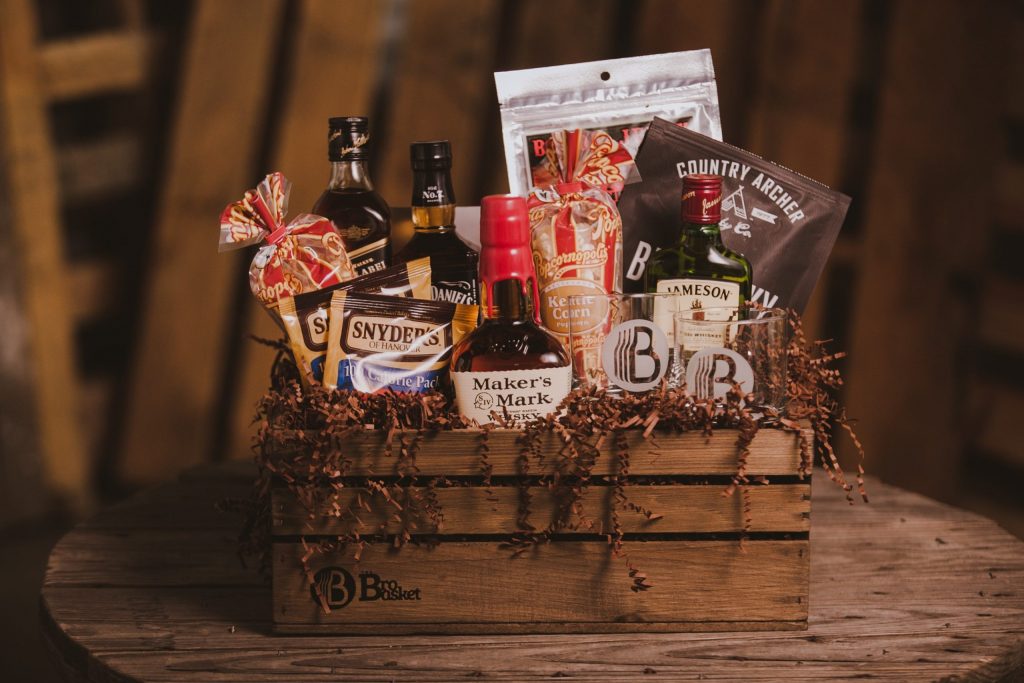 Personalized Whiskey Decanter Set
Storing your whiskey in a regular bottle should be a crime with severe punishment because it looks like everyone else's whiskey. This whiskey decanter set shows the world you know how to show off your booze. It looks beautiful at home, in a man cave, in a bar, or at work so you can sneak a little sip here and there. They have many styles to choose from at any budget level.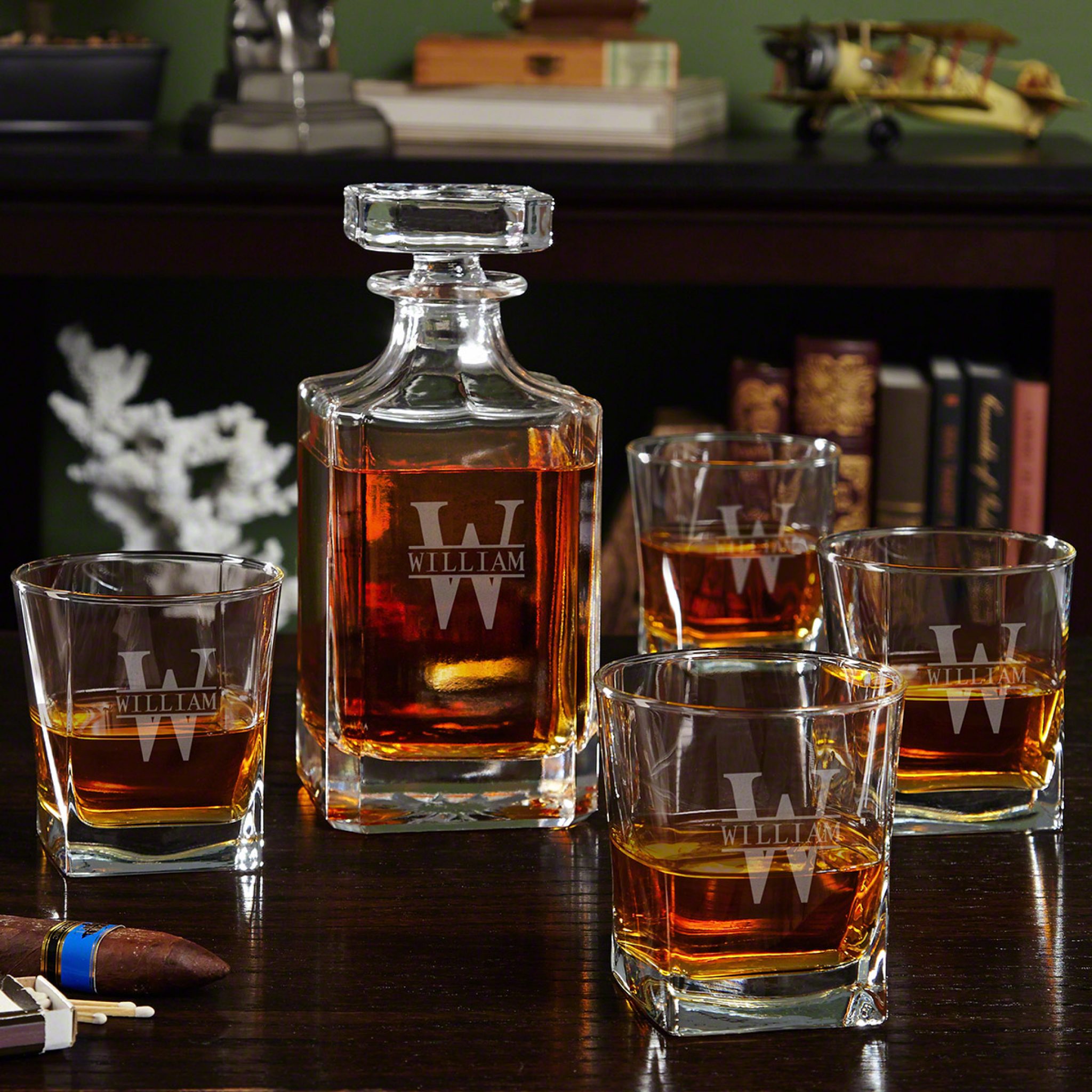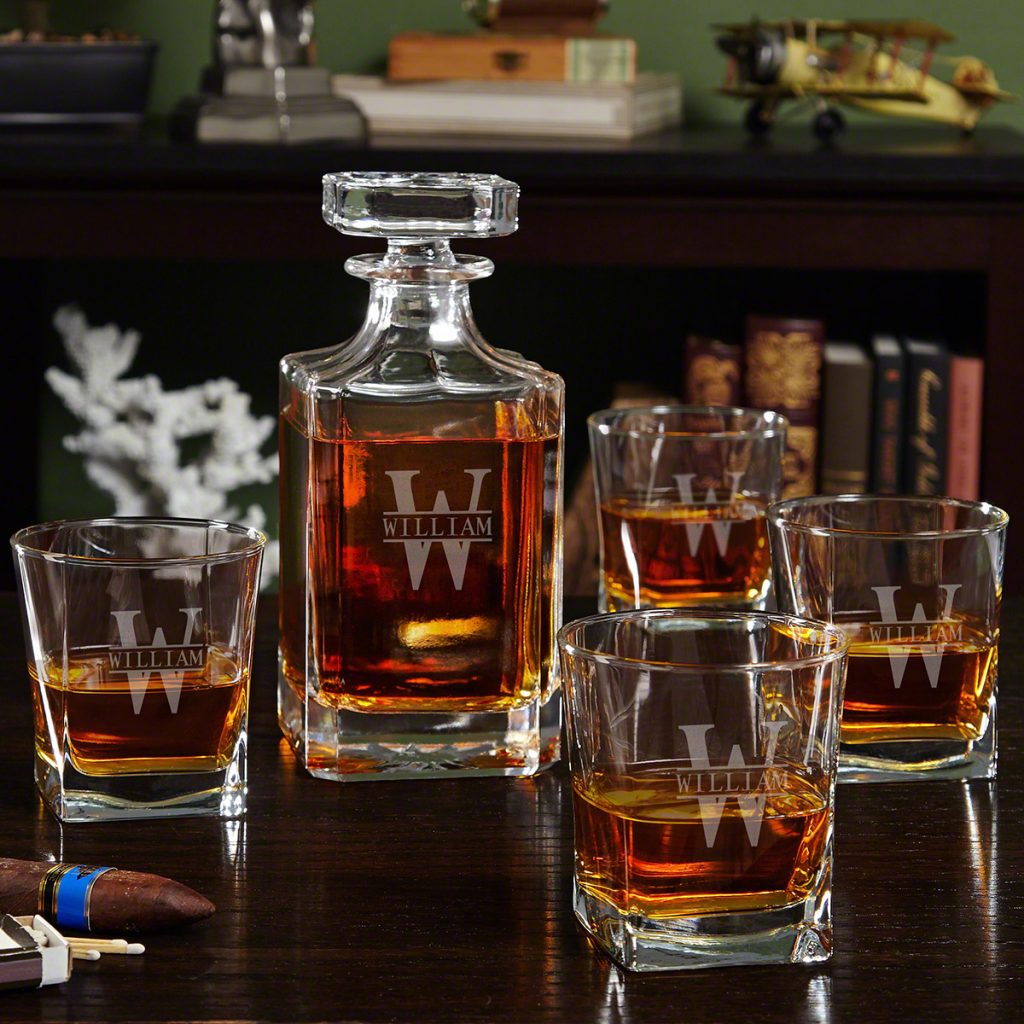 Booze Infused Jerky
This one isn't just for whiskey lovers. It is jerky infused with booze in flavors Dark Ale, Cabernet, Caribbean Rum, and Whiskey Straight. So, combine your love of meat and booze in one, but don't worry… no animals had to get wasted to make this delicious treat. Just slightly buzzed.
World Atlas of Whisky
Every whiskey enthusiast needs this book in their collection. It is beautifully illustrated and goes into depth on the flavor and history of whiskeys around the world.
Whiskey Decanter Set
When it comes to gifts for whiskey lovers, every whiskey connoisseur needs a nice decanter set. I don't know why, but whenever I see one at a friend's house, I think they look so fancy. This one has a globe etched on the decanter and the glasses and there is a glass antique ship in the bottle. Pure class!
Whiskey Soap
A true whiskey enthusiast wants the sweet smell of his favorite nectar nearby at all times. This whiskey soap allows him to have a hint of whiskey on him at all times. If you are looking for gag gifts for whiskey lovers, this is for you!
Personalized Leather Cigar Flask
This authentic leather flask stores your booze and cigars so you can carry both of your vices with you and you even get to personalize it with a pewter crest with the letter of your choice. It holds 4 ounces of your favorite booze (vodka, gin, whiskey, scotch, and more!) and holds two 47-ring gauge cigars. It's a great gift for a whiskey lover who also loves to smoke cigars.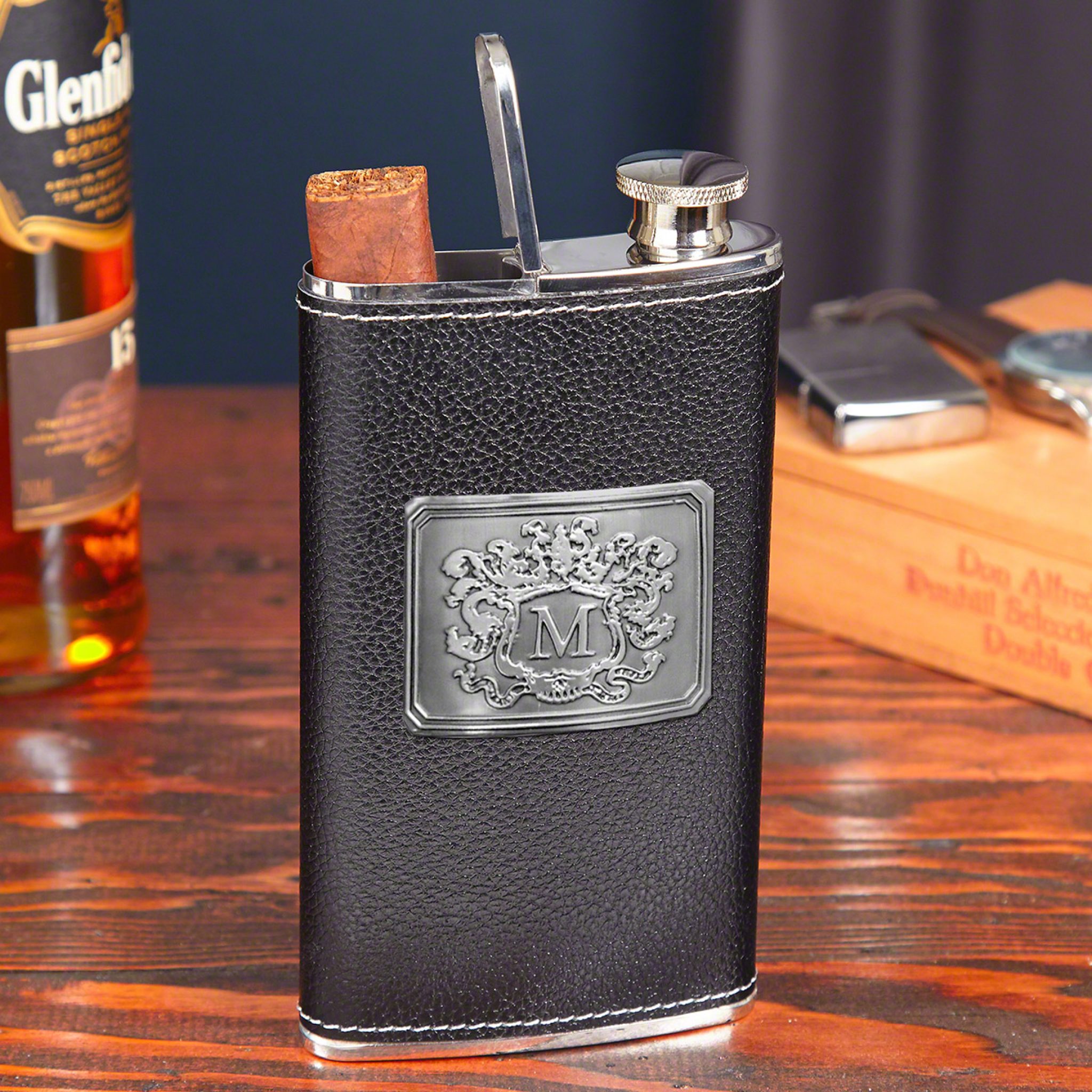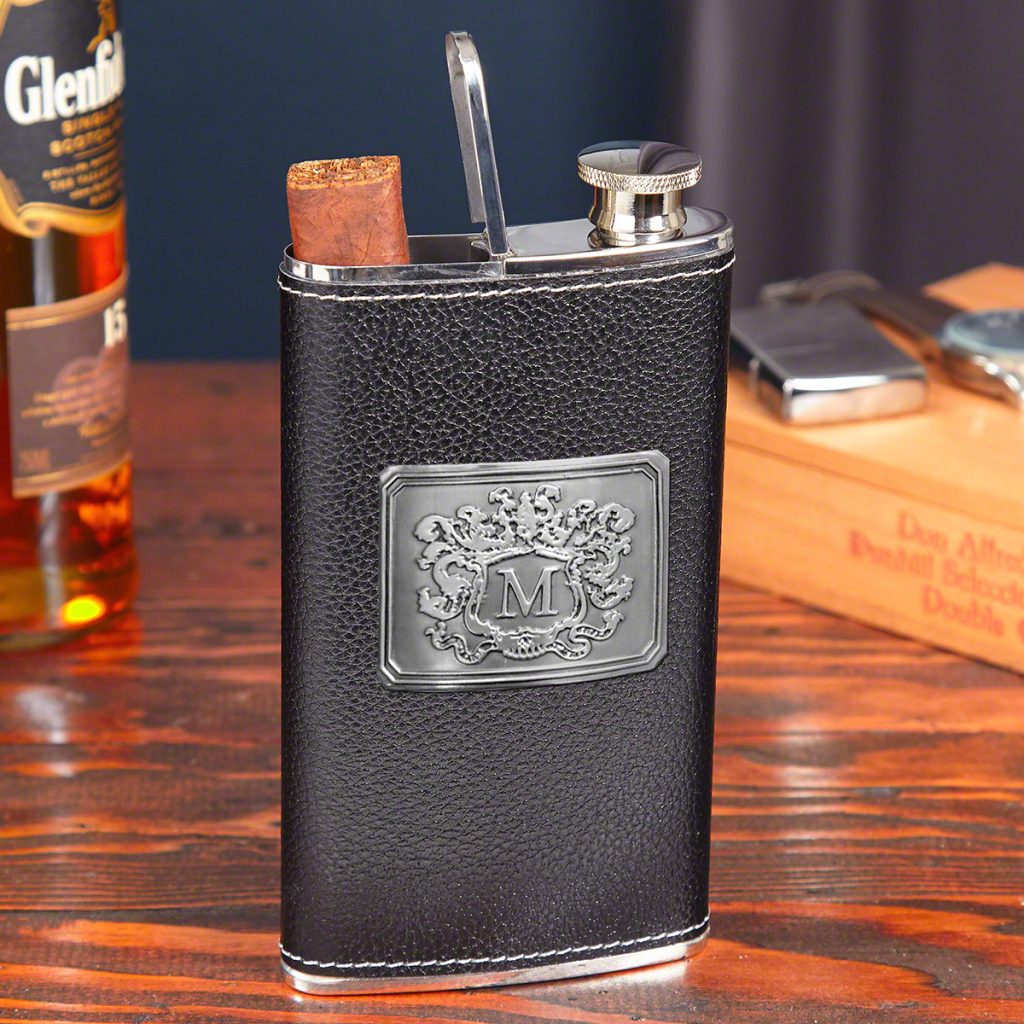 Whiskey Patents
Why not honor the day whiskey was invented by displaying the whiskey patent on your wall in your home, office, bar, or man cave. You can pick between sizes and materials to fit any room.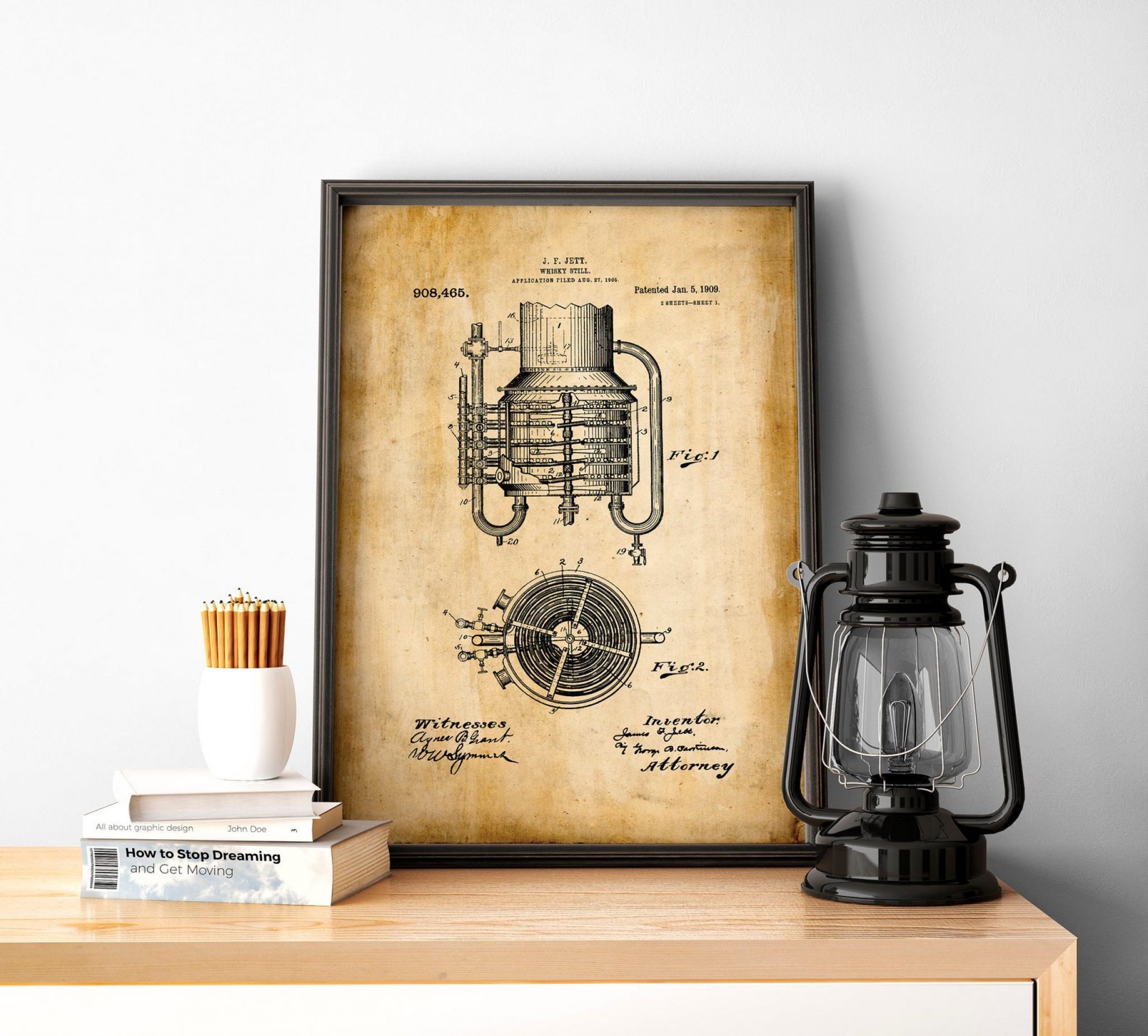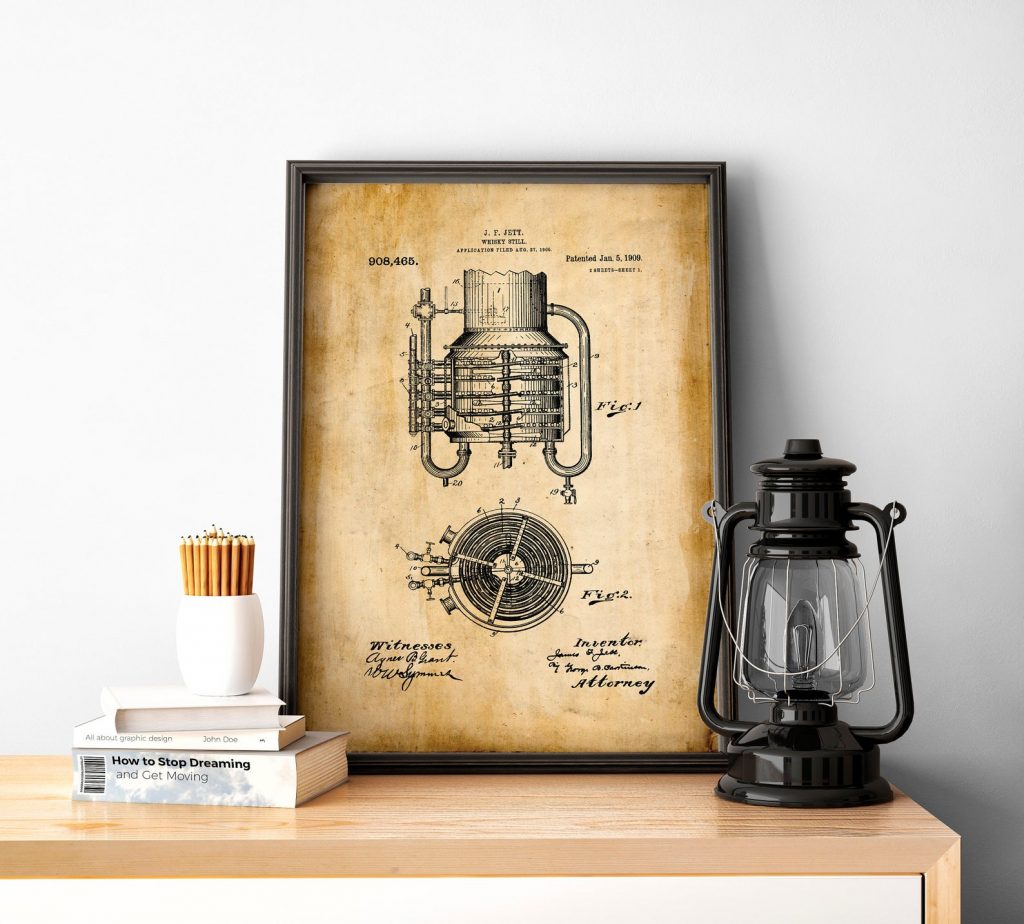 Related: Gifts for History Buffs
Engraved Complete Decanter Set with Stones and Glasses
This beautiful decanter set comes with a decanter, 4 glasses, 9 whiskey stones, a wood fit box, and you can have it engraved with a title, name, and date. It is absolutely stunning and will look great in a home, office, man cave, or bar.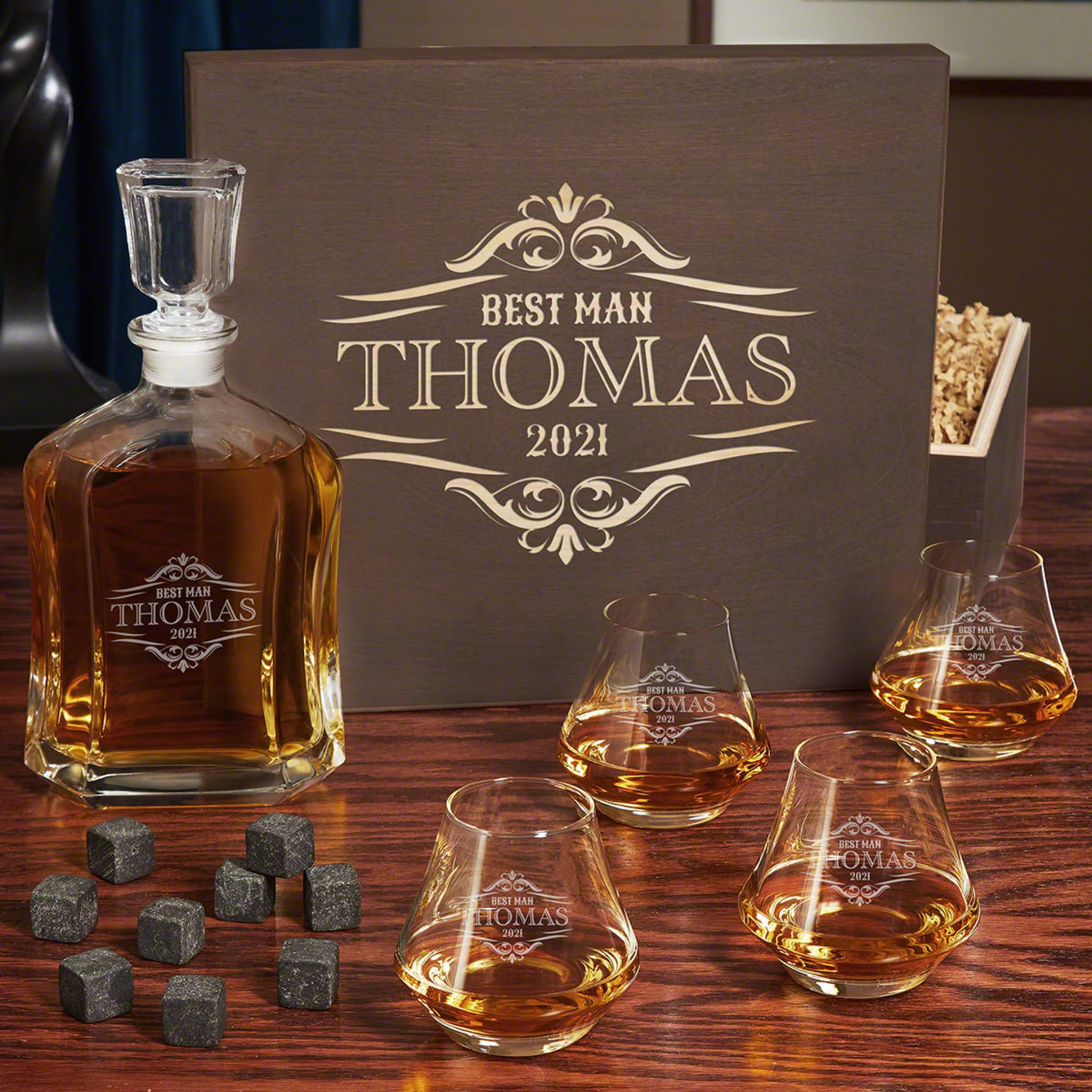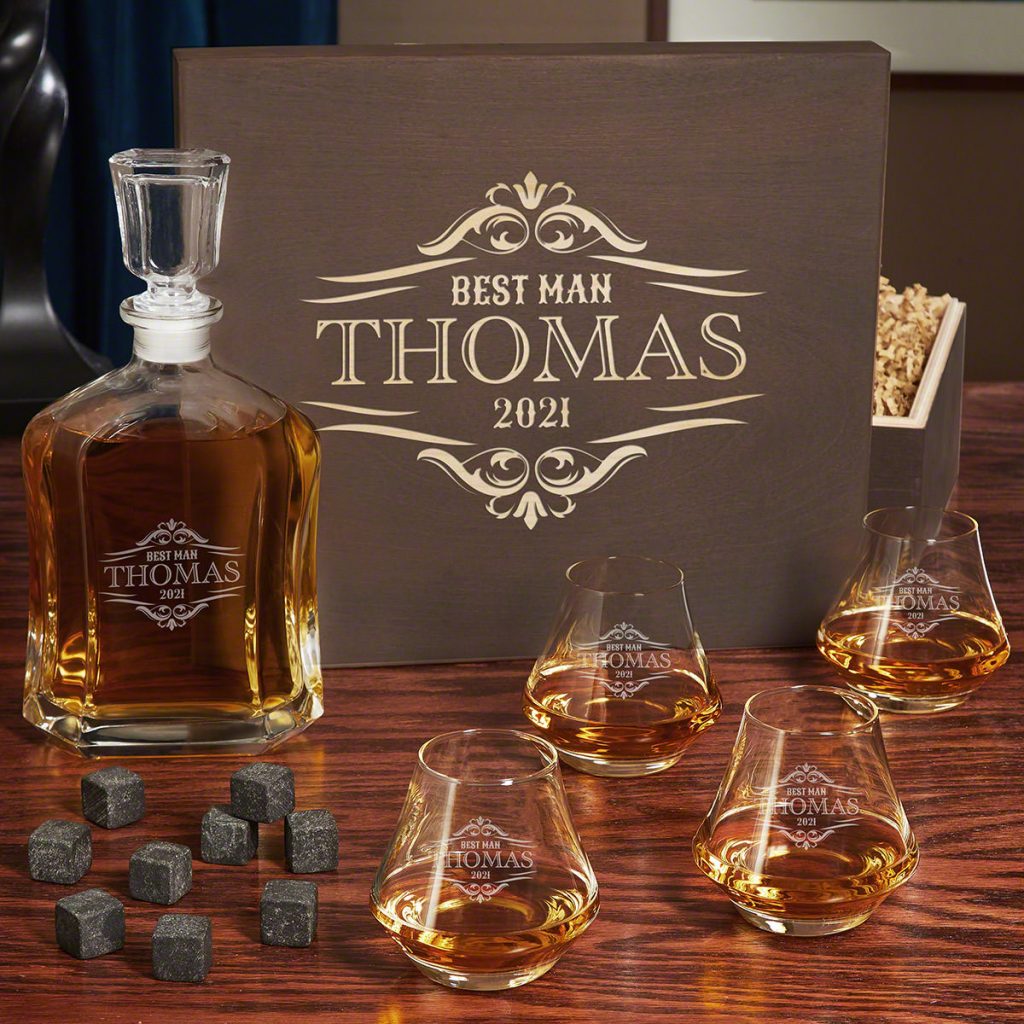 Whiskey Prints with Quotes
These beautiful whiskey prints can be printed on various colors of paper and each one has a quote from a famous figure; Frank Sinatra, Abraham Lincoln, Bill Murray, and more. They will look great in your home, office, bar, or man cave.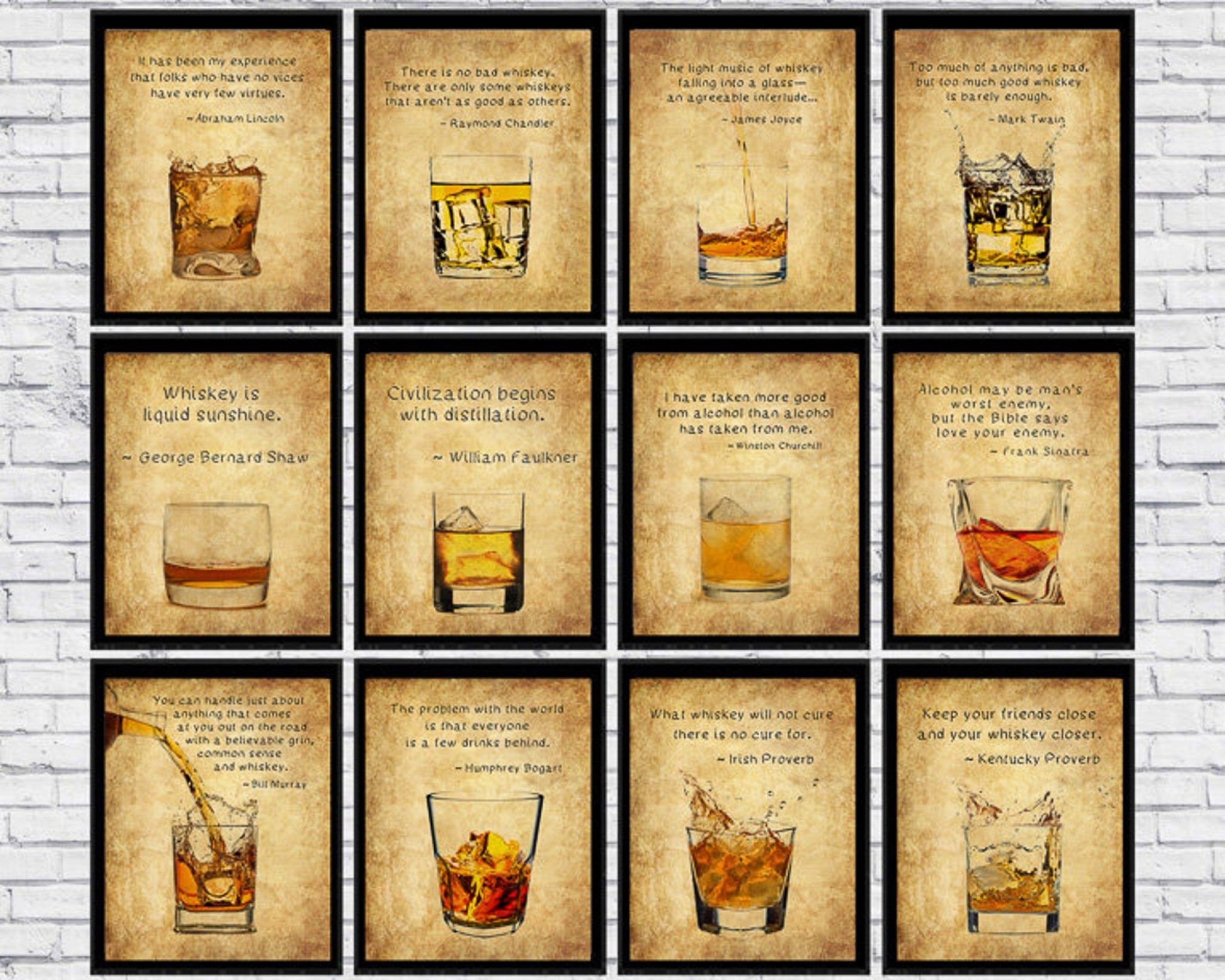 For more gifts for whiskey lovers and enthusiasts, check out our Gifts for Drinkers section or for more general gifts, check out our Gifts for Men.
Be sure to follow us on Facebook for daily updates on unique gifts for those who have everything!