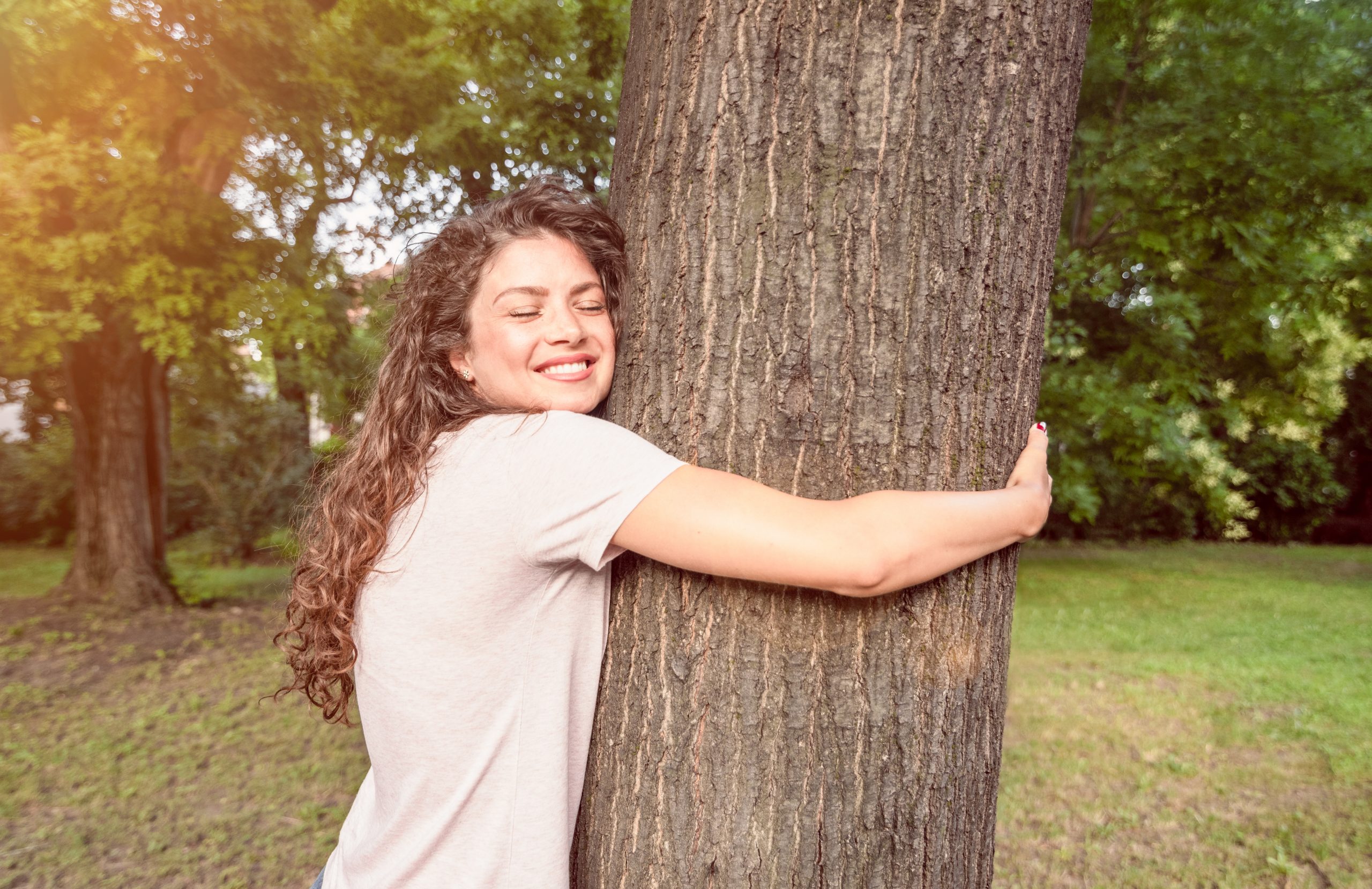 From the point of view of the universe, the earth is a glittering blue ball. Zoom in closer, though, and you'll see smokestacks, discarded six-pack holders, blubbering tar pits, random blots of fluoride, and a planet in trouble. But you'll also see some kind-hearted people doing everything they can to reverse the effects and save the environment. They deserve a lot of gifts. These are some of the best gifts for the environmentalist and earth lovers in your life from earth-friendly gadgets to zero waste gifts.
Unique Gifts for Someone Who Loves the Environment
These are eco-friendly gifts for environmentally conscious friends who adore the earth. They believe there's no shiitake mushroom like a home-grown shiitake mushroom. They know that cork will save the planet. And when they're done crusading for earth justice, they enjoy a responsible shot of vodka. Here are some of the best gifts for environmentalists who are the guardians of the ecosystem.
FoodCycler – Turn Food Scraps into Fertilizer
This thing is amazing. It has a container that you can take out and leave on your counter and whenever you have food scraps, you put them in it. Once it's full, you put it in the machine and push the button and it turns your waste into fertilizer to use in your yard or garden or you can throw it away. It drastically reduces the volume of waste and eliminates the smell completely. It's one of my favorite gifts for environmentalists. You can also keep the whole machine on your counter if you want.
Related: Gifts for People Who Like to Entertain
Mason Bee House to Help Pollinate a Garden
Bees aren't who the media says they are. They're not "killers." They do not "swarm." Yeah, they sting people sometimes, but they'd rather not. Bees are actually wonderful creatures who pollinate better than you or I could ever hope to. You can welcome bees into your life — and give them a secure home — with this bamboo bee house, specially designed for the more live-and-let-live Mason bees. In return for your generosity, they will help bring you the most stunning poppies you've ever seen or ever will.
Buddha Board to Calm the Mind
Help preserve the environment while meditating on its impermanence with the original Buddha Board, one of our favorite artistic environmental gifts. Simply dip your brush into a well full of water. Then "paint" a design on the board in beautiful, flowing strokes. Just as you're about to ring up your local art gallery and demand a showing, the "painting" vanishes, and you start all over again. There's a lesson in all of this.
Related: Relaxation Gifts
Grow Your Own Mushrooms Kit
Ever tried foraging mushrooms in the wild? It's a nightmare. The filthy trowels, the slimy stems, the clumpy ground, the search and seizure orders. Don't spend another second in fungal Hades: Grow your own shrooms with this indoor kit. It's shockingly easy. Open the box and give the contents a water squirt every day for a little over a week. You'll have so many organic, non-GMO shrooms, you'll be thankful you went to all that truffle.
Air Vodka
Air Vodka touts itself as "the world's most sustainable spirit." And we agree, there's no cleaner way to drown your sorrows and stifle the pain than this libation. It's distilled using nothing but water and carbon dioxide in a "NASA-award-winning" process. We've said it before: Any gifts approved by the people who brought you the moon landing is probably pretty freakin' good. Furthermore, Air Co. removes one pound of cranky carbon dioxide from this bitter earth for every bottle they make, so save the earth by drinking it every day. For more alcohol-related gifts for your boozy earth-loving friends, check out our Gifts for Drinkers.
Living Composter
You know how easy it is to turn food scraps into compost. Pretty much, you just dump them on a pile. But that practice doesn't exactly smell like roses. What's more, it doesn't make for the highest quality fertilizer. For that, you need a worm farm. That's essentially what this product is, but they're calling it a "living composter." It's a worm farm. But the thing is, worms and their… um, expulsions of food waste make the best fertilizer. This attractive, odorless unit makes it easy to feed food to worms, thereby generating A-1 fertilizer, thereby improving the planet. (Worms sold separately. That's probably for the best.) For a more affordable, basic countertop composter, check HERE.
Tibetan Singing Bowl
The restorative powers of the Tibetan Singing Bowl are well known. It's what millions of devotees across the world use to kick negativity to the curb and invite harmony in. The gentle, ringing tone of the Tibetan Singing Bowl works directly on your brain's alpha waves to bring a sense of peace. This is very necessary if you're about to start meditating, doing yoga, or tackling Saturday crosswords. It comes beautifully etched with a "compassion mantra flag."
AeroGarden Herb Garden
This ingenious indoor planter gift helps herbalists stock their salad bowls all year long, with no soil or mess. The AeroGarden Herb Garden works with six seed pods, all yearning to sprout into real plants. Put the pods in their places, add water, turn on the energy-efficient lighting bank, and wait a few weeks. Occasionally, you'll be prompted to add plant food or more water, but that's about it. Soon, seemingly by earth magic, you'll have six fully-grown vegetables and/or herbs, with nary a dirty fingernail to show for it. For more food-related gifts, check out our Foodie Gifts.
Cork Yoga Mat
We're endless supporters of the meditative agility one obtains through yoga. What we don't like are yoga mats that treat the ozone layer like 3-day-old sausage casings. That's why we flat-out adore this cork yoga mat. It's a little heavier than typical yoga mats because it's made with cork and all-natural rubber. You couldn't get an eco-friendlier yoga mat if you pasted sheep's wool onto an old trampoline. We speak from experience here. For more exercise-related gifts, check out our Gifts for Sports and Outdoors.
Bamboo Tumbler
This bamboo-and-steel tumbler keeps drinks hot or cold for at least half a day. That's not all. It also has a tea infuser. You don't just brew tea with this tumbler: You infuse it. That's a more effective, almost more sinister way of making tea. It's a subtle attack. It's a carefully orchestrated campaign from deep within the leaves. Any yokel can dunk a bag in hot water. But a tea infuser is a force to be feared, obeyed, and respected. Strainer also included.
LifeStraw Water Bottle
Your current water bottle doesn't care about you. All it does is hold water. That's it. It's perfectly content to let microbes and foreign bodies swim around inside. So what if they get into your body? Honestly, your current water bottle's kind of a jerk. End the relationship and start seeing the 24-ounce LifeStraw water bottle instead. It's got a double filter inside that filters out bacteria and parasites. It also rejects chlorine and improves water taste so you could basically drink out of the toilet. LifeStraw — you complete us.
Reusable Straws
Single-use straws. What utter maniacs those awful tubes are. Cluttering up landfills. Leaving harmful plastic behind. Hanging out in pool halls. Disposable straws have had their day, and we're all the worse for it. The time to switch to reusable metal drinking straws is now. You can't find many better than these. They're metal, they're collapsible. You can hook them to a belt loop or key chain. They come with cleaning brushes and silicone tips. These drinking straws have character, pride, and their own carrying cases.
Impossible™: The Cookbook
Impossible™ food products have taken over the culinary world in the last few years. Skeptical meat lovers were won over by the all-vegetable burgers made from Impossible™ sources. Now Impossible™ experts are helping home cooks make the impossible possible with the Impossible™ Cookbook. Leading chefs use Impossible™ burgers to take on recipes with ingredients formerly known as cattle. The results are mouth-watering victuals that use only a sliver of the natural resources cows do. How is this possible? It's Impossible™!
Cork Purse
Nobody wants their personal effects strewn all over the place. But they don't want to take an innocent animal's life just to keep their trinkets within reach. With a cork purse, they don't have to. It's made from the supple cork that comes from outer tree bark, not the pulverized hide of sentient beings. The cork's attractive and pliable. And the purse is big enough to hold everything from keys to consenting Pomeranians.
Alpaca Bird Nesting Ball
This brilliant housing unit does more for inter-species harmony than dog parks or bullfighting rings. It's a cage filled with fleece from the gregarious alpaca. Suspended in your yard or garden, the cage attracts birds of all kinds, who enjoy its soft confines. The birds may even get along so well with the alpaca fleece that they'll decide to build nests there and get serious about starting families. Everybody's deliriously happy. You're paternally proud, the birds are emotionally fulfilled, and the alpacas — okay, we're not sure what the alpacas are getting out of this (probably just a haircut), but at least they're not complaining.
Gifts for Environmentally Conscious Friends That Want Zero Waste
Nobody likes making waste. It's unseemly, it's ugly, it frequently smells like hot lead, and it's bad for the earth. These are the best eco-friendly gifts for the environmentalist who uses every part of every resource they can and doesn't leave anything behind for the earth to choke on.
Zero Waste Starter Kit
Ecobox is a great company who have single-use plastic in their crosshairs. This starter pack of eco-friendly products is a great way to establish lofty environmental principles in your home. It includes a reusable storage box, a drink bottle, a bamboo toothbrush and travel case, a reusable cotton string bag, and beeswax food wraps.
Coconut Bowls
The Boho Collection is a set of bowls and spoons made from South Vietnamese coconut shells. Once, these coconut shells were burned after farmers had gotten whatever they needed from them. Then someone had the prescient idea to turn the coco shells into very attractive gifts of bowls and flatware. The shells stopped burning. The farmers got supplementary income. You got a new bowl for granola and something to spoon it into your mouth. And the earth stopped screaming.
Zero Waste Cookbook
Cooking's great. It's one of the best things you can do with food besides playing with it. But it tends to leave a trail of waste behind: corn husks, orange peels, carrot tops, unused egg yolks, sous chefs. The Zero Waste Cookbook (which — this is true — this writer ordered before finishing this blurb) has 100 recipes that find tasty solutions for all those leftover scraps you thought you'd have to heartlessly chuck in the trash.
Reusable Makeup Pads
Greenzla makes so many great planet-friendly gifts it's almost unfair. Bamboo toothbrushes, cooking accessories — we feel cleaner just looking at their merchandise. We'll get literally cleaner if we get these organic makeup remover pads, organically made from bamboo cotton. They're gentle, they're soft, they take off our clown makeup, and they come with a laundry bag so you don't lose them like a lonely sock.
Eco-Friendly Dryer Balls
Don't buy another box of fabric softener sheets or those plastic balls for your dryer. You stop that right now. Instead, get these reusable dryer balls made from 100% organic New Zealand wool. Chuck them in the dryer — they're good for more than 1,000 loads. They'll make your clothes soft and static-free. And they can reduce your utility usage by drying your clothes up to 25% faster. That takes balls.
Eco-Friendly Paper: Flowering Gift Wrap Bag
Ordinary gift bags are gaudy, tacky, and carelessly tossed in landfills. But this earth-friendly gift bag turns that barren patch in your backyard into a floral Shangri-La. Every bag is actually lined with wildflower seeds. After your gift recipient unwraps that Pet Rock you've just given them, have them plant the leftover paper in their yard. With just a little proper care and watering, a batch of attractive, welcoming, eco-hugging wildflowers will pop up. Unfortunately, they'll still have to deal with the Pet Rock.
The Best Environmentally Conscious Gifts That Keep on Giving
Subscription boxes are gifts for environmentalists that deliver something new, innovative, and eco-friendly every month. Not only do they help save global resources, but they usually save spenders some cash. Here are our favorite monthly boxes of some of the best gifts for environmentalists.
Essentials Eco Crate
Every month the Essentials Crate will deliver about $80 worth of massively eco-conscious household and personal gifts for about half the price. Earth-cuddling cleaning supplies, zero-waste kitchen alternatives, environmentally responsible skincare items — just everything. All the eco-friendly gifts in this box are going to save us all and exfoliate your face.
GreenUP Box Subscription
This box calls out disposable plastic products for the resource-hogging, greenhouse-shredding, earth-mangling pariahs they are. We're talking kitchen gadgets and bath products made from bamboo, stainless steel, plastics with good reputations, beeswax, and more. You get a new box of gifts for someone who loves the environment, and the earth loses a plastic footprint, every month.
Earthlove Eco Subscription Box
The Earthlove subscription box sends you a new batch of eco-products every month. Each box has eco-friendly gifts worth at least $120 total, but you'll get them for about half the price. You'll get snacks. You'll get wildcrafting supplies. You'll get home decor, apparel, garden supplies, and possibly a book to tell you what's going on, environmentally speaking. It's a virtual flood of gifts that isn't caused by global warming.
The Best Gifts for the Environmentalist Who Loves Gadgets
Even environmentalists who lovingly till the flowing fields and greenery of the world still need their Candy Crush fix. They need earth-friendly gifts that answer to this seeming duality. These are some of the best environmentally conscious gifts for those who can save the world and tweet at the same time.
Solar Backpack
Turn the sun into your own personal energy supplier with the solar panel on this otherwise unassuming backpack. It's a 3-watt unit that powers up smartphones, cameras, and other USB-enabled gifts and devices in 5 hours or less. The EnerPlex Packr is an award-winning, groundbreaking piece of technology with pockets for business cards, laptops, and more.
Bidet Attachment
What does a bidet do? Think about the least appealing, most malodorous life function all humans do on a daily basis. Got it? Okay. A bidet helps with that. It attaches to the side of a toilet and — well, put it this way: Bidets are popular environmental gifts because they save the expense and trees that are needed to make toilet paper. There are only so many ways we can talk about this without cackling like 9-year-old boys, so save a tree by using a bidet.
Portable Solar Panel
You don't need to cut holes in your roof and tolerate installation professionals to harness the power of the sun. This portable power bank has four panels that collect solar energy like a clothes dryer collects lint. This energy is used to charge your smartphones or tablets way faster than other solar units. It can also be attached to your backpack while hiking so you can check Facebook once you are on top of the mountain. It's also got an LED flashlight for emergencies or sudden breakouts of electronic dance music.
Sustainably Crafted Bluetooth Speaker
This Bluetooth speaker is made of ever-ubiquitous bamboo, a plant you harvest all day without bugging the ecosystem. It's got a speaker screen made from hemp and organic cotton. It's Bluetooth, so it connects without too much trouble to your smartphone, tablet, or audio devices. And it's from a company called The House Of Marley, so you can probably assume they're laid-back and easy to get along with. It also explains the hemp.
Tesla Coils Rechargeable Lighter
Important note: These eco-friendly gifts are not lighters made by Elon Musk's Tesla company. They don't light themselves, drive themselves, or inflate the tech stock bubble. Rather, they're from a company called Tesla Coils. They use coil technology to produce electric arcs of flame that are friendlier to the environment than butane. They're windproof and rechargeable. Again, please don't ask Elon Musk about these lighters. He'll just give you a blank stare in return. Blanker than usual, anyway.
Solar Bank with Compass and Flashlight
Sorry if we're hard-selling the solar power units here, but we're really quite taken with them. We'd love it if as many people as possible had some kind of solar unit attached to them somewhere. This solar power bank is especially convenient. It's cordless, it's got USB ports, it fits in the palm of your hand, and it has a flashlight and a compass. Your smartphone gets powered. Your camera gets charged. Your environment gets relief. And nobody gets lost. Sign us up.
What Are the Best Gifts for Environmentalists?
With Earth Day just around the corner, it's time to start thinking about what to give the eco-warrior in your life. Sure, you could just get them a card made out of toilet paper, but why not step it up a notch and get them something a little more creative! From solar-powered gadgets to zero-waste subscription boxes, there are plenty of options for the environmentally conscious individual. So, if you're ready to put your green thumb to work and pick out the perfect present, pick anything on this list to discover the best gifts for environmentalists!
These were the best gifts for the environmentalist. It is great that your loved one is passionate about saving the planet, so spoil them with a few planet-friendly gifts… it might help save us all.
For more unique gift ideas for environmentalists, check out our Gifts for Men section or our Gifts for Women.
Be sure to follow us on Facebook for daily updates of unique gifts for the whole family.