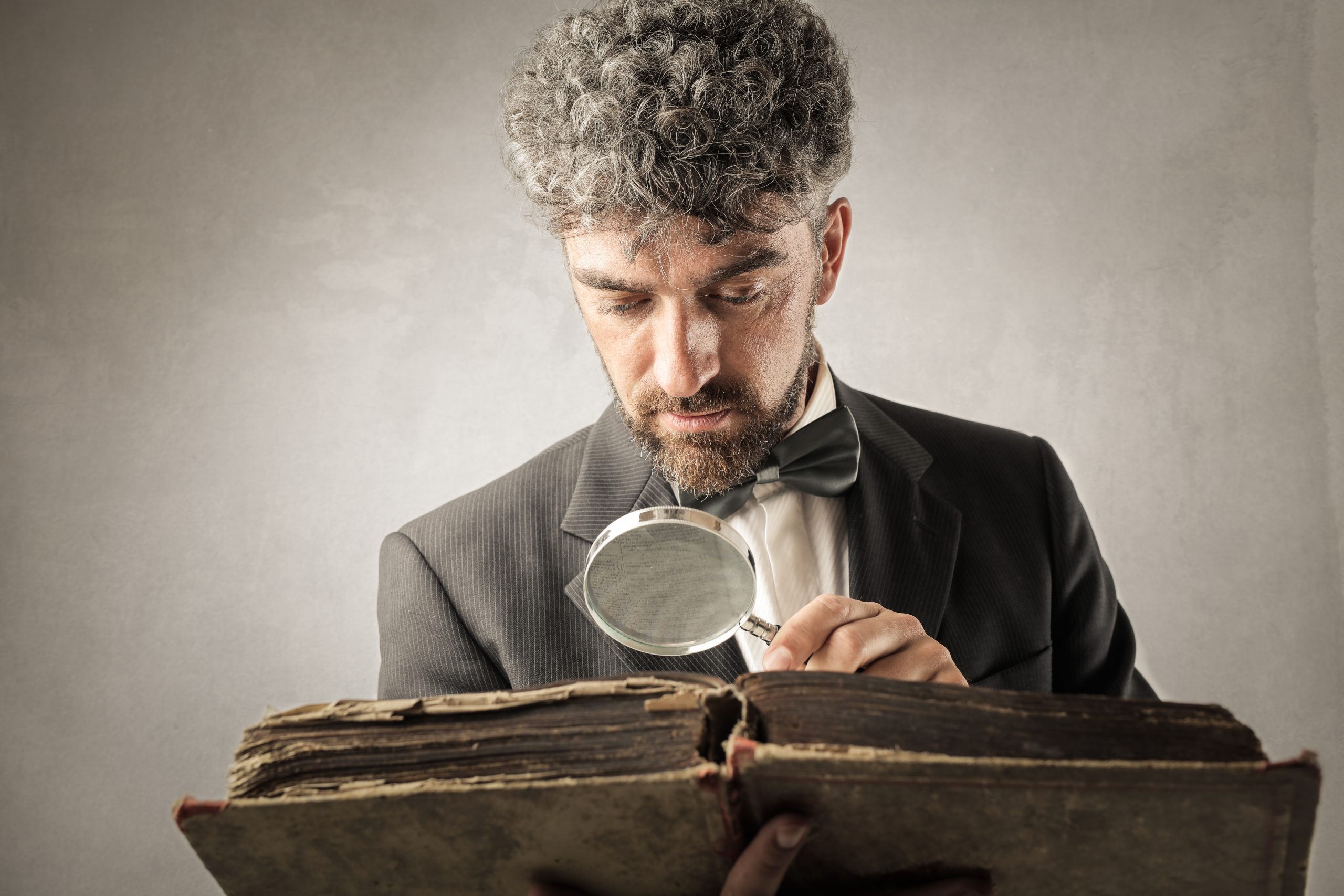 Everybody knows somebody who loves learning about history. They're the ones who devour history books, peer through magnifying glasses at old stamps, or regale crowds with hilarious tales from the 15th-century smallpox plague. But how can you find the best gifts for a history buff that they don't already have?
Rest easy, Edwardians and Victorians. We've gone out and scrounged the footpaths of commerce to find unique gifts for history lovers. You're sure to find some history buff gifts in this post that will help them continue to live in the past, but in a meaningful and fun way!
As Neil Armstrong famously said when he landed on the moon, "Let's go! Where are my golf clubs?"
Related: Gifts for Men or Gifts for Women
History By Mail 6-Month Subscription
All our little jokes aside, this is one of the coolest subscription gifts we've ever seen. Each month, your recipient will receive five papers in the mail. They're painstakingly recreated documents connected with important historical events — transcripts of the Susan B. Anthony trial, Einstein's correspondence with FDR, and so forth — that shed revealing light on the past. It's one of the best gifts for history teachers and history enthusiasts… or paper-cut fetishists you can get.
Related: Subscription Gifts
History of Surname and Family Crest
There's a story behind every last name, as well as a spiffy, ancient logo to represent the clan. The Etsy artist who produces these historical gifts can clue you in about both. Send them your recipient's surname, and they'll send back a hanging picture with a concise history of their surname and its coat of arms. This will be one of the best gifts you can find for anyone seeking the origins of last names like Smith, Jones, or even Schwarzenegger.
Personalized Historical Family Portrait
Maybe your family hasn't accomplished much more than sitting on the couch all day streaming Netflix. That doesn't mean they shouldn't be celebrated! Send your pictures to this talented Etsy artist, and they'll digitally dress your target up in regal, historical garb. The result is so convincing and aristocratic, future generations will wonder what peasant villages your family oppressed to get where they did. It is one of my favorite gifts for a history buff so I have this proudly displayed on my wall. You can choose to buy just the digital file to print how you see fit or you can also have them print it on canvas.
Related: Personalized Gifts
A Taste of History Cookbook
America wasn't built on Twinkies and Ritz crackers. It was built on hearty, full-course meals made with natural ingredients by people who happily wore aprons. This cookbook highlights some of those 18th-century meals as featured on the TV show A Taste of History. It's got everything from the pea recipe Thomas Jefferson brought back in France to the stuffed lobster Benjamin Franklin stole off John Hancock's plate.
Votes for Women History Puzzle
This remarkably artistic jigsaw puzzle celebrates the efforts and accomplishments of those who fought to bring about women's suffrage in America. Each section depicts voting rights heroes like Elizabeth Cady Stanton, Sojourner Truth, Lucretia Mott, and Frederick Douglas. With 500 pieces to put together, it should only take slightly shorter than it took to get women the voting rights they deserve.
Greatest Stories Never Told: 100 Tales from History to Astonish, Bewilder, and Stupefy
For every significant historical event we learned about in school, several minute details never get revealed. This handsome volume by Rick Beyer recounts 100 tales that other historians conveniently left out of the official versions of their stories. Read about Attila the Hun dying on his wedding night or the Pilgrims landing at Plymouth Rock only because they were out of beer. (We totally sympathize with that last one.) It's one of the best gifts for historians because they love to bust out weird facts about history.
Personalized History Teacher Cartoon Portrait
This is one of the best gifts for history teachers who have inspired you throughout your educational history. Send the artist a portrait of your favorite instructor, and within a few days, you'll get a rendering of that teacher in what's now called Yellow Cartoon Character format. You can then ask for final adjustments and tweaks until the portrait is as historically accurate as Yellow Cartoon Characters can be.
F*cking History: 111 Lessons You Should Have Learned in School
History teachers are wonderful people, but let's be honest: A lot of them leave out the most interesting bits. And almost none of them drop F-bombs like they were going out of style. With this book, someone called "The Captain" corrects those professional omissions by going deep into secret and shocking historical events, retelling them in earthy language, and relating them all to contemporary life issues. That's a pretty f*cking great deal. It's one of the best gifts for a history buff who isn't afraid of saying it like it is.
Related: Gifts for Guys in Their 20s
"Don't Make Me Repeat Myself – History" T-Shirt
The world is careening toward absolute disaster, but that's nothing new. Catastrophe's just how we do things around here, and we've been doing it for millennia: the fall of the Roman Empire, the Aleppo Earthquake, the Great Chicago Fire, the invention of Crystal Pepsi. All horrific and preventable events. Remind passersby of this rather unfortunate human tendency with this brief but brutally honest T-shirt.
Ancient Collection Genuine Coins
Before we had debit cards and cryptocurrency, civilizations used small hard discs called "coins" to pay for goods and services. An Etsy artist has collected six ancient coins from Rome, Greece, Judea, Arabia, China, and India going all the way back to 141 BC. They're presented in an enclosed display case to prevent someone from taking them for use in a Mountain Dew vending machine.
DIY Make Your Own Mead Kit
What's the oldest alcoholic beverage in the world? No, it's not beer, wine, whiskey, or Four Loko. It's mead, a deceptively simple blend of honey, yeast, and water. People used to swill this stuff like mother's milk. Get a jumpstart on the inevitable mead craze with this kit which has everything you need to make a gallon of mead, except for honey. Network with some local bees for that. It's one of the best gift ideas for a history buff who also likes to party.
Madmen and Heroes Adventure Box for History Buffs
This subscription box sends great history game gifts for historians every month. Each game is based on real accounts of uprisings and resistances in world history. Players are challenged to decipher codes, solve puzzles, and discover the stories behind every adventure. Some games require using the internet, which would have been really handy in the French Revolution.
This Day in History Boxed Calendar
Do you wake up in the morning and wonder whether the day holds any significance in regards to the Napoleonic Wars or the Black Death? Wonder no more. The History Channel has put together a 2022 calendar highlighting a different historical event for each day, so you can taste the relevance on a daily basis.
Arts in Letters Historian Subscription
History's greatest artists, creators, innovators, and thought leaders used to write letters to each other. These correspondences revealed some of the most brilliant thoughts from the recesses of their minds, and occasionally, some refined trash-talking. You can learn more with this subscription, through which you'll get your hands on a classic letter every week. This is exactly how our Instagram posts will be commemorated in 500 years. It's one of the most unique gifts for a history buff.
Related: Gifts for Women in Their 40s
Chronology: The Game Where You Make History
Which came first, the fall of the Roman Empire or the invention of the Frisbee? This exciting card game will finally unlock the truth. Players win Chronology by placing ten of 858 important historical events in their correct position on a timeline. Great for settling long-brewing arguments about whether the first release of Oreo cookies came before or after the development of the H-bomb.
Mysteries in Time History Subscription for Kids
This subscription box helps young kids gain understanding about and — if they're not careful — appreciation for world history. Each month, they'll follow the exploits of Max & Katie, time-traveling kids who bring knowledge through a combination of stories, quizzes, games, and arts and crafts. If you have a 7-to-11-year-old kid who's been nagging you for more info on the Mongol Empire, here's your answer. If you are looking for unique gifts for a history buff who is also a kid, you can't go wrong with this one.
Atlas of World War II: History's Greatest Conflict Revealed Through Rare Wartime Maps and New Cartography
The editors of National Geographic put together this spectacular world atlas that's one of the best gifts for World War II history buffs. Every page delivers a clearer understanding of the global conflict through pictures, maps, and descriptive but unobtrusive text. The book includes replications of some of the actual maps used by WWII generals in their campaigns if you're fixing to take over a PTA meeting.
Personalized Historical Portrait Riding Your Pet
The American Revolution might have turned out a lot differently if Paul Revere had to take his pet cat on his midnight ride. It probably wouldn't have had the same sense of urgency, for one thing. At any rate, this artist provides custom pictures of you or your gift recipient riding atop the family dog, cat, hamster, gerbil, or another animal in triumphant, distinguished military trappings. It's one of the funniest personalized gifts for a history buff. I bought them for my daughters and they were a HUGE hit.
** Tip: after you purchase the portrait, email the artist and ask them to replace the horse with your pet. They will charge you an additional $25 for it but it is worth it.
Click HERE for the same portrait for MEN.
Great Drinkers Shot Glasses
Raise a toast to some of history's most endurable livers with these funny drinking history gifts. These shot glasses include portraits of memorable sots like Oscar Wilde, Lord Byron, and Dorothy Parker. They also come inscribed with pithy quotations defending and/or celebrating each drinker's habitual alcohol consumption. There's something a bit more validating about swallowing Jägermeister from a glass with Winston Churchill's picture on it.
Civil War Bullet Collection
This display case is curated by a person who attends hundreds of Civil War conventions across the country. He only buys certified, authentic Civil War relics like these bullets. He then fashions a few of them into a hanging picture, describing what they are and where the bullets were found. This is like what we do with Pokémon cards. This makes a great gift for Civil War buffs.
Salem Witch Pack Artifacts
The Salem Witch Trials were a time when moral absolutists prosecuted and ruthlessly executed local citizens they suspected were connected to the occult, representing a truly horrifying time in American history. Celebrate it with these history gifts! They include reproductions of printed artifacts from the era, including court documents, postcards, and a paperback book that goes into more of the sordid details.
Past Presidents Socks
Honor the American leaders who helped found the country and shape democracy by wearing them on your feet. These colorful socks bear the images of George Washington, Thomas Jefferson, Abraham Lincoln, and John Kennedy. You'll remember the legacy, works, and sacrifices of each of these past Presidents every time you lace up your shoes to go power-walking. They make great inexpensive gifts for a history buff.
Founding Fathers Whiskey Glasses
These glasses with quotes from the founding fathers are far more than gag gifts for history buffs. American whiskey was, for all intents and purposes, invented by the founding fathers when rum was temporarily outlawed. The architects of our democratic institution still needed to get their drinks on, so they ramped up domestic production of whiskey. Now that tradition lives on in cigar lounges and sports bars across the country. U-S-A!
Framed Declaration of Independence
Back in 1776, some interested parties in America sent an interoffice memo to the British government informing them that they were, like, totally over them. They raised several valid points about taxation, self-actualization, and the fact the King was something of a head case. This document was called the Declaration of Independence, and you can now hang this somewhat influential screed on your living room wall. Add your own signature to the bottom for some giggles.
23andMe Ancestry Test
Just who do you think you are? If you don't know, 23andMe can help out. All you do is send them a sample of your saliva, and they return all sorts of information about your ancestry, nationality, potential relatives, and family health history. It's one of the most productive things you can do with spit since licking envelopes and taunting opposing sports team fans. I tried all of the different ancestry kits and this one is, by far, my favorite. It not only tells you stuff about your ancestry (like the others) but this one also tells you if you have any genetic diseases or are predisposed to getting anything.
Personalized Adam and Eve Portrait
Adam and Eve were a couple of kids who lived in a beautiful garden but somehow didn't have enough money for clothes. Everything was going great until the snake infestation started. Well, just one snake, but he was a terrible influence who gave bad nutritional advice. Long story. Really long. Anyway, you can have a picture of you and your sweetheart tastefully rendered as Adam and Eve before all the unpleasantness.
Alexander Hamilton Candle Gift Set
This is one of the coolest gifts for history lovers and musical theater fans. These four candles were clearly inspired by a certain Broadway show about Alexander Hamilton, though for legal reasons we can't say which one. Each candle has an intriguing combination of scents, drawn from sources like parchment, green grass, candied nuts, gunpowder, and old buildings. Just one whiff of these beauties and you'll want to establish democracy or have a gun duel.
Family Tree Chart
These two replicated blank posters are great gifts for historians tracing their family roots. Start with yourself, add your parents and siblings if any, then fill out earlier generations by asking personal questions or obtaining official records. In a matter of time, you'll have a deep list of all the people who conspired for centuries to make you exist. Some of them might owe you money.
National Geographic Visual History of the World
Anyone can tell stories about world history with a couple of drinks and an audience with nothing else to do. But pictures can say a whole lot more. National Geographic understands this and has assembled a very compelling album of drawings, photographs, and other visual stimuli that show how we got here. No assembly is required.
Lies My Teacher Told Me: Everything Your American History Textbook Got Wrong
Well, let's be straight, your history teacher probably wasn't lying, not intentionally. But there are likely a few particularly important or interesting details they left out or didn't know in the first place. This book by James W. Loewen corrects those errors of omission, critiquing and re-energizing contemporary education in the process. Fun fact: The first Thanksgiving wasn't at Applebee's. Mind blown.
Teas of the Boston Tea Party
It's the one question everybody has about the defiant act that protested taxation without representation and kickstarted the American Revolution: "Well, yeah, but how was the tea?" Pretty tasty, it turns out. This history gift set combines five different blends of the black and green teas that were dramatically dumped at Griffin's Wharf in 1773. The flounders and striped bass must have been plenty buzzed.
Wright Brothers Flying Machine Patents
Salute the magical invention that allows people to flee the country and send imported cheese to Cleveland with these reprinted history gifts. They're four copies of the airplane blueprints Wilbur and Orville Wright sent to what must have been a disbelieving U.S. Patent Office. Little did the Wrights know they'd eventually supply an outlet for second-run movies and face masks that drop from the ceiling.
World War II Monopoly
Monopoly's a fine game, but it's a bit too upper-crust. What are the chances the Monopoly "mascot" Mr. Moneybags ever served his country? None, we bet. He was probably eating caviar and having pedicures while brave people did the hard work in the trenches. This World War II edition of the world's most popular board game reinforces what's really important, not the detached smugness of an out-of-touch aristocrat who still wears a top hat.
New York Times Custom Birthday Book
Do you ever wonder what happened on your birthday in 1938? Or 1953, or 1972, or 1994? Find out with this beautiful, customized book featuring New York Times front-page reprints from every year on the day of your birth. You need to have been born before 2000 since each book has a minimum of 20 pages long. Apologies in advance for the somewhat slim February 29 edition.
Related: Gifts for Men in Their 50s
Calligraphy Quill Pen Ink Set
Back before trackpads and instant messaging, writers used the prickly ends of bird feathers dipped in permanent ink to record their thoughts. Their penmanship was pretty outrageous, full of flair and serifs you'd normally only find on pretentious French restaurant menus. Now you too can write like a colonial blacksmith or a Middle Age diphtheria victim with the gifts in this awesome package.
We believe these gifts for history buffs, teachers, lovers, enthusiasts, and experts will make them feel as fondly for you as David felt for Bathsheba, or as James Madison felt for Dolly Madison, or as Alexandra felt for Rasputin — but hopefully with fewer ramifications for future generations.
Be sure to follow us on Facebook for daily updates for unique gifts!