Prizes for Bridal Shower Games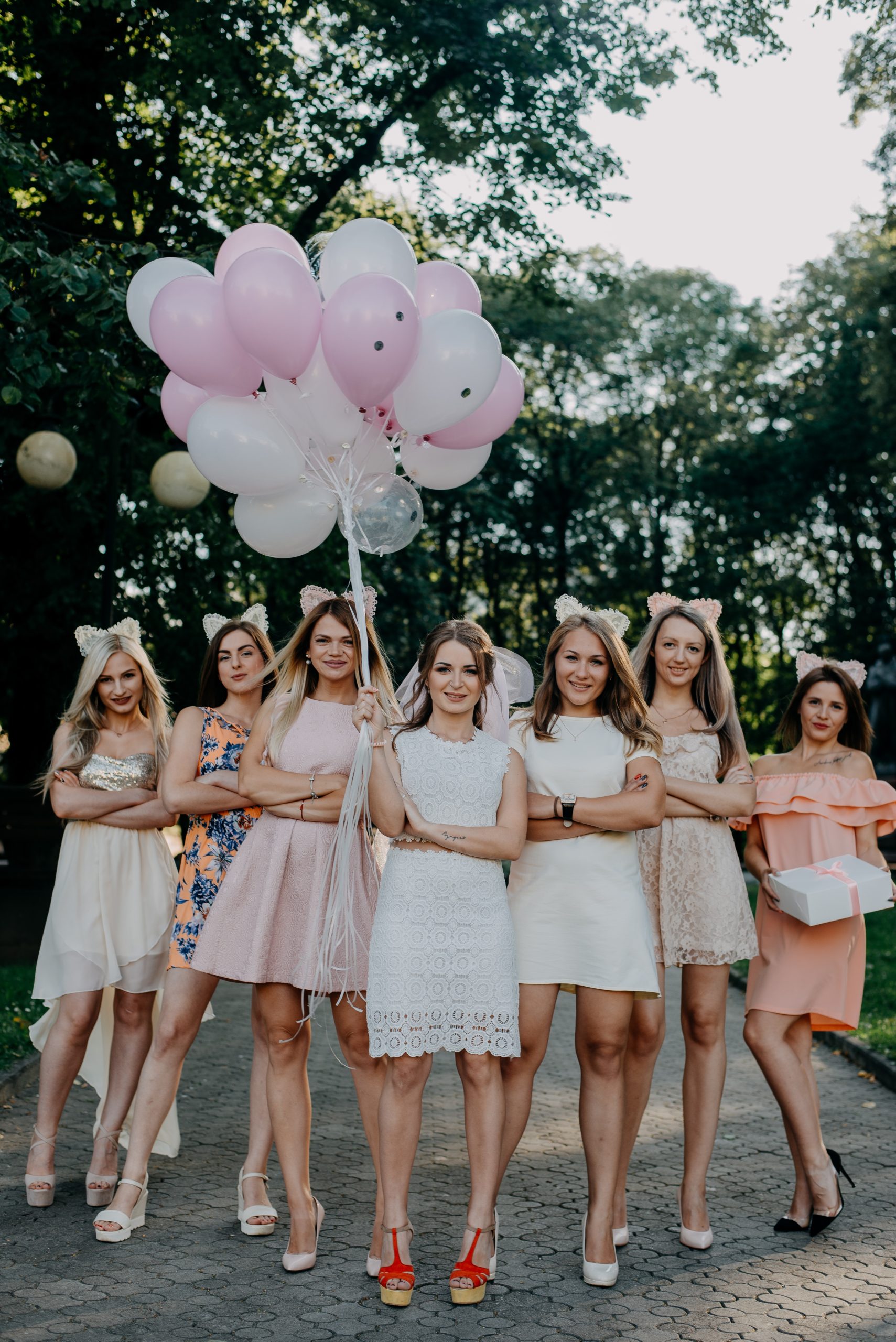 A bridal shower is a great time to bring family and friends of the bride together to celebrate the bride and offer congratulations and gifts. Games and icebreakers make it easier to engage those who may not know each other and offering fun prizes for bridal shower games is just the icing on the top.
---
Related: Game Prizes and Bingo Prizes
---
Fancy S'Mores Kit
These S'Mores Kits are so exotic and fancy that you will want to buy a few for yourself. They have many flavors such as Whiskey Salted Caramel (with whiskey & brown sugar marshmallows and caramel sauce), or Cocoa Espresso (with cocoa grahams and espresso-infused marshmallows).  You can also get wine-infused, original, coconut, lemon, and more!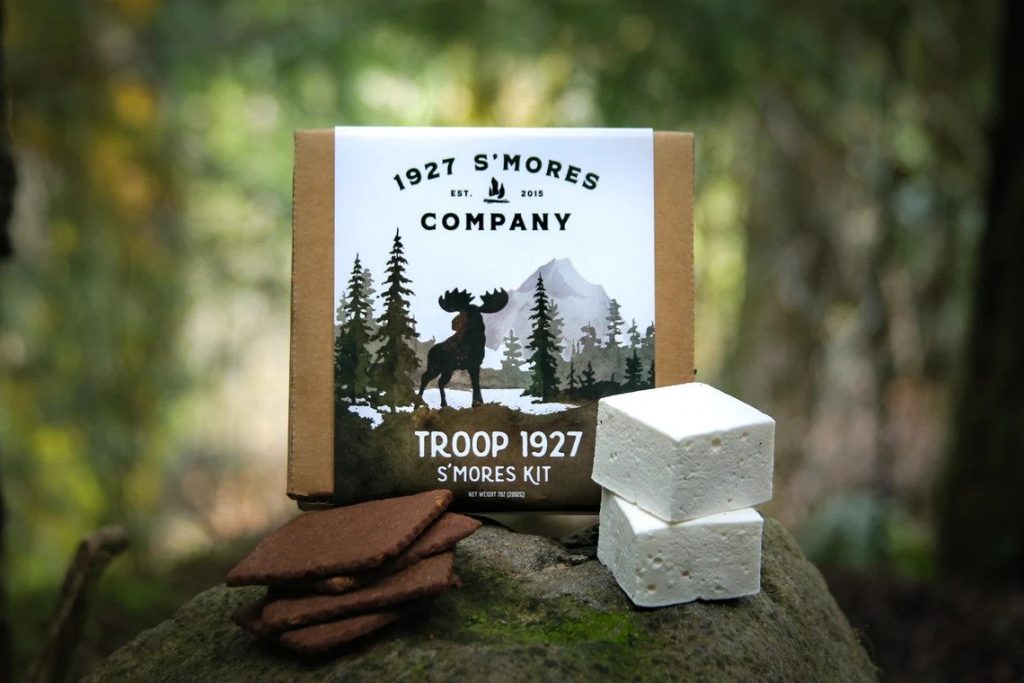 ---
Wine Freeze Cups
I am obsessed with these Wine Freeze Cups! Depending on how cold you want your beverage, you put the cup in the refrigerator or freezer to chill them and then you serve red or white wine, beer, soda, water, whiskey, and more in them and it keeps them at the perfect temperature for hours. And they are great around the pool because you won't run the risk of them breaking. They are one of my favorite prizes for bridal shower games.
---
Shower Steamers
Shower steamers are like bath bombs, but you can use them in the shower. You simply place one on the floor of the shower and the steam from the water causes the essential oils to fill the air with a spa-like aroma. These are great prizes for bridal shower games because you can use the whole box as one prize or divide the individually wrapped steamers into multiple packages. Or give them out as bridal shower favors!
---
Related: Relaxation Gifts
---
Cocktail Infusion Kit in a Jar
These made-to-order cocktail infusion kits come with dried fruits and infused sugar, and they have so many flavors to choose from. Choose flavors like Spicy Pineapple Jalapeno Margarita, Gingersnap Martini, Apple Berry Cosmo, PB&J Old Fashioned, and more. Just pour your preferred liquor into the jar and enjoy! The small jar makes 2-3 drinks and the large makes 5-6.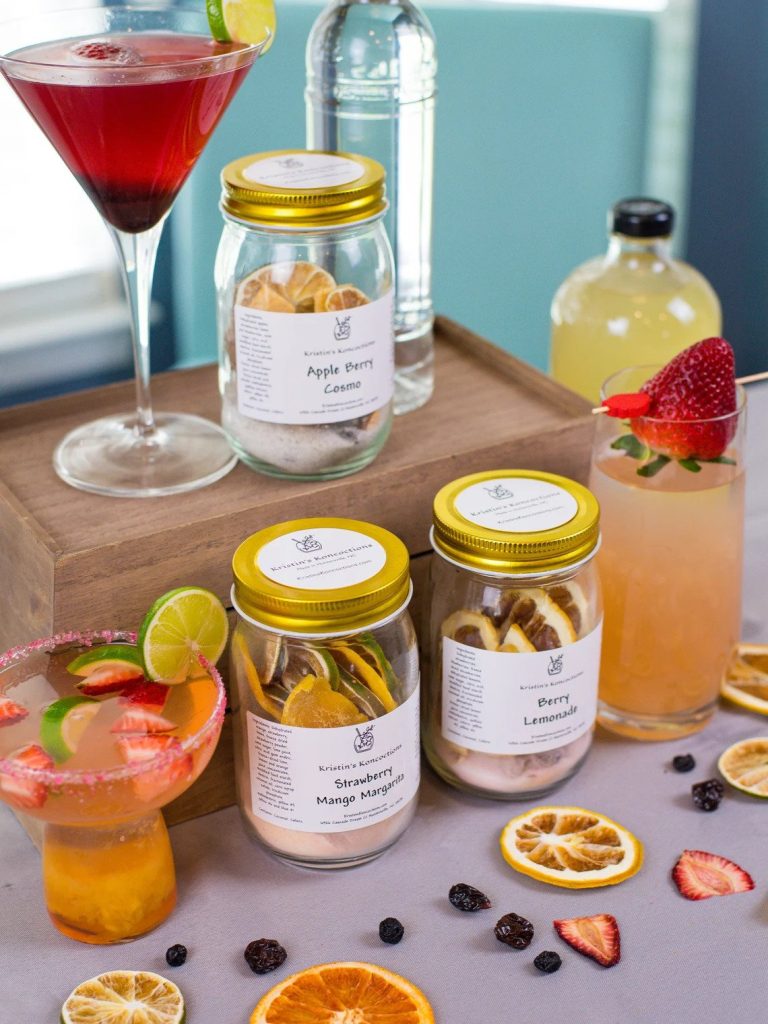 ---
Wine Themed Dish Towels
These funny dish towels are available in many different styles and quotes. Whether you love wine or gardening or anything in between, you can find some hilarious towels to fit your humor. If you are looking for sweet prizes for bridal shower games with a mixed crowd, these are fantastic.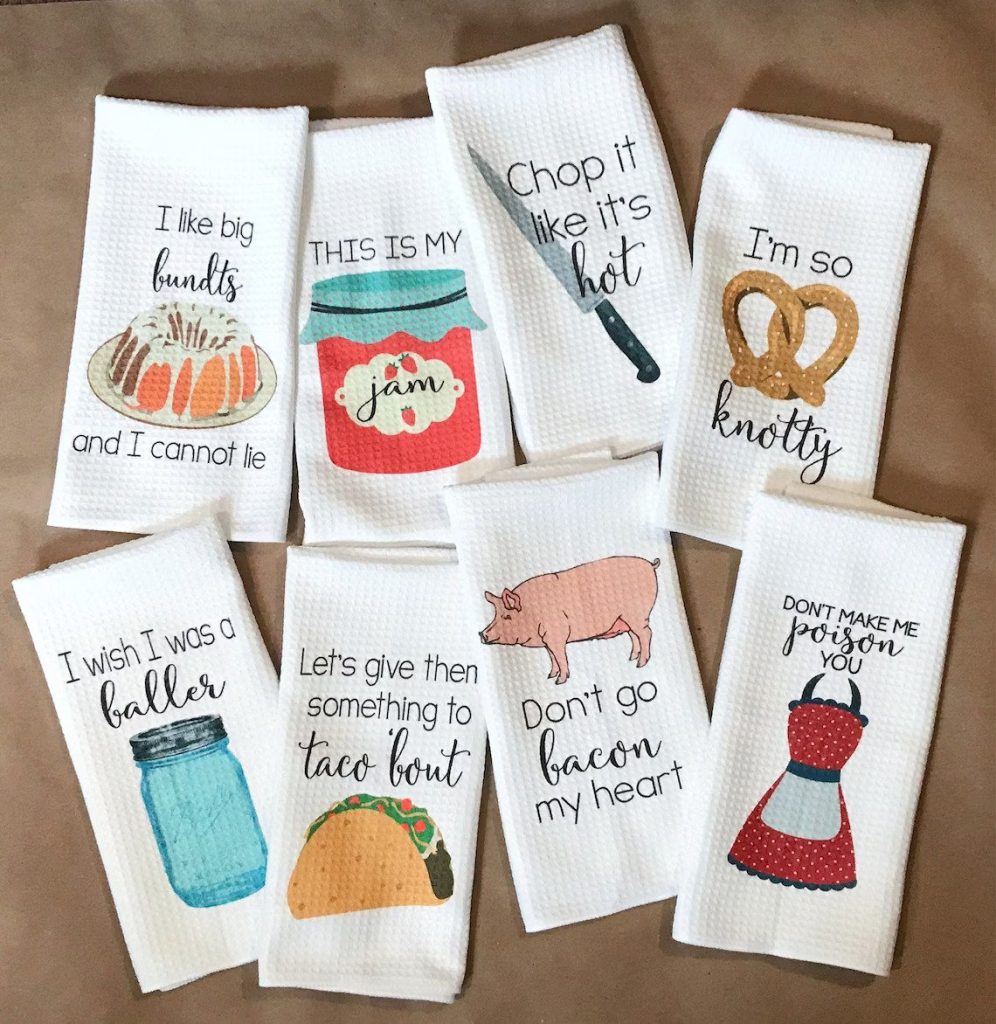 ---
Heated Aromatherapy Neck and Shoulder Wrap
You can toss it in the microwave for a heated relaxing wrap or put it in the freezer to chill it to reduce pain and swelling. The lavender and peppermint aromatherapy transports you to a relaxing bliss so you think you're in a 5-star spa.
---
Frozen Wine Slushie Mix
These frozen slushie mixes are fun for any girl's night, and they make one of the best prizes for bridal shower games because you can drink them at the party or bring them home for later. You simply mix them with a bottle of wine and freeze them, and they turn into the perfect adult slushie.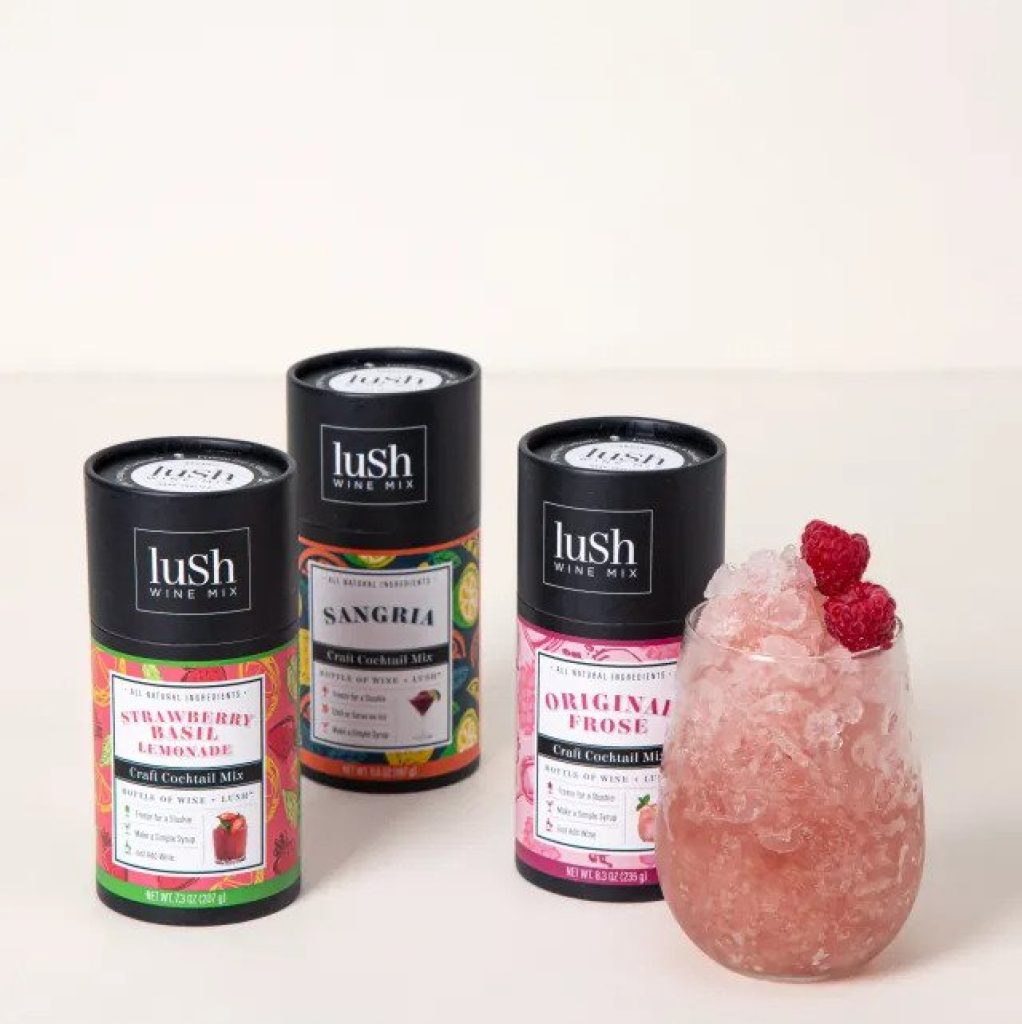 ---
Himalayan Sea Salt Tea Light Candles
These Himalayan Sea Salt tea light candles not only add a beautiful and relaxing ambiance to your home, but they are also healthy. When you light it, it emits a stream of negative ions that helps remove contaminants from the air. They even help with allergies!
---
Himalayan Sea Salt Body Scrub
Himalayan Sea Salt is not only great for the air, but it is also great for the body. This one will buff away that dull yucky dead skin and then the lychee oils moisturize to give your skin a beautiful glow. And after seeing the bride glow all day, they are going to need a little self-care and skin revitalization. This stuff calms your nerves and makes you feel 18 again.
---
Candle and Coffee Warmer
This jar warmer has a dual purpose. You not only can use it to keep your coffee warm all day, but you can also set your aromatherapy candle on it and it will emit the fragrance without having to light the flame. It is great when your candle is almost gone but you still want to keep smelling it throughout the room.
---
Barrel-Aged Infused Fancy Syrup Gift Set
I have given these as prizes and gifts many times. Packaged in a fancy box, these delicious syrups are smoked for an incredibly deep, unique flavor and you can eat them on pancakes, ice cream, meats, cheeses, cocktails, and more. They come with several in the box so you can give the whole box as one nice bridal shower prize or separate the bottles and give each bottle as a smaller prize.
---
What Makes the Best Prizes for Bridal Shower Games?
Bridal shower game prizes don't have to break the bank to be fun. The prizes above are unique and unexpected, so your guests will be thrilled to win them. My favorite prizes are those related to self-care or food because everyone can use them.
Don't forget to follow us on Facebook for updates on unique gifts for everyone you know!