Ideas for Unisex Gifts Everyone Will Love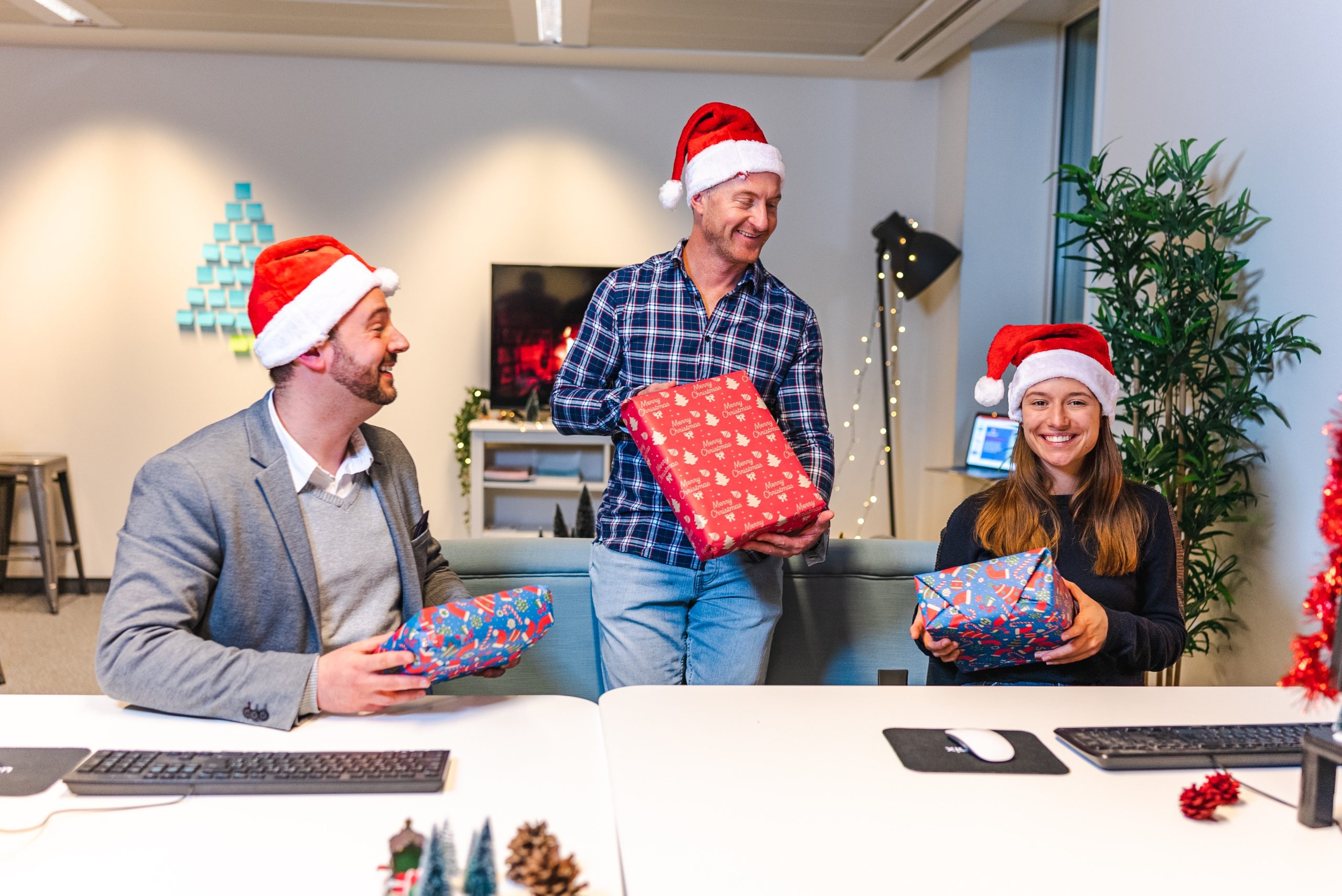 Whether you are looking for unisex gifts for someone who is nonbinary or a unique general gender-neutral gift for a gift exchange, we've got you covered. These gender-neutral gifts for adults are fun for anyone, so I always have a couple on hand in case I forget about somebody's birthday or get invited to a birthday party at the last minute. Stock up now and nobody will ever know you are heartless, and you forget everyone's special day. So pick up a few of these ideas for unisex gifts now!
---
Related: White Elephant Gifts
---
Boozy Drunk Jam Gift Set
How did Smuckers not come up with this? It's like they weren't even trying.  This amazing invention combines yummy jam with booze to make your life perfect.  Flavors such as Bourbon Peach, Spiced Cherry Amaretto, Blueberry Mojito, Strawberry Margarita, Plum Amaretto, Bourbon Cherry, Spiked Ginger Peach, Habanero Peach, and many more. Sunday brunch has never been so delicious.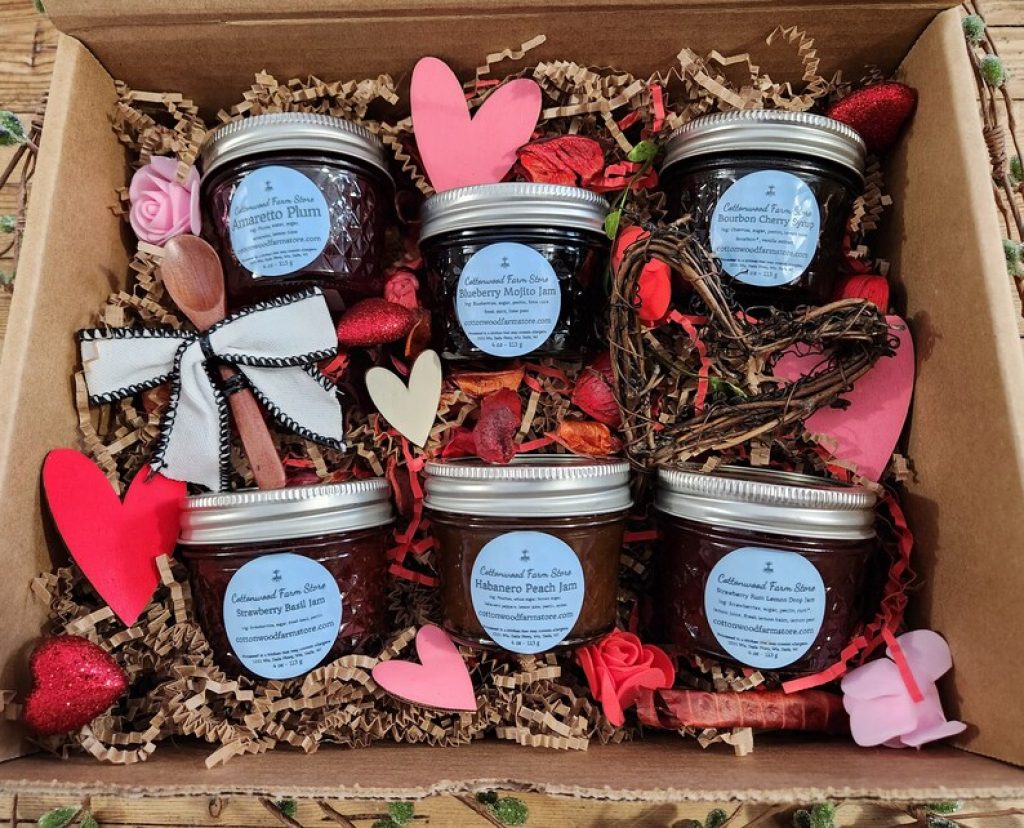 ---
Related: LGBTQ+ Gifts
---
Coffee and Chocolate Tasting Box
Everyone loves coffee and chocolate, so why not combine them with a tasting box? This gift set comes with 4 artisan coffee flavors from award-winning roasters and 4 fancy chocolates to pair with them. Ideas for unisex gifts have never been easier.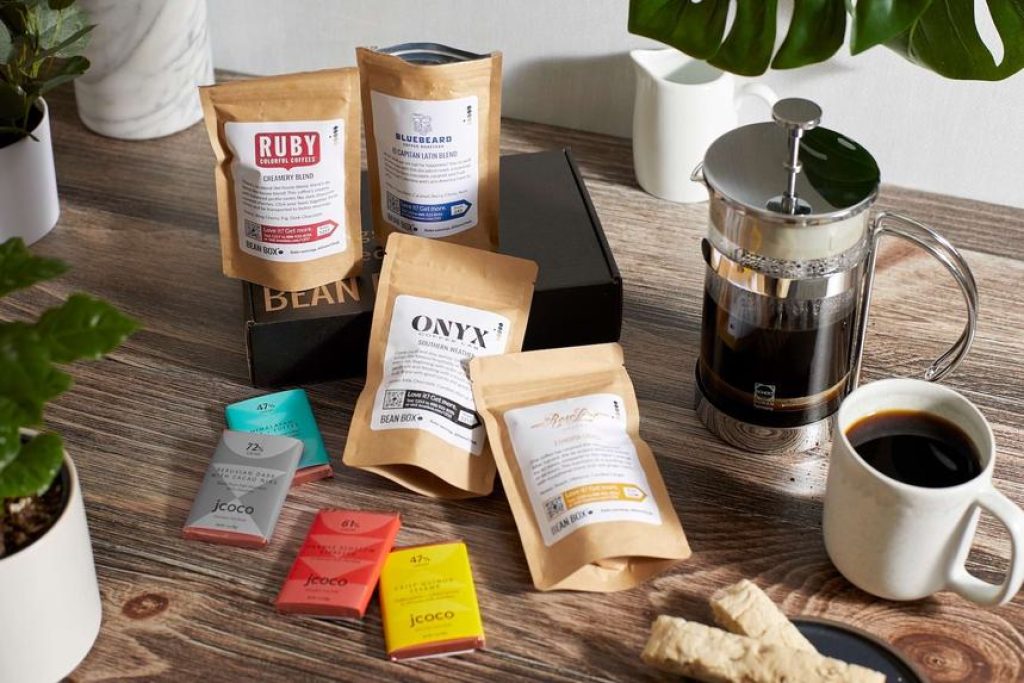 ---
Booze and Vinyl: Spirited Guide to Music and Mixed Drinks
I have given this book SEVERAL times (including to myself) and it's always a hit. It is more than a cocktail recipe book.  The descriptions of the albums and when to play them help set the mood for any hangout or party. It's fun to play music and then make the cocktail that it is paired with and then read the reasoning behind it and the history of the album. And the book looks fancy, so it looks like it cost much more than it did.
---
Customized Peanut Butter Gift Set
This customized peanut butter gift set is packaged beautifully, and it tastes delicious. With flavors such as original, honey, cinnamon, maple crunch, spicy, espresso, dark chocolate, and ginger, it's one of my favorite ideas for unisex gifts. You get to choose 4 flavors, but you might want to order a couple of boxes so you can taste them all. Yum.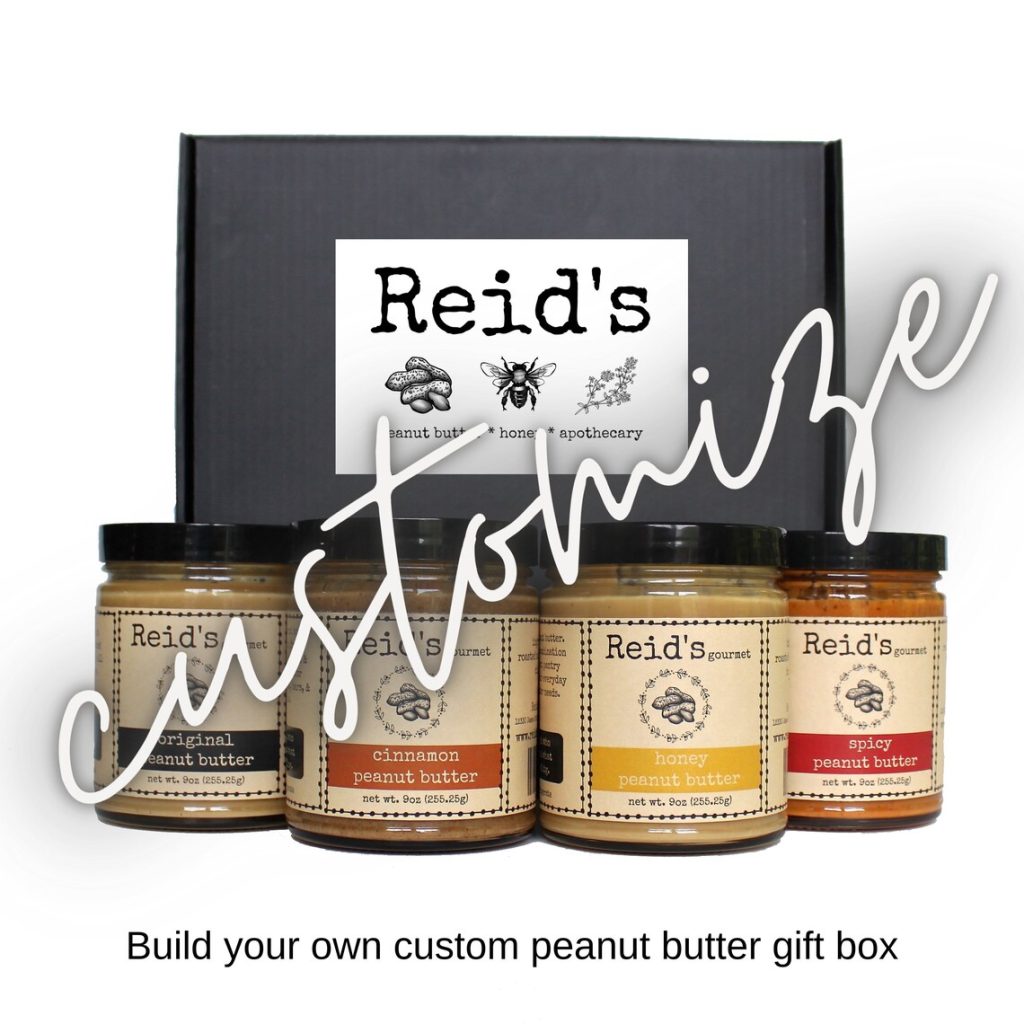 ---
Boba Tea Making Kit
Boba tea is all the rage these days and it is an expensive habit if you go to the tea shop every day. Now, you can make it at home for a fraction of the price! I tried several other brands of Boba Tea kits and this one is the best. It comes with everything you need, and the pearls are great!
---
Related: Prize Ideas for Games
---
Gourmet Dip Mix
If you are looking for ideas for unisex gifts for Christmas, look no further.  These delicious dipping spices are packaged in the cutest Christmas bulbs, so the presentation is spot on. Not only is the presentation perfect, but the flavors are delicious (French Onion, Beer Cheese, Bacon Cheese Habanero, and more!)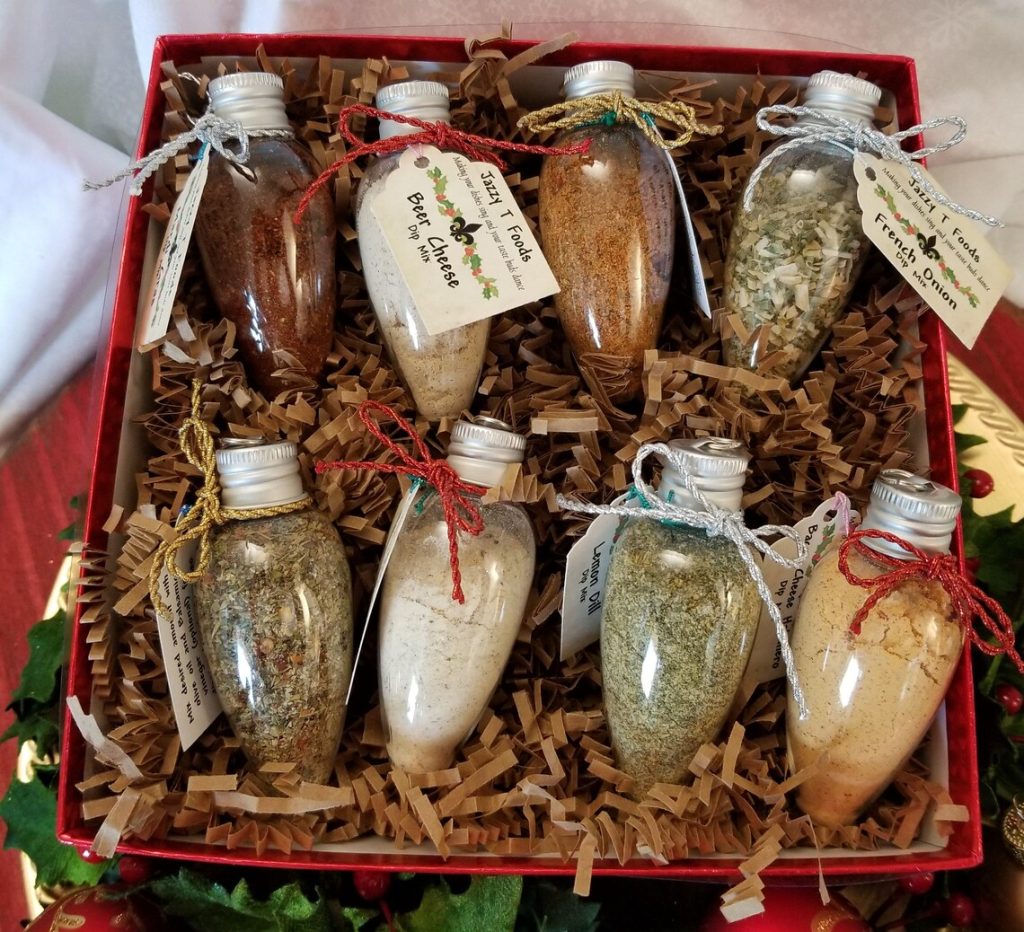 ---
Alcohol Infusion Kit
This kit is so fun! You simply mix the dehydrated fruits and spices with your favorite liquor to create an artisan masterpiece. You can choose between flavors such as blueberry lavender, spiced orange, strawberry jalapeno, and more. Whether you are a professional mixologist or a stay-at-home toilet hooch consumer, you will love these.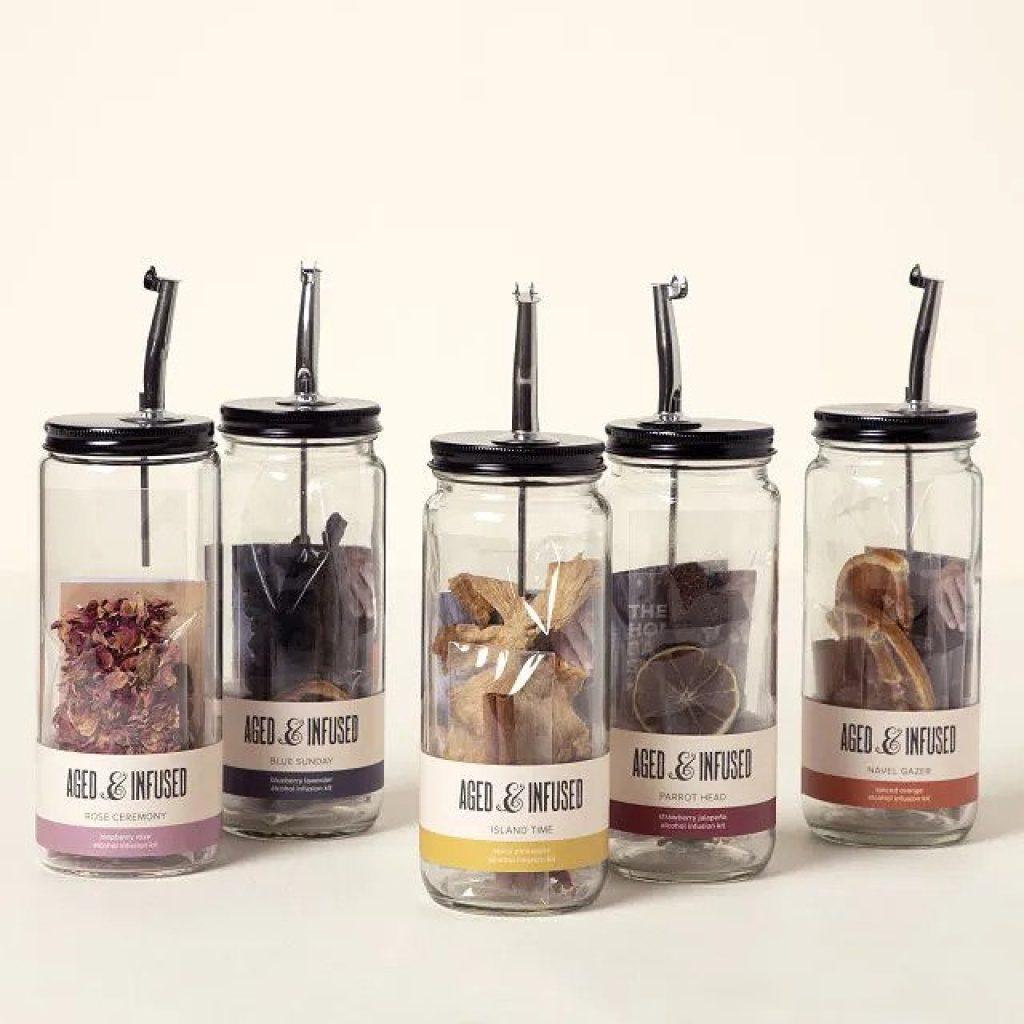 ---
Picnic Basket
A picnic basket is one of those things that we never buy for ourselves but often think, "I wish I had one today". This is the Rolls Royce of picnic baskets! It is much sturdier than other brands and it has everything you need to have a nice meal in nature:   stainless steel knives, forks, spoons, plates, napkins, wine glasses, bottle opener, salt/pepper shakers, chopping board, and a water-resistant fleece blanket. Whether you picnic with the whole family or want a romantic dinner with your partner, this will make your life easy.
---
Universal Yums Snacks from Around the World
This is such a fun box to get! You can choose just one box or a subscription. Each box has snacks from a different country, so each box is like an adventure. Try foods such as durian and cheese wafer rolls from Indonesia, shrimp crisps from South Korea, or Ketchup Potato Sticks from Germany. If you are looking for ideas for unisex gifts for an adventurous person or someone who loves to travel, this is perfect!
---
Infused and Smoked Syrup Gift Set
I've given this several times also because the packaging is so nice and they taste so good. They have many flavors to choose from, such as bourbon barrel-aged syrup, cinnamon vanilla, apple brandy, and more. They are not only delicious on pancakes, but they are also great paired with cheese, meats, cocktails, baked goods, and more.
Be sure to follow us on Facebook for updates on unique gifts for the whole family!