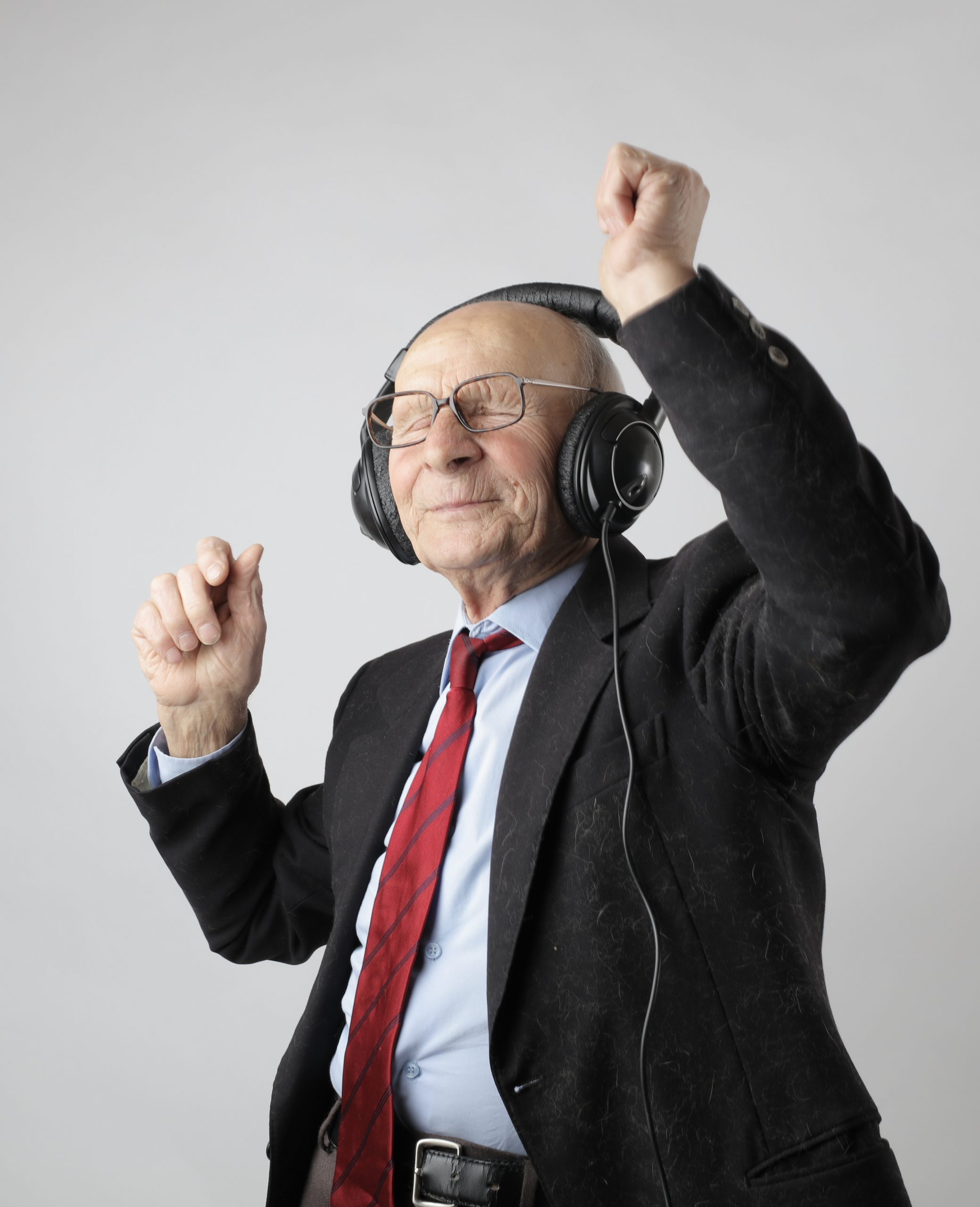 Retirement is a significant time in your life. Some embrace the change with abandonment and others really struggle with self-fulfillment. You go from working long hours for decades to suddenly having nothing to do. You can sleep in all day or start day drinking before noon and it doesn't matter. The first few weeks of retirement are the best. You have lunch with friends you haven't seen in years because you were too busy, you pick up a hobby or two, you sleep a lot, and probably binge-watch something on Netflix so long you physically get stuck to the couch.
Every other major life milestone is celebrated (marriage, the birth of a baby, graduation) but often retirement is overlooked.  It's not that we don't care but rather, we don't know it's a big deal until we go through it so everyone younger than retirement age just doesn't think about it.  But let me tell you… it is a very big deal. It's great to show that you care by giving them something unexpected, so here is a list of 30 retirement gift ideas that are better than a lousy coffee mug.
Related: Retirement Gifts
Retirement Gift Ideas that are Sentimental
If you are looking for retirement gift ideas that will make the recipient cry, then these are for you! They are touching, sentimental, they show that you care, and they will be reminded of this moment for years to come.
Caricature from Picture Signed by Coworkers
Send in a picture of the person who is retiring and they will draw a caricature of them on canvas and you can have all of their coworkers sign it. You can even have the clothes and background customized how you want. This will make them cry and laugh.
GPS Coordinates Retirement Sign (under $40)
This GPS coordinates sign is so touching for someone who has worked at the same location for several years. You put the name of the company or school where they worked, the years, and the coordinates. It will surely bring some tears to the receiver.
Retired Sign: Signed by Coworkers (under $20)
When I left my job, my coworkers signed a sign for me and it was so touching. I still have it displayed to this day. This one has the words "Retired" from pictures of city objects and coworkers can sign around it. The best part… It is emailed to you so you can print it yourself for a last-minute gift with a personal touch.
Retirement Gift Ideas for the Adventurer
Some people who retire refuse to let life slow them down. They crave adventure and exploring the world beyond their front porch. Here are some retirement gift ideas for the adventurous type.
Journeys of a Lifetime: 500 of the World's Greatest Trips (National Geographic) (under $30)
This inspirational travel book will have you adding to your bucket list every time you turn the page. Compiled from National Geographic writers, they share the best trips they have taken whether they are well-known or off the beaten path. From hiking Mt. Kilimanjaro in Tanzania to the world's top small cruise ships and everything in between. Each chapter has beautiful pictures, maps, and tips, including when to go and how to get there.
Waterproof Binoculars with Smart Phone Adapter for Bird Watchers, Hunters, and Travelers
These binoculars are sturdy, waterproof, and you can take clear pictures when you attach them to your phone. They are great for hunting, bird watching, whale watching, concerts, sporting events, African safaris, traveling, and so much more. You no longer have to squint to see!
Do One Thing Every Day That Scares You Journal (under $20)
This journal has amazing, inspiring quotes with prompts to get you outside of your comfort zone. It is designed so you can skip around and do the prompt that inspires you that day. Here is an example of page one: "Behold the turtle. He makes progress only when he sticks his neck out" Question: "Today I stuck my neck out by:" and 3 lines for your answer.
100 Things To Do Bucket List Scratch Off Poster (under $20)
This scratch-off poster has 100 things you should do in order to knock them off of your bucket list. Anywhere from climbing a mountain, skydiving, or swimming under a waterfall. It also has some less adventurous items such as grow your own vegetables or go to a play. It makes it fun to try to scratch them all off!
50 States, 5,000 Ideas: Where to Go, When to Go, What to See, What to Do (under $20)
National Geographic shares the best places to go in every state; beaches, parks, Civil War battlefields, museums, dude ranches, swamp tours, and more. Each destination has interesting facts and tidbits to get you dreaming of your next trip.
Expanding Golf Trunk Organizer
Sometimes your adventurous side stays on the golf course. For the adventurer who plans on spending their retirement day on the greens, this expanding golf trunk organizer is large enough for gloves, snacks, tees, sunscreen, and 3 pairs of shoes and the compartments keep everything organized.
DIY Kit Gifts – Retirement Gifts to Keep Them Busy
Once you retire, you have a ton of time on your hands, so you better find a hobby or ten. These DIY kits have everything you need to create something spectacularly fun. Always wanted to be a winemaker? Dreamed of becoming a candle maker? Fantasized of brewing your own beer? All of your dreams can come true in retirement with these DIY kit gifts…
Make Your Own Candles – Candle Making Kit
This DIY candle kit has everything you need to make four scented candles with scent of lavender, coconut lime, cinnamon vanilla, and clean cotton. You can also use colors such as red, orange, lavender, or green. Plus, once you make the four candles, you can just get extra wax to continue to make more in the future.
Make Your Own Beer Kit (under $40)
This DIY Beer kit has the ingredients to make 5 gallons of delicious homebrew. This one is by Brewer's Best and makes a yummy American Cream Ale that is perfect for sipping but they have other options. It comes with yeast, bottle caps, malt extract syrup, priming sugars, spices, and more.
Make Your Own Hot Sauce Kit
This Hot Sauce Making Kit is the best one out there! It comes with everything you need to make 7 unbelievably tasty bottles of hot sauce: 3 glass bottles, 4 squeeze bottles, funnel, spices, gloves, pH strips, caps, peppers, labels, and more. It even has a Scoville chart so you can customize the heat to the level you desire. You don't need anything else unless you want to venture out and try your own made-up recipe.
Gin and Vodka Infusion Kit
This Gin and Vodka Infusion DIY Kit comes with 12 botanicals to create the perfect flavor of gin or vodka: rosemary, juniper, laurel, green cardamom, hibiscus, lavender, pink berries, rose petals, thyme, orange peel, oolong tea, and lemongrass. You can use the recipe ideas or create your own. You pour your favorite vodka or gin, add the desired botanicals, and let sit overnight for a unique flavor. Once you get into it, you may even become a professional and add some other flavors from your kitchen, and let's face it, retirement gifts should include alcohol in some way!
Make Your Own Wine Kit
This DIY winemaking kit has everything you need to make 5 1-gallon batches and each batch is done in under an hour with your own fresh fruit. Use your favorite fruit; berries, peaches, plums, or anything you can find! It is a blast to create something specific to your taste.
Retirement Gift Ideas for the Macho Man Who Likes to Work with His Hands
Men who work with their hands need something to do after retirement more that others. They love creating something unique and they don't mind getting dirty. These retirement gifts will keep the macho man in your life busy for days.
Complete Starter Guide to Whittling: 24 Easy Projects You Can Make in a Weekend (under $20)
When you retire, you have nothing but time. Why not create toys, gifts, trinkets, and crafts out of wood and twigs? This easy to follow guide teaches you how to whittle while starting off easy and progressing you to more advance techniques. You will be a pro in no time!
Making Poor Man's Guitars: Cigar Box Guitars, the Frying Pan Banjo and Other DIY Instruments (under $20)
This step by step guide shows you how to make cigar box guitars and other musical instruments with items you find. These not only are fun to make, but they look cool and you can actually play them.
Duct Tape Engineer (under $20)
Everyone knows Duct tape can do anything, but few of us have push it to its limits. The Duct Tape Engineer shows you step by step how to create masterpieces such as; boxes, desk, backpack, hammock, catapult, and more. This will keep you busy for months so you won't get bored after retirement.
Knife Making Kit
This knife making kit has everything you need to create a custom knife that fits perfectly in your hands. It will give you hours and hours of fun while you create it and a lifetime of use. This is the ultimate retirement gift for the macho man who works with his hands.
Wood Burning Kit (under $40)
This wood and leather burning kit has 97 pieces and allows you to design wood, solder, cut stencil, hot stamping, emboss fabric, and more. It is easy to use for beginners or experts. It has everything you need to make something beautiful, including a couple of pieces of wood so you can start right away.
Retirement Gift Ideas for the Home Body
Not all retirees want to tackle the world after retirement. Some want to lounge around the house and relax, so here are some retirement gifts to encourage that behaviour.
Book of the Month Club
With so much time on your hands after retirement, reading is a great way to pass the time. This Book of the Month Club sends you early releases of books at a much better price. You can pick your book preferences and skip anytime.
AeroGarden Herb Garden
I am obsessed with AeroGarden!! I used to kill every plant within a city block, but this thing makes it so easy even I can't kill it. It comes in several sizes so you can get a larger (or smaller one) and it has with seed pods that you insert into the holes, then you add 2 caps of the included plant food, and fill it with water. It even alerts you when it needs more water or plant food so it stays lush. Tip: in the event that one of the pods don't grow, you just reach out to them and they will replace the pods, no questions asked. After I retired, I started using herbs in everything because I suddenly had time to cook and this was a life-changer.
Personalized Decanter Set
Once you retire, you tend to drink a lot more because you no longer have to wake up early every day. A personalized decanter is a great way to make drinking booze fancier. This one has a beautifully engraved decanter and 4 engraved glasses.
Personalized Grill Set
Since retiring, I have been using my BBQ more than my kitchen. I think it is because I am more relaxed and cooking on the grill is more fun. This personalized grill set includes 2 skewers, spatula, fork, tongs, brush, 4 corn holders, and a case.
Hammock
Once you retire, you get to enjoy relaxing every day if you want. This hammock comes with a stand so you can pop it up anywhere you want and it is sturdy enough for up to 450 pounds so you can snuggle with your lover.
Mixed Media Art Set
Retirement doesn't mean you don't continue to go after your dream. Grandma Moses didn't start painting until she was 76 years old and now her paintings are hung in museums all around the world, so why not take up art? This media kit comes with 181 pieces to turn you into a Picasso; colored pencils, paints, watercolor cakes, oil pastels, blending stumps, paper, brushes, and so much more.
Croquet Set
Some of you may want to take up a sport during retirement, and some are a bit lower key. This croquet set is for both because it is a sport, but even lazy people can play it. The great thing about this set is each person's ball matches their stick so it is easy to keep track.
Booze Basket
You can always go for the standard gift of booze as a retirement gift and that is ok. But these baskets have delicious spirits and snacks and they have hundreds to choose from! Whether the recipient likes vodka, whiskey, beer, tequila, or something else, they have something for you here. For more boozy ideas, check out our Gifts for Drinkers.
Funny Retirement Gifts
These retirement gifts are for those with a sense of humor. Laughter keeps you young so share a giggle with those who are retiring. For more ideas, check out our Funny Gifts section.
You're Only Old Once by Dr. Seuss (under $10)
If you are looking for retirement gift ideas with some humor, check out You're Only Old Once by Dr. Seuss. It follows an elderly person being poked and prodded by doctor after doctor in the humorous and rhyming way Dr. Seuss always does.
Day of the Week Clock (under $40)
Once you retire, who cares what time it is? This clock allows you to forget about stressing about getting up at 6am. Instead, it just tells you the day so you know what day you are planning for golfing with the guys or book club with the girls. The first line of each day indicates midnight and the middle line indicates noon.
Retirement Wine Labels (under $10)
Celebrate retirement with these funny wine labels: "Congrats on being a quitter", "The legend has retired", "Sip, sip, hooray", and "Retired, not expired". Label the wine bottles that you give them, just give them the labels alone, or bring them to their party and put them on the bottles for some laughter.
F*ck I'm Bored! Activity Book for Adults (under $10)
This activity/puzzle book is not for the faint of heart, but if you have a sense of humor and a potty mouth like a sailor, then this is for you. It has Sudoku, coloring, word searches, dot-to-dot, mazes, math logic, word scramble, "Where the F*ck did the other half go", brick-by-f*ing-brick, and more. But warning: this contains MAJORLY bad language.
For more retirement gifts, check out our Gifts for Men section or our Gifts for Women. Or check out our gift guide on Gifts for 70-Year-Old Men.
Be sure to follow us on Facebook for daily updates on unique gifts for those who have everything!