1-Year Anniversary Gifts for a Girlfriend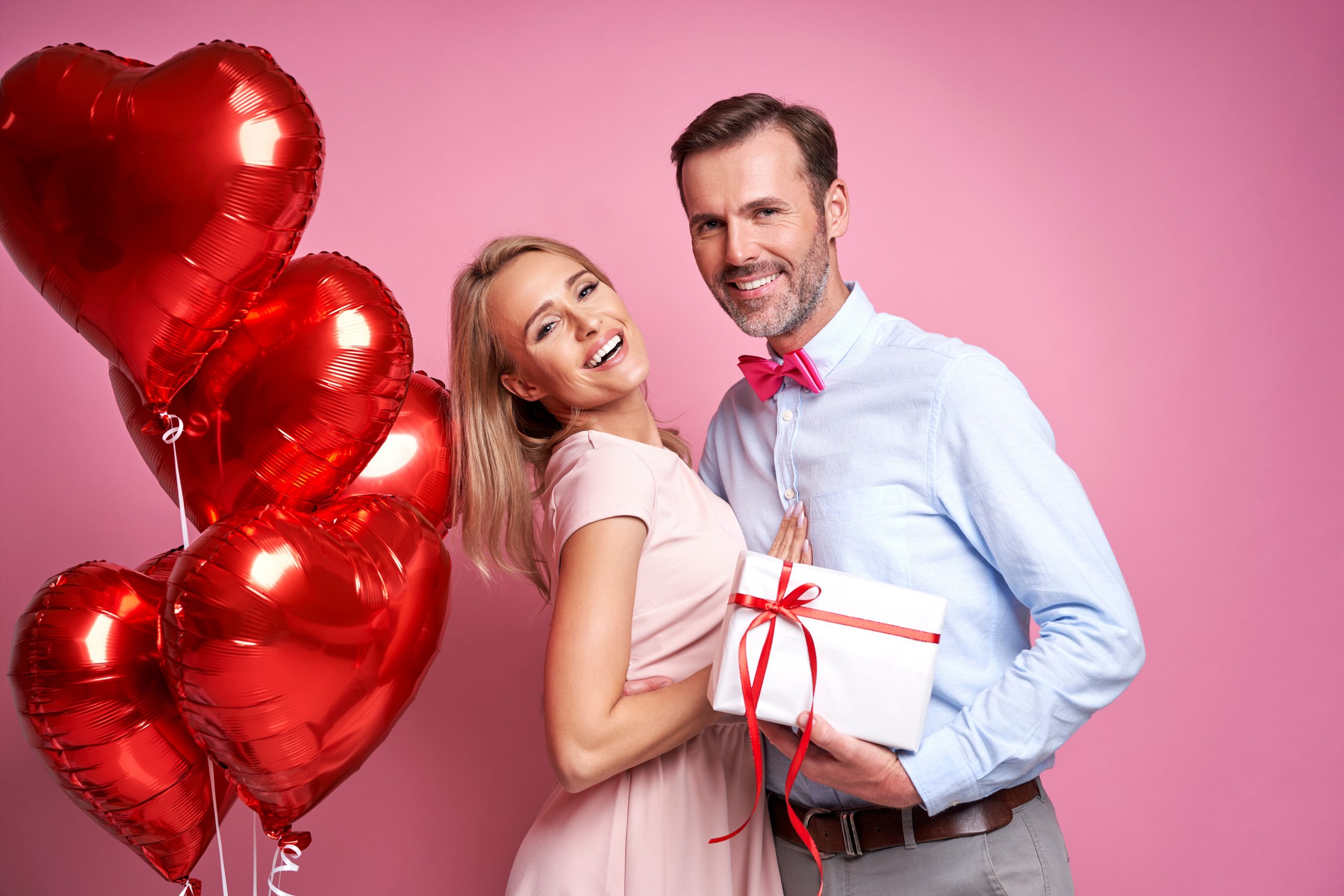 Dating can be both exciting and terrifying. It's never been easy to find that special someone who just seems to get you and who fills your life with joy. It's even tougher in this age of unparalleled connectivity when dating apps bombard you with so many choices that you can become overwhelmed. So if you've managed to connect with someone truly special and you're coming up on a year of dating, it's definitely worth celebrating – and that means finding the perfect 1-year anniversary gifts for a girlfriend is essential.
How can you show that special someone how much she means to you? Here are some cute anniversary ideas for a girlfriend that will help to ensure one year turns into two, and more.
Related: Relaxation Gifts for Her
Personalized Etched Bottle of Wine
You really can't go wrong with a crisp Pinot Grigio, a fruity Zinfandel, or a full-bodied Syrah to celebrate the day you first met, but if you're looking to take your grape-derived anniversary gifts for your girlfriend to the next level, a personalized etched wine bottle is sure to impress.
Label it with the date of your first encounter, both of your names, or a sentimental phrase like "True Love," and you'll melt her heart.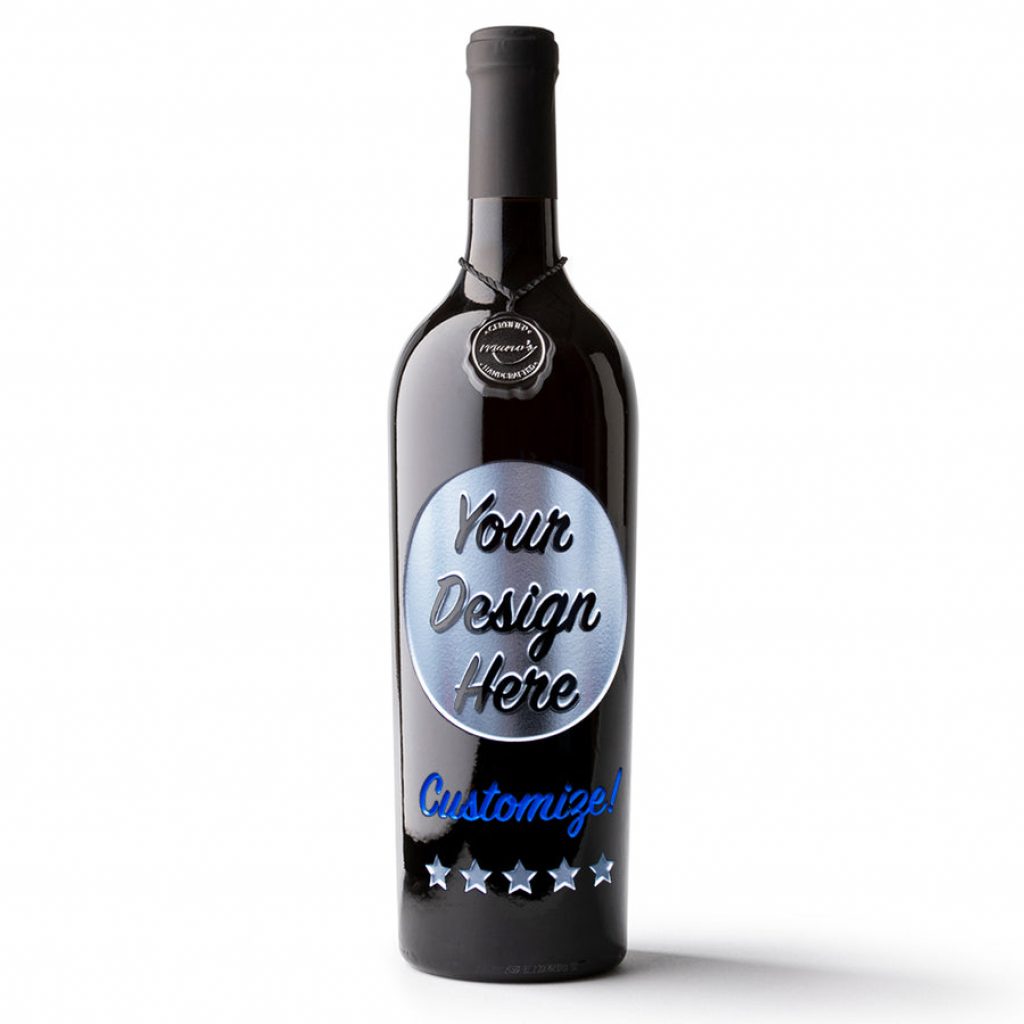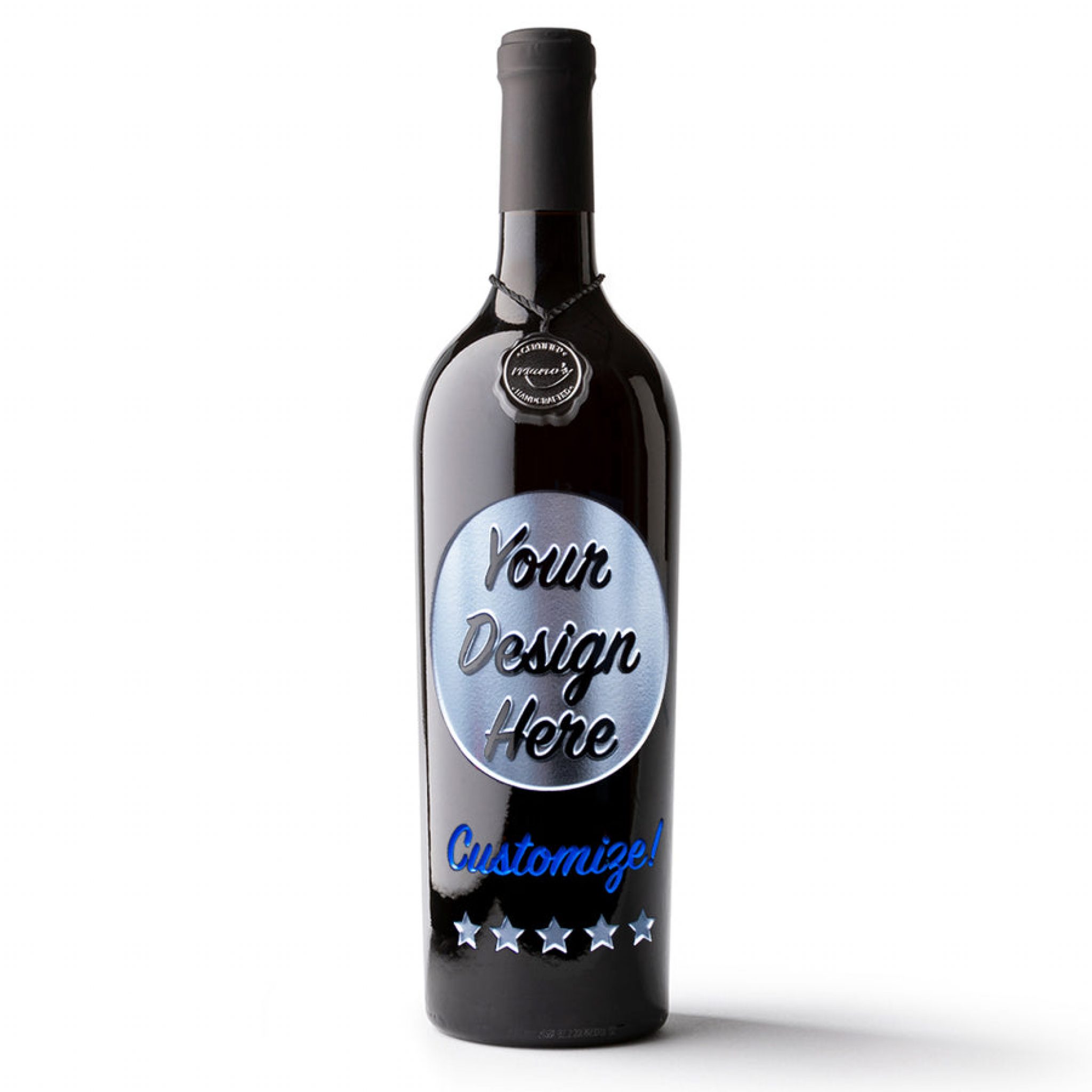 Related: Gifts for Women in Their 40s
Funny Coffee Mug, "Keep That Sh*t Up"
You know she's the best – and she knows it, too – but it never hurts to remind her in clever ways. When it comes to cute anniversary ideas for girlfriends, commemorate your first year together with this tongue-in-cheek coffee mug that thanks her for being the best girlfriend and encourages her to keep up the good work.
Big Blanket – World's Largest Blanket
True love might mean letting your girlfriend steal the blankets – unless you have an extra-large one big enough to cover the both of you (plus all of your friends). This 10'x10' throw is larger than your average king-size cover — big enough to fit a whole family underneath — or just two with a lot left over for cocooning and canoodling!
Like all great girlfriend anniversary gifts, it comes in a range of colors and prints so you can find your girlfriend's favorite and prove you pay attention. ** For even more options of colors and styles, get it directly from the company's website HERE. I have two of the Premiere Plus styles and I'm obsessed. I'm about to buy a 3rd just so I can have one in every room… or so I can build the world's biggest blanket fort.
Related: Gifts for Your Son's Girlfriend
Personalized Cartoon Portrait
Your love may be serious, but that doesn't mean one-year anniversary gifts for girlfriends have to be. With gifts like a personalized cartoon portrait, you can get about as silly as The Simpsons.
Imagine yourself and your girlfriend as part of the longest-running TV show with a portrait of the two of you on the famous orange couch, complete with a message of your choice, whether it features your names, the date, or a couple of heart-shaped donuts.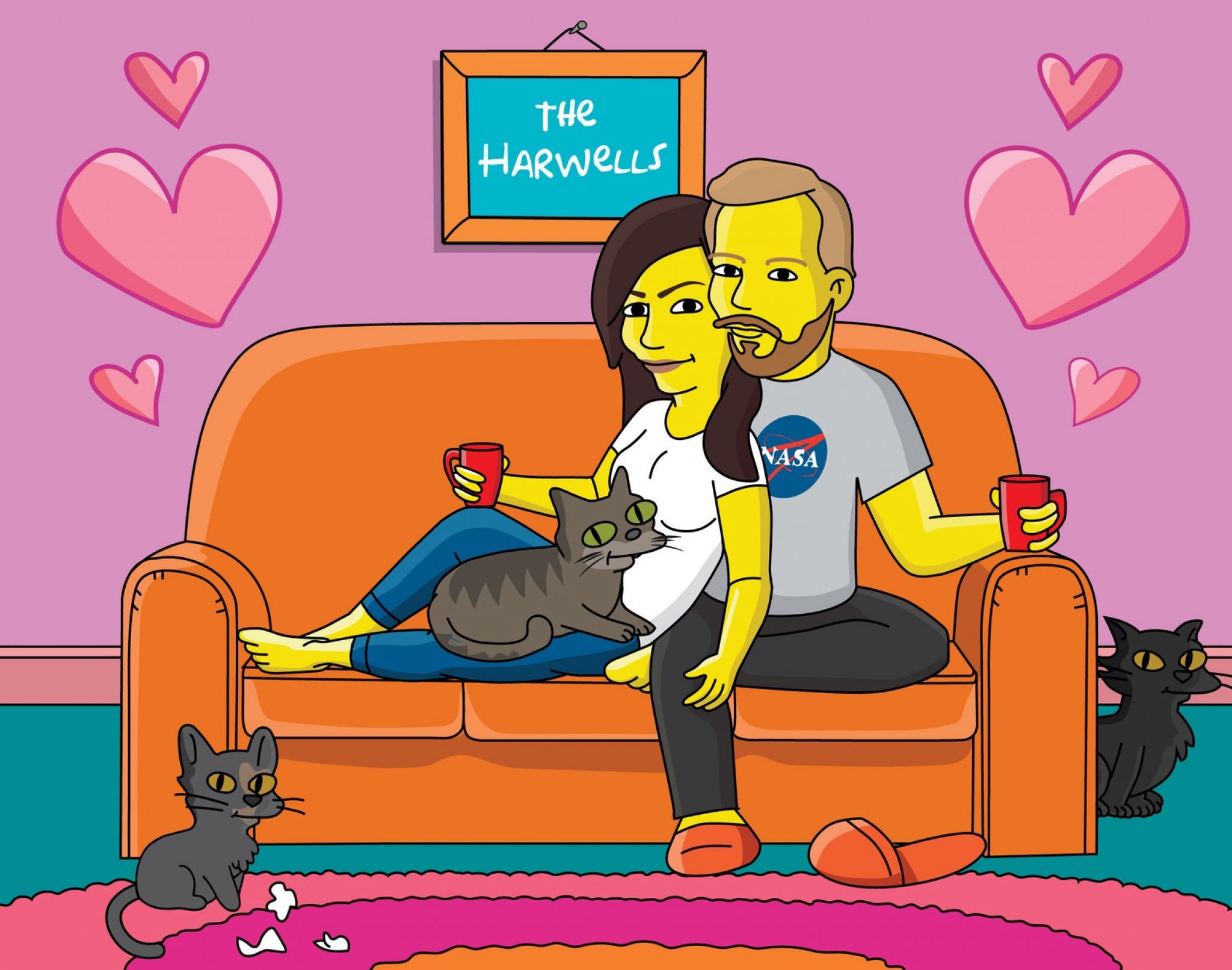 Create Your Own Reel Viewer with Memories
Remember the View Master toy you loved as a kid? If you're a child of the internet era, it might be before your time, but this classic toy featured a viewing box and cardboard slides that could be inserted and clicked through.
Now, you can relive the wonders of childhood with a custom personalized reel viewer, complete with slides made from your own pics. Just upload images to create custom reels for your special someone. As girlfriend anniversary gifts go, this is one-of-a-kind and truly unique.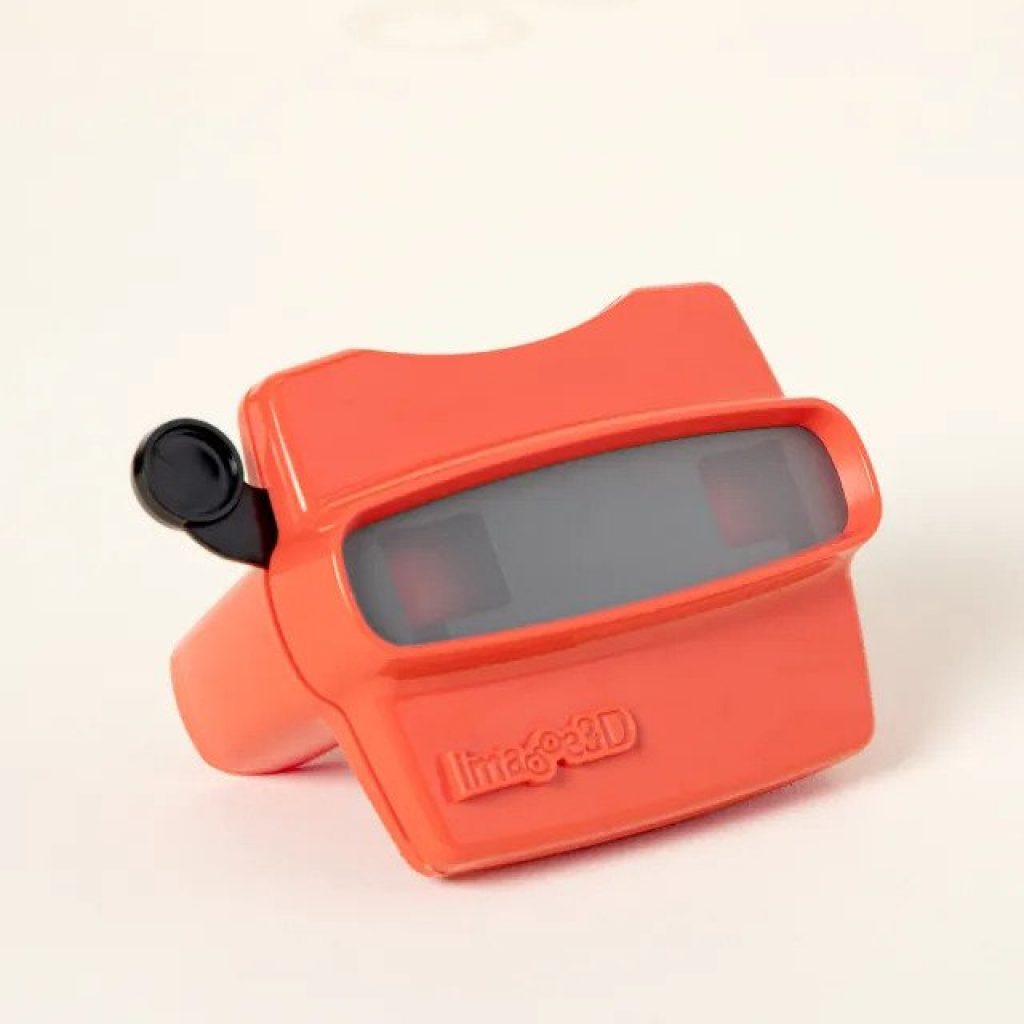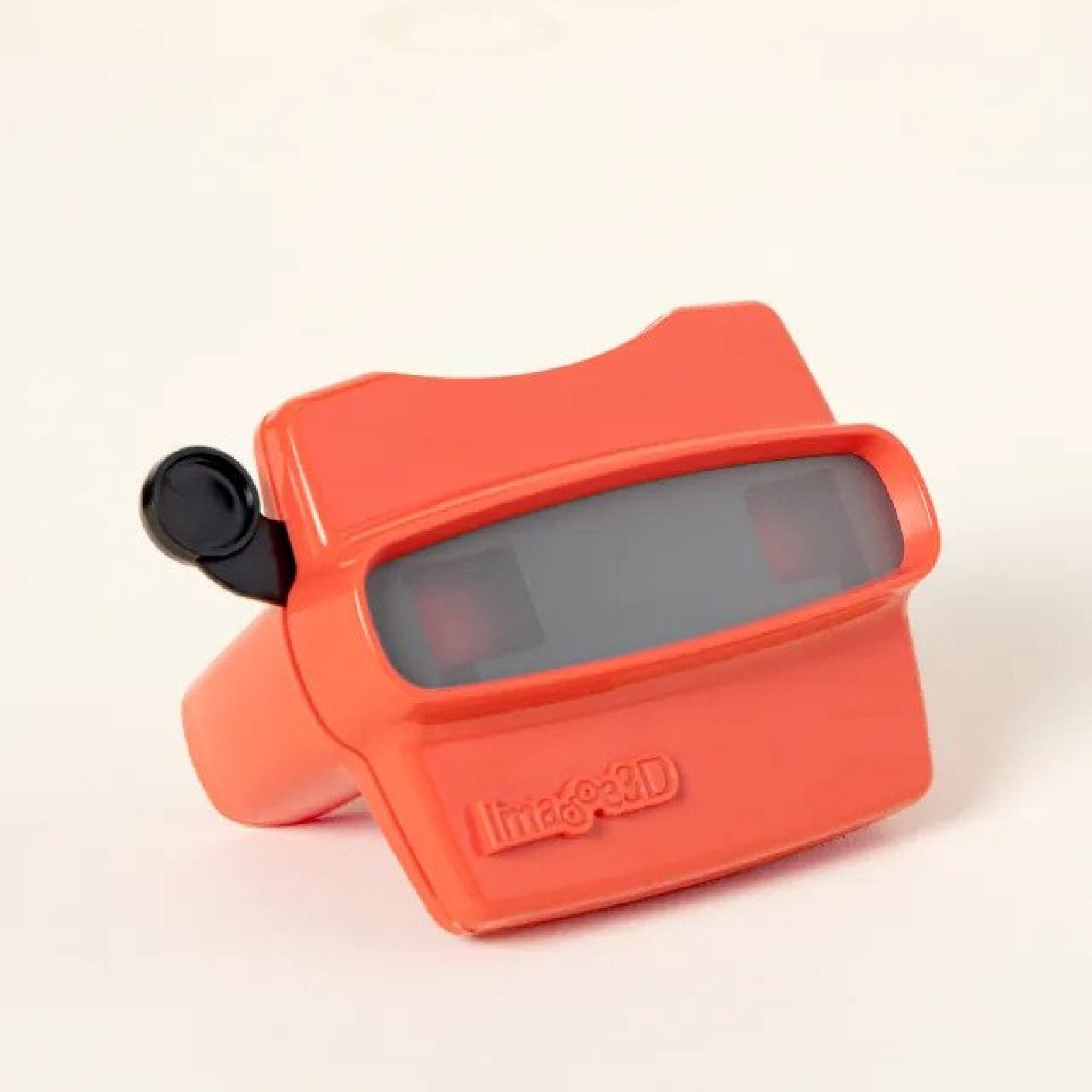 Funny Personalized Anniversary Socks
Socks, in and of themselves, are practical, if not very exciting gifts. That is, of course, unless you choose personalized socks that feature your face. Make it funny with a goofy pic that she can wear around the house or go sentimental with a favorite snap of the two of you together that she can show off to family and friends. If you are looking for funny 1 year anniversary gifts for a girlfriend, you can't go wrong with these.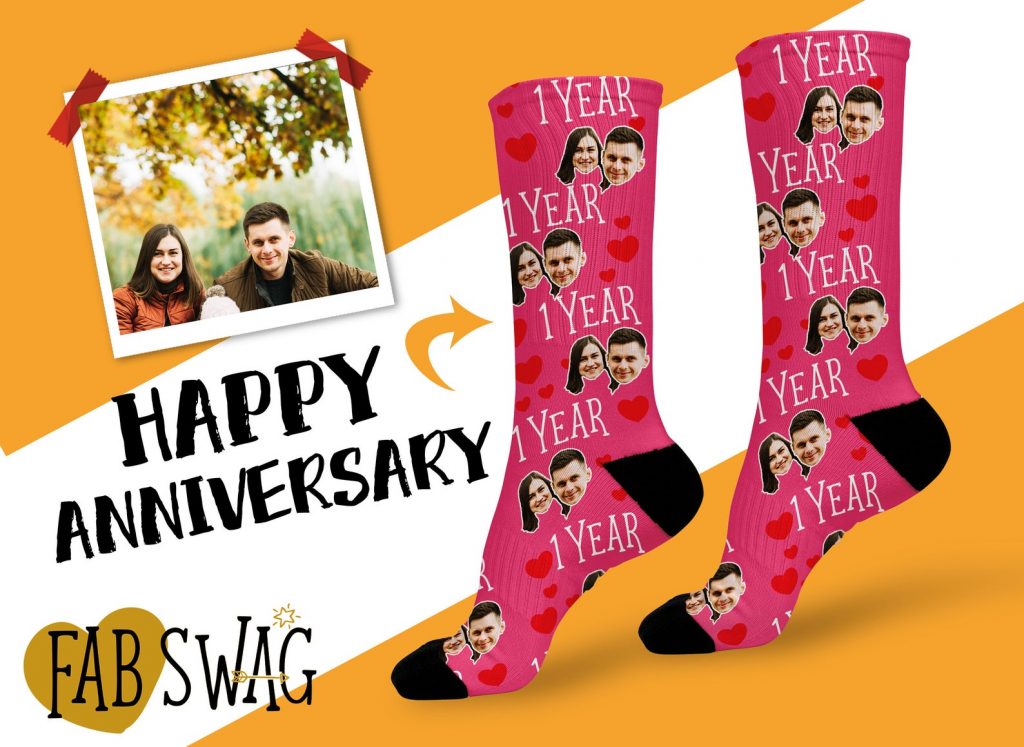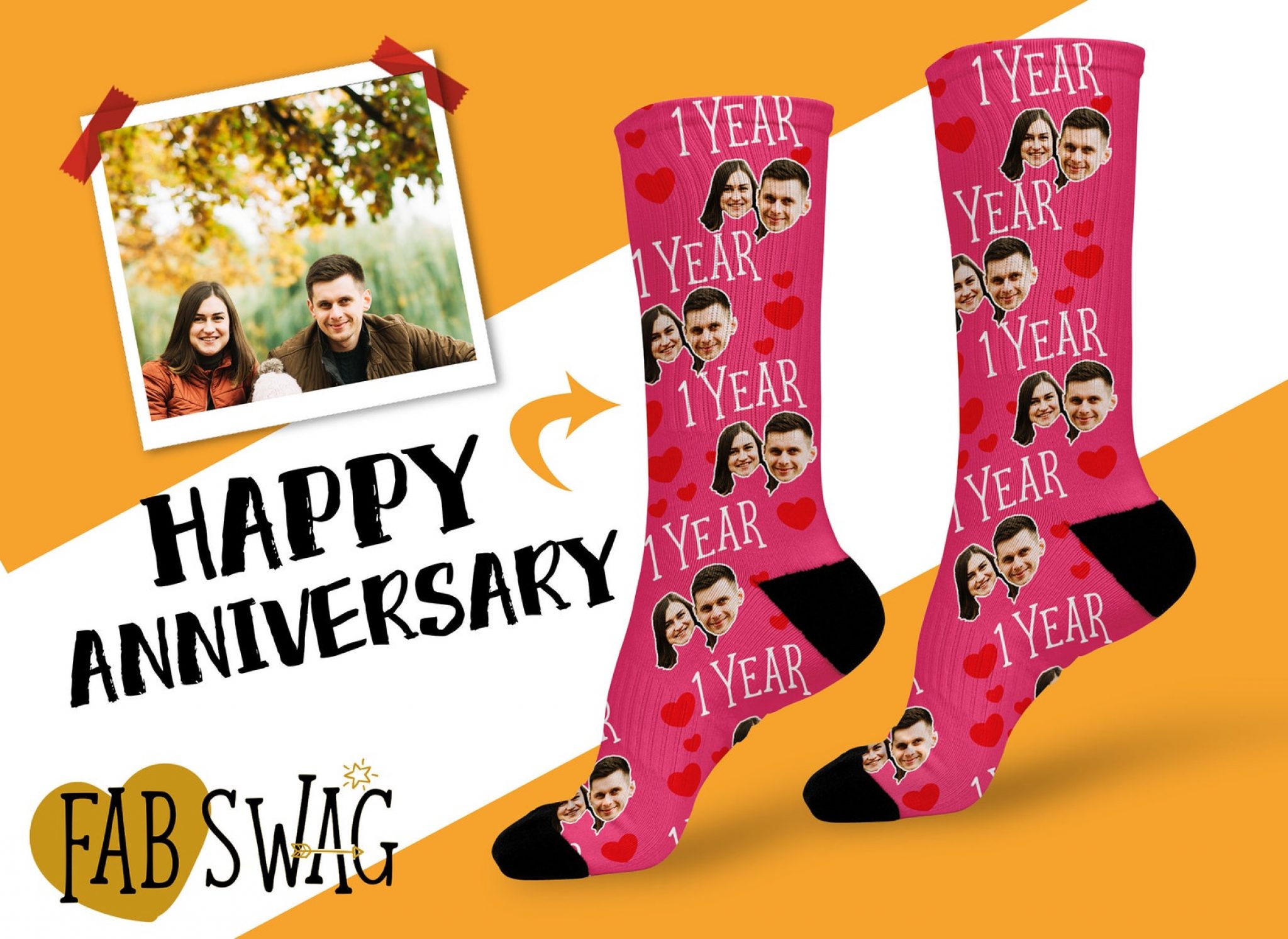 Personalized Puzzle
A framed photo is fine, but you need to up your game when it comes to one-year anniversary gifts for a girlfriend. Instead of framing a favorite pic of the two of you, turn it into a 500-piece puzzle you can put together for a fun date night at home. You can even add custom text, like the date you met or an anniversary message.
The Adventure Challenge for Couples
You'll never have a dull night when you tackle the many couple's adventure challenges in this fun and romantic book. If your lady loves spontaneous anniversary gifts, this one delivers in spades, whether you're baking a pie while blindfolded, heading to the bookstore to search for favorite childhood books to read to one another, or creating a memory box to preserve mementos of your relationship.
Just flip to a page, scratch off a challenge, and get to making new memories! It makes a romantic anniversary gift you can do together.
Personalized Light Box
The light of your love burns bright, and this customizable light box can put the embers of your romance on full display. When it comes to cute anniversary ideas for girlfriends, this handmade, wooden box featuring heart cutouts is a perfect way to shed some light on your true feelings. The fact that you can customize with a monogram, message, or date to shine onto the wall when the light is on serves as icing on the cake. Plus, it creates a sexy ambiance that you can enjoy together while cuddling.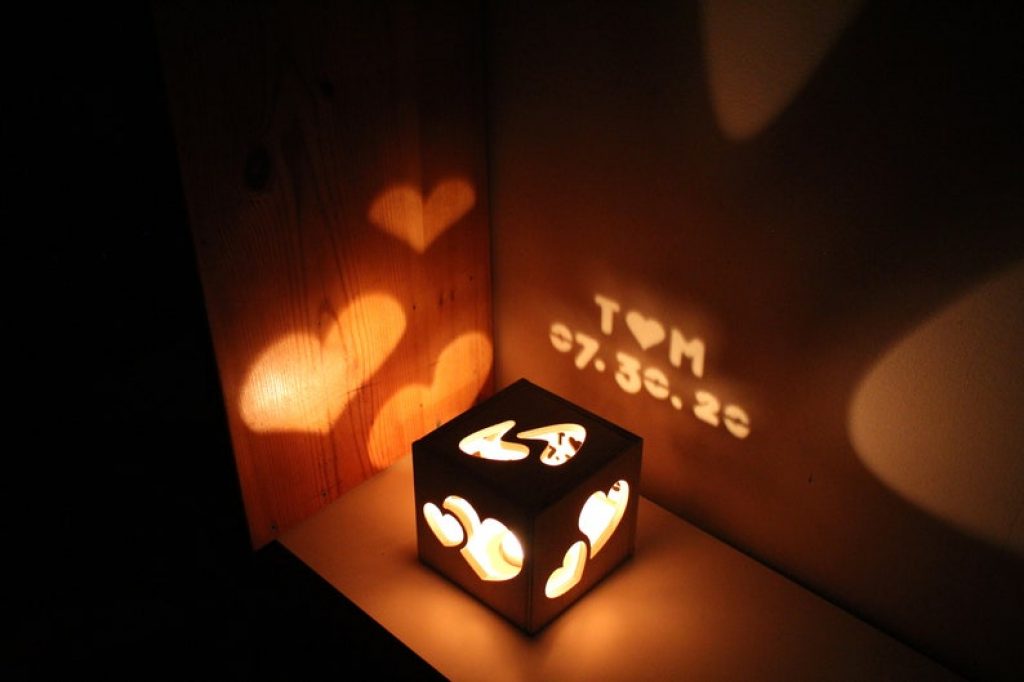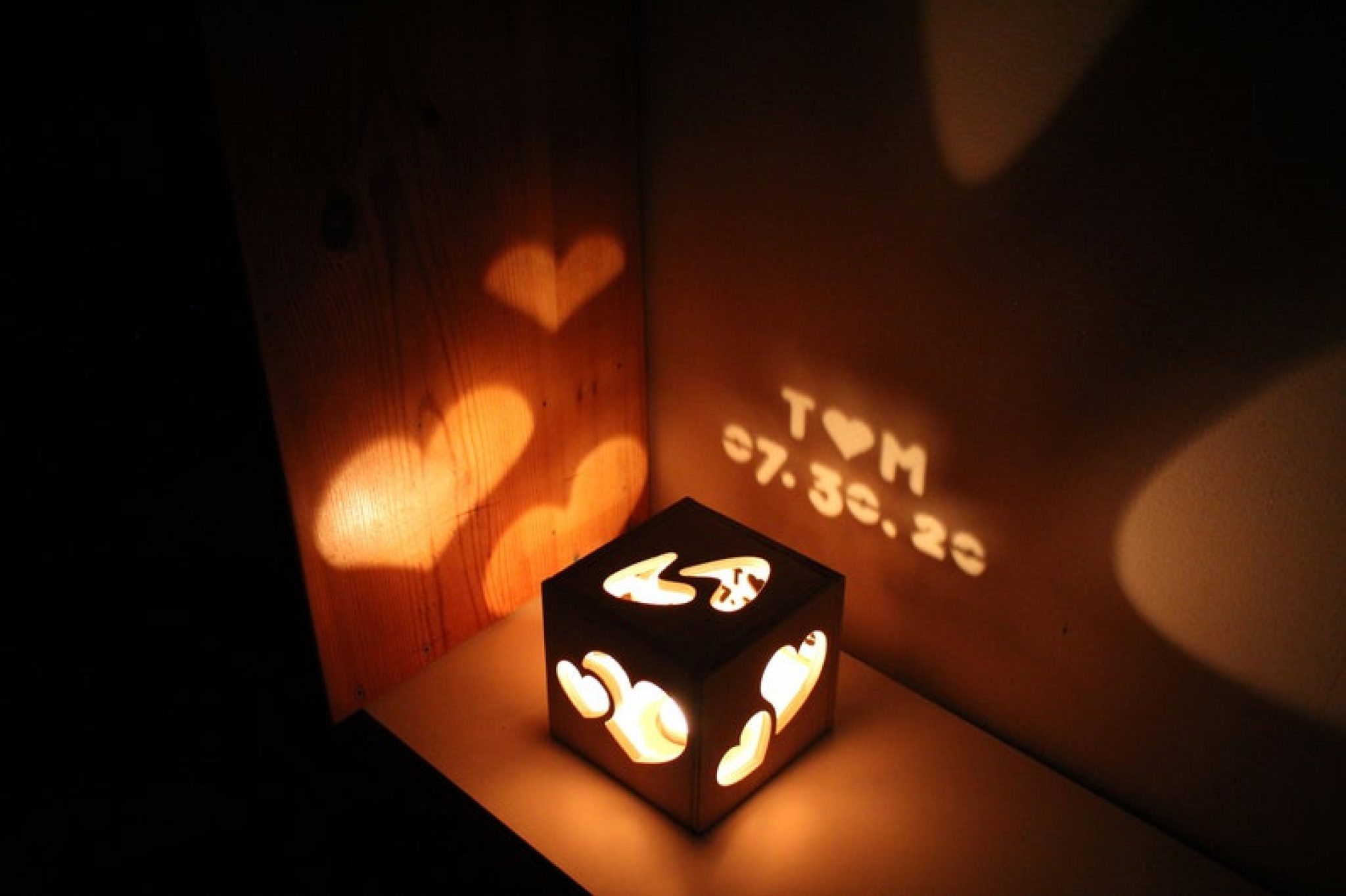 Wooden 3D World Map with Push Pins
Whether travel is already a major part of your relationship or you're planning the sights you want to see with the one you love, experience gifts like travel are ideal. It's also fun to see where you've been. This wall map lets you document every excursion and dream destination with push pins that you and your sweetie can add over time. I have it on my wall and it's one of my favorite things that I own.
Personalized Make a Mixtape
Digital music might have made mixtapes obsolete, but if you're the type that likes sentimental gifts for girlfriends, you can get your nostalgia on with this cute, wooden cassette replica. It turns your analog love into digital music with a QR code on the back that links to a custom playlist on your streaming platform of choice. You can also personalize the tape with names, dates, or a note.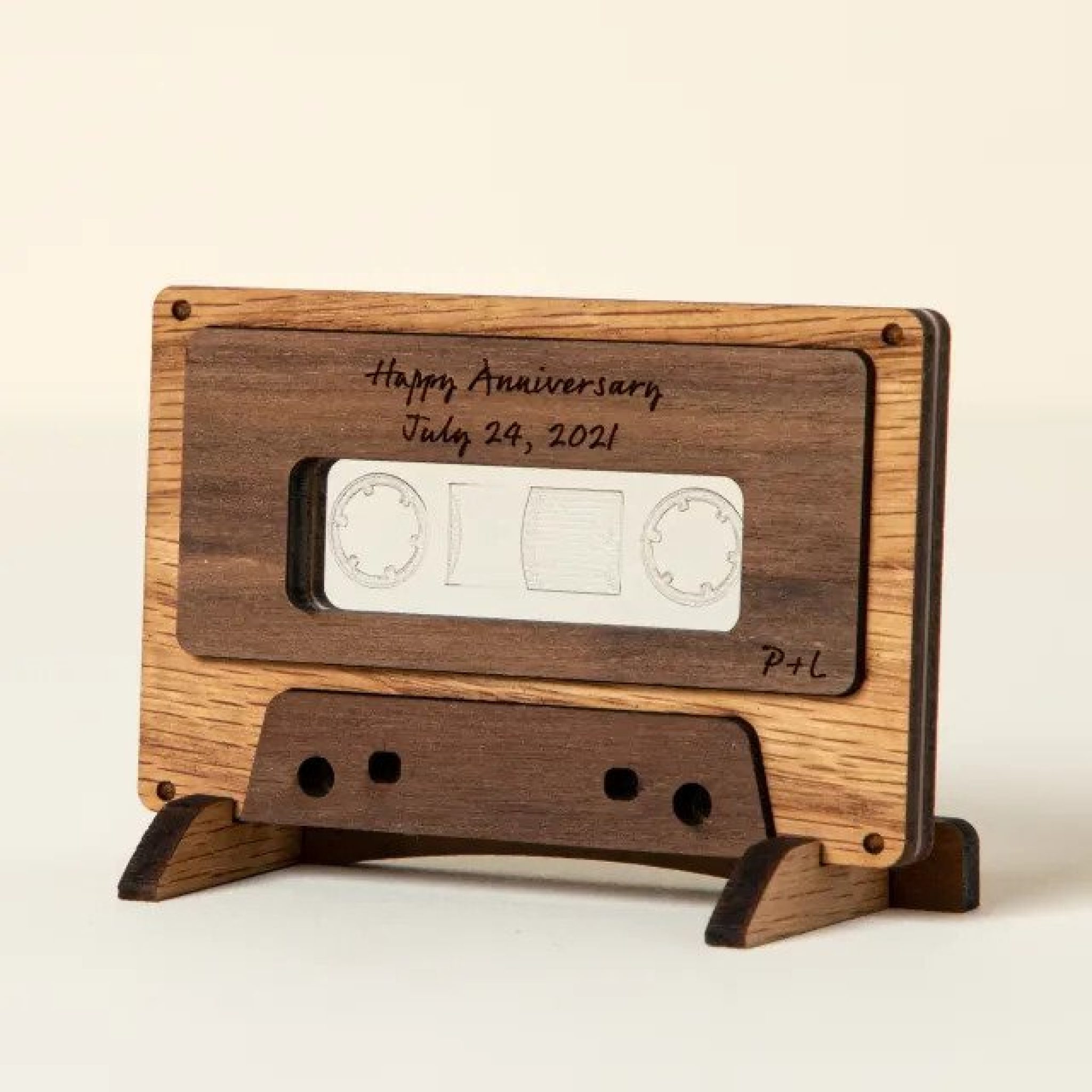 Ultimate Journeys for Two: Extraordinary Destinations on Every Continent
You may not be on a 5-year honeymoon like the couple that wrote this book, but if you're looking beyond 1-year anniversary gifts for a girlfriend, this travel guide might just be the gift that keeps on giving, providing outstanding ideas for romantic vacays with your favorite travel partner.
Champagne Toppers for Mimosas
Does your lady love to sip champagne and OJ on lazy Sunday mornings? Ordinary gifts are nice, but if you're looking for that special cherry on top, don't forget the champagne toppers. This set for mimosas includes five non-alcoholic flavors, including blood orange, mango, and mandarin mimosa mix, as well as raspberry and grapefruit Bellini. It's thoughtful, tasty, and just the ticket to kick off your weekend brunch right.
Variety Gift of the Month Club
Monthly subscription boxes make for great one-year relationship gifts, but what if your girlfriend has a ton of interests and you just can't choose? Variety Club solves your problem with the option to pick a new loot box monthly. There are over 40 subscription services to choose from.
Surprise your lady with wine one month and coffee the next, followed by bacon, cupcakes, beer, cookies, movies, pasta, PB&Js, or whatever floats her boat. Choose from 3, 6, or 12 month subscription options.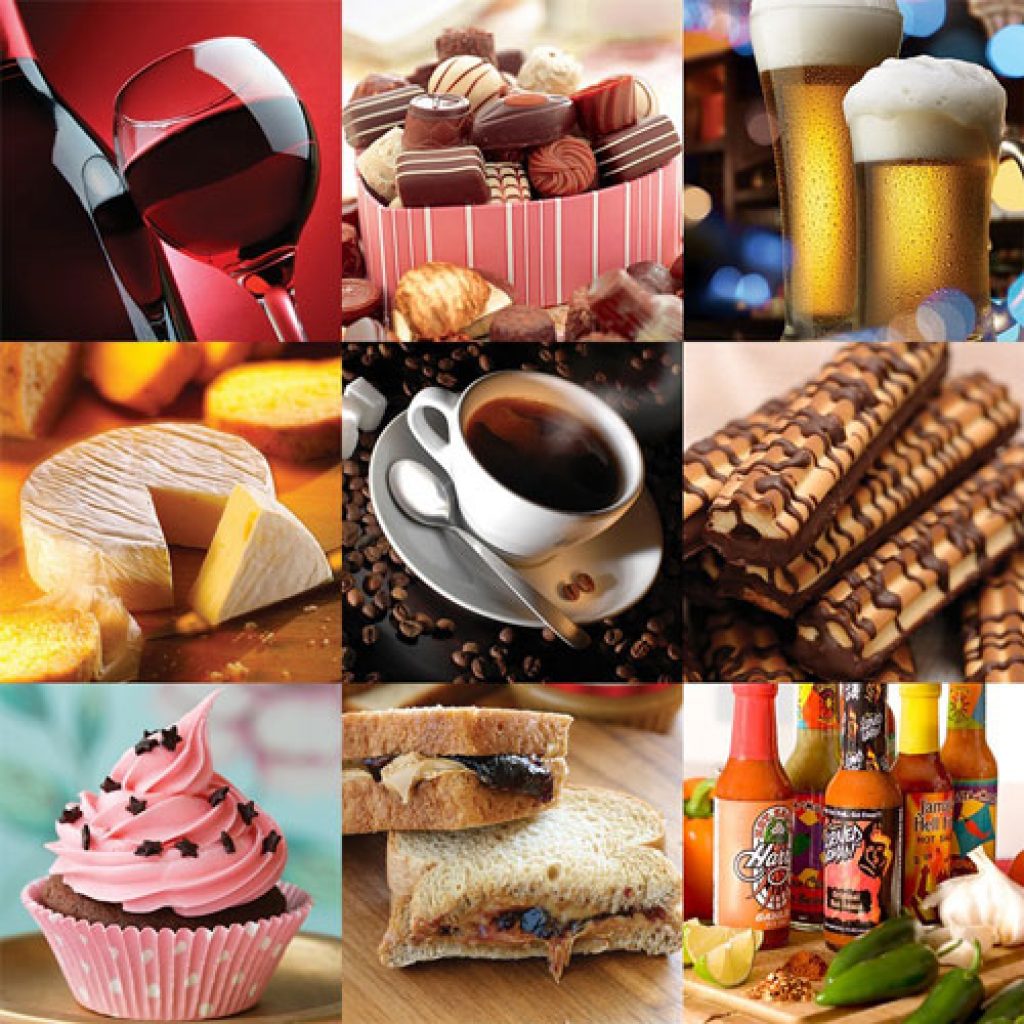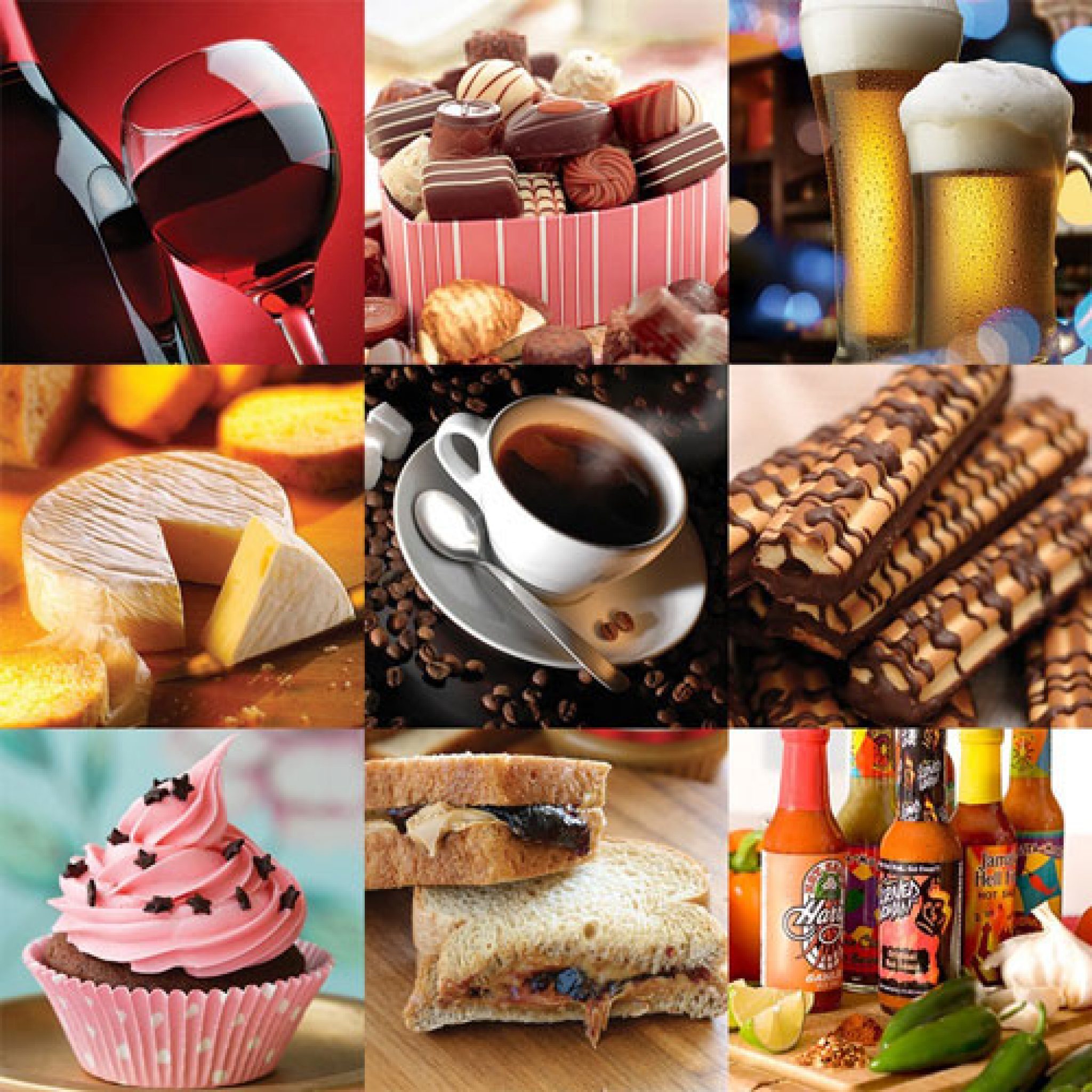 Personalized "Reasons Why I Love You" Wooden Puzzle
Sometimes the reasons behind a great love are a mystery. With this clever 1-year anniversary gift for a girlfriend, you can spell it out. Each puzzle piece features a favorite trait or moment that made you fall more madly in love. Tell her she's beautiful and kind, that she opens your mind and your heart, that her penmanship is outstanding, or that she's a master of selfies. Point out her dazzling smile or infectious laugh or the fact that she's incredibly forgiving. It's like 12, 20, or 32 girlfriend anniversary gifts in one — depending on the number of puzzle pieces you choose.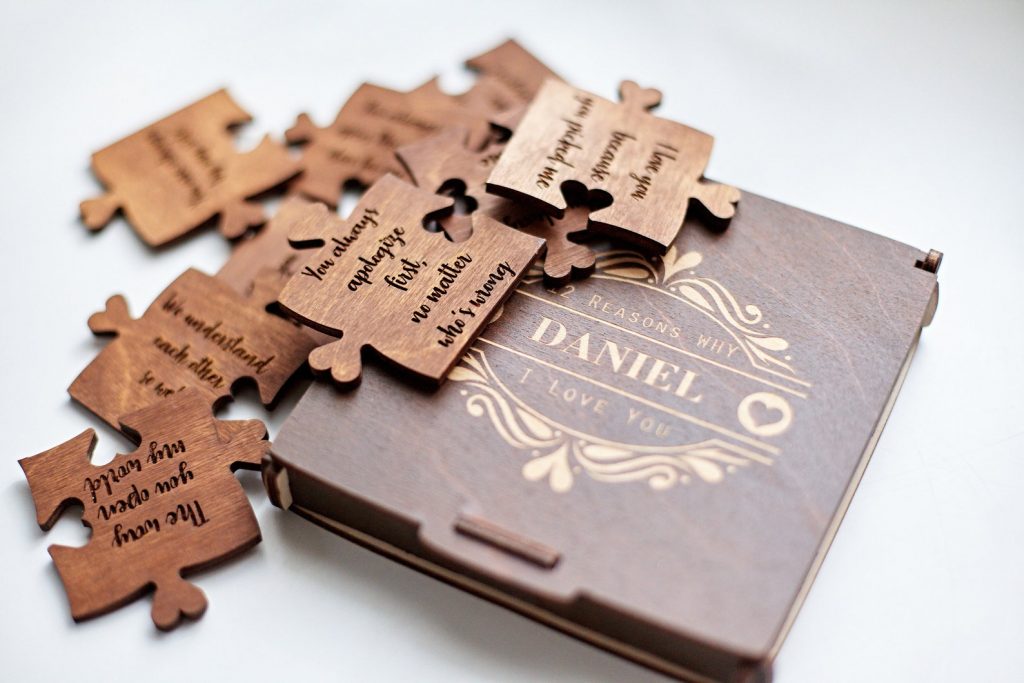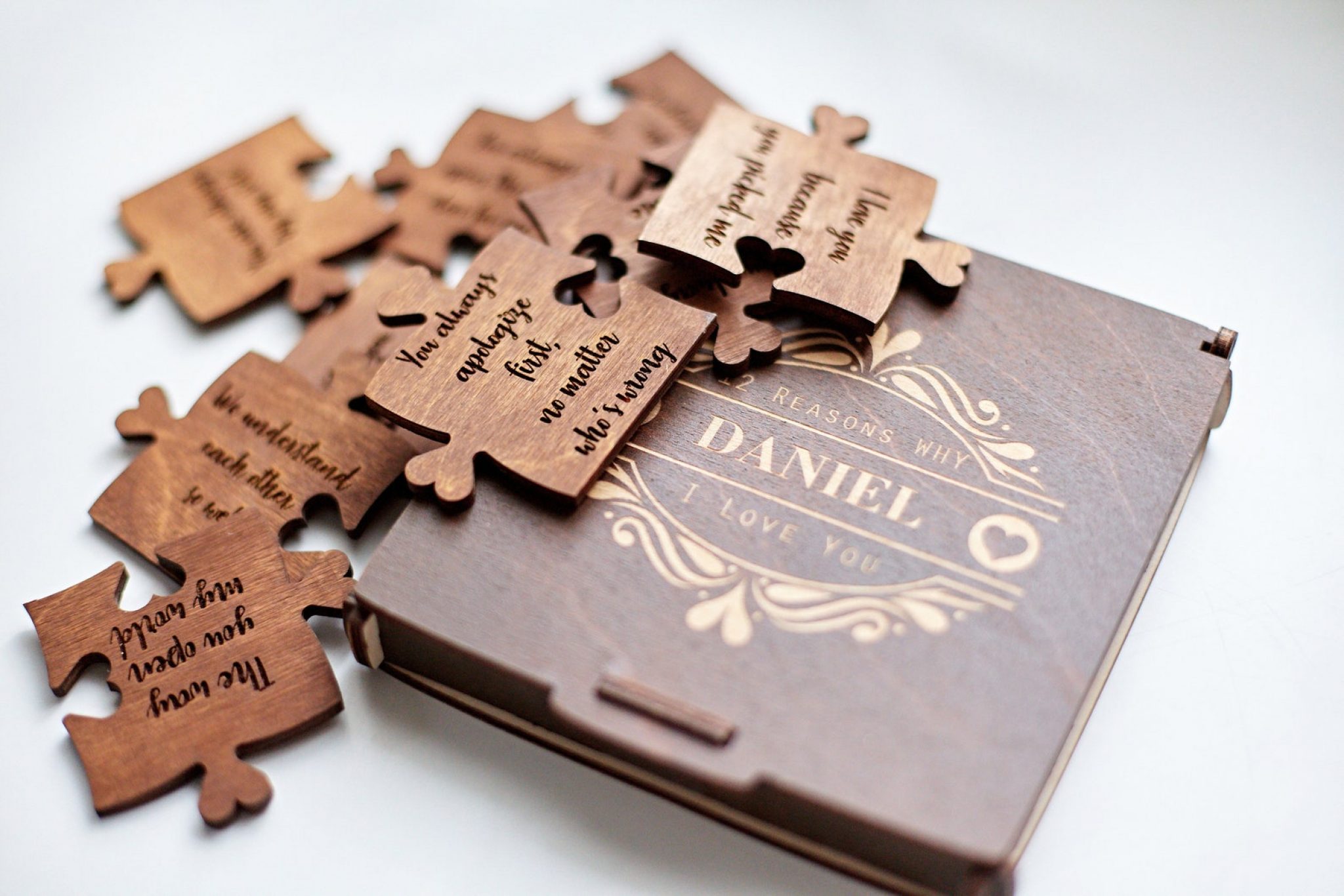 Romantic Adventure Experience Together
What can you get the girl who has everything? Perhaps the perfect 1-year anniversary gifts for her aren't nouns, but verbs. An experience gift could be as versatile as wine tasting, an underwater adventure, a private flight, or a date night in a city you love (or one you've never visited before). You can buy now and book at your leisure, with no expiration date.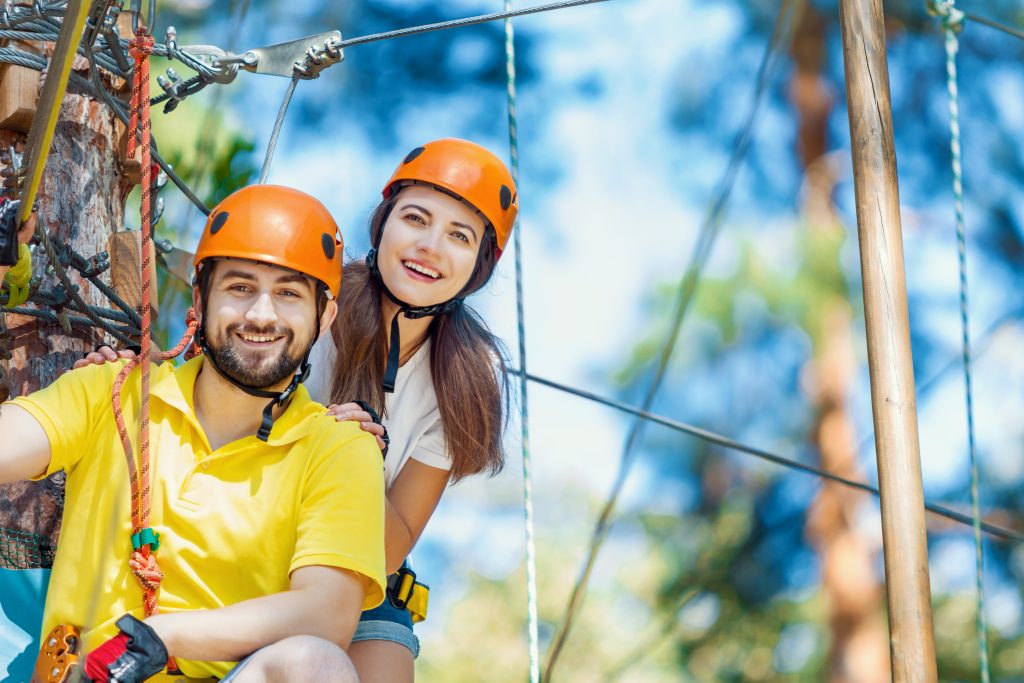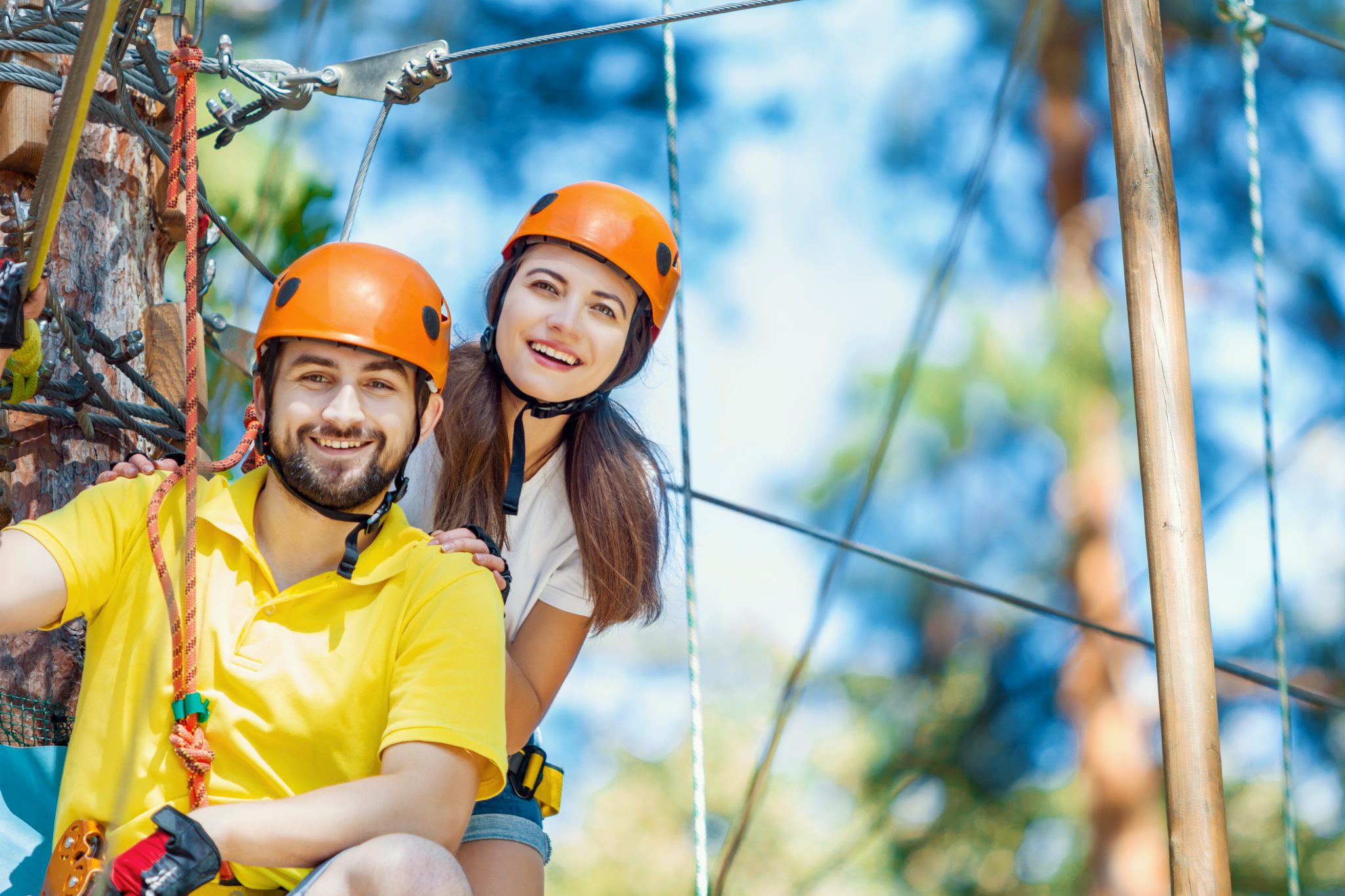 TheraBox Subscription
Girlfriend anniversary gifts that deliver self-care essentials are a thoughtful way to show your love. This monthly subscription is like therapy in a box, with products curated by actual therapists for a fraction of the cost of the value. They could include skincare products, essential oils, and bath and body supplies, as well as journals and mindful activities designed to ease stress and pamper the body, mind, and spirit. It's a holistic gift that's sure to help busy, modern gals relax.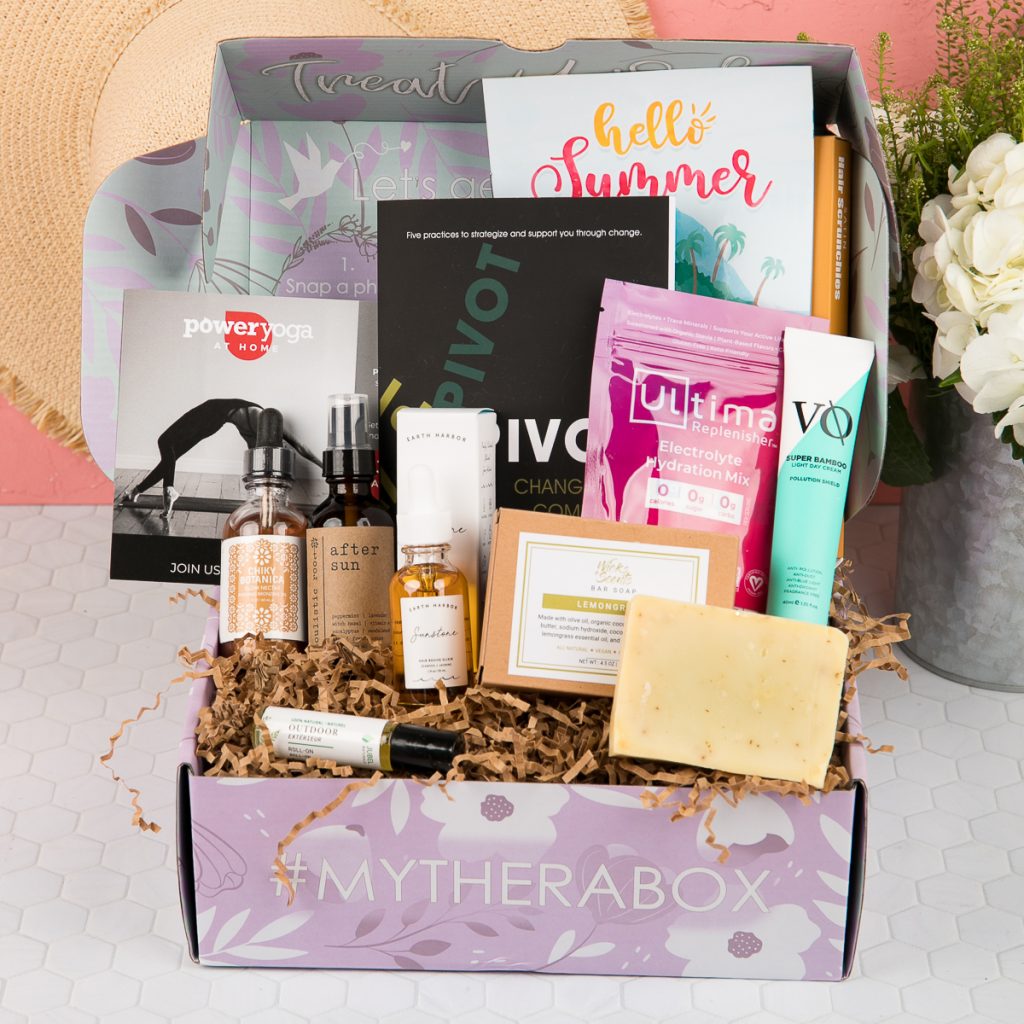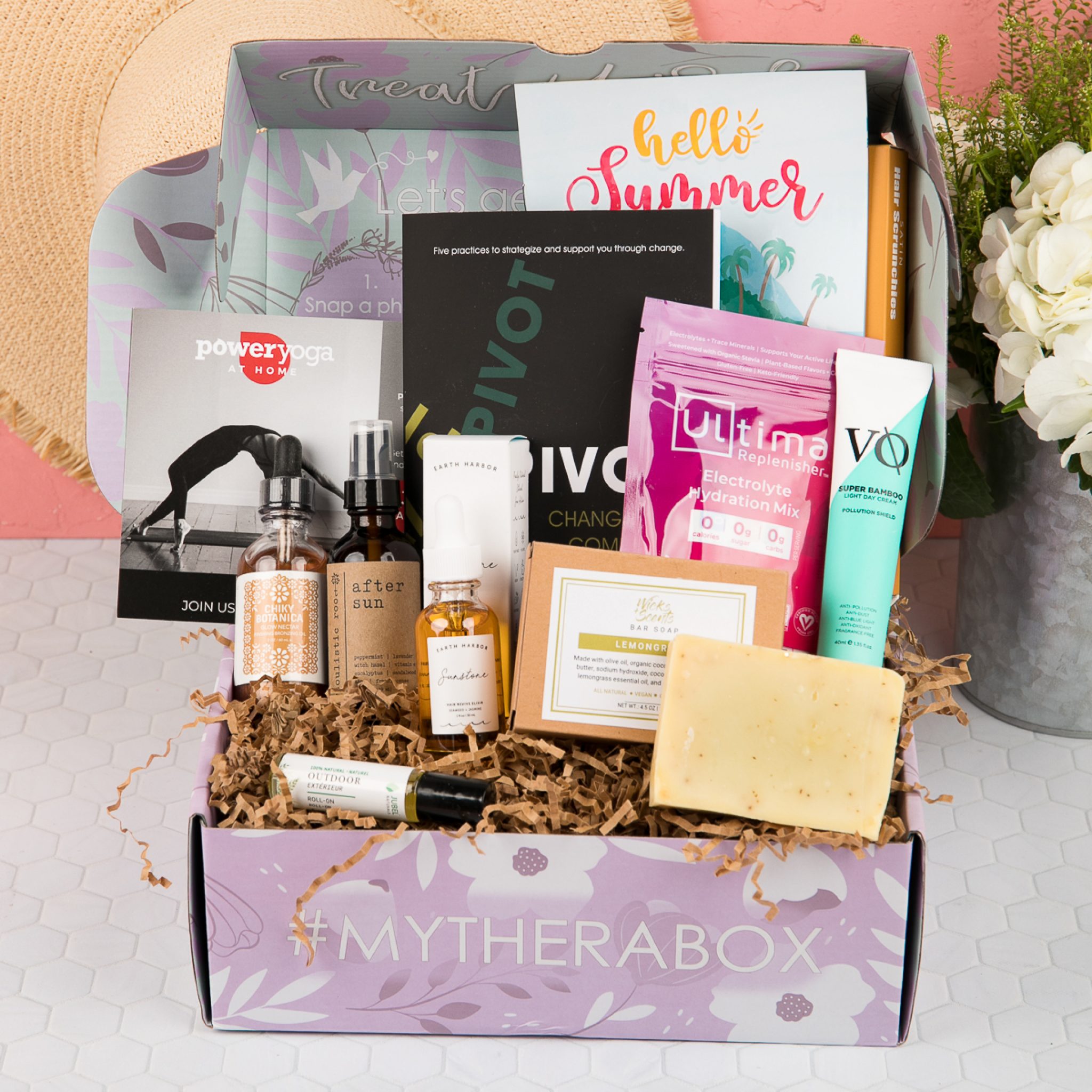 What I Love About You – Fill in the Blanks Book of Love
If someone asks what you love about them, your mind may draw a blank. This book cleverly guides you with prompts like "I love how you _____ my _____", "You have the greatest taste in _____", and "I am kind of obsessed with your _____", for example. In other words, it's a foolproof way to show your girlfriend why you love her with pages of personalized gifts.
Personalized Night Sky When We Met
You're sure to impress your girlfriend simply by remembering the date when you first locked eyes and knew it was true love. Raise the bar with one-year dating anniversary gifts for her that put the stars in her eyes — or at least on her wall.
This beautiful wooden board chronicles the night sky that was hovering over the two of you as you shared your first date, your first kiss, or any other pertinent first, along with a date and location.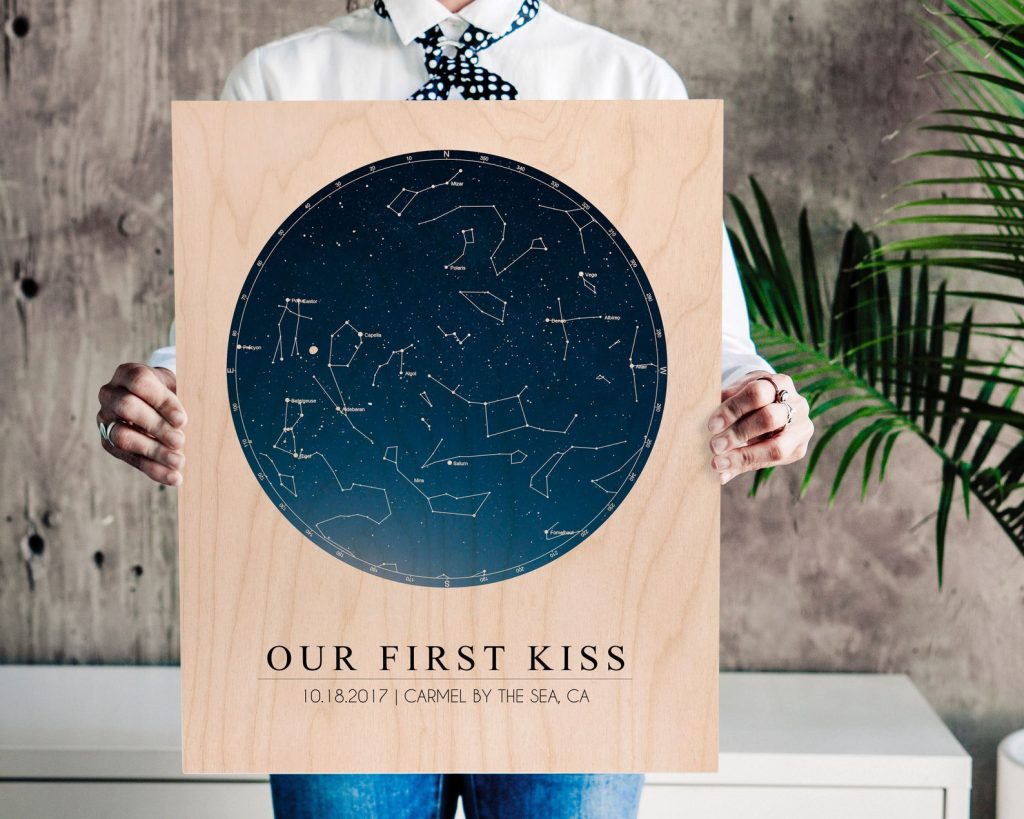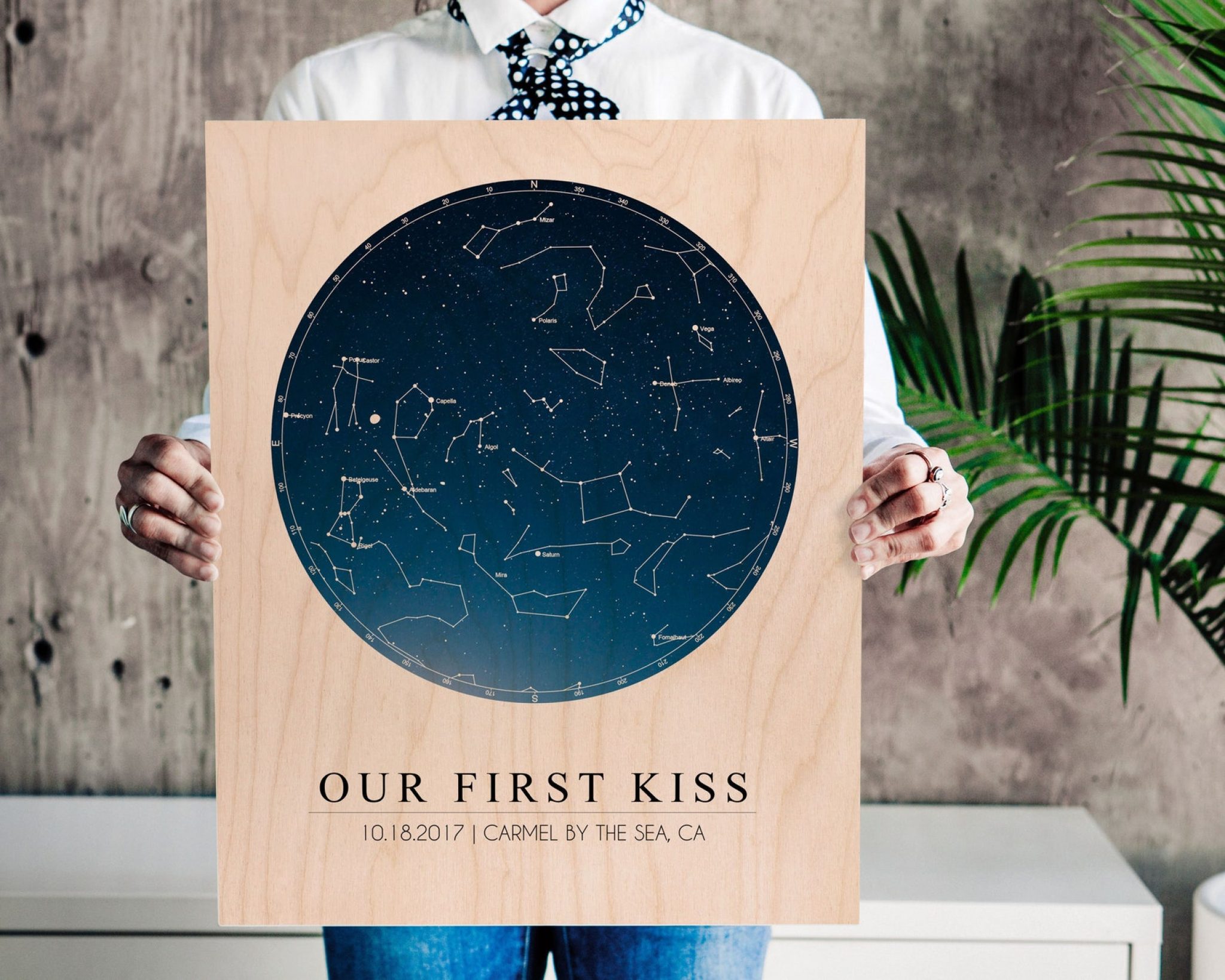 Treasure Chest of Fun
Although you're still in the honeymoon phase, you don't want to rest on your laurels, so choose intimate one-year relationship gifts that go beyond sexy lingerie. This gift box features 12 tiny scrolls featuring date night ideas, as well as 12 more that spell out exactly what intimate favors you'll do for her.
They're all contained in a beautiful, wooden box with a floral motif that she can keep on her nightstand and dip into when the mood strikes.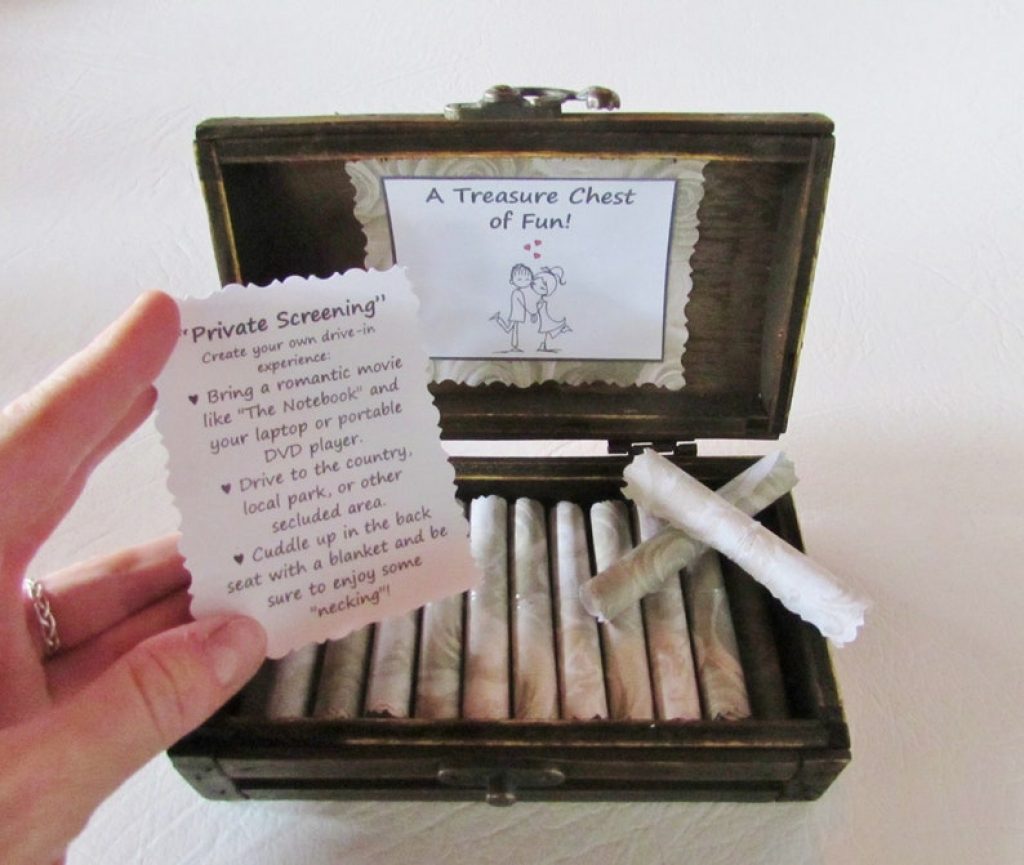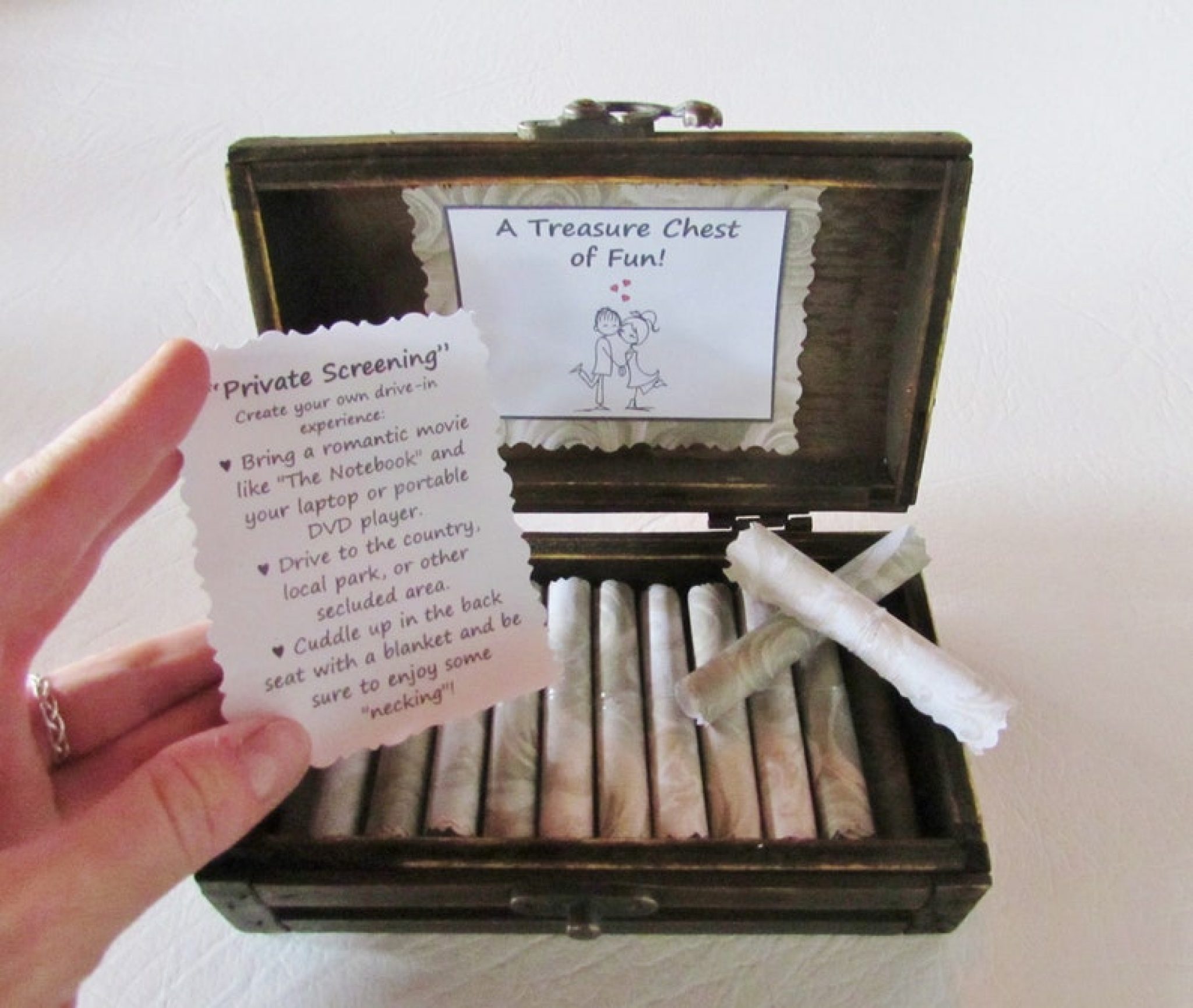 Personalized Prince and Princess Portrait
You may be more Bonnie and Clyde than Cinderella and Prince Charming, but at least you can pretend with this personalized portrait that makes you look like a fairy tale couple (even if you're actually partners in crime).
As personalized anniversary gifts go, a portrait of the two of you riding a horse or sitting on thrones in medieval garb is certainly off the beaten path, a unique anniversary gift that's sure to make for a fun conversation piece.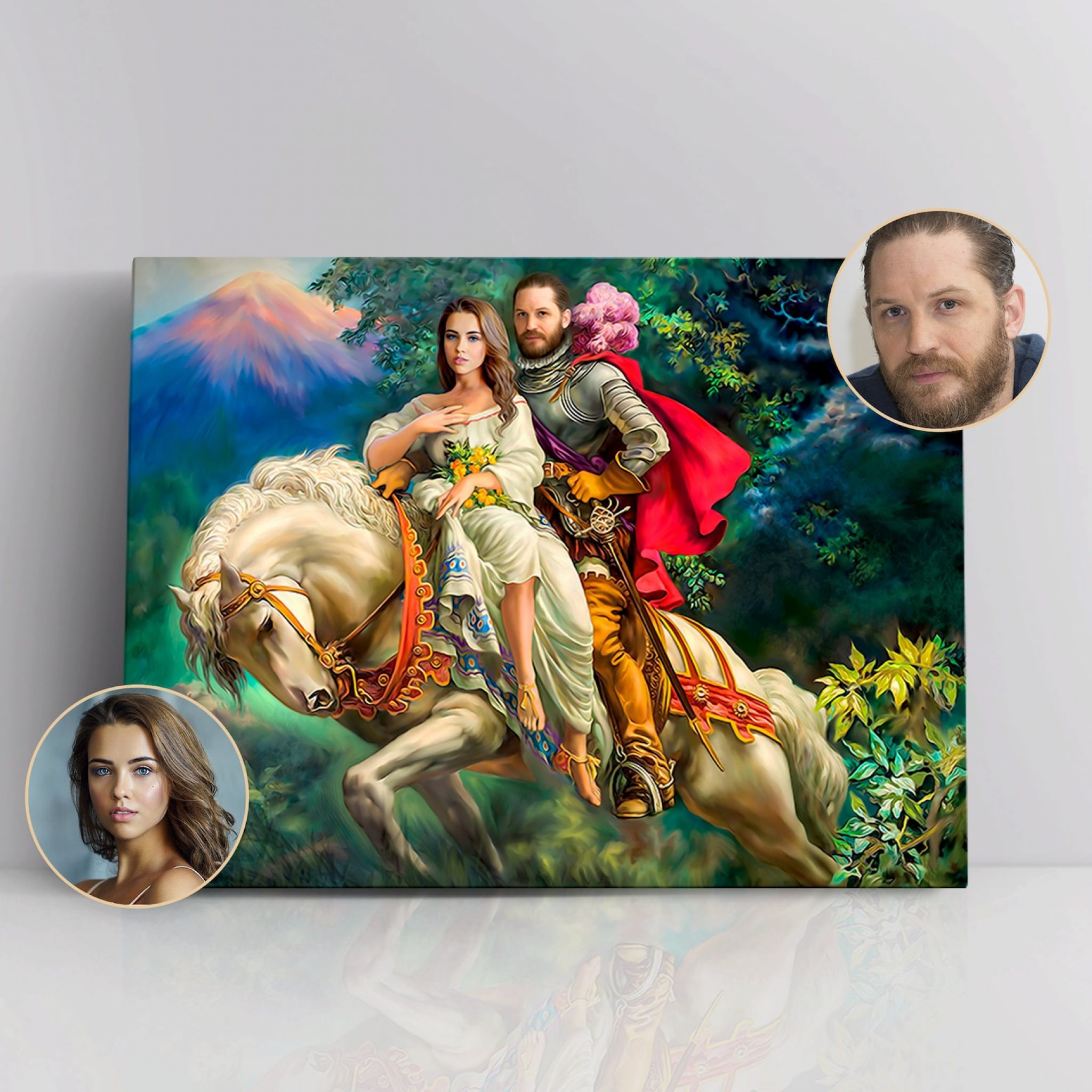 Bucket List Journal
Whether you want to jump out of a perfectly good airplane, swim with sharks, or write a book together, this bucket list journal helps you get your #RelationshipGoals down on paper. There are even prompts like why you want to do it, what you need to do to make it happen, and plenty of space to chronicle how it finally came about. Girlfriend anniversary gifts that help you plan a future together are a sweet and hopeful way to celebrate one year together.
Couples Bucket List
Bucket lists often feature lofty goals, but maybe you're looking for girlfriend anniversary gifts that offer a little more immediacy. This clever pack of 100 date night idea cards leans more Netflix and chill than skydiving or climbing Mt. Everest, with options like letting her choose an ingredient to build a meal from or writing down your favorite movies and then watching them together.
Exotic Truffles by Vosges Chocolate
For goodness' sake, do not phone in critical 1-year anniversary gifts for a girlfriend by picking up cheap chocolates at the grocery store! Opt instead for beautiful, exotic, gourmet truffles that come in flavors like toasted curry and coconut, macadamia and Cointreau, dulce de leche and strawberry, and more. These chocolatey gifts are a feast for the eyes and the mouth and they are my absolute favorite.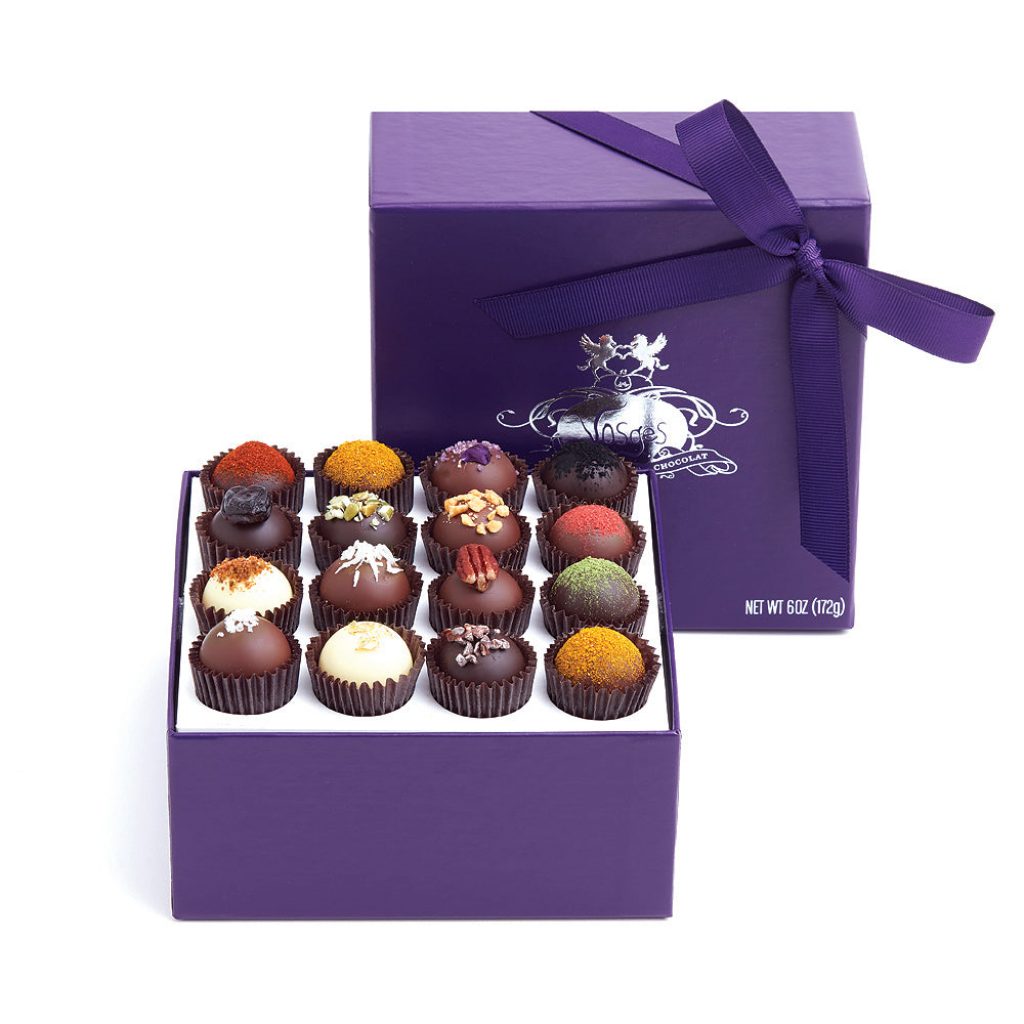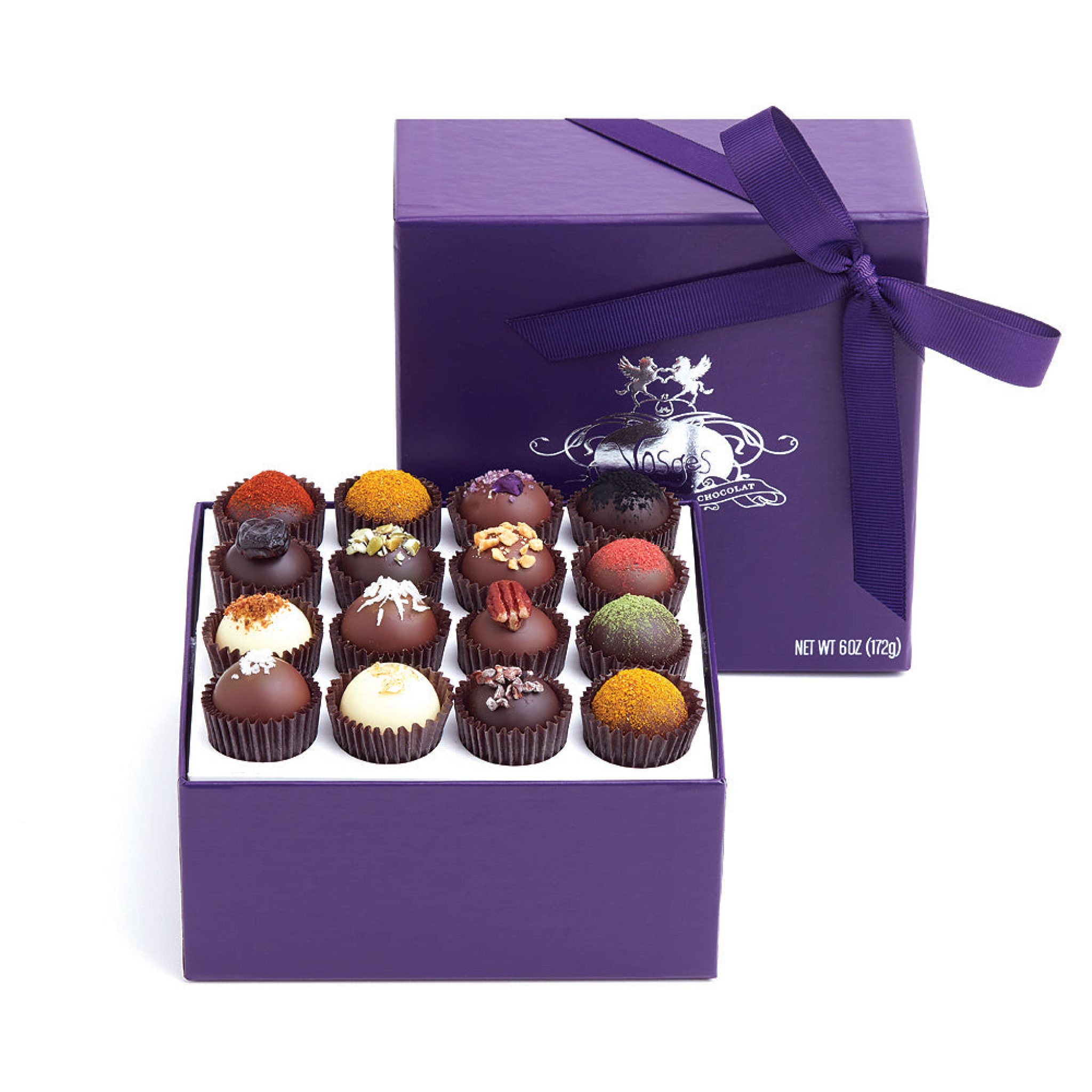 Personalized Folded Book
Carving your initials on a bench or a tree is cute, but outdated. For upgraded and unique one-year dating anniversary gifts for her, try a personalized folded book instead. When she opens it, the pages will accordion out to reveal initials paired with a heart, cut from the pages to create a 3D message. Unlike a bench or a tree, she can keep it as a piece of art.
"I Love You and Your Butt is Perfect" Candle
What can you get the perfect girl who has a knockout figure? How about a candle reminding her of the asset that first caught your fancy?
As sentimental gifts for girlfriends go, this is one that requires a sense of humor, but for the right girl, it's sure to elicit a laugh. Light up the lavender-scented candle and pair it with a soothing massage to fan the flames of amor.
Personalized Capsule Letters in a Bottle
The best anniversary gifts show your loved one what's in your heart. This bottle may not be full of love potion, but it's close enough, with capsules you can fill with tiny notes telling her why you love her. They have various sizes and colors to choose from.
If you've been together for a year, chances are your relationship has blossomed into something special, so you want to show your girlfriend how much you care with perfect 1-year anniversary gifts for her.
With options to wear your heart on your sleeve, plan for the future, or enjoy an experience together that you'll both love, it's easy to show your sweetheart why she should stick around.
Follow us on Facebook for daily updates for unique gifts!