Gifts for Elderly Women, Grandmas, and Nanas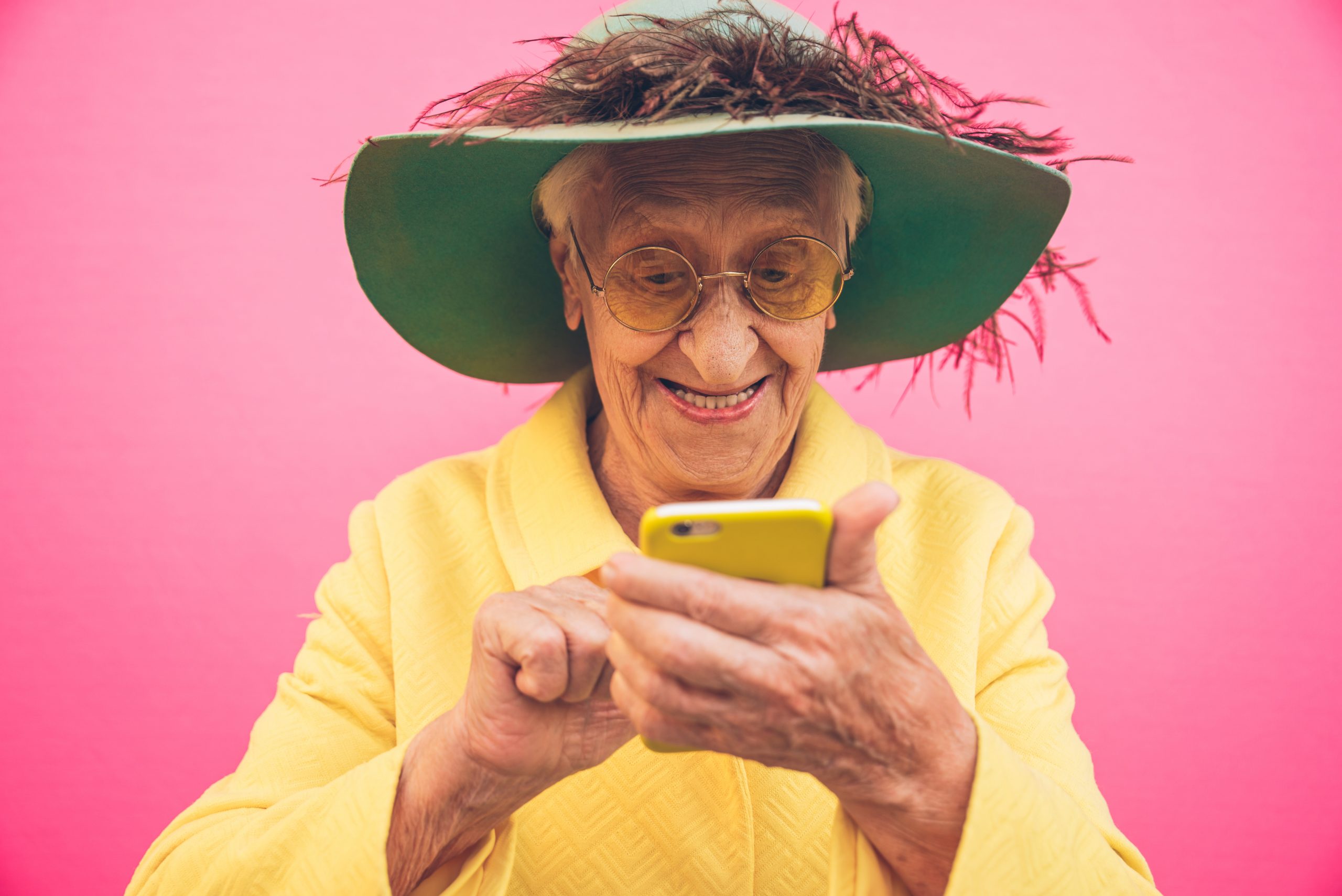 Choosing thoughtful gifts for the elderly woman in your life isn't as difficult as you might think. Remember, she is still the same person she always has been — she loves her family, enjoys getting outdoors for some fresh air and exercise, and likes to spend her spare time hanging out with friends or participating in interesting hobbies.
Our list of gifts for elderly women, grandmas, and nanas includes something for everyone. We bet you'll even find one or two things for yourself! Don't worry — you're not getting older, just wiser.
My Life Story
If you love buying sentimental gifts for Nana or an older friend, consider the My Life Story memory journal book. This beautifully bound volume includes writing prompts to inspire her personal stories, memories, and bits of wisdom. This isn't just a gift for grandma– it's a gift everyone in her life will enjoy reading. It's proudly handmade in Brooklyn.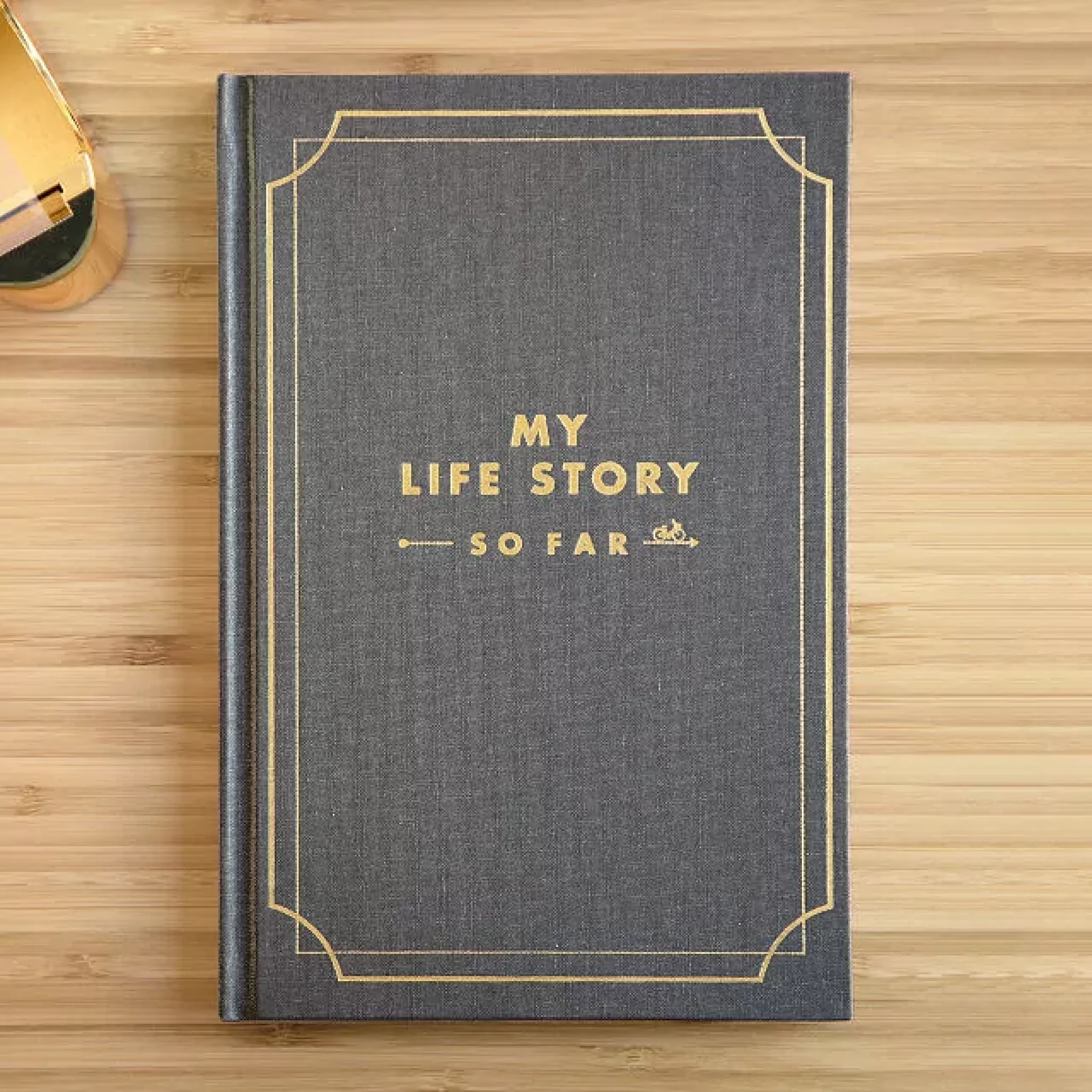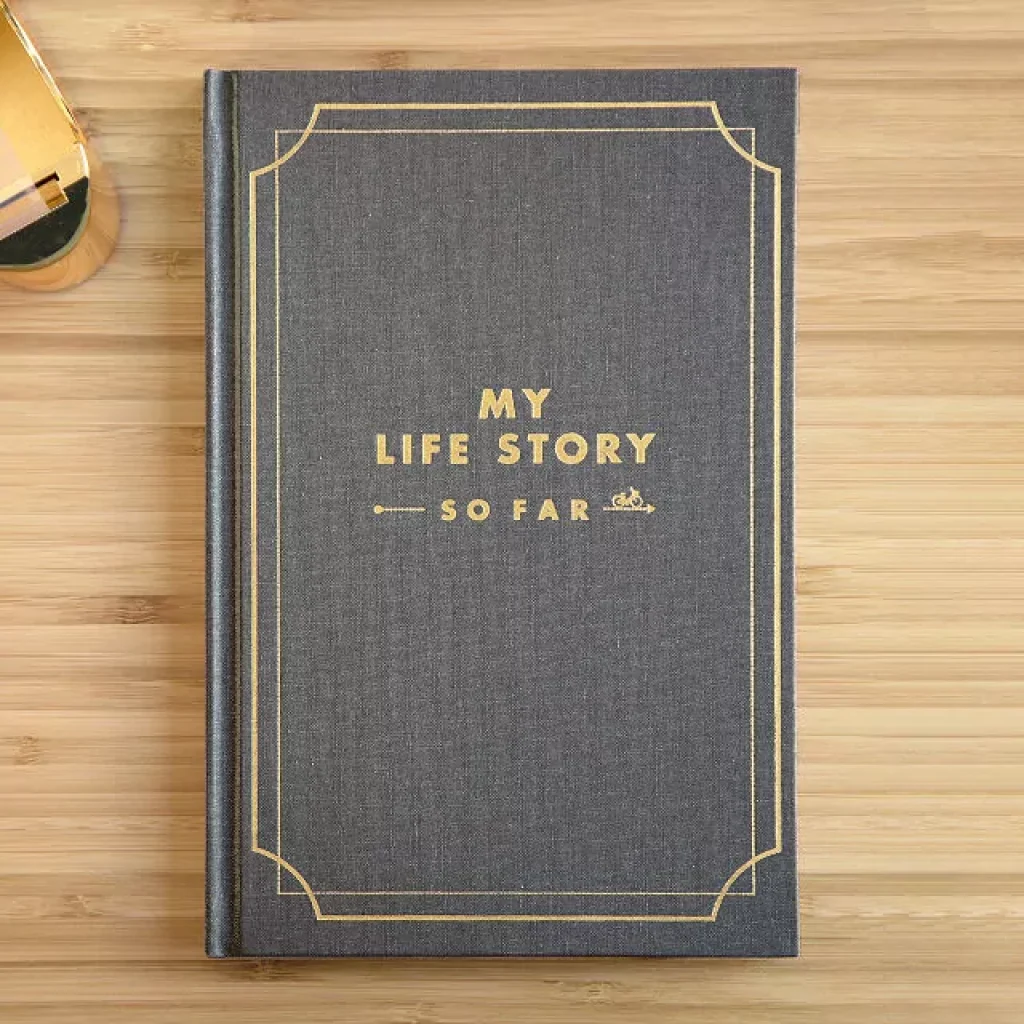 Related: Gifts for Women in Their 70s
Digital Picture Frame
Many older women choose to downsize to free themselves from the responsibility of keeping a large home. Unfortunately, downsizing may also mean letting go of framed family photos hanging on the walls. The Digital Photo Frame stores 40,000 pics in one attractive frame. It's one of the most practical gifts for grandmas who want all of the photos but don't have display space like they used to!
Personalized Handwritten Letter Blanket
The Personalized Hand-Written Letter Blanket is a great way to give someone you love a long-distance hug. The best gifts for senior citizens are the ones that show how much they're loved and appreciated. Nothing is better than a thoughtful handwritten letter to express that appreciation — and one you can snuggle up in is even better! Artist Diane Scaman will duplicate your personal message in realistic handwriting on a machine-washable cotton blanket.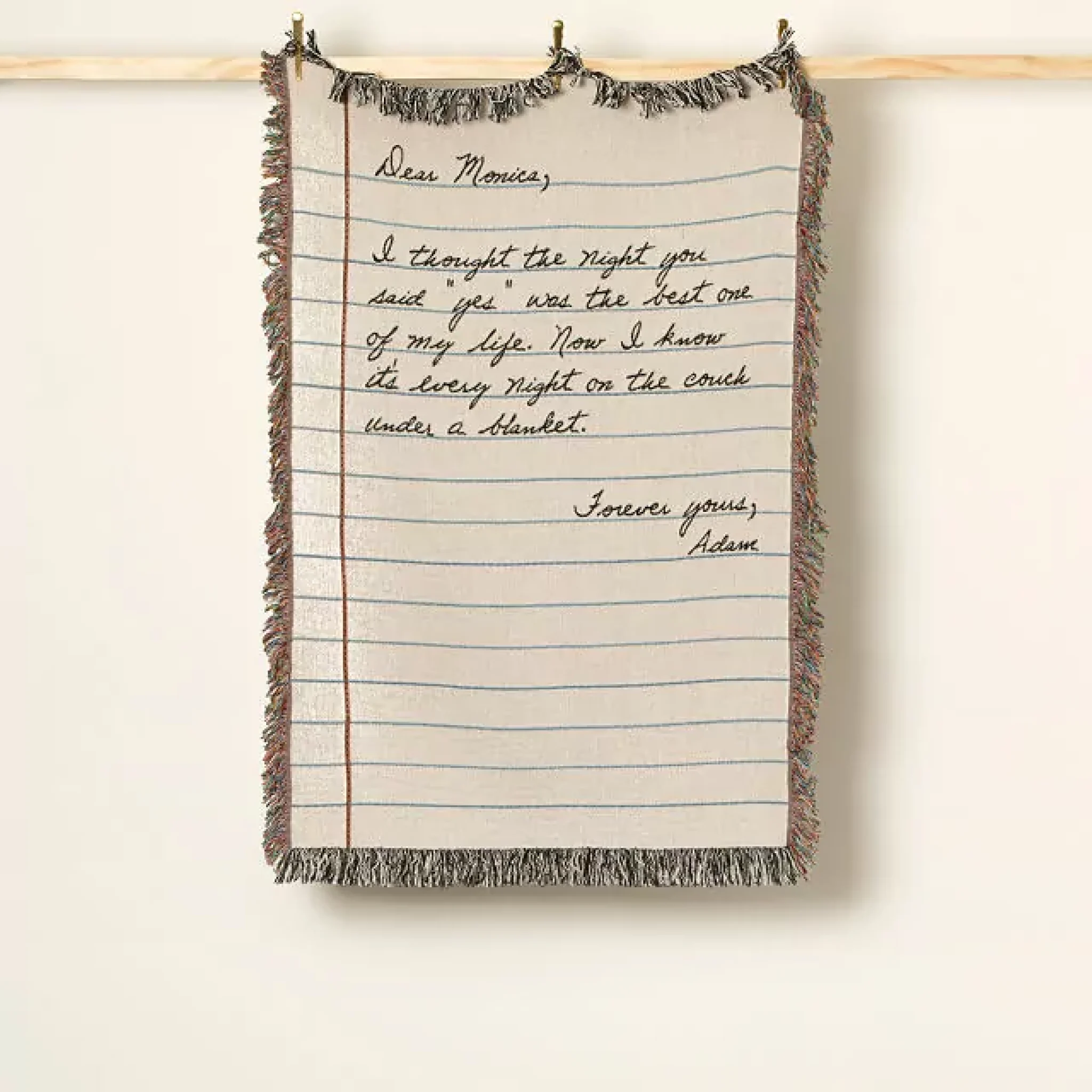 Related: Personalized Gifts
Heating Massage Full Body Mat
Young or old, who doesn't want to relax on a Full Body Massage Mat at the end of the day? Therapeutic gifts for older women are always a hit. This massaging chair pad has 10 vibration motors, a remote control, and an automatic shut-off in case all that relaxation lulls her to sleep. (Don't worry, it will!)
Related: Relaxation Gifts
Adults and Crafts Crate Subscription
Gifts for the elderly woman who has everything don't get much better than the Adults and Crafts Crate. This monthly subscription crafting box provides everything she needs, including easy-to-follow instructions to complete awesome projects like a wine carrier or epoxy resin coaster. It's great for a night with her squad or an afternoon with the grandkids or by herself. You can choose from a one-, three-, six-, or twelve-month subscription.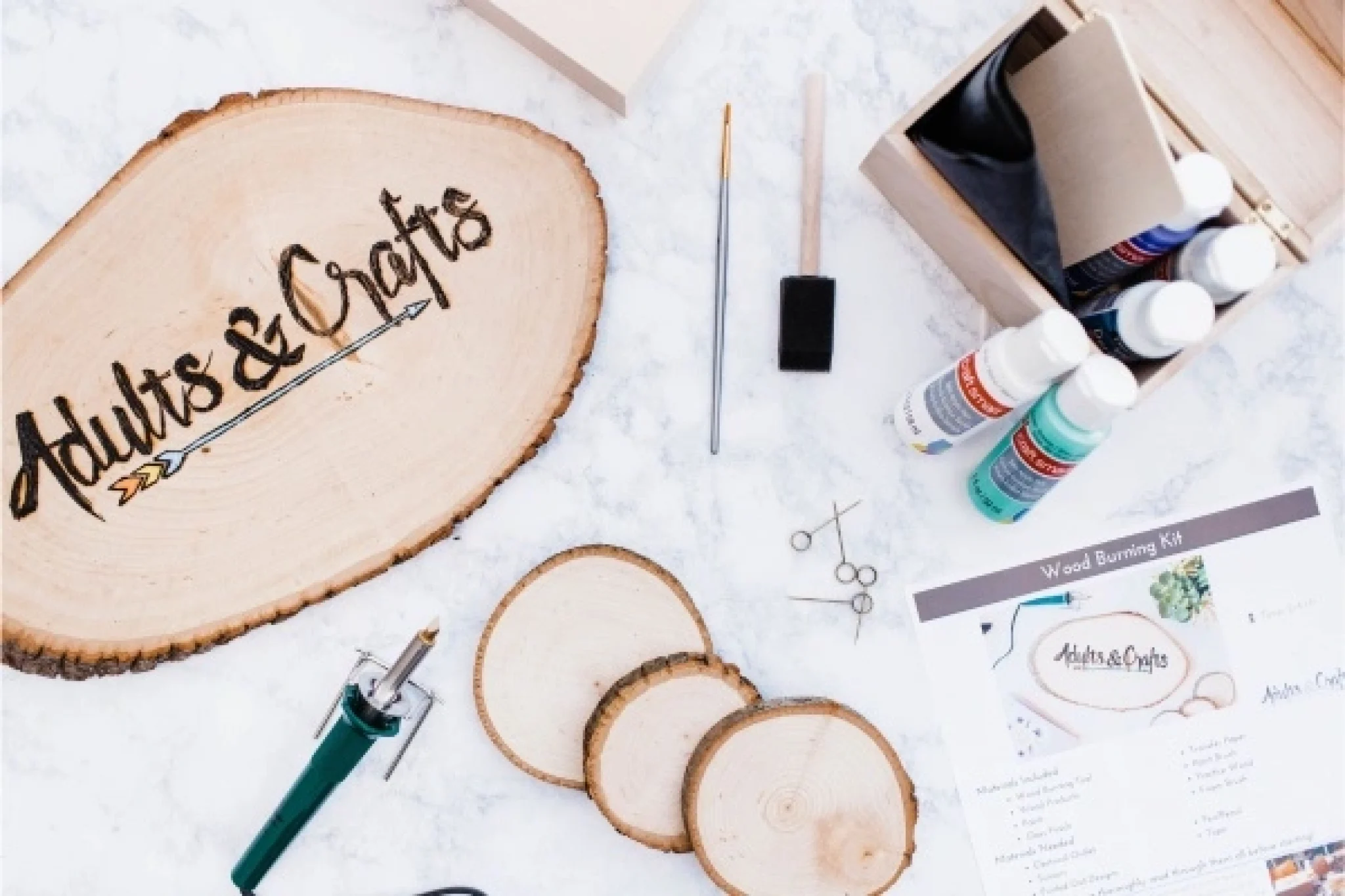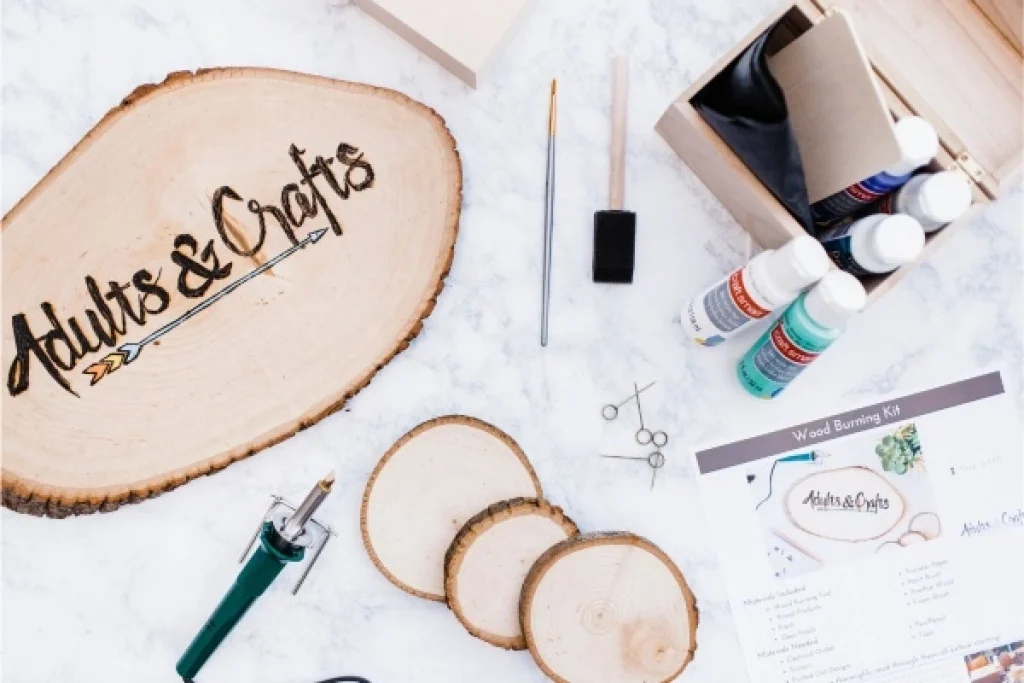 Personalized Engraved Knitting Needles
Here's a clever gift for the elderly woman who has everything—and loves to knit. This set of two, size 13 (US) Bamboo Knitting Needles is smooth, lightweight, and easy to use. You can include a personal message, name, or sentiment on one or both needles, but space is limited to up to 55 characters. We bet she'll be the only one at the next stitch n' bitch meeting that actually has a knitting needle that says "stitch n' bitch."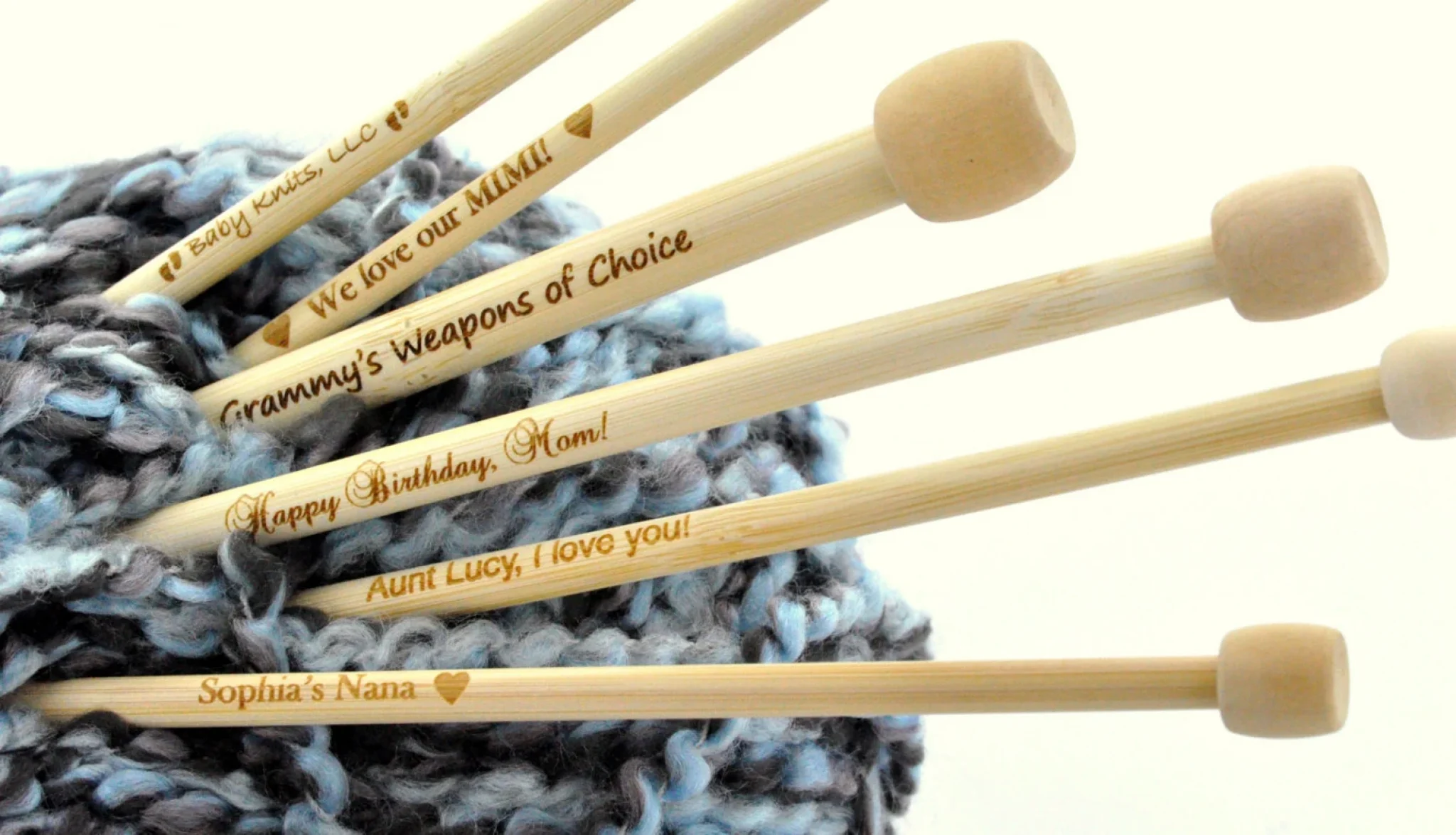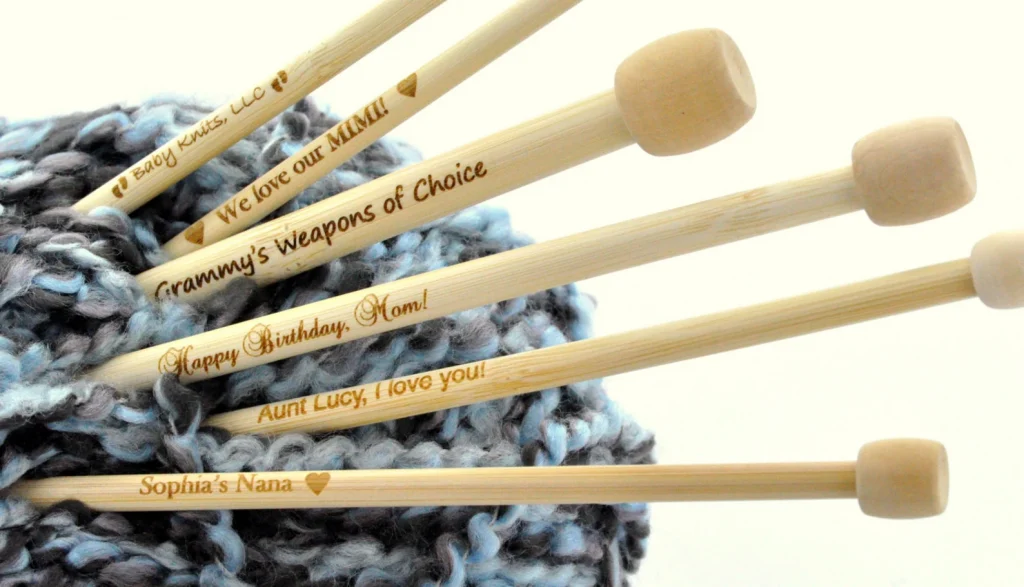 Window Bird Feeder
One of the best things about the golden years is having the time to indulge in your favorite hobbies. The Mrcrafts Window Bird Feeder is a great gift for senior citizens who are already into birding or have expressed an interest in getting started. As soon as I turned 50, I became obsessed with watching birds. I think it's a thing that just comes with age.
The feeder fits on the outside of the window with strong suction cups and provides a home for small local birds, like finches and chickadees. Grandkids and grandparents alike will enjoy watching nesting birds from the comfort of the living room. And as an added bonus, they'll be providing a safe home for some backyard winged friends! The bird feeder is removable and easy to wash so it can be enjoyed season after season.
Related: Gifts for Environmentalists
Orthopedic Arch Support Slippers
There's nothing wrong with buying practical gifts for Grandma, especially when they're as lush and comfy as these Orthofeet Leather Support Slippers! These 100% leather-upper slippers are made for anyone who needs extra support for plantar fasciitis and other types of foot pain.
If Grandma complains of knee pain, heel pain, foot pain, or flat feet, she'll appreciate the orthotic insoles with adjustable arch boosters and soft cushioning layers. The Orthofeet support slippers also help with stability, providing an extra layer of safety around the house.
AeroGarden Herb Garden
Finding gifts for the elderly woman who loves to cook just got super easy. The AeroGarden Harvest system lets her grow fresh herbs inside the house. It comes with a selection of herb seeds and enough plant nutrients to last a year. There's no messy soil or digging needed.

The AeroGarden technology grows plants 5x faster than soil, so she'll have plenty of herbs, lettuce, or other veggies on hand whenever she needs them. It's not just one of the best gifts for the elderly woman in your life, because it makes a great gift for anyone. It is so easy to grow!
Related: Gifts for Chefs and Food Lovers
Personalized Photo Puzzle
This is one of the sweetest gifts for Nana we've seen! Wouldn't she love a Personalized Photo Puzzle with the grandkids on it or maybe one of her favorite old family photos? Or give her what she really loves — a puzzle that stars her beloved pets. (It's okay, our Nana likes her dogs best, too.) Help her capture a family memory with this 500-piece high-resolution jigsaw puzzle.
Gardening Seeds of the Month Club
Subscription gift boxes have revolutionized gift giving. Now, even gifts for elderly women are easier to find these days! All the Seeds garden subscription includes a variety of herb, flower, microgreen, and garden seeds, along with growing instruction from a Master Gardener. The seeds are carefully selected to be used in almost every growing zone and a variety of growing mediums. Sign her up for three, six, or twelve months.
** TIP: When you are on the website, click on the box on the right to scroll down to the "buy now" button.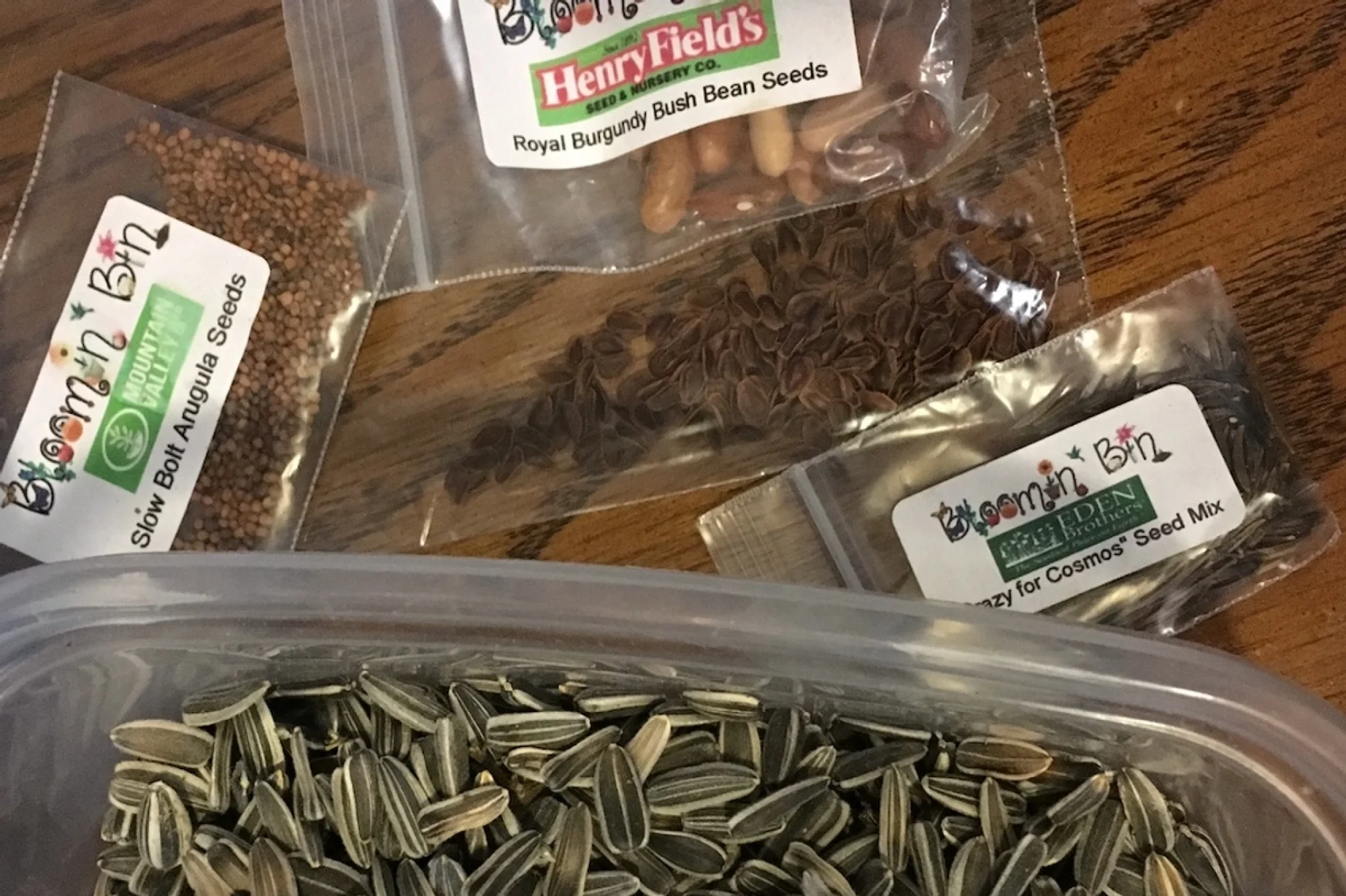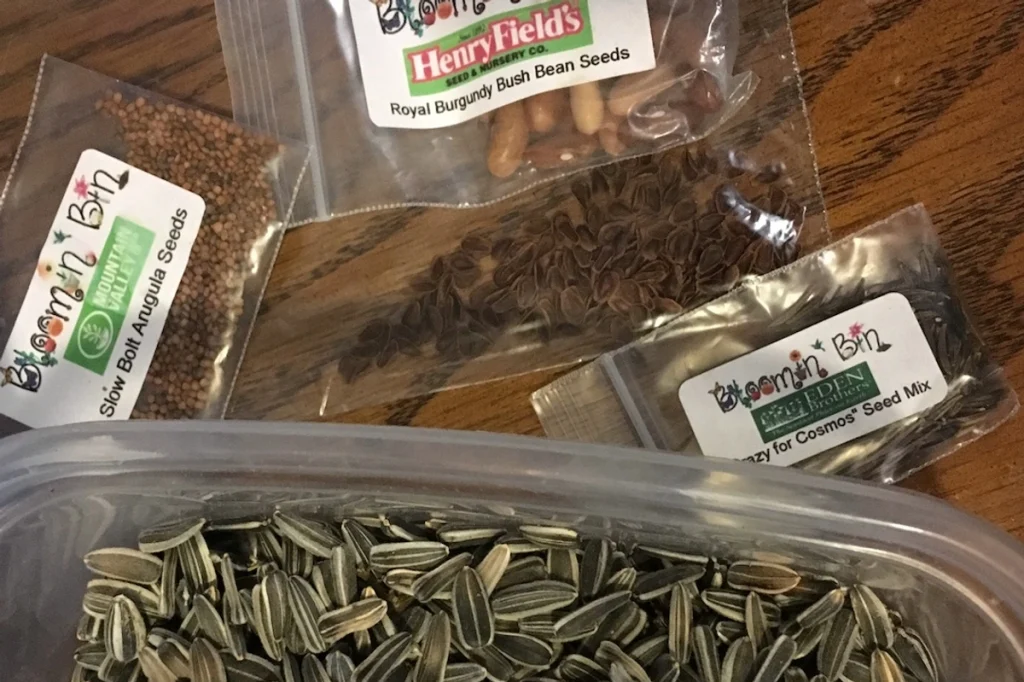 Smart Video Calling Portal
What does Grandma want most? A phone call, of course! Give her something even better — this Portal Smart Video Touch Screen makes it easy to stay in touch. She doesn't have to be tech-savvy to use this smart camera. It will enable her to join or host group calls, read books to the grandkids at night, and share family moments, even if she can't be there in person. This is one of the most practical gifts for elderly women because it allows them to stay in touch with family.
Personalized Knitting Bowl
All right, we don't want to perpetuate false stereotypes that all older women sit around and knit, but some do! And knitters are passionate about their craft. If you need gifts for older women who know how to magically turn miles of string into sweaters, pillows, and blankets, check out these Personalized Yarn Bowls, which are perfect for knitters and crocheters!
You can have her name or a short sentiment carved into a handmade ceramic bowl that she will use and treasure. Yarn bowls are practical, too — not the kind of thing that just sits around on the shelf.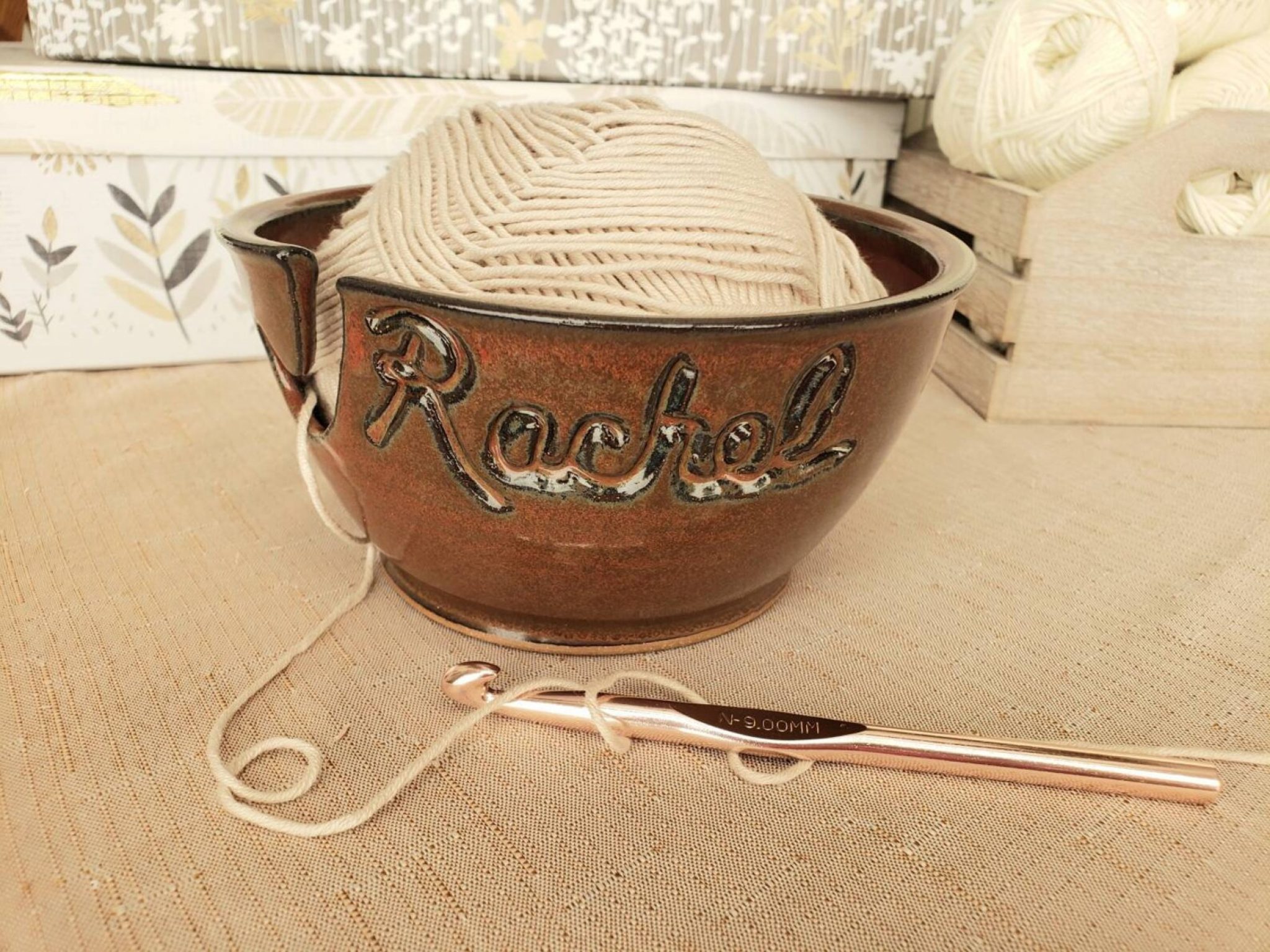 Knitting of the Month Club
Any creative woman on your gift list will enjoy the Knit-Wise: Knit Monthly subscription box. You can decide on a one, three, or six-month subscription. She'll receive a knitting project complete with all of the materials and instructions needed. Projects include a variety of accessories and items for the home. The projects are easy and no knitting experience is needed. They have a beginner box or an intermediate/advanced.
Leg Massager
Massage is beneficial for helping older folks improve their circulation and relieve the aches and pains that begin to happen over the years. But getting to a massage therapist isn't always possible. The portable Nekteck Leg Massager is one of the best gift ideas for an elderly woman who is concerned about circulation in her legs. The massager fits over both feet and calves to relieve fatigue and get things pumping. Custom modes and intensity levels guarantee personalized comfort.
Personalized Recipe Cutting Board
Finding a unique gift for an elderly woman who has everything may seem impossible, but we've made it easy with this Personalized Recipe Cutting Board. You can choose from maple, white oak, or walnut wood and three different sizes. Artists will use a high-quality engraving tool to write a favorite family recipe and create a one-of-a-kind family heirloom. Boards are kept free of chemicals and toxic glue and are professionally finished with a natural wood conditioner.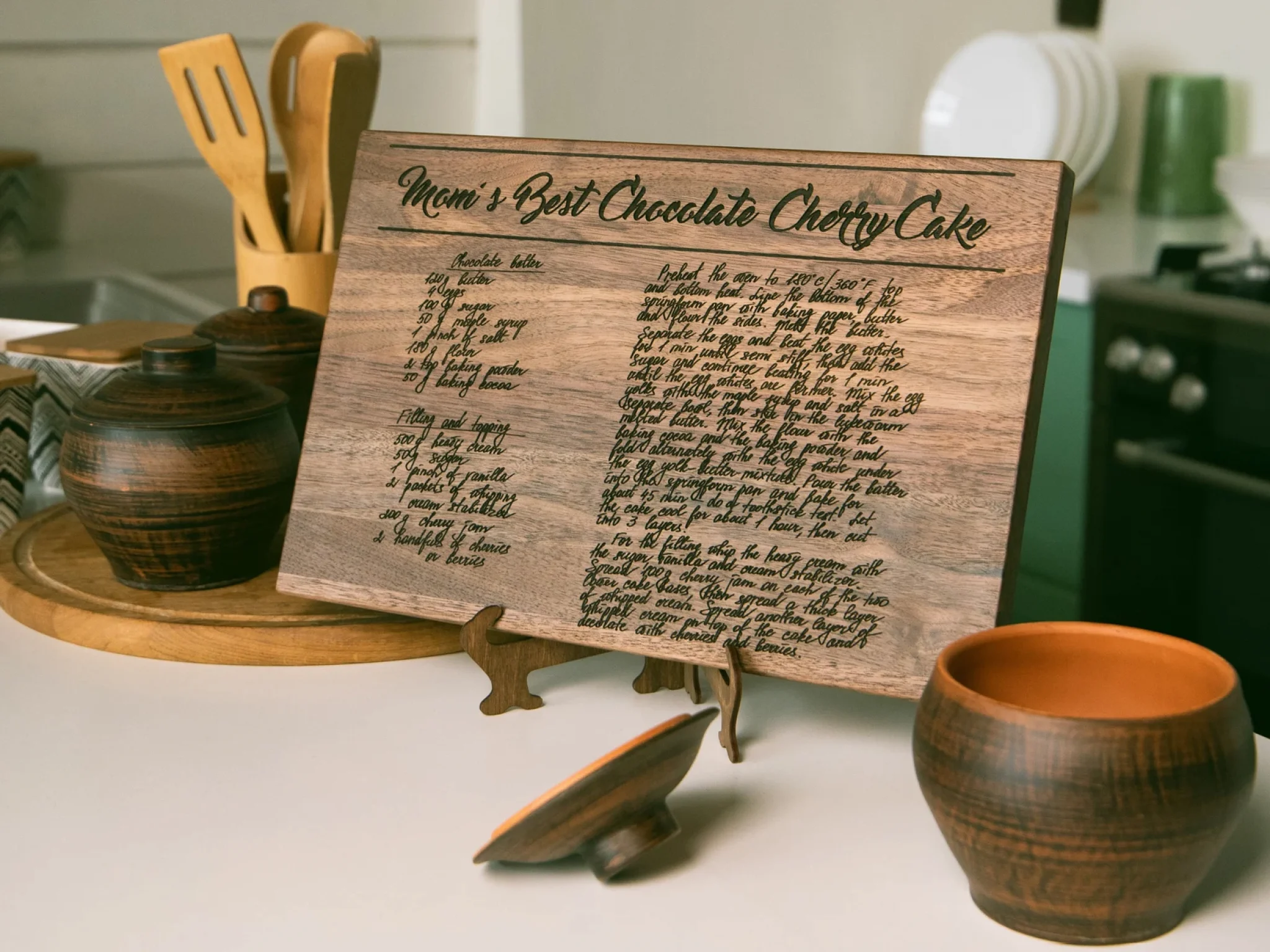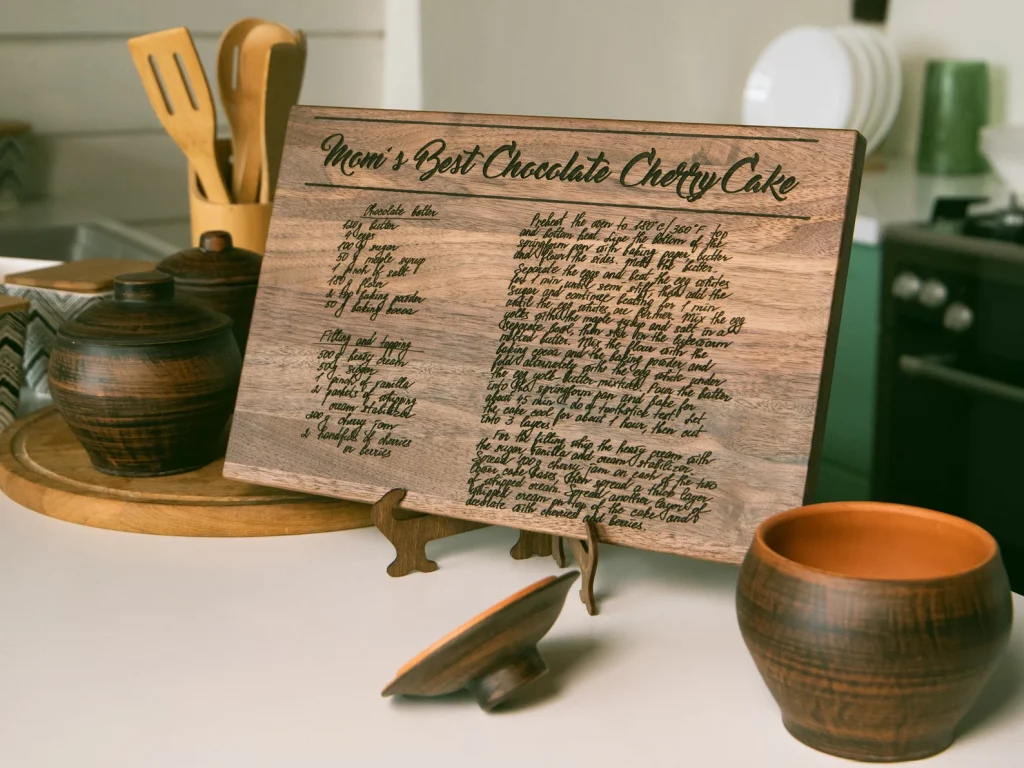 Long Distance Touch Lamps
This is an awesome and unique gift for granny that will help the older woman in your life feel connected. The Friendship Lamp is a set of two lamps that respond to each other through WiFi. When she touches her lamp, the connected lamp will light up, letting her friends or family members know she's thinking about them — and vice-versa. Her heart will glow when hers lights up because she will know she is in your heart.
They are easy to set up, and you can choose from over 250 color options. Touch lamps are handcrafted in the U.S.A. and signed by the artists who make them.
Sewing Station
The older you are, the less time you have to waste looking for things. A Sewing Station is one of those time-saving practical gifts for an elderly woman that she will truly love. The ceramic sewing organizer is handcrafted and designed to keep all of her essential sewing tools handy. There's room for scissors, a pincushion, and spools of thread all in one place. And what an attractive place it is!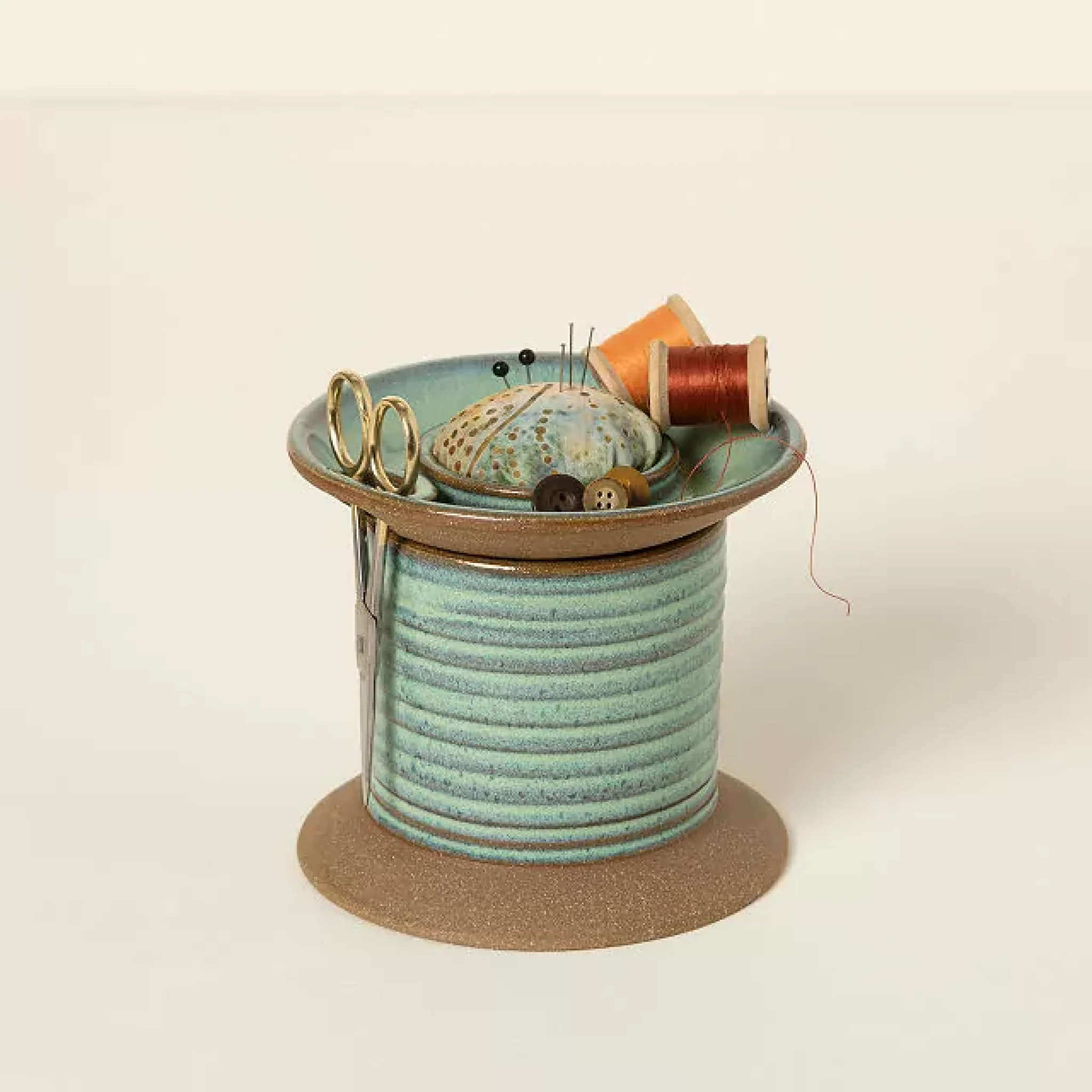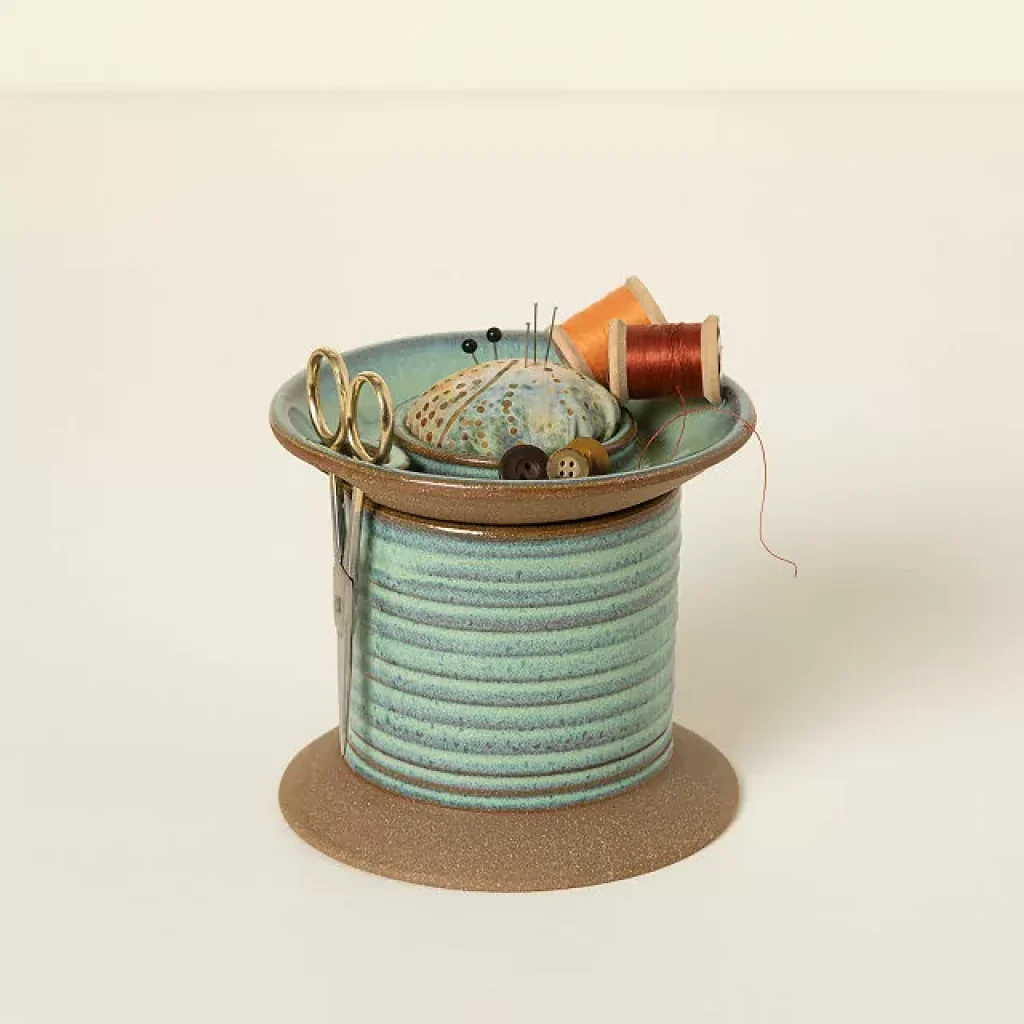 Personalized Children's Art Necklace
Gifts for grandmas shouldn't be a competition, but she will definitely win with this Children's Artwork Necklace. Each necklace is handmade from your choice of gold, rose gold, or silver and can be customized with your signature or a handwritten message. Just take a photo of the art you want to replicate and let the California-based artist do the rest.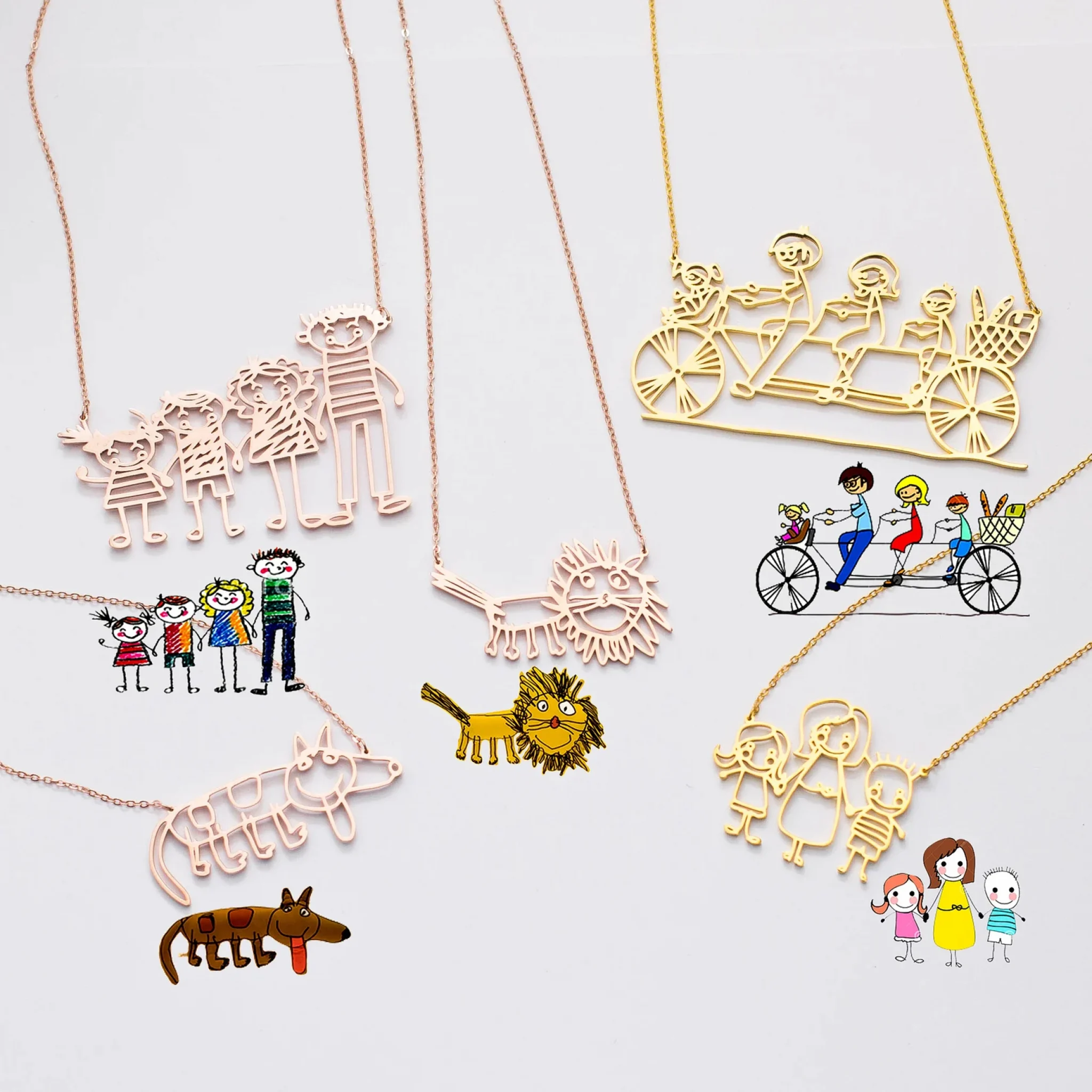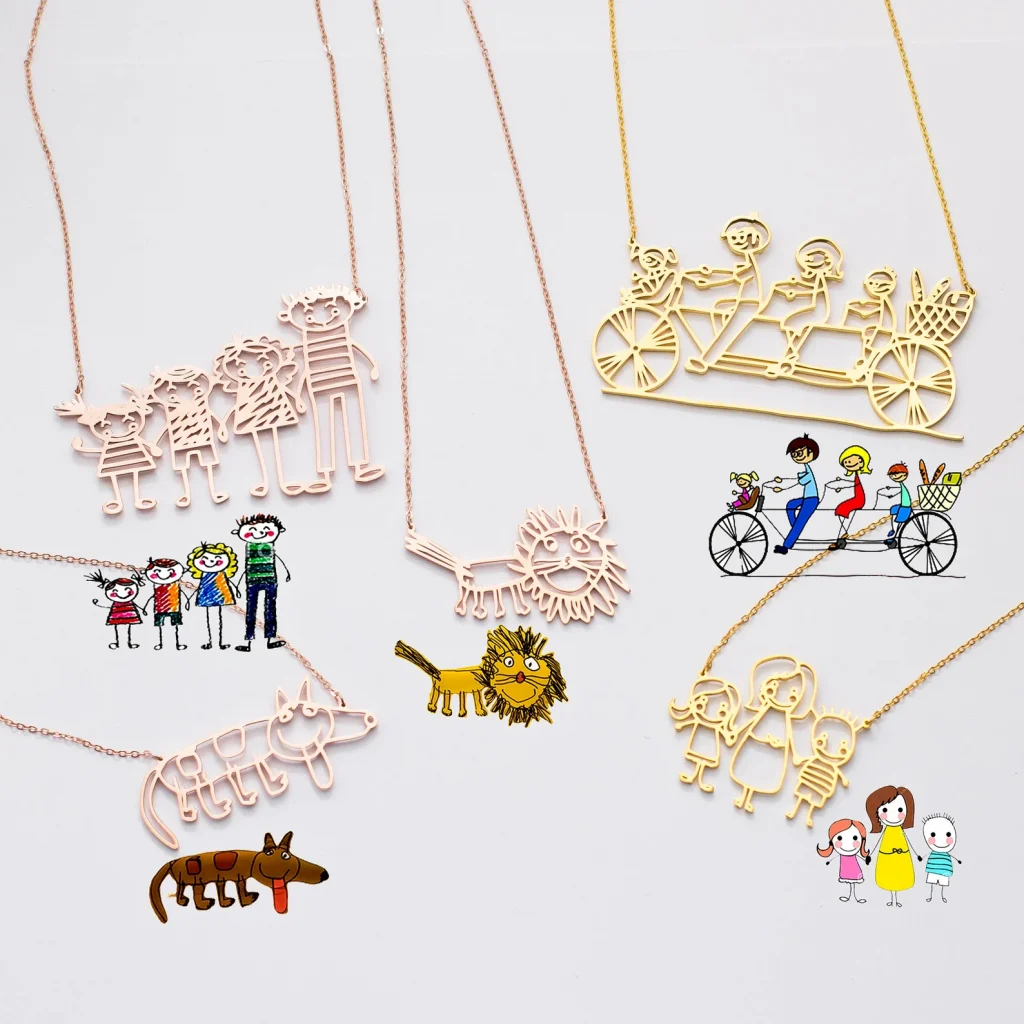 New York Times Custom Birthday Book
For a truly memorable elderly birthday gift, consider the New York Times Custom Birthday Book. It's filled with front pages from the New York Times front pages from every year since the recipient's birth. Imagine the fun of reliving your personal history through the headlines of the day! This is one of the most thoughtful gifts for Grandmas or any older person in your life you want to honor.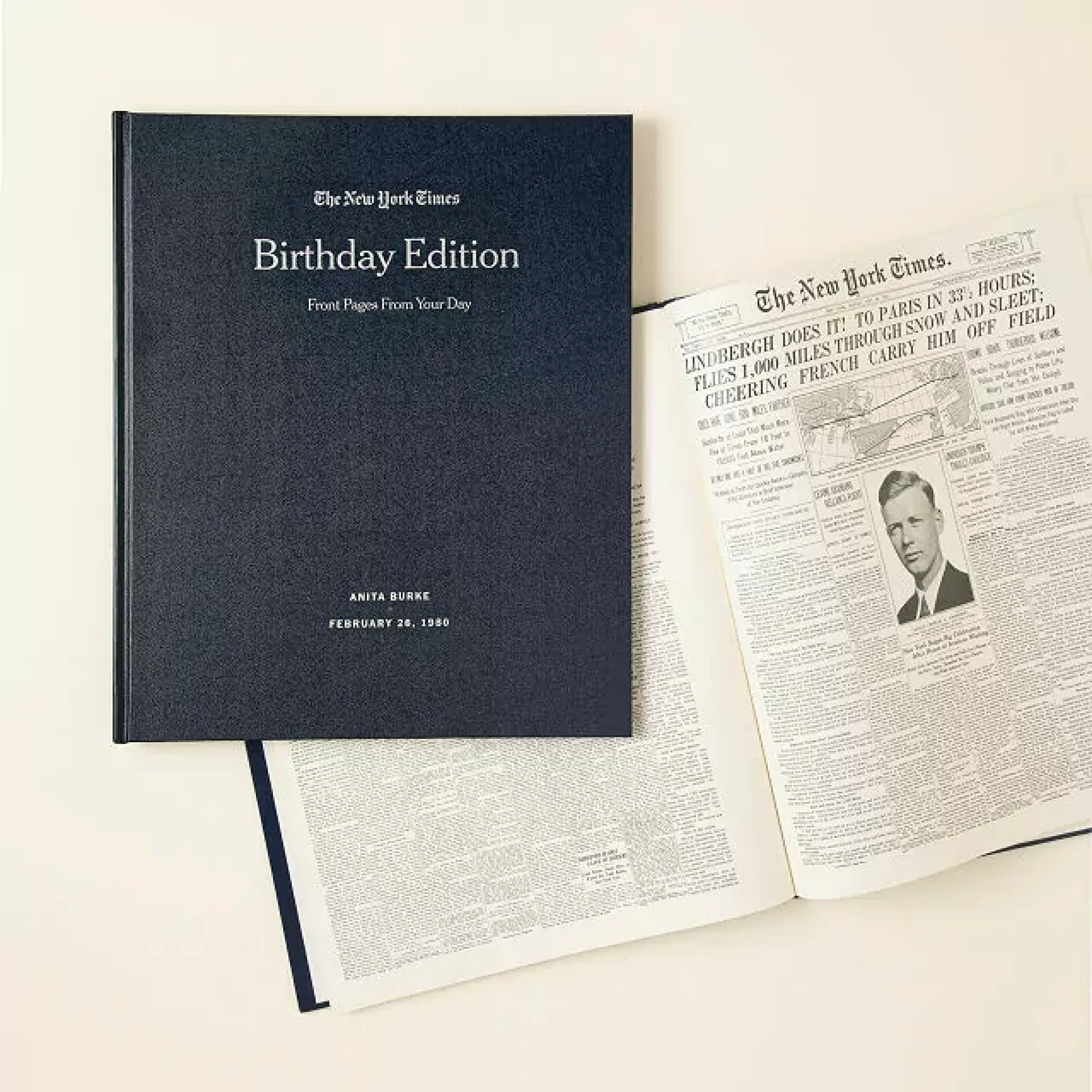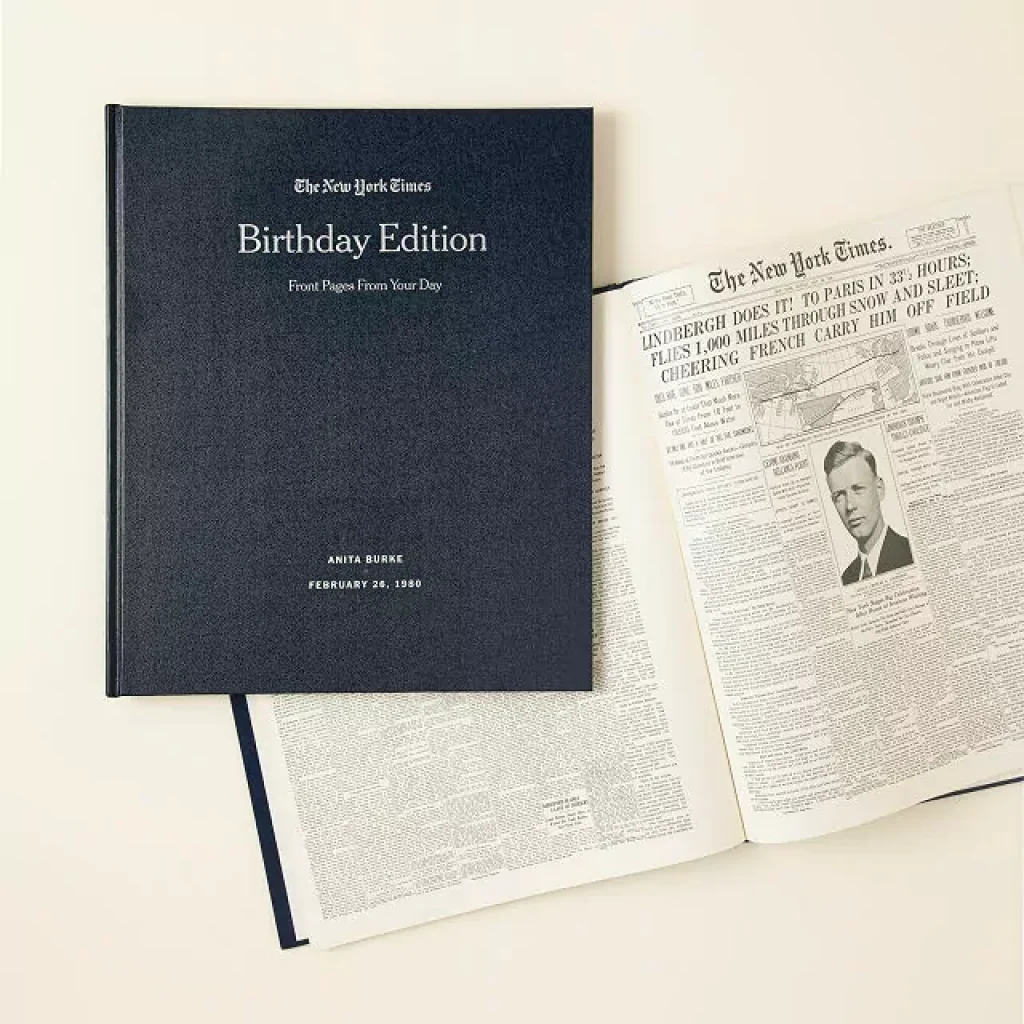 Personalized Wooden Recipe Book
Food memories are some of the most valuable treasures passed down from one generation to the next. Help Grandma preserve your family's treasured recipes with a Personalized Recipe Book. It is a beautifully crafted blank-page book bound in a birch wood cover and personalized at your request. You can choose from different cover colors and different types of paper to create one of the most unique gifts for Nana she's ever seen.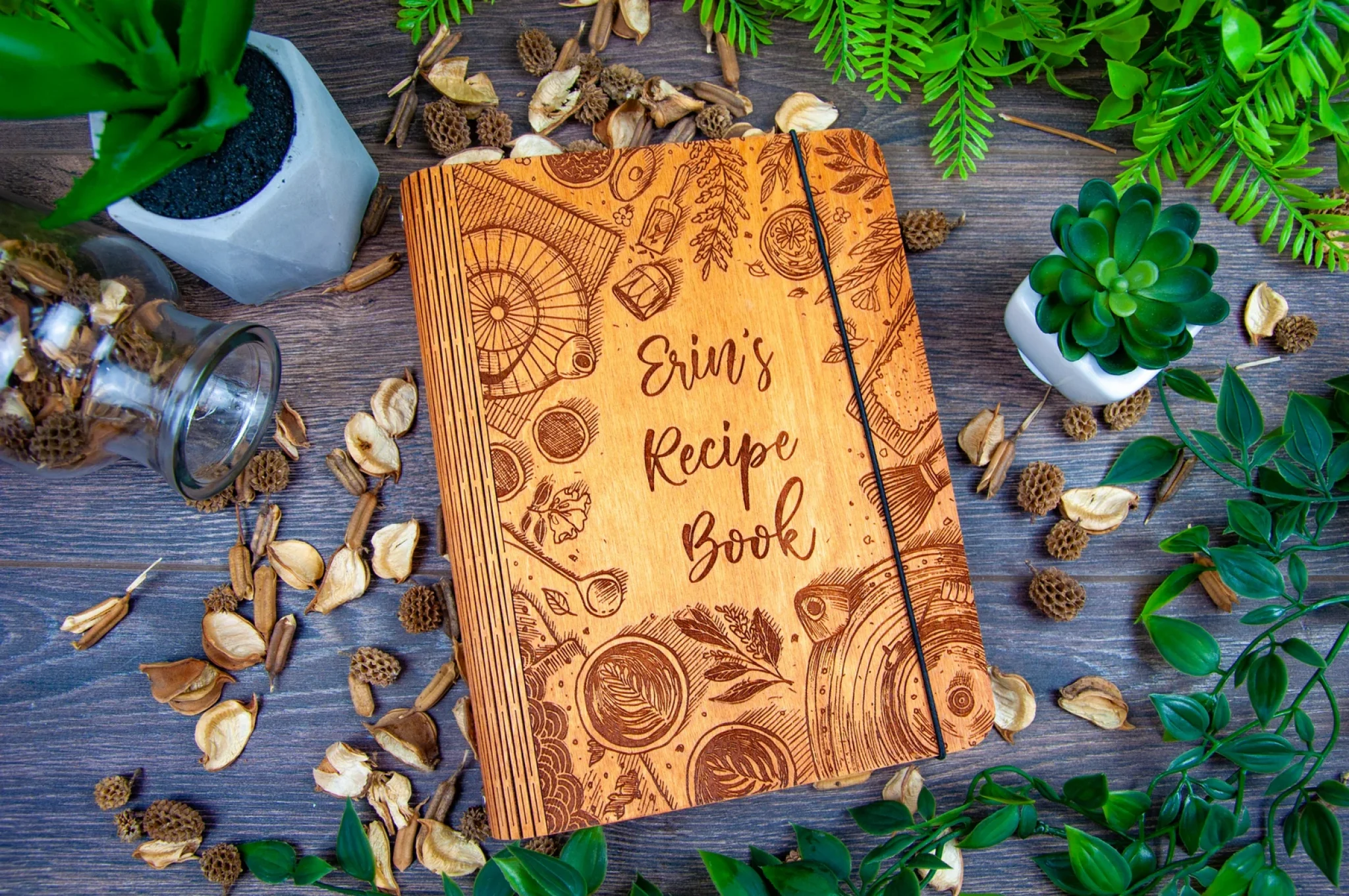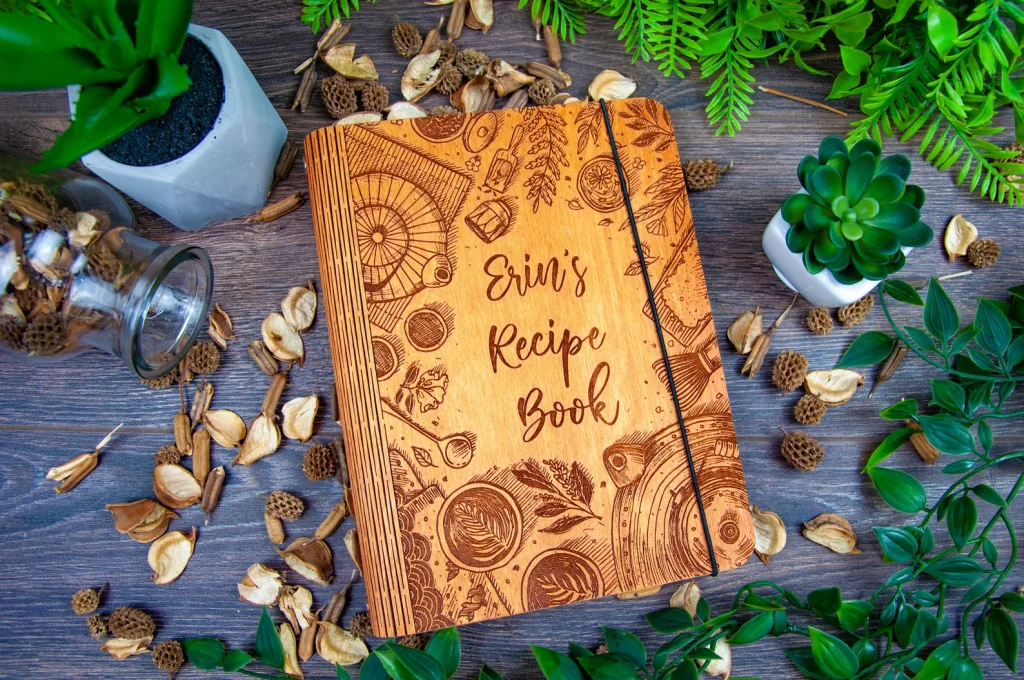 Scrapbooking Kit of the Month Club
No doubt about it, Grammas be scrappin'. Show Grandma you appreciate her efforts to preserve family history with a subscription box for a Scrapbook Kit Subscription. You choose a one, three, six, or twelve-month subscription. She will receive a box filled with double-sided scrapbook papers, stickers, cut-outs, and all sorts of embellishments — plus a project inspiration sheet to get her started.
Subscriptions come with membership to the company's exclusive Facebook club, where she can meet new friends and be part of a creative community.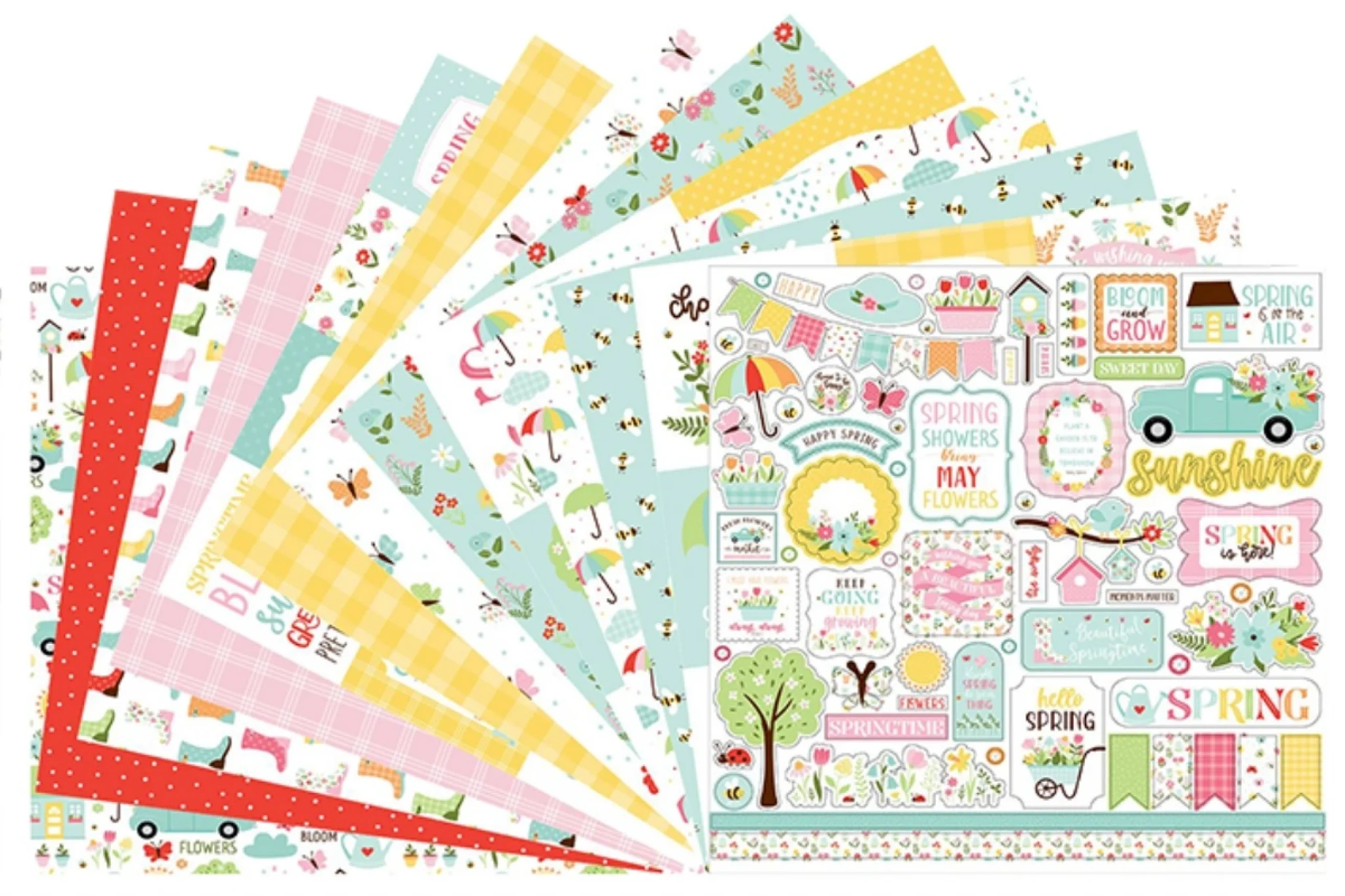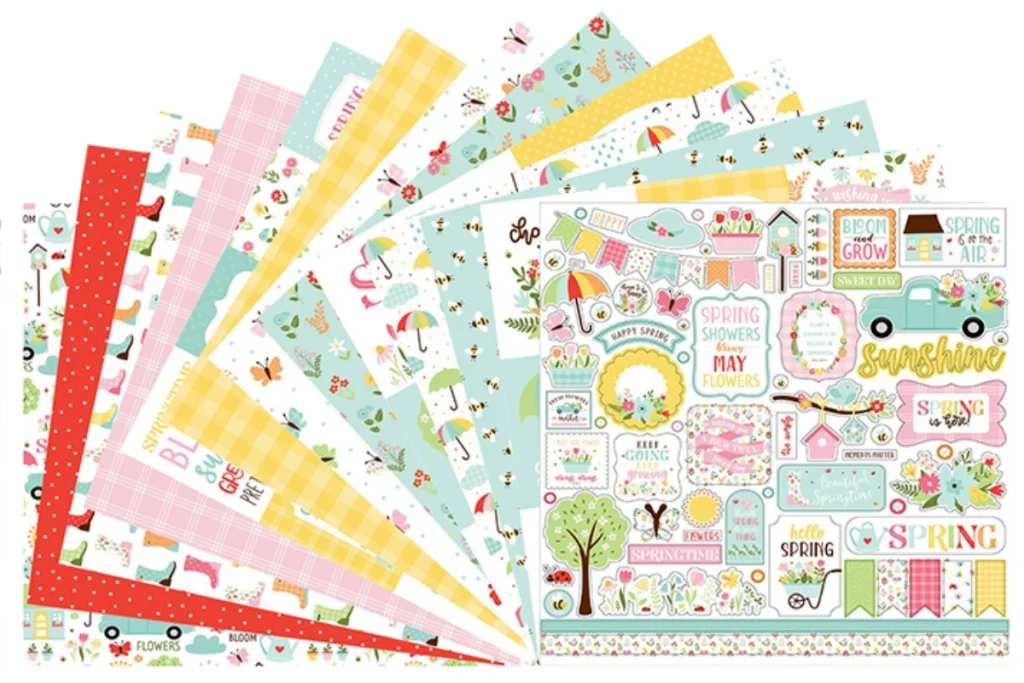 Personalized Historical Portrait
Humorous gifts for senior citizens don't always bring the smiles you'd hoped for. But a Personalized Historical Portrait will do the trick! These high-quality portraits are handmade and can be printed on canvas print, canvas wrap, or canvas poster. You can even order it as digital art that you print yourself. Put your older friend into a scene from their favorite historical era. You can include the whole family with up to 10 people and pets.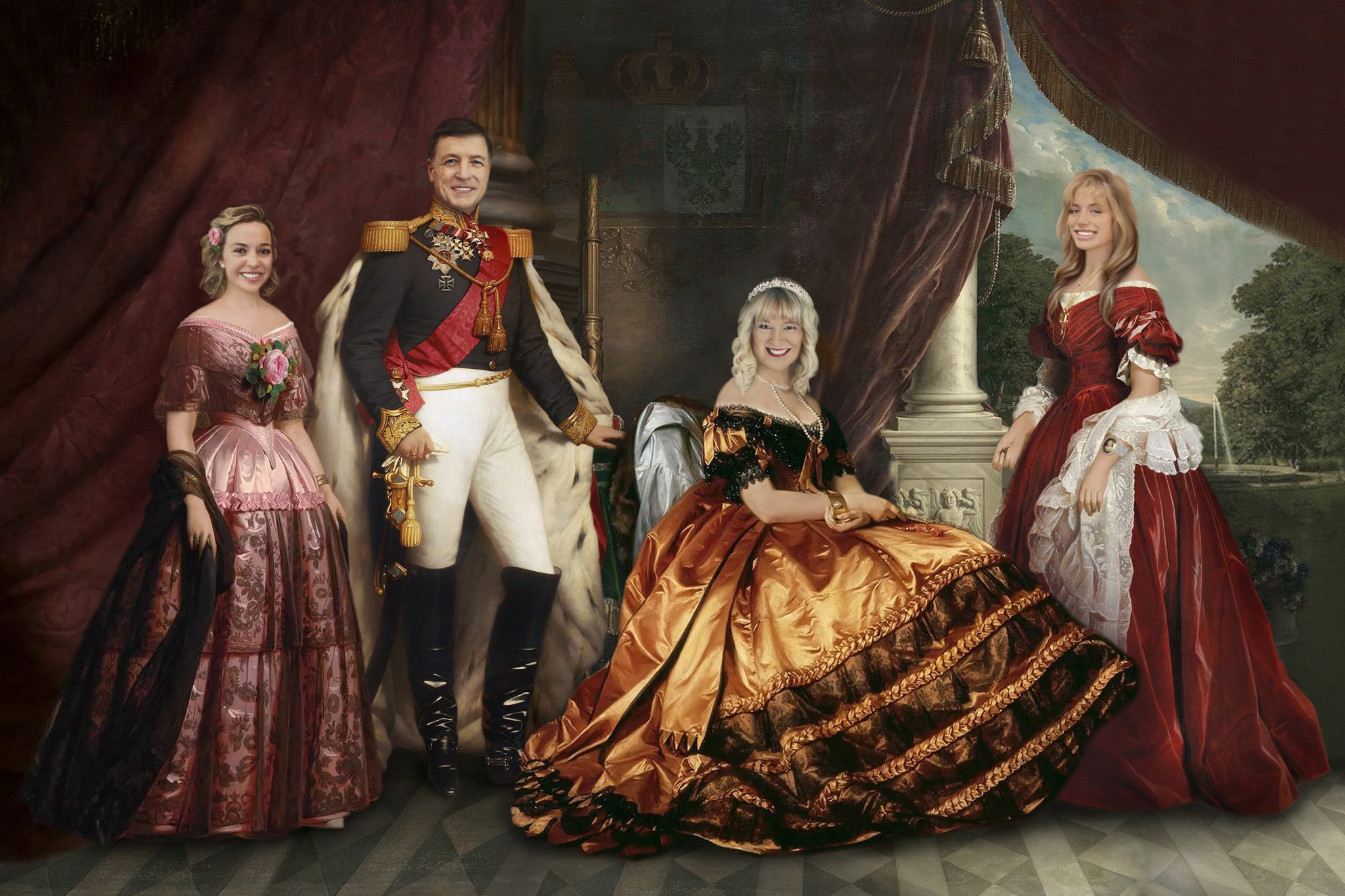 Butterfly Biome Home
The Butterfly Biome is proof that thoughtful gifts for Grandma can also be thoughtful for the environment. This attractive A-frame structure provides a safe haven where non-migrating butterflies can hibernate. It's made of durable cedar to last for years. The biome comes with a butterfly identification and a lifecycle guide for more information. Gardeners and nature lovers will especially appreciate this gift.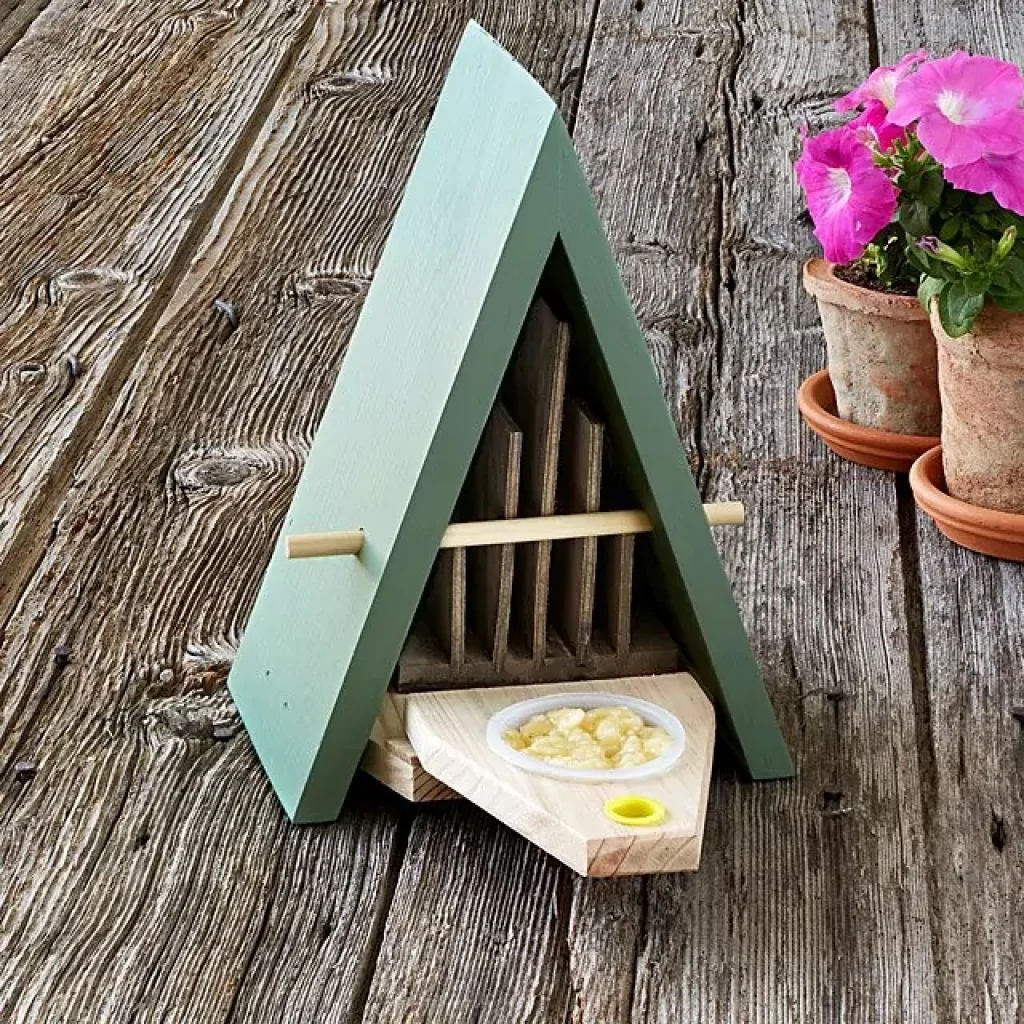 Light Therapy Lamp
The HappyLight Therapy Lamp is one of the best practical gifts for Grandma we've seen lately. It is a full-spectrum light used to improve sleep, increase energy, and lift the mood. It's easy to use, so no worries if Grandma isn't a tech genius. Light therapy has been shown to help fight seasonal depression and help seniors maintain a balanced mood.
How to Choose Gifts for the Elderly Woman in Your Life?
As you get older, material things mean less and sentimental items mean more. Whichever one of our gifts for elderly women you decide on, make sure the older woman in your life knows she is loved and appreciated for all she's given through the years. Consider a personalized gift to show you care or think about what hobbies she enjoys, or get something that will relieve her achy back. You can't go wrong with anything on this list, just give her a big hug with the gift.
Be sure to follow us on Facebook for daily updates on unique gifts for the whole family!