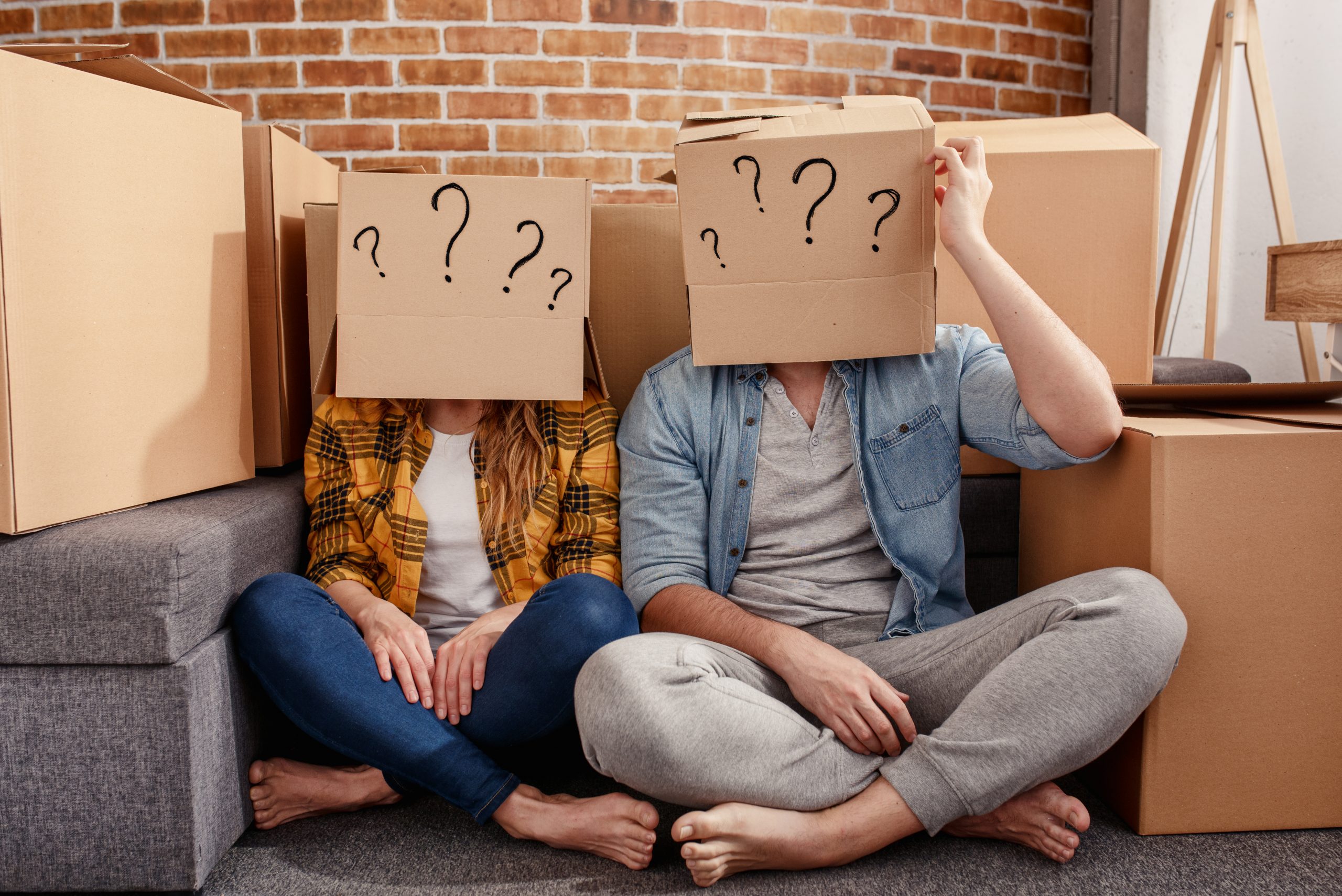 Your friends have just bought their first home or maybe rented their first adult apartment. Either way, they deserve a celebration, complete with practical, thoughtful, and fun housewarming gifts or maybe some naughty and funny housewarming gifts if they really have a sense of humor.
If humor is a bond you and your friends share, they'll appreciate fun housewarming gifts that make them smile and remind them of the good times you've had together. A new home may mean some things are changing, but sharing a laugh will never grow out of style.
Check out our list for some of the best funny and inappropriate housewarming gifts available online. There is something here for everyone and some things that probably shouldn't be seen by anyone. But they say humor is subjective, and we don't object to that!
Related: Housewarming Gifts
Personalized Shark Coochie Board
Everyone has that one friend who's just way too into their charcuterie board. Well, celebrate their meat and cheese nerdiness with a "shark coochie" board handmade from beautiful, solid beach wood.
The board is hefty and measures 17 x 11 inches, so there is plenty of room for those must-have extras like angel-kissed olives and walnuts that are lured out of their shells by siren song.
Related: Gifts for People Who Like to Entertain
Beef Jerky Flower Bouquet
Nothing says "Congrats on the new home, bro" like flower-shaped snack meats. Each Beef Jerky bouquet comes in a pint glass and is sealed for freshness. The flower petals are made from 100% beef, and the stems are a mixture of beef, pork, and spices. A Manly Man bouquet includes four flavors: original, teriyaki, hot, and mixed.
"Don't Do Coke in the Bathroom" Candle
This high-quality, great-smelling candle with bring a smile to everyone's face. Whether the hosts do coke or not, it doesn't matter. Although, if the hosts are drug users, maybe add a note at the bottom that says, "without us".
Personalized "Mother Effin' Homeowners" Tequila Board
If your friends are fans of tequila shots, bad language, and funny housewarming gifts, then please introduce us. Also, get them this cool personalized tequila flight board.
These inappropriate housewarming gifts are handmade to order from birch plywood and measure 10 x 7 inches. There are four round slots to hold shot glasses, a cut-out for limes, and a ring for salt. You can even personalize the board with the lucky mother effer's mother effin' address or name.
Tequila Mockingbird: Cocktails with a Literary Twist
If your hosts enjoy cocktails, then this is a fun housewarming gift. It has cocktail recipes that are paired with the best books of all time. Drinks include; The Last of the Mojitos, Romeo and Julep, and more.
Nacho Ordinary Salsa Bowl
A party is not a party without salsa, so let this salsa bowl be the star. This is one of those fun housewarming gifts that are perfect for anyone with any type of humor. It's funny and useful.
Related: Gifts for Pool Owners
Funny Charcuterie Board
Not all funny housewarming gifts hit the mark, but this one is clever, stylish, useful, and will definitely make your friends smile. The Funny Charcuterie Board comes in three sizes. Each is divided into ten sections indicating which item should be placed there, such as "Large Pickles (Size Matters, Am I Right?)."
These boards are handmade from maple wood and come to you pre-sealed.
Bathroom Guest Book
A good host keeps their guests well entertained no matter what room they are in. The Maad Bathroom Guest Book is a humorous housewarming gift that will keep new homeowners and their guests laughing while they do their business.
It contains 112 pages of jokes, commentary, writing prompts, and even doodle pages to help keep guests entertained even when they need a private moment. I like to leave this in the bathroom when I go to a housewarming party, so people can fill it in before the hosts even notice.
Personalized Funny Wooden Spoons
You don't have to be a Michelin-starred chef to appreciate quality cookware. But you do have to have a good sense of humor to appreciate these snarky personalized wooden spoons. They come as a 3-8 piece set.
You choose from eight different sets with "Dinner Is Ready When the Smoke Alarm Goes Off", "Nobody Said I Was a Chef", "Domestic AF," "Spooning Leads to Forking," and other spicy sayings. Each utensil is made from bamboo, and there is an option to change the wording if you'd like.
Related: Unique Wedding Gifts for Couples Who Have Everything
Welcome-ish-Doormat
Announce to your neighbors right away that you have a sense of humor with this Welcome-ish Doormat. It also might help keep away those pesky door-to-door salesmen. It's funny, well-made, and sturdy.
Funny Kitchen Dish Towels
Every new house needs some fresh new kitchen towels. Funny kitchen towels are useful and will make your friends smile every time they use them. This four-pack of 100% cotton towels includes four different sayings, including "Oh kale no!" and "This is my jam."
They'll look cute hanging in the kitchen and even cuter in your hands when you're helping with the dishes. You know you want some for yourself too, so buy two sets.
Funny Coffee Mug: "Good Luck Convincing Your New Neighbors You're Normal"
Get a whole set of these funny coffee mugs that say, "Good luck convincing your neighbors you are normal." They're good for putting a smile on your face in the morning and breaking the ice when those new neighbors finally drop by to say hello.
These mugs are made from high-grade ceramic, and the design is printed on both sides so that lefties won't be left out.
Middle Finger Whiskey Decanter
It's sassy. It's glassy. It's — okay, maybe it's not classy, but a Middle Finger Whiskey Decanter is definitely not something you see every day.
If your new home-owning friends enjoy a fine adult beverage, then flip them off with this decanter set that includes a display stand with two rocks glasses and a decanter that stands almost 14 inches tall. That's a lot of finger whiskey. It will be the talk of the evening for your snarky friends.
Dark Humor Misfortune Cookies
A box of Dark Humor Misfortune Cookies is the perfect way to tell your friend you're happy about their new home but also a little jealous. Each individually wrapped black-as-night misfortune cookie contains an ominous message like "Happy? It won't last."
The 36-count cookies are vegan-friendly with no artificial additives and come in an attractive gift box.
Funny Crochet Penis Pot Holder
If you are looking for the weirdest housewarming gift you can find, look no further. This shop makes numerous crocheted penis items and each one is weirder than the last. It is available in many colors.
Personalized Portrait
A personalized portrait lets your friends show everyone who the real king and queen of the castle truly are. Send in a photo of your friend, their pets, or maybe one of yourself, and receive a royal portrait in a period costume ready to frame.
With these fun housewarming gifts, you get to choose from a variety of settings, backgrounds, and costumes. I gave one of these to my family for Christmas, and they LOVED it. I wish I had filmed them opening it because it was pure joy. The artist is easy to work with also.
Funny Candle: "Hope Your New Neighbors Aren't A****" Candle
What better wish could you bestow on a friend than the sentiment in this funny candle? "Happy New Home. Hope Your Neighbors Aren't . . ." Ahem.
That really does say it all. It may look like a joke, but this lavender-scented 7 oz organic soybean wax candle is the real deal and something they'll enjoy long after the housewarming party is over.
Edible Anus Chocolate
Definitely not to everyone's, erm, taste, Edible Anus Chocolates are a thing that exists. Are they perfect tongue-in-cheek fun housewarming gifts? I've given them several times and they are always a hit. The gift box contains six vegetarian-friendly anus-shaped chocolates that may or may not contain traces of nuts.
Wine Stoppers
Wine stoppers? Useful but boring. Funny wine stoppers? An excellent gift. This set of ten humorous wine stoppers is a thoughtful addition to a new homeowner's wine bar. They come in an attractive gift box and are made of washable food-grade silicone to last a lifetime.
Uncle John's Bathroom Reader Calendar
Every new homeowner needs something to read while pondering life from the throne. The Uncle John's Bathroom Reader Calendar provides a full year of fun facts, historical tidbits, and other funny stuff to keep guests and family amused while they're — you know — pooping.
Is it just a coincidence that most of the cool housewarming gifts for guys are for the bathroom?
Funny Coasters
Coasters are a very grown-up kind of gift, but homeownership is a very grown-up accomplishment. Your friends will appreciate these funny coasters that will protect their furniture but also show they haven't lost their sense of humor.
These fully absorbent stone coasters come in an attractive metal holder for easy storage. Perfect for the home bar or man cave.
Wine Condoms
Learn from our mistake — this is a condom for your wine bottle. Nothing else. And no, they're not just housewarming gifts for men. Women need them too.
A wine condom seals an open wine bottle to keep air out and freshness in. In other words, they protect against unwanted spillage. Whether your friends are fun-loving or serious wine snobs, it's always good to be prepared. You receive a set of six rubber sealers in a surprisingly handsome gift box.
Fart Blanket
Don't you hate it when you show up with the same gift that ten other people also brought? We can almost guarantee that's not going to happen when you give the Fart Blanket Dutch Oven kit as a housewarming gift. If you don't know what a Dutch oven is, we'll assume you did not have any older siblings.
This handmade fleece blanket is big enough for two to snuggle under because what fun is a fart blanket without a friend?
Doorballs Door Knocker
You better check with the HOA before installing this Doorballs Door Knocker on the front door. This item proves that housewarming gifts for men do exist! Hang it on the door to a man cave or guy's bathroom.
The Doorballs knocker is made from PVC and comes in bronze to make it classy. Warning: objects may look bigger on your door than in real life.
Middle Finger 3D Light
You might not think a lamp that flips you off could be that cool, but the SUPERNIUDB Middle Finger 3D light is pretty darn fun. It's one of the most unique housewarming gifts you'll find.
This skeleton hand LED light comes in a variety of awesome colors that make a statement and set a mood. The styling works well for anyone whose a little goth or a little rock and roll. Hey, you know your friends better than we do.
Horse Head Squirrel Feeder
Oh, the grand life of a homeowner, just sitting in the backyard, drinking fine cocktails, and watching the squirrels eat out of a horse's head. You can make that dream come true for someone when you give them the Accoutrements Horse Head Squirrel Feeder.
When neighborhood squirrels stand on their hind legs to eat food from this feeder, they'll look like they're wearing a horse mask. The feeder is made of vinyl and mounts easily from a hanger.
How to Fix Everything for Dummies
Every new homeowner needs a DIY book in their library. Why take up a whole shelf when one masterpiece covers everything? The How to Fix Everything for Dummies book covers everything from shoring up a wobbly furniture leg to repairing a major appliance.
Seriously, this book is filled with helpful information that will save money and give you a sense of accomplishment. Great for both homeowners and apartment dwellers.
Personalized Couple's Decision Coin
Taking on a new home means making dozens of decisions. Carpet or wood floors? Beige or white in the bedroom? The Couples Decision Flip Coin makes decision-making easier. These personalized wooden coins will save on arguments and are funny housewarming gifts for women or men.
The artist will engrave a name on each side of the birch plywood coin and let you two hash out the rest. Just flip to see who gets to pick the bathroom tile.
"Get Naked" Bathroom Towel
Perfect for the powder room, this Get Naked towel will give guests a good laugh, and maybe a good scare. Let's just hope they don't take it too seriously and start stripping.
This towel is made from organic cotton to be gentle on the skin and measures 28 x 28 inches. The screen-printed letters are extra vibrant to last a long time. The towel is machine washable and proudly made in America.
Toilet Night Light
If you're looking for unique housewarming gifts that are also practical, this one's for you. The Chunace Toilet Night Light is motion-activated and only comes on when someone walks into the bathroom. It turns itself off after two minutes if no motion is detected, so it won't burn through the batteries.
With 16 different colors, you can change it up for the season or let it rotate through the options. Great for a kid's bathroom or for drunks that get lost heading for the throne.
Double-Sided Tortilla Blanket
Every night is Taco Tuesday when you have a tortilla blanket, olé! The youngsters or young-at-heart-sters will have fun snuggling into this funny housewarming gift. It's a realistic double-sided Tortilla Blanket made from lint-free, non-fading flannel and is the best on the market.
This thing is grande-sized and large enough for two. Great for watching TV or for couch-crashing guests.
"Ooops, I'm Drunk" Oven Mitt
When you know your friends are more likely to open a bottle and enjoy take-out than they are to cook, bring them the Blue Q Funny Oven Mitt to celebrate their new home.
This high-quality, fully functioning mitt is screen-printed in fun, vibrant colors and is also one of our favorite affordable funny housewarming gifts for women or men. As a bonus, Blue Q donates a portion of its proceeds to hunger relief organizations all over the world.
"Hold On. We're Not Wearing Pants" Doormat
Every home needs a doormat, so why not have one that reflects who the homeowners really are and what they're doing inside? The "Hold On" doormat is handmade from coconut fibers and non-fading paint. It is eco-friendly, easy to clean, and keeps all those pesky neighbors from tracking dirt into your new home.
Toilet Timer
The Toilet Timer is a toilet-themed sand timekeeper that holds you to your promise to be back in a minute. Well, actually five minutes. It's a fun gift when sharing bathroom space is an issue. Just spin to reset and watch the sand start filling up the toilet bowl at the same time you do. Let's be honest: these make cool housewarming gifts for guys.
Personalized Face Pillow
If you want to go down in history as the best housewarming gift-giver in the world, get a personalized face pillow for every person in the family. Or just give them a pillow of your face so they remember you. These cozy pillows are made from baby velvet to make sure they are as comfortable as they are fun.
The high-resolution printing technology ensures the images will last even with regular washing. You choose from four different sizes, and they get all the fun.
Crochet Penis Blanket
Okay, now hear us out on this one. It has a hood, a nice warm column, and two bouncy balls to put your feet under. When you think about it, a crocheted Penis Blanket makes perfect sense. Well, maybe not perfect sense. Alright, maybe no sense at all, but it's still fun.
Bring your friends a handmade acrylic blanket with removable, inflatable balls — yeah, you read that right — and you'll be invited over for every holiday meal through infinity.
How to Pick the Best Fun Housewarming Gifts?
Think about your friends' sense of humor. Are they innocent? Or naughty? Are they snarky? Do they always have a dirty mind? Do they have a foul mouth? You know your friends best, so pick something that goes with their humor. If you don't know them well, then go with something more innocent like one of the cheese boards above.
Confession time: How many of these funny housewarming gifts did you pick out for yourself? With so many great options to choose from, we can't blame you for buying one or two or six things.
And if you couldn't get everything you wanted, you can always go to your friend's house and borrow a cup of chocolate anuses or maybe a carton of wine condoms. You know, in case of emergencies.
Be sure to follow us on Facebook for daily updates of unique gifts!