Gifts for Neighbors Moving Away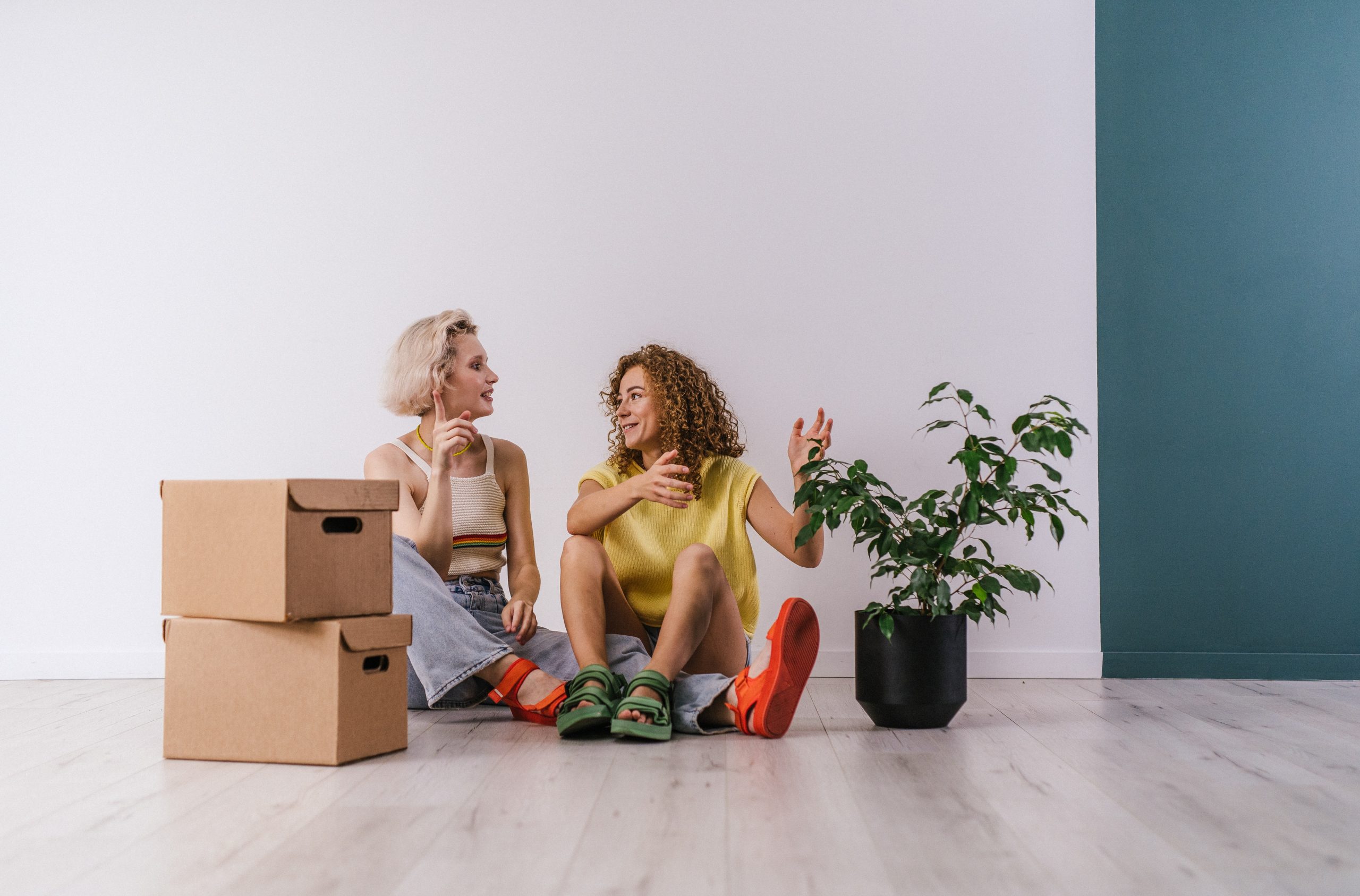 If you are lucky, you end up having neighbors that become your friends and are always up for a spontaneous happy hour hang out or a morning coffee chat. It's like having your own social club and you don't even have to leave your house or put on pants.  But when those awesome neighbors move away, it can be a hard change for both parties. So, show how much you care by getting them something to remember you by so your friendship continues for years to come.  We've compiled the best gifts for neighbors moving away, so whether you want to give something sentimental, useful, or funny, we've got you covered.
---
Homesick Location Candle
When your neighbors move away, they will miss everything about home, including the smell. These Homesick Location Candles have a different scent for each state, city, or country. For example, Southern California has the scent of orange, lemon, and rose. I thought Colorado would smell like weed, but apparently, it smells like spruce needles and cinnamon.
---
Related: Funny Housewarming Gifts
---
"Never Too Far to Drink Together" Glass or Mug
In this day in age, video calling is easy so why not have a glass of wine or coffee together over Zoom? There are several types of glasses available so it's easy to find the perfect one for wine, coffee, beer, whiskey, sweet tea, or anything in between. And you not only customize it with the states, but you can also choose different colors or styles.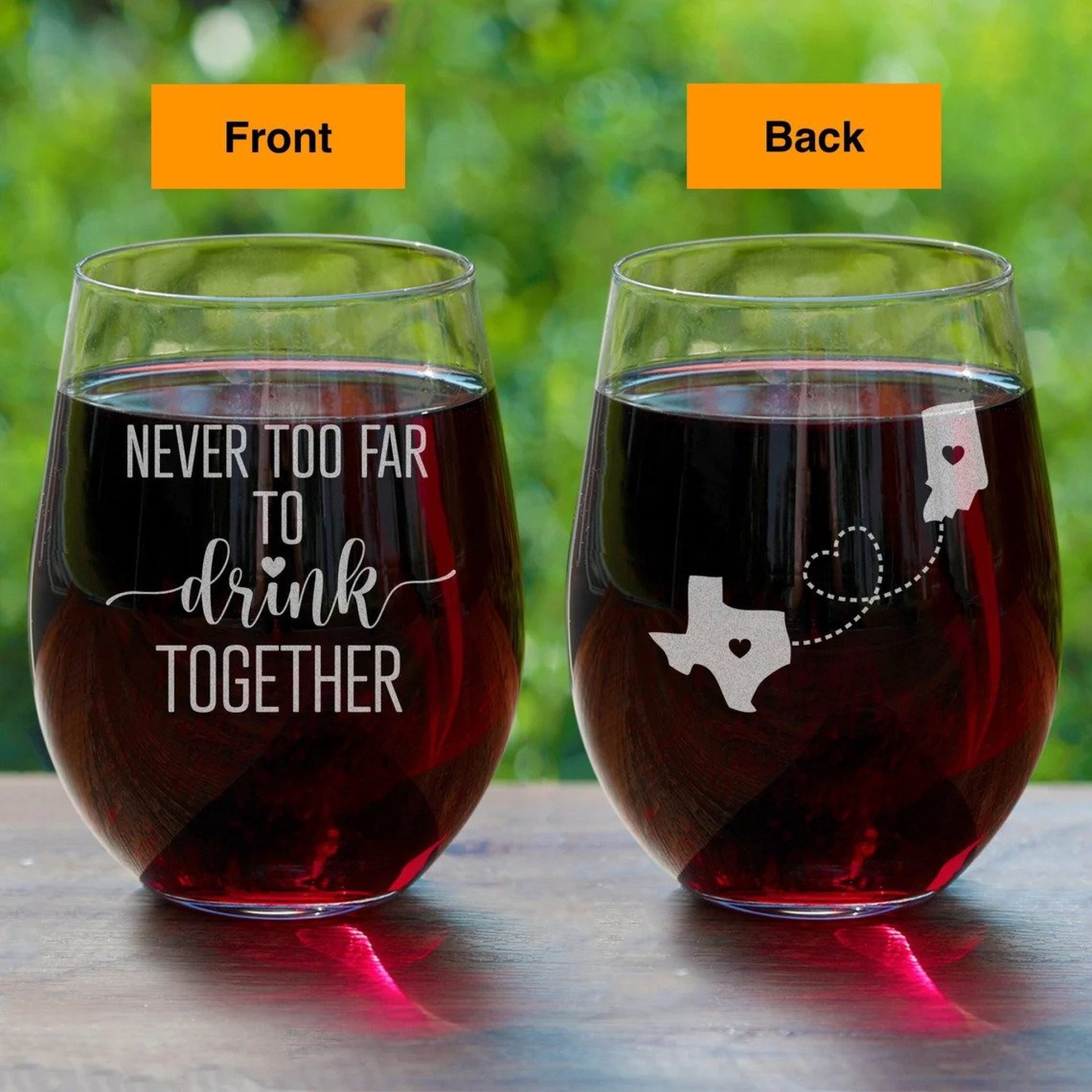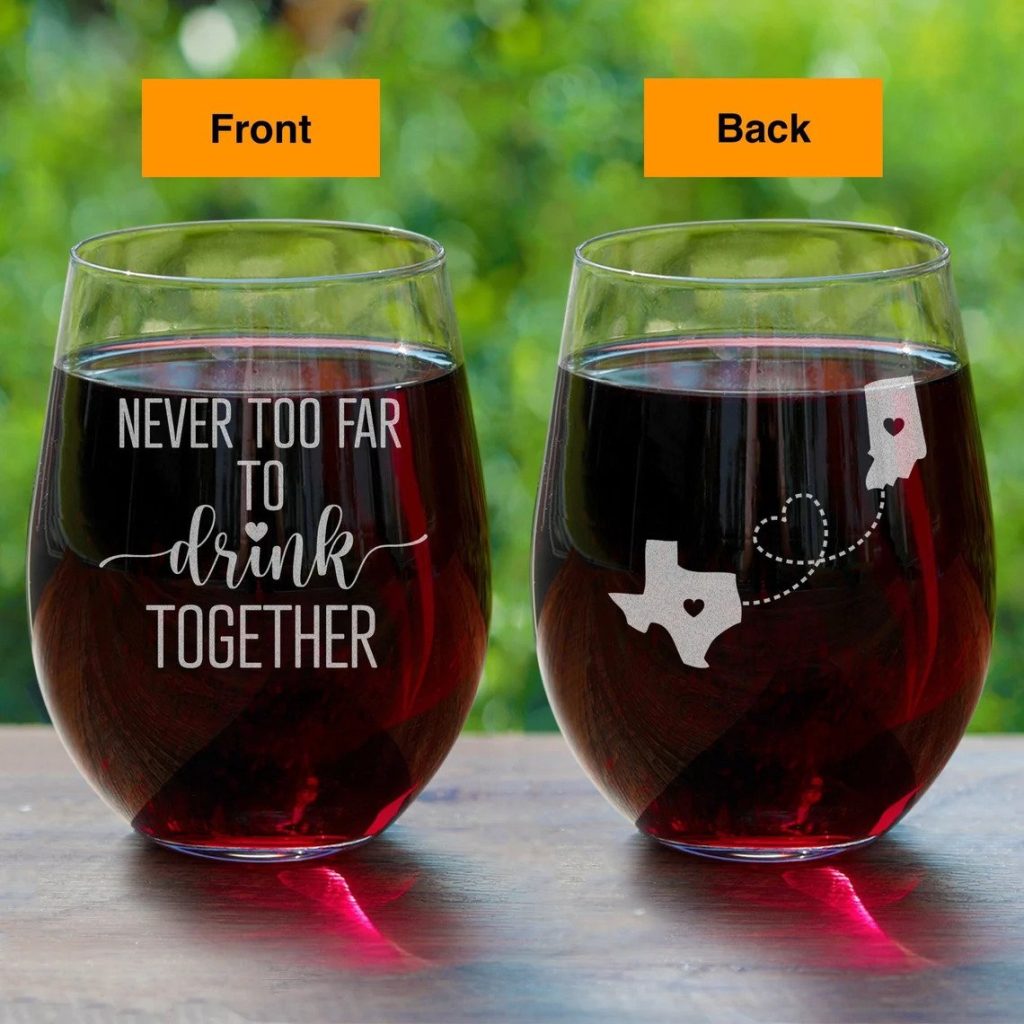 ---
"My Favorite Neighbor Gave Me This Shirt"
Available for men, women, and kids' sizes and in many colors, this funny shirt will bring a smile to your neighbor's face. It's one of those gifts for neighbors moving away that keeps on giving every time they wear it. So make sure their new neighbors know they will never be as cool as you and give these to all of your neighbors.
---
Personalized Neighbors Cutting Board
If your neighbors are really special to you, show them you care with this personalized cutting board. There are almost 50 different designs and styles and various woods to choose from. You can add their names or a message for an extra special touch to make sure they never forget about you.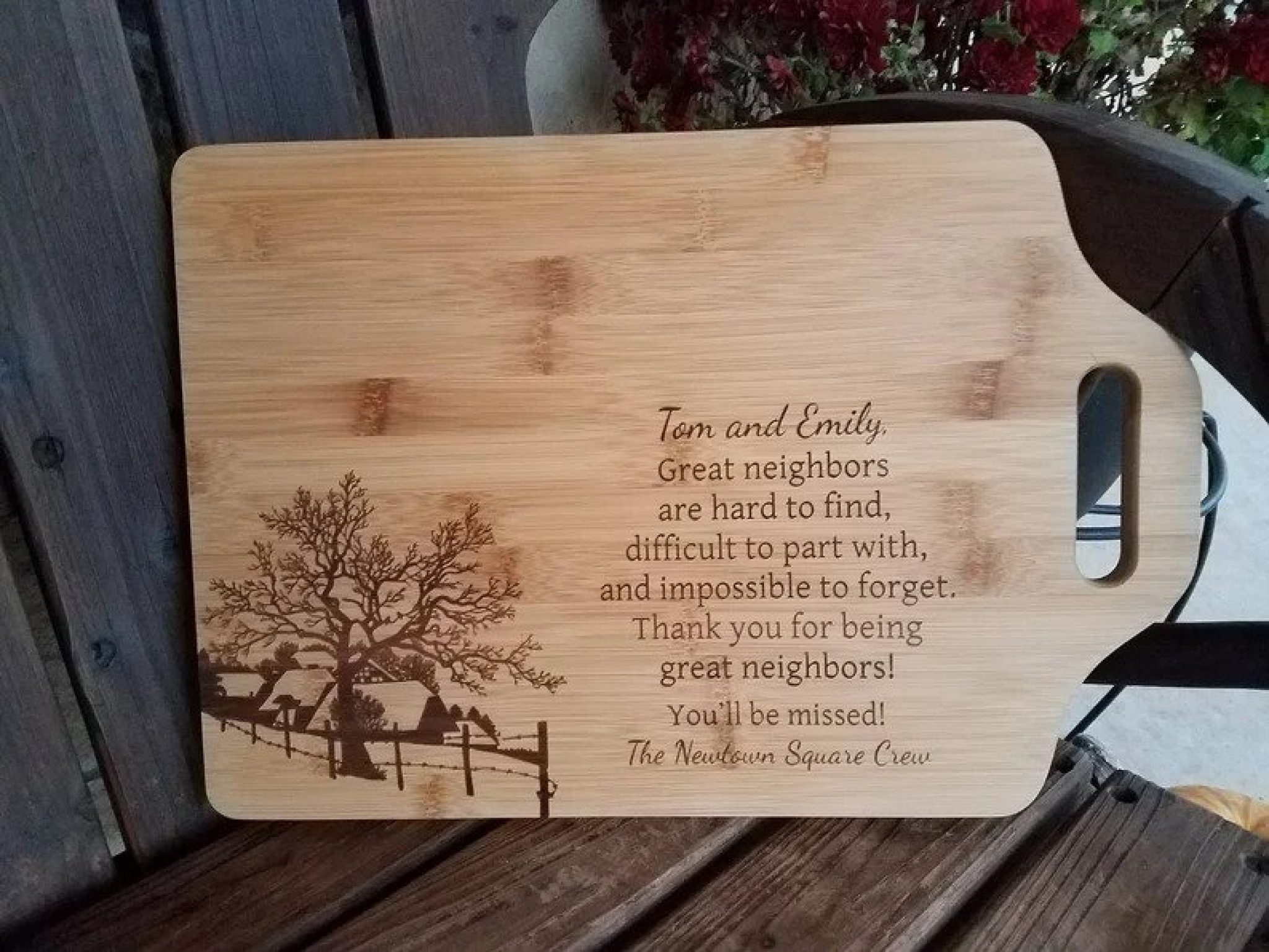 ---
Related: Gifts for People Who Like to Entertain
---
"Our Friendship is Like This Candle, I'll Burn Your House Down" Candle
This hilarious candle is a great gift for neighbors moving away with a sense of humor. You can even choose it with the F-bomb on it if your neighbors have a potty mouth.  But in addition to making your friends smile, this candle also smells really good so it will be useful for them… especially if the electricity at their new house hasn't been turned on yet.
---
Related: Stress Relief Gifts
---
Coffee and Chocolate Gift Box
Everyone loves chocolate and coffee, and if they don't, it's a good thing your neighbors are moving. This chocolate and coffee gift box has 4 award-winning coffees paired with 4 artisan chocolates. It's too bad they are moving because you will want to try them too.
Funny Cup/Glass/Mug for Neighbors: "Good Luck Finding Better Neighbors Than Us"
Let's just say it like it is…. you are awesome and you will always be the best neighbors ever, so why not let others know just how awesome you are? Choose between cups, mugs, shirts, or candles to display this humorous message. Maybe your neighbors will realize they are better off staying next door to you forever.
---
Custom Neighborhood Map Coasters
Have your neighborhood or your favorite hangout area laser engraved on these coasters. You simply give them an address, location, or city and they come out looking great. It's a great way for your neighbors to always remember where they came from.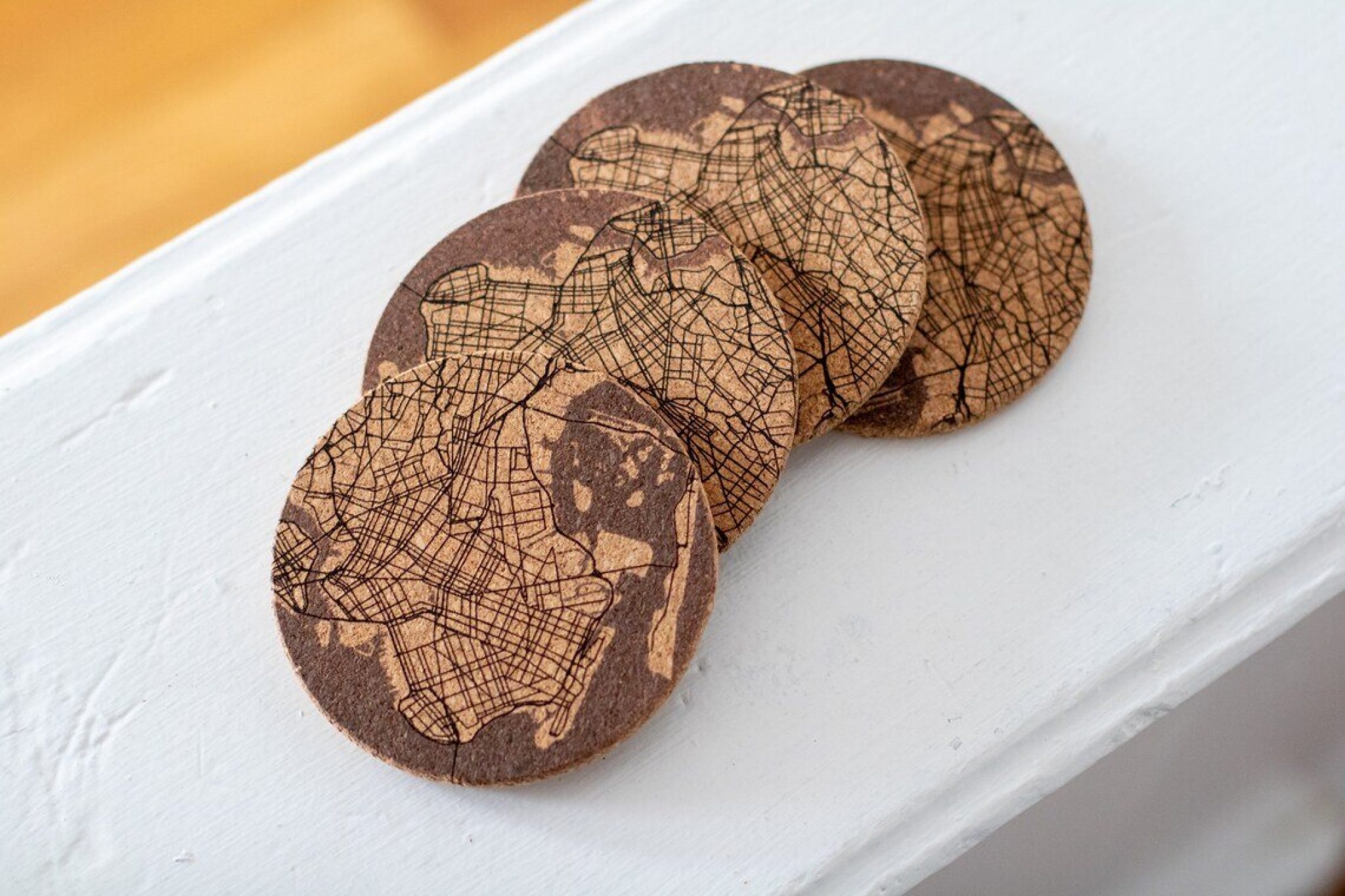 ---
Funny Custom Mug: "A Wise Woman Once Said, 'F*ck This Sh*t' and Moved to (Custom State)"
If your snarky girlfriend is being a jerk by moving to a completely different town/state/country, show her she will miss your dark sense of humor with this custom mug.  You can customize it the location of their new home and it is available in many colors. You can even have her/his name printed on the other side. The artist is easy to work with and can create whatever you want.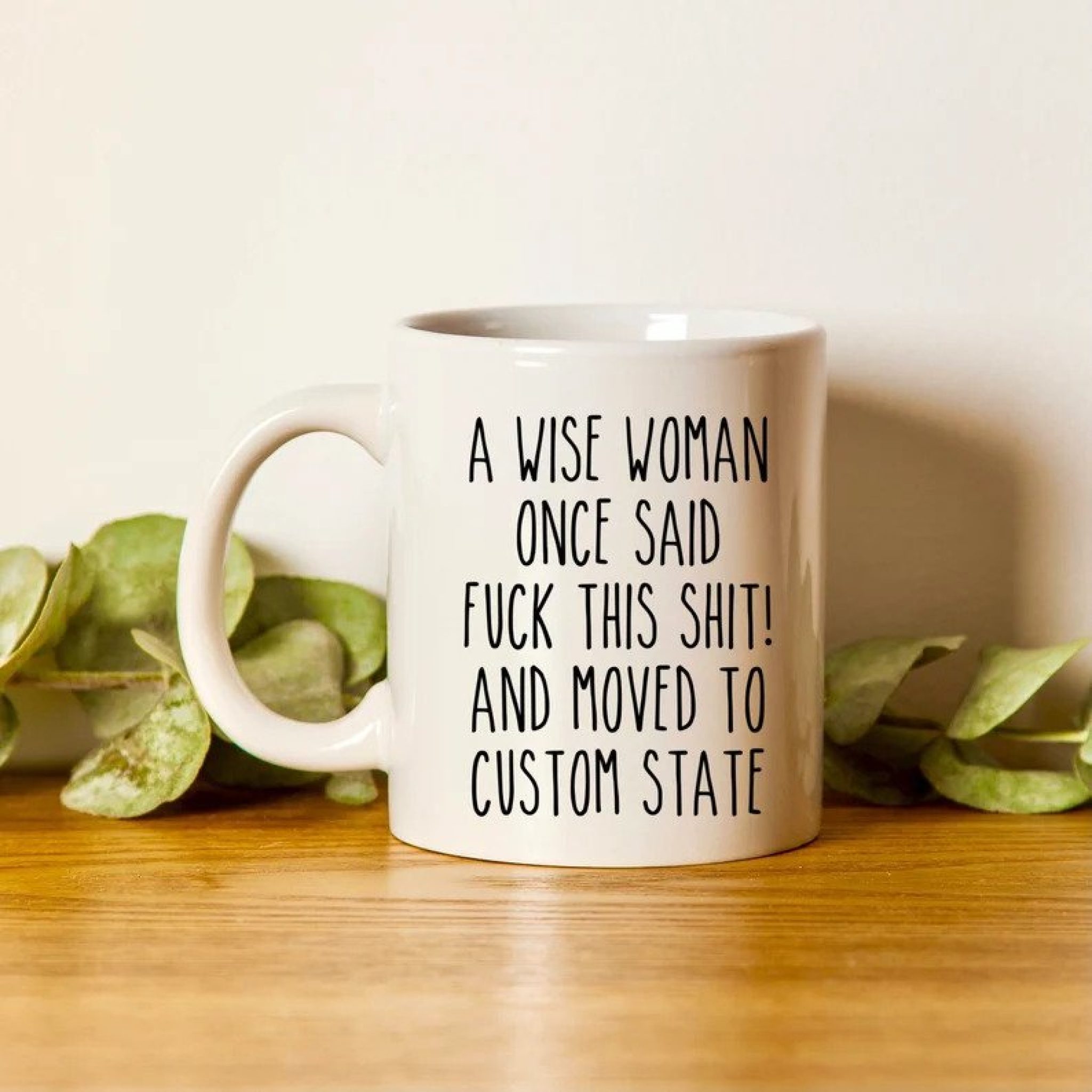 ---
Personalized Going Away Sign for All of the Neighbors to Sign
If your neighborhood is as friendly as Mayberry, then your fellow residents probably also want to show their love. This personalized sign has the recipient's name on it, and everyone gets to sign a note to make them feel guilty for leaving you all behind.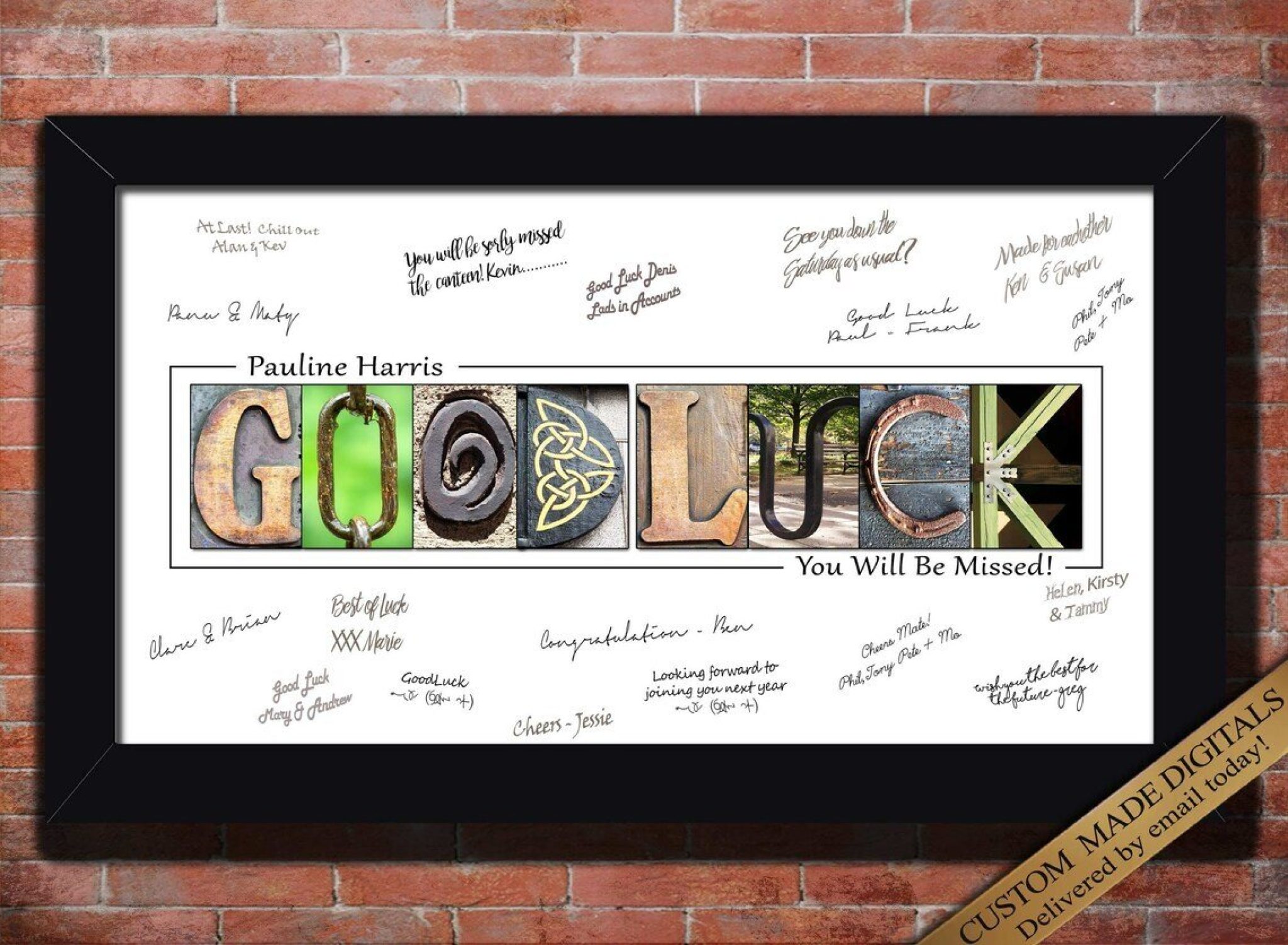 ---
Give Them an Experience in Their New Town
Moving to a new town can be hard because you don't know what the town offers.  One of my favorite gifts for neighbors moving away is a tour of their new town.  You can find cooking classes, city tours, wine tastings, segways, adventure activities, and more.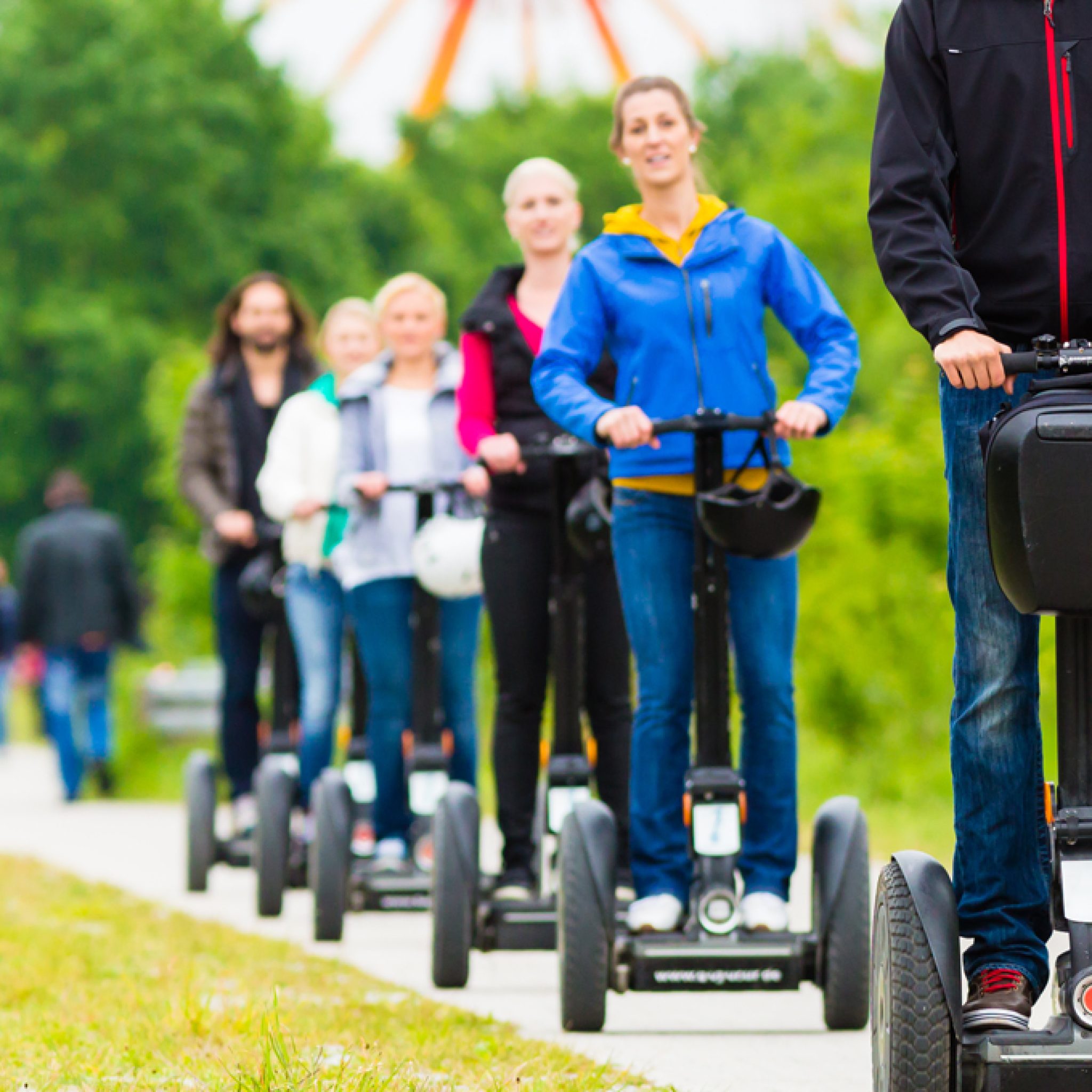 What Makes the Best Gifts for Neighbors Moving Away?
When choosing gifts for neighbors moving away, find things that will make them smile and think of the good times you had together. Whether you pick a sentimental gift or a snarky funny gift, you can't go wrong. But keep in mind that items such as plants are hard for them to move so you are only giving them more to do during a stressful time. So smaller gifts that are easier to transport are the way to go.
Follow us on Facebook for daily updates of unique gifts for the whole family!