Unique Real Estate Closing Gifts for Clients
When it comes to real estate closing gifts, you want to give something memorable, thoughtful, and unique. But, let's be honest, you also want to give something that will make your client smile and remember you for future transactions. After all, the closing of a home can be a stressful time, so that's why we've put together a list of the best real estate closing gift ideas that are sure to keep your clients coming back to you every time.
---
Personalized Charcuterie Board with Their New House Engraved On It
This artist can engrave any picture onto a cutting board, so why not personalize it with their new home? You can customize it with their name and address or a message. And it is available in many different colors of wood and several sizes to fit any budget.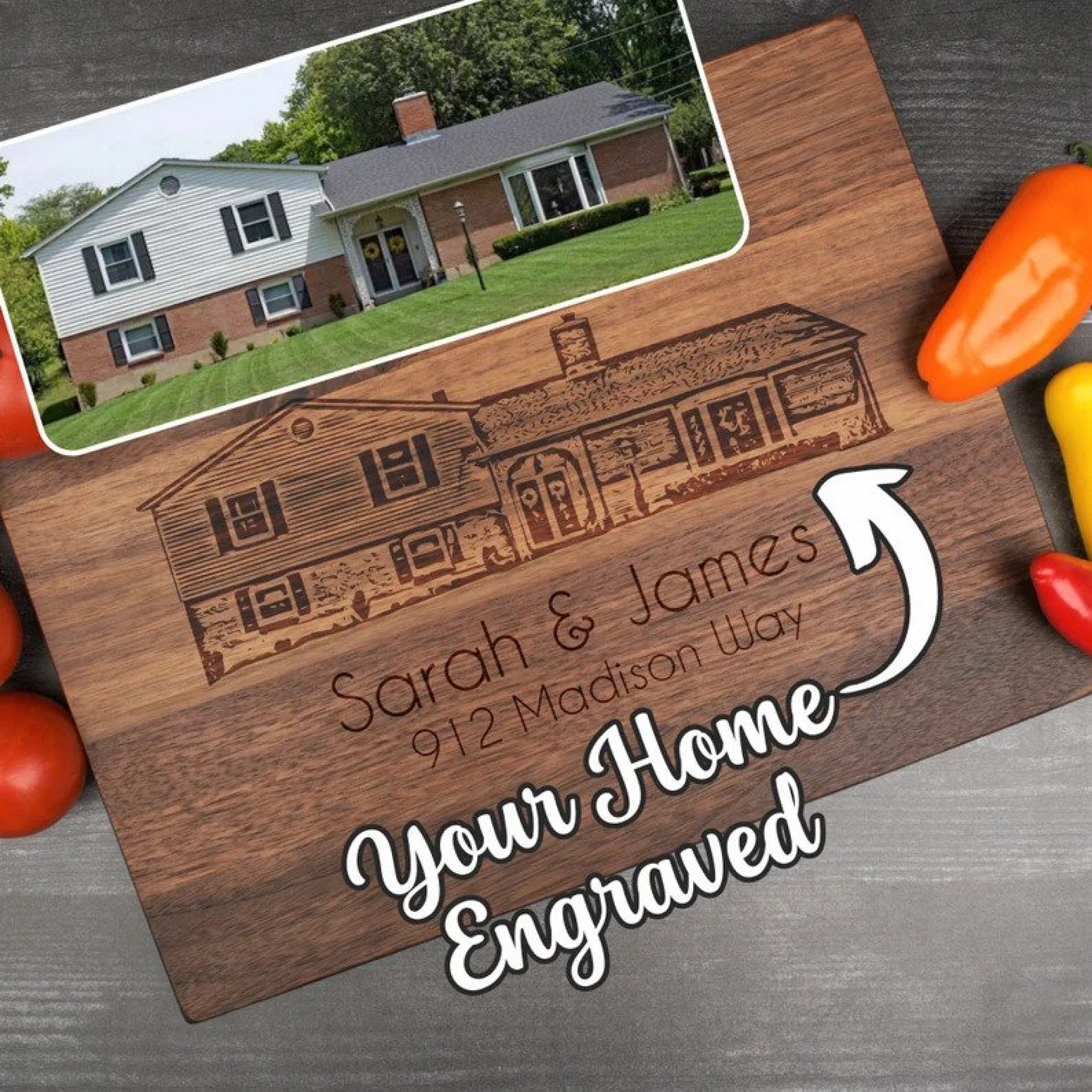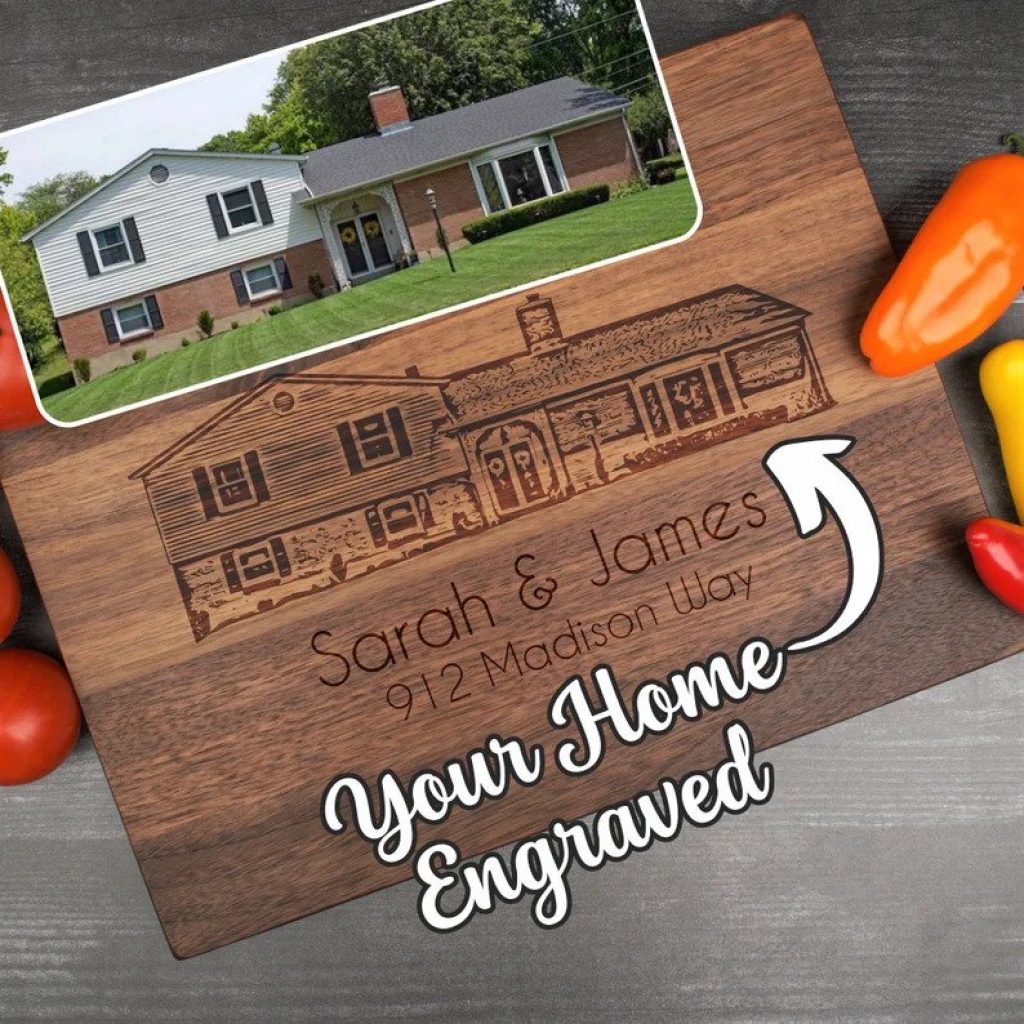 ---
Personalized Real Estate Closing Gift Basket
This artist makes several different baskets to choose from for real estate closing gifts. This particular one has a personalized charcuterie board, a personalized dish towel, personalized salt and pepper shakers, personalized coasters, and a welcome tag. With the option of adding a candle and salad servers. You can even add your logo to the back of one of the coasters. It's a personal touch with a great presentation and they have lots of options.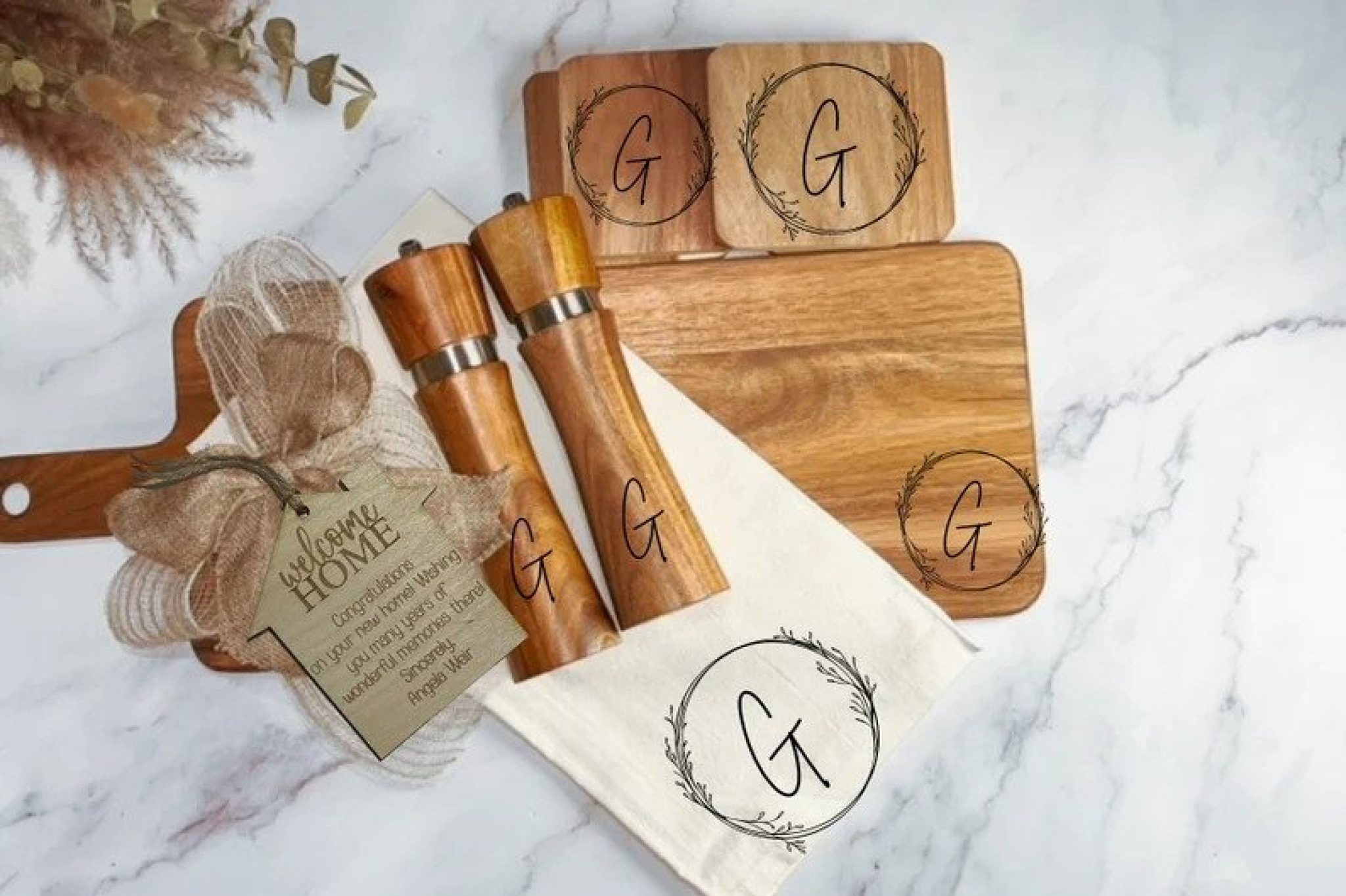 ---
BBQ Master Grilling Gift Box
If your client's new home has a BBQ, then this master grilling gift box will come in handy. It includes stainless steel meat claws, leather gloves, a grill fork, a basting brush, a cast iron sauce pot, honey sweet sauce, a touch of heat sauce, barbecue meat rub, and a set of 3 smoke cans (hickory, apple, and mesquite). And it comes packaged in a super cool crate!
---
Customized Bottle of Wine
Create a completely personalized bottle of wine! You can put their name and address on it, or put your logo on it with a congratulations message, or anything else you can imagine!
** NOTE: The website says you can't use a logo, but you CAN as long as you work for that company.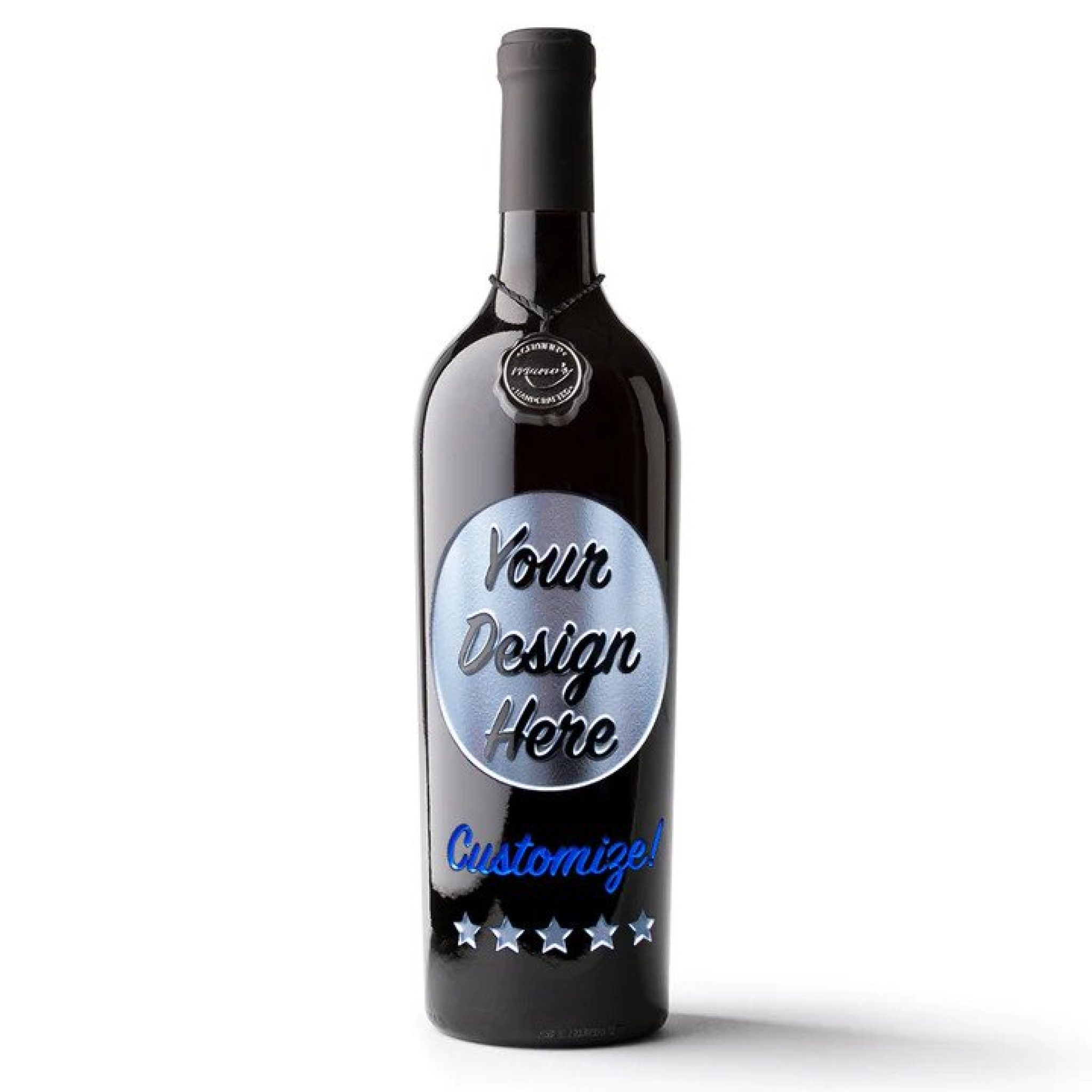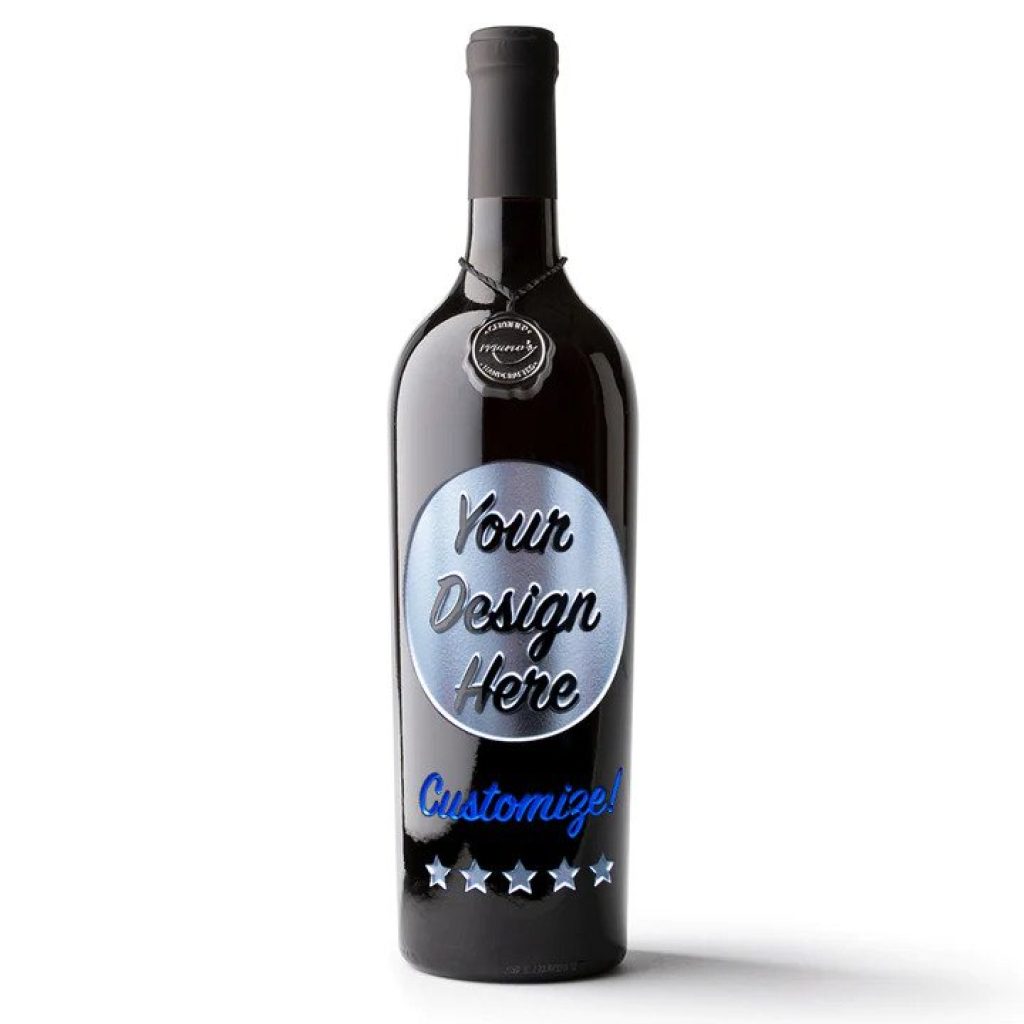 ---
Personalized Bird Feeder
I used to laugh at people who would watch birds until I bought a house. Now we enjoy sitting on the porch every evening as we try to spot our favorite winged friends. This personalized bird feeder looks gorgeous and can be customized with a message or their names. Plus, the homeowners will think of you every night… and that's great for future business.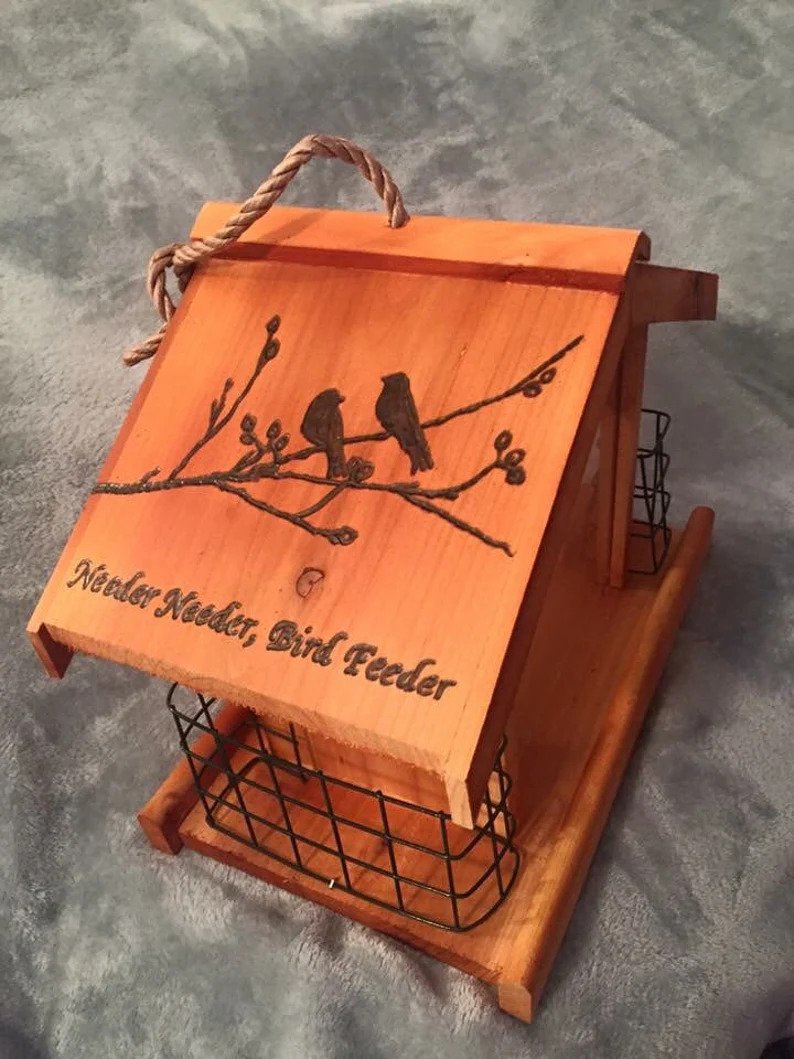 ---
Related: Gifts for Bird Watchers
---
Croquet Set
If the house your clients just bought has a yard, a croquet set is fun for the whole family. It allows them to enjoy their house outdoors and it is appropriate for adults and kids without breaking the bank. It's one of the best real estate closing gifts for families.
---
Personalized Serving Tray
This personalized serving tray is very handy to have, and it looks beautiful. It's great for entertaining or just bringing breakfast in bed for your partner or cocktails to your friends… Or cocktails to your partner with their breakfast (we aren't judging). You can choose between dark walnut, ebony, and dark grey.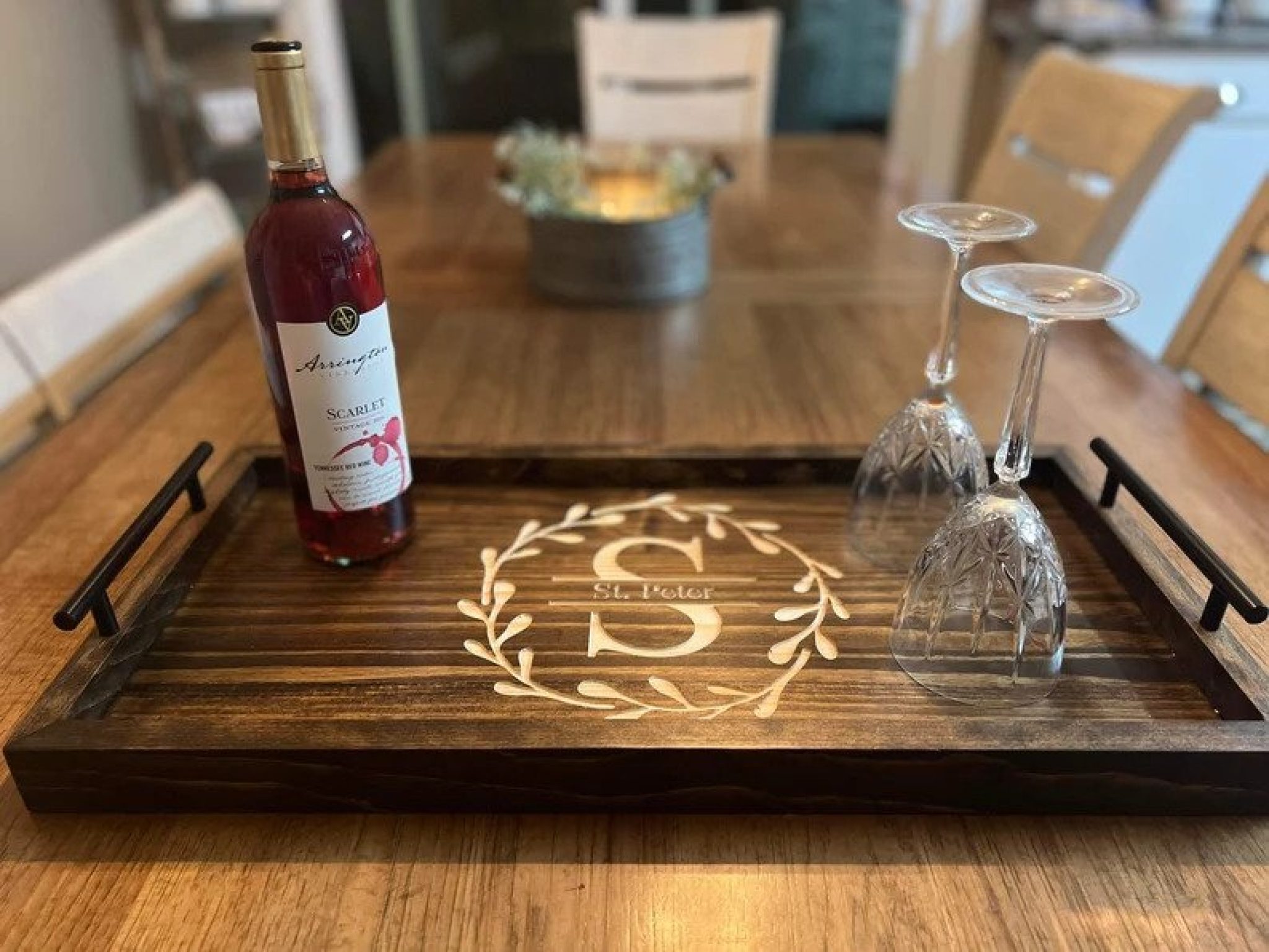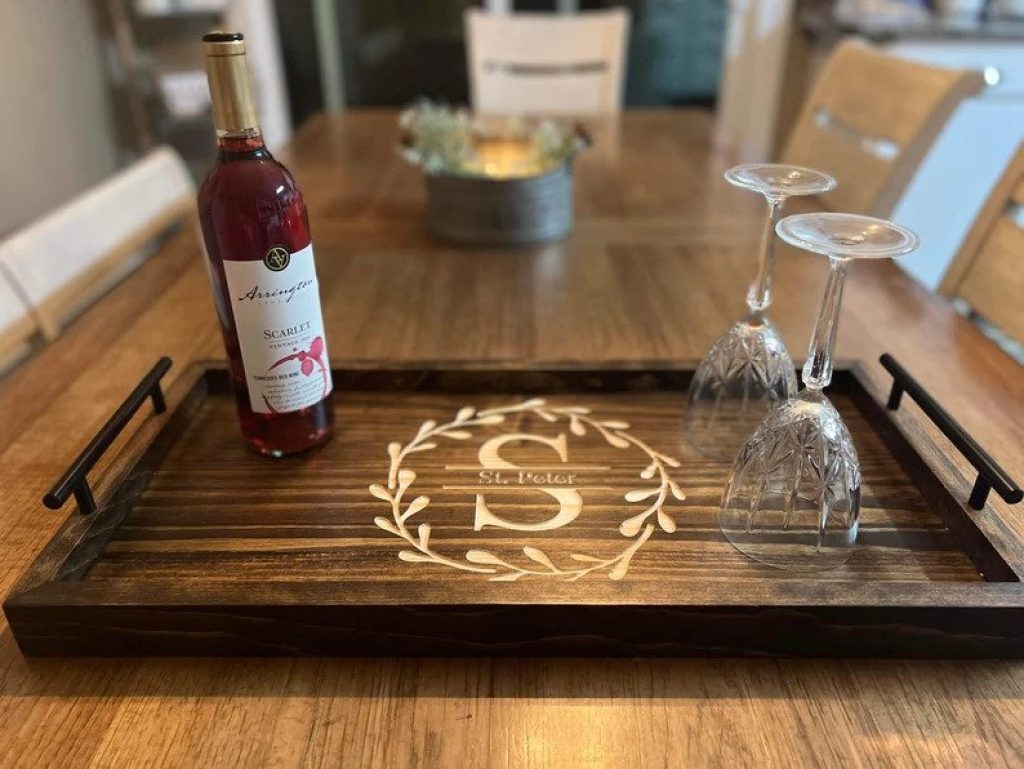 ---
Related: Gifts for People Who Like to Entertain
---
Lobster Dinner Delivered to Their Door
Now that your clients have closed on their home, they are going to want to celebrate. So send them a premium lobster dinner right to their door so they can celebrate in style. These are so fresh that they will feel like you transported them to coastal Maine at the best seafood place in town. Client closing gifts have never been so yummy.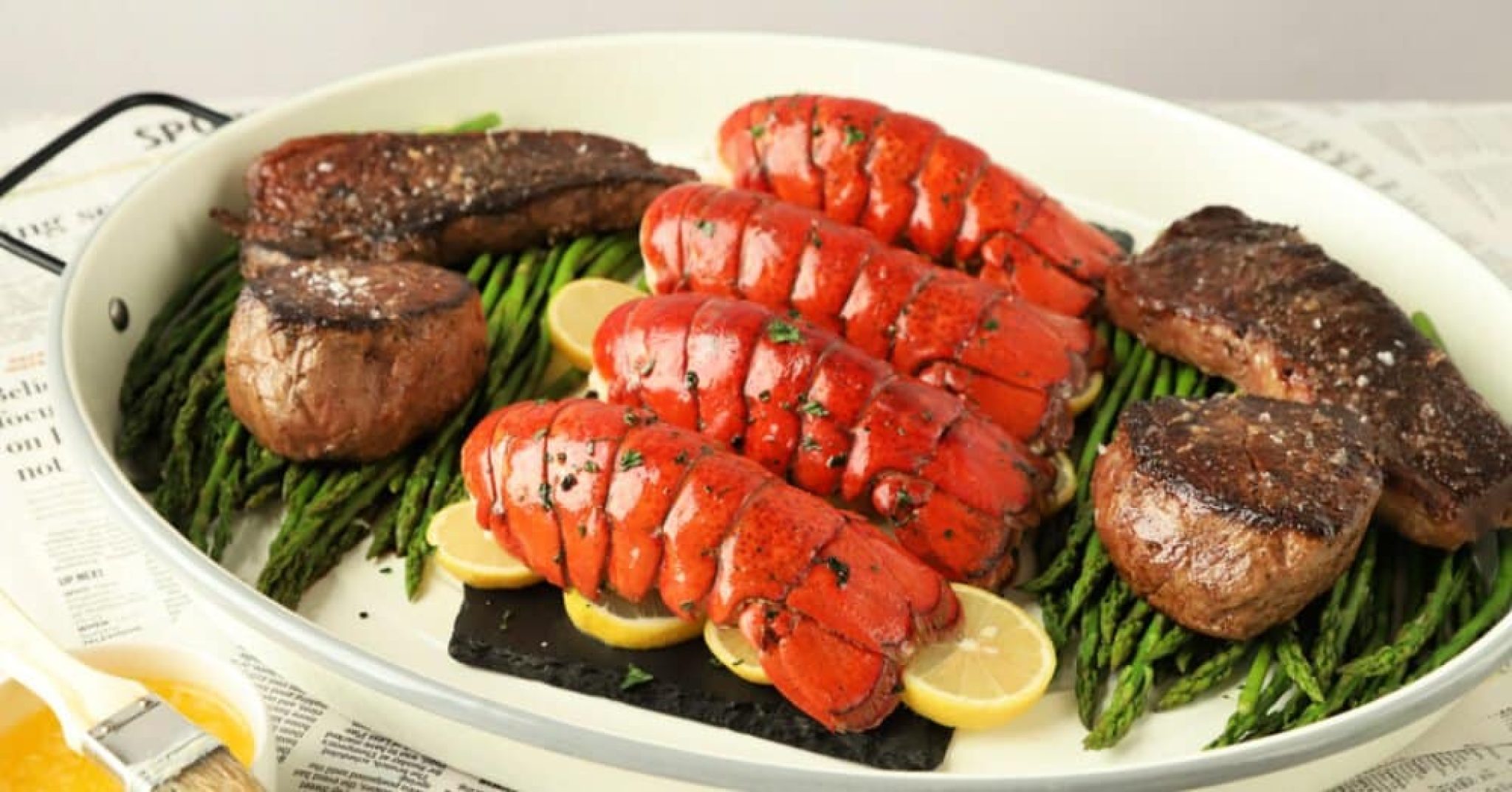 ---
Personalized Sign
These personalized signs look great in the backyard, by the pool or grill, by the front door, or anywhere in the house. It is available in several colors and sizes to fit any budget or decor.
---
Related: Gifts for Pool Owners
---
Personalized Cutting Board
Available in many colors and sizes, this personalized cutting board makes the perfect real estate closing gift for clients. It is something that is useful but will also look beautiful in their home and they can use it as a charcuterie board at their housewarming party.
---
Wine of the Month Club
A wine subscription is like getting a gift every month (or every quarter), so it's the gift that keeps giving.  These wines are award-winning and from boutique wineries from around the world. They also have subscription options for beer, bacon, cake, peanut butter, bagels, and more and they have been voted #1 subscription company for 7 years.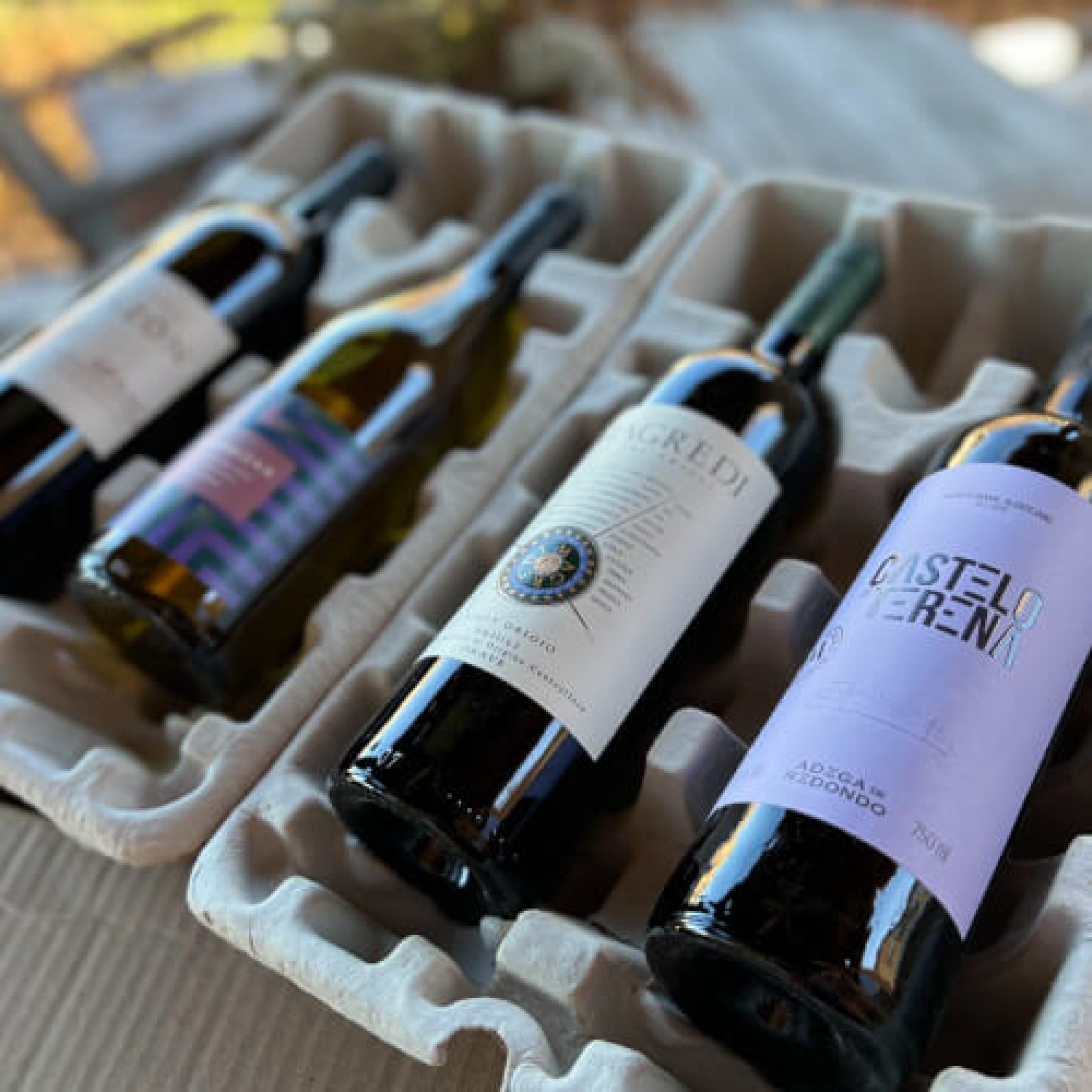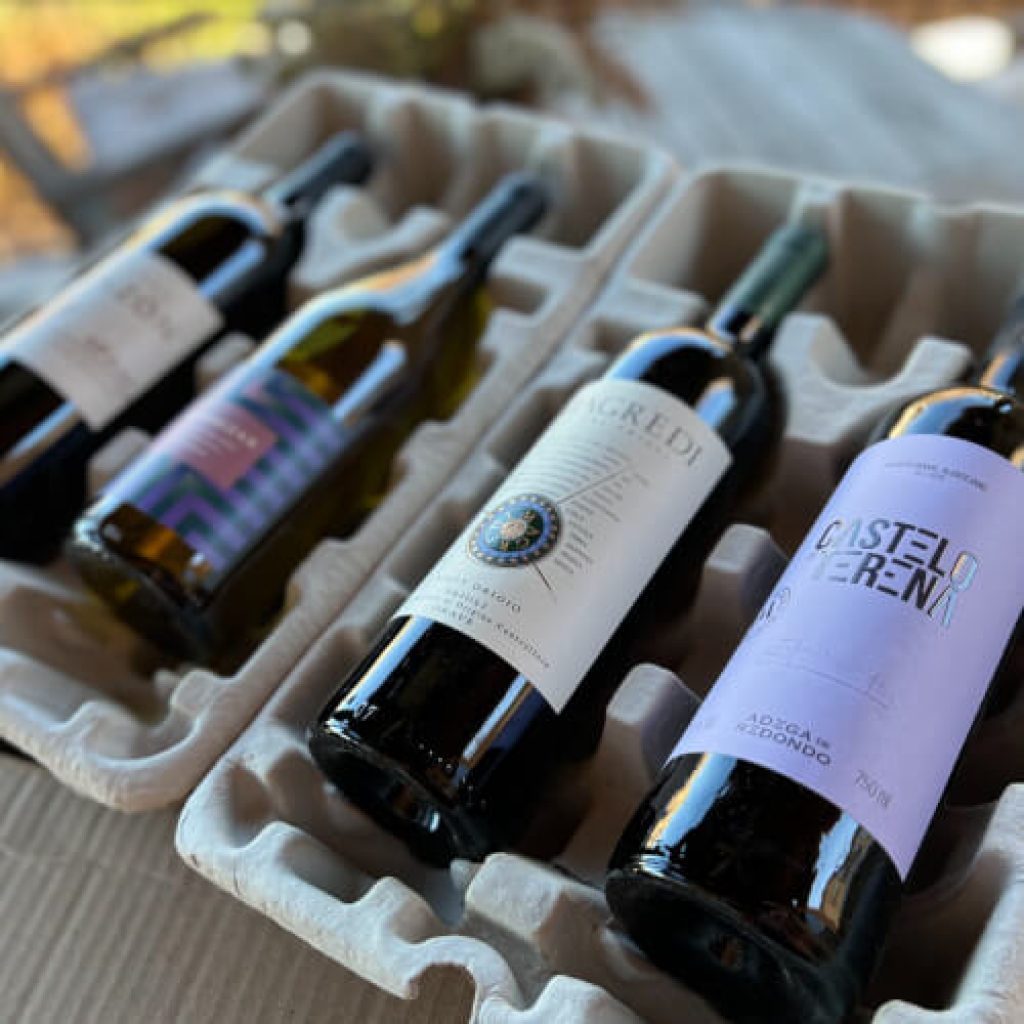 ---
Gourmet Oil Dipping Spice Kit
This gourmet oil dipping spice kit has 15 different spices from around the world that go great with oil and dipping bread. They come in a tin case, and under the case there are ideas for which spices to combine for new flavors. They are packaged beautifully so I have given this to many people, including myself.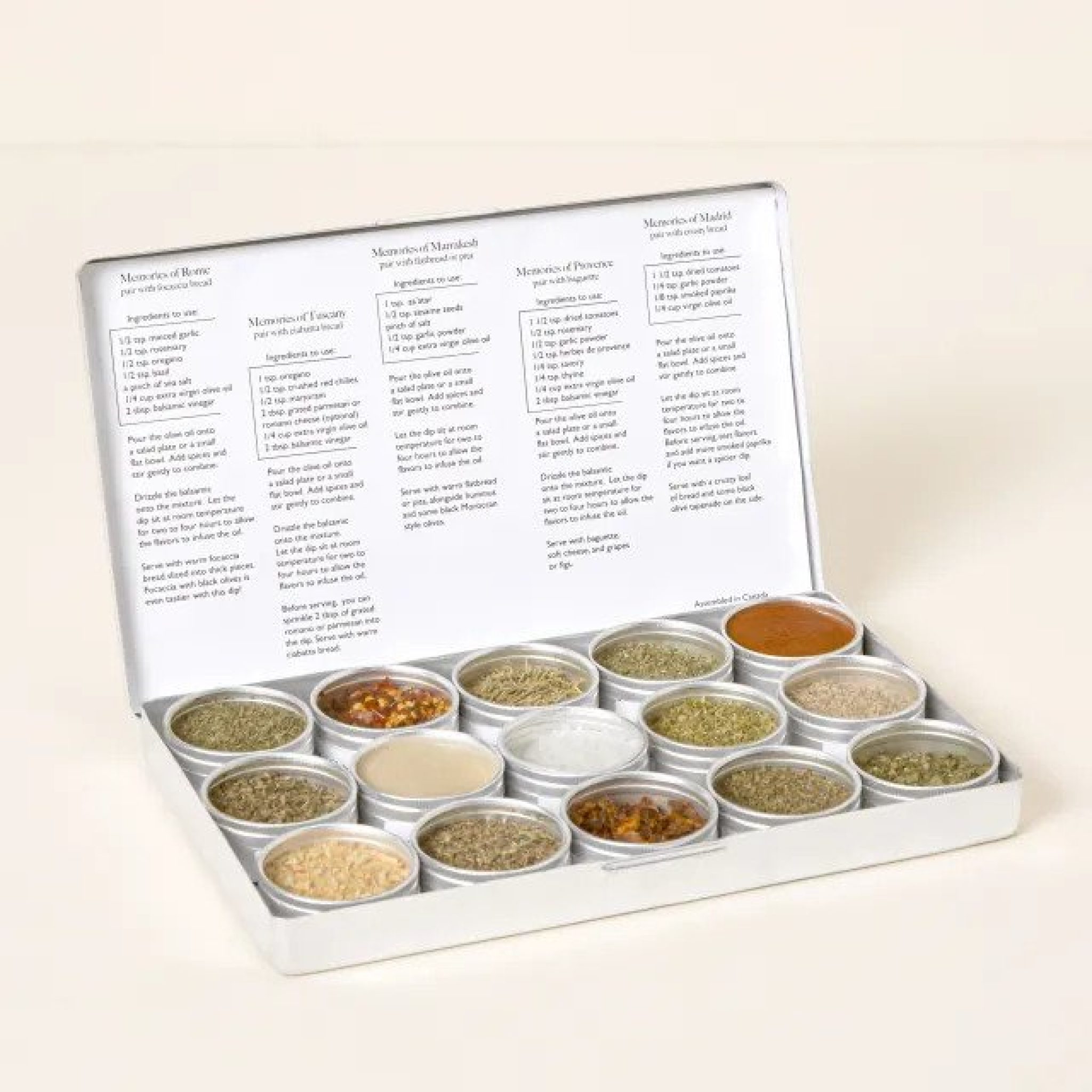 ---
Related: Gifts for Lake House Owners
---
Personalized Decanter Set
A personalized decanter set is personal and looks great in any home. This set comes with an engraved decanter, 4 engraved glasses,4 slate coasters, 8 stainless steel ice stones to keep their cocktail from being watered down, a black satin carrying bag, and tongs. And the laser-etched wooden display box is gorgeous.
TIP: For MANY more decanter set options, buy HERE.
---
What Are The Best Real Estate Closing Gifts?
By the time your clients close on a home, you have probably gotten to know them a bit. So if they like to drink, a wine subscription or a decanter set will be great. If you don't really know them at all, then any of the personalized gifts above will be great. So, whatever you choose, it's sure to be a closing gift that your client will remember so they will come back to you when it is time to buy or sell again.
Be sure to follow us on Facebook for unique gifts for everyone you know!