Sick Care Package Ideas | Get Well Soon Gifts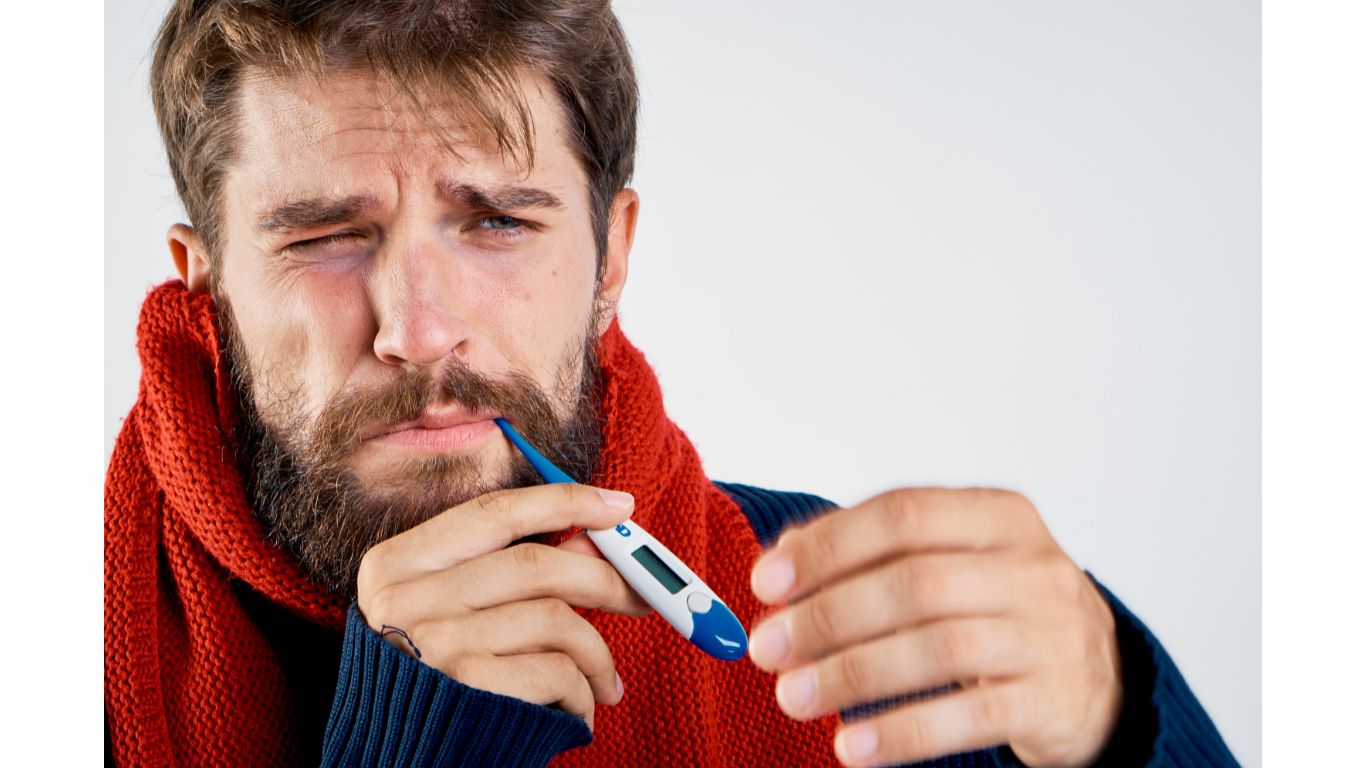 It's never fun getting sick, but sometimes a unique get-well gift from a friend can help make your day just a little bit brighter and a little less sickly. If you're looking for some of the best sick care package ideas, you've come to the right place! From hilarious flu packages to cozy get-well boxes, it's time to take your pick of some of the most hilarious and thoughtful gifts around. Whether they are dealing with a common flu or something more serious like a man-cold, we've got you covered. So let your friend kick back with your gift while they Netflix their ailments away.
---
Post-Surgery Sick Care Package
This get-well package is bursting at the seams with items to help your sick friend mend. It includes a bath bomb, candle, soap, shower steamer, bath salt, lip balm, body butter, an amethyst crystal necklace to ward off cooties, and so much more. It is available in three sizes to fit any budget and the seller is great to work with. You can request scents and add a custom message.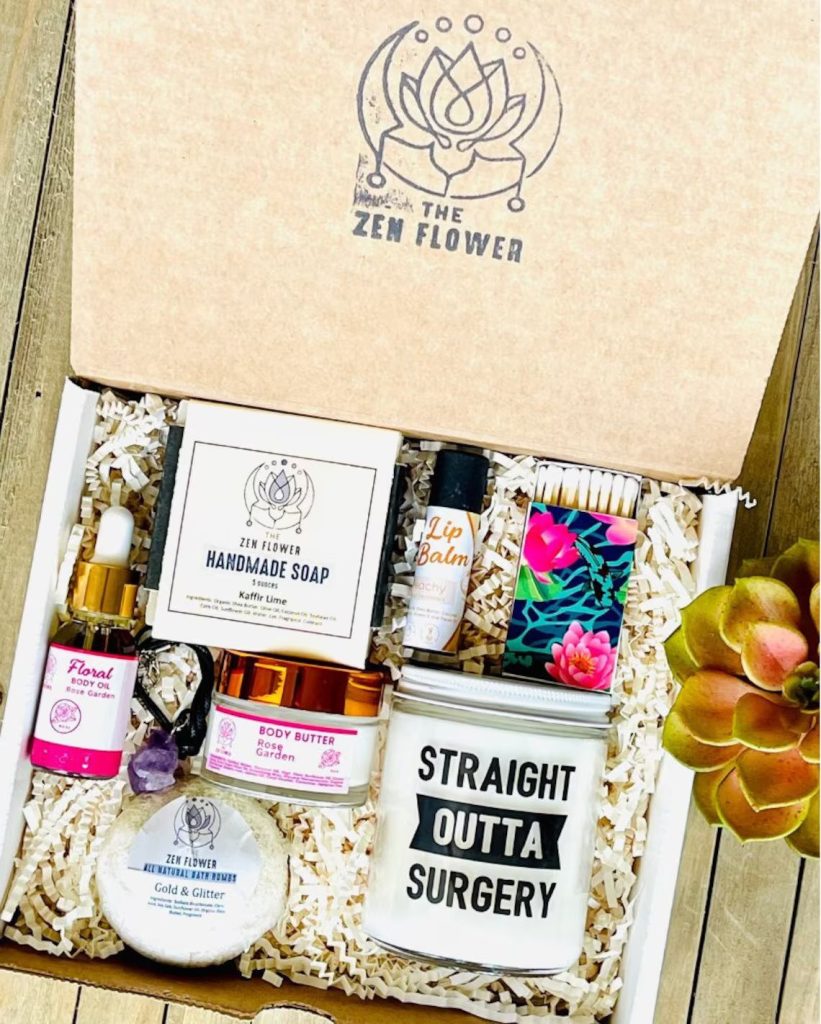 ---
Related: Relaxation Gifts
---
Funny Get Well Candle for Sick Friend
Laughter is the best medicine, so this candle is one of the best sick care package ideas for any sick friend. This natural soy candle is available in three scents and will burn for 50 hours and smells great. It makes a great inexpensive get-well gift.
---
Custom Get Well Package
It's never been easier to customize one of the best sick care package ideas we have seen. You can choose between 100 different items to create the perfect box for your sick friend. Choose soaps, creams, bath bombs, socks, essential oils, tea, coffee, candy, eye masks, and more. The seller can add a personal note and they package it like a piece of art, so the presentation looks like you spent a million dollars on it.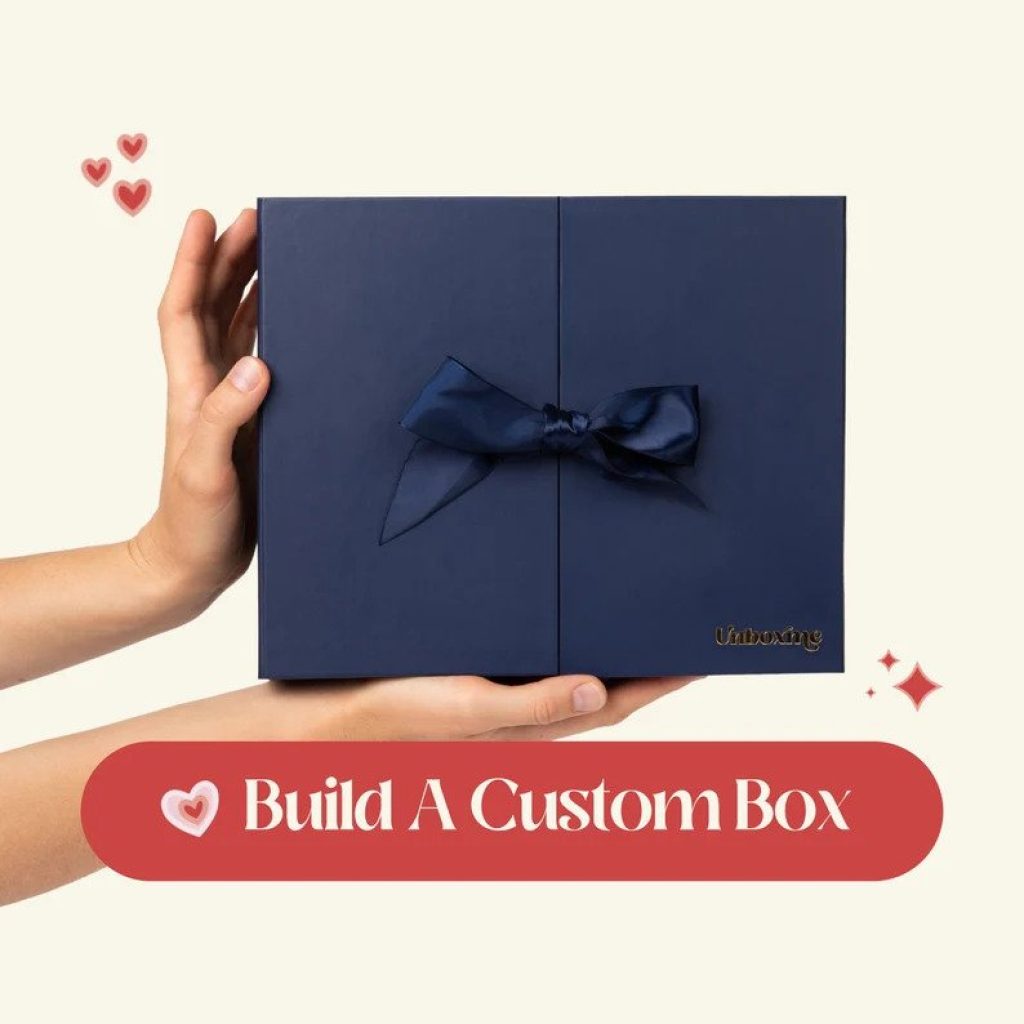 ---
Related: Gifts for Elderly Women
---
Sick Care Package and Activities for Kids
This get-well package for kids is filled to the top with lots of activities for sick kids. It has cards, magic, drawing supplies, paints, markers, fidget toys, a stuffed animal, and so much more. And the Conversation Starter Cards and the kids' version of Would You Rather promotes silly, healing laughter. It will keep the child distracted from their illness for days. It's one of the best sick care package ideas for kids you can find.
---
Fart Blanket
If your sick friend is having stomach issues, then it is very likely they have enough gas to fuel SpaceX. This Fart Blanket is not only hilarious, but it is also super soft, available in many colors, and a whopping 80 inches. Farting has never been this cozy.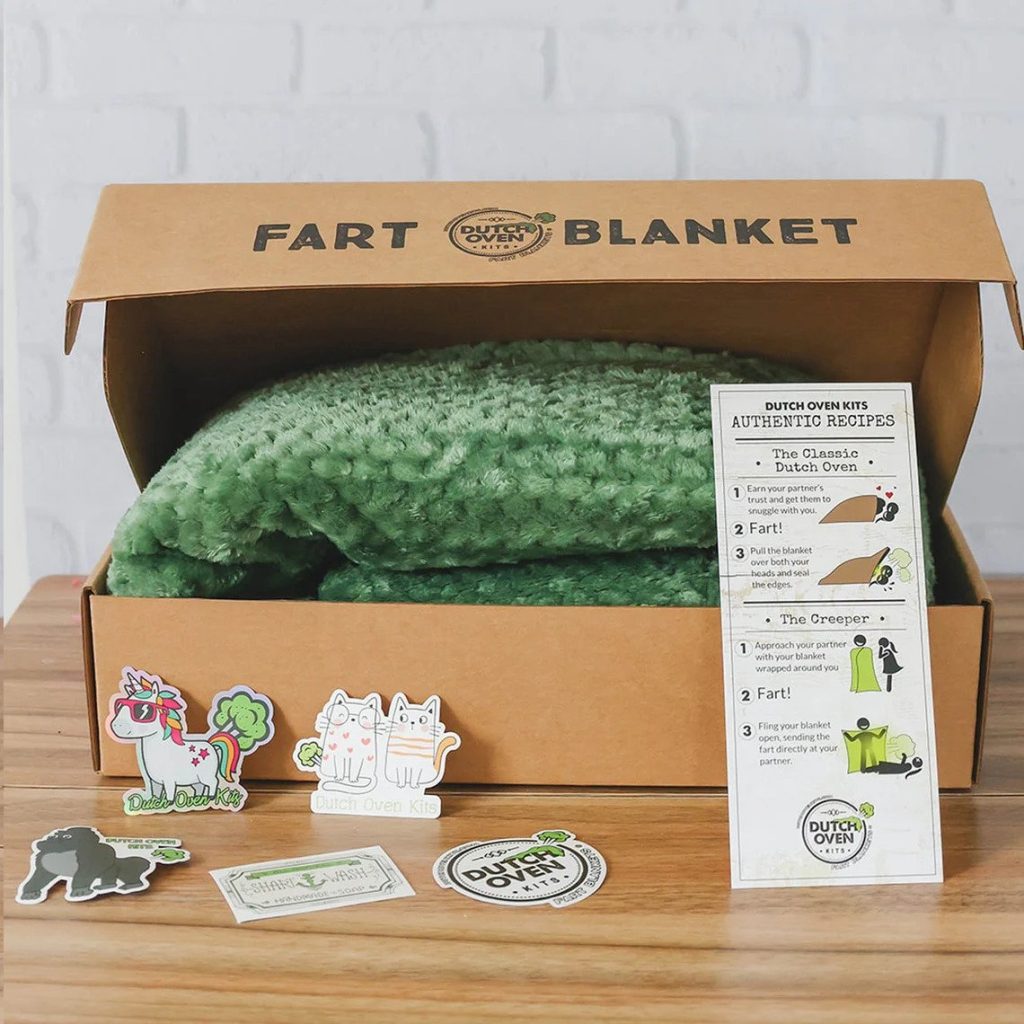 ---
Related: Gifts for Men in Their 50s
---
Get Well Soon Cookies
Flowers are so boring and cliché, and greeting cards aren't enough. So, send get-well cookies instead because they are like receiving a card and a gift in one. And you don't even have to get off the couch to go searching for a card at the store.
---
"Maybe Swearing Will Help" Adult Coloring Book
If you are stuck at home while you recover, you might as well do something productive. And what could be more productive than coloring swear words? This adult coloring book is easy to color, has cute pictures, and will bring a smile to your face. And smiling helps cure anything.
---
"At Least You Don't Have to Wear a Cone" Get Well Mug
Put a positive spin on their illness with this funny get-well mug. No matter what they are going through, wearing a cone would make it worse. Perhaps you should throw in a cone with the mug to have them test it out.
---
Sick Care Package for Women
Your sick friend will be able to use bath bombs and the candle for a relaxing bath and then cuddle up with this incredibly soft blanket. This get-well package has everything she needs to relax away her aches and pains.
---
Soft Plush Hot Water Bottle
Cuddle up with this cozy hot water bottle to alleviate pain and discomfort. It is just like a regular hot water bottle, but the furry exterior feels like you are receiving a hug from a pet. It is a great replacement for a heating pad, and it is portable.
What Makes the Best Sick Care Package Ideas?
Sometimes you can feel lonely when you are sick so when you receive a gift, it reminds you that you aren't alone and someone cares. You can't go wrong with anything listed above. Whether you choose something funny or useful, it will always warm a sick heart.
Be sure to follow us on Facebook for daily updates of unique gifts for the whole family!