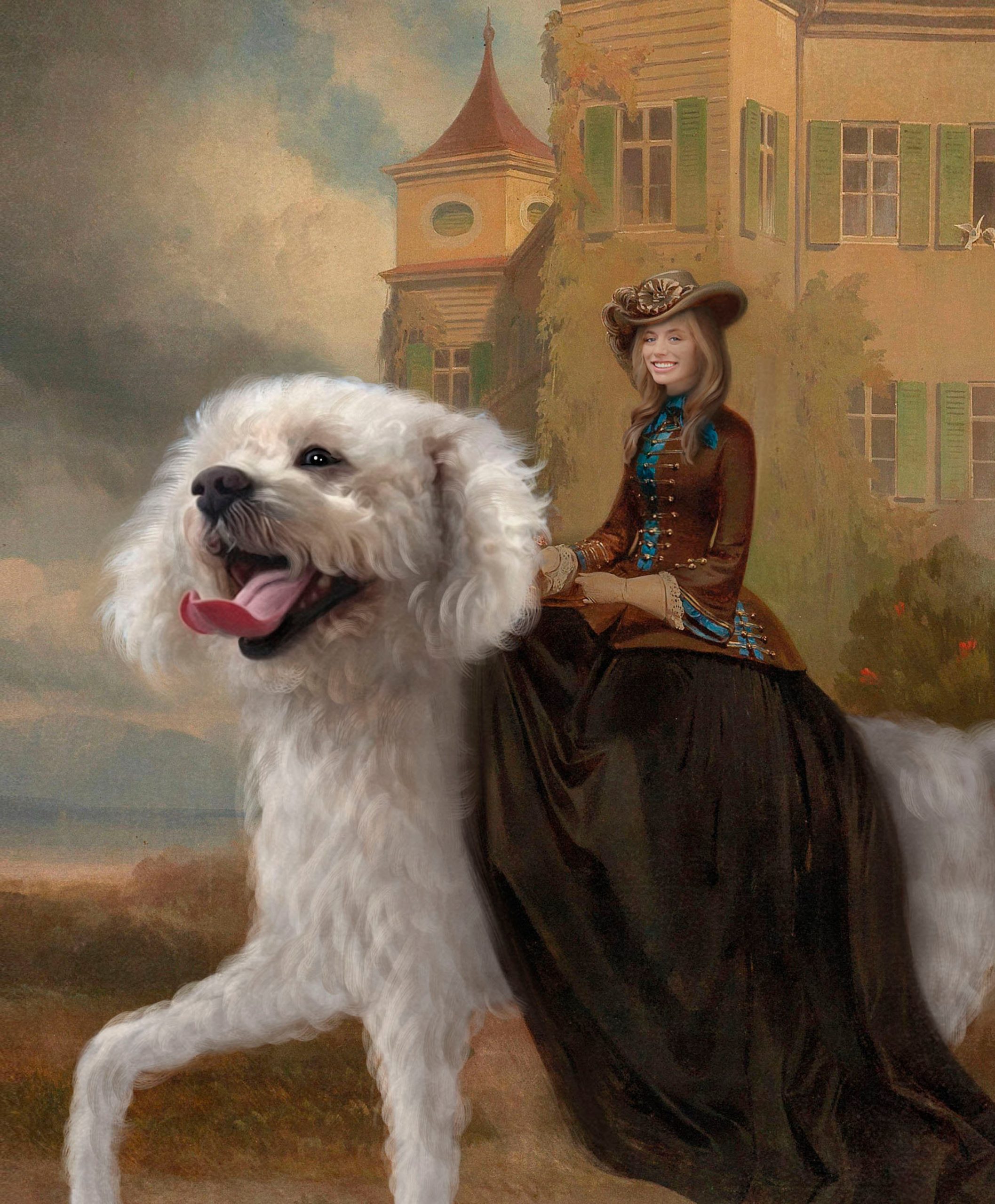 I love giving funny personalized gifts because they make the recipient laugh and they show you put some time and effort into having their gift created instead of buying something at the liquor store on the way to their house. If your loved ones always have a smile on their face and never miss a chance to have a good laugh, then why not get them something that will make them giggle? So forget about run-of-the-mill presents and dive into the wonderful world of hilarious personalized gift ideas for those you love.
---
Personalized Movie Portrait
If you are looking for funny personalized gifts for a movie lover, then look no further. This artist can replicate any scene from any movie and put your head on it. I have used them many times for pictures from Harry Potter, Avengers, Lord of the Rings, and more!
TIP: When you look at their site, they don't show all of the options because each one is custom, but they made this one so it shows how talented they are.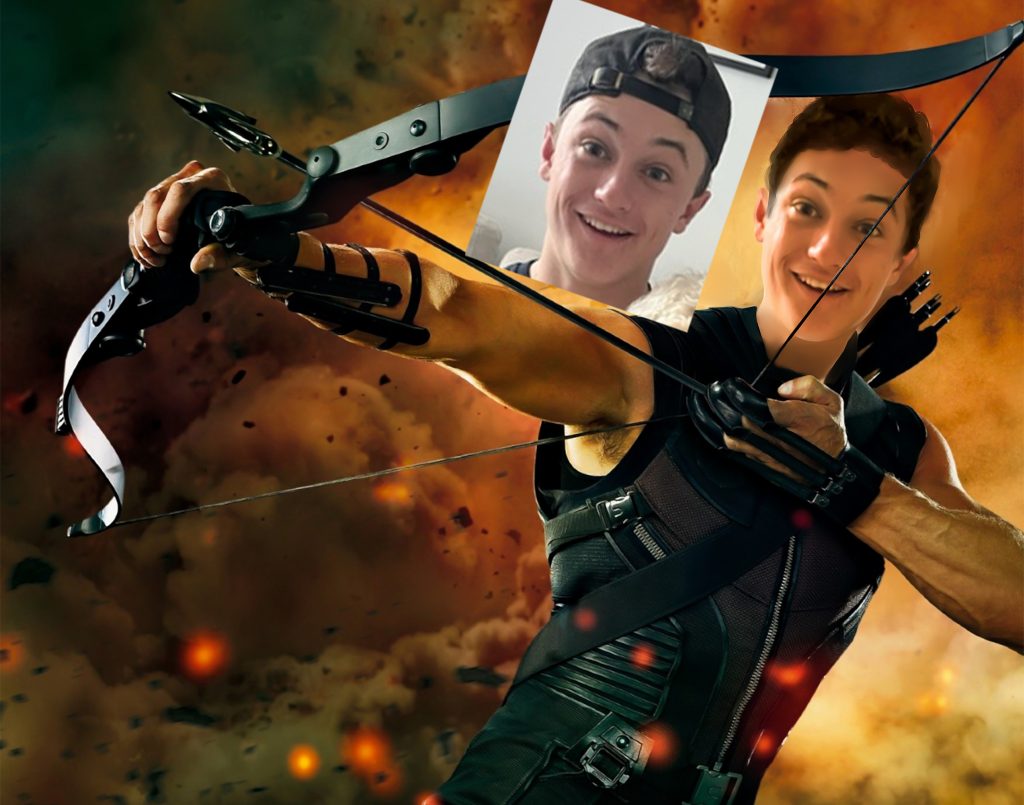 ---
Related: Gifts for Actors
---
Personalized "Light When You Fart" Candle
We all know someone who passes gas more than they breathe, so show them they aren't hiding anything because everyone knows. You can choose between 12 different scents such as Apple Harvest, Eucalyptus Spearmint, Mahogany Teakwood, and more. And it's a good thing they smell so good because the recipient is likely to laugh so hard that they will…. Well, you know.
---
Personalized Historical Portrait on a Horse or Your Pet
People with fur babies love their pets more than their friends, so why not include them in the funny personalized gift?  This artist can turn any pet into the size of a horse and then feature you riding them into battle.
TIP: When you click the link, it shows a picture with a horse, but she can customize it with your pet for an additional $25. Just purchase the one with the horse and send her a message and she will send you the link to add the custom pet.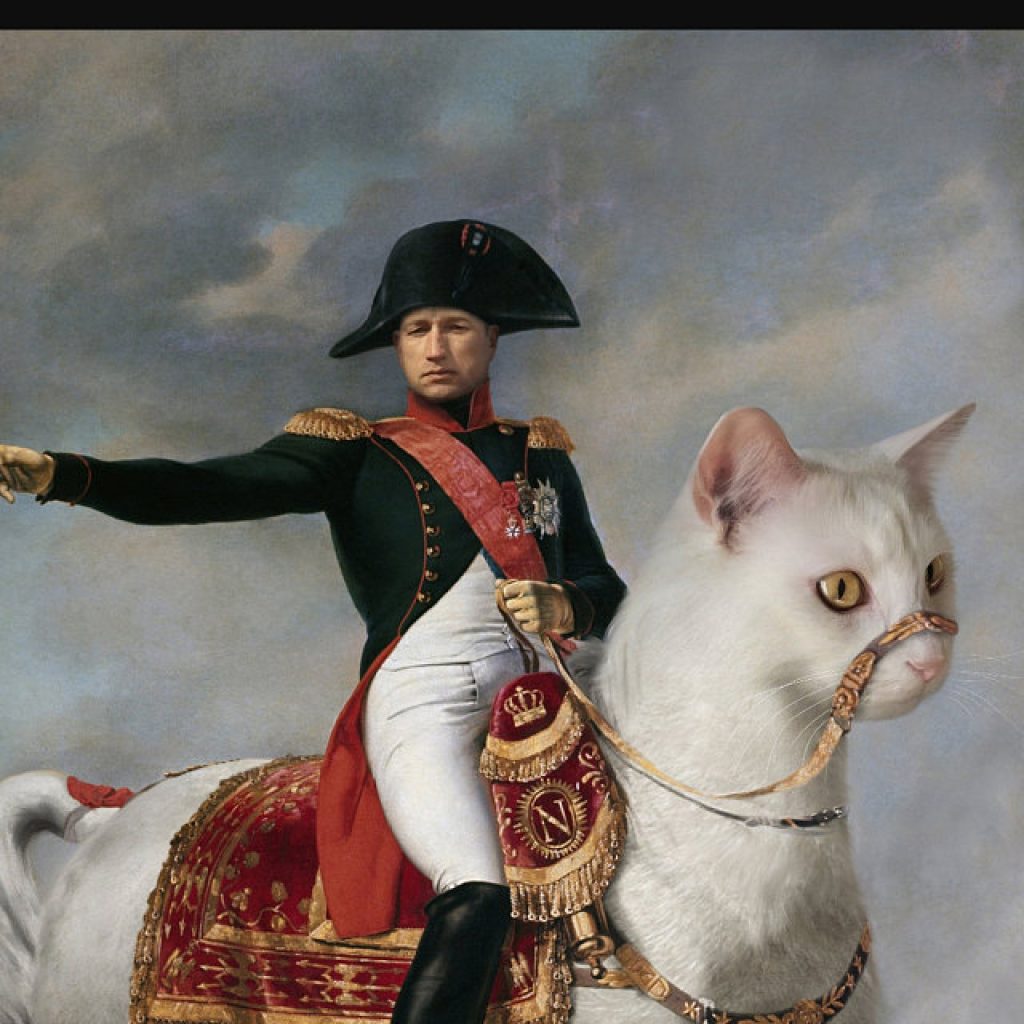 ---
Personalized Meat Card
Nothing says romance more than a personalized beef jerky card. Have your message laser engraved on a 4" x 9" piece of yummy beef jerky. You can choose up to 100 characters, so the message is completely up to you and the shipping time is fast. Whether you choose to insult the recipient or write something romantic, it will bring out a smile either way. Yum!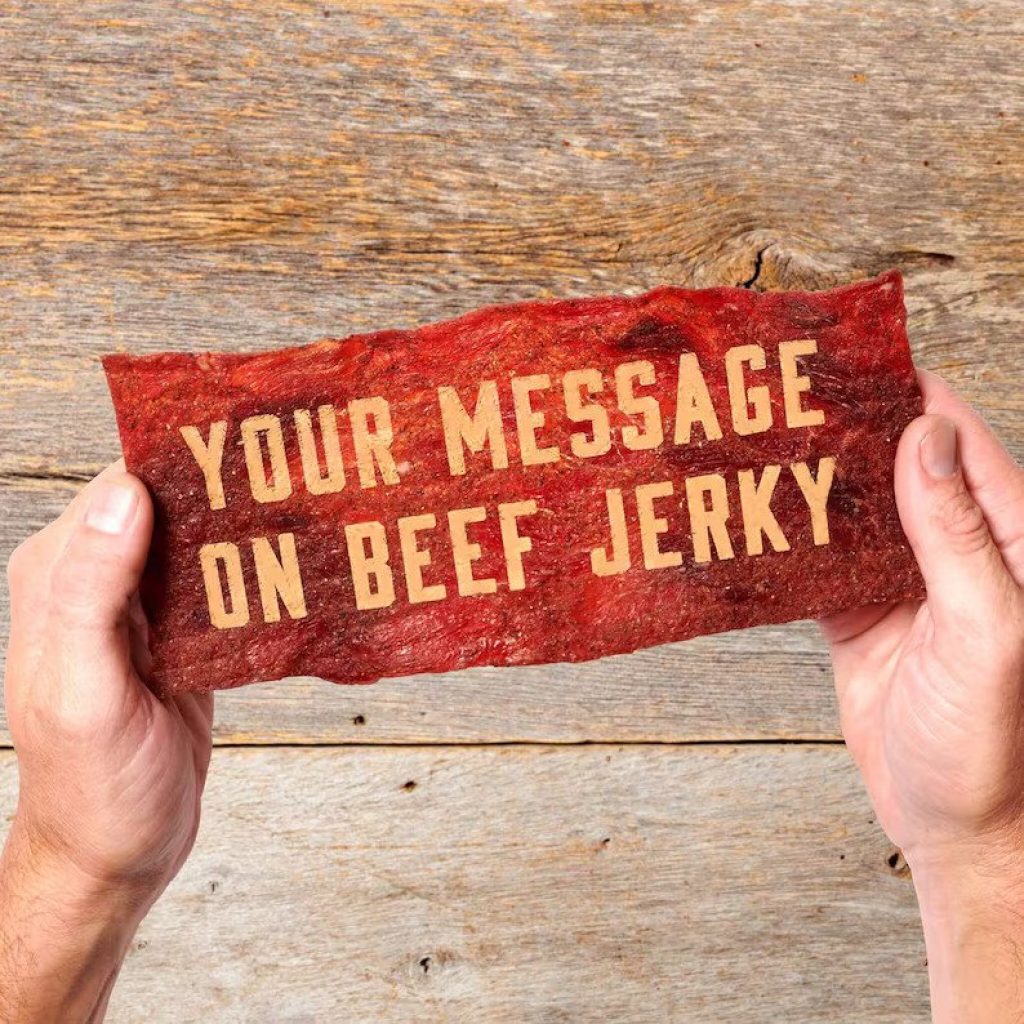 ---
Related: Weird Gifts
---
Personalized Beach Bod Towel
Any "body" is a beach body! And now you can choose between several different bodies for a personalized funny beach towel. They have towels for women and men with figures and shapes of all sizes, although, I'm kind of partial to this one. I'm ordering one with my face on it right now.
(Tip: they ship to many different countries, so if it doesn't show your local currency when you click on it, scroll to the bottom and click your country)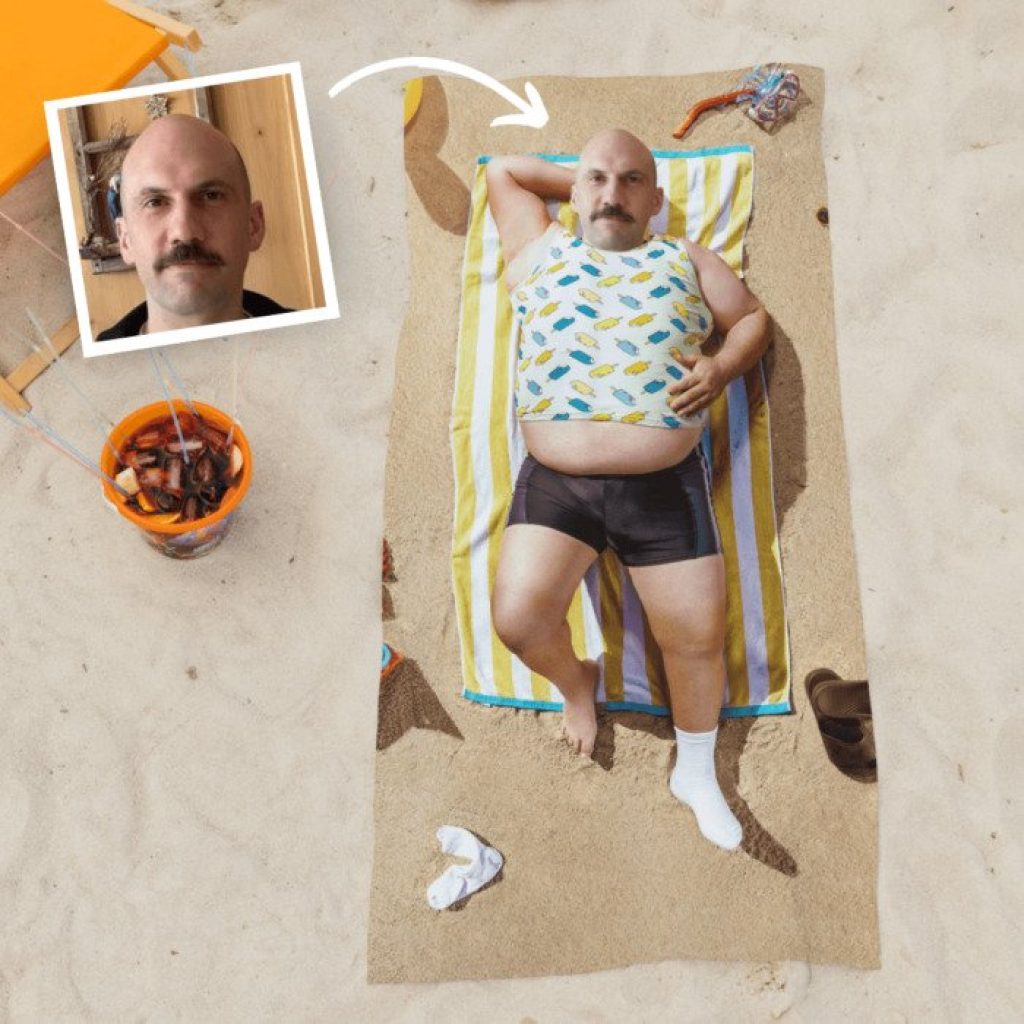 ---
Personalized Face Suitcase Cover
Your loved one will never lose their suitcase again with their giant face covering it, because no thief in their right mind would want to steal it. It not only is hilarious, but it also keeps your luggage scratch-free and easy to spot. Now, it's up to you to decide which face to use: theirs, their pet, or your own face since you are so cute.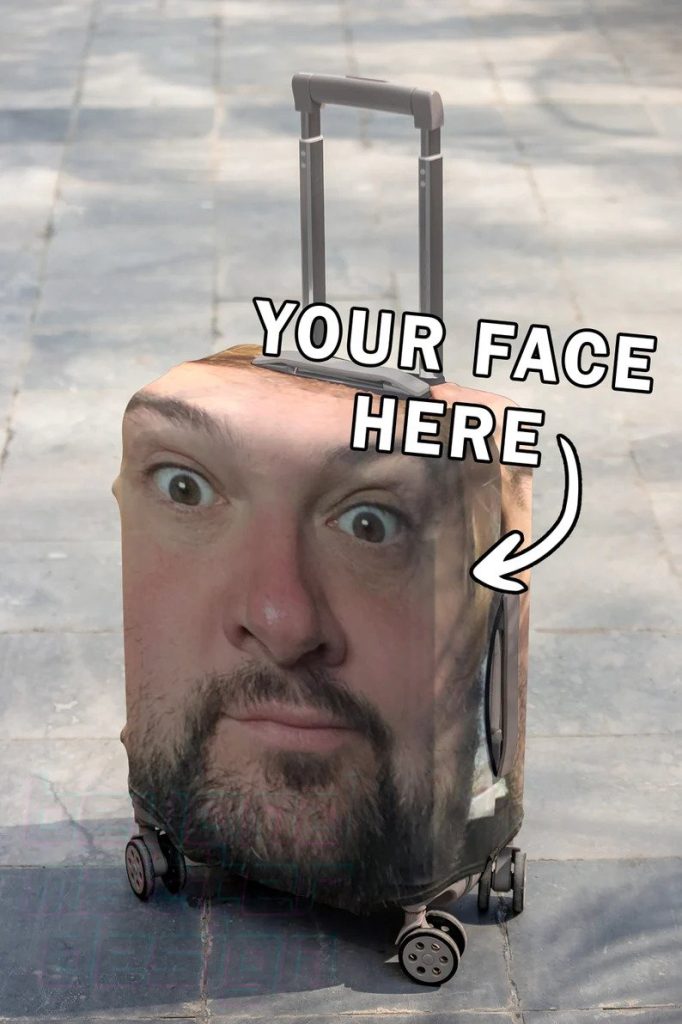 ---
Related: Personalized Gifts for Sisters
---
Personalized Kickasserole Dish
Potlucks have never been so fun! Next time you go to a party, bring your favorite dish in this Kickasserole dish. Everyone will want to eat the last piece to see what it says.  It's one of the best funny personalized gifts for people who like to entertain.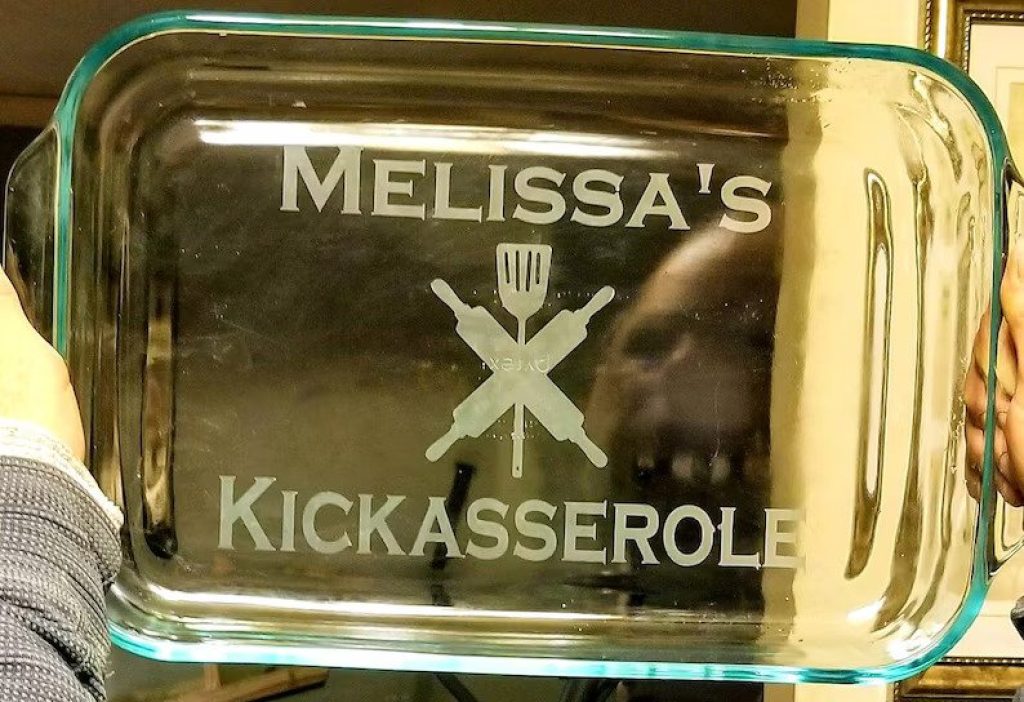 ---
Custom Men's Boxer Briefs
Let all of your man's side chicks know he's taken with these funny personalized boxer briefs. They have many styles to choose from so get him a different pair for each day of the week.
---
Custom Step Brothers Portrait with Your Pet
Can you fill the shoes of Will Ferrell and John C. Reilly from the famous portrait in Step Brothers? Well, you can now! This is a hilarious personalized gift for couples, friends, siblings, or pets! The artist is fast and will make changes until it is perfect. You can choose to only get the digital file to print it however you want, or they can send it to you on a canvas or poster.
---
Personalized Bobblehead
You can't have a list of funny personalized gifts without mentioning a custom bobblehead! You simply send the artist a picture of the person and ideas for their clothes and they make it look like a little miniature version of the gift recipient.  Whether you choose to make one to fit their profession, their favorite sports team, or a superhero, they will secretly giggle with delight and then play dolls with it while alone.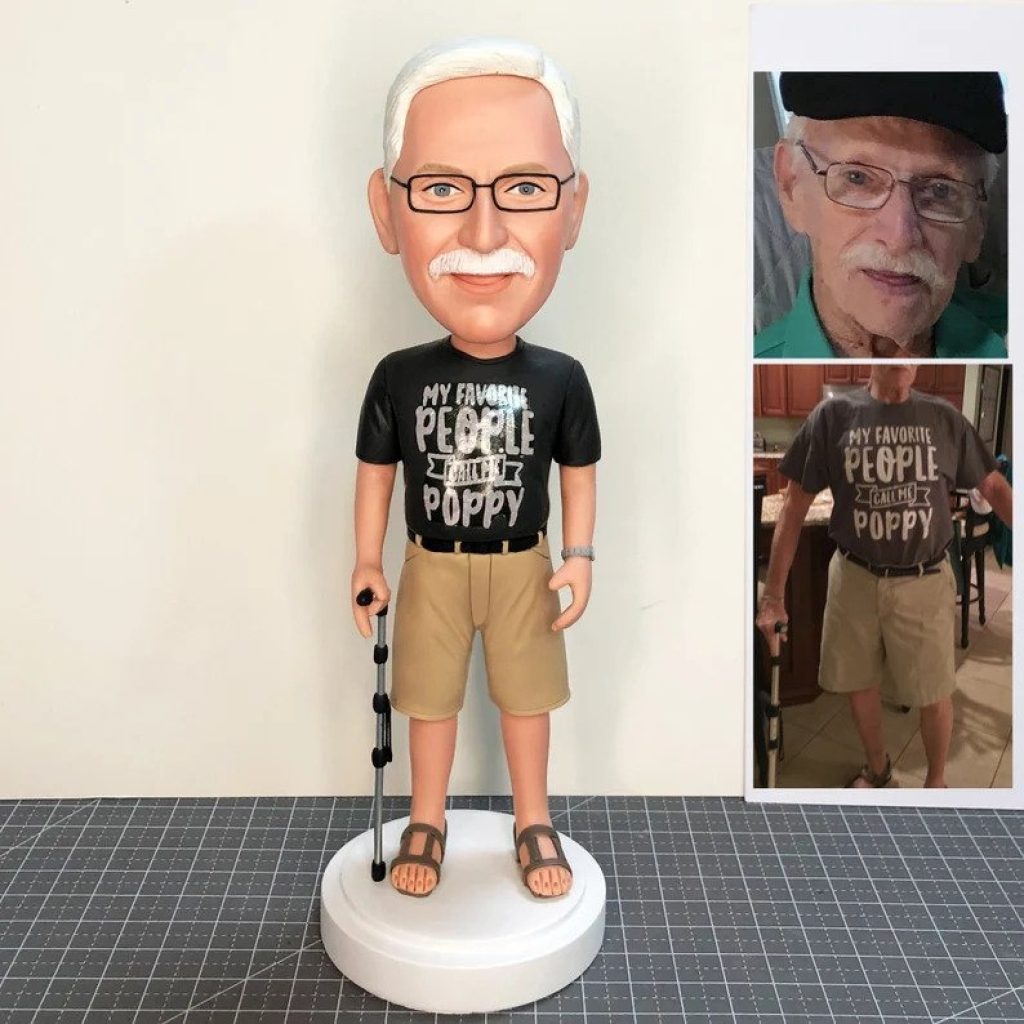 What are the Best Funny Personalized Gifts?
No matter what type of funny personalized gifts you decide to give, one thing's for sure – any of the gifts above are sure to bring laughter and joy to its recipient! So, while it may not be the most traditionally-approved gift, it definitely has its own special charm – and in the end, that's the most important thing. So whether you choose something useful or just ridiculous, it will still be a hit!
Be sure to follow us on Facebook for updates on unique gifts for the whole family!