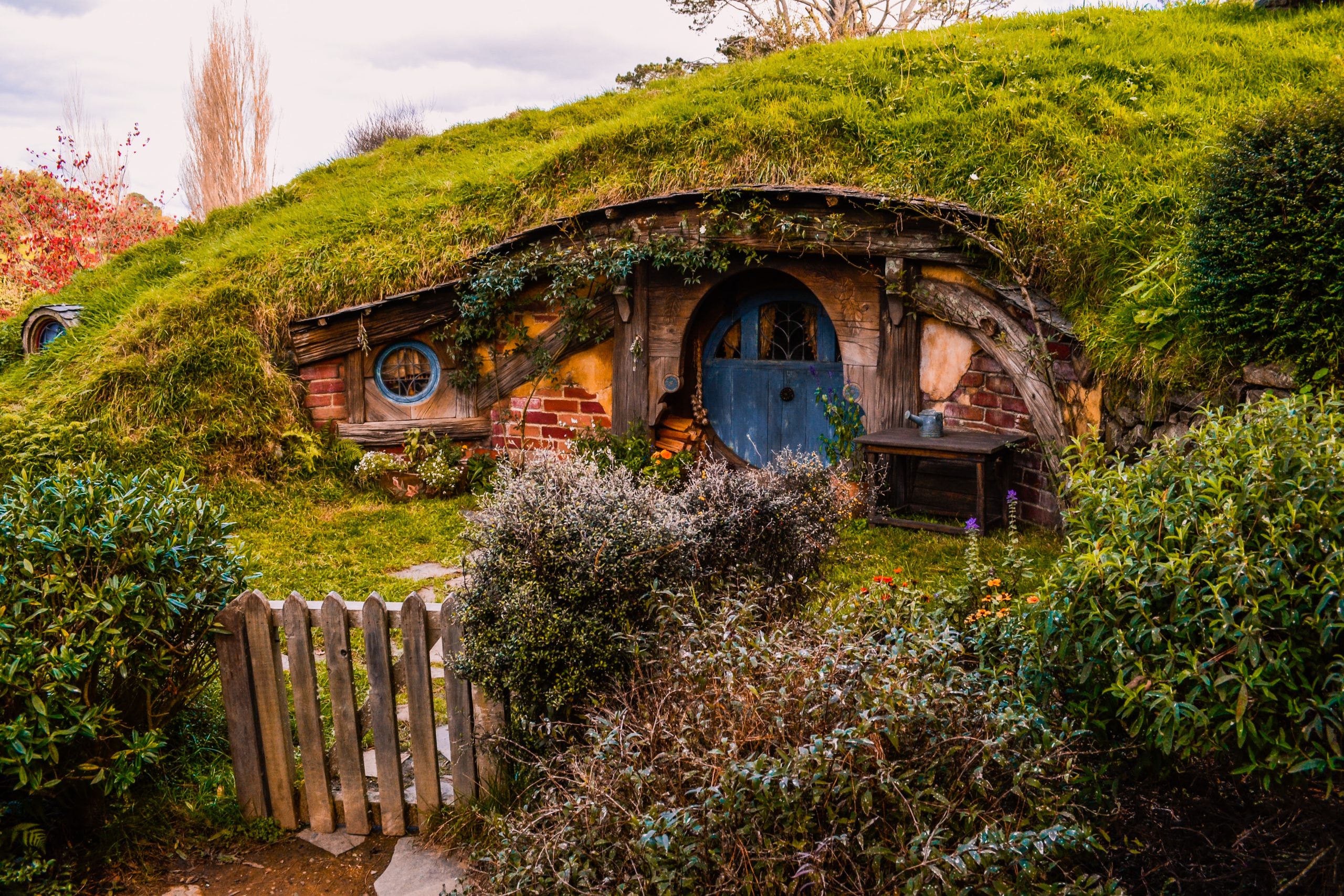 The Lord of the Rings, the saga of species coming together to save Middle Earth from the evil Sauron, is among the most beloved tales in the high-fantasy genre and perhaps even all of literature. The movie franchise helmed by Peter Jackson has only increased J.R.R. Tolkien's fanbase and endeared more of the public to the series, spurring the creation of a whole world of Lord of the Rings gifts.
It's no surprise that so many people clamor for Lord of the Rings merchandise based on the books and movies. Whether your girlfriend speaks Elvish, your brother fancies himself a white wizard, or you simply think a friend would find LOTR whiskey glasses or a branded board game cool, there are plenty of options to explore when it comes to incredible LOTR gifts from the enchanting realm of Middle Earth.
Related: Gifts for Men or Gifts for Women
Lord of the Rings Wall Light
Whether you're heading to Mt. Doom to toss a magic ring into the fire from whence it was forged, or you're simply walking to the Smart & Final down the street, every journey is made easier with a guiding light.
If you're looking for unique LOTR décor for family or friends, lamps can make for very cool gifts. This wall light features the fellowship starting their arduous trek together.
Related: 18th Birthday Gift Ideas
Recipes from the World of Tolkien
Lovers of LOTR already know how to make potatoes: boil 'em, mash 'em, stick 'em in a stew. But how can you make elven lembas bread to sustain you on lengthy journeys? What about tasty molasses scones for second breakfast or elevenses?
This unofficial cookbook answers all these burning questions and more, adding to your store of great Lord of the Rings gifts for her or him.
Middle Earth Map Leather Notebook Cover
There's no doubt it can be difficult to keep track of locations in an expansive fantasy universe. Heck, some people can't even tell you where Ohio is on a map of our own country. Thankfully, Tolkien took this into account and created a simple map for readers.
A leather-bound notebook featuring the map is among the more creative Lord of the Rings gift ideas, especially for writers who let their imagination travel across the page.
Personalized Lord of the Rings Portrait
Do you have a friend or significant other so enthralled by the world of Middle Earth that they daydream about what it would be like to live in the Shire or Rivendell? The best LOTR gifts will help them to live out their fantasy, and what could be more perfect than a custom portrait in their favorite Middle Earth location?
Choose from six locations or a custom spot, add 1–9 people (or even some pets), and include a personalized message, such as a quote from the books.
Related: Personalized Gifts
Middle Earth Candle Set
Ever wondered what the Misty Mountains might smell like? As you may have guessed, it's a combination of spruce, cedar, and surprisingly, mint. Rivendell is apparently an aroma-fest of orange, peach, and sandalwood, while Lothlorien smells like the essence of Galadriel (or maybe just amber, sandalwood, and violet).
Okay, that's just one interpretation, but as LOTR gifts go, location-specific candles are a fun and appealing option for all sorts of recipients.
Personalized Tree of Gondor LOTR Cutting Board
Capture the timeless love of Arwen and Aragorn with a Lord of the Rings gift you can look at every time you and your significant other cook together.
This engraved cutting board with names and a special date also includes Arwen's famous quote about sharing a single lifetime with her love instead of spending countless ages alone. It's great for weddings, anniversaries, housewarmings, or just a sweet declaration of love.
The Art of The Lord of the Rings
The minds of writers can be a murky landscape indeed, and discovering how they bring complex stories to life can be truly enchanting.
For the person who already has plenty of LOTR merchandise, consider this exploration of the many sketches, maps, and other illustrations Tolkien produced during the course of writing, many of which were not intended for publication and don't precisely relate to events in the books.
Lord of the Rings 3D Lamp
Do you know someone who could benefit from one ring to help them sleep through the night? Look no further than this handmade night lamp in plexiglass and wood that projects a 3D image of the one ring above a base in a choice of 16 LED colors (changeable with remote control).
As gifts for LOTR fans go, this one is great for kids and adults alike.
Personalized LOTR Pet Portrait
Portraits of pets dressed like people, ranging from Elizabethan aristocrats to celebrated military leaders, are nothing new.
With that being said, a pet portrait featuring a loved one's favorite kitten or pooch gussied up like a character from Middle Earth may be one of the most unique Lord of the Rings gifts you'll ever find. Leave it to Doggovinci to make this personalized pet portrait a reality.
LOTR "You Shall Not Pass" Doormat
Whether you're sick of solicitors knocking on your door or you want to send your in-laws a clear message about showing up unannounced, this cheeky doormat should do the trick.
Hey, it worked on a balrog, so why not a freeloading brother or persistent door-to-door salesperson? These doormats make great LOTR gifts for literally anyone with a doorway they don't want darkened.
LOTR Middle Earth Leather Wallet
If a dragon can hide a mountain full of gold and a ring can hide its wearer, Middle Earth is clearly the place to stash valuables. Wallets make great Lord of the Rings gifts for him, and this one provides a hobbit hole for cash and credit cards, complete with hand-stitched leather and featuring a laser-etched map from the books.
This simple bifold wallet is available in 12 colors ranging from classic black or tan to burgundy, turquoise, navy, and more.
"Not All Those Who Wander Are Lost" Whiskey Glass
Pairing a love of liquor with an affinity for The Lord of the Rings can make for some truly inspired Middle Earth gifts, such as this whiskey glass etched with a famous quote uttered by Bilbo Baggins.
Designed to hold up to 11 ounces of rye and rocks, it will certainly put the spirits in spirited debates about whether Frodo or Samwise was the real hero of the story.
Funny Lord of the Rings Kitchen Towels
There's no shortage of decorative merchandise for LOTR fans, but the Tolkien lovers in your life are sure to appreciate gifts that are not only attractive but also fun and functional.
These kitchen towels featuring quotes from the books can help recipients remember how many meals a hobbit consumes daily (at least seven), the three ways Samwise Gamgee prepares potatoes (boiled, mashed, or stewed), and more.
Lord of the Rings Trivial Pursuit
Some gifts for Lord of the Rings fans require extensive knowledge of the fantasy universe, and this branded Collector's Edition version of Trivial Pursuit pretty much tops the list.
Game pieces featuring figurines like Gandalf and Galadriel add to the fun, along with depictions of rings, elven leaf pins, and other Middle Earth imagery on the game board.
Lord of the Rings Middle Earth Map Scarf
The map of Middle Earth can be found on all kinds of Lord of the Rings gifts for her, but this one can go anywhere. This 35"x63" scarf in an incredibly soft, lightweight fabric is ideal for year-round adornment and is safety-tested for ages three and up so it is great for any age.
Tree of Gondor Lord of the Rings Leather Bag
A tree grows in Gondor, and also on the front of this charming messenger bag in hand-tooled, hand-sewn, and hand-dyed leather.
Adorned with rustic straps, nickel hardware and rivets, silvery scrollwork, and a tree graphic, this piece is a work of astonishing craft. Select your gifts in brown or black leather with two size options and the opportunity to add an interior divider. It's a bit pricey as it starts at $500, but the quality is worth it.
LOTR Middle Earth Wooden Coasters
The 12 hexagonal coasters in this set can be stacked or laid out in a grid to recreate the complete map of Middle Earth. This gift is basically beverage coasters and a puzzle in one, making it one of the coolest Lord of the Rings gift ideas for anyone seeking LOTR decor.
Handmade from wood with a layer of hard wax, these coasters not only protect tables from water rings but also serve as a great conversation piece.
Hobbit Bilbo's Pipe
The Noble Collection is pretty much the gold standard when it comes to nerdy recreations of popular movie props, so if you want high-end Lord of the Rings gifts for him or her, this officially authorized pipe is where it's at.
Even better, it's a functional replica, so the person you give it to can actually pack in some tobacco and make like Bilbo chilling in front of his hobbit hole.
The Great Eye Lollipops
The all-seeing eye of Sauron might be the stuff of nightmares, but it gets a lot less scary when rendered in appealing flavors like strawberry, cotton candy, and marshmallow, just to name a few. Not gonna lie — these lollipops still look creepy as hell in a jar on your desk, but they certainly make for deliciously weird gifts for the LOTR fans in your life.
Lord of the Rings Middle Earth Sherpa Blanket
This 50"x60" sherpa blanket offers plenty of cozy comfort for cuddling on the couch while watching the director's cut of LOTR.
It's not always easy to find Lord of the Rings gifts for someone who already has all of the books, movies, and tees, but this is one great option that lets them display their love of Middle Earth with prominent home décor. We searched the internet for the softest one you can find, and this one exceeds all others.
Related: Gifts for Couch Potatoes
Custom Lord of the Rings Sword
Unlike some swords, this one didn't come from a horde of trolls, which means it won't stink to high heaven. A recreation of Bilbo's elven sword, Sting, this beautiful, handmade short sword in Damascus steel and wood comes complete with intricate details like inlay, etching, and a metal-adorned leather scabbard.
It's hard to imagine any LOTR gifts that could outshine this blade (even though it doesn't glow when orcs or goblins are near).
Lord of the Rings Monopoly
If you know someone who's not only a fan of LOTR but also the Monopoly board game, this Lord of the Rings gift has outstanding crossover appeal, with game pieces that are figurines of characters and spaces like Barad-Dur and Bree replacing Boardwalk and Baltic Avenue. Sadly, the jail depicted on the board isn't the dungeon of King Thranduil.
Lord of the Rings Battle for Middle Earth Chess Set
Another offering from The Noble Collection, this chess set features intricately sculpted pieces, as well as a graphic board to play on.
The forces of good, led by Gandalf, Galadriel, and friends, face off against the forces of evil, led by bosom buddies Sauron and Saruman, along with some Nazgul, Gollum, and eight all-seeing eye pawns… (shiver). If intellectual gifts are your bag, this one will do the trick.
Hobbit Feet Slippers
Hairy hobbit feet don't require any shoes — apparently, they can stay warm on their own. If you know someone with cold feet, warm their toes and the cockles of their heart with the best of gifts for LOTR fans. Novelty aside, these slippers are actually incredibly warm and comfortable.
Lord of the Rings Ring
One ring to rule them all? Yes, please! Just make sure the person you gift it to doesn't think it imparts tyrannical rulership over all they behold.
Whether you're seeking gifts for a man or woman, this durable, lightweight band in titanium features the hypoallergenic properties that prevent allergic reactions, an anti-scratch surface that will last for years, and a polished surface featuring the Elvish inscription meant to rule 19 other rings and all inhabitants of Middle Earth.
Encyclopedia of Tolkien
A lot of Lord of the Rings merchandise offers fun and function, but this is one book that will add to your knowledge of Middle Earth, from the lands and people to its rich history.
Leatherbound and illustrated, this tome touches on four decades spent researching and writing.
LOTR Fighting Knives
True fans of LOTR are sure to go gaga over officially licensed Lord of the Rings gifts like these 15.75" fighting blades in stainless steel with American oak handles.
Wielded by fierce elven warrior Legolas, these knives are just what you need if you're taking down oliphants in a battle with the Haradrim. Or they could just be displayed on the wall with the screen-printed wooden plaque included.
Lord of the Rings Beer Mug
You may not be able to pop over to the Shire's premier drinking establishment, but with the right Lord of the Rings gifts, you can feel like you're there. This beer mug in polished natural oak with stainless steel inner offers the perfect way to sip a pint, paired with a copper logo from The Green Dragon Inn.
With so many great gifts for men, women, and anyone in your family or friend group who simply loves The Lord of the Rings, you'll have no trouble finding the perfect options for everyone on your list.
Be sure to follow us on Facebook for daily updates of unique gifts.