Gifts for the Lake House / Unique Lake House Gifts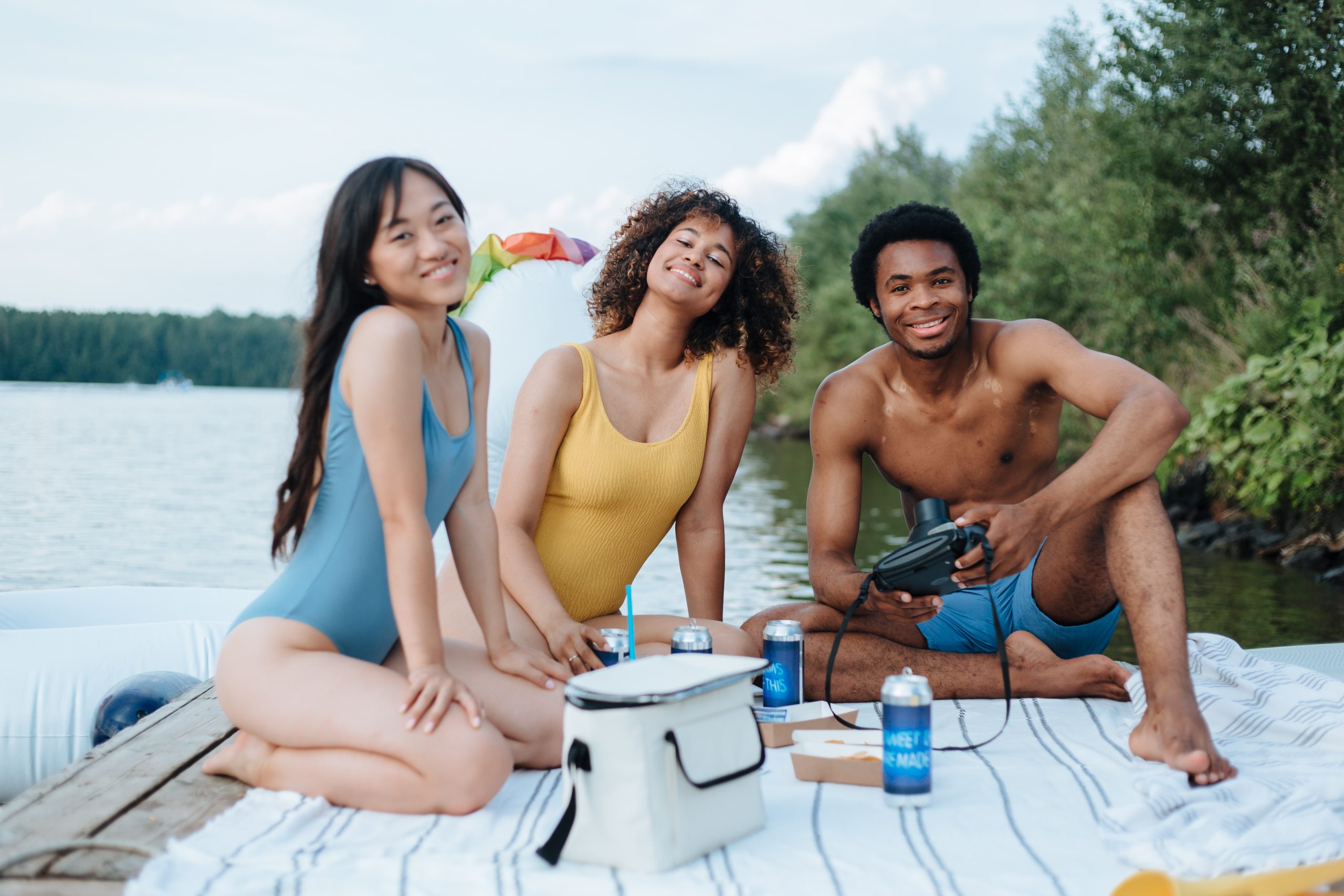 The perfect lake house is the ultimate destination for summer fun, relaxation, and celebration. Whether you are planning to visit your own lake house or are looking for unique gifts for the lake house owner in your life, this article has you covered. Read on to discover the best lake house gifts that are sure to be appreciated by everyone who visits. From practical home décor to fun outdoor games to funny gifts, you'll find the perfect gift to make every lake house stay even more special.
---
Related: Gifts for Beach Lovers
---
Personalized S'more Gift Box
This is one of my favorite gifts for the lake house for families. You can personalize the box, skewers, mugs, and a giant serving tray. If you are going to spend the evenings at a lake house, this set will help create memories as you argue how burnt a marshmallow should be. Charcoal black is the answer, by the way.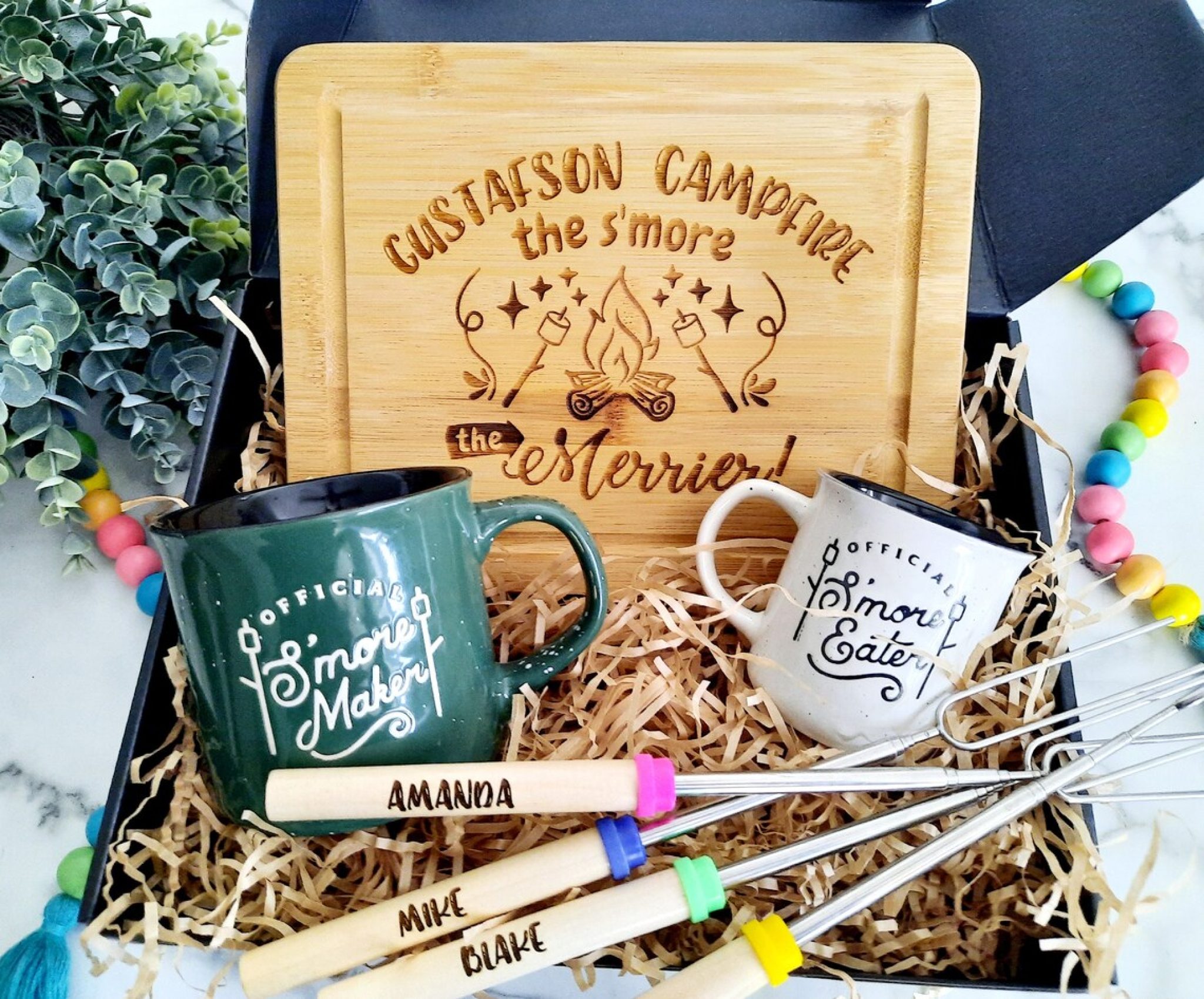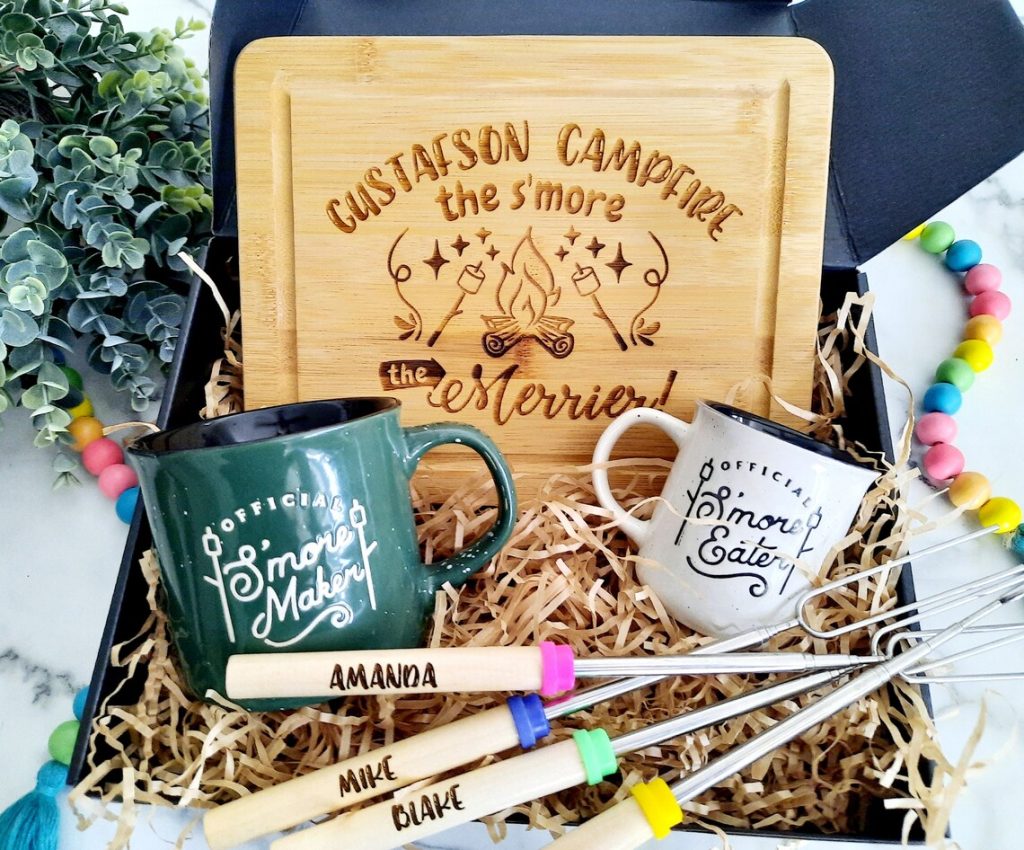 ---
Related: Gifts for Pool Owners
---
Croquet Set
Croquet is fun for the whole family. It gives kids and adults something great to do when it is too cold to swim. You can set it up anywhere and it comes with everything you need to play. It will provide lake house fun for a lifetime.
---
Bloody Mary Gift Set
The best thing about hanging out at the lake house is that you get to stay up late and then wake up with a spicy beverage of choice on the porch. This Bloody Mary gift set looks MUCH fancier in person than in the picture and it tastes amazing. It comes with two different Bloody Mary mixes, spicy vegetables, bitters, and Bloody Mary salt. The presentation is so beautiful that I have bought it twice for other people and once for myself. It's so good!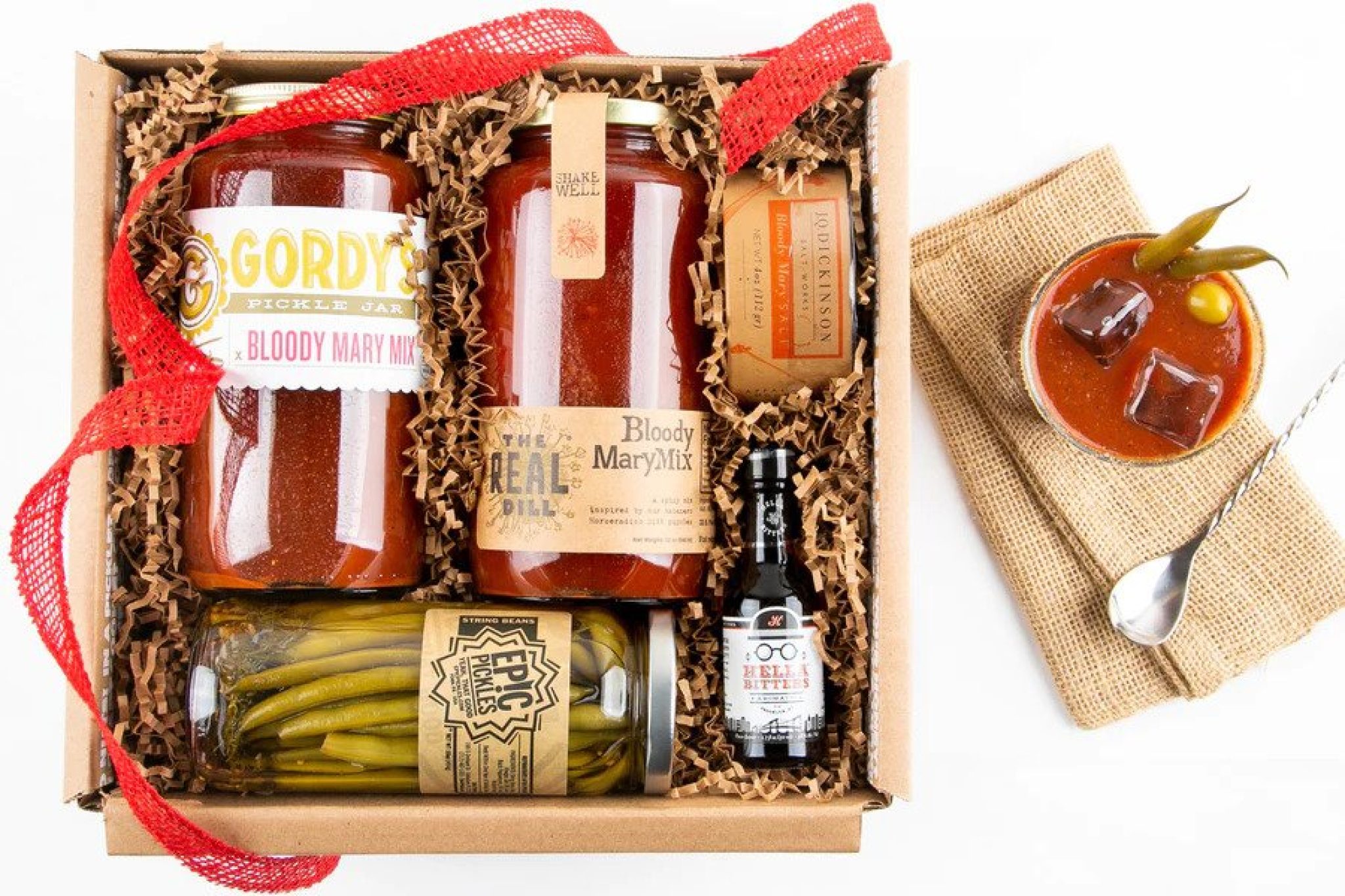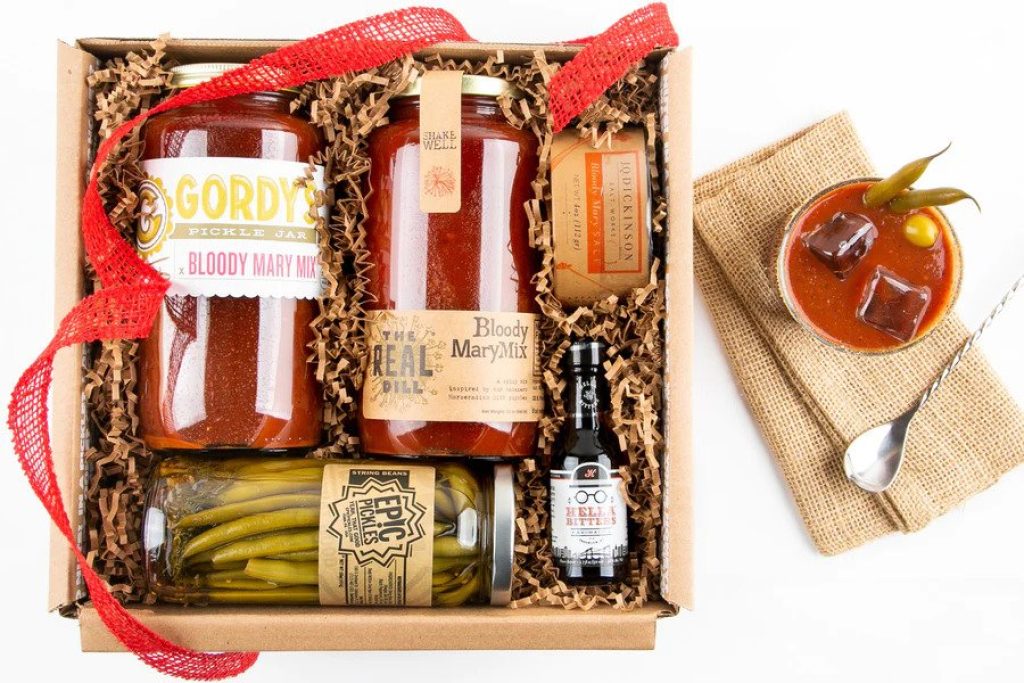 ---
Related: Gifts for Drinkers
---
"Lake Life Cuz Beaches Be Salty" Doormat for the Lake House
Add a little humor to the lake house décor with this tongue-in-cheek door mat. After a long day of fun on the lake, people will drag in all kinds of grime.  This will keep the house clean and keep a smile on everyone's face.  It is available in many sizes.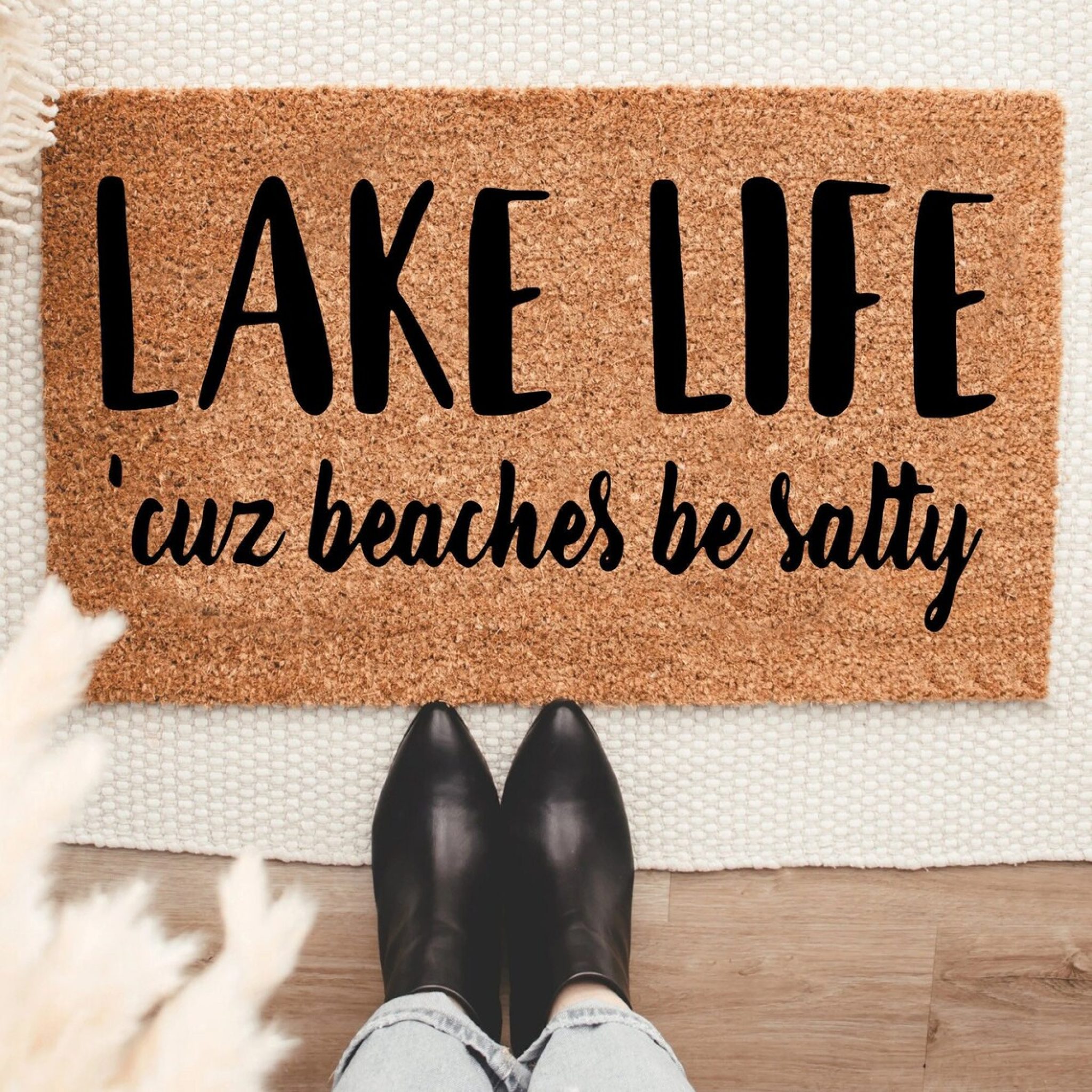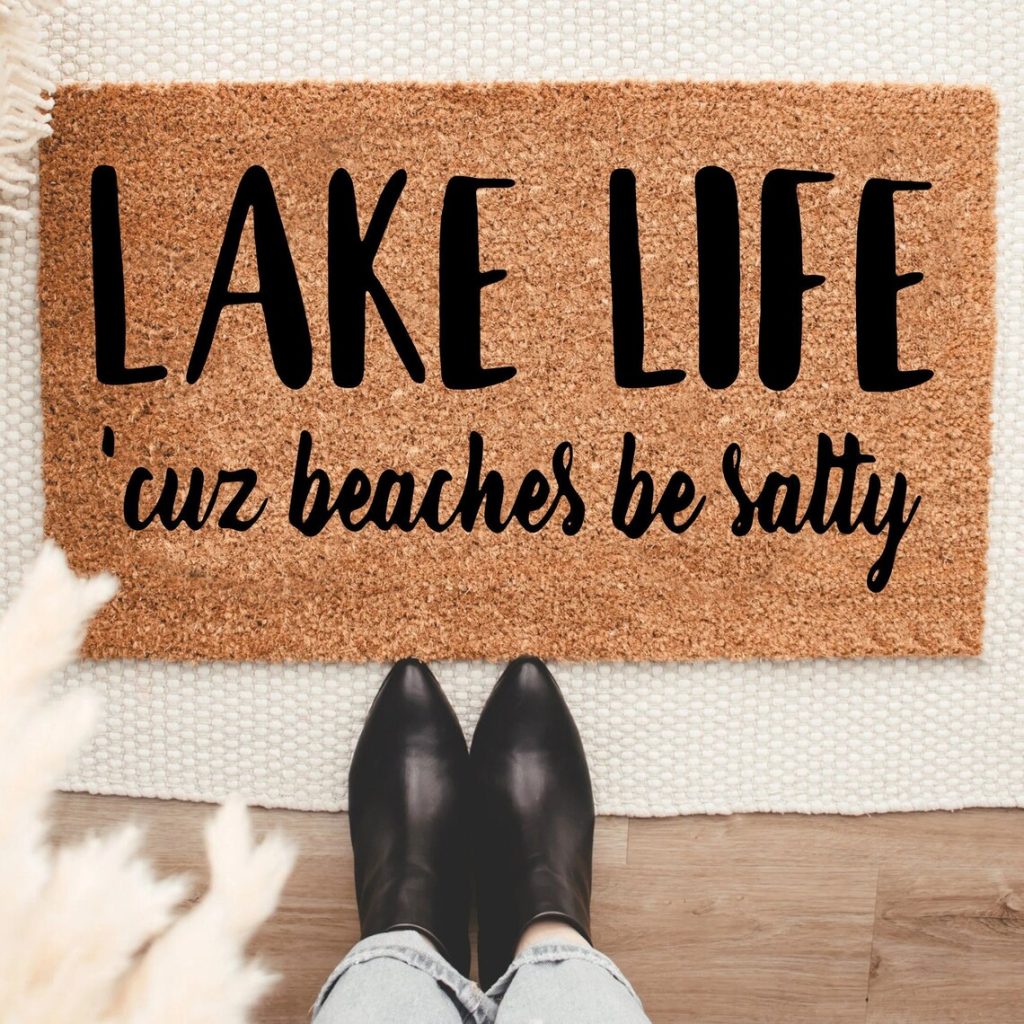 ---
Personalized Wooden Lake Map
This beautiful wooden lake map can be customized for any river, lake, or location and you can add a personal message or their name and dates. It is engraved on wood and has a 'water' layer under it to provide a cool 3D look. Plus, it is available in several sizes. It is one of the best personalized gifts for the lake house you can find for the home.
---
Floating Foam Pad
This 12-foot floating pad is big enough for your family and friends. Whether the kids are bouncing on it or the adults are chilling out with a cocktail, it is fun for all. You no longer have to worry about your partner floating away from you because you can now all float away together.
---
Personalized Lake House Gift Basket
This personalized lake house gift basket is one of the best lake house gifts for a housewarming gift or to say thanks for inviting you to their home. Each item is personalized with the name and location of the lake the house resides on and they come in a cute basket. It includes a wooden spoon, 6 vegan leather coasters and a holder (each with a different lake design on it), a tumbler, a bottle opener, a soy candle, and a super soft blanket. It's such a personal touch!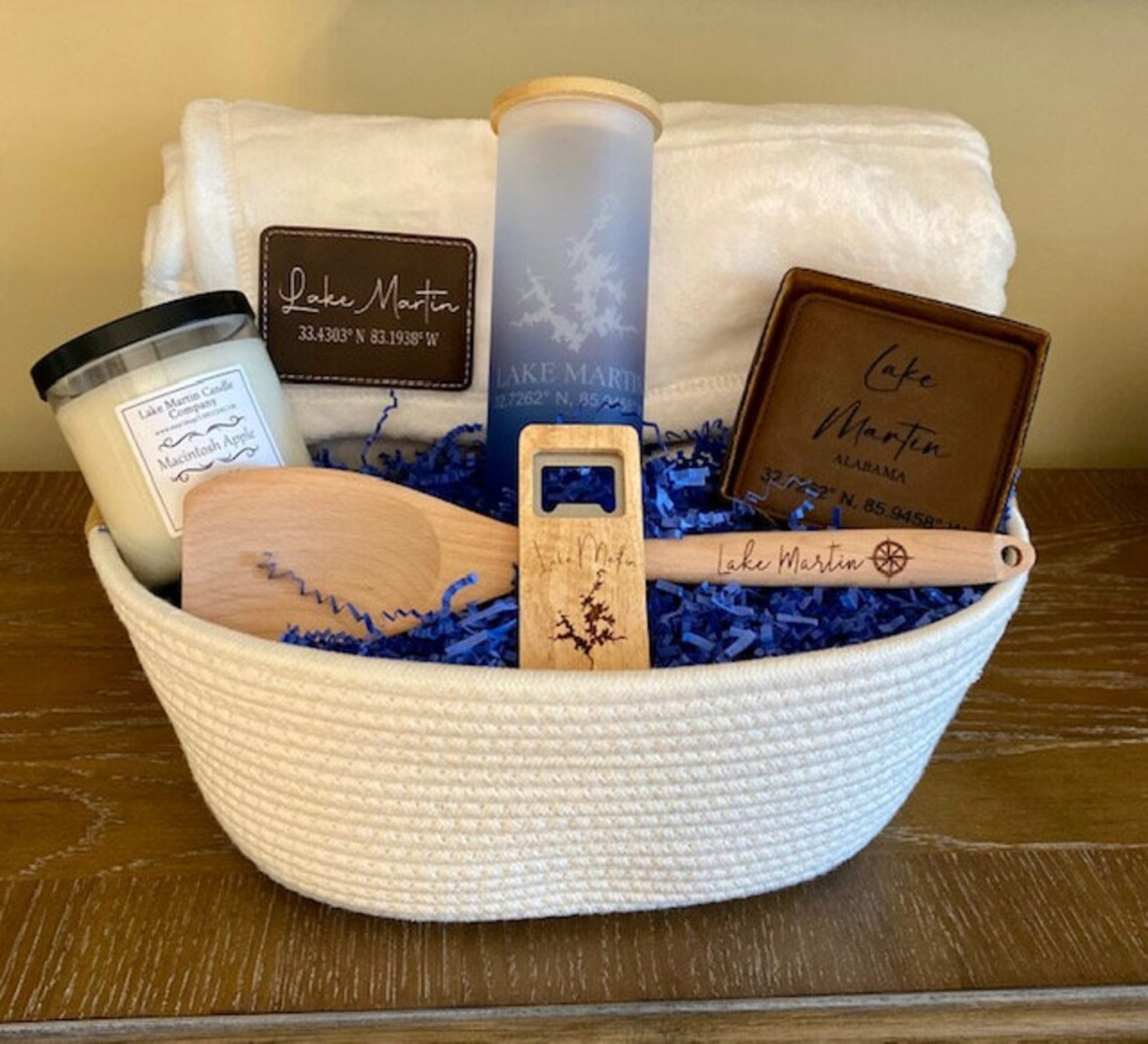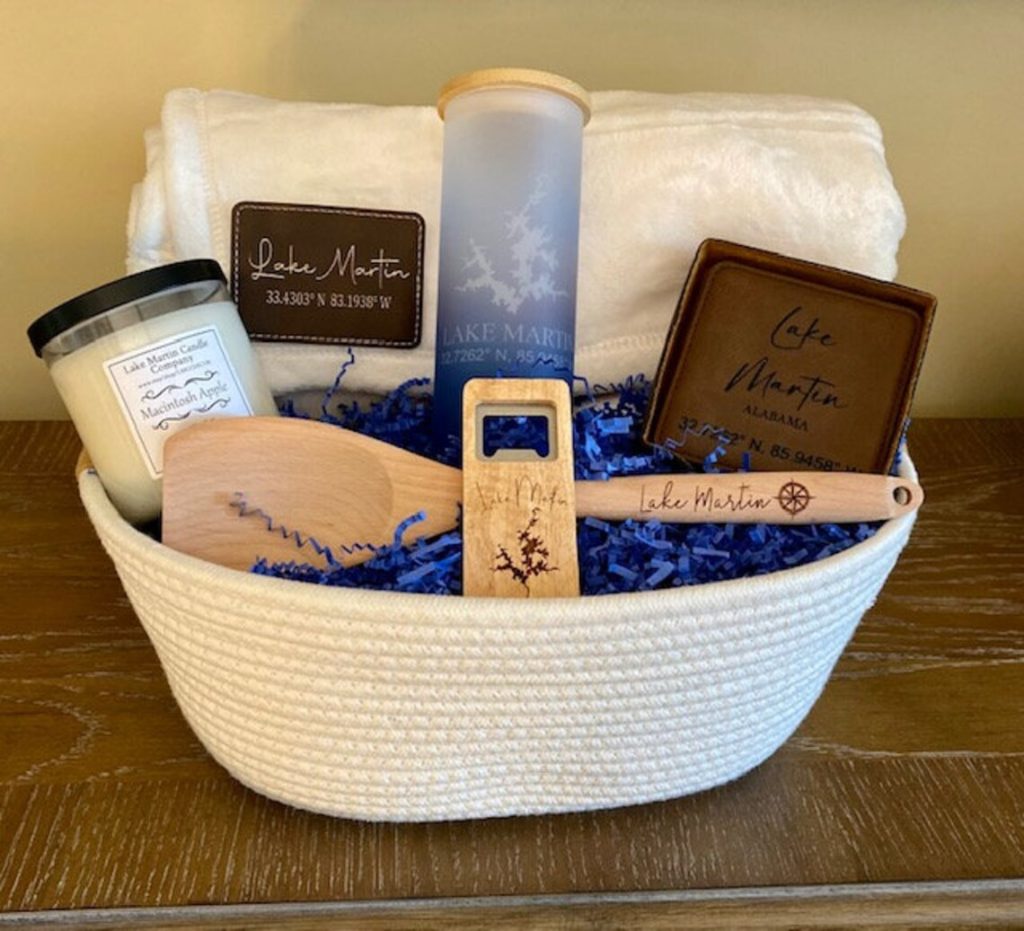 ---
Inflatable Stand Up Paddle Board
Exploring the lake has never been so easy. This inflatable standup paddleboard and kayak is lightweight and durable and comes with a pump, a mount for a camera, a carrying bag, a strap that can attach to the board for easy transporting, paddles, a dry bag, and more.  It has an extra D-ring so you can add a seat if you want or use it to attach your belongings. And the paddle can be converted from a paddle board paddle to a kayak paddle.
---
Personalized Lake or River Whiskey Decanter Set
There is nothing better than sitting on the porch overlooking the lake after a long day and sipping on your favorite adult beverage. This personalized whiskey decanter can hold your booze in a sophisticated fashion, and you can have it laser engraved with any lake, river, or location and add a name, initials, coordinates, or a message. You can even get just the decanter or select how many glasses you want included. It makes a great lake house gift for drinkers.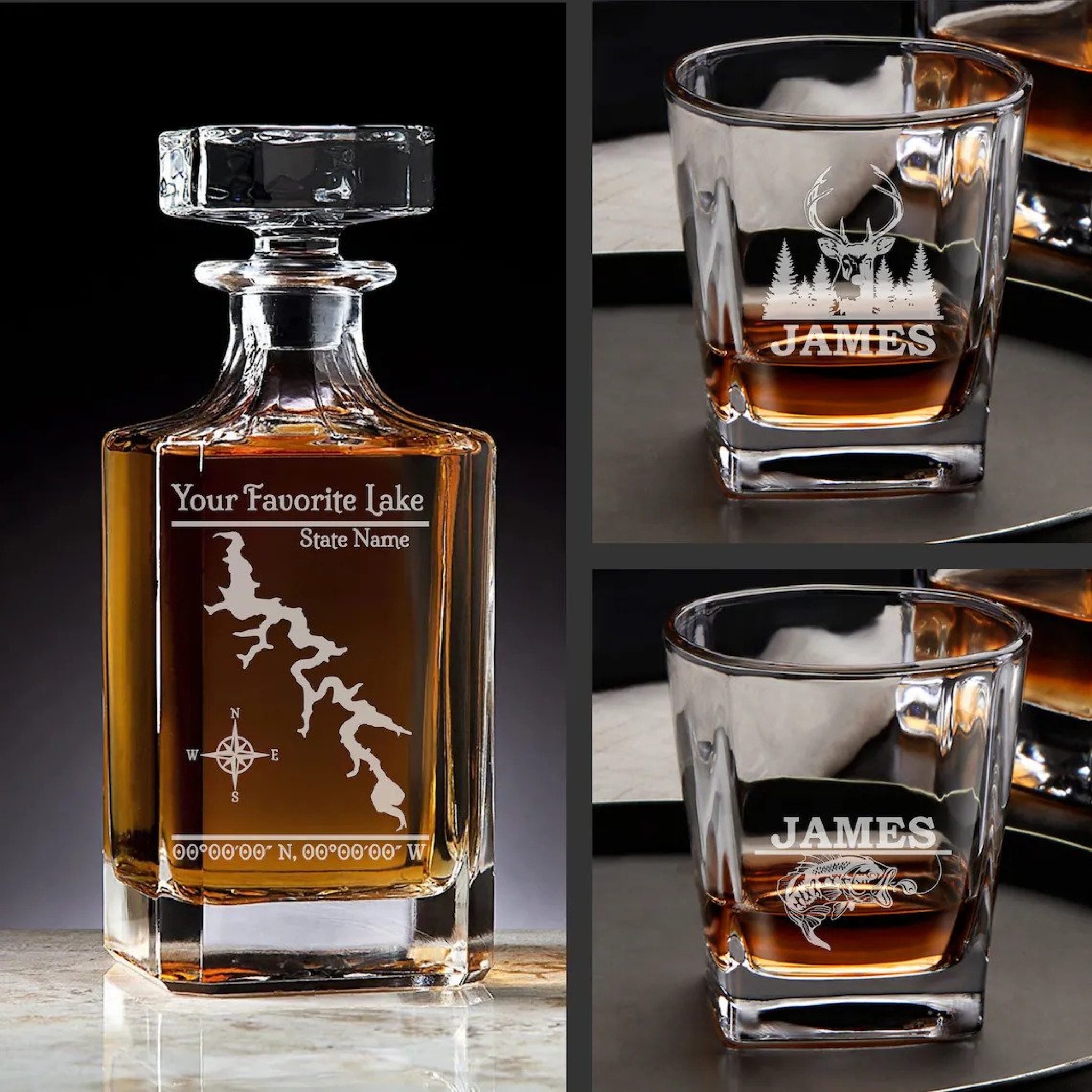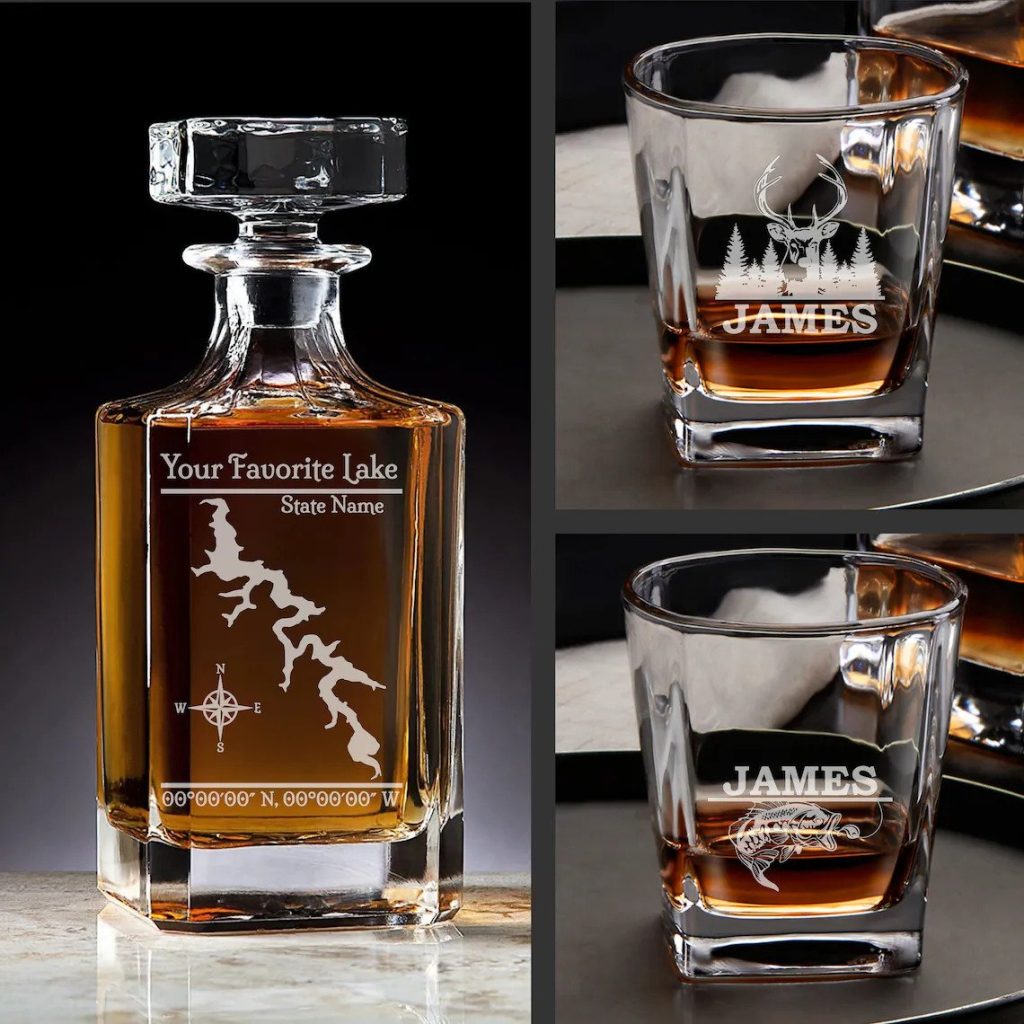 ---
Related: Gifts for Whiskey Lovers
---
Toadfish Non-Tipping Beverage Holder
This drink holder will prevent clumsy kids and drunk friends from tipping over their drinks.  It suctions to any smooth surface and won't come off until you want it to.  It works great on boats, tables, kayaks, and more, so you don't spill a drop. It's one of the best useful gifts for lake houses, pools, and around the house.
---
Mystery Fishing Gear Box
These mystery fishing boxes are packed full of quality lures, skirted jigs, bait, spinnerbaits, soft plastics lures, tackle, and more. They have various box sizes to choose from to fit any budget. These are great gifts for a lake house because sometimes you need to fish for your dinner.
---
Related: Gifts for Fishermen
---
Fishing Pole Campfire Roasting Stick
If you can't catch any fish at the lake house, you may have to live on hotdogs and marshmallows. That's OK because you can roast them with these cool roasting fishing poles. Simply stick your food on the hooks and pretend to fish over the fire. Yum.
---
Floating Cooler
Take your snacks and drinks with you while you float on the lake. You can use it as a cooler or put your own cooler in it. You will never have to get out of the water to run into the house to get a cocktail again. And it is big enough for 72 cans plus ice! Just strap it to your wrist or raft, and you are set.
---
Personalized Adventure Sign
Let your guests know right off the bat that the adventure is about to commence at your house with this personalized sign. It is made to look like a sign in a National Park because your house on a lake SHOULD be considered a national park since it is so fun. It is available in many sizes to fit your space, so let the adventure begin!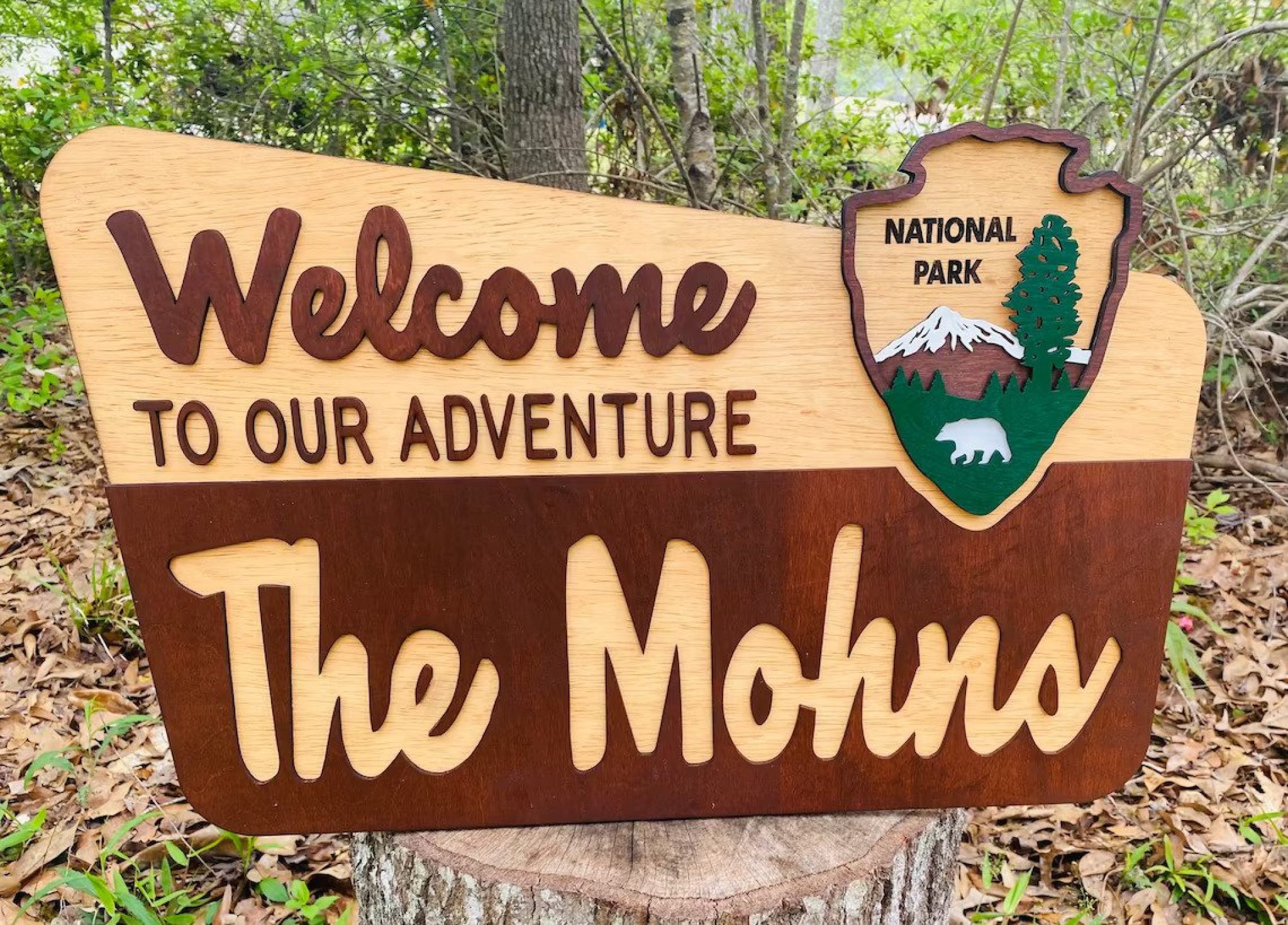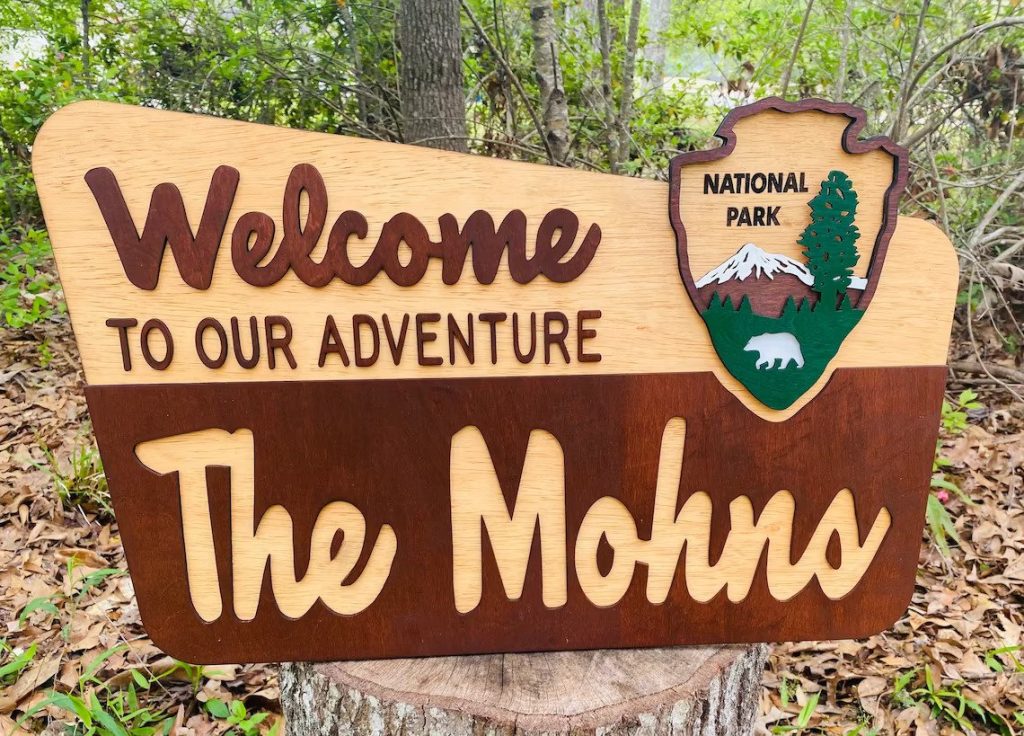 ---
Related: Gifts for Beer Lovers
---
What are the Best Gifts for the Lake House?
Lakehouses are meant to bring friends and family together, so gifts should be something that can be enjoyed together to make memories. Whether you go with lake toys and games, adult beverages, or fun food packages, you can't go wrong with anything on this list.
Be sure to follow us on Facebook for daily updates of unique gifts for the whole family.